We spent the evening fishing last night.  No keeper fish, but any day that ends watching the sunset on Pine Island Sound is a good day.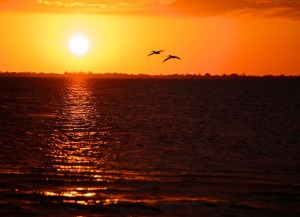 I brought along a special mason jar drink in this new koozie.
I really love mason jars.   Pinterest has endless ideas for using them (chandeliers and vases) and gadgets to make them even more functional (drinking lids and soap dispensers).   But of all the mason jar-related inventions, the Mason-re koozie is my favorite.   I used to wrap napkins around the jar any time I filled one with hot drinks to insulate and protect my hands.  (No, beer koozies don't fit.)  So I thought about a mason jar koozie, but I never thought of one made of silicone.
Which brings me to the best part:  I can finally bring my mason jars on the boat! Cleaning up broken glass on a boat is a nightmare, especially for those of us who are always barefoot out there.  This thick silicone sleeve fits snugly and covers the glass, enough to keep it from shattering on the deck.  Now my mason jars are good 'to-go.'
I wrote to the people at Mason-re to tell them I love it.  They gave me and all my readers 10 percent off for the next two weeks.   Use the code SuwanneeRose when you checkout.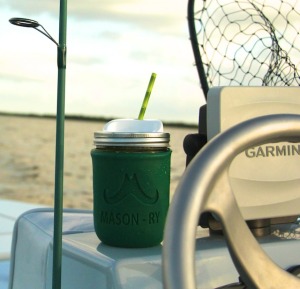 Do you use mason jars for anything special?