Flounder is the most delicate fish we eat. It requires special preparation, but that's not to say it's complicated or time-consuming. On the contrary, it can be the quickest, easiest fish dinner you'll ever make.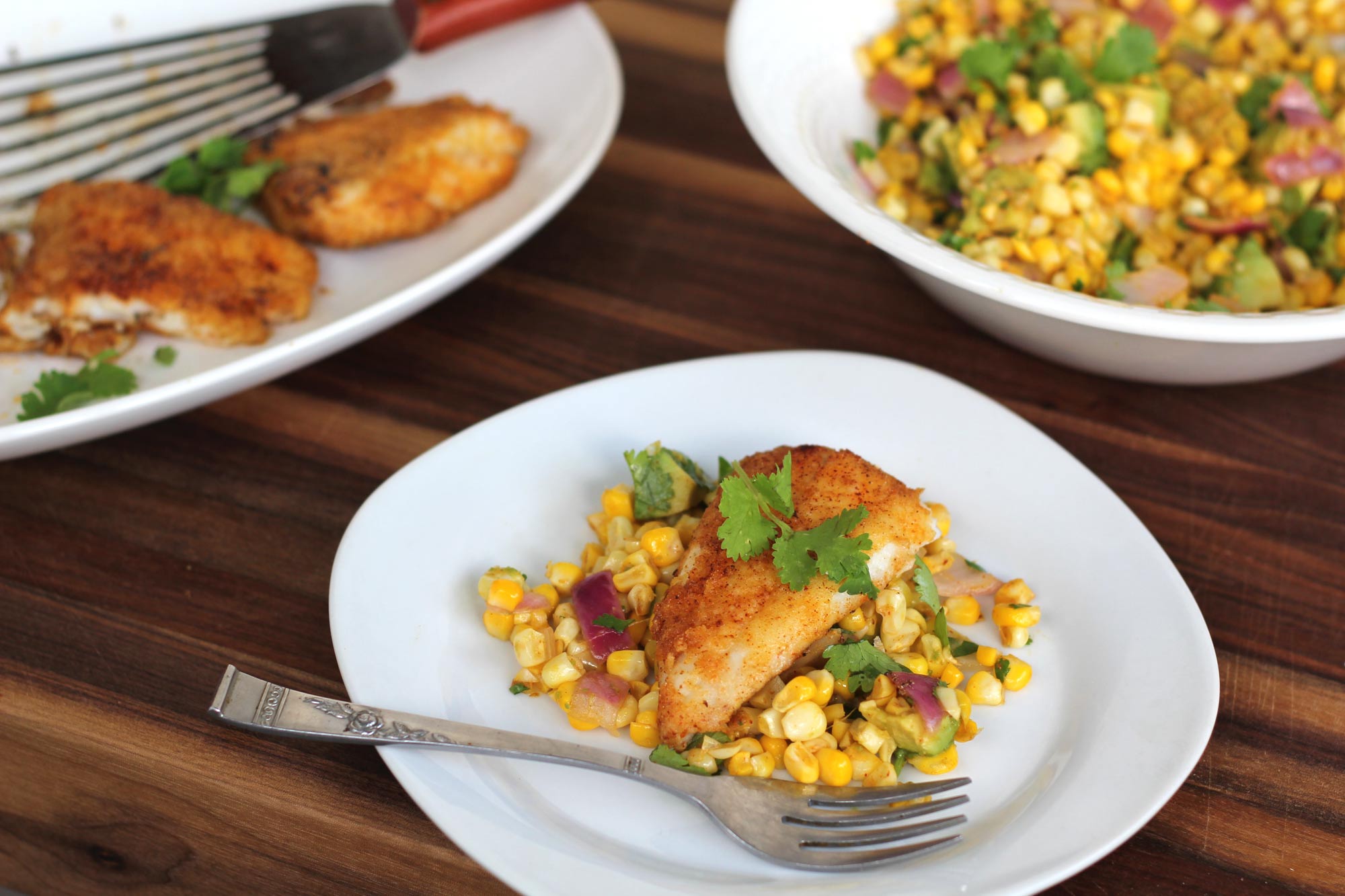 Sometimes it's hard to resist adding more colorful, fresh produce to this recipe. I've been tempted to add tomatoes and jalapeños, but a little restraint pays off. Sweet corn and avocado are tasty with flounder without overpowering it. Simplicity is key.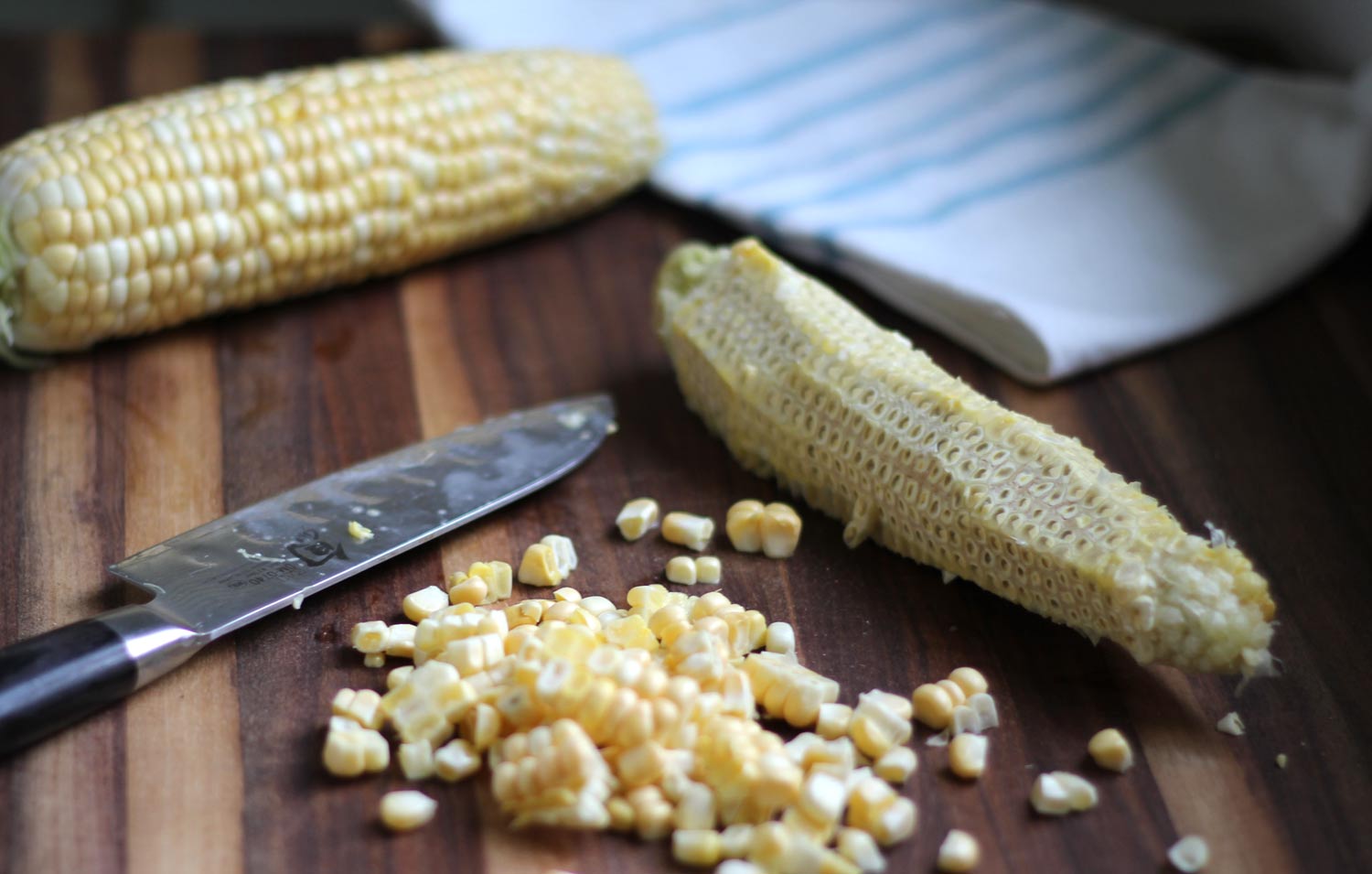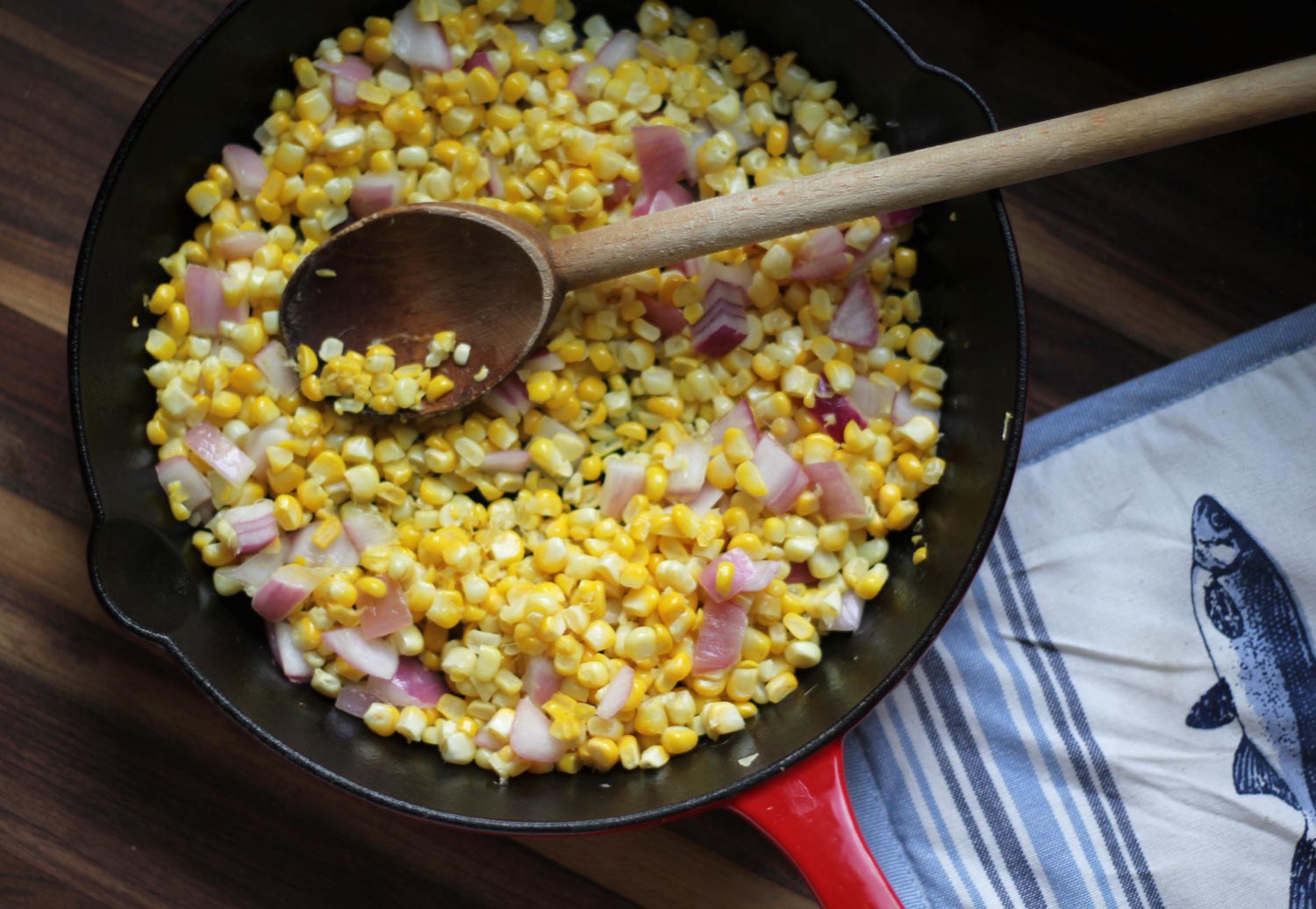 My mom always categorized corn as a 'starch,' not a vegetable. I never agreed as a kid. I wanted corn and garlic bread. I can see her point now. Instead of bread, grits or rice, why not fresh corn? This dinner feels complete without additional carbs, and corn does make a nice bed for a fish fillet.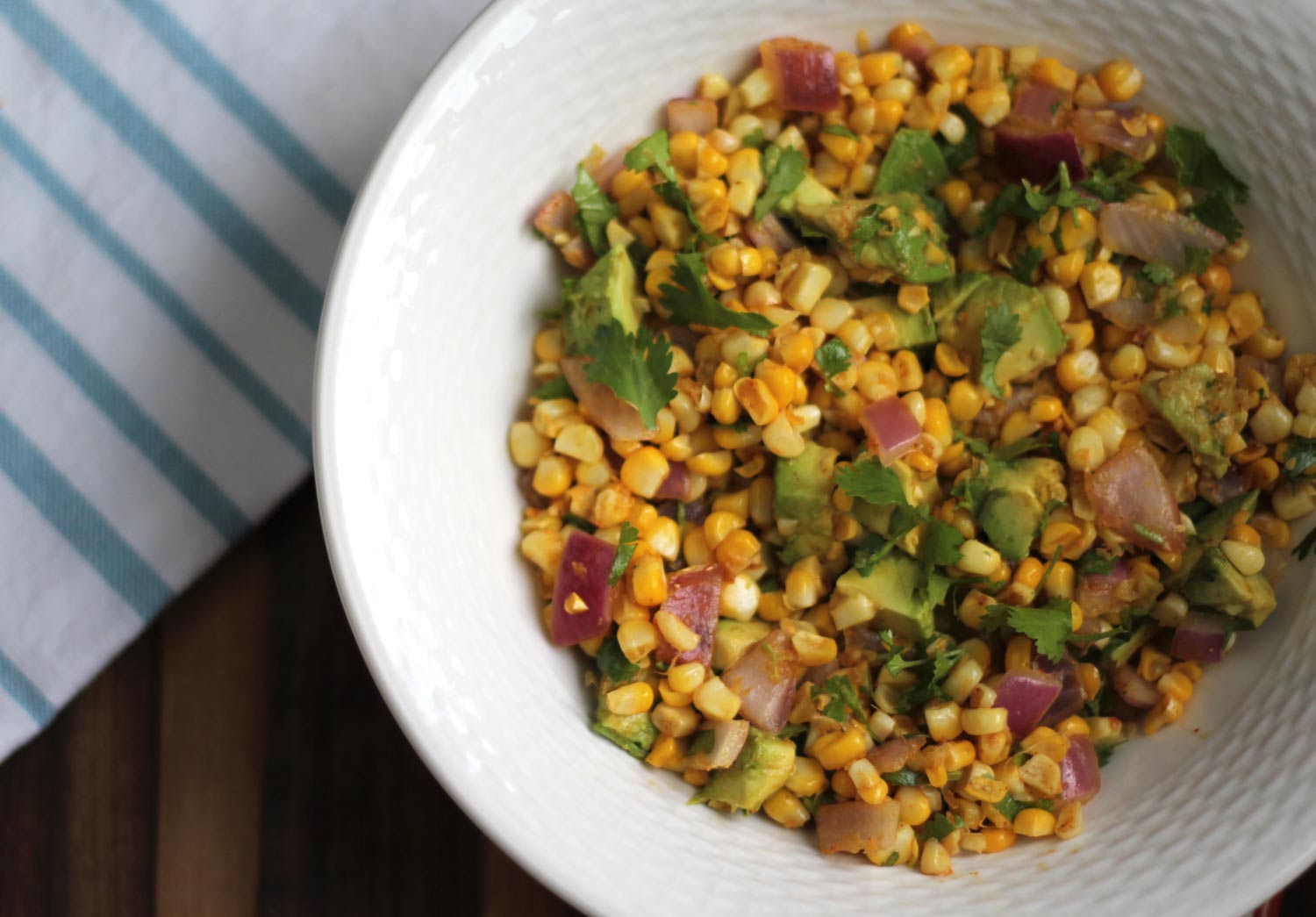 The corn and onions get a quick sauté in a cast iron skillet. Once they cool, fold in some avocado and herbs for a tasty little salad. You might want to make extra for lunch the next day.
Next up, the flounder. You won't have to dirty up another pan, just wipe out the one you used for the corn. Dredge and sauté the fish, and in a few short minutes it will have a nicely bronzed coating. Have your fork ready to sneak a little bit. (Just to make sure it's okay.)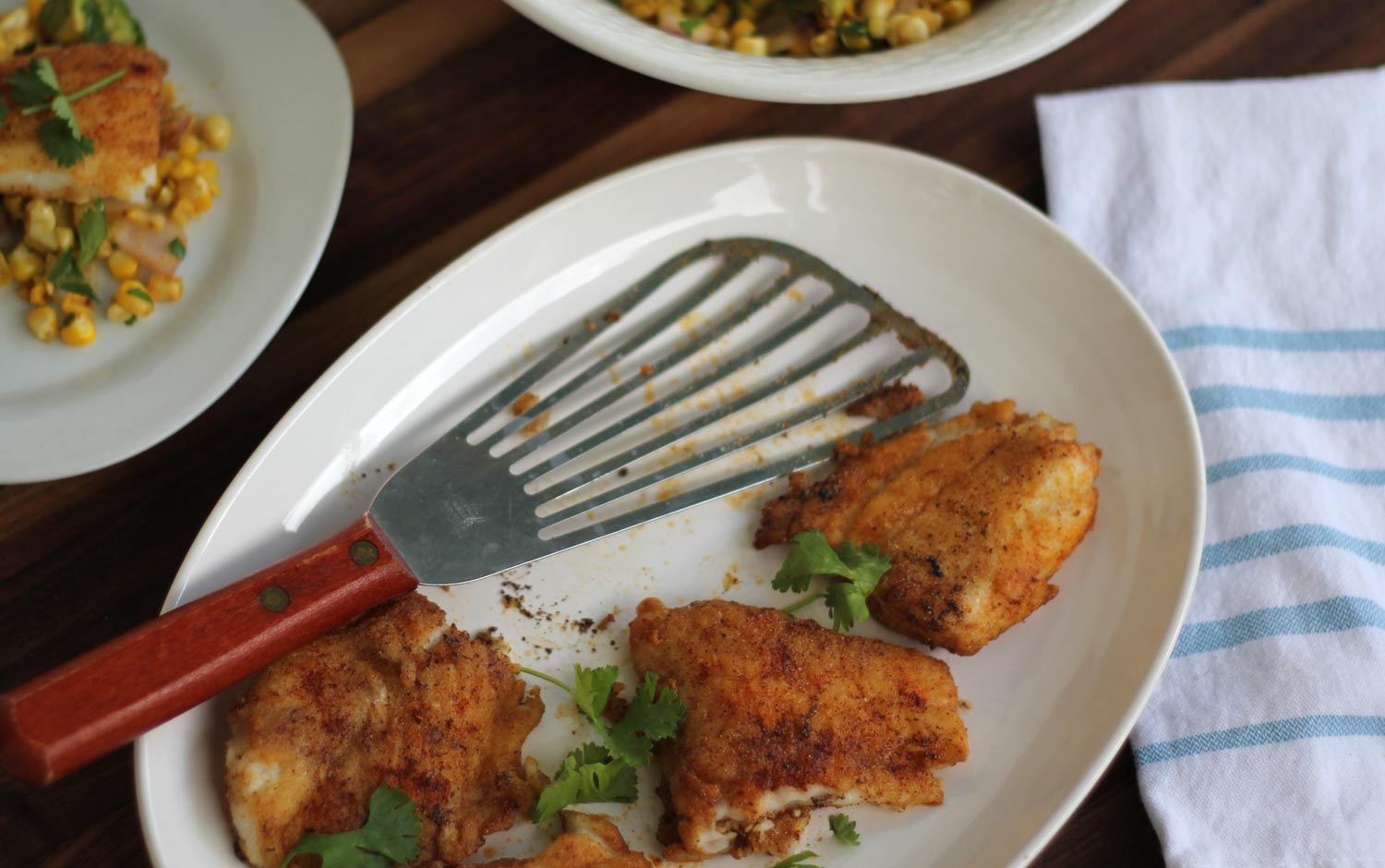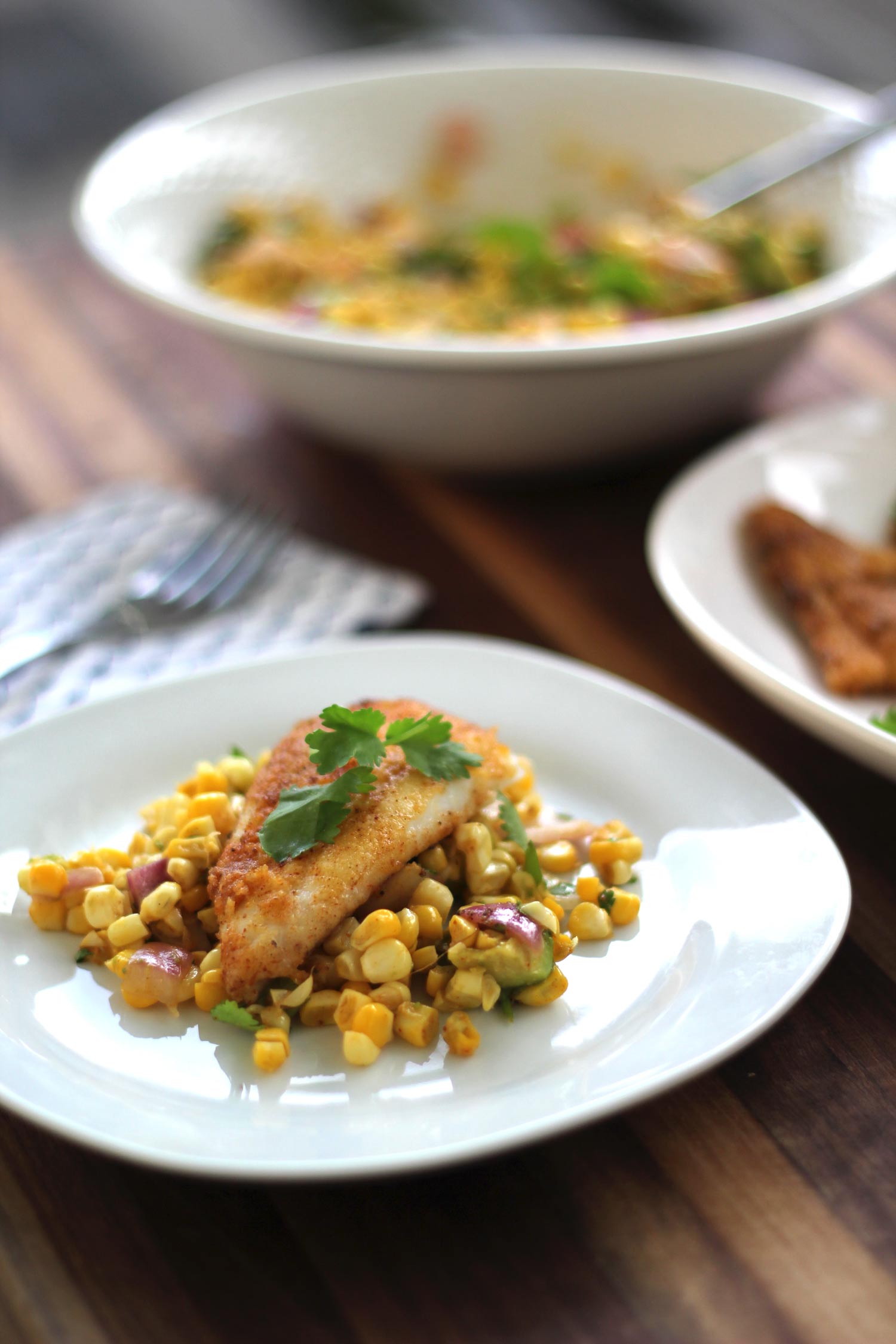 Flounder with Corn & Avocado
2015-08-01 12:16:09
Ingredients
2 fillets flounder
2 ears of corn
1 tablespoon butter or oil
1/2 cup diced red onion
salt, pepper, cajun seasoning
1 avocado, diced
2 tablespoons flour
2 teaspoons cornstarch
2 teaspoons cajun seasoning
2 teaspoons grapeseed oil
1 teaspoon butter
1 handful cilantro leaves, plus more for garnish
Instructions
Rinse the flounder and pat it dry with paper towels. Slice each fillet in half. Set aside.
Slice the kernels from each ear of corn. Heat the oil or butter in a skillet over medium heat. Sauté the onion for a couple minutes to soften. Add the corn and cook for 3 minutes. Transfer to a bowl and sprinkle with salt, pepper, and a pinch of cajun seasoning, to taste. Gently fold in the avocado.
Wipe out the skillet and return it to the stove.
Mix the flour, cornstarch, and cajun seasoning in a shallow dish. Heat the oil and butter over medium heat until it begins to bubble up. Dredge each piece of flounder in the flour, shake off any excess, and add it to the pan. Sauté for 2-3 minutes. Turn them and continue cooking for 1-2 minutes or until they've cooked through.* Transfer the fish to a serving platter.
Sprinkle the corn and avocado with fresh cilantro leaves, and use some over the fish for garnish.
Notes
*Don't wait until it "flakes with a fork." Flaking fish= overcooked fish. Instead, test it with the tip of a sharp knife or a skewer. As soon as it slips through easily, it's done. If you feel a little resistance, wait 15-30 seconds and test again.
Suwannee Rose https://www.suwanneerose.com/