Yesterday we had our first "cold front." As I drove past our local coffee shop, I saw a woman holding a to-go cup with both hands and a sweater tied around her neck.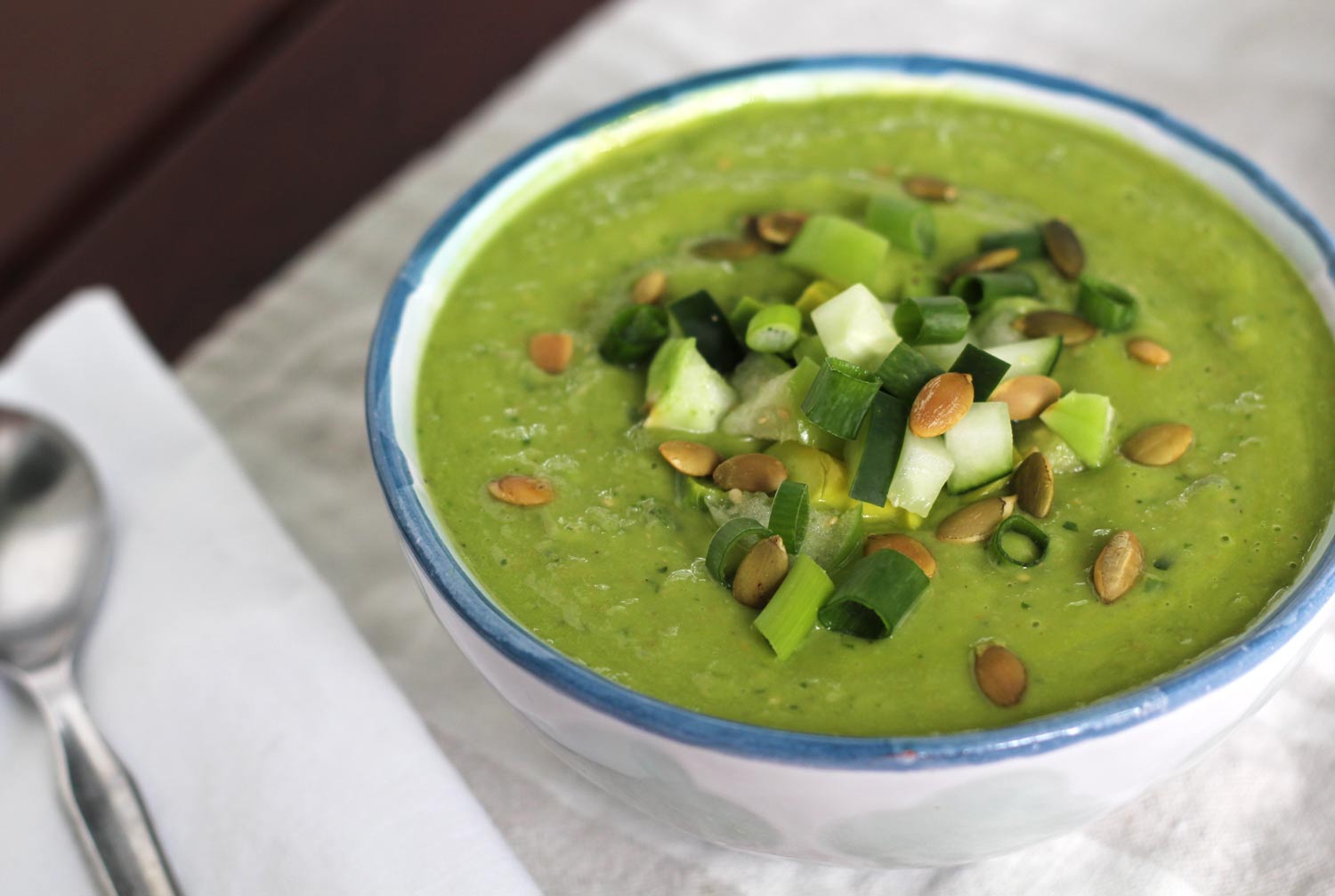 It was 88 degrees. I guess even a slight bump in temperature can change our mood. We sat on the porch and didn't break a sweat. The cat was extra frisky. I even made soup!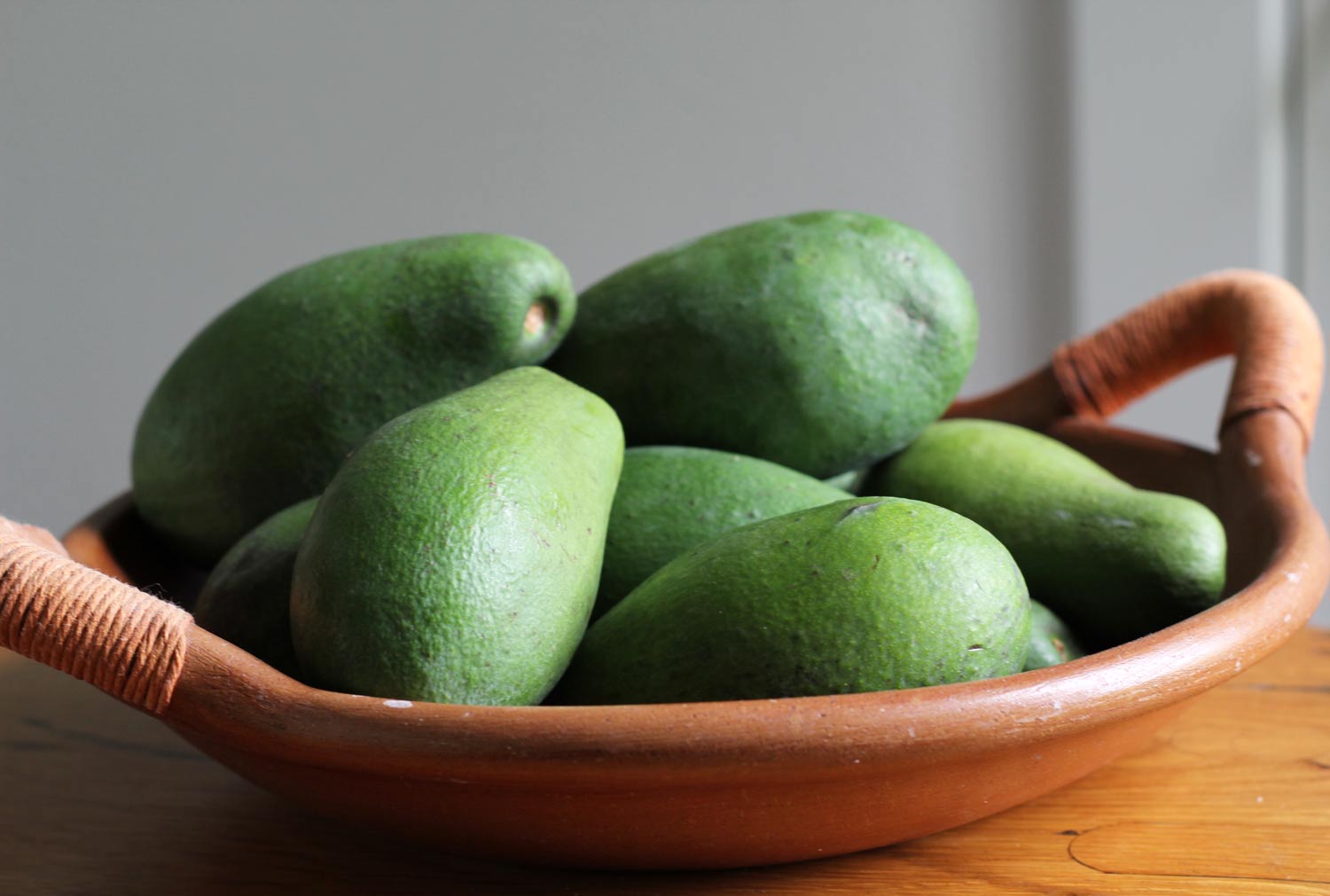 Well, it was gazpacho. The only soup you can eat comfortably when it's 88 degrees. This version is more substantial than your typical gazpacho thanks to lots of avocado.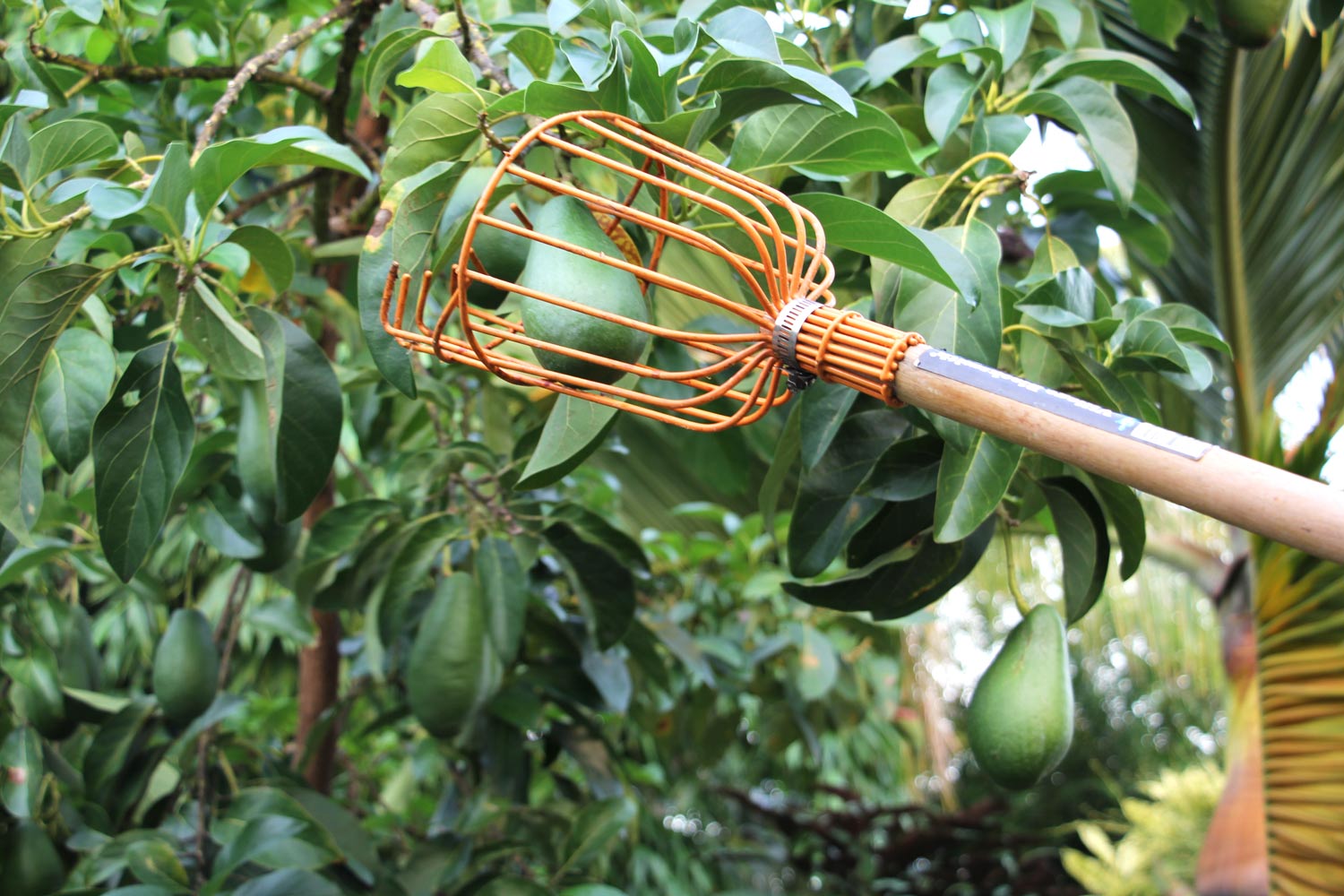 All our avocados ripen at the same time. It's feast or famine. I'm always looking for ways to use them, and gazpacho is one of my favorites. I like to use all green vegetables to retain a beautiful vibrant hue.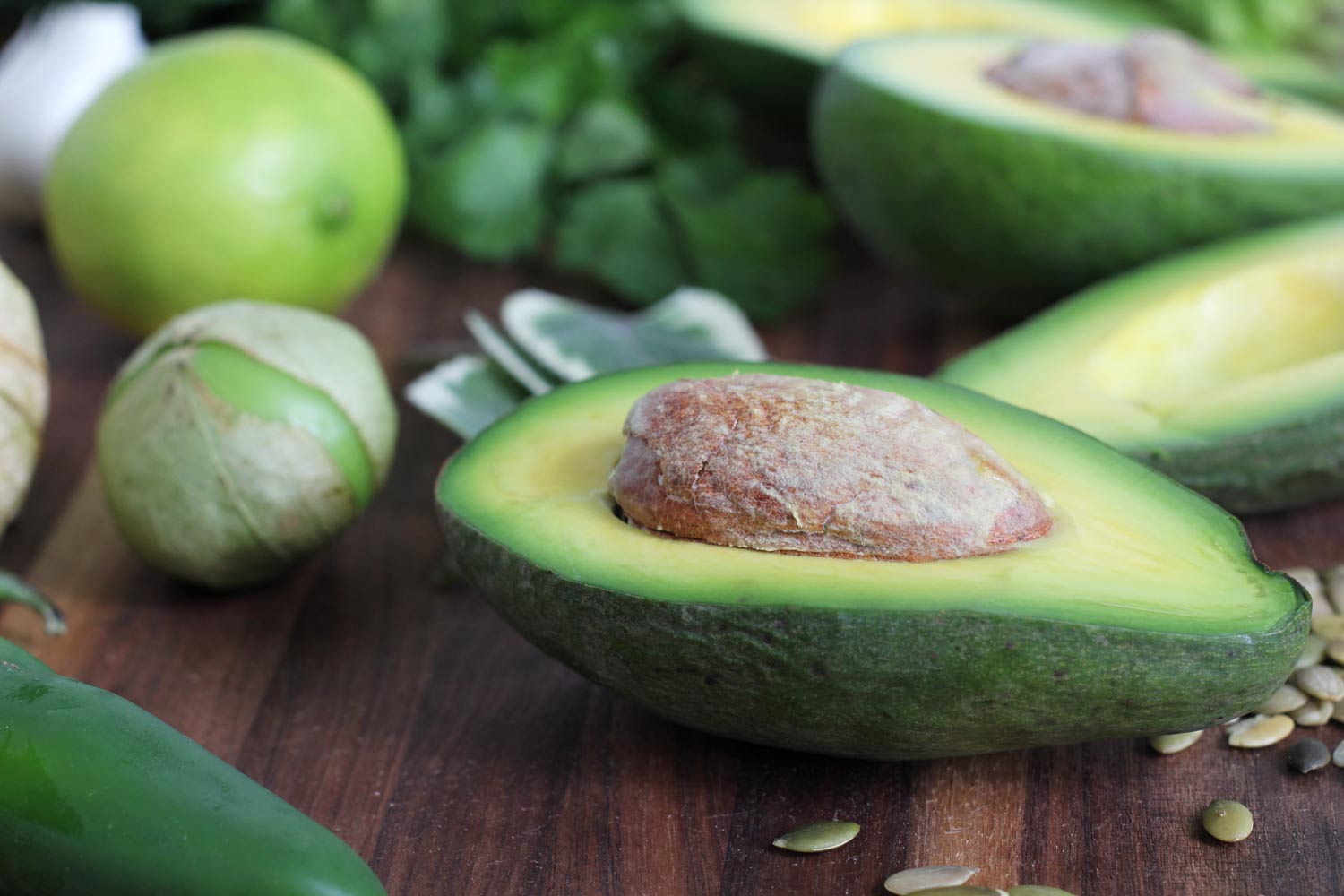 Cuban oregano (Plectranthus amboinicus, also referred to as Mexican mint) is another special ingredient in this gazpacho. It's the most prolific herb in my garden all year. My friend Jaime gave me a stem years ago. It's a succulent, so it propagates easily.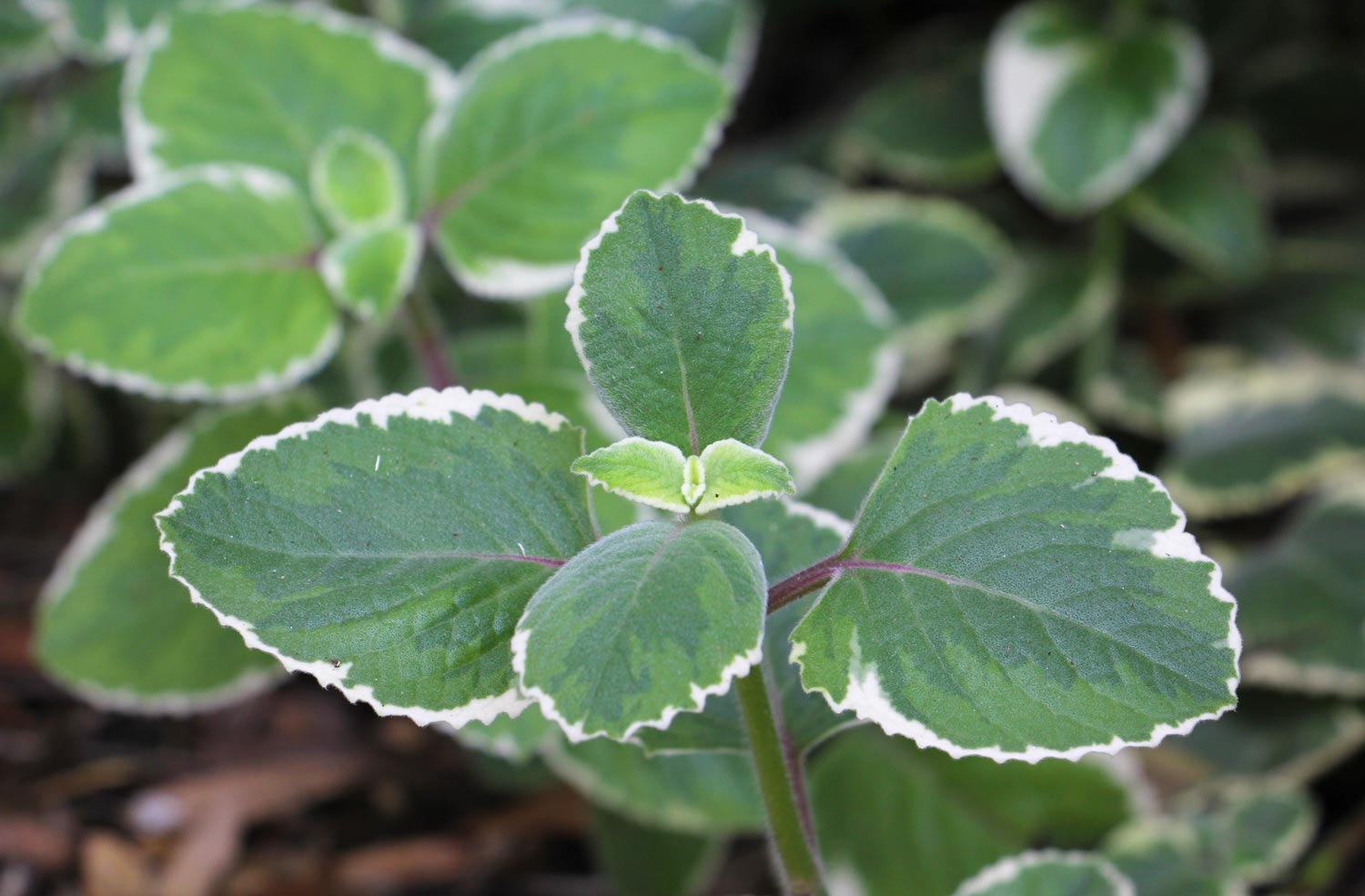 It has been growing wild around my yard ever since. I think it makes a nice ground cover.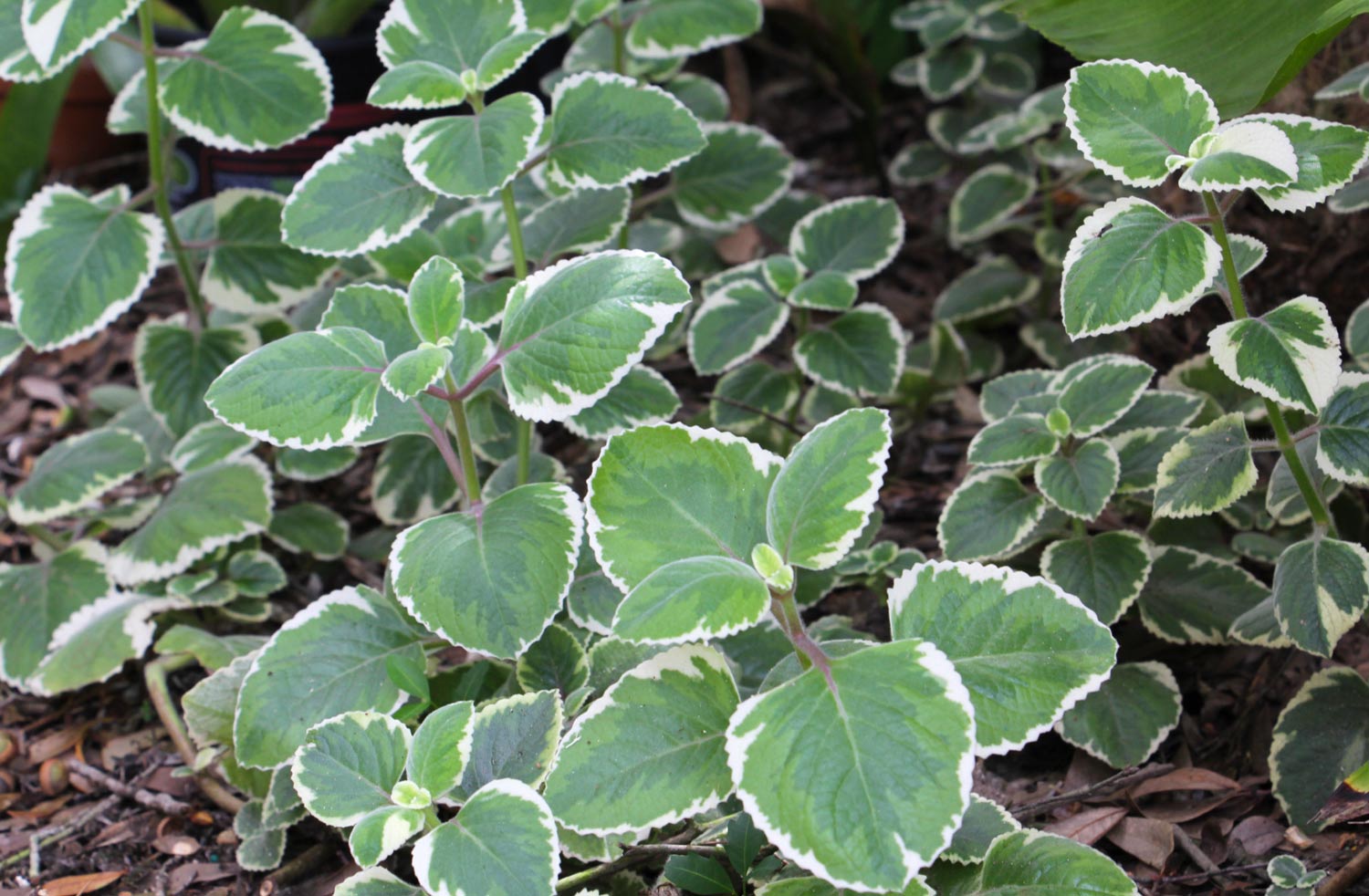 It also works well in a pot. I spotted this lovely urn at the presidential palace in the Azores. I wonder if they cook with it?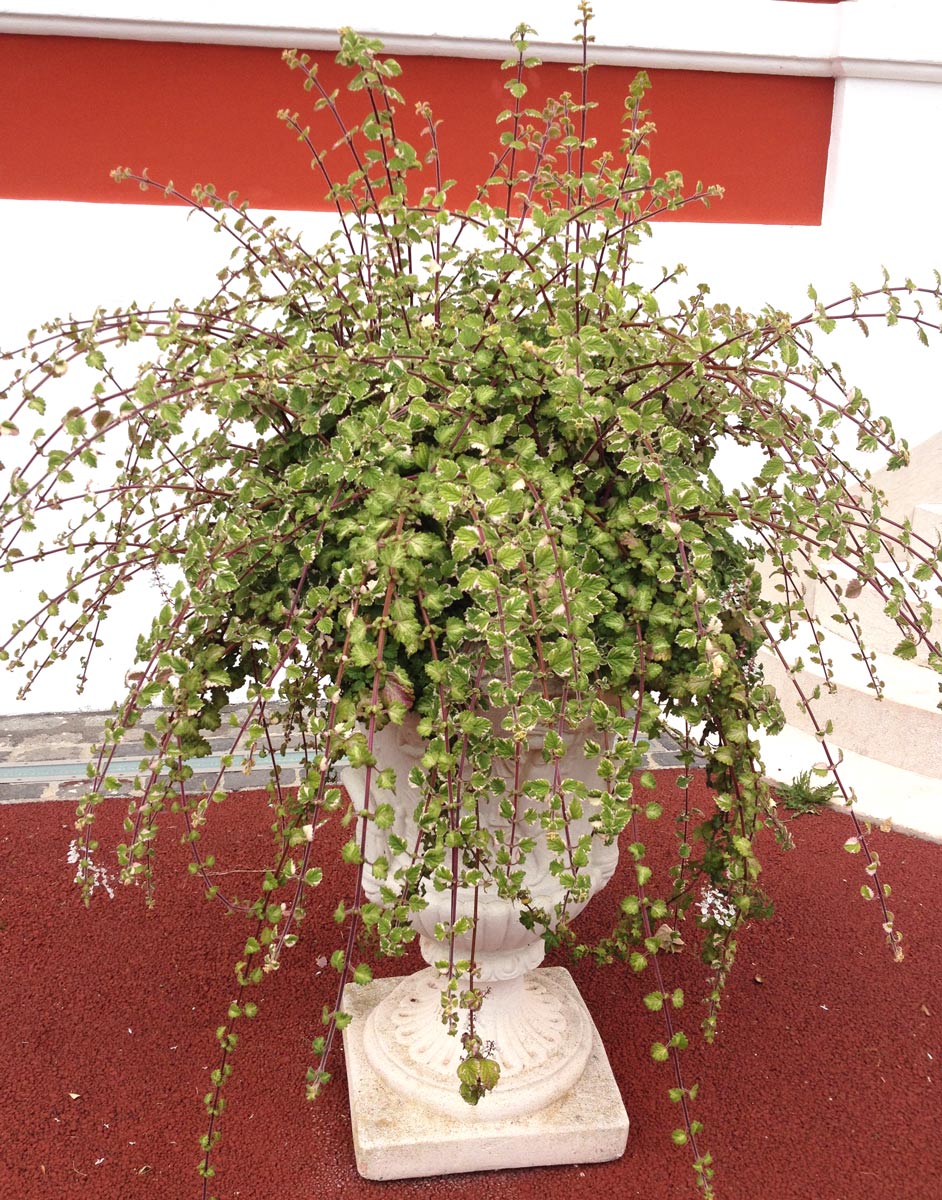 When you crush the leaves they smell distinctly of oregano, even though it's a member of the mint family. I use it in place of oregano in recipes. It's also great on pizza.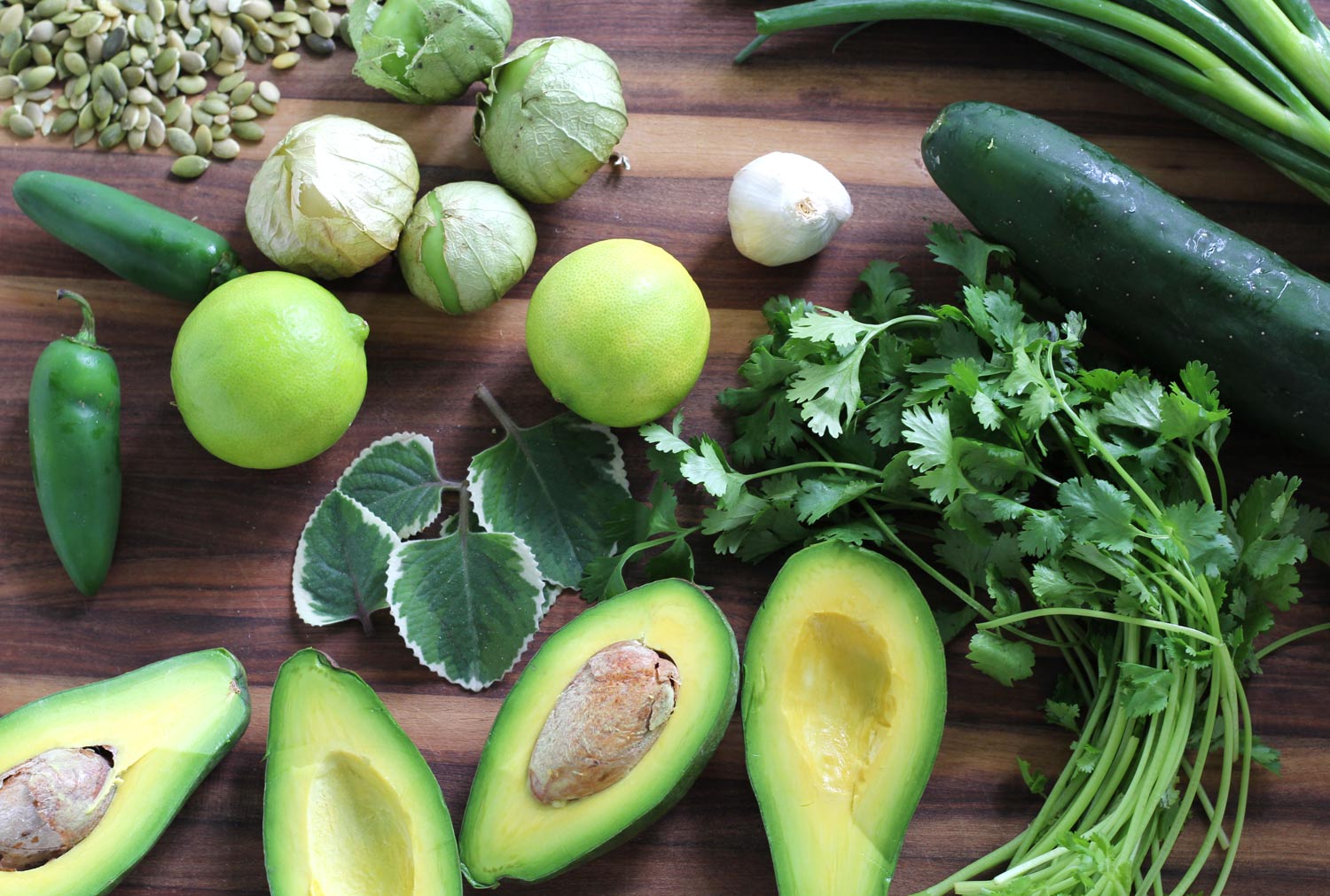 This gazpacho is no-sweat in more ways than one. All the ingredients are pureed in a blender until smooth. I reserve a little of the vegetables to top each bowl for contrast in texture, along with some toasted pepitas.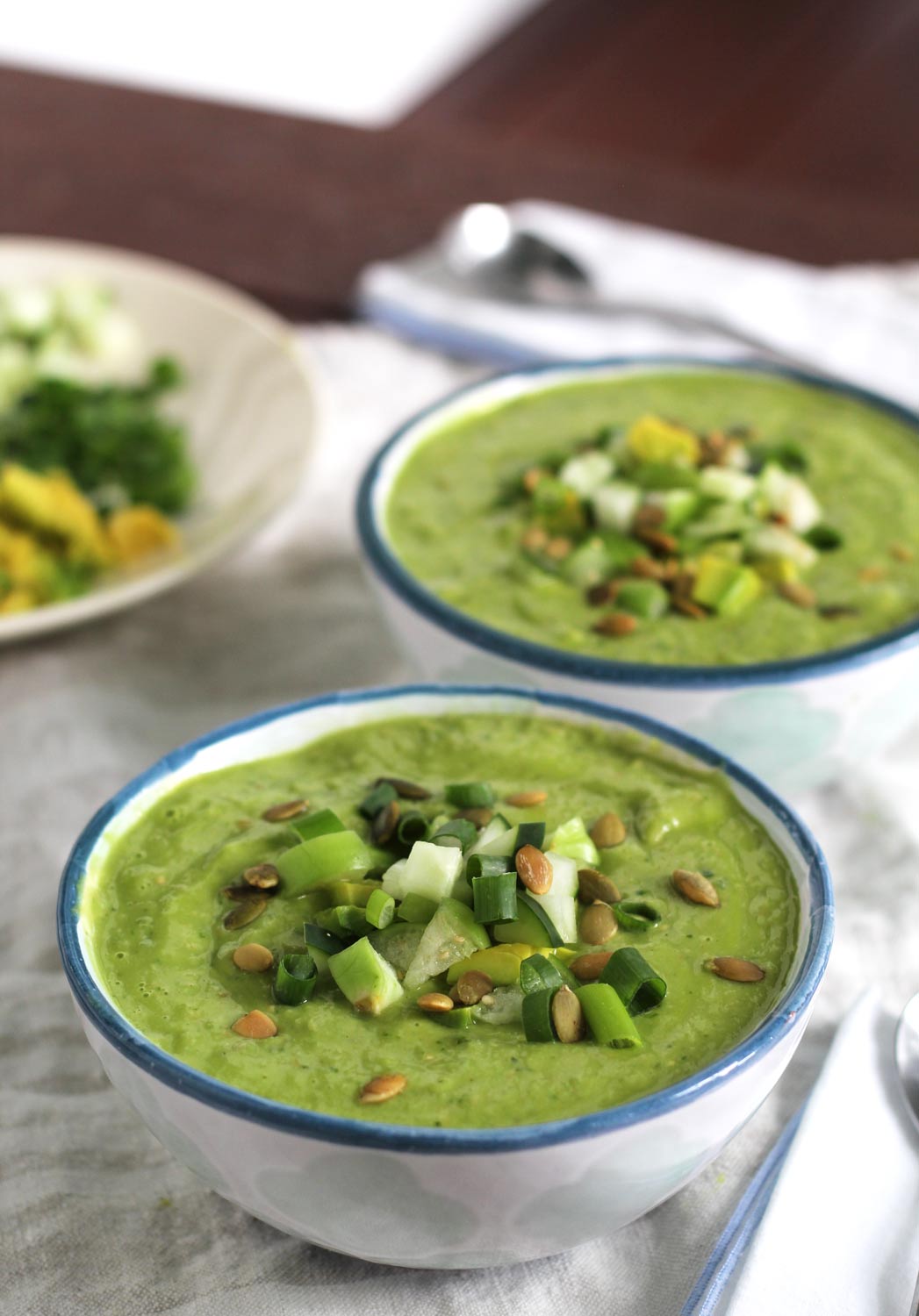 Avocado Gazpacho
2015-09-14 14:37:30
Ingredients
1 large cucumber
4 tomatillos
3 green onions
2 jalapeños
2-3 cloves garlic
1 cup cilantro leaves
1 1/2 tablespoons chopped Cuban oregano*
1 cup broth or stock
juice of 1 lime
2 teaspoons Worcestershire sauce
2 avocados
1/4 cup olive oil
1/4 cup toasted pepitas
sea salt and freshly cracked black pepper, to taste
Instructions
Slice 2/3 of the cucumber into chunks and place in the jar of a blender. Finely dice the remaining third and reserve for garnish.
Husk the tomatillos. Quarter 3 and place them in the blender. Finely dice the remaining tomatillo and reserve for garnish.
Roughly chop two green onions and place them in the blender. Thinly slice the remaining green onion and reserve for garnish.
Slice the jalapeños (remove the seeds if you prefer less heat). Place them in the blender.
Chop the garlic and add it to the blender, along with the cilantro and Cuban oregano.
Pour the broth and lime juice over the top. Blend for 30 seconds and scrape down the sides. Add Worcestershire sauce, a good pinch of salt and a few cracks of black pepper.
Slice the avocados in half and remove the pits. Scoop the flesh from one and a half of the avocados into the blender. Dice the remaining half and set aside for garnish.
Blend again for 1 minute and slowly drizzle in the olive oil.
Taste and adjust the salt and pepper.
Chill for at least one hour before serving.
Serve with reserved cucumber, tomatillos, green onions, avocado, and toasted pepitas.
Notes
*substitute oregano, basil, or mint.
Suwannee Rose https://www.suwanneerose.com/