Want to take the easy way out this Thanksgiving? If you're invited to someone's house, offer to make the cranberry sauce. It's an essential part of the meal, but it's the easiest and most fun dish to make. This recipe will fancy it up so everyone will think you put forth some effort. I know you didn't, but I won't tell.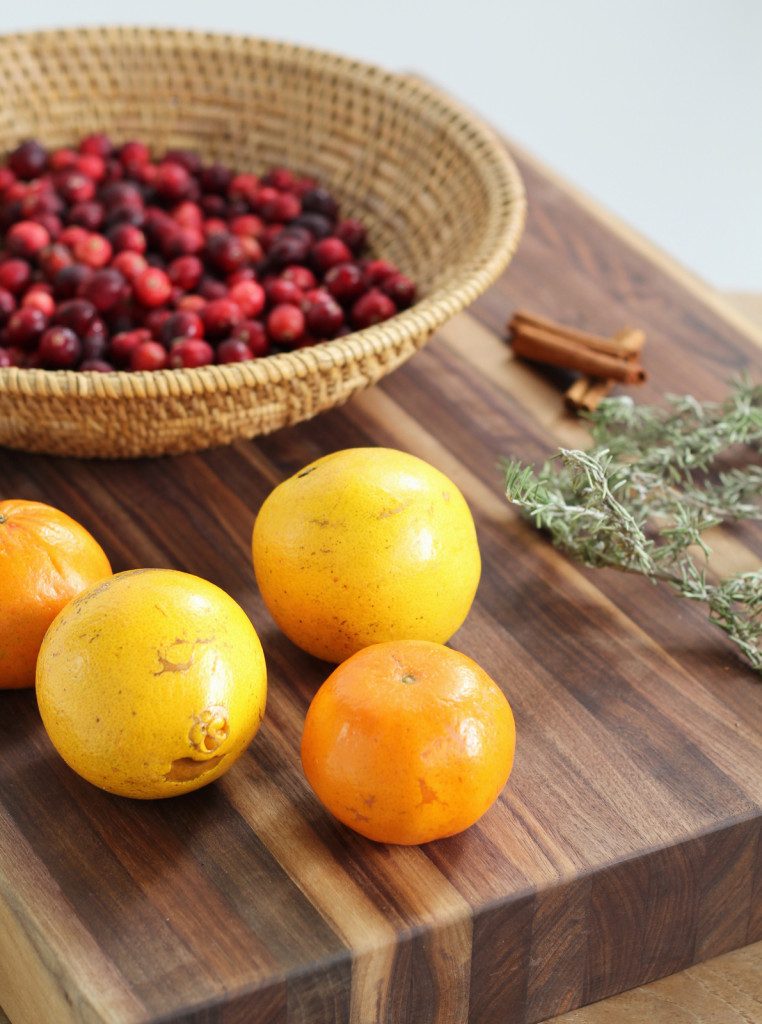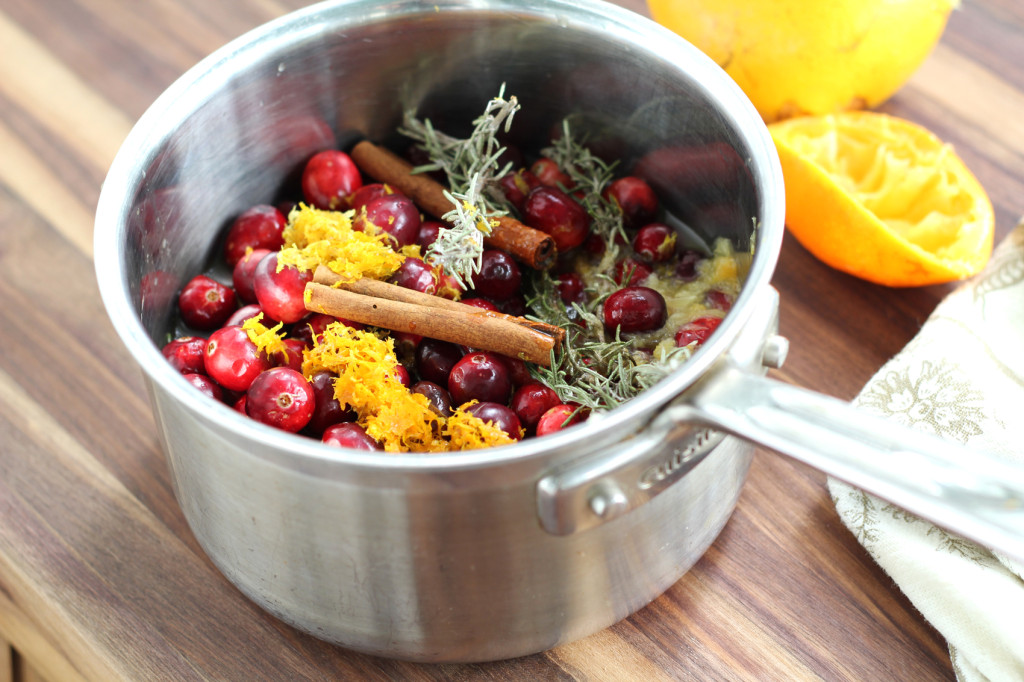 It starts like every other recipe, just cranberries and sugar in a pot. First brighten it up with the juice and zest of oranges and tangerines. Then spice it up with cinnamon sticks, rosemary, and black pepper. Let it bubble and simmer until the cranberries pop. Voilà!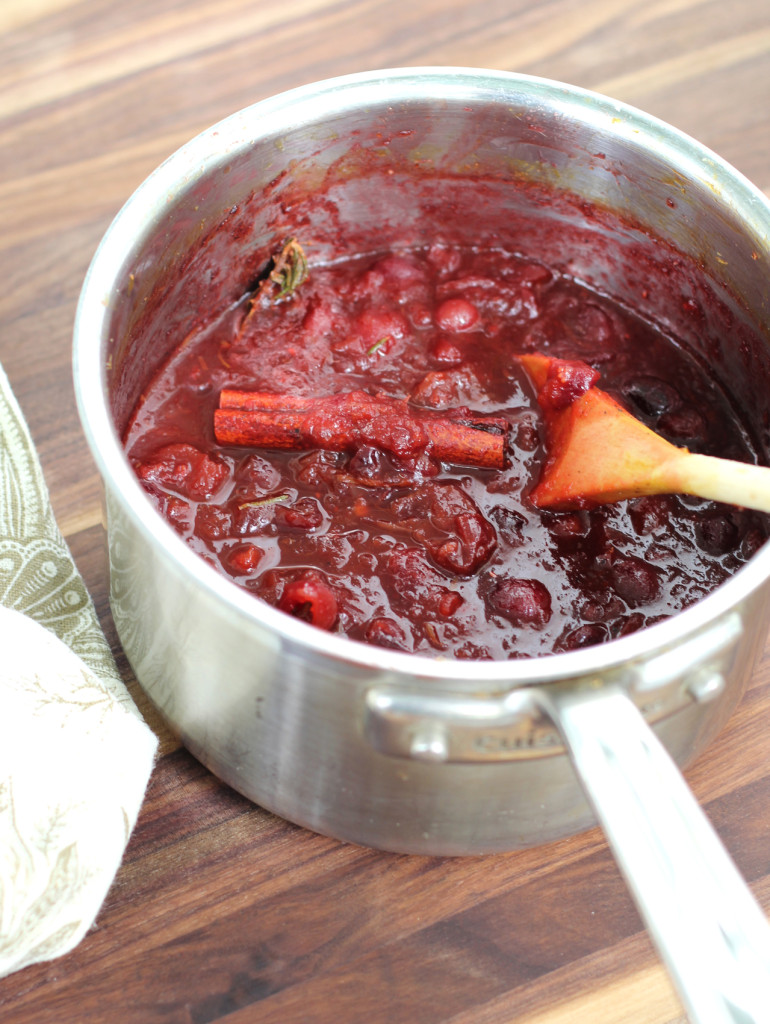 It supposed to be a sauce, but a sauce for what? I think it's more of a small side dish.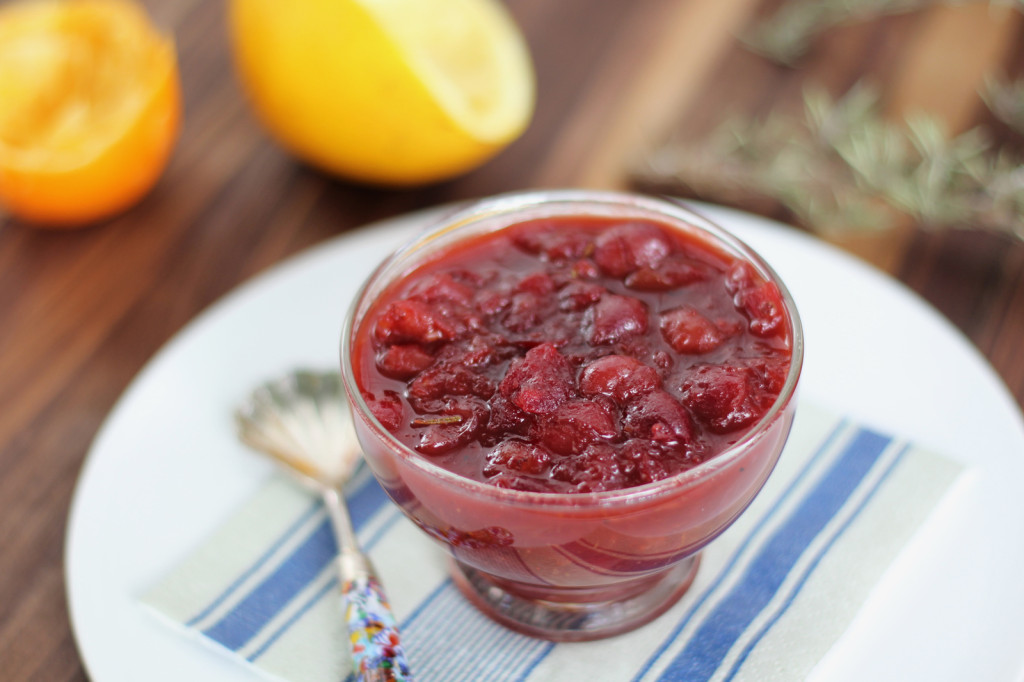 It's even more important for leftovers. No day-after sandwich is complete without it. Call it jam for breakfast. Or, stir it into salad dressing like the one for this harvest quinoa salad. It only shows up once a year, so make the most of it.
Florida Sunshine Cranberry Sauce
2015-11-16 11:34:14
Ingredients
4 cups cranberries
2 oranges
2 tangerines
1/2 cup brown sugar
1/2 cup honey
1/2 teaspoon vanilla extract
1/8 teaspoon freshly cracked black pepper
pinch of salt
2 sprigs rosemary, about 4 inches each
2 cinnamon sticks
Instructions
Place the cranberries in a pot. Zest one of the oranges and one of the tangerines into the pot. Squeeze the juice from all the citrus and add it to the pot. Stir in brown sugar, honey, vanilla, pepper, and salt. Add rosemary and cinnamon sticks. Bring it to a boil and then reduce the heat. Simmer for 20 minutes, stirring occasionally. Give it a taste. If you prefer it sweeter, stir in more honey. Remove the rosemary and cinnamon sticks before serving.
Notes
Multiply or divide this recipe however you like.
Suwannee Rose https://www.suwanneerose.com/