Our Thanksgiving is a mix of old traditions and new. We always have oysters, which were even more likely to have been on the Pilgrim's table than turkey. I might roast a turkey, depending on the crowd. I use as many vegetables as I can from my garden. And for the past few years, we've tried to incorporate some freshly-caught fish. Florida Pilgrim-style!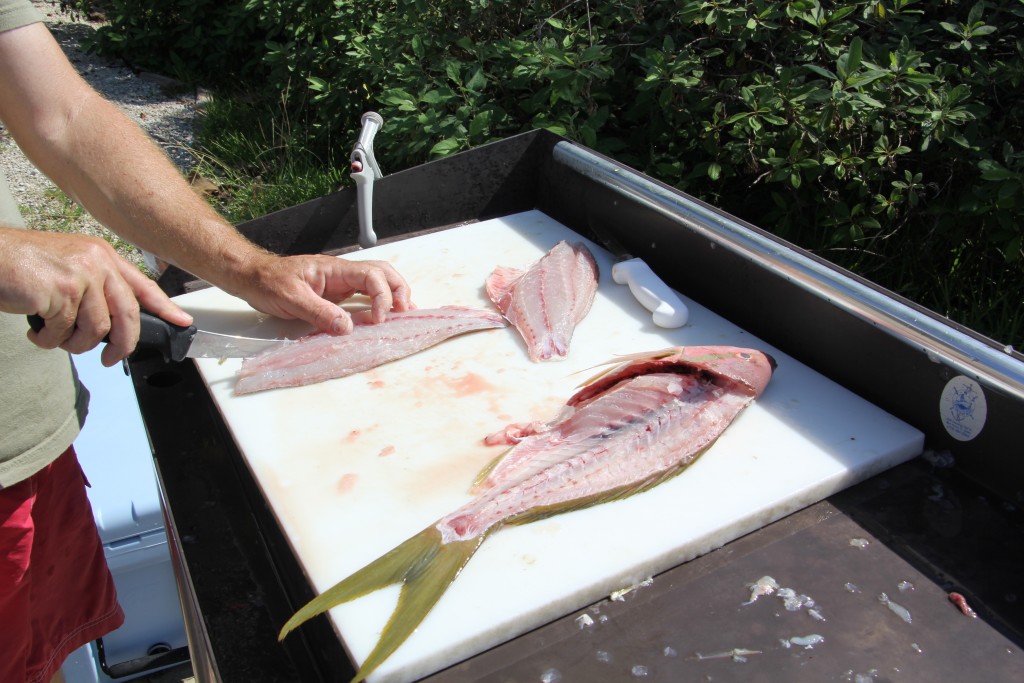 Fish on Thanksgiving? Instead of turkey?! I know, there are some diehard traditionalists out there who are appalled by the idea of a turkey-less feast. To them I say, at least it's not tofurky. Also, it's still reaching the 90s most days, so wouldn't it be nice not to have the oven on for hours, tending to that bird? This recipe will take less than 30 minutes, even if you make it for a crowd.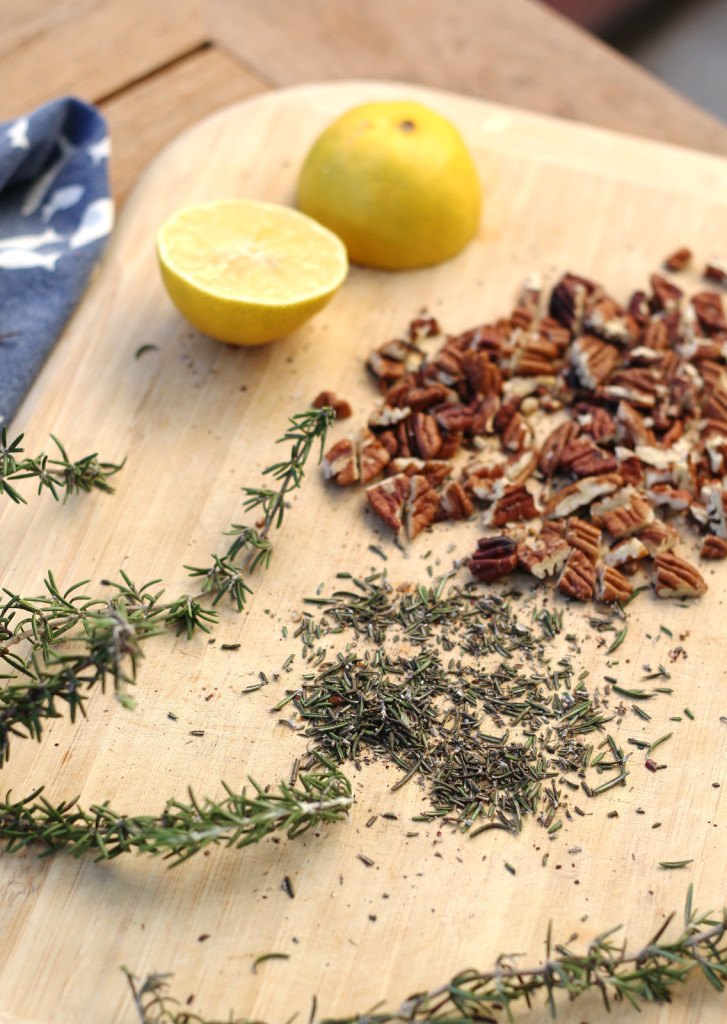 I admit, most fish recipes do not work with a typical Thanksgiving menu. It takes a special recipe, something a bit fancy, to hold up to all those butter-laden sides. Last year I made flounder with crabmeat stuffing, which was a big hit. This year I've got a new one that combines yellowtail snapper with classic fall flavors.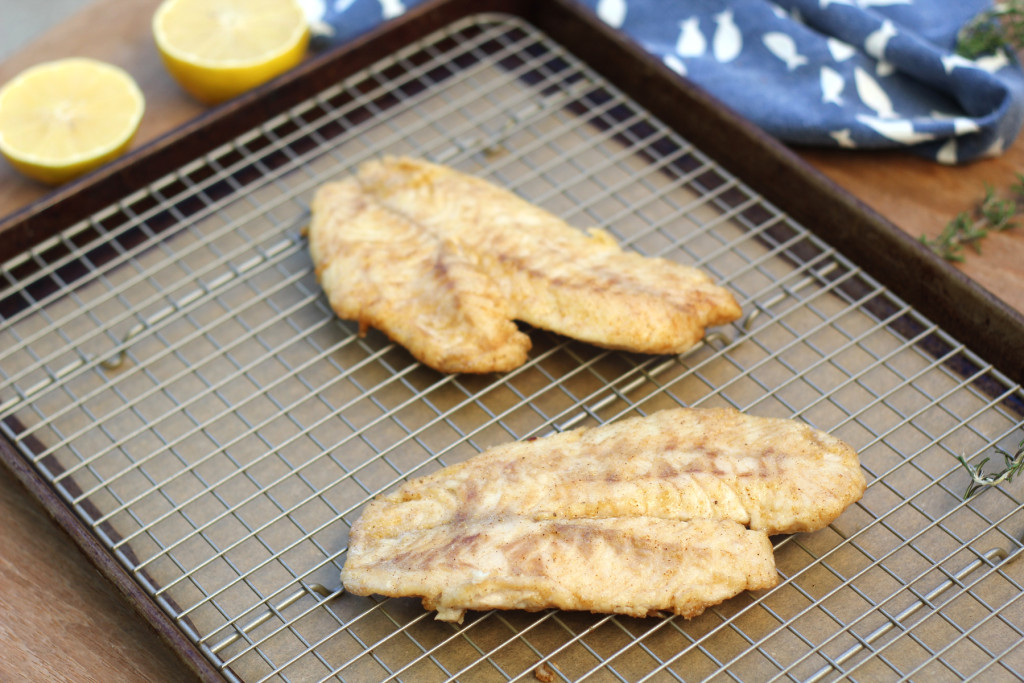 The fish is pan-fried and topped with rosemary, toasty pecans, sweet Vidalia onions, and drizzled with a wine sauce. It's savory and fragrant and rich, as all holiday dinners should be.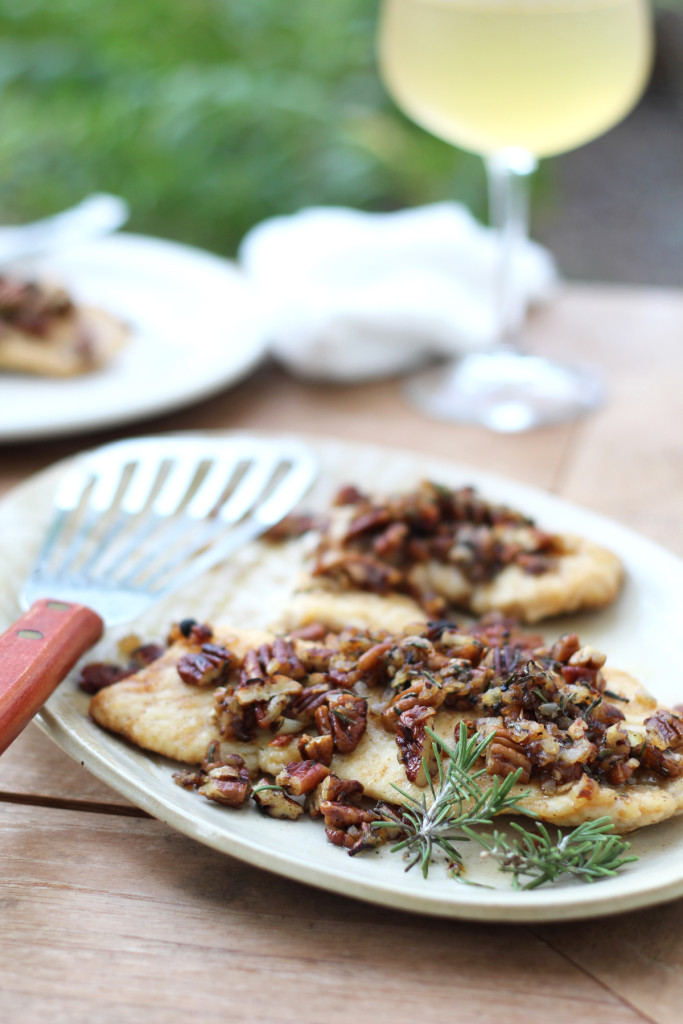 Even if it doesn't show up on your Thanksgiving table, keep this recipe on standby. It's perfect for those in-between celebrations, and it's easy enough for a weeknight. Cheers!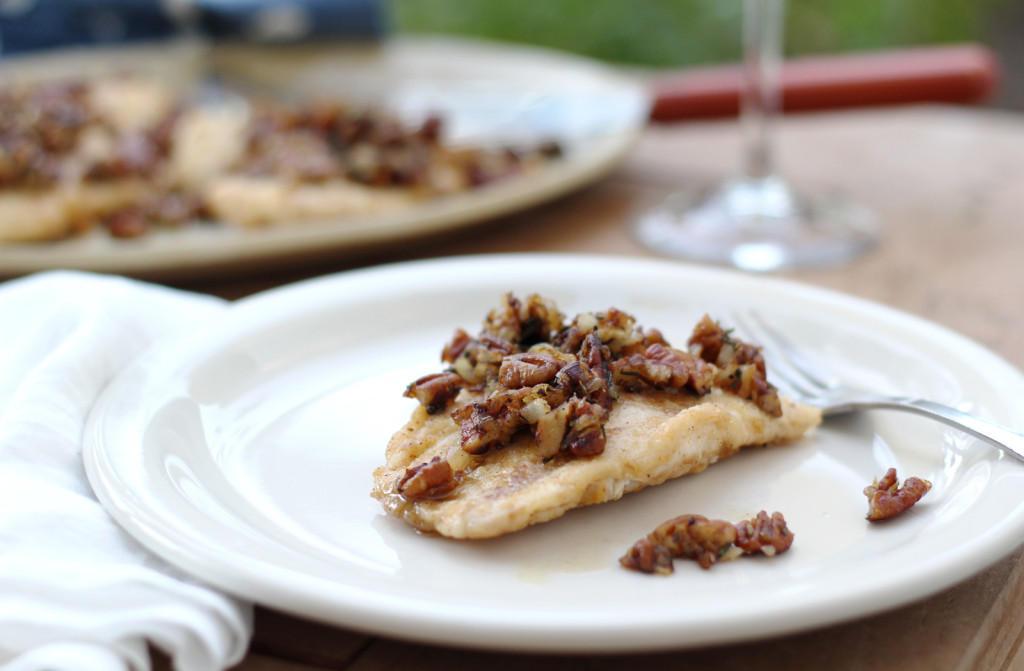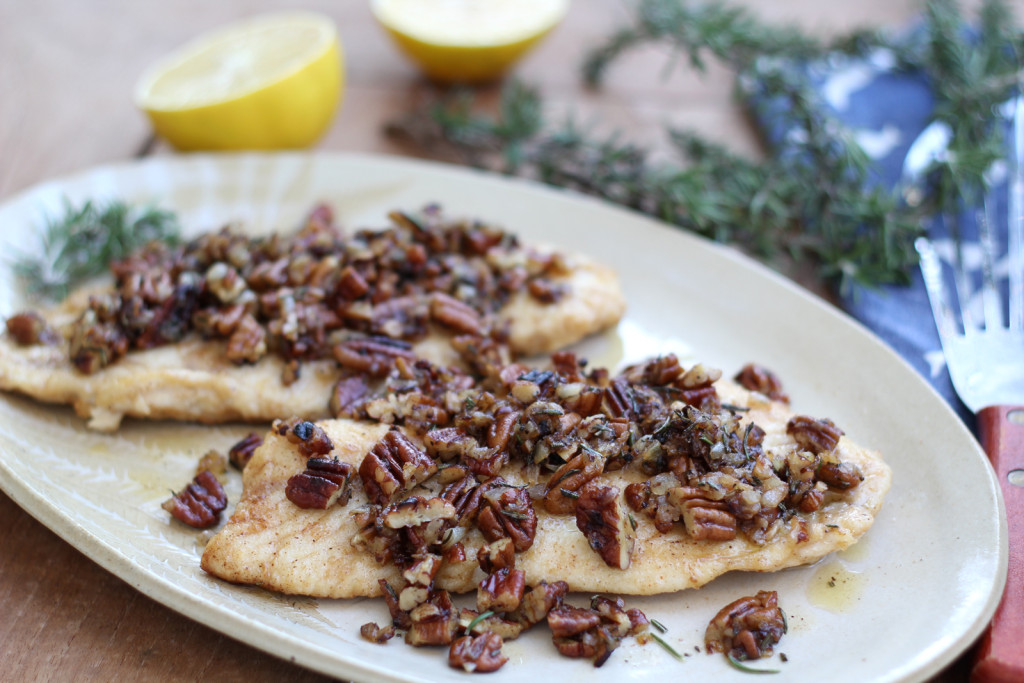 Yellowtail Snapper with Rosemary and Pecans
2015-11-12 12:24:33
Ingredients
1/2 cup raw pecans
2 yellowtail snapper fillets*
1/4 cup flour
1 teaspoon Old Bay seasoning
3-4 tablespoons butter, divided
1/4 cup minced onions
1 tablespoon minced rosemary
1/3 cup white wine
1/2-1 tablespoon fresh lemon juice
salt and freshly cracked pepper, to taste
Instructions
Heat the oven to 200. Place a baking pan fitted with a rack in the oven.
Toast the pecans in a dry skillet over medium heat until they become fragrant and darker in color, stirring often so they don't burn. Transfer them to a cutting board. Once they're cool, roughly chop them.
Combine the flour and Old Bay in a shallow dish.
Melt 2 tablespoons of butter in a skillet over medium. Dredge the fish in the flour. When the butter bubbles, add the fish and fry a couple minutes on each side, or until lightly golden and just barely cooked through. Transfer the fish to the rack in the oven.
Add another tablespoon (or two) of butter to the pan and scrape it with a spatula to release the browned bits from the fish. Add the onions and rosemary. Saute a few minutes until the onions are soft and transluscent. Add the pecans. Splash the pan with white wine, stir and simmer. Once the wine begins to reduce, add the lemon juice, salt, and pepper to taste. Remove the fish from the oven and transfer it to a serving platter. Top with the pecan mixture and serve.
Notes
*Substitute your favorite mild, white fish.
This recipe can be multiplied for as many fillets as you need to serve. Don't overcrowd the pan. Fry the fish in batches until just barely done, then transfer to the warm oven.
Suwannee Rose https://www.suwanneerose.com/