I recently tried to explain lemon curd to a friend who had never heard of it. The name made her cringe. I guess it does sound a bit unappetizing. I'm afraid it only got worse after I described how it's made. I realized you only know how good lemon curd is once you've tried it.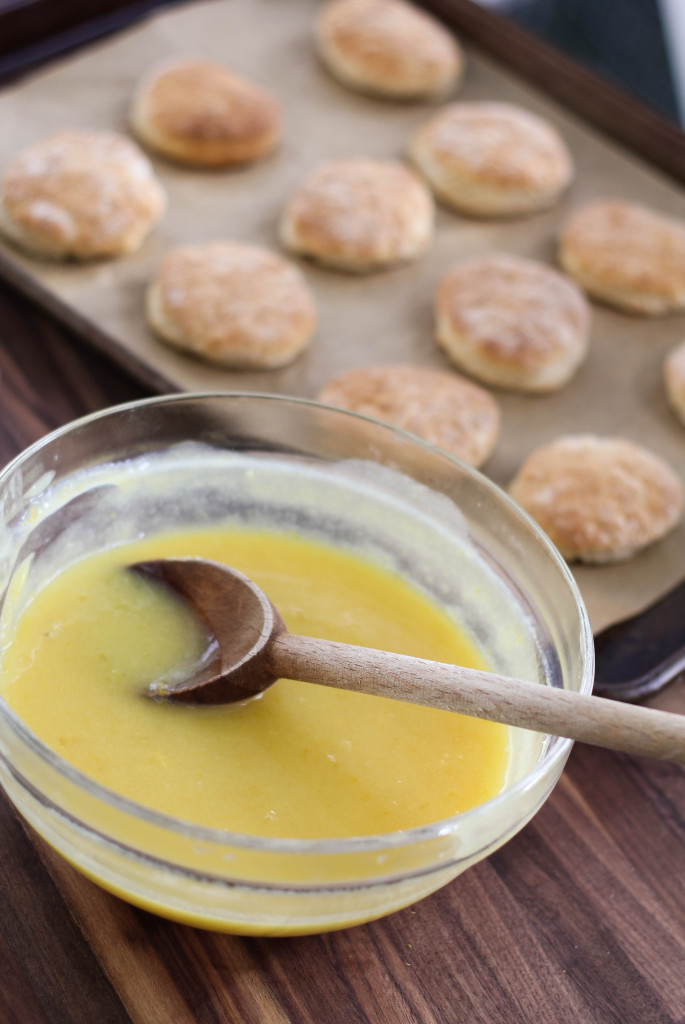 Or you can take my word for it. It's velvety smooth, sweet and tart. It's basically a sweet hollandaise. It's traditionally sweetened with sugar, but I've been using honey, which works well with the flavor of Meyer lemons.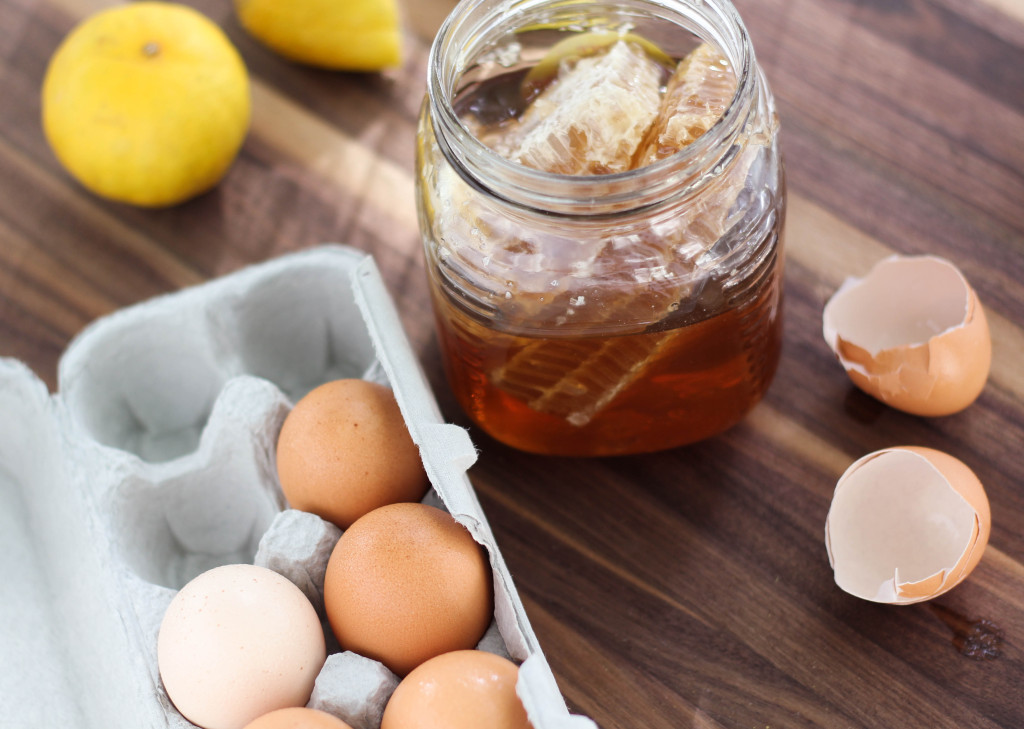 There are so many ways to use it. It's delicious over fresh berries. It makes a perfect filling for a tart. You can spoon it over biscuits, scones, toast, or crepes. Or try my preferred vehicle: a spoon.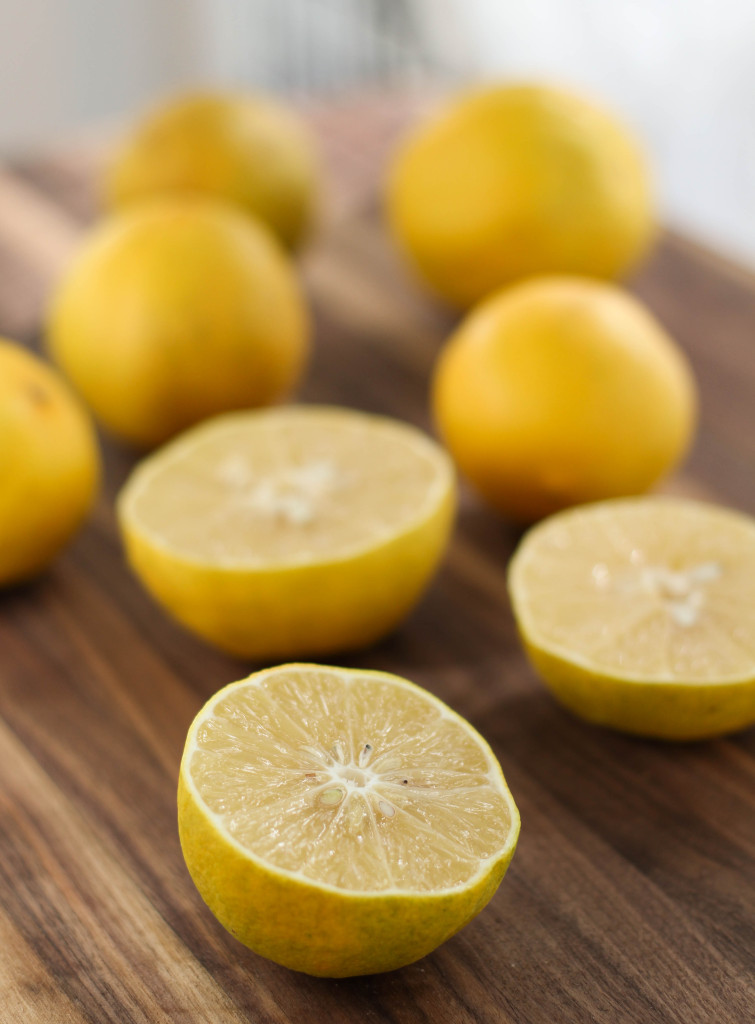 The Meyer lemon tree is still going bonkers. I've made preserved lemons, rosemary lemonade, limoncello, lemon truffles, lemon hummus, lemon flounder, candied peels, etc. And still there are more lemons. You'd think I'd be tired of them by now.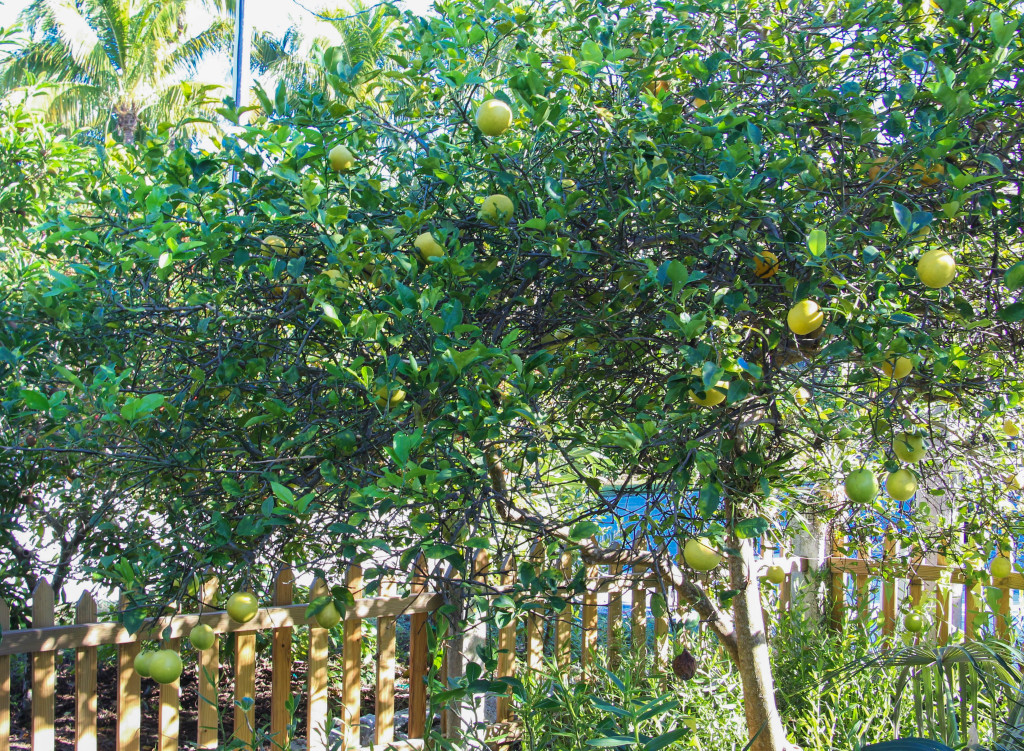 Nope.
I keep finding more ways to use them. This lemon curd is my latest favorite.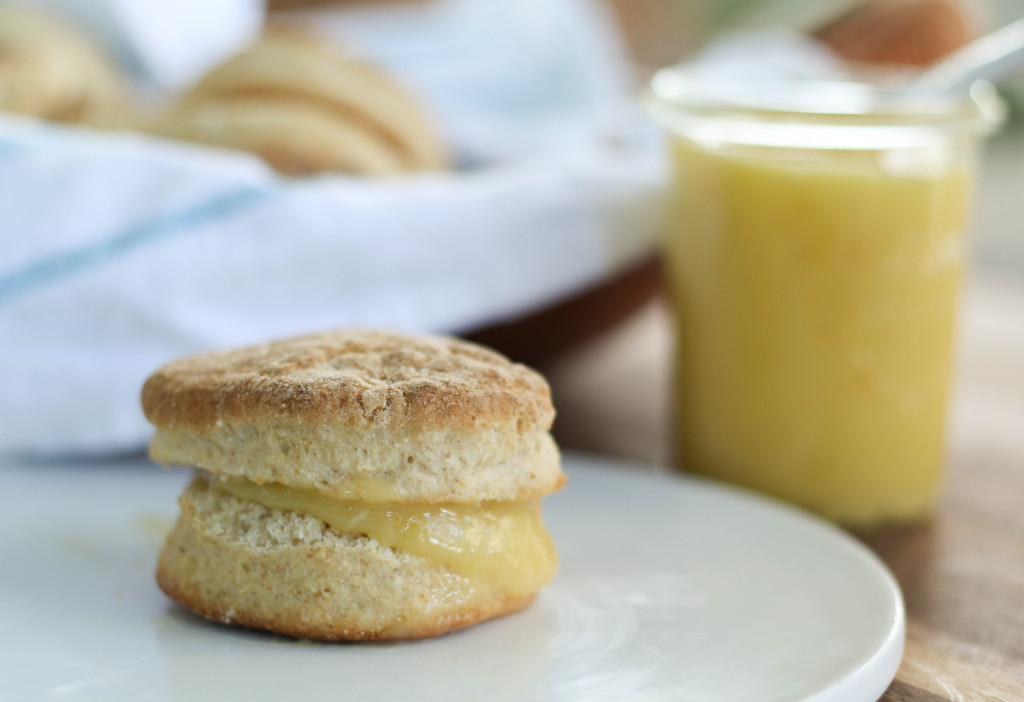 I only wish there was a more appealing name for it.
Honey & Meyer Lemon Curd
2015-12-10 17:23:50
Ingredients
zest of 2 lemons
1 egg
5 egg yolks
1 cup Meyer lemon juice*, strained
1 cup honey
10 tablespoons butter, cut in small pieces
Instructions
Zest the lemons into a large non-reactive bowl and set aside.
Whisk the eggs and egg yolks in a large measuring cup or bowl.
In a medium saucepan, stir the lemon juice and honey over low. Once warm, slowly pour in the eggs while stirring with a spatula.
Raise the heat to medium-low. Stir constantly until the mixture begins to thicken and coats the back of the spatula, about 3-5 minutes.
Stir in the butter, raise the heat to medium, and continue to stir and cook for 6-8 minutes. Lower the heat if it starts to bubble.
Pour the mixture into the bowl with the lemon zest and stir it well with a spatula, which will start to cool it off.
Refrigerate for at least one hour.
Can be packed into jars at this point. Keeps for about 5 days.
Notes
*If using regular Eureka lemons, increase the honey by 1/4 -1/3 cup.
Suwannee Rose https://www.suwanneerose.com/