The black sapote is an elusive tropical fruit. Occasionally I find them at farmer's markets, and sometimes a friend surprises me with one. They're a rare treat, and I savor every one that finds its way into my kitchen.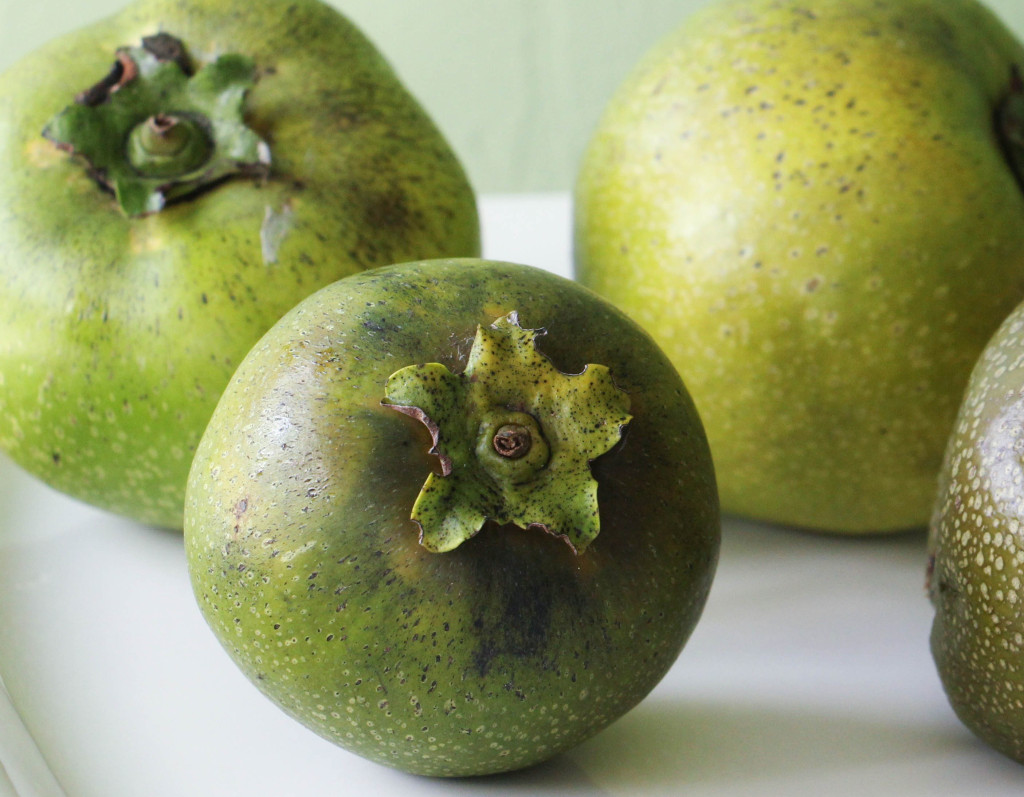 Unripe, the fruit is bright green and very firm, with a little flower on the stem end (similar to its cousin, the persimmon). Once ripe, the fruit turns murky green and soft, like a marshmallow. Inside, the pulp is deep, dark brown, super smooth, and ready to be scooped out with a spoon.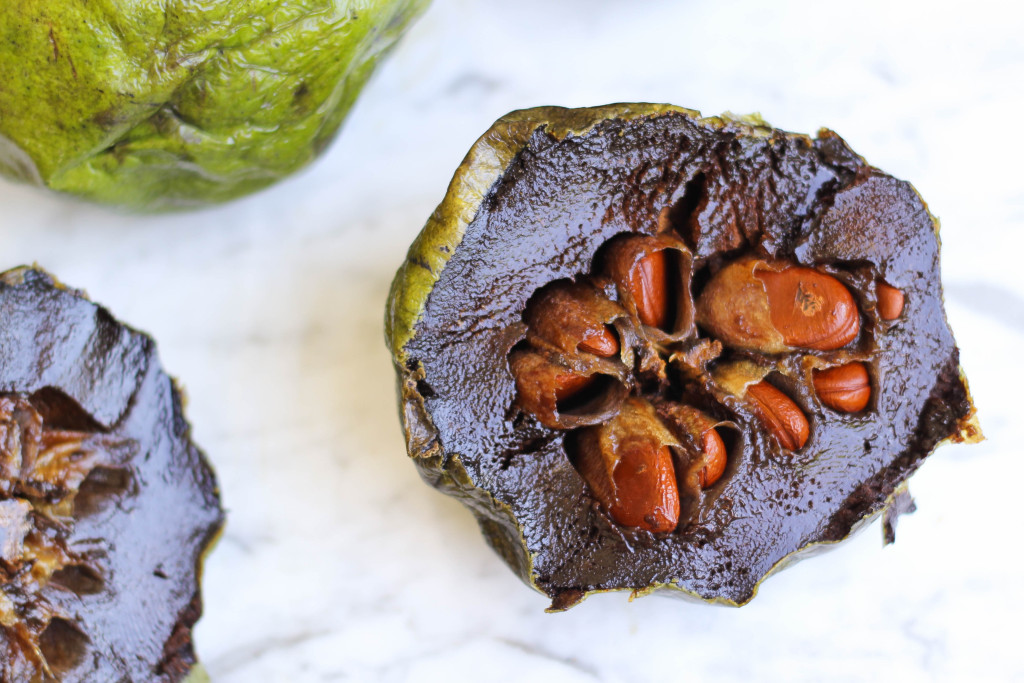 Many people call it "chocolate pudding fruit." It tastes like a lightly sweetened custard. It's not very chocolatey on its own, but it certainly looks the part.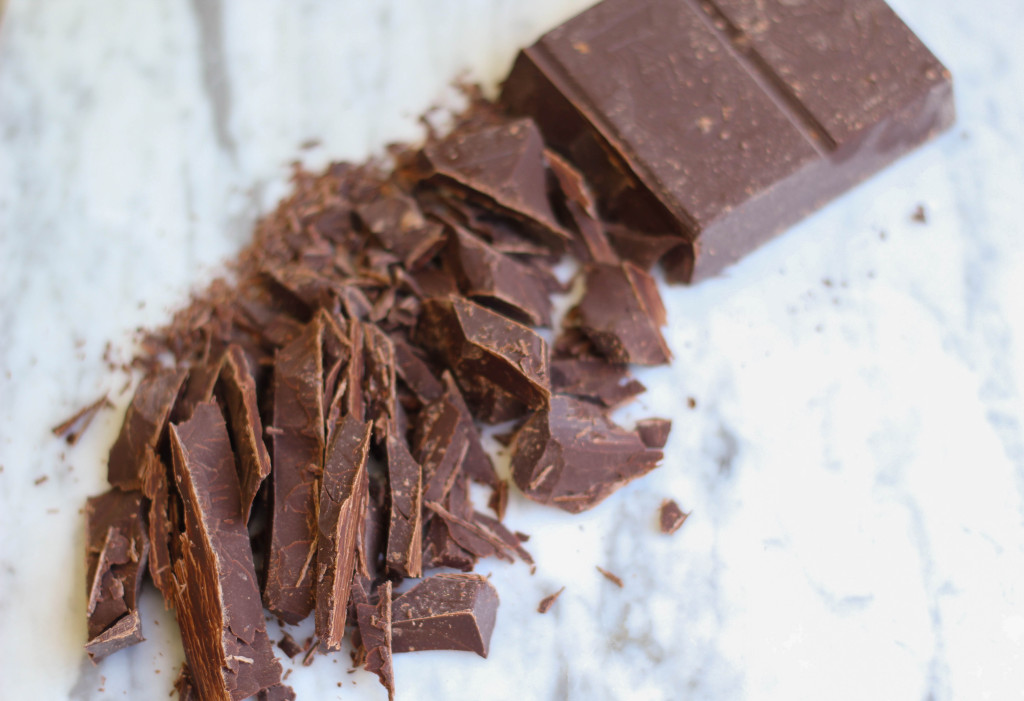 Once it gets a little flavor boost from the real thing, it passes. At this point the possibilities are endless for chocolate decadence. This chocolate mousse has been my go-to for an easy black sapote dessert. I still love it, but this tart is my new favorite. It's the ultimate black sapote experience.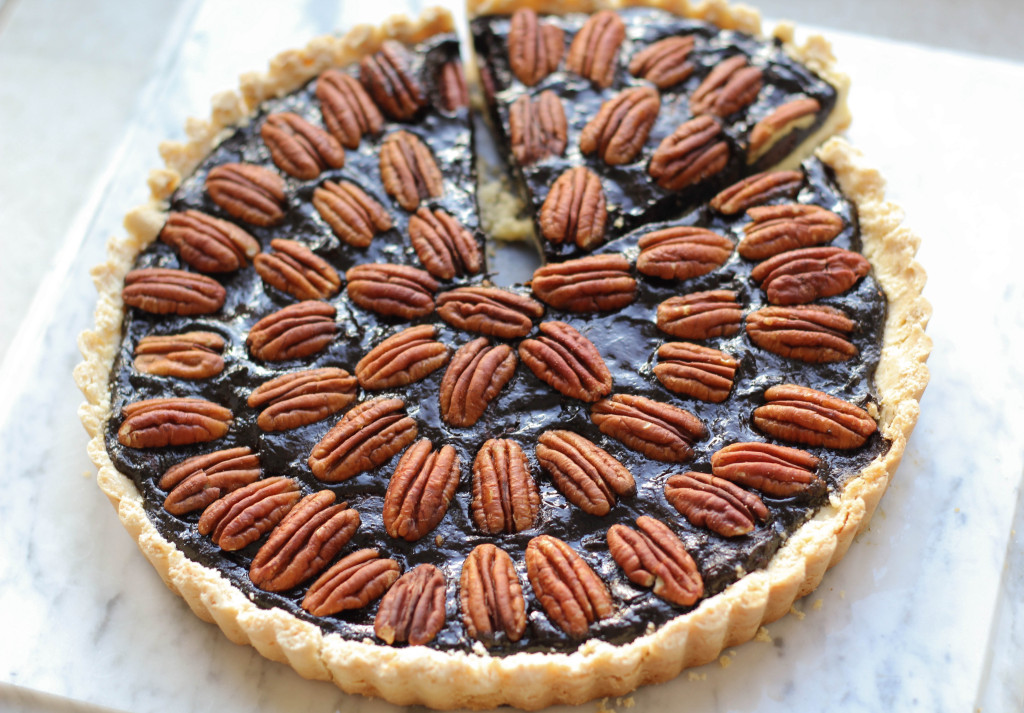 It tastes incredibly indulgent, but your resolutions won't be completely derailed. The fruit provides natural sweetness, so there's much less added sugar than a traditional chocolate tart. I admit it's not health food, but black sapotes have twice the vitamin C of oranges, so that counts for something, right?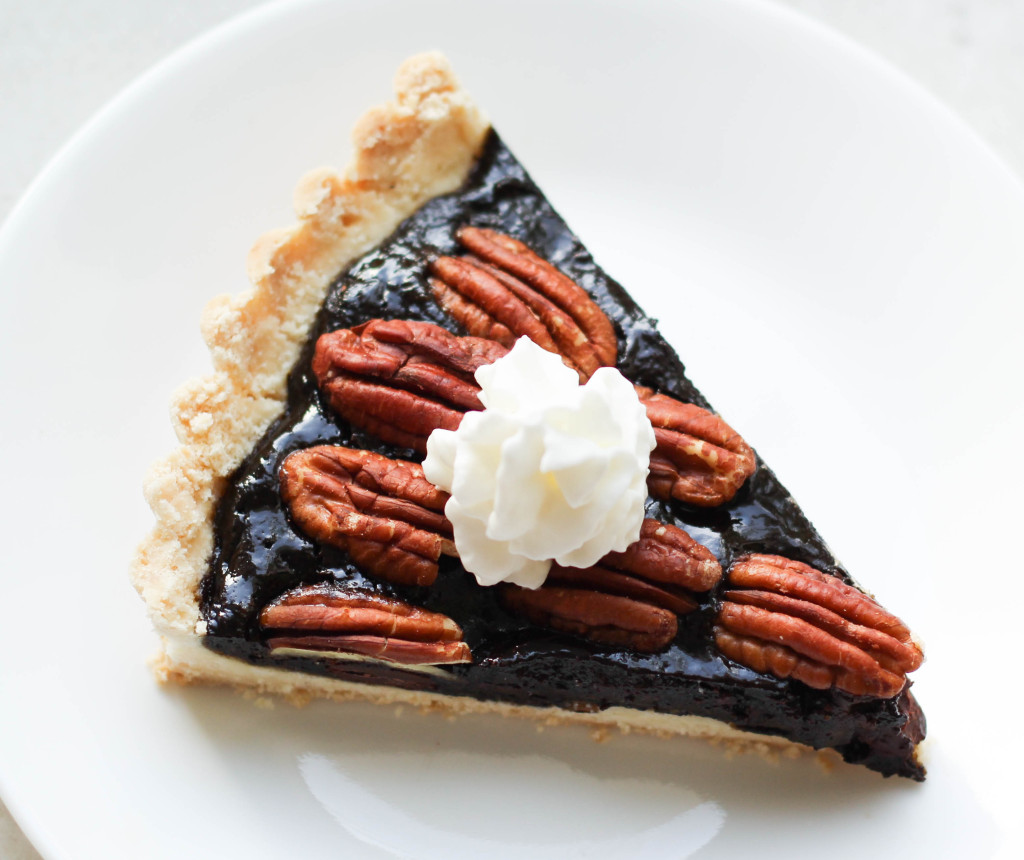 Besides, you never know when you'll find another black sapote.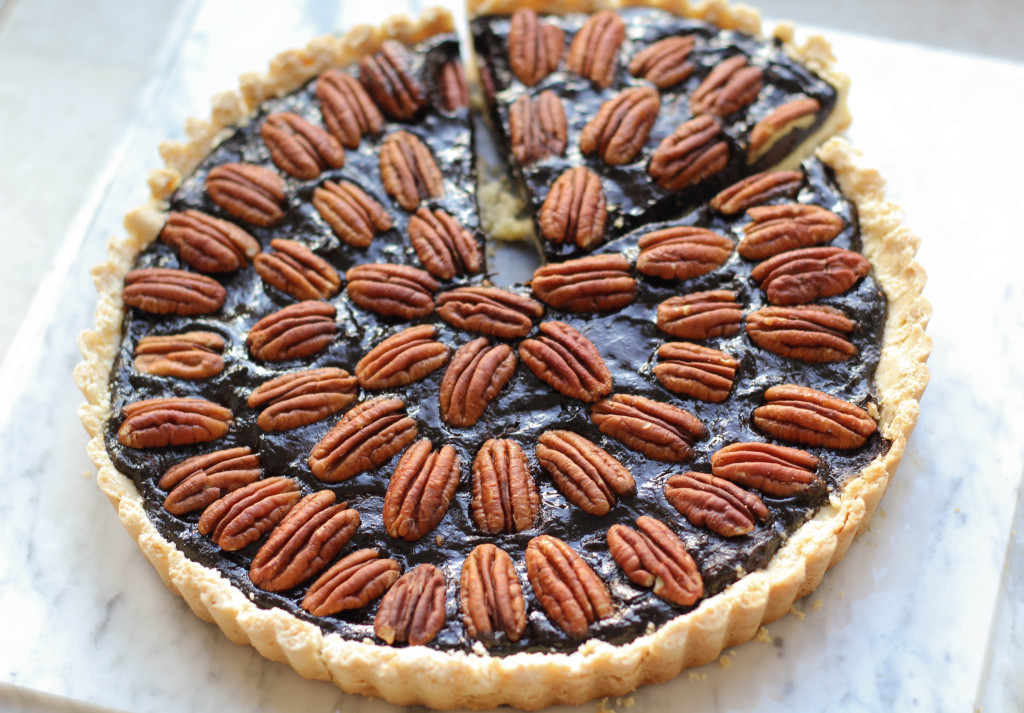 Black Sapote & Pecan Tart
2016-01-05 12:17:41
For the Crust
1 1/2 cups flour*
1 stick cold butter, cut in small pieces
1/4 cup confectioner's sugar
1/4 teaspoon coarse kosher salt
For the Filling
2 ripe black sapotes, peeled, seeds removed (about 1 1/2 cups pulp)
5 ounces semisweet chocolate, chopped**
1/4 cup brown sugar
1 teaspoon vanilla
pinch of salt
3/4 cup whole raw pecans
whipped cream, for serving
Instructions
Preheat the oven to 350.
Add the crust ingredients to the bowl of a food processor. Pulse about 10 times, or until the mixture becomes coarse crumbles. Using the bottom of a glass or your hands, evenly press the mixture into a tart pan with a removable bottom.
Bake the tart shell for 15 minutes. Allow it to cool.
In a medium bowl, stir together the black sapote pulp, chocolate, brown sugar, vanilla, and salt. Spread into the tart shell. Arrange the pecans on top.
Bake for 20 minutes, or until the edges are golden brown.
Allow it to cool completely before lifting it out of the tart pan.
Top with whipped cream before serving.
Notes
*For gluten-free, substitute King Arthur gluten-free, all-purpose flour.
**I like Scharffen Berger.
Suwannee Rose https://www.suwanneerose.com/