Puttanesca has a reputation for being fast and easy.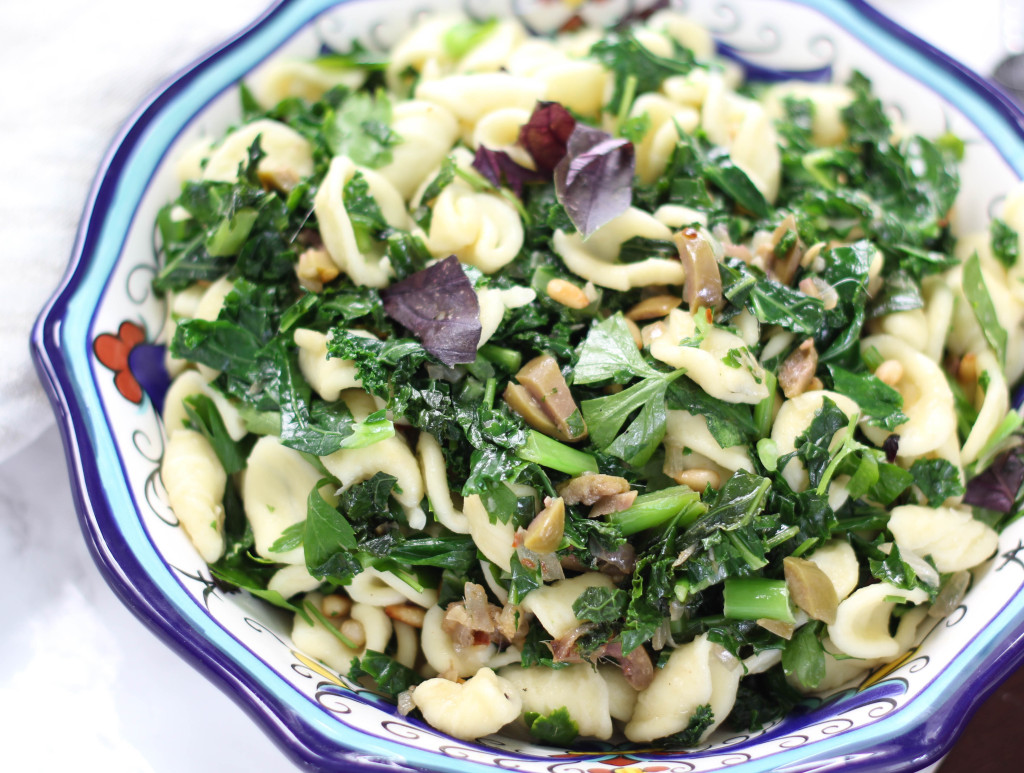 It's an Italian pasta sauce made from whatever is in the pantry: capers, olives, anchovies, garlic– all those irresistible Italian aromatics.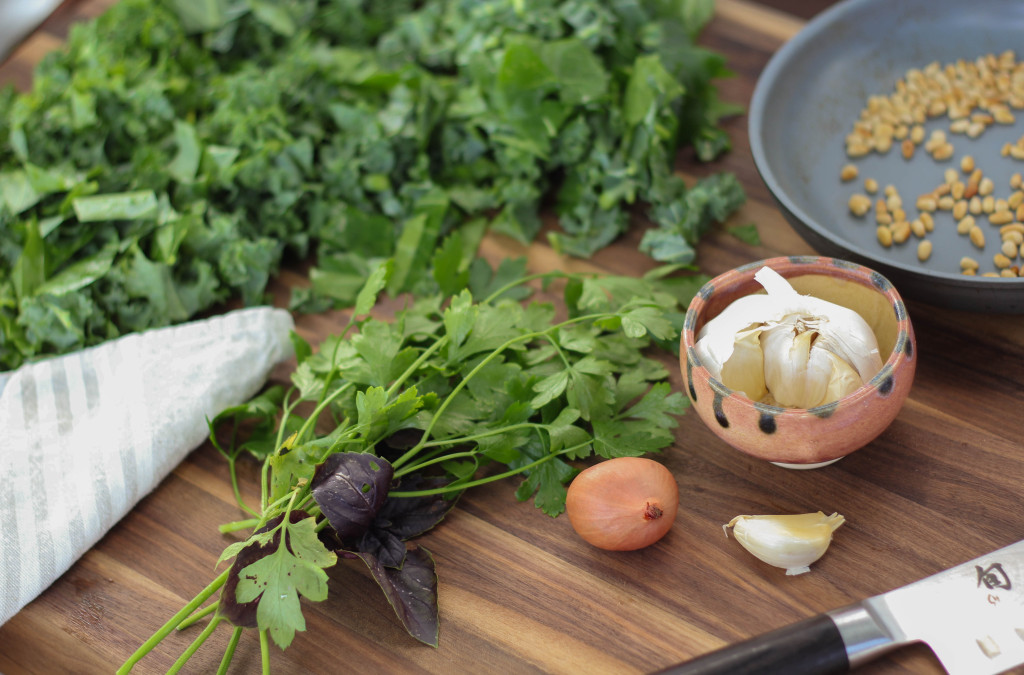 Once they hit the pan they make the house smell amazing, like something that's been chopped, simmered, and stirred all day. The smell is deceiving, because it's ready in the time it takes to boil pasta.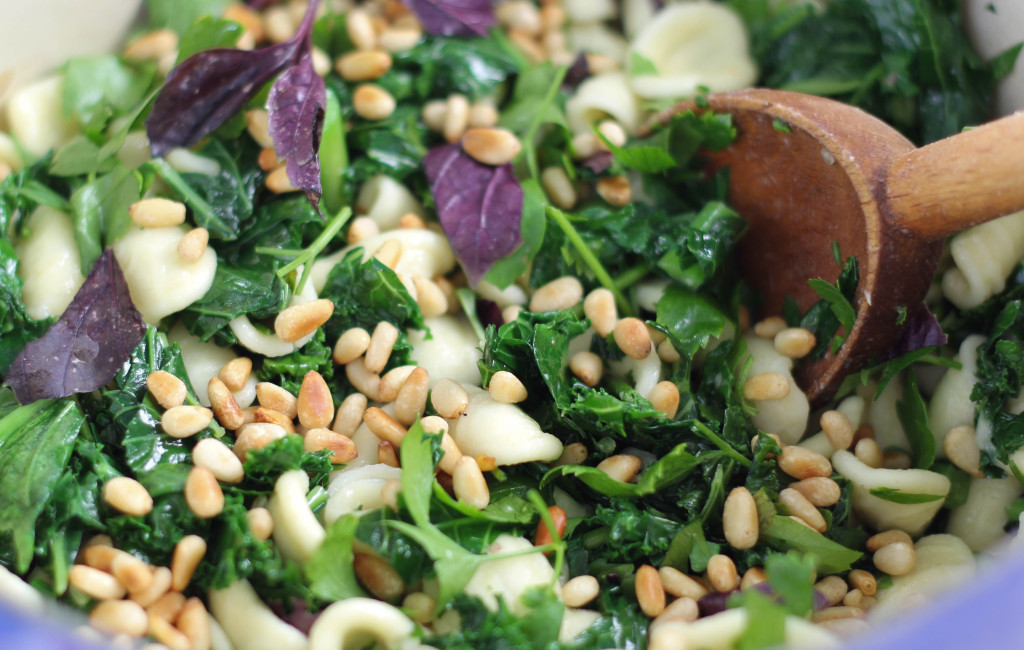 Puttanesca is Italian for "of or relating to a prostitute." It was coined for this pasta because either the ladies were too busy to go to the market for fresh ingredients, or they were trying to lure men into brothels, and the smell of this sizzling did the trick.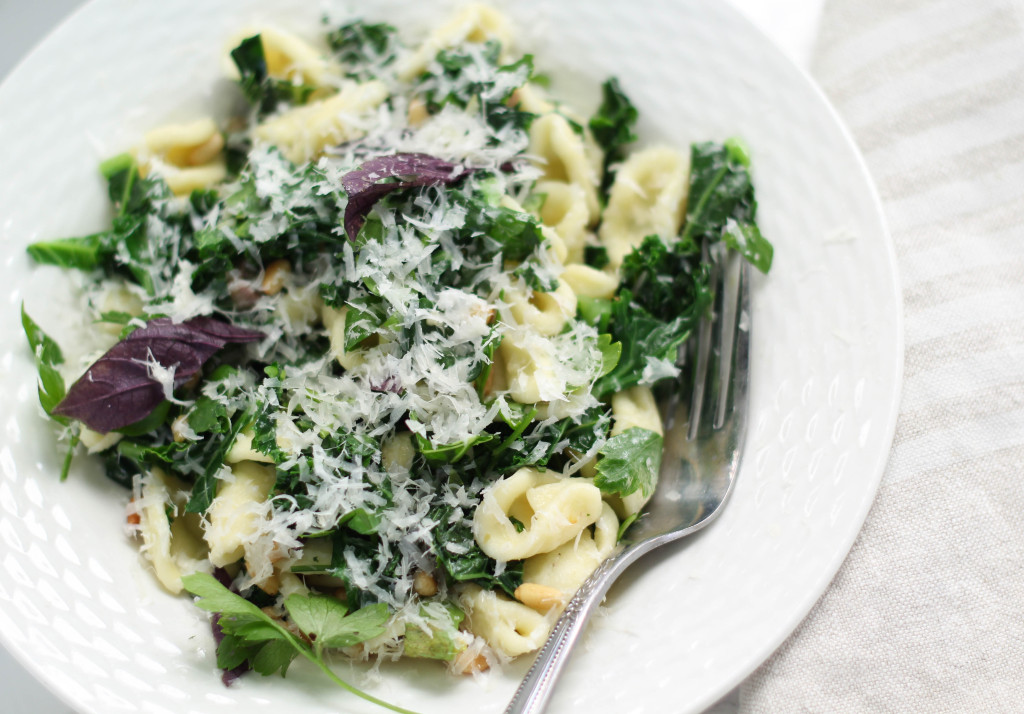 This version swaps the traditional tomatoes for a big pile of garden greens. Use whatever type you have on hand, because that's what this dish is all about. Any shape of pasta works, too. I like orecchiette, or "little ears," because they're tiny cups that scoop up capers and garlic and all the other bits in the sauce.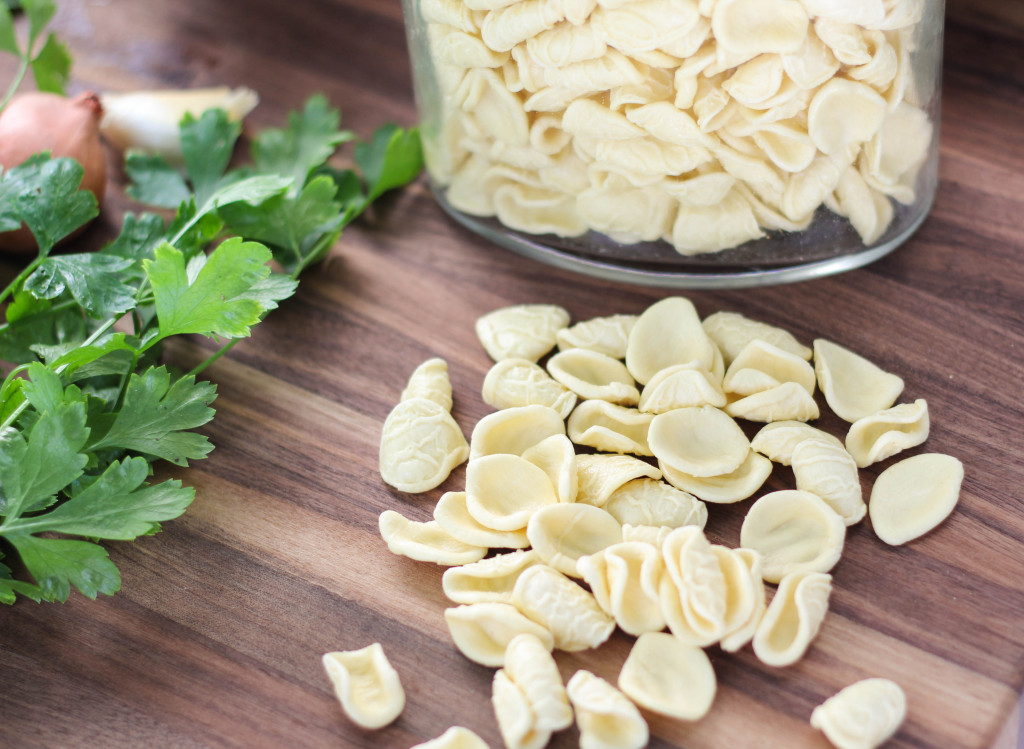 If you've got 15 minutes, you can make puttanesca with greens. What you do with the rest of the day is your business.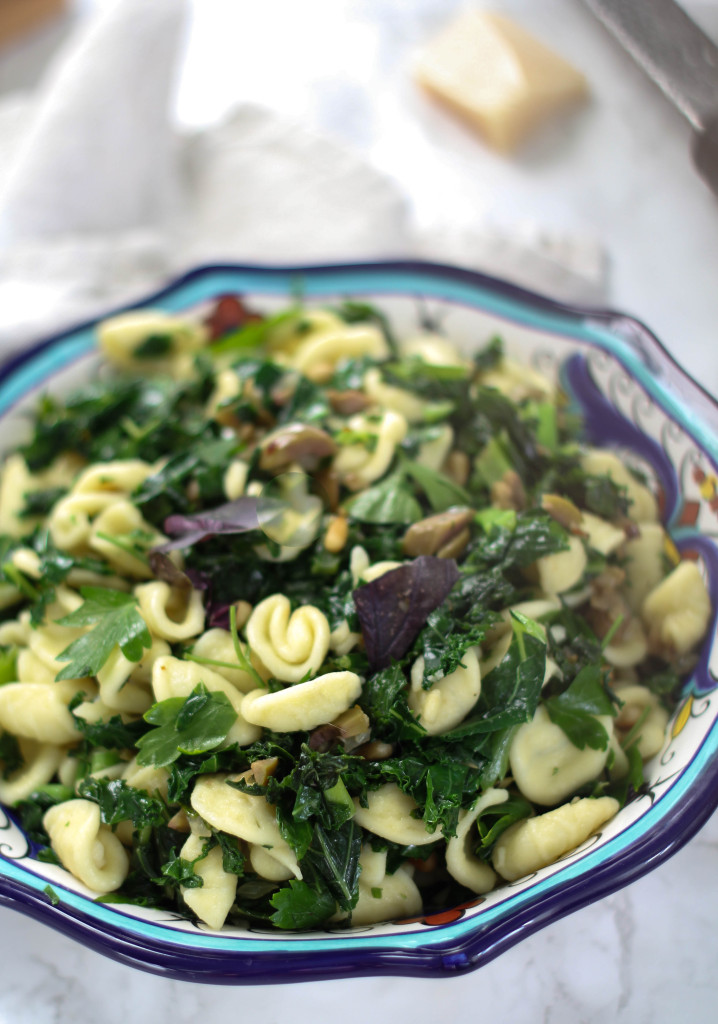 It sounds so much worse in English.
Puttanesca with Greens
2016-01-16 15:34:42
Ingredients
1 pound pasta
2 tablespoons olive oil
1 small shallot, minced
4-6 anchovy fillets
1 tablespoon capers
1 tablespoon olives, any type, pitted and roughly chopped
3 garlic cloves, minced
1/4 teaspoon red pepper flakes
12 cups chopped greens (mustard, collard, chard, or kale)
1 tablespoon pine nuts, toasted until golden in a dry skillet
a handful of Italian parsley, chopped
a handful of basil, chopped
parmesan cheese
Instructions
Boil the pasta in 4 quarts of salted water. Cook al dente according to the package.
Heat the olive oil in a Dutch oven over medium low. Add the shallots and cook until they begin to soften. Add the anchovies, capers, olives, garlic, and red pepper flakes. Stir constantly and reduce the heat if the garlic starts to brown. After a couple minutes, add the greens to the pot, stirring all the aromatics up from the bottom to coat the leaves. Raise the heat to medium and cook until the greens are a beautiful emerald green, then lower the heat again.
Once the pasta is cooked, reserve a couple tablespoons of the pasta water, then drain it well. Toss the pasta with the greens, along with the reserved pasta water.
Stir in the pine nuts and herbs just before serving. Serve with freshly grated parmesan cheese.
Suwannee Rose https://www.suwanneerose.com/