Maybe it was the Marley documentary, or the new Jamaican restaurant in town, or a few rainy days, but something has me dreaming of the Caribbean lately.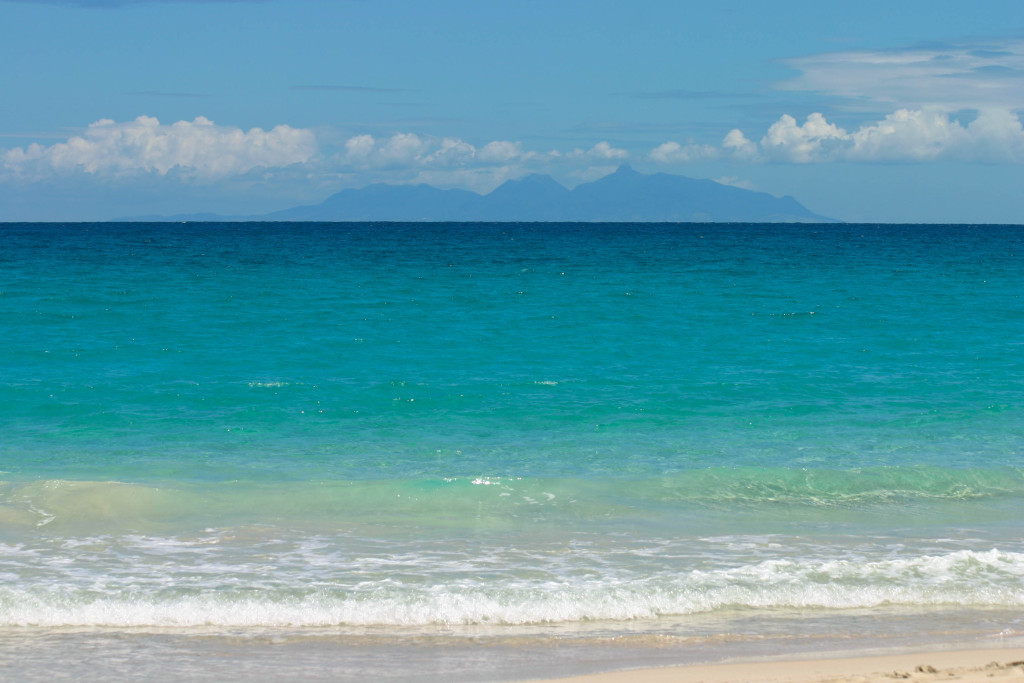 That turquoise water and warm sand might not be on my horizon right now, but I'm channeling the Caribbean in my kitchen. I've made black beans spiked with Pickapeppa, caramelized plantains, and some crispy coconut snapper. Once I'm on a kick like this, I end up with so many dishes that go well together.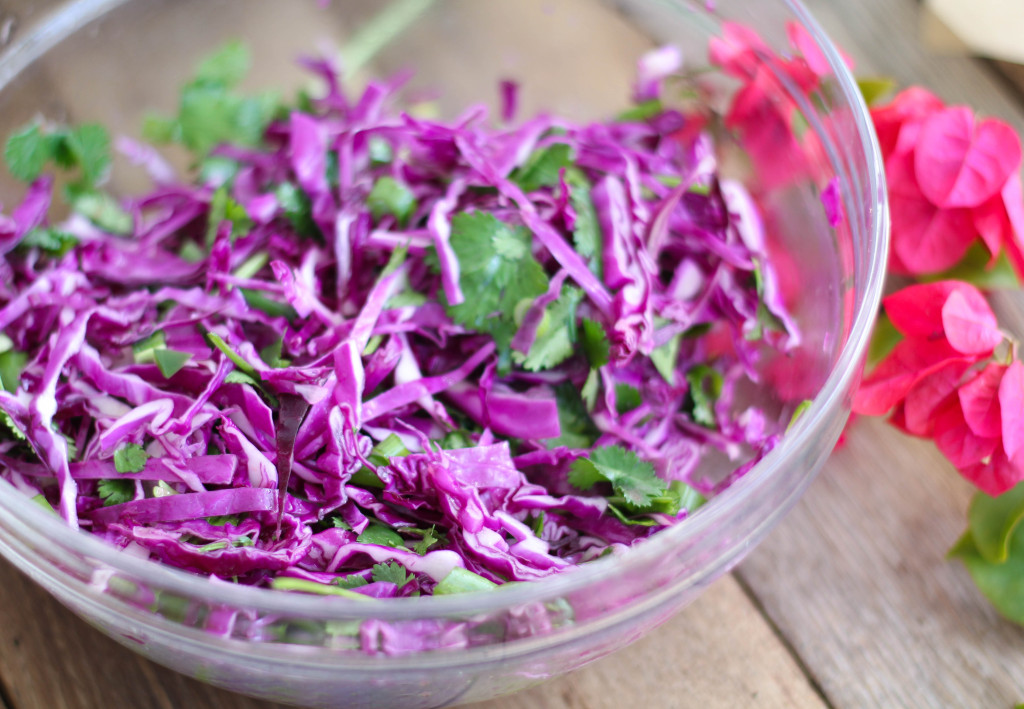 That's really what these Caribbean bowls are all about. All my favorites get piled on top of rice. I top it with a quick spicy citrus slaw for color and crunch, plus a few slices of avocado.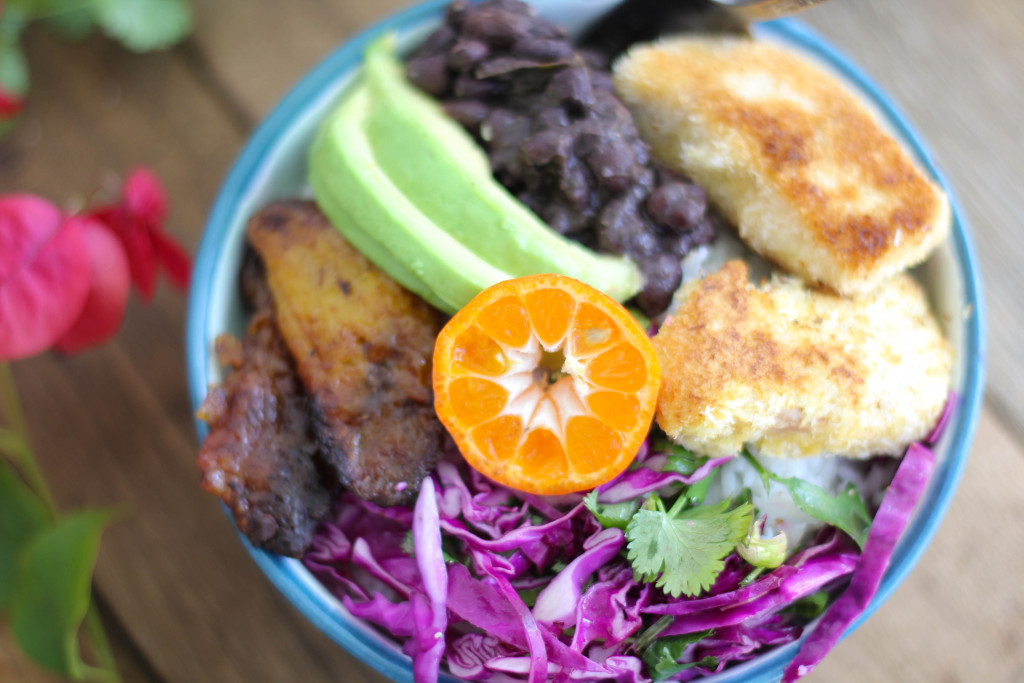 Don't be overwhelmed by all the ingredients. Most of these things can be made ahead, and none of them are time-consuming. The coconut-crusted fish is the only thing that has to be made right before serving, and that only takes a few minutes to pan-fry in coconut oil.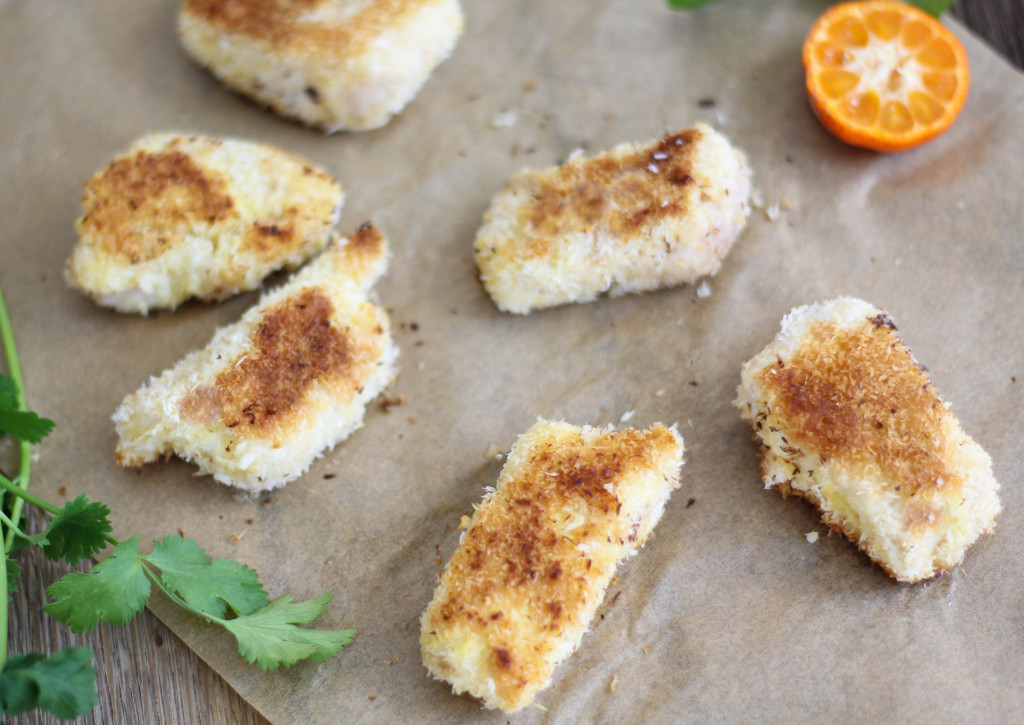 I love sitting down to a big bowl of healthy, vibrant food with so many different flavors. It brings good vibes to a dreary day.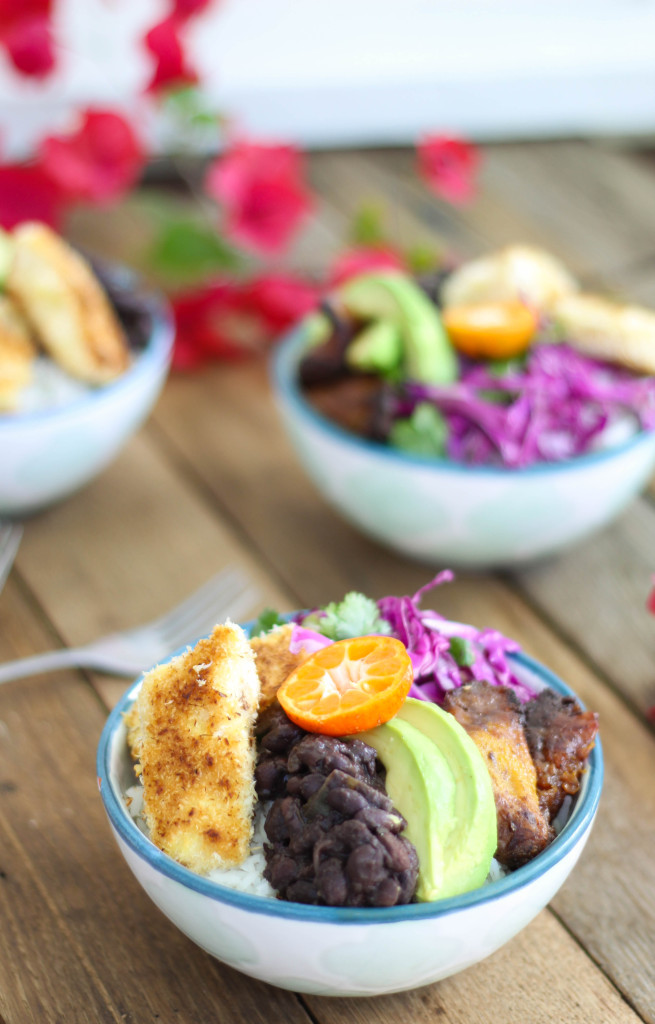 Stir it up, little darlin'.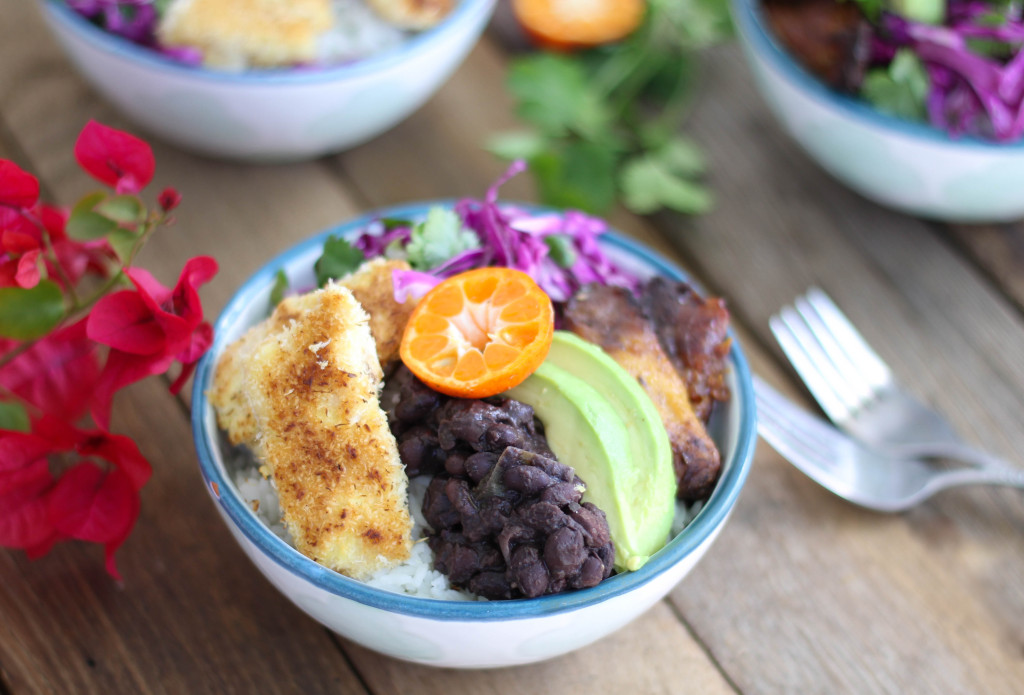 Caribbean Coconut Fish Bowls
2016-02-17 13:58:15
Ingredients
2 cups cooked rice (or quinoa)
For the Black Beans
1 1/3 cup cooked black beans*
1 tablespoon coconut oil
1 vidalia onion, diced
1 bell pepper, diced
2 cloves garlic, crushed
a few bay leaves
1/2 teaspoon cumin
1/2 to 1 cup broth or water, as needed
1 tablespoon Pickapeppa sauce**
1 tablespoon sherry vinegar
salt, to taste
For the Plantains
1 plantain
1 tablespoon coconut oil
pinch of salt
For the Spicy Citrus Slaw
6 cups thinly sliced red cabbage
2/3 cup cilantro leaves
1/2 cup sliced green onions
1 tablespoon sweet citrus (orange, grapefruit, tangerine)
1 tablespoon sour citrus (calamondin, lemon, lime)
1 jalapeno, diced (seeds removed if you want less heat)
1 clove garlic, minced
pinch of salt
2 tablespoons olive oil
For the Fish
1 pound snapper, grouper, or other white fish
2/3 cup flour
1 teaspoon seasoned salt
1 egg
2/3 cup unsweetened shredded coconut
2 tablespoons coconut oil
1 avocado, thinly sliced
calamondin halves or lime wedges, for serving
To Make the Black Beans
Heat the coconut oil over medium. Saute the onion until it begins to soften. Stir in the bell pepper. Once the peppers begin to soften, add the garlic, bay leaves, and cumin and stir for a minute. Stir in the beans and simmer over medium low to low for about 20 minutes (add water or broth if more liquid is needed). Once they start to thicken, add the Pickapeppa, sherry vinegar, and salt to taste.
To Make the Plantains
Heat the oven to 375.
Peel and slice the plantains on the diagonal about 3/4" thick. Toss them with the coconut oil on a baking sheet and bake for about 20 minutes, or until they begin to brown. Take them out and stir them around, add a pinch of salt, then bake for an additional 15 minutes or so, or until they're deeply brown and caramelized.
To Make the Spicy Citrus Slaw
In a large bowl, mix the cabbage, cilantro, and green onions. In a small bowl, whisk together the citrus juices, garlic, jalapeño, and salt. Slowly drizzle in the olive oil. Pour over the cabbage and toss to combine.
To Make the Fish
Pat the fish dry and slice it in 1 1/2" pieces.
Arrange 3 shallow dishes: 1. flour with seasoned salt 2. 1 egg, beaten 3. shredded coconut.
Heat the coconut oil in a cast-iron skillet a little under medium. Dip each piece of fish in flour, then egg, then dredge through the coconut. Fry them over medium, lowering the heat if the coconut starts to burn. Flip them after a minute or so, then continue cooking until a fork or skewer slips through easily. Transfer to a plate lined with parchment or paper towels.
Assemble the bowls
Start with 1/2 cup of rice in each bowl. Top with 1/3 cup black beans, a couple plantain slices, a couple pieces of fish, lots of spicy citrus slaw, and a few slices of avocado. Serve with calamondin or lime to squeeze over the top.
Notes
*Soak dry beans overnight and cook, simmer them in a crockpot, or skip right to canned beans.
**You can find Pickapeppa sauce at most grocery stores near the hot sauces, or substitute Worcestershire sauce.
Suwannee Rose https://www.suwanneerose.com/