Here's a Valentine from Florida: super sweet, fresh-picked strawberries.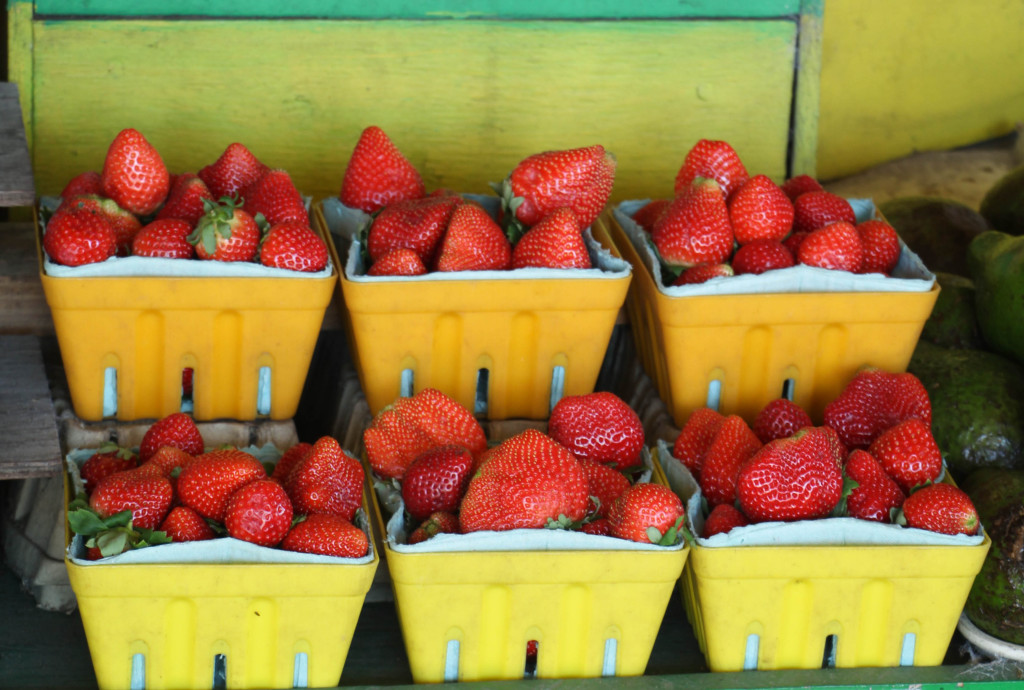 Welcome to Plant City, the heart of strawberry country, only 30 minutes east of Tampa. You'll know you're there when you see acres of strawberry fields and produce stands and hot boiled peanuts.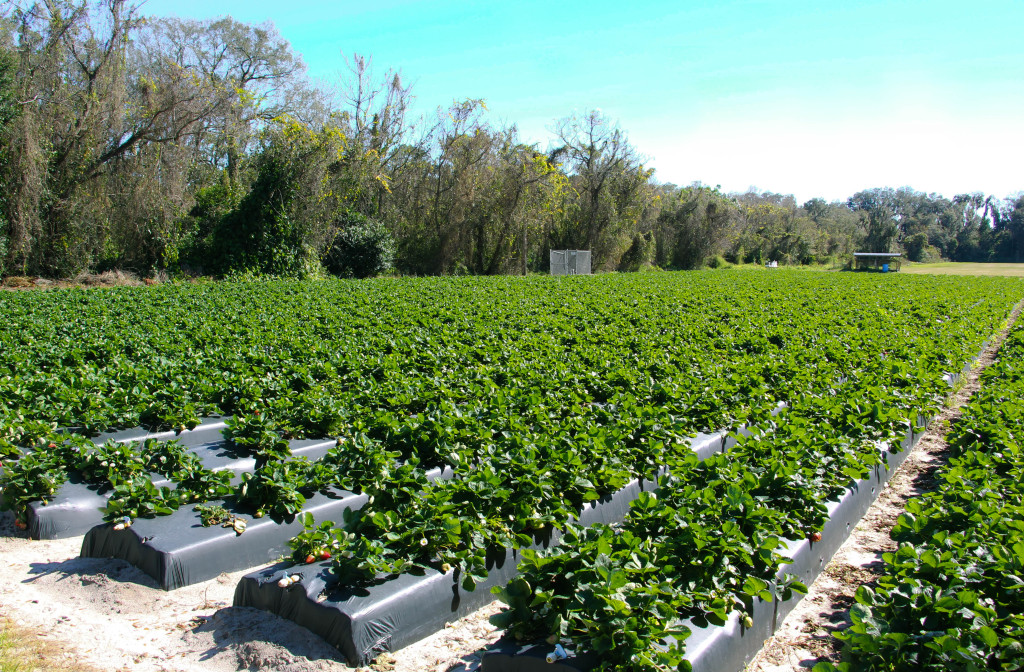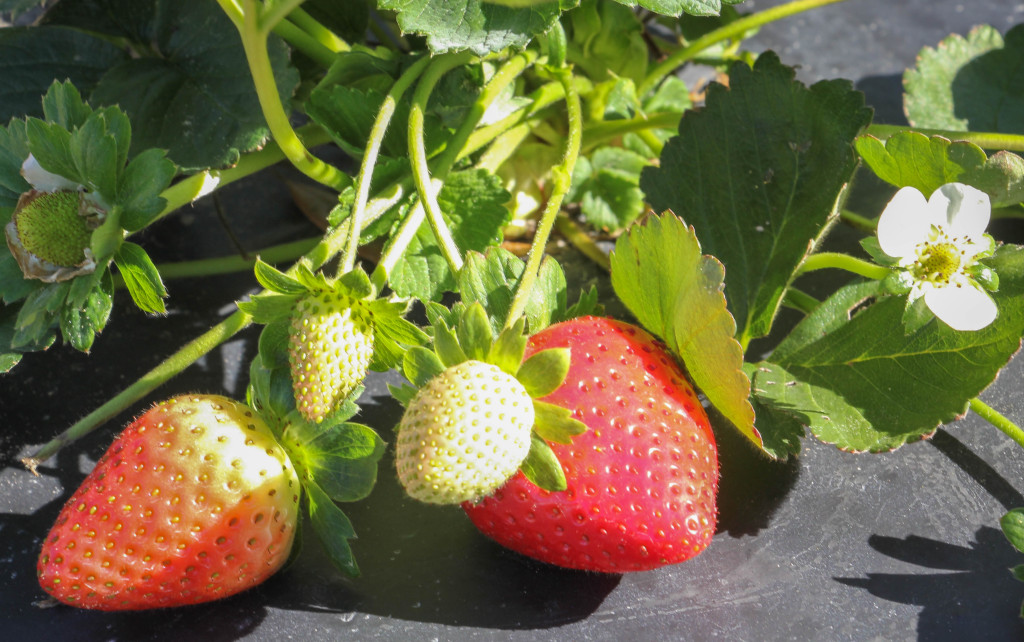 With all the agriculture you'd think that's why it's named Plant City, but it was actually named after Henry B. Plant, who built his railroad through the town in 1884. Before that it was called Ichepucksassa. The settlers had a hard time with that name, so they seized the opportunity to name it after Plant.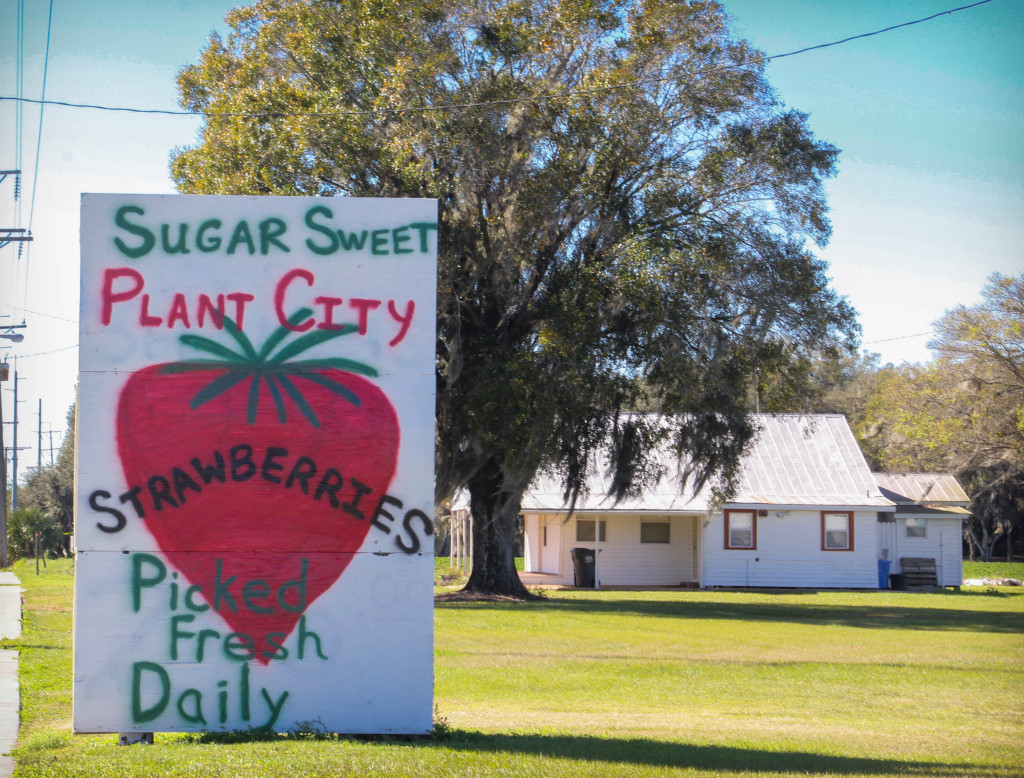 Right now Plant City supplies the whole country with strawberries: 300 million pounds of them. It's strawberry heaven. There's even a Florida Strawberry Festival February 28 to March 10. If you can't get there, no worries. The ones at your local store were most likely grown in Plant City, and right now they're the freshest, sweetest strawberries you'll taste all year.
Since it's Valentine's Day and peak strawberry season, let's celebrate with some strawberry shortcake, what do you say? The kind made with warm shortcakes, pillows of whipped cream, and layers of those sugar-sweet strawberries.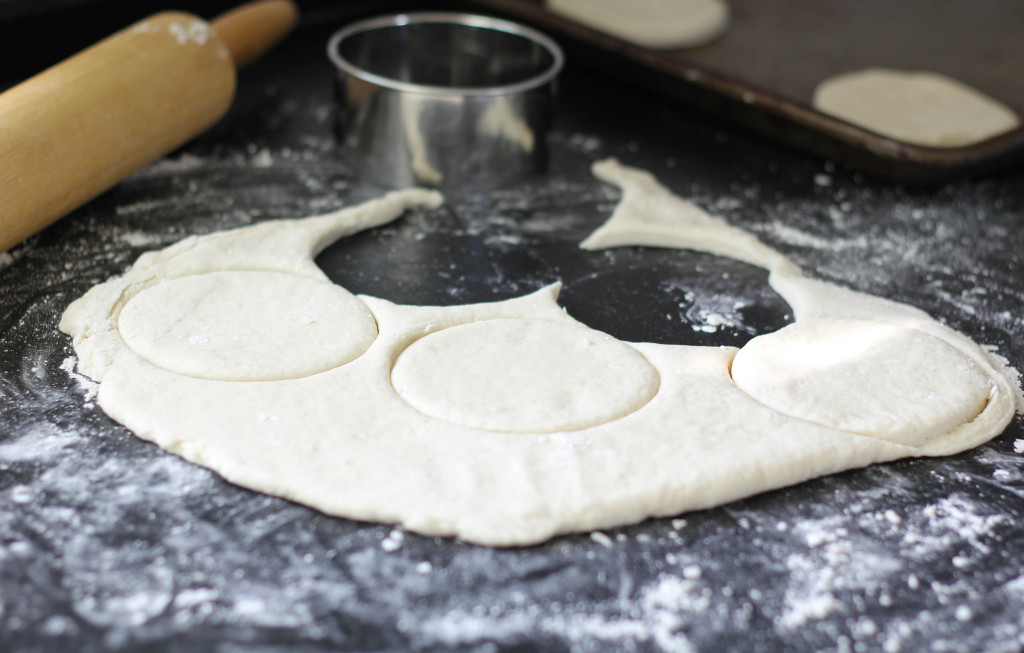 Shortcakes are really just slightly sweetened biscuits. Everybody loves biscuits! These are blended with butter and buttermilk and just enough sugar to take them from breakfast fare to dessert. They need to be piled high with lots of whipped cream and strawberries, inside and out, so don't hold back. You know you're doing it right when they start to topple over.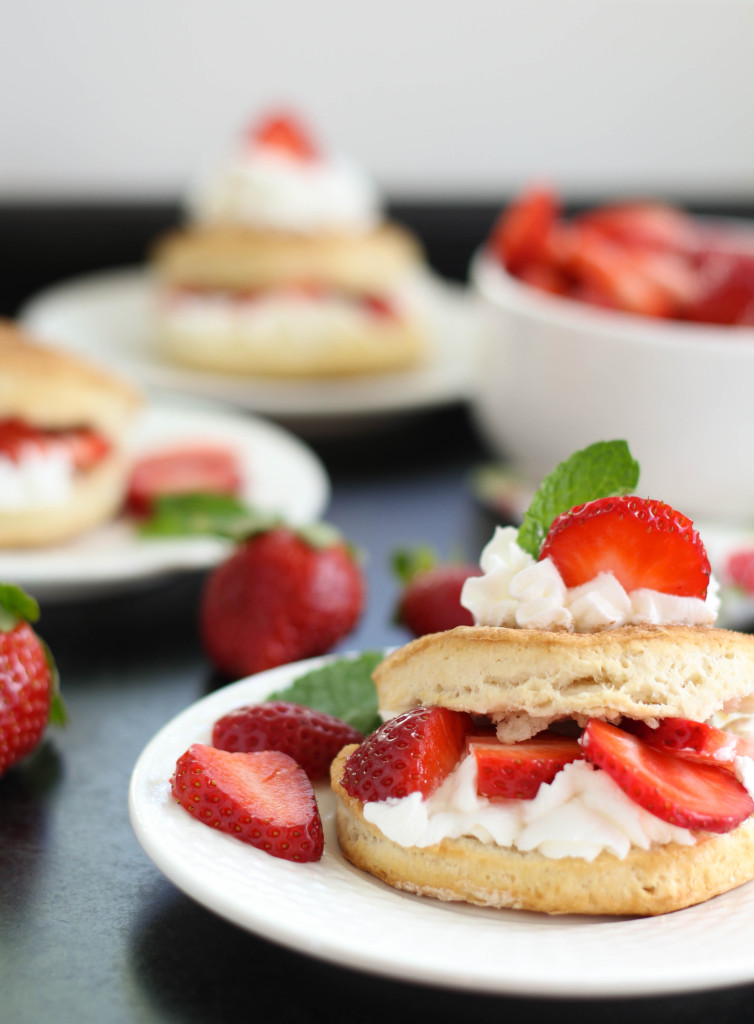 One taste and you'll feel like you've been shot with Cupid's arrow.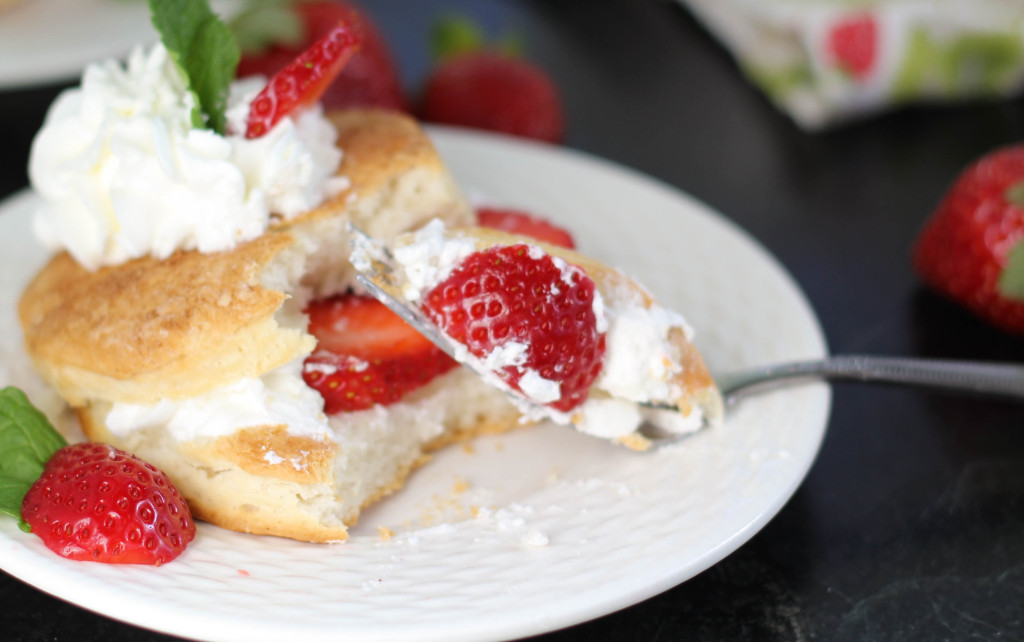 Plant City Strawberry Shortcake
2016-02-11 17:37:08
Ingredients
1 quart strawberries, sliced
1 tablespoon sugar
2 teaspoons lemon juice
2 cups self-rising flour
1 tablespoon sugar
pinch of salt if you used unsalted butter
1/4 cup butter
3/4 cup buttermilk*
2 teaspoons sugar
1/8 teaspoon cinnamon
1 cup heavy whipping cream
1-2 teaspoons vanilla
1-3 tablespoons powdered sugar
mint leaves for garnish
Instructions
Heat the oven to 450.
Place a metal bowl and beaters or whisk in the freezer.
Stir sliced strawberries with lemon juice and sugar in a medium bowl and set aside.
Make the biscuits
In a large bowl, whisk the flour, 1 tablespoon sugar, and a pinch of salt if your butter is unsalted. Slice the butter into pieces. Cut the butter into the flour mixture with a pastry blender or two butter knives until it forms crumbles the size of peas. Pour in the buttermilk and blend until it forms a ball.
Roll out the dough, folding it over onto itself a couple times. Roll it out until it's 1/2- 3/4" thick. Cut out biscuits and re-roll the scraps to make more. I got 8 biscuits using a 3" biscuit cutter.
Move the biscuits to an un-greased baking sheet. Mix 2 teaspoons of sugar with cinnamon and sprinkle over the top (that's optional, and you can also brush melted butter over them).
Bake the biscuits for 10-14 minutes, or until the tops are lightly golden.
Transfer the biscuits to a wire rack or parchment-lined tray to cool.
Make the whipped cream
Retrieve the cold bowl and whisk from the freezer. Using a stand mixer, hand mixer, or strong arm and a whisk, beat the cream until stiff peaks just begin to form. Add in powdered sugar and vanilla to taste, and continue beating until you can turn the whisk upside down and the whipped cream does not slide down.
Assemble the shortcakes
Slice each biscuit in half. Using a pastry bag or a spoon, pipe or spread the bottom biscuit with lots of whipped cream. Layer on strawberries, then the biscuit top. Add more whipped cream and a strawberry on top. Garnish with a mint leaf if you like.
Notes
If you don't have buttermilk, here's how you can make it in a pinch: combine 3/4 cup minus 1 tablespoon milk with 1 tablespoon lemon juice or white vinegar. Allow it to sit for at least 10 minutes before using.
Suwannee Rose https://www.suwanneerose.com/
SaveSave