Florida summer brings so many good things: Mangos drip from the trees. Frangipanis perfume the air. Rain pitter-patters on the metal roof. Snowbirds have all gone home.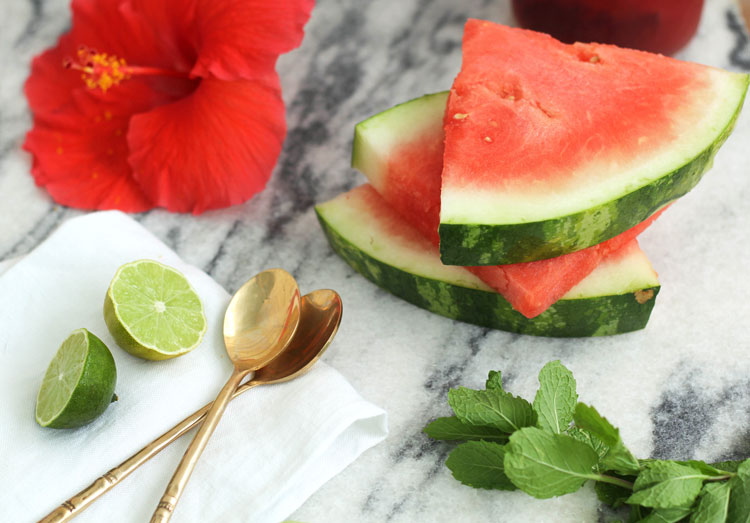 But those are not the things people normally associate with Florida summer. No, it's the blazing heat, t-shirt soaking humidity, swarms of mosquitos, and daily thunderstorms that really stand out. Oh, and the hurricanes. (Toby and I are both on the 2016 storm name list! ? Isn't that special?)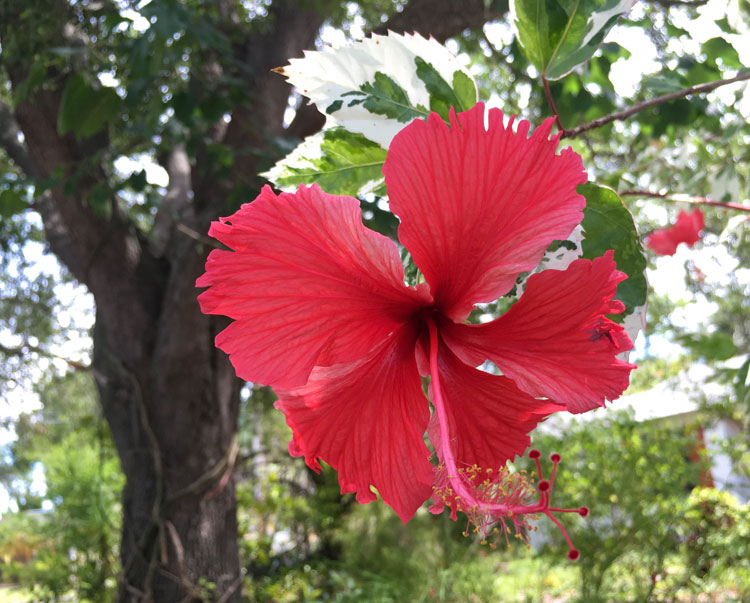 You know how when life gives you lemons, you're supposed to make lemonade? This is something like that. Big pitchers of fancy fruity ice-cold drinks to share with friends.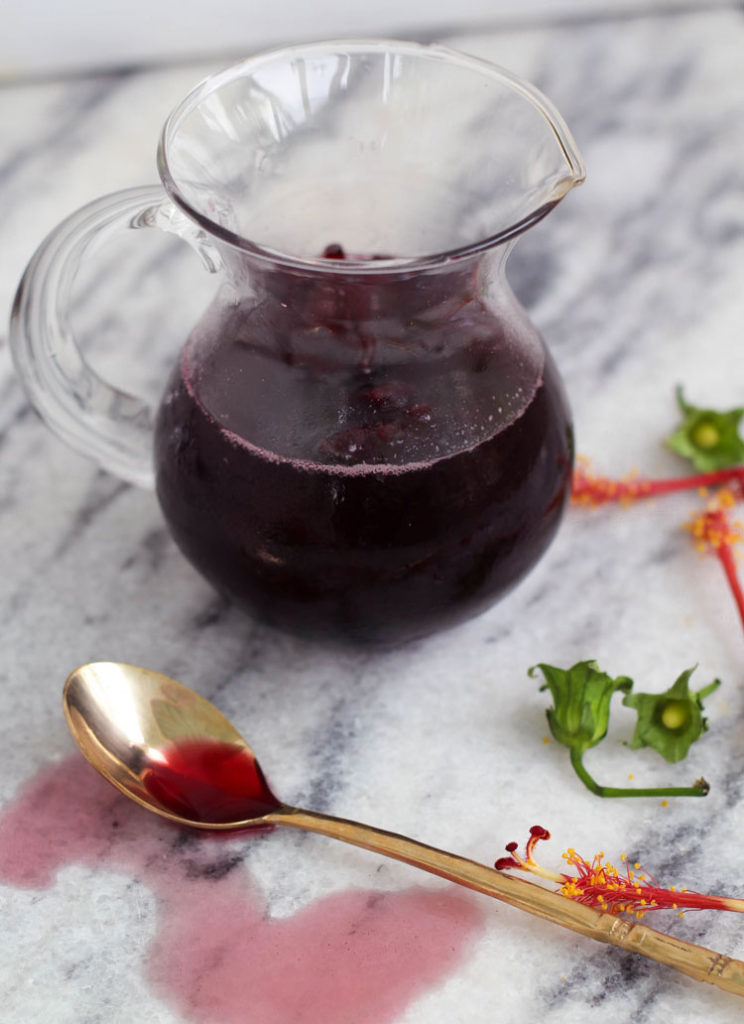 This one starts with hibiscus syrup, a fun thing to make with flowers (you can also use good old Red Zinger tea bags or buy this syrup). Add some fresh watermelon juice, muddled mint leaves, a big splash of lime juice, and tons of ice.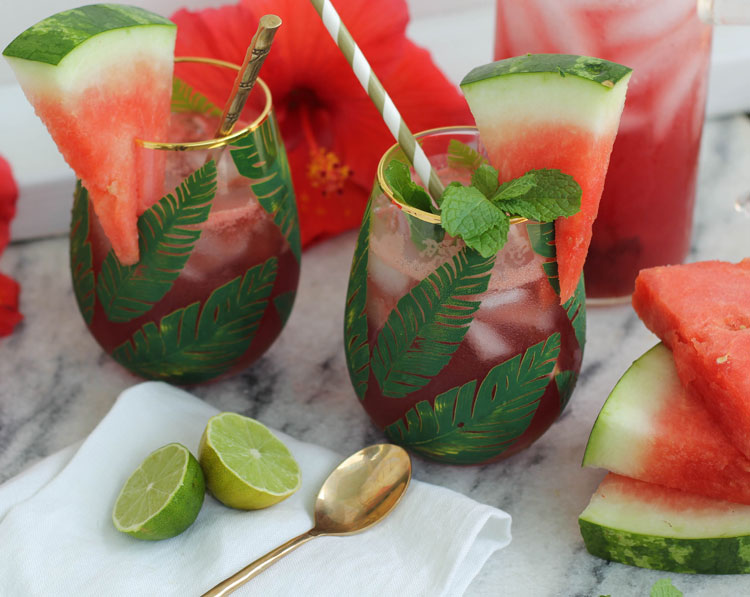 Spike it however you like it. Cheers to another wet hot Florida summer!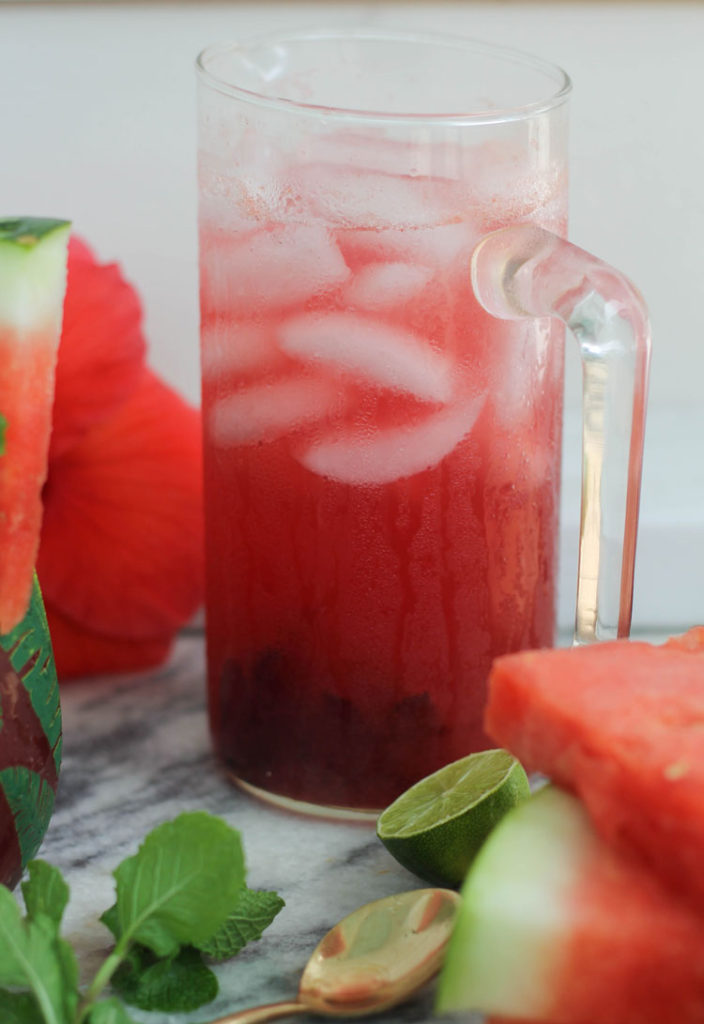 That pitcher looks like my face after a summer bike ride.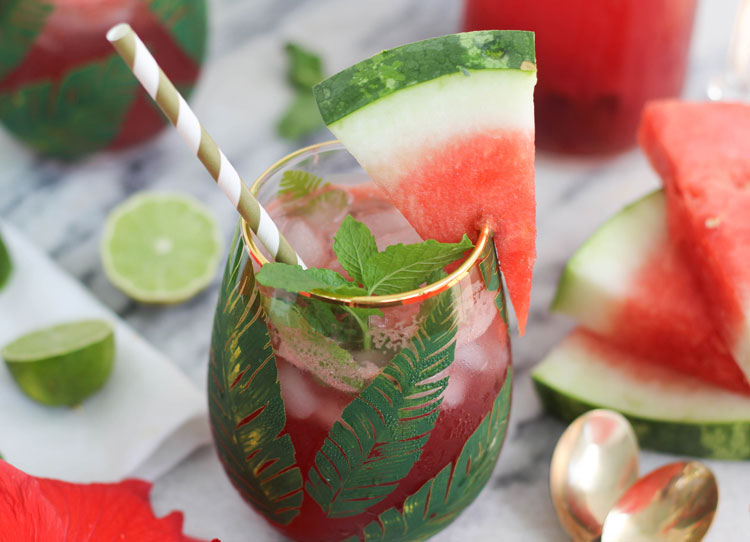 Hibiscus Cooler
2016-06-05 12:52:39
For the Hibiscus Syrup
12 hibiscus flowers (fresh or dried) or 12 hibiscus tea bags (such as Red Zinger)
2 cups water
2 cups sugar
For a Pitcher of Hibiscus Coolers
1 cup Hibiscus Syrup
handful of mint leaves
3 cups watermelon juice*
juice of 2 limes, or to taste
gin, tequila, rum, or vodka (if you like)
seltzer, optional
Make the Hibiscus Syrup
If using fresh flowers, soak them in cool water and remove the stamens and stems and any ants lurking in there. Combine the water, flowers, and sugar in a medium saucepan. Bring it to a boil, then reduce the heat to a simmer for about 15 minutes. Allow it to cool. Remove the tea bags, but if you used fresh or dried flowers you can leave them in (they're edible). Store it in a jar in the fridge for up to two weeks.
Make a Pitcher of Hibiscus Coolers
Add 1 cup hibiscus syrup and mint leaves to a pitcher. Muddle the leaves in the syrup. Stir in the watermelon juice. Add lime juice to taste. Add alcohol of choice, about 1 cup or to taste. Fill the pitcher the rest of the way with ice. Serve it over more ice, and top each glass with a little seltzer.
Notes
*Puree fresh watermelon chunks. Strain if you prefer a clear juice.
Suwannee Rose https://www.suwanneerose.com/