Hello, Mangos. I've been waiting for you.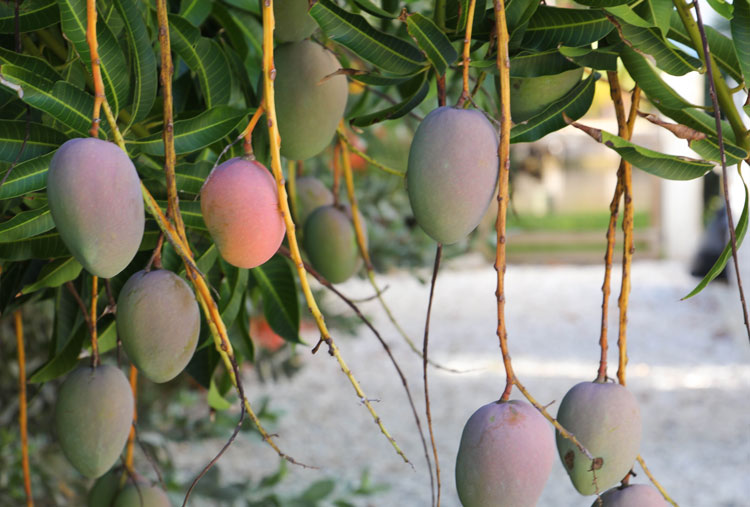 My love for this fruit runs deep. I'm ready for mango picking, mango parties, and mango rashes. I'll never run out of mango recipes to share with you.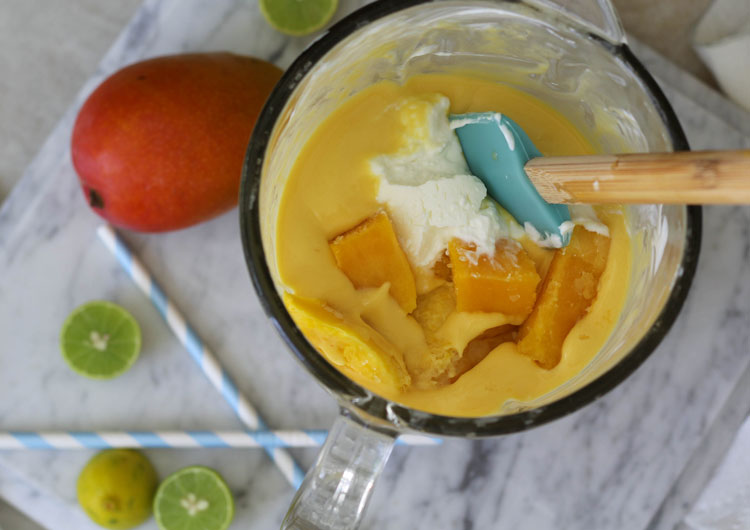 I'm starting this season with a mango smoothie of sorts. Who needs a recipe to make a smoothie? No one! I promise this is more than that. It's a gateway mango drink that might usher you into the dangerous realm of dessert cocktails.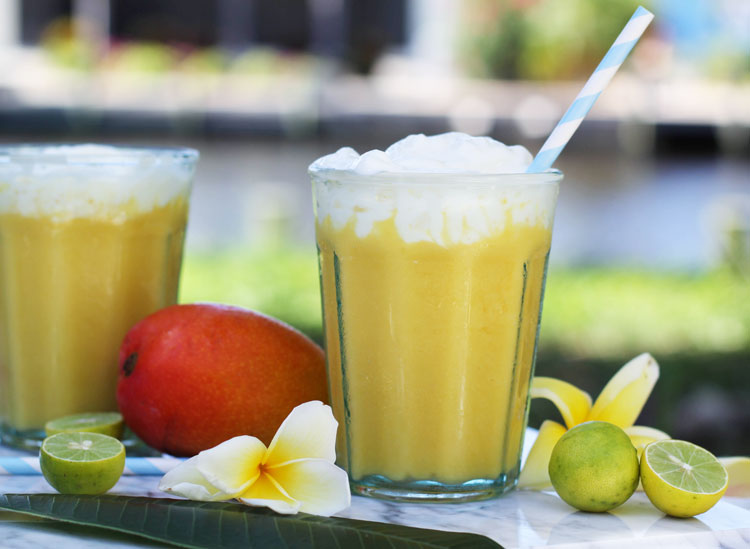 It starts off with a mango lassi, a classic Indian drink made with mango and yogurt. Now let's say you're making a mango lassi and you happen to have a slice of key lime pie nearby and somehow that pie… oops! … slips into the blender. What do you get?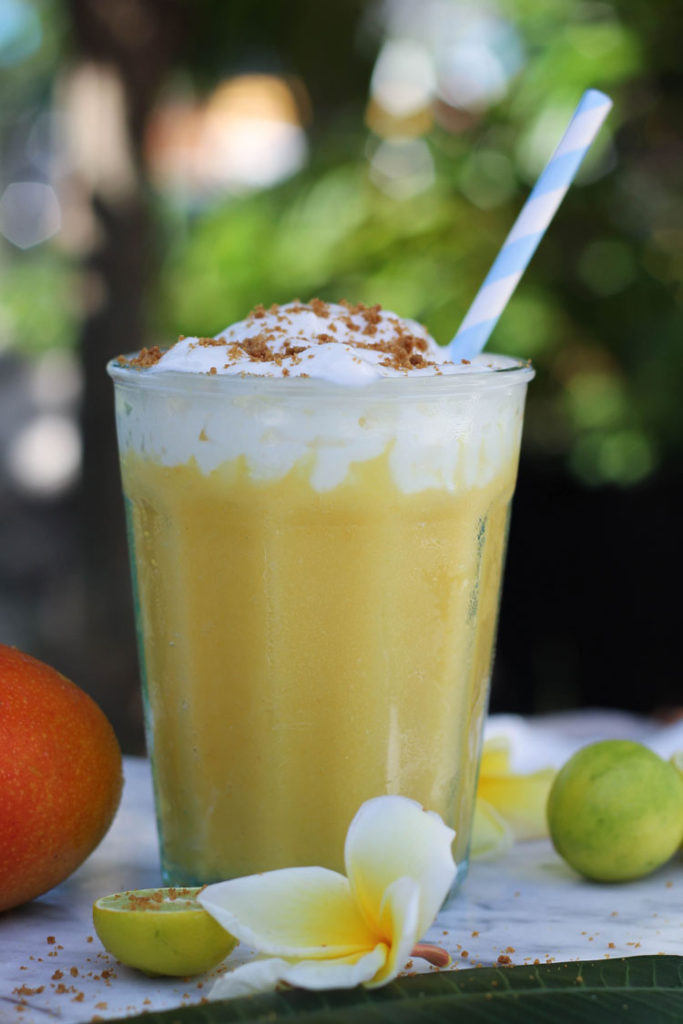 A drinkable mango key lime pie! Top it with whipped cream and some crushed ginger snaps for the full effect.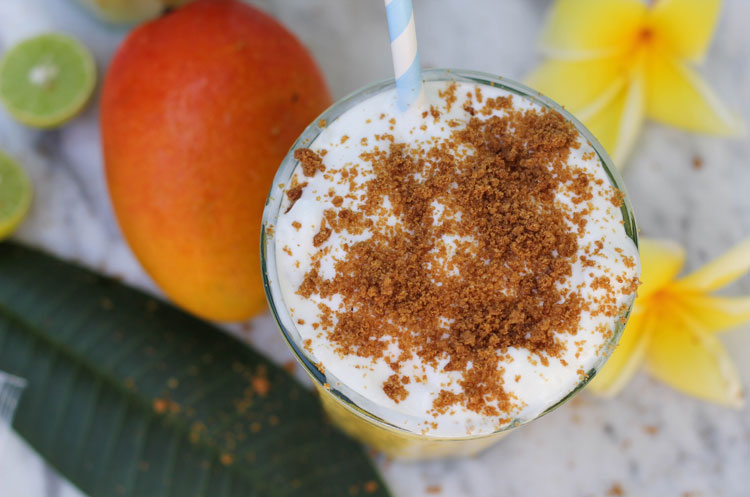 This recipe is loosey-goosey, so you can make it as healthy or decadent as you like. Forgo the yogurt for some ice cream, and you've got a real mango key lime pie milkshake. And if you do that, and then you think, wouldn't this be great with rum? I agree, and we should be friends.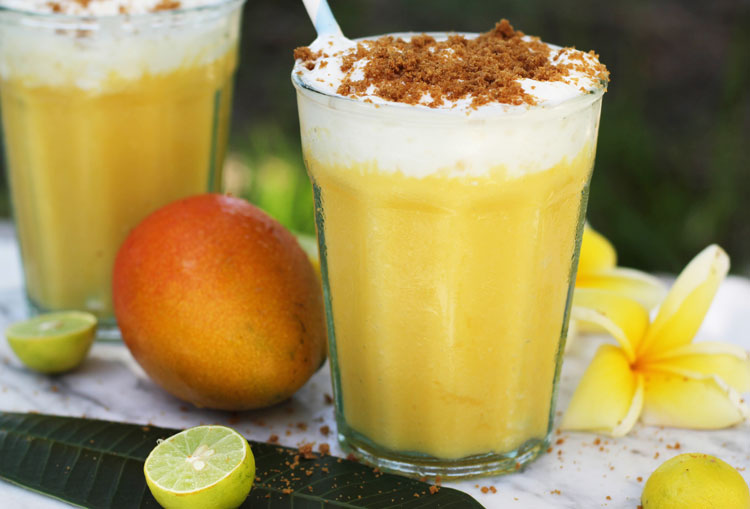 Key Lime Pie Mango Lassi
2016-06-24 11:08:38
Ingredients
3 cups fresh or frozen mango chunks
1 cup whole milk Greek yogurt**
2 tablespoons honey*
2 teaspoons vanilla*
1 1/2 tablespoons key lime juice
4 ginger snaps, crushed
whipped cream
rum (optional)**
Instructions
Combine the mango, yogurt, honey, vanilla, (or ice cream) and key lime juice in a blender. Blend until smooth, scraping down the sides if necessary. Sample and adjust the lime juice and honey according to your taste. (Rum?**) Divide among 4 glasses. Top with a big swirl of whipped cream. Sprinkle 1 crushed ginger snap over each glass.
Notes
*use vanilla ice cream in place of the yogurt, honey, and vanilla.
**if you're going with ice cream, you might want to add 4 shots of rum, but rum with yogurt? That just seems weird.
Suwannee Rose https://www.suwanneerose.com/