Every year we defend our mango trees from squirrels and raccoons, but this year we have an even more despicable pest lurking about. Human mango thieves.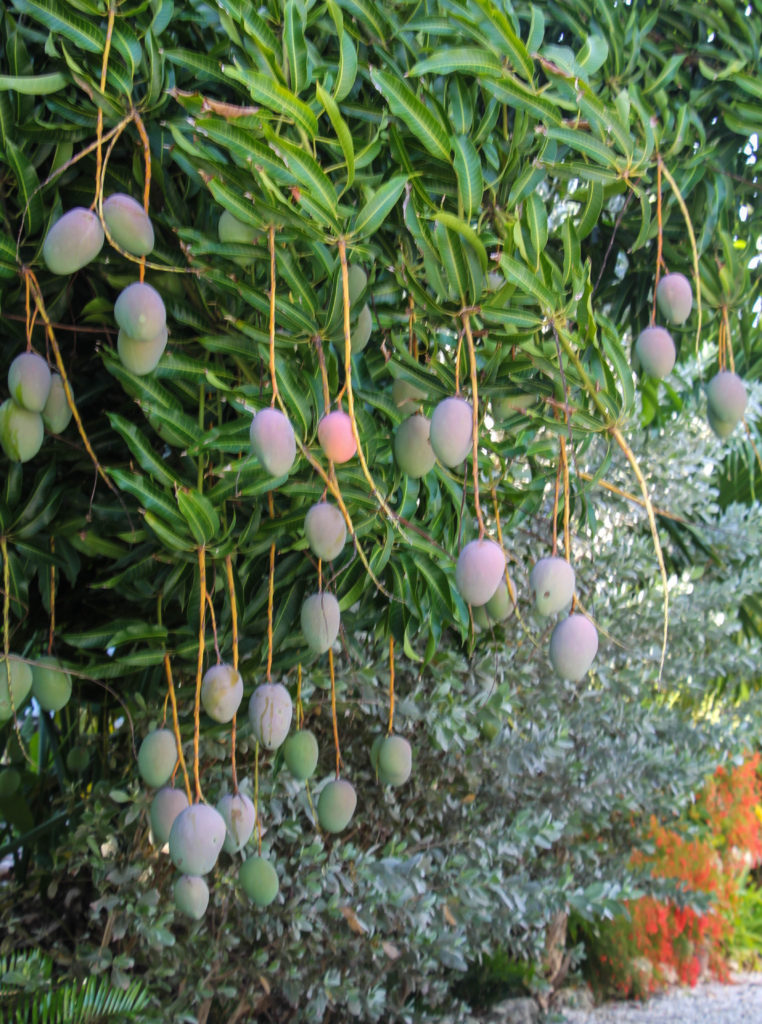 Some guys were poking around our yard under the ruse of "trimming trees" around electric wires. They were driving a bucket truck, which is the ultimate mango-picking vehicle, allowing them to pick a tree clean in a matter of minutes. Sure, maybe they were actually there to trim around the wires, but there was a giant pile of mangos on the back of the truck. The guy was standing directly under the mango tree, staring up at the fruit. He was missing part of his lip, while the other part was clamped around a cigarette.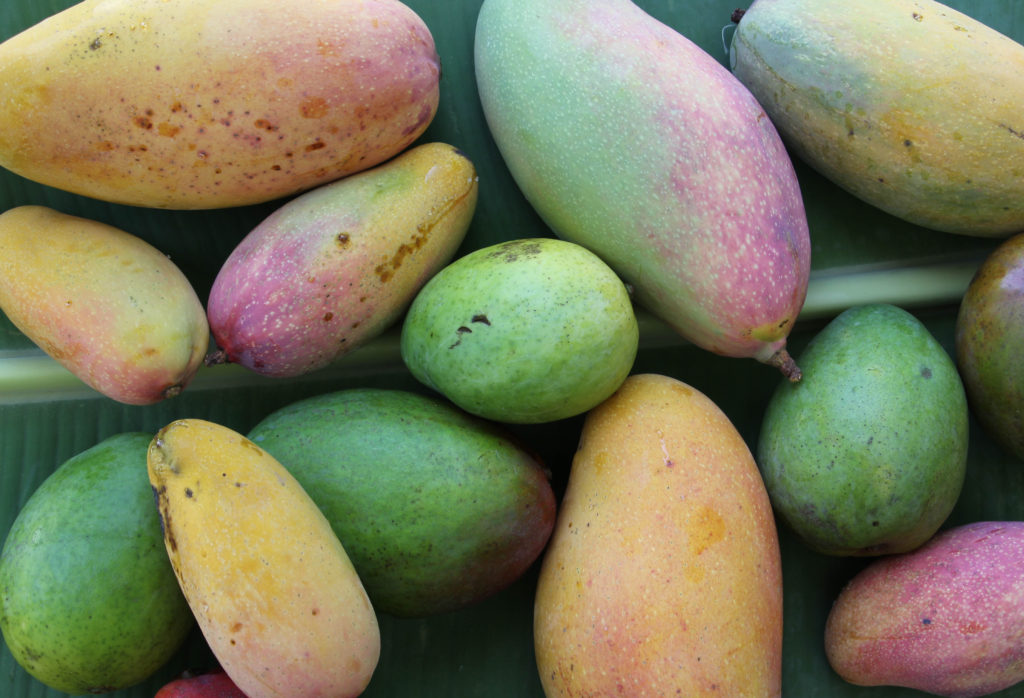 I know this sounds like a Carl Hiaasen novel. Such is life in Florida.
The guys took off as soon as Toby went outside to see what they were up to. My friend said the same guys recently trimmed trees for an old woman on the island. She gave them cold drinks while they worked. After they left she discovered her mango tree was completely stripped, and the drink cans were left strewn on her lawn.
In the mean time, we picked all the mangos from our front tree. Now they're all ripening safely on my kitchen counter, away from the squirrels and human rodents.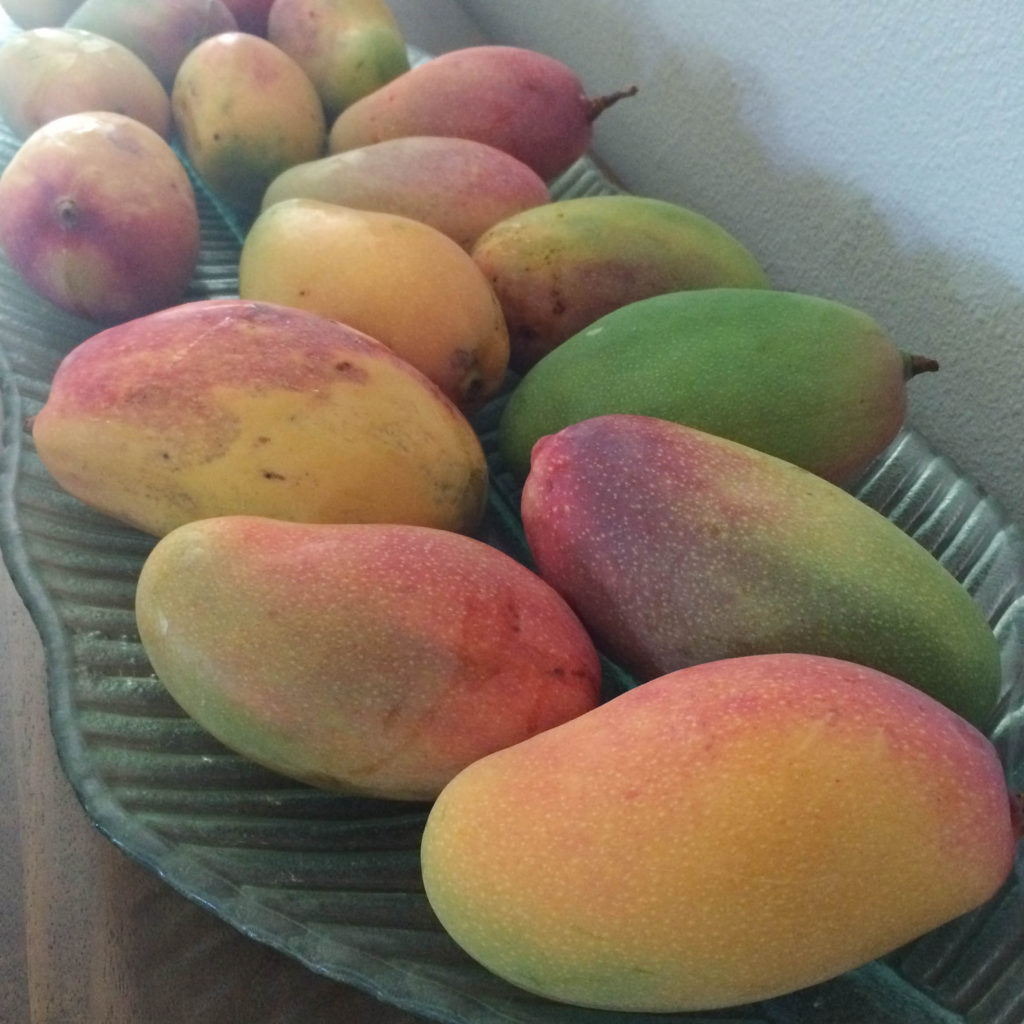 Each day I'm slicing them up. When I'm not eating them over the kitchen sink, I'm finding new recipes.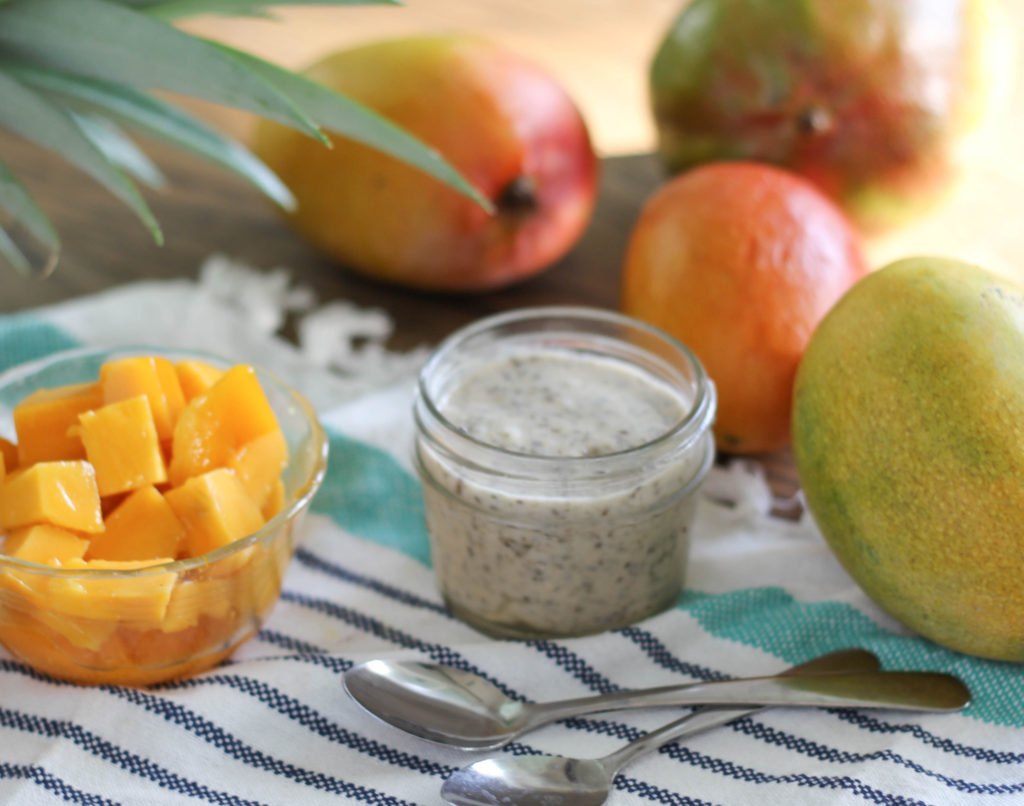 Chia pudding has been on my experiment list for a while, but I held off, mostly because it reminds me of tapioca. My brother and I were always suspicious of tapioca, which is not a flavor, just a weird texture which we likened to frog eyes.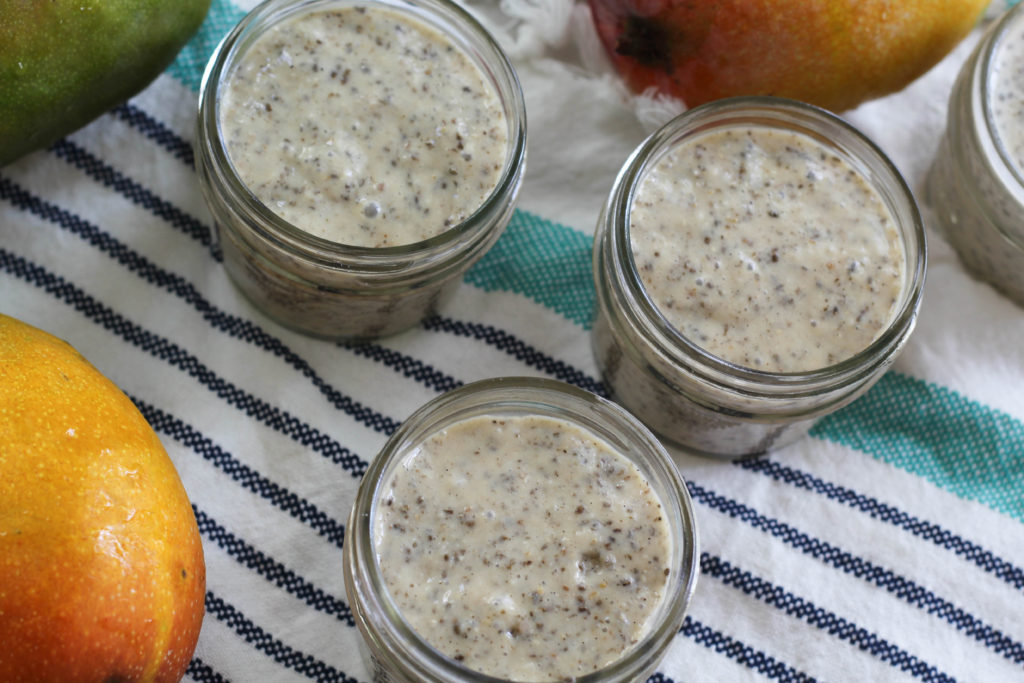 Chia and tapioca are both thickening agents. Tapioca is a starch derived from cassava root. It's made into pearls which add a distinctive chewy texture to puddings. Chia are tiny seeds from a flowering plant in the mint family that are very high in omega-3's. The seeds have a coating that becomes gelatinous in liquid, but they retain a little crunch in the center. All it takes is a spoonful of chia seeds in liquid and the whole thing thickens right up, no cooking involved. I've grown to love the texture, and now you can find little jars of it in my fridge all the time. I like it best with coconut milk, and I add shredded coconut and vanilla beans for more rich, decadent flavor.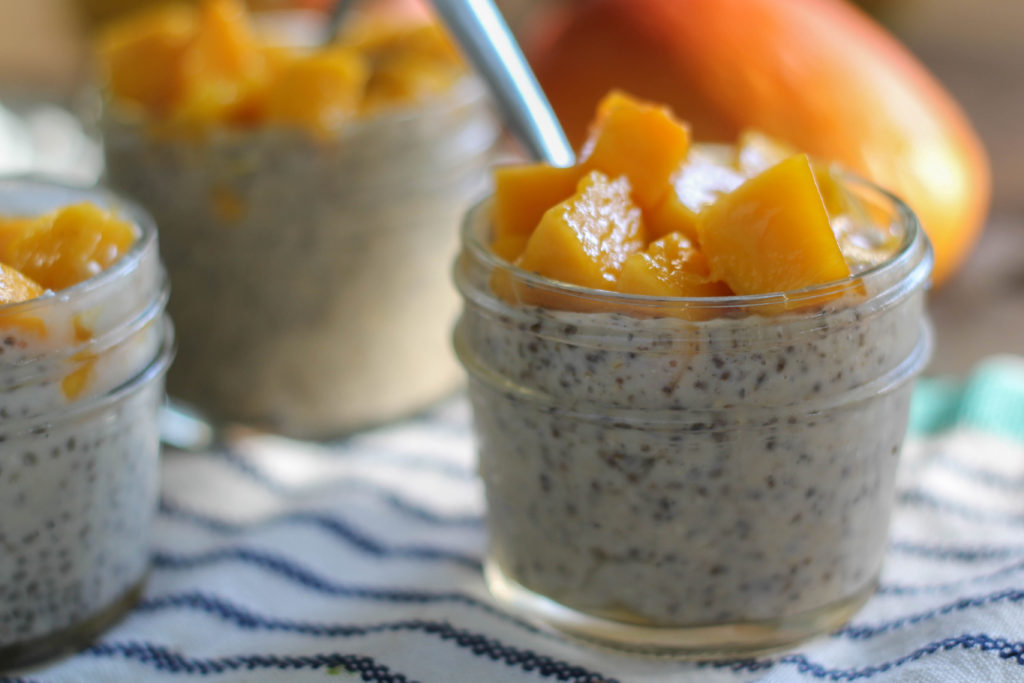 It's a creamy, cold dessert waiting in the fridge, ready to be topped with your favorite fruit.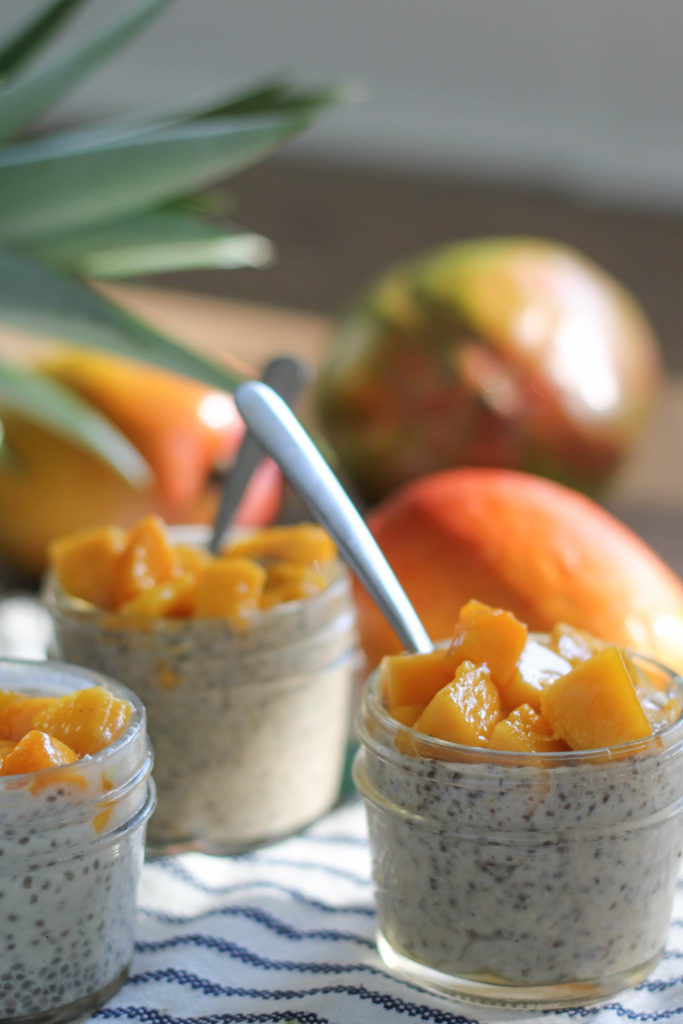 Which is mango, of course.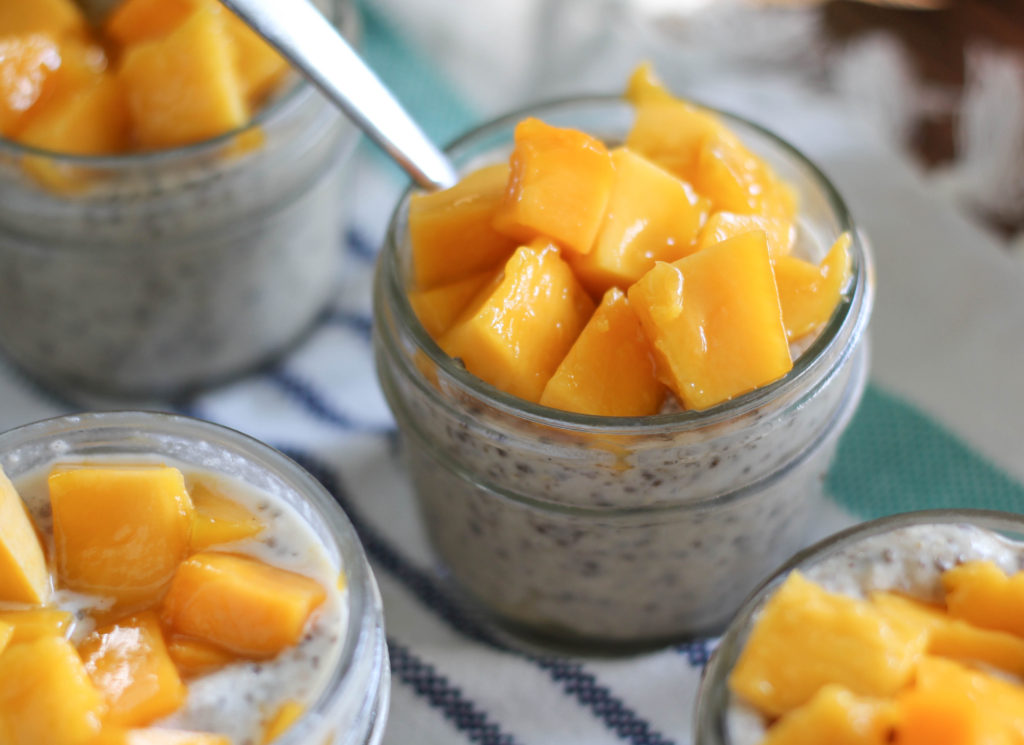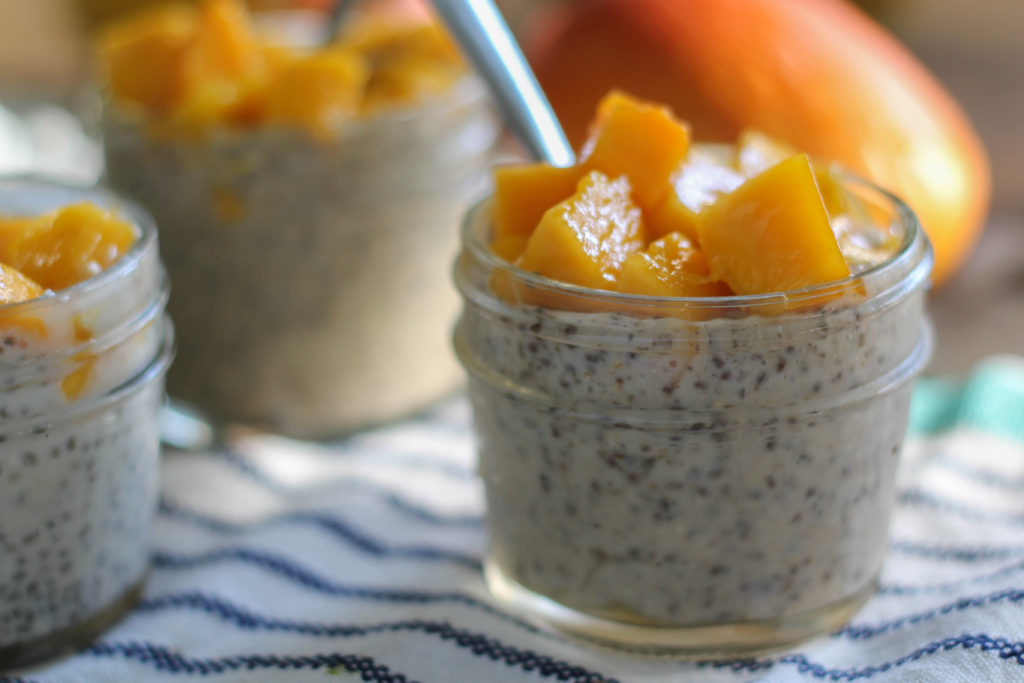 Mango Coconut Chia Pudding
2016-07-28 09:01:48
Ingredients
1 1/2 cups coconut milk
1/2 cup unsweetened shredded coconut
1/3 cup chia seeds
2 tablespoons coconut sugar
1 tablespoon honey
1 tablespoon vanilla bean paste*
a good pinch of sea salt
your favorite dessert-variety mango, diced
Instructions
Blend all the ingredients in a blender or whip them together by hand. Pour into individual dishes (6 half-cup jars work well). Refrigerate several hours or overnight. Serve topped with fresh fruit.
Notes
*vanilla bean paste is vanilla extract with ground vanilla beans. The seeds scraped from a whole vanilla bean are an awesome substitute, but you can also just use a couple teaspoons of regular old vanilla extract.
Suwannee Rose https://www.suwanneerose.com/