Yesterday was the first day of fall, but the signs of it are subtle around here.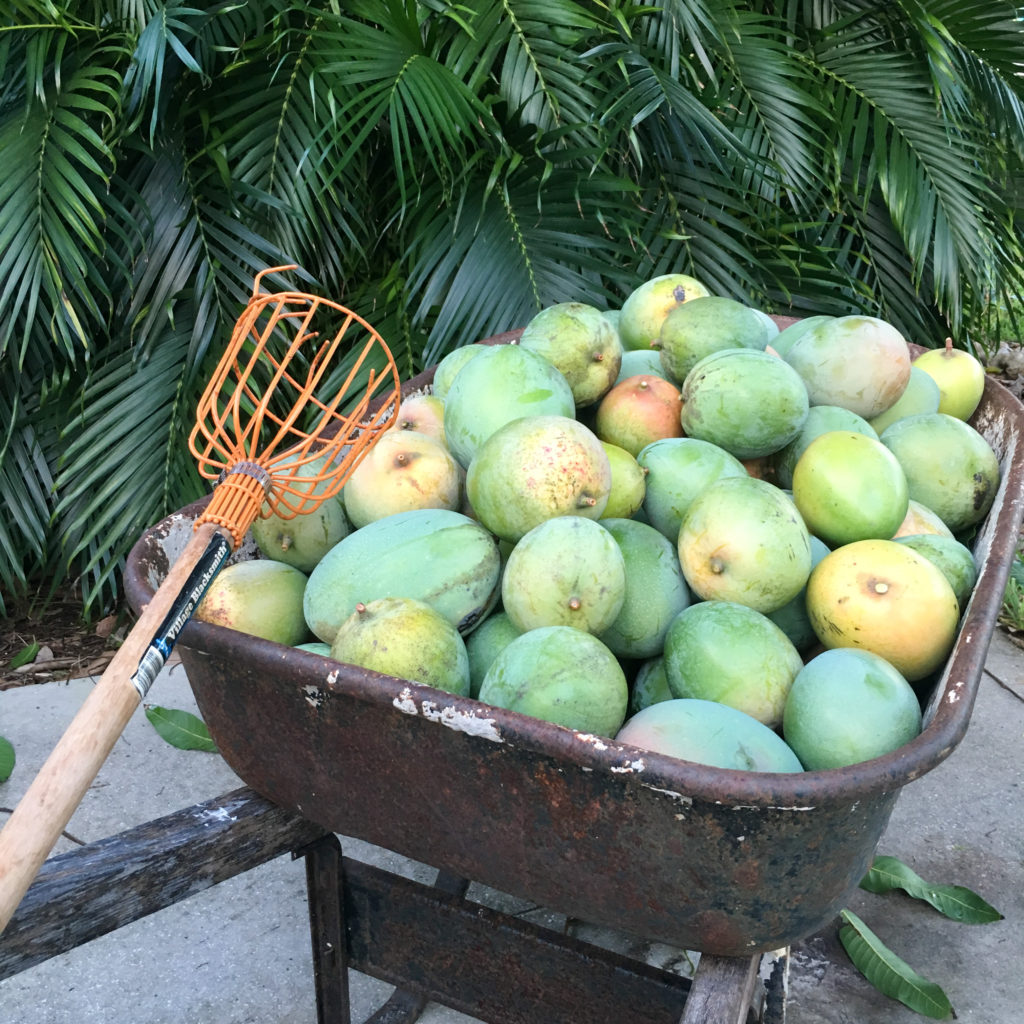 For me, the official end of summer is when we pick the last Keitts. They're a late-season variety of big, juicy mangos. This year we got a bumper crop. Hundreds of them.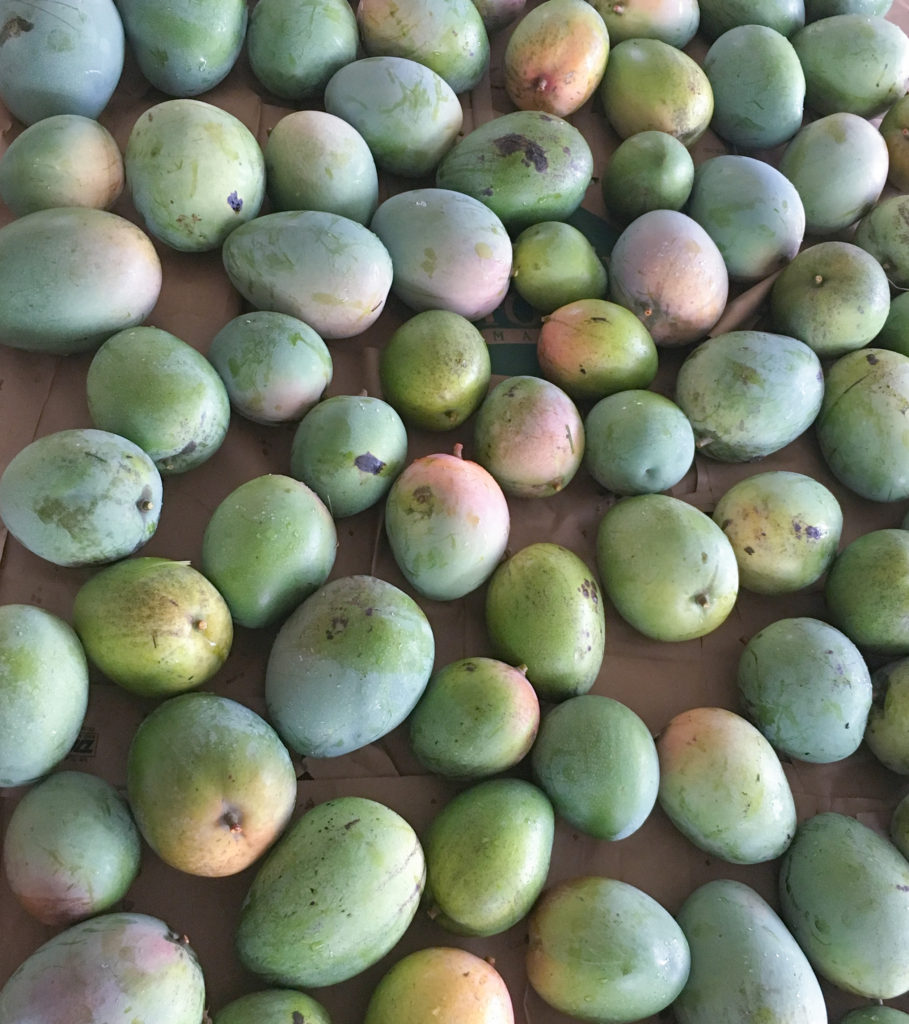 But after a long summer filled with so many varieties of mangos, everyone was mangoed-out by the time these babies ripened up.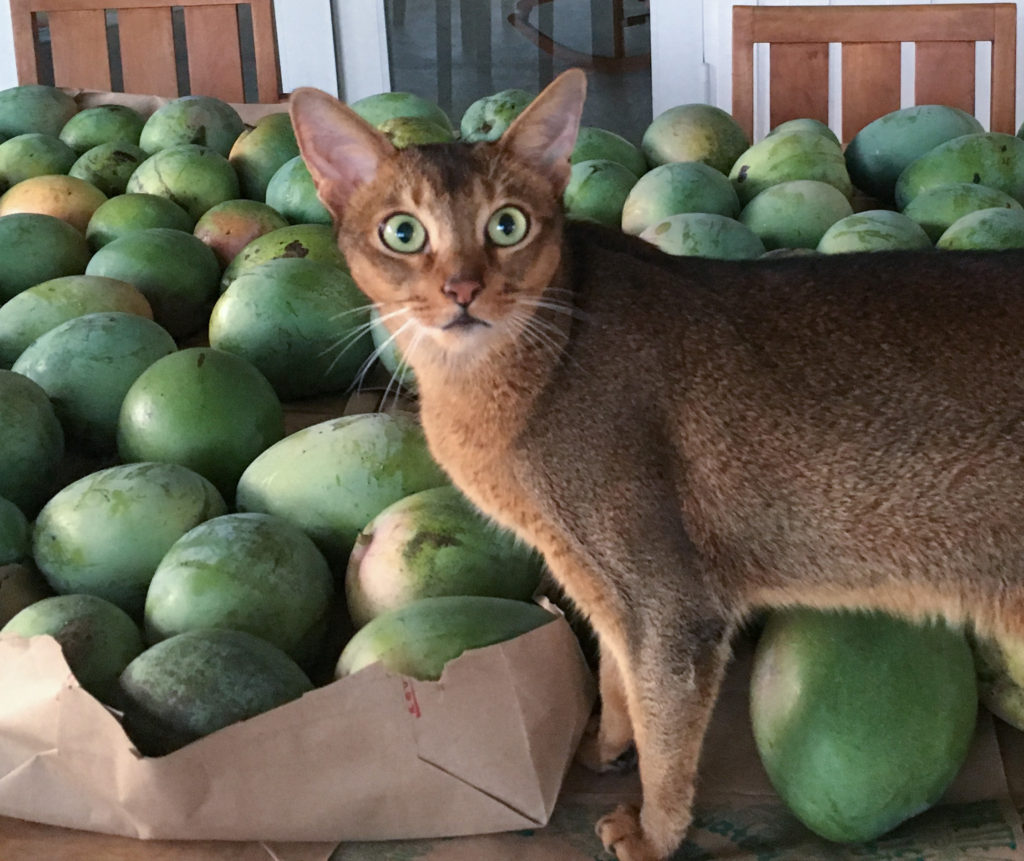 Fear not, no mango went to waste! We found homes for all of them. We even left them on porches and ran. Our freezer is stocked, and the crockpot ran 'round the clock making batch after batch of this mango butter.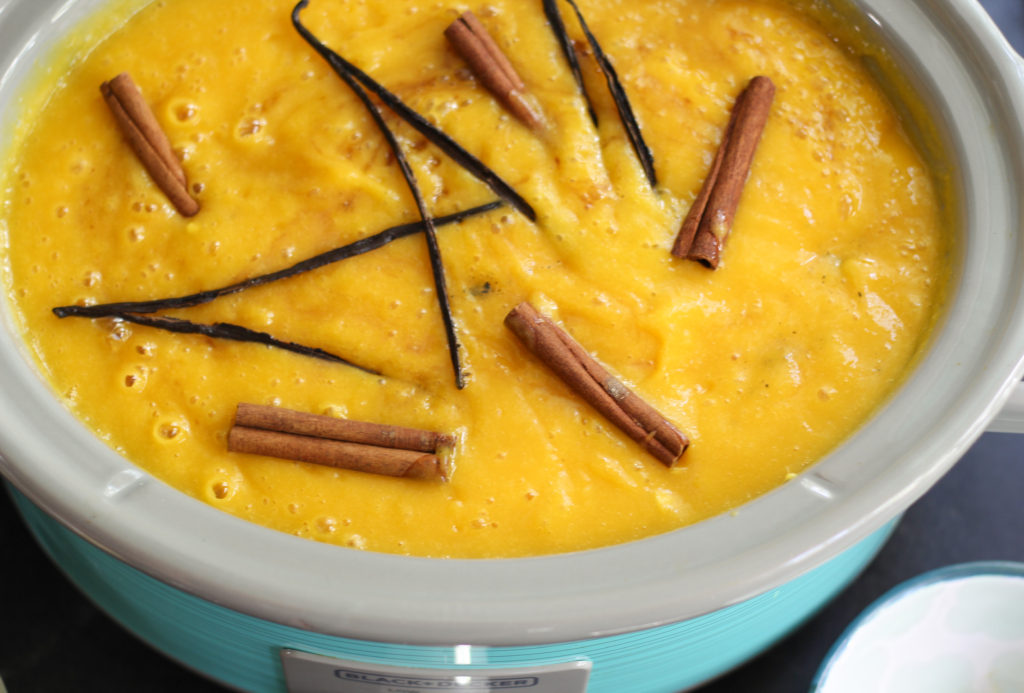 If you like apple butter, you'll love mango butter. Slowly simmer mango puree with fresh ginger, cinnamon sticks, vanilla beans, brown sugar, and lime juice. Prop up the lid with skewers or chopsticks to let out steam.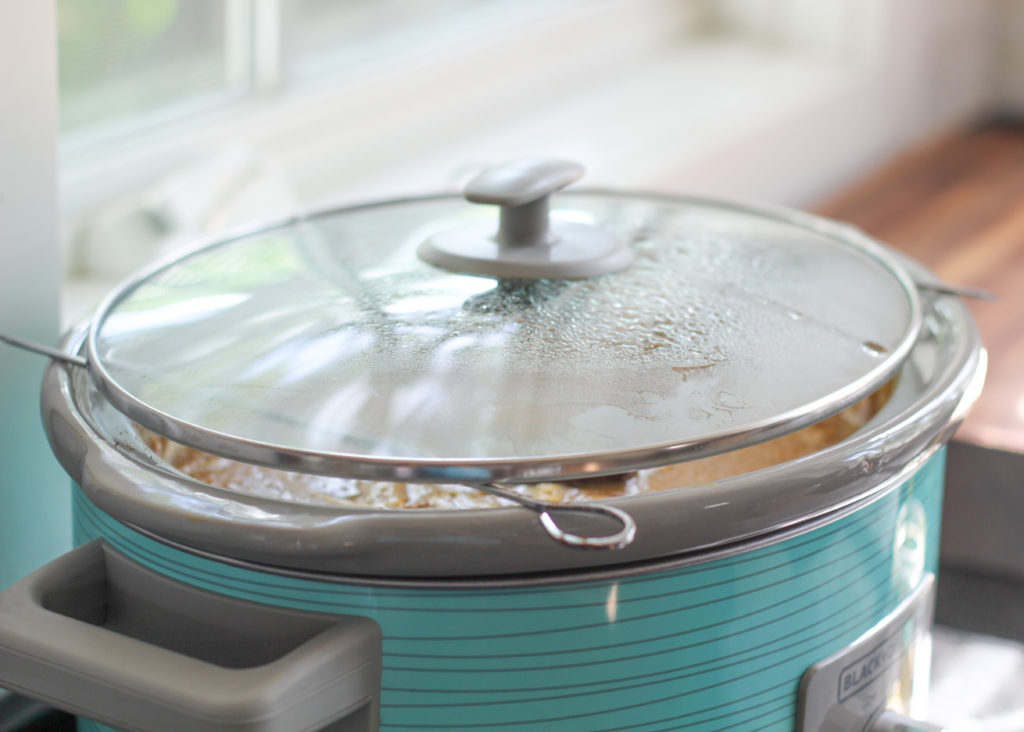 Hours later, your house smells like pie and you've got this thick, spicy, caramelized mango jam to dollop on biscuits or spread on toast.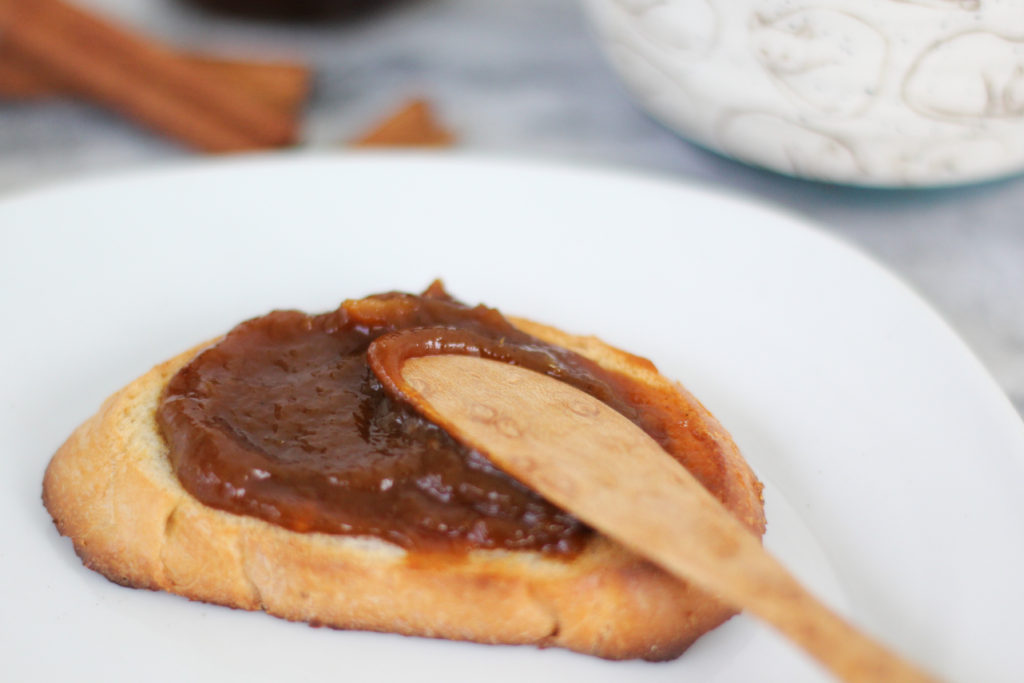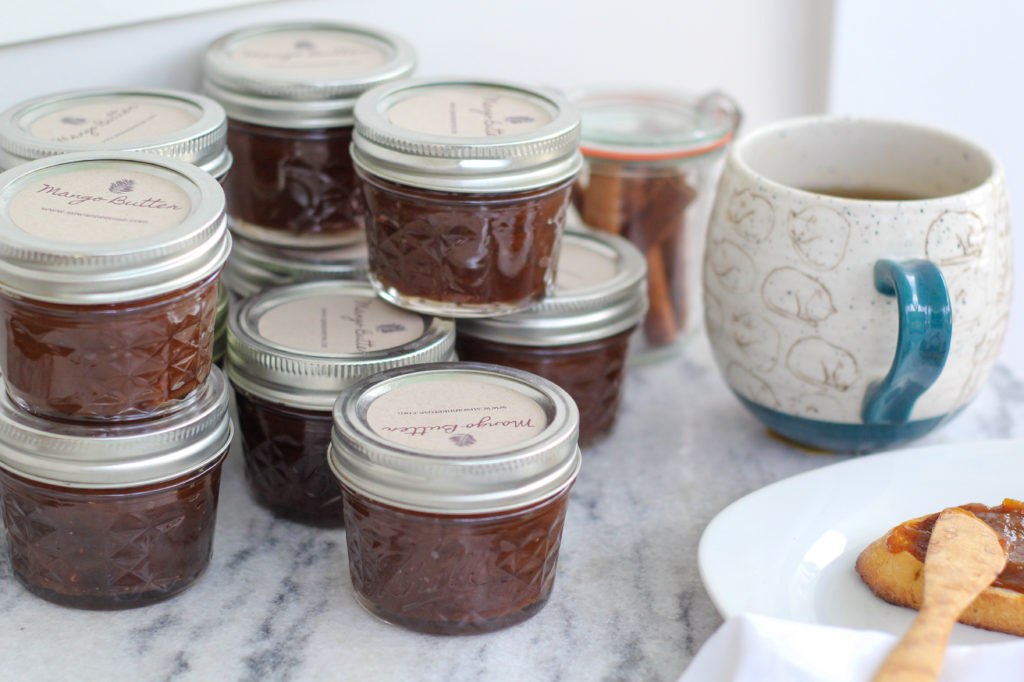 It's the perfect recipe to take us from summer to fall, Florida-style.
Mango Butter
2016-09-23 11:23:45
Ingredients
4 cups mango puree
3/4-1 cup brown sugar or coconut sugar
2 teaspoons fresh minced ginger
1 cinnamon stick
1 vanilla bean, split lengthwise, seeds scraped (add the seeds and pods to the pot)
juice of 1 lime
1/2 teaspoon salt
Instructions
Stir all the ingredients together in a crockpot on the 'low' setting. Prop up the lid with skewers or chopsticks so the condensation can evaporate. Check it every hour or so, stirring often. It will start to brown around the edges. That's good! Stir that right in. It's ready when it reduces down to half the volume or more (the longer you let it go, the thicker it will get). If you make one batch, it will take between 8-10 hours. A quadruple batch can take 12-18 hours.
Once it's done, transfer it to jars. Can it if you like according to your preferred method.
Notes
Double, triple, or quadruple as needed.
Suwannee Rose https://www.suwanneerose.com/