I love wandering around Key West, peeking past picket fences. Old conch houses surrounded by lush gardens of palms, flowers and crotons are so enchanting.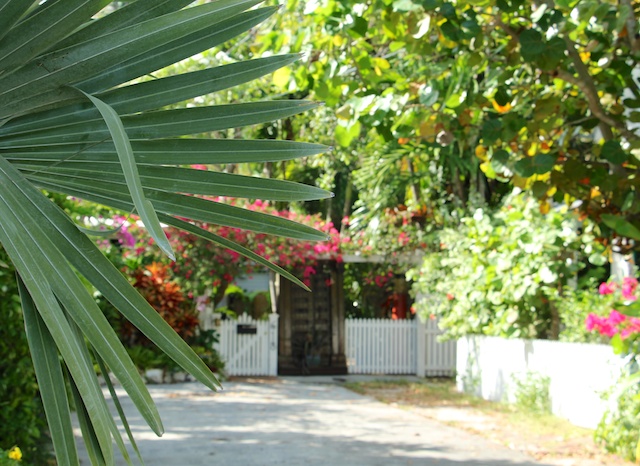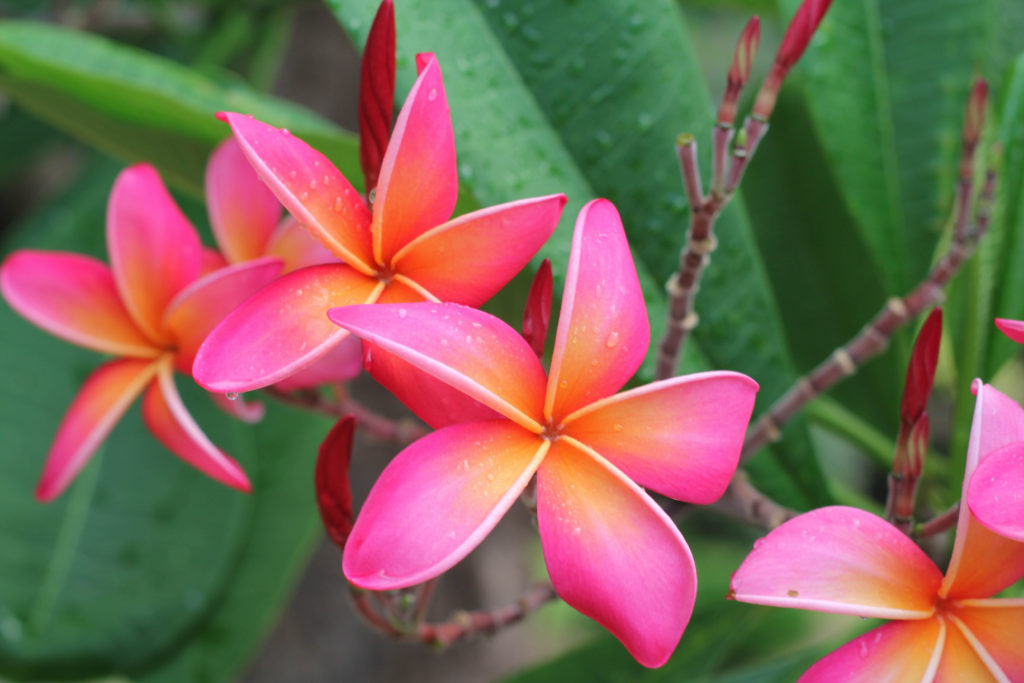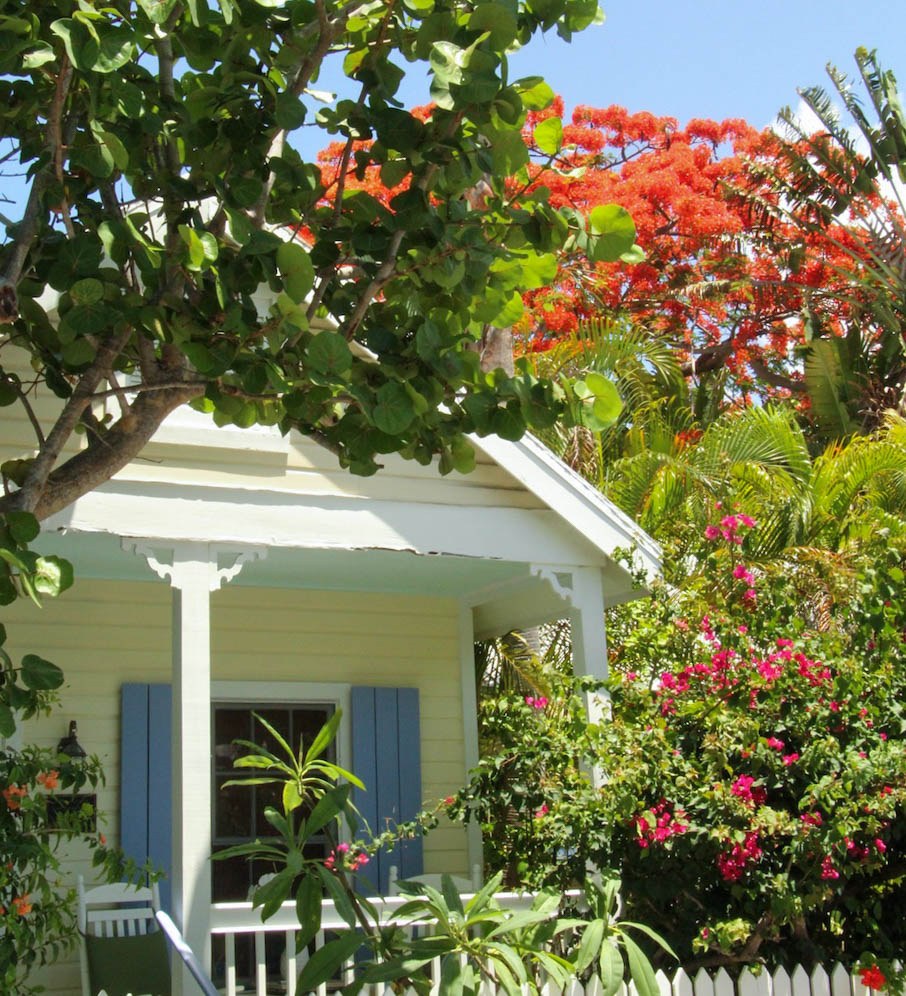 When the sun gets hot and I've dodged too many chickens and mopeds, it's time for Flamingo Crossing.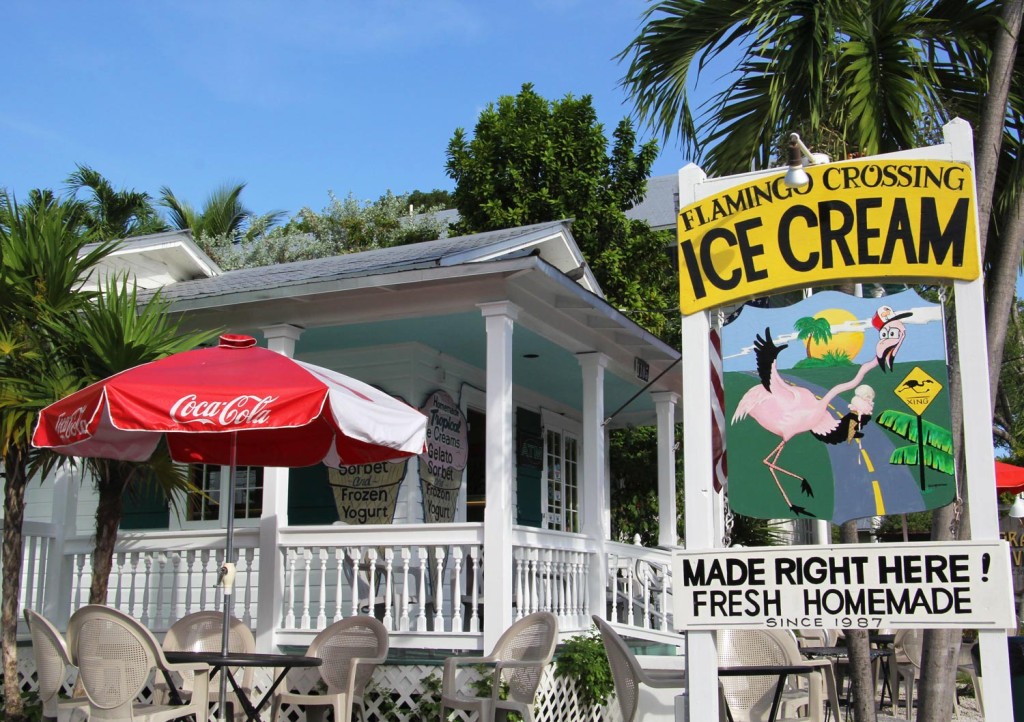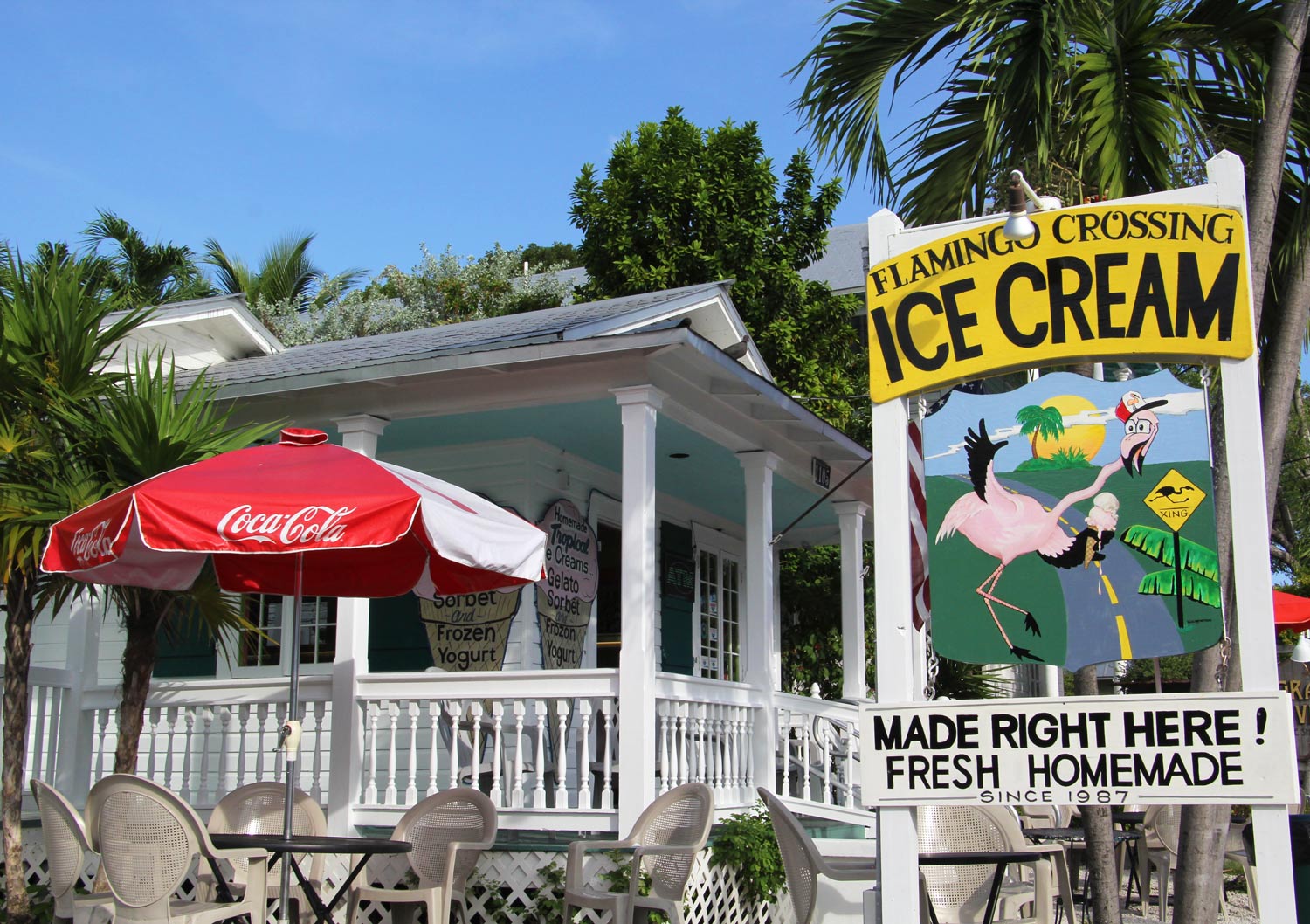 This is the only place I've ever seen my mom eat an ice cream cone in my life. It's a testament to how good this stuff is. It's all homemade, and they use local fruit like mamey, guava, and passion fruit. It used to take me forever to pick a flavor, but I found the holy grail: one scoop of key lime and one scoop of mango. Heaven in a waffle cone.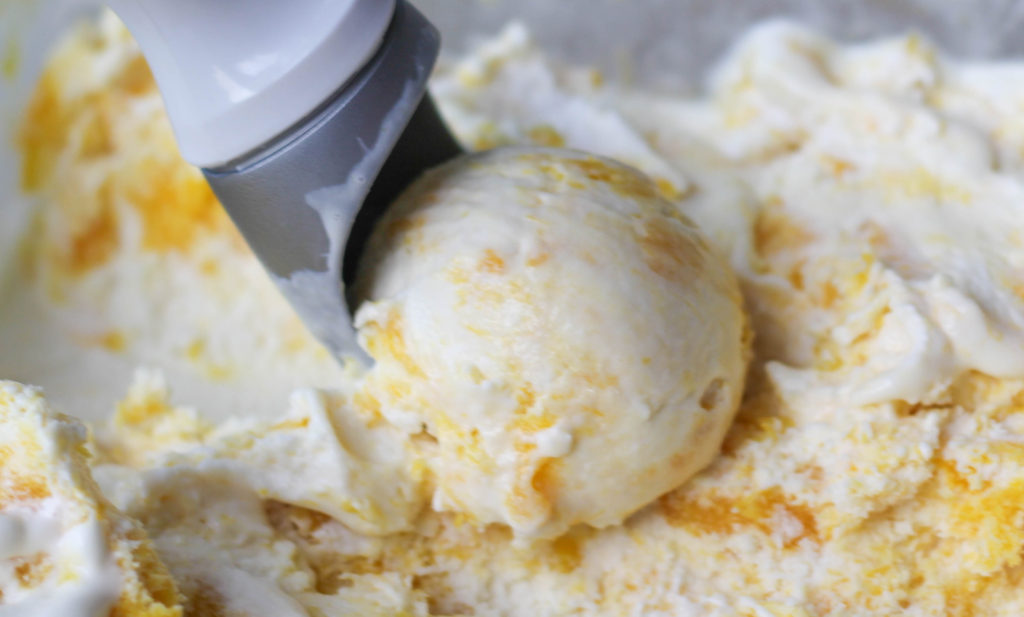 This mango key lime ripple is the closest thing to Flamingo Crossing at home. It's the best flavors swirled together, so I only have to make one batch.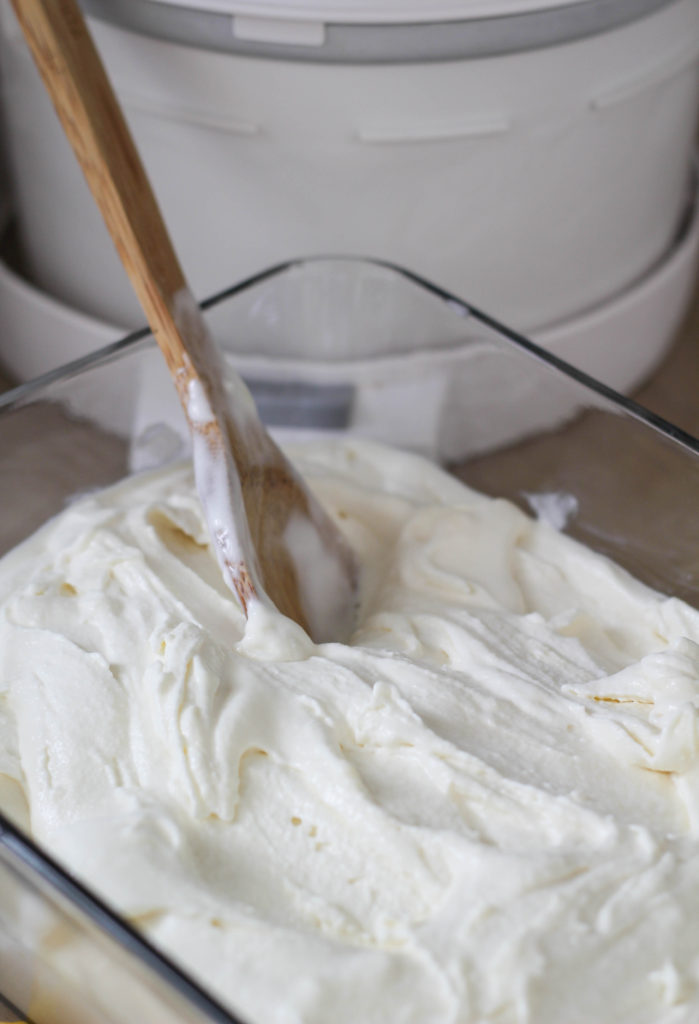 The key lime ice cream is tart and tangy, like the filling of a key lime pie. It's made with Greek yogurt (so it's technically froyo) and sweetened with honey. These two ingredients enhance the key lime flavor, and they also make it creamy and scoopable.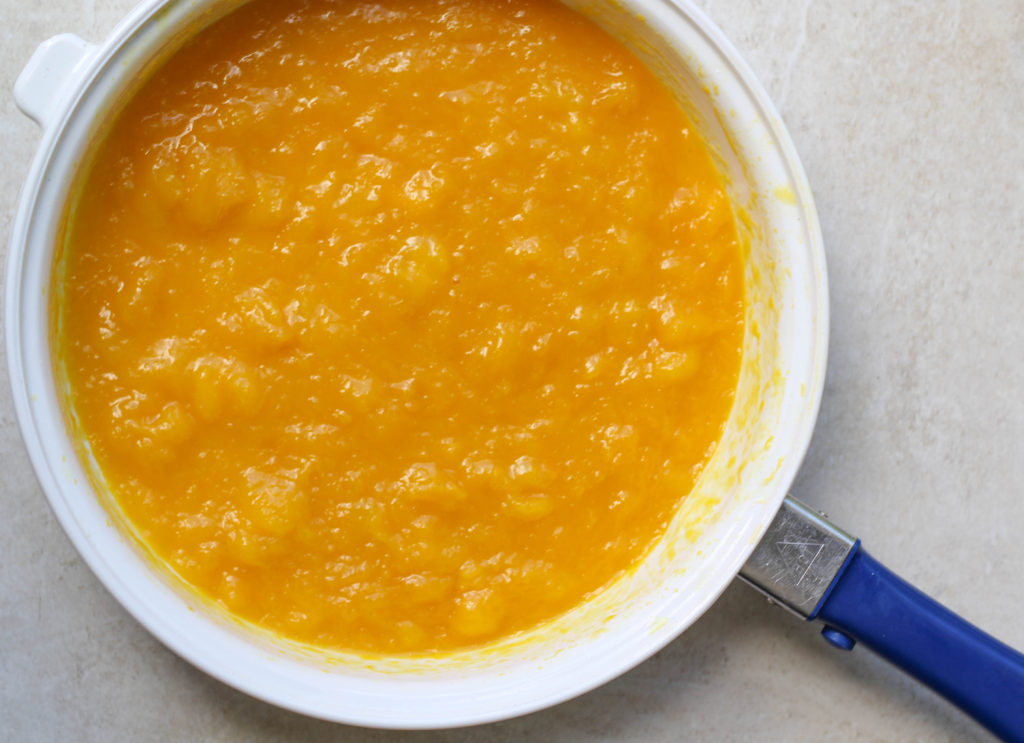 Next up is a simple mango compote. Juicy mangos have a high water content, which leads to hard frozen chunks in ice cream. Reducing the liquid is key. Once the mangos cook down, swirl them through the key lime froyo. You'll get the ripple effect in every scoop and every lick.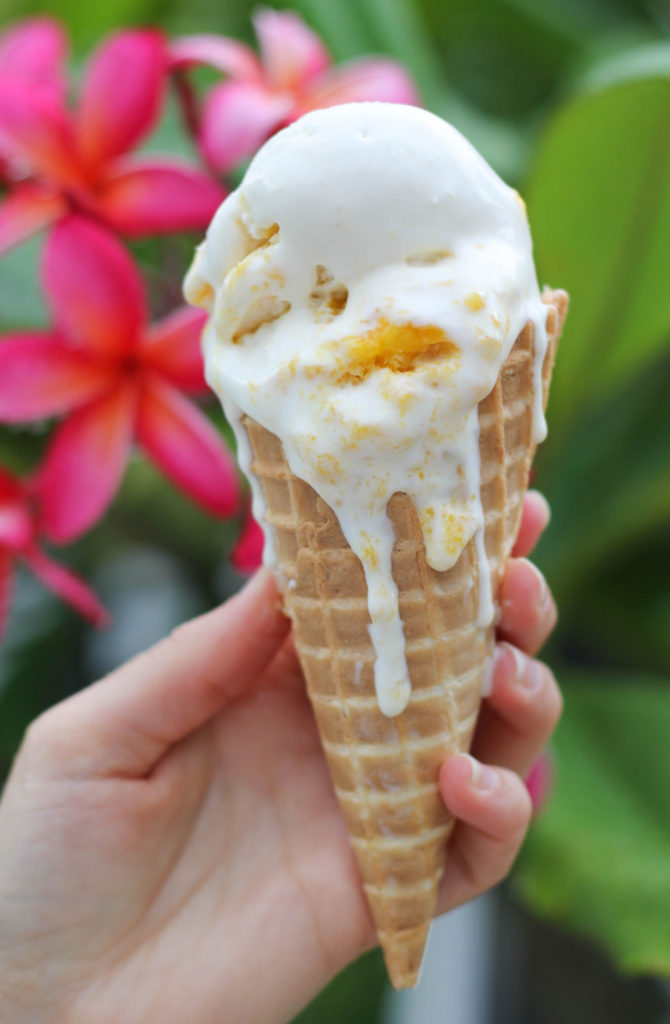 A little taste of Key West in your own backyard.
Mango Key Lime Ripple
2016-09-14 14:02:06
Mango Compote
2 tablespoons butter
2 cups diced mango
pinch of salt
3 tablespoons sugar
2 teaspoons lime juice
1 tablespoon rum or vanilla
Key Lime Froyo
1/2 cup key lime juice
3 tablespoons sugar
1 1/2 cups whole milk plus 2 tablespoons
2 tablespoons cornstarch
4 tablespoons cream cheese (room temperature)
1/2 cup heavy cream
1/2 cup honey
1/2 cup sugar
1 1/2 cups Greek yogurt
Make the Mango Compote
Melt the butter in a pan over medium-low. Add the mango and a pinch of salt. Simmer and stir. Once the mango starts to break down, sprinkle the sugar over it. Add the lime juice and rum or vanilla. Keep stirring until it's fairly smooth. Transfer it to a bowl and chill it in the fridge.
Make the Key Lime Froyo
Combine the key lime juice and sugar in a small sauce pan over medium-high. Whisk just until the sugar has dissolved and set the mixture aside to cool.
Mix two tablespoons of the milk with the cornstarch in a small bowl to form a slurry, stirring until no lumps remain.
In a large bowl, whip up the cream cheese with a fork until it's light and smooth. Set a side.
Add 1 1/2 cups milk, plus the heavy cream, sugar, and honey to a large saucepan. Whisk the mixture over medium-high. Bring it to a low boil and keep it there for 3 minutes. Slowly stir in the cornstarch slurry. Allow the mixture to return to a boil for about a minute while you stir it.
Slowly stir this mixture into the bowl with the cream cheese. Add the Greek yogurt and the key lime juice/ sugar.
Transfer this to the fridge to chill overnight, or do the quick chill.*
Once chilled, churn the froyo according to your ice cream maker's instructions.
After it churns, spread it in a baking pan. Dollop the mango compote on top and swirl it through with a spatula.
Pop it in the freezer for a couple hours to firm up.
Scoop and serve.
Notes
*For the quick chill method: add the mixture to a large ziplock bag and submerge it in ice water for 45 minutes, replacing ice as needed.
Suwannee Rose https://www.suwanneerose.com/