Here's the best of September, in photos and links.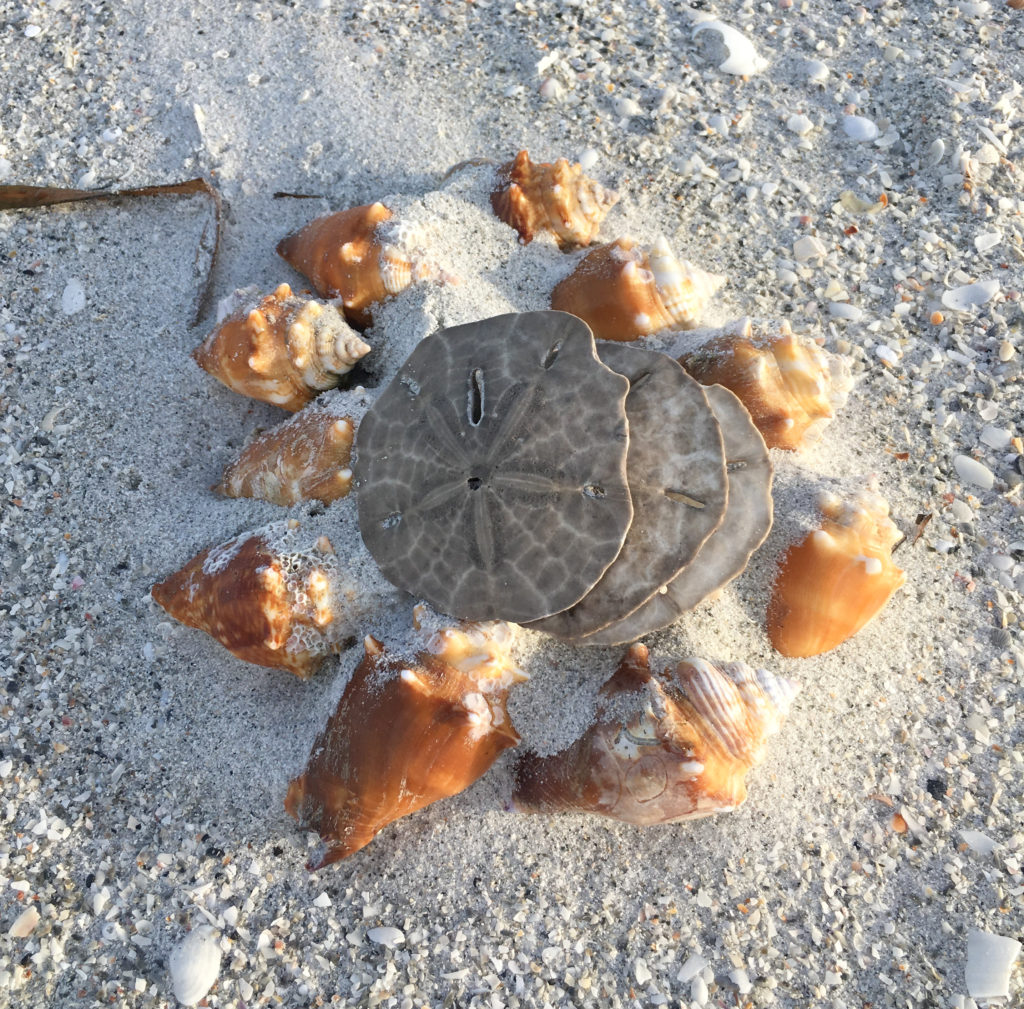 You would think someone artfully arranged these photos of shells on the beach, but I can assure you it was all Mother Nature. I was there before sunrise, and the only footprints on the sand were mine. Unless my brother is right, and they're Blair Witch cairns.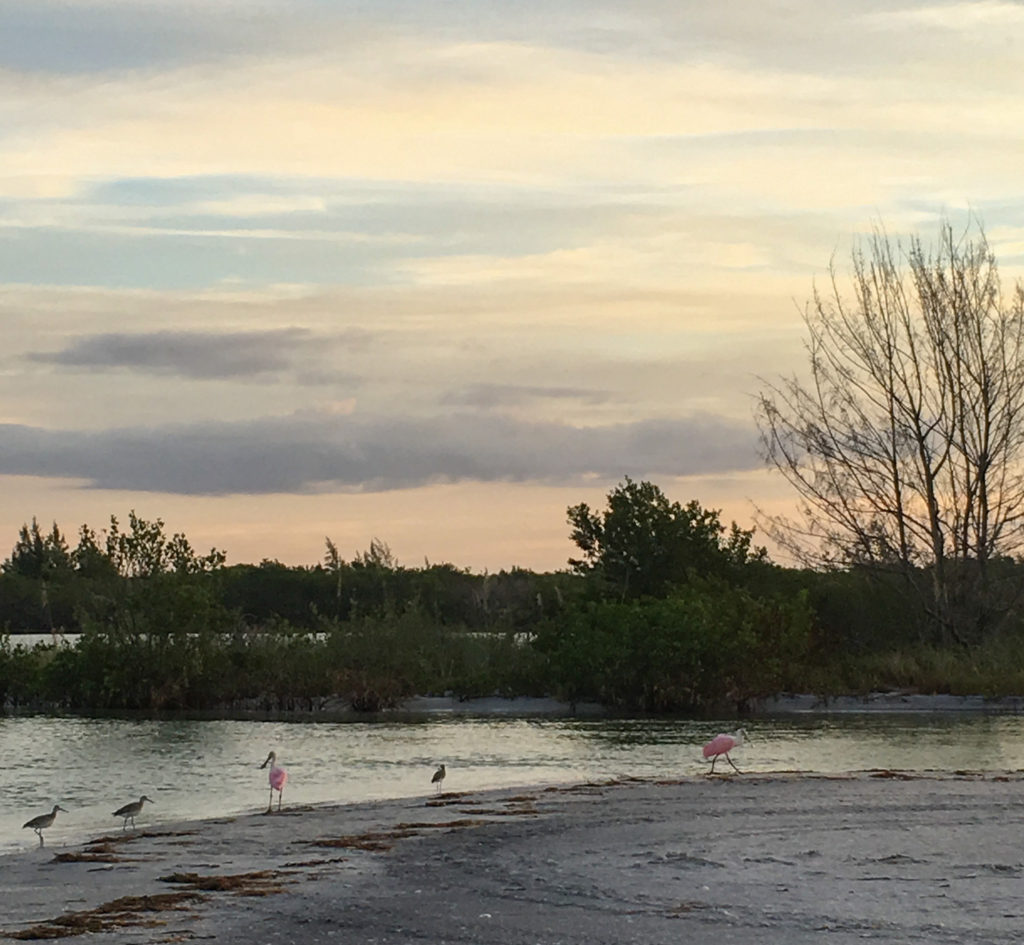 I followed these roseate spoonbills all morning with my phone, trying to get close enough for a decent photo. This is all I have to show for it. As soon as the sun reflects on those pink feathers they fly off.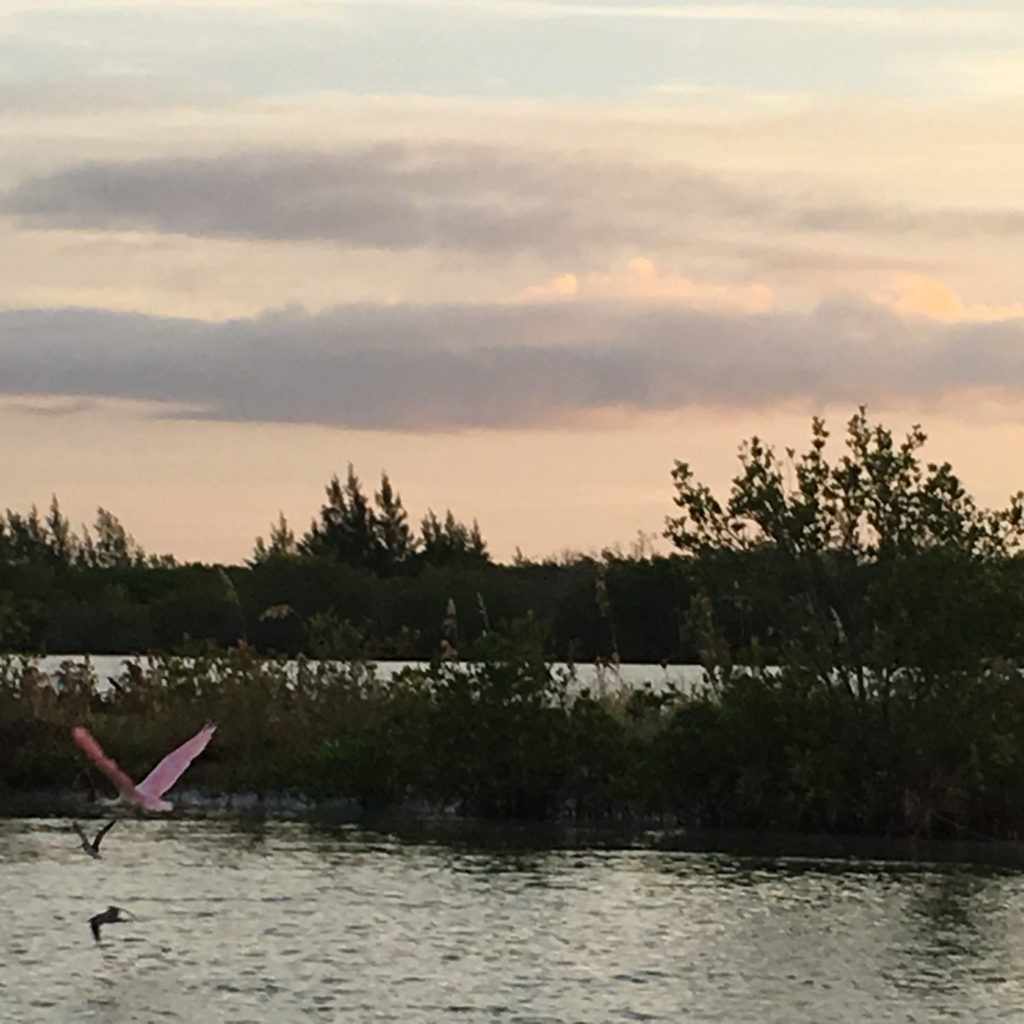 Fishing was slow, but I brought along Hiaasen's latest book Razor Girl. In classic form, the most bizarre parts of his story were pulled straight from the headlines: Bum Farto, giant rats, sand theft, and who could forget the woman who crashed her car when she was shaving while driving?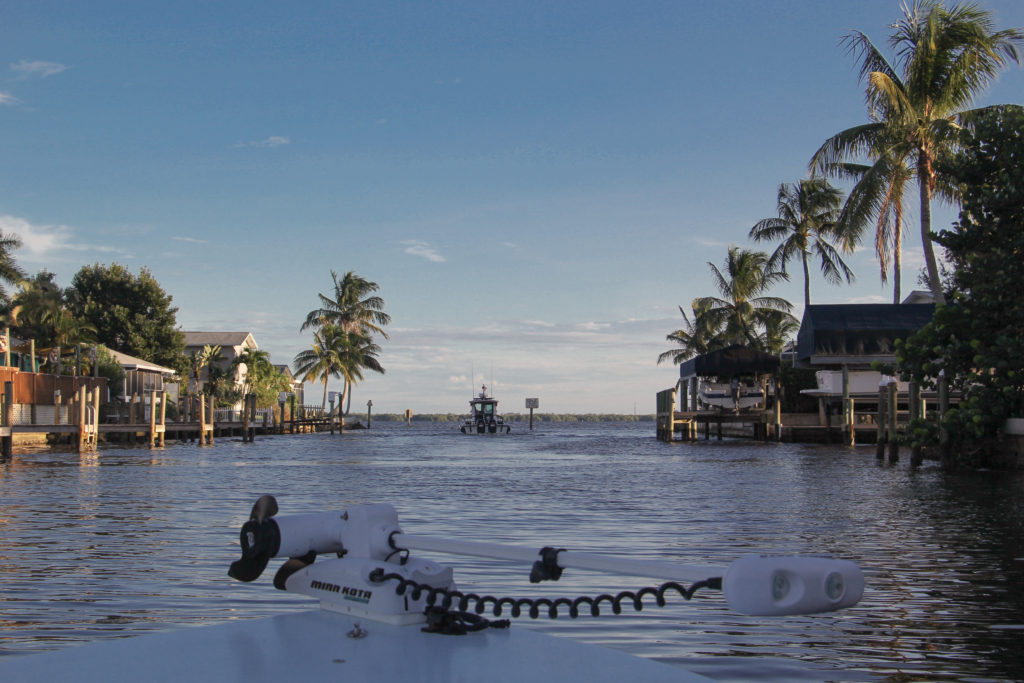 And a few stories from around the Web:
What makes fish "sushi grade" and how can we make the most of whole fish? (Hint: Make this fish broth!)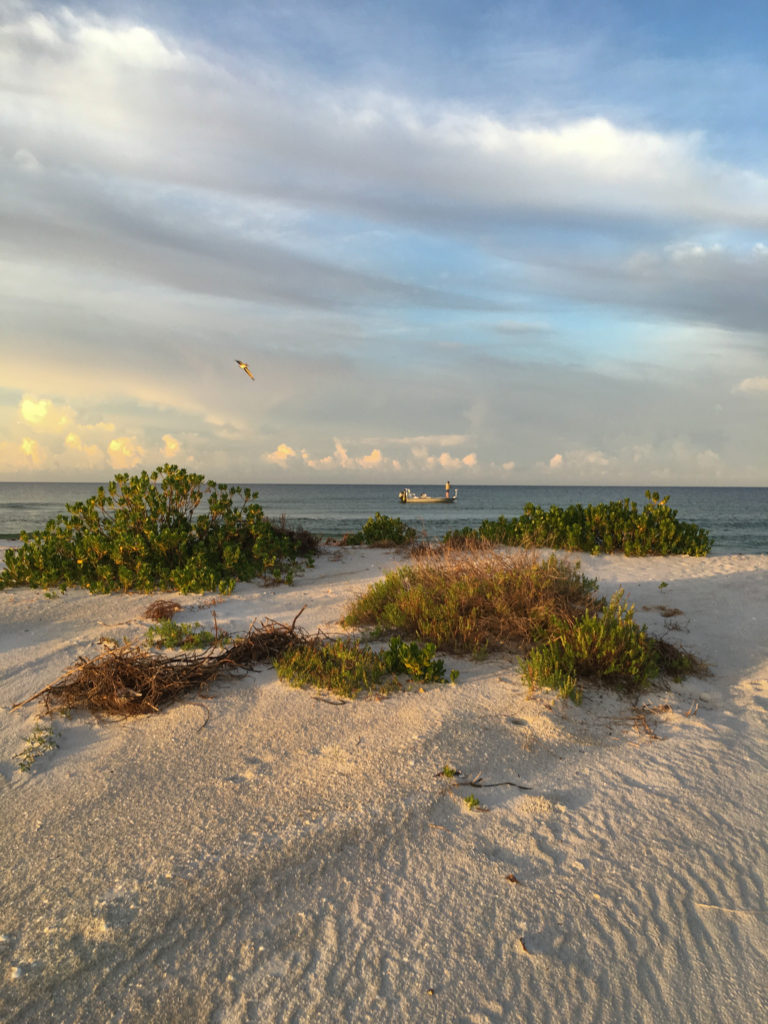 Burmese pythons are reproducing in the Keys. They can grow up to 26 feet long. As if we didn't have enough to fear between hurricanes and mosquitos and tourist season.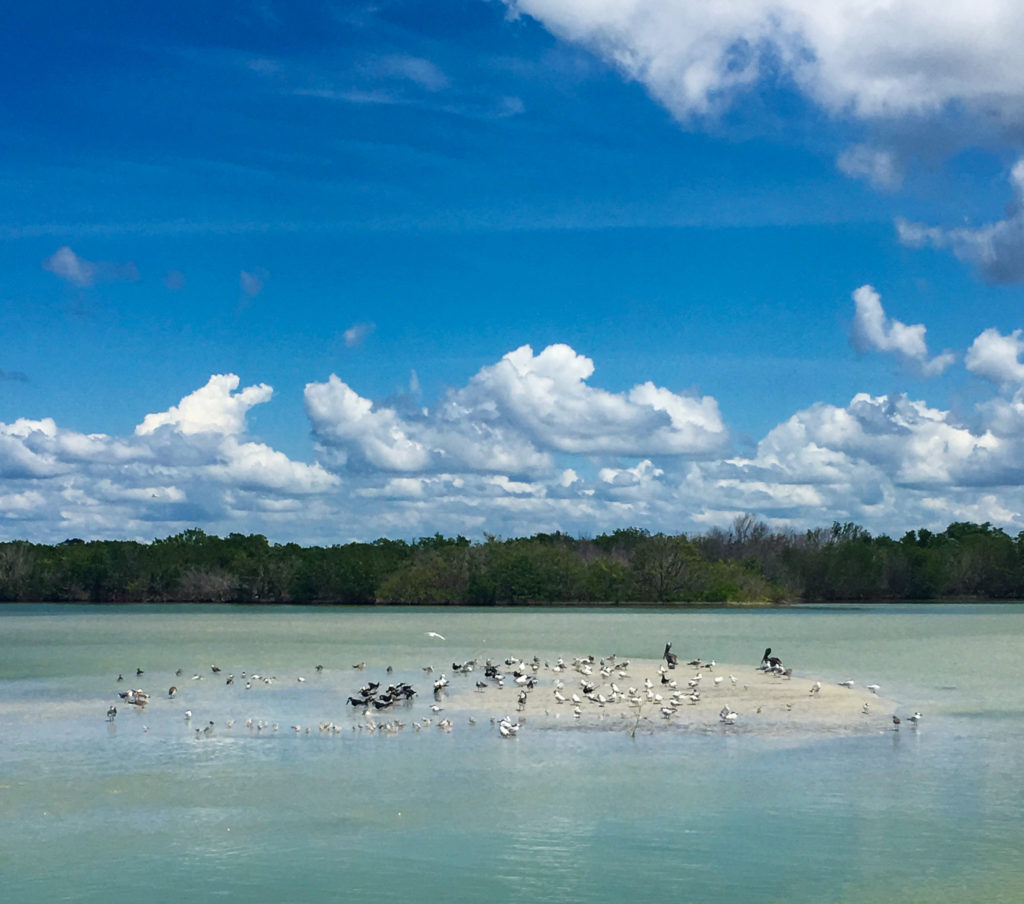 The idea of a World of Beer coming to the Seminole Heights neighborhood of Tampa had local residents slamming down their mason jars of homebrew in protest.
Directions on how to clean and care for your cast-iron skillet. What, you don't have a possum brush???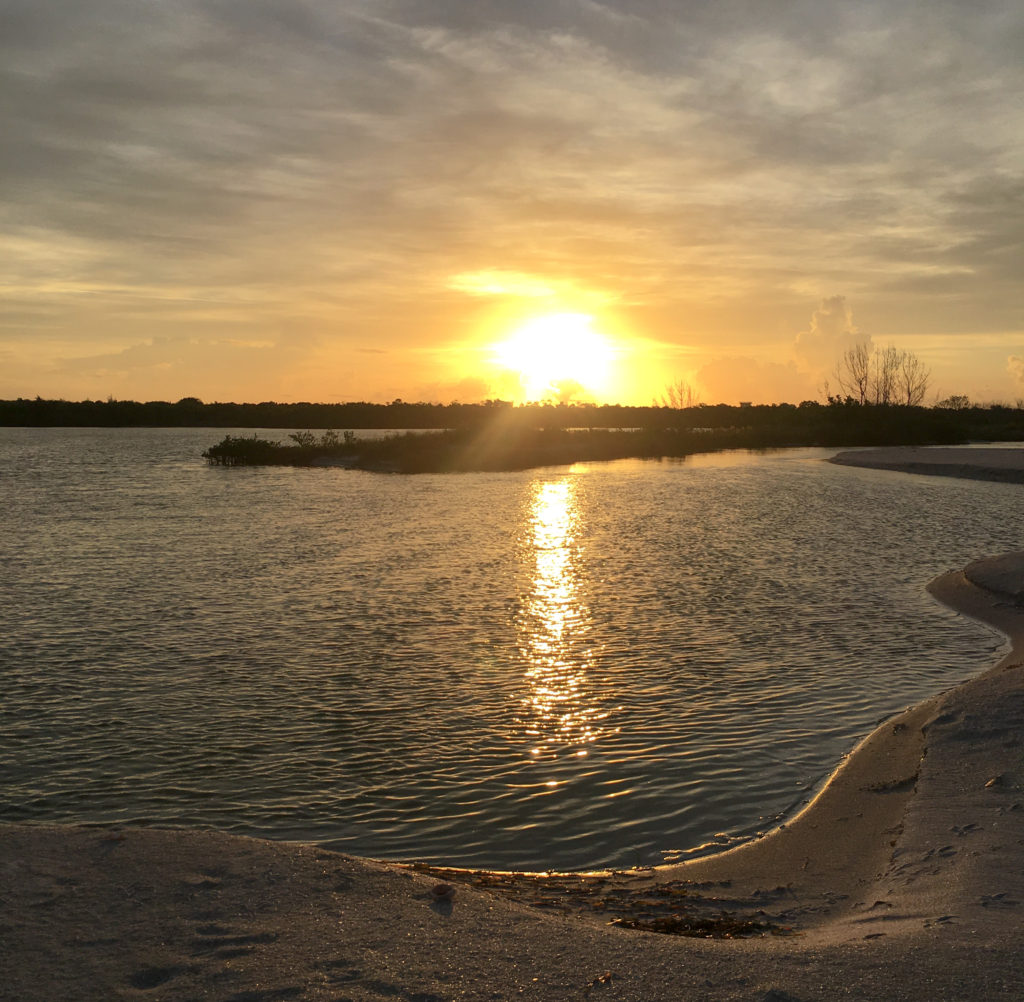 Bede-bede-bede… That's all, folks!
In Bloom is a monthly roundup of Florida news and other things I've stumbled upon around the Web, along with photos I've taken. Have something you'd like to share? Email me: suwanneerose@gmail.com