My garden is planted, but I've still got a ways to go before I can harvest any veggies. This in-between stage is my favorite time to hit local farmer's markets.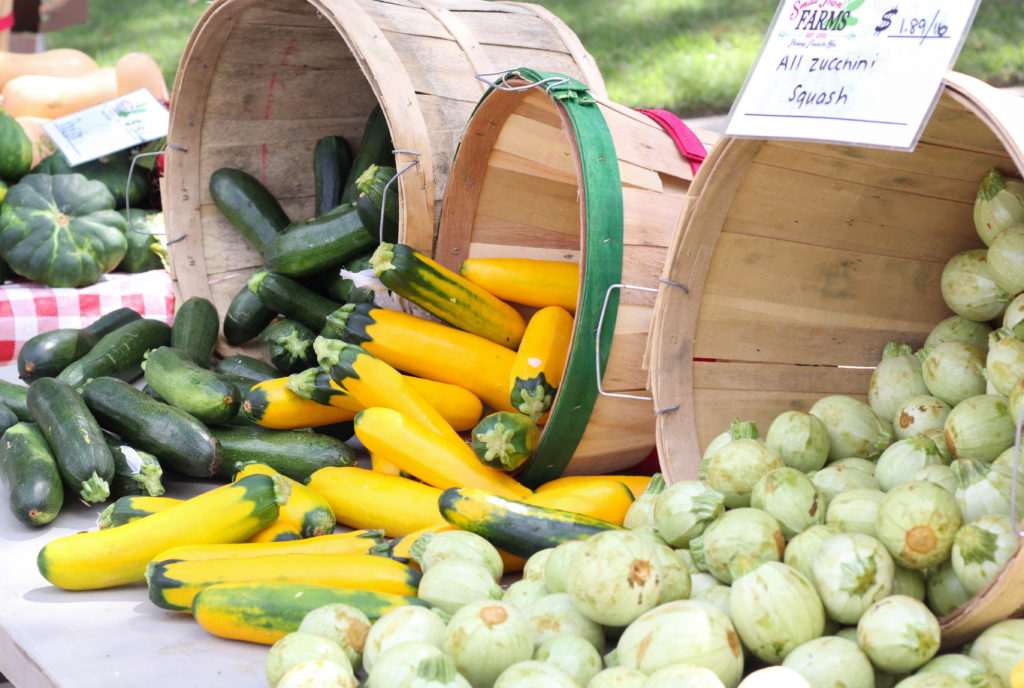 The Hyde Park Village market is small and easy to navigate, so it's perfect for a quick trip. If I've got more time, I head to the Saturday Morning Market in St. Pete, which has 130 vendors. Here's a directory of farmer's markets in Florida to find one near you.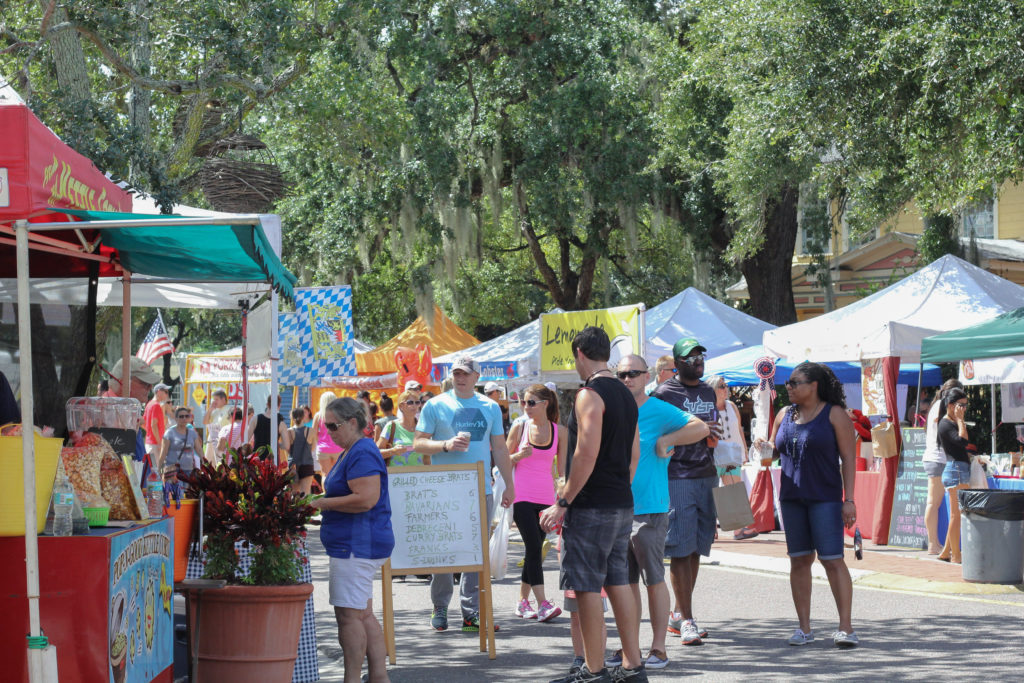 I was so excited about this Red Burgundy okra grown by Aloe Organics. They were picked at the perfect time.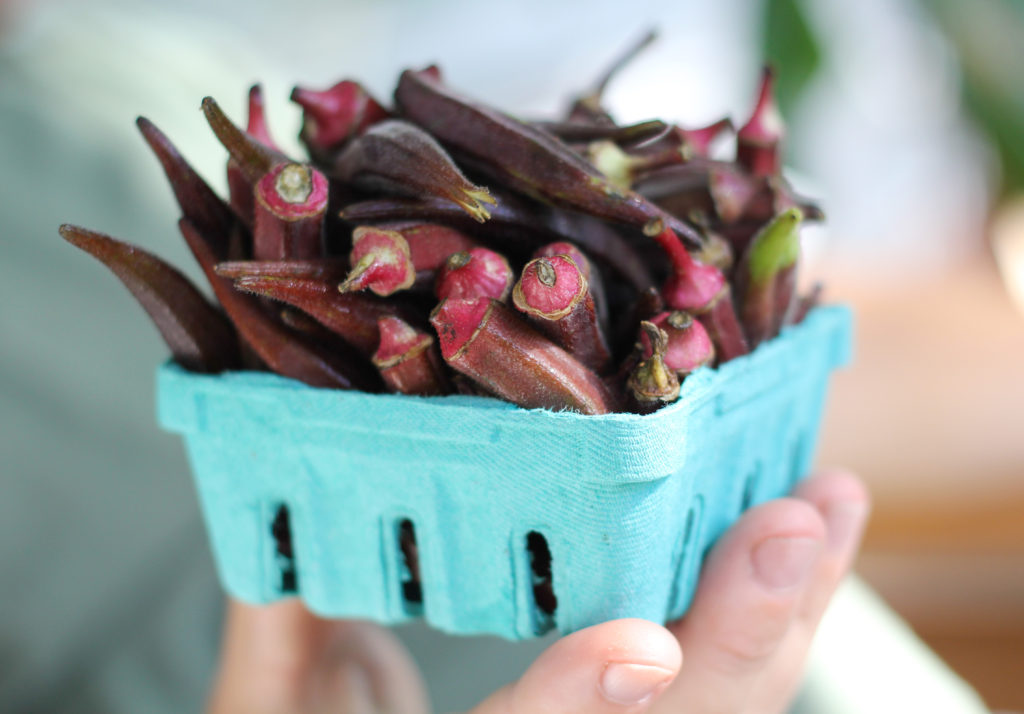 Once okra gets big it's tough and fibrous, but small ones like this are always tender. I couldn't wait to cook them. I could tell by the look on Toby's face he did not share my enthusiasm. I'm not sure how many times I'll have to make delicious non-slimy okra to make him a believer, but I'm not backing down. Okra is awesome.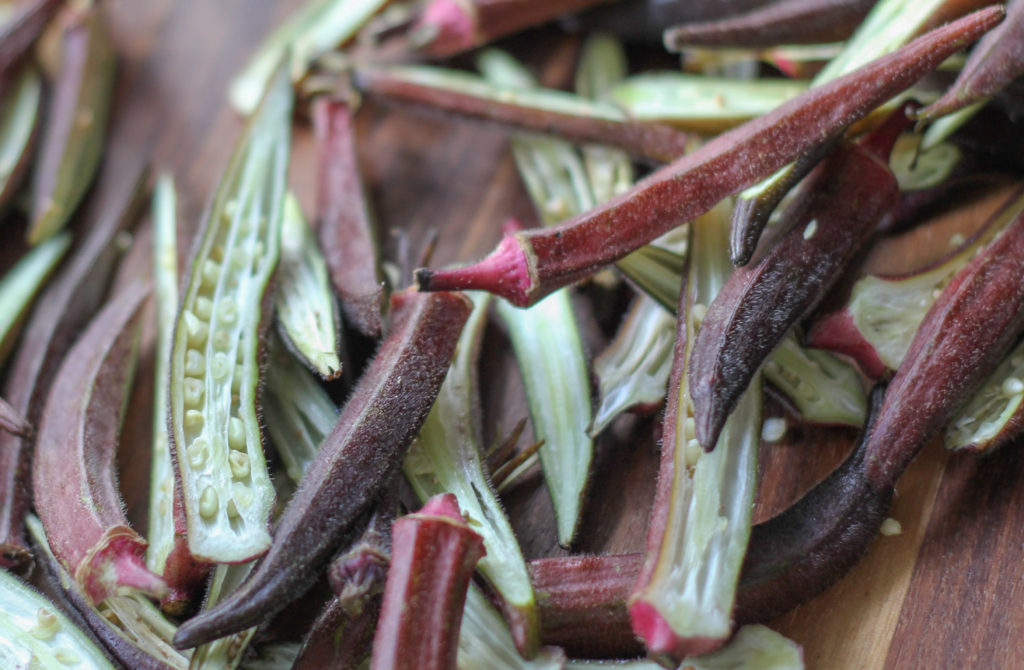 That night I made the most convincing okra yet. To drive my point home, I pulled out the South's culinary secret weapon: bacon fat. I sliced the pods lengthwise and tossed them on a hot baking stone with a spoonful of that magic stuff and roasted them until they were nice and crispy.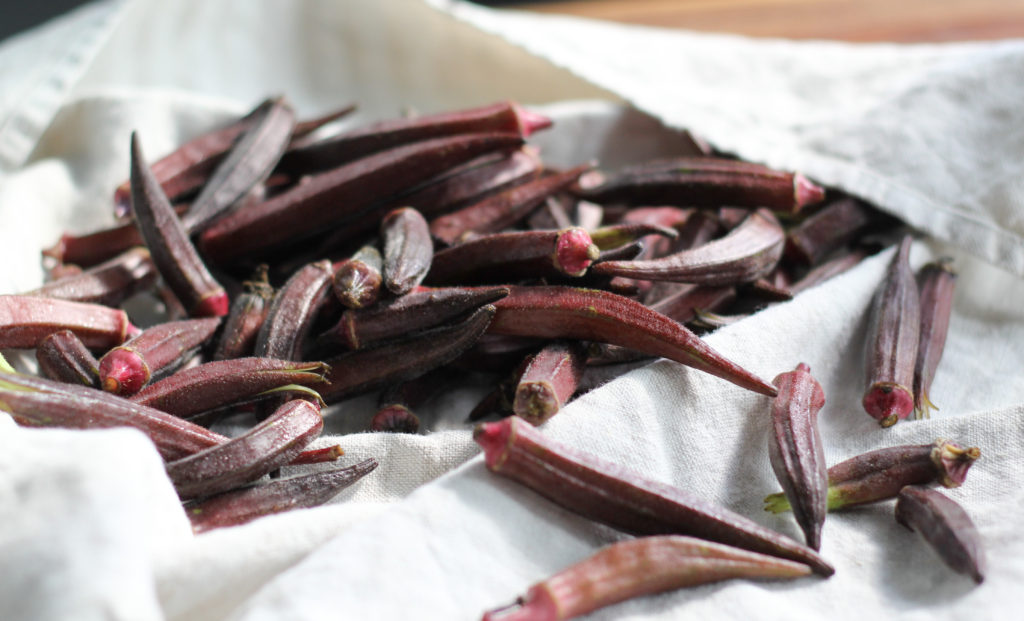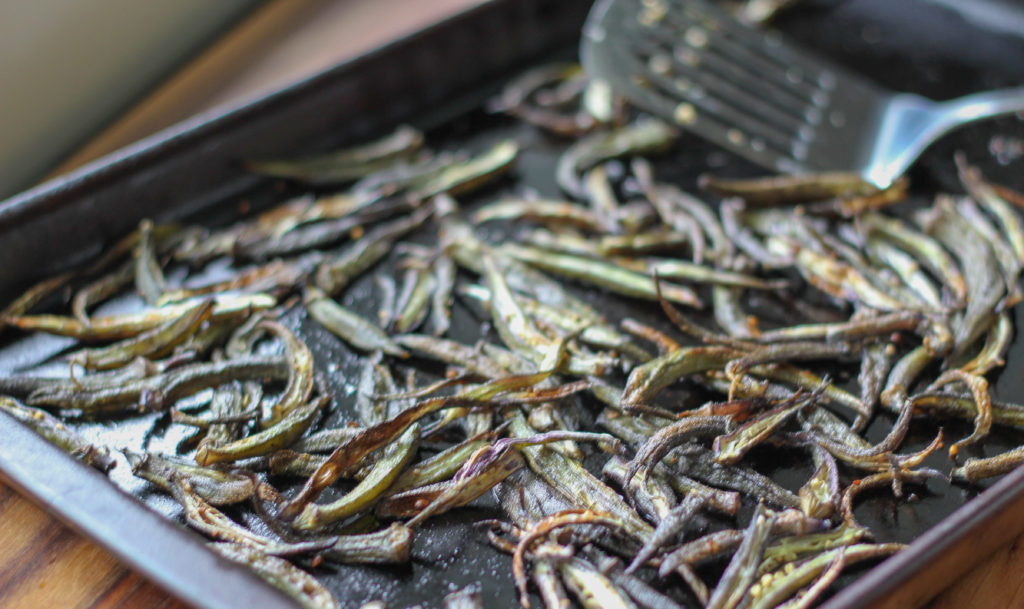 Then I piled them up like shoestring fries and served them with a couple dips.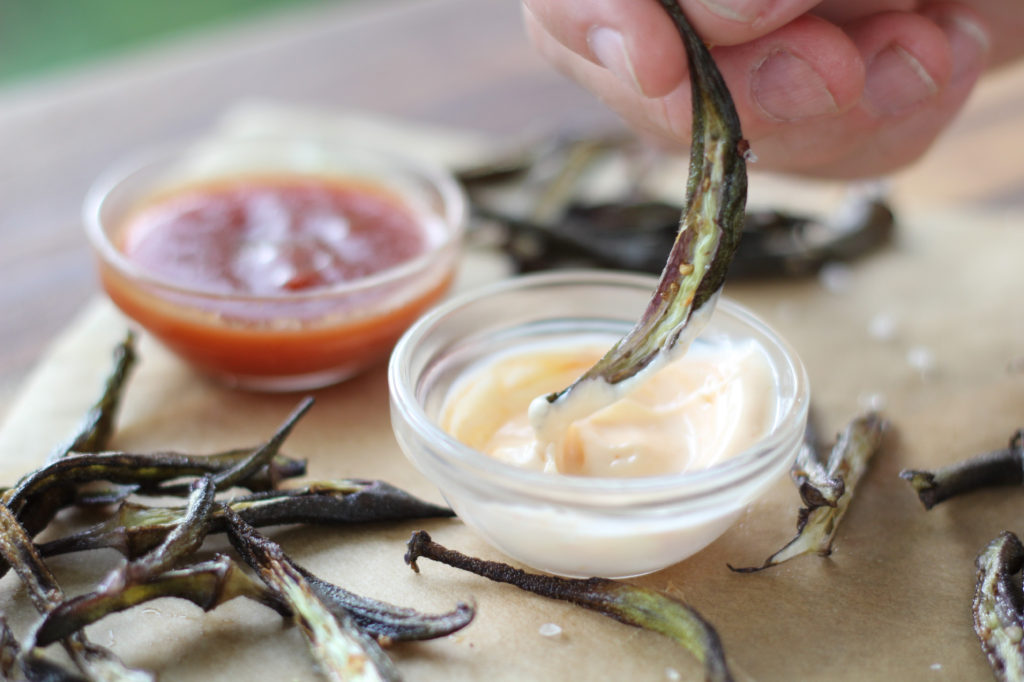 My plan backfired. He devoured them and didn't save many for me.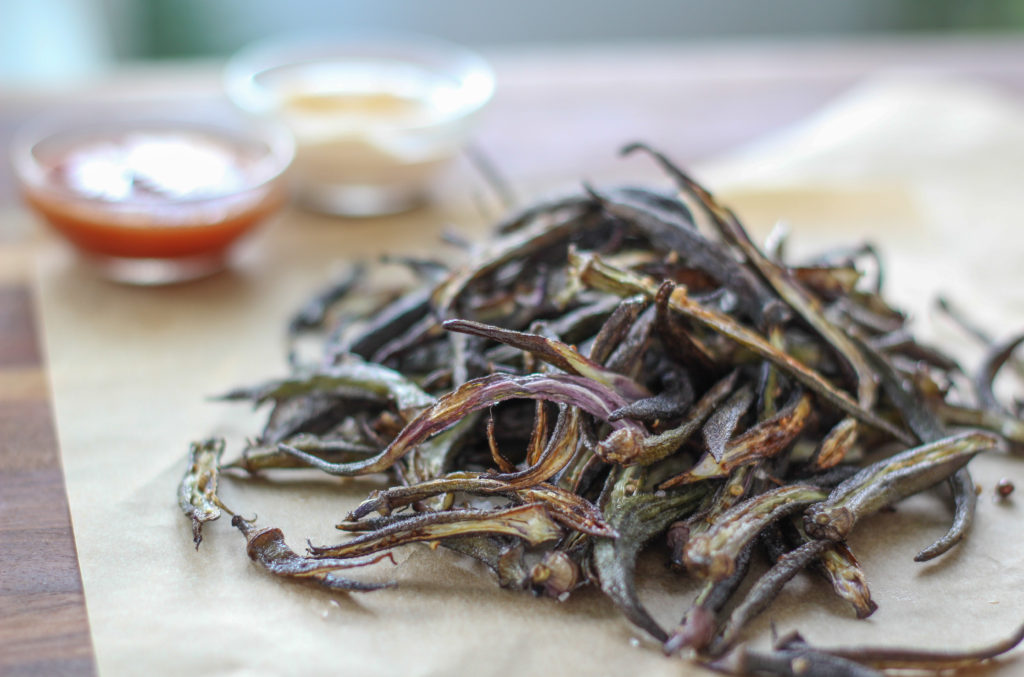 Crispy Roasted Okra Fries
2016-10-14 12:27:51
Ingredients
3 cups small okra pods
1 tablespoon bacon fat*
good pinch of salt
your favorite fry dips (sriracha, ketchup, spicy mayo)
Instructions
Place a baking stone or baking sheet in the oven and preheat it to 425.
Rinse and thoroughly dry the okra with a dish towel or paper towels.
Slice them in half lengthwise.
Once the oven is preheated, remove the hot pan and spread a tablespoon of bacon fat on it. Add the okra pods and salt and toss it all together. Return the pan to the oven for 5 minutes. Toss them, then put them back in for another 5 minutes, or until nice and crispy.
Serve them in a big pile with dips.
Notes
*refined coconut oil is a good substitute.
Suwannee Rose https://www.suwanneerose.com/