Indian River citrus is famously good.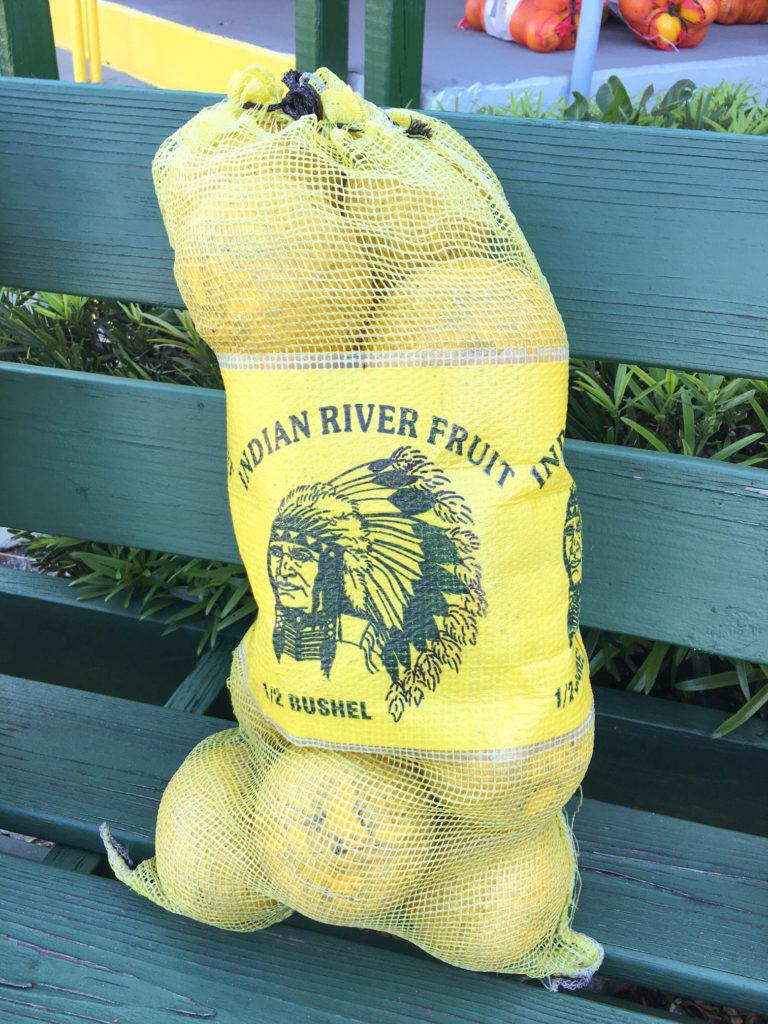 I'm not going to stick my neck out and say it's the world's best, but I'll say it's exceptional and I've got science to back me up. The town I grew up in is right in the middle of the Indian River citrus district, and it has all the elements for healthy citrus trees. Ft. Pierce is situated on the part of the east coast that's closest to the Gulf Stream, which brings in warm breezes that help fend off freezing temperatures. If that fails, the Indian River Lagoon, a beautiful estuary that winds along the coast, provides another level of protection. When growers know a freeze is coming, they flood their groves with the warm lagoon water to protect the crops. The water of the lagoon also infuses the soil with vital nutrients. The tree roots get another dose of nutrition from minerals in the unique coquina limestone that lies deep underground.
That's the scientific explanation, but all you really need to know is Indian River citrus is bursting with flavor.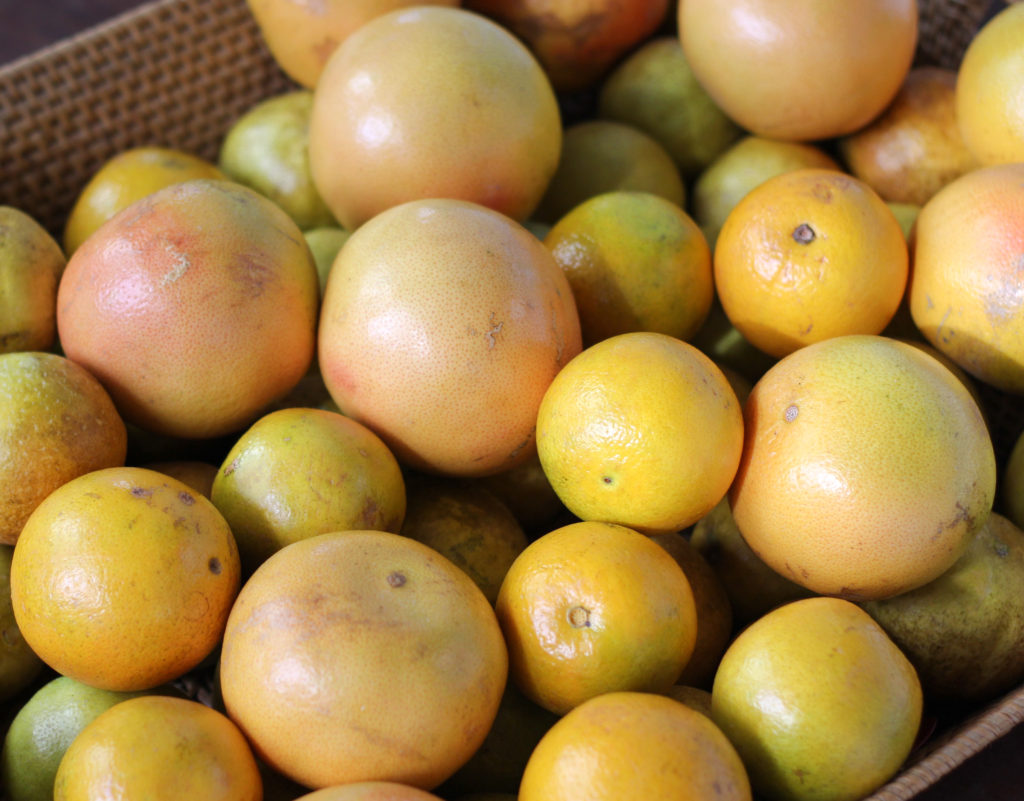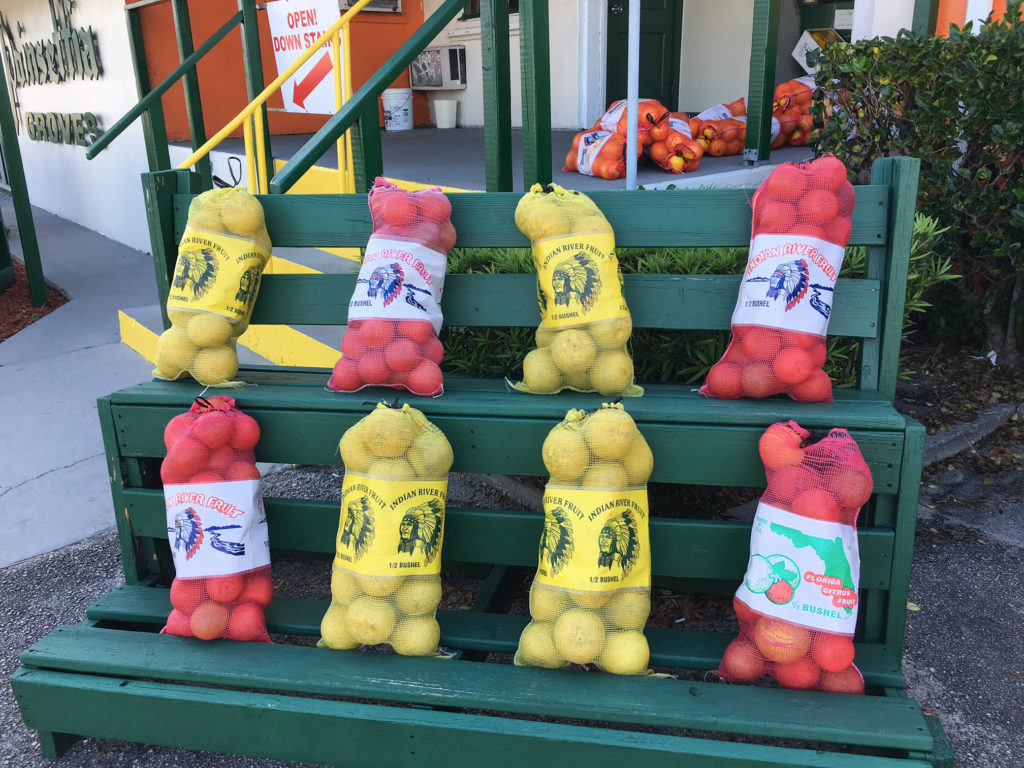 We're heading to Ft. Pierce this Christmas, and that's prime citrus time. We'll drive by miles of groves on Route 60 alongside trucks piled with fruit so high they roll off and bounce along the roadside. All the grove stands will be stacked with bright orange and yellow packages of fruit, offering free cups of juice, reminding everyone citrus makes a great gift.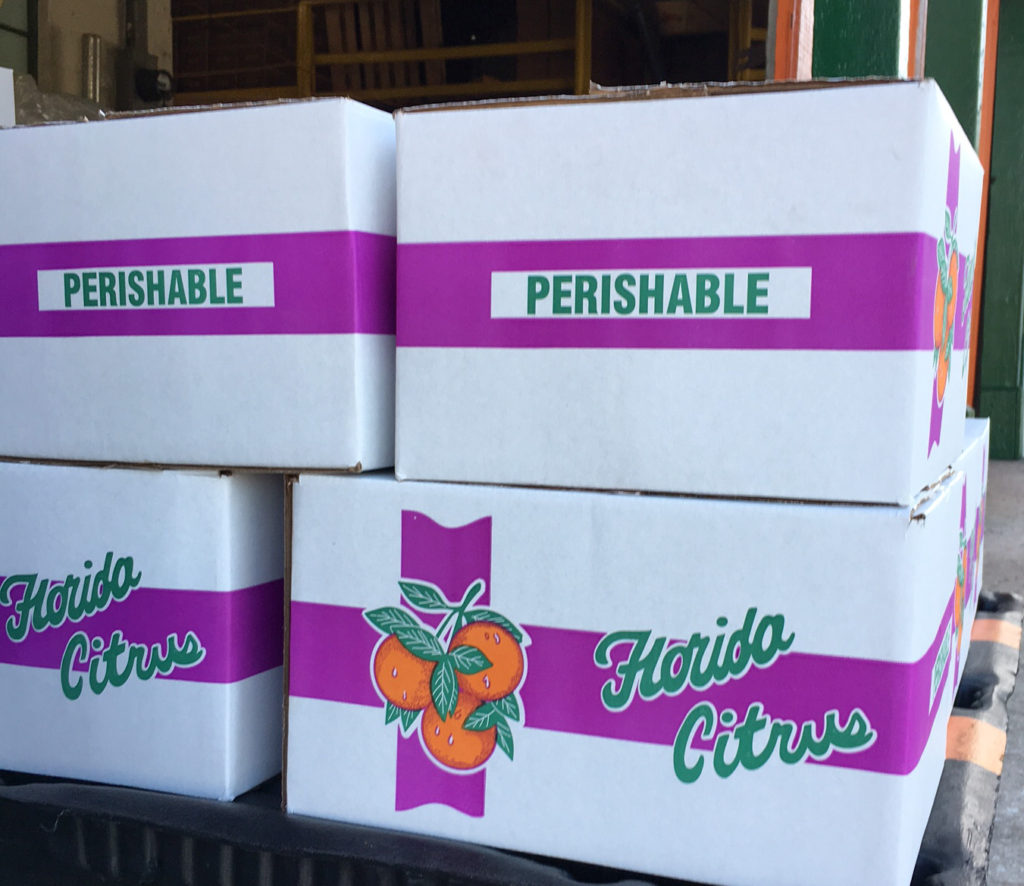 Tempting, but we're not stopping because my citrus gift is waiting in my mom's kitchen. There will be a giant bowl of her fruit salad in her fridge, and I dare say I look forward to it as much as cookies.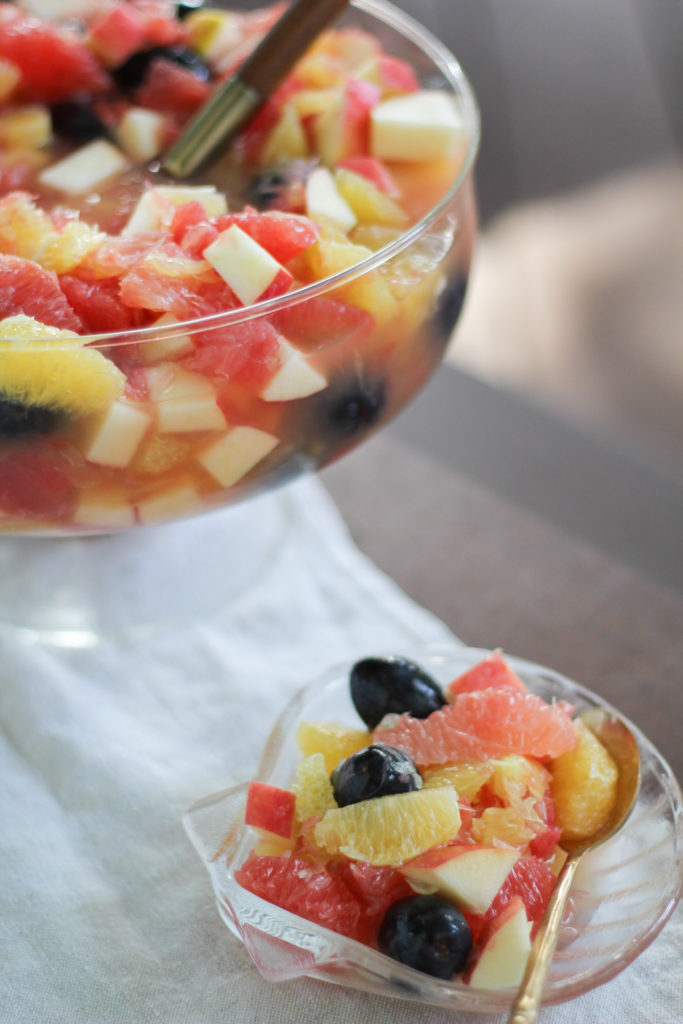 This is the only fruit salad she makes. There are four ingredients: oranges, grapefruit, apples, and grapes. Nothing else. I'm not allowed to get all creative with this, even though I think some pomegranate arils or star fruit slices would make it so festive. Nope. We have to make it the same way Great Grandma Sara made it. And rightly so, because she perfected it.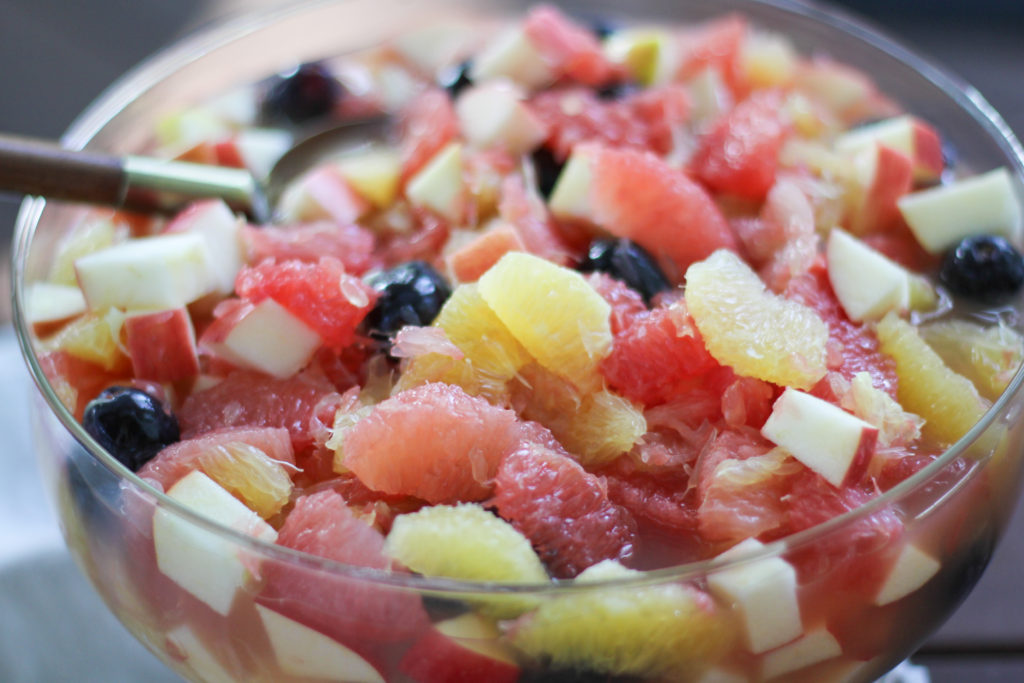 Unlike most fruit salads, which suffer after sitting only a few hours, this one is good for days. It's all about the citrus, but the apples and grapes are there to add a bit of sweetness and crunch. They all work together. The apples won't turn brown. Nothing gets soggy or slimy.
The key is supreming the citrus. Auto-correct does not recognize my use of supreme as a verb, but I can assure you it's a thing. Here's how you do it:
You'll need a large bowl and a cutting board. First, slice off a bit of the top and bottom of the fruit to make it flat.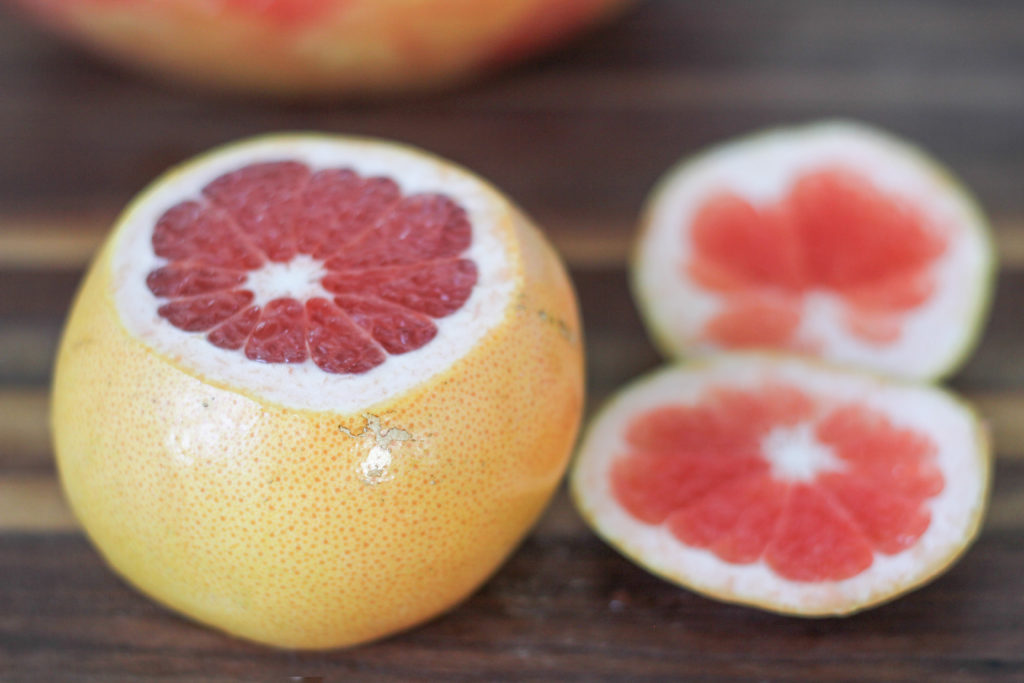 Slice off sections of peel from top to bottom, making sure to get all the white pith.
Now you've got this perfect globe of citrus: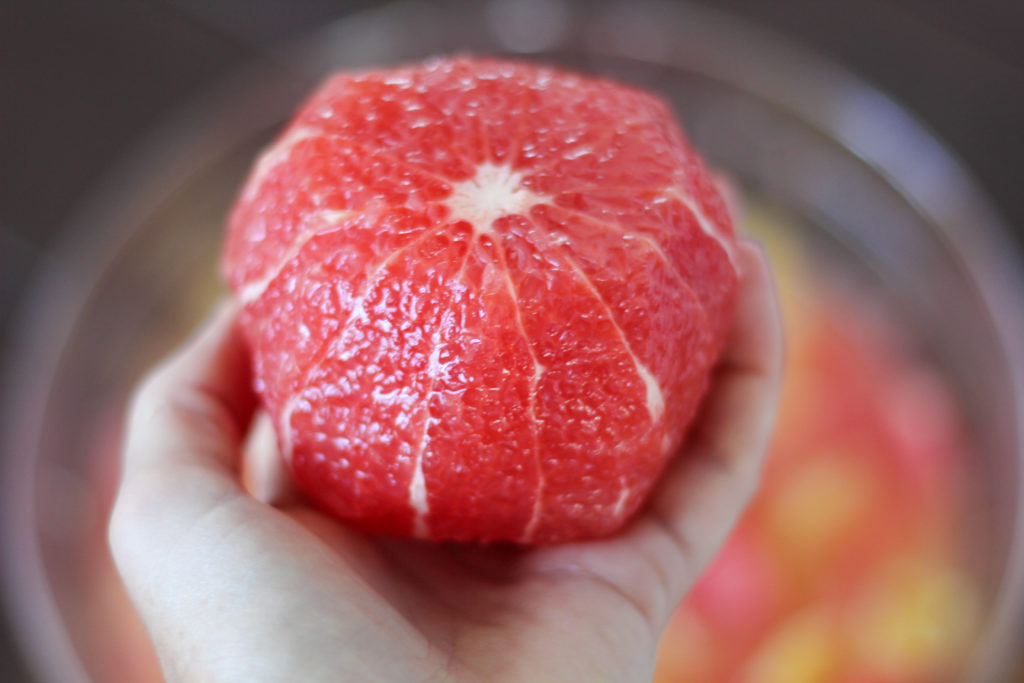 Slice along both sides of each vertical membrane line, which will release each little gem of fruit. Those are called supremes. Drop them in the bowl. When you come across a seed, chuck it.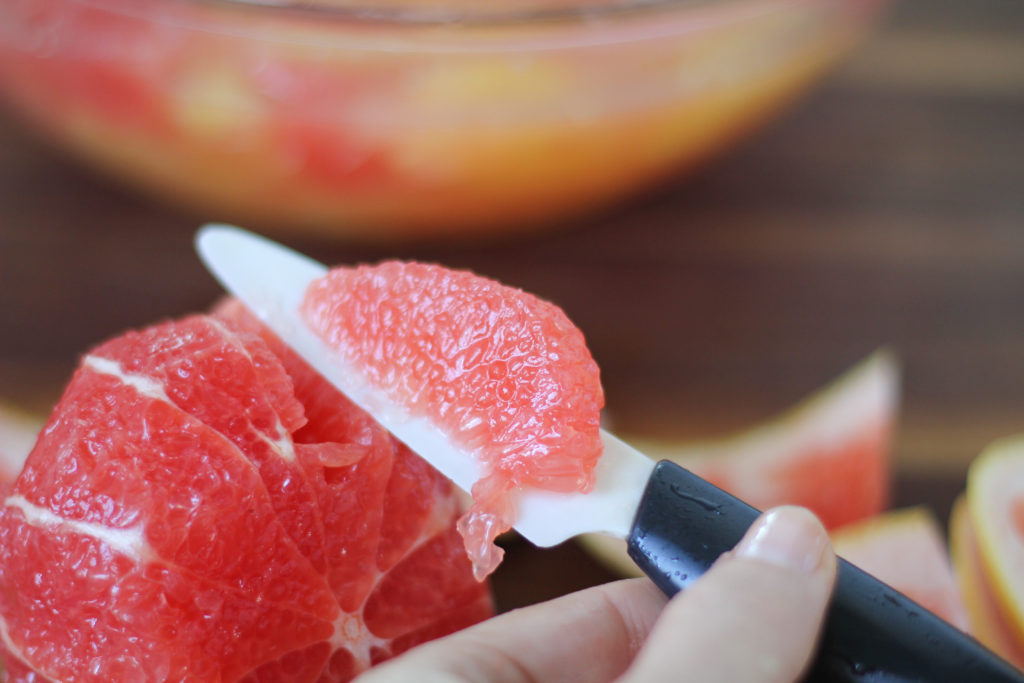 As you move along, you'll feel like you're turning the pages of a book.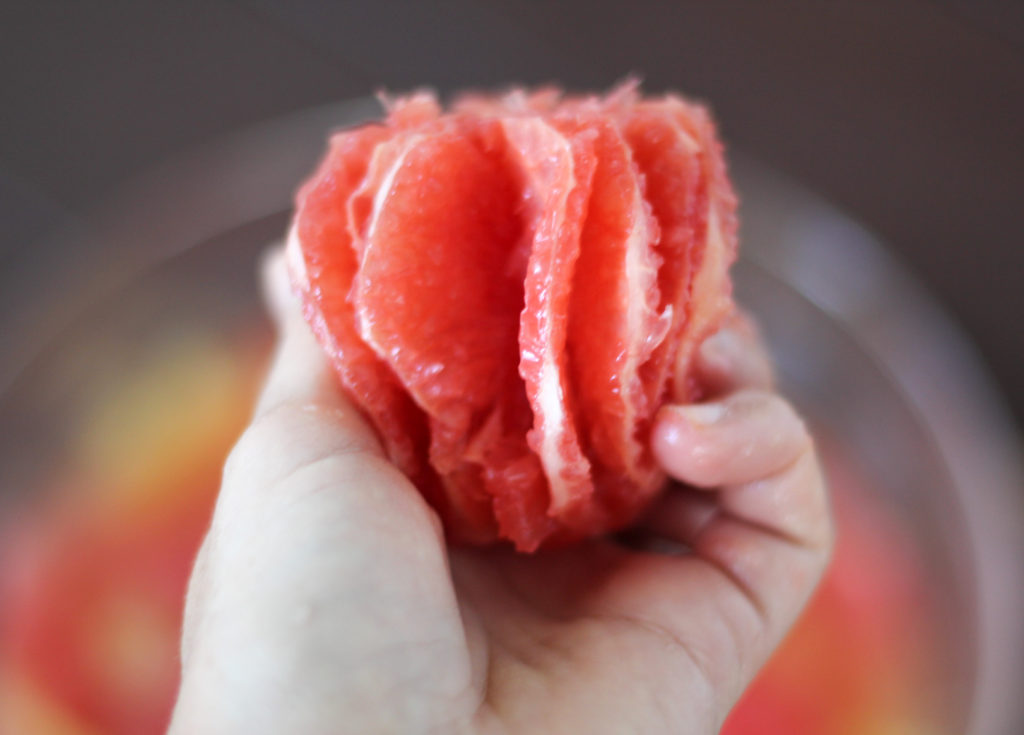 Once you've extracted all the supremes and you're at the end of the book, give it a good squeeze over the bowl to catch all the juice.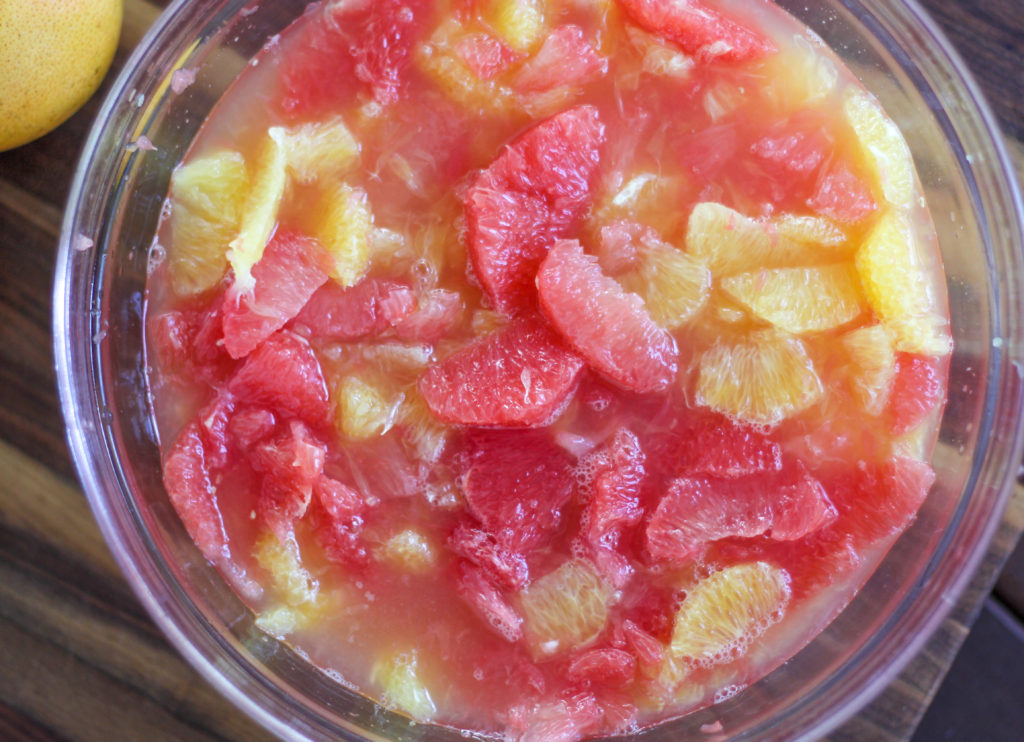 Add the grapes and apples, and you've got fruit salad for days.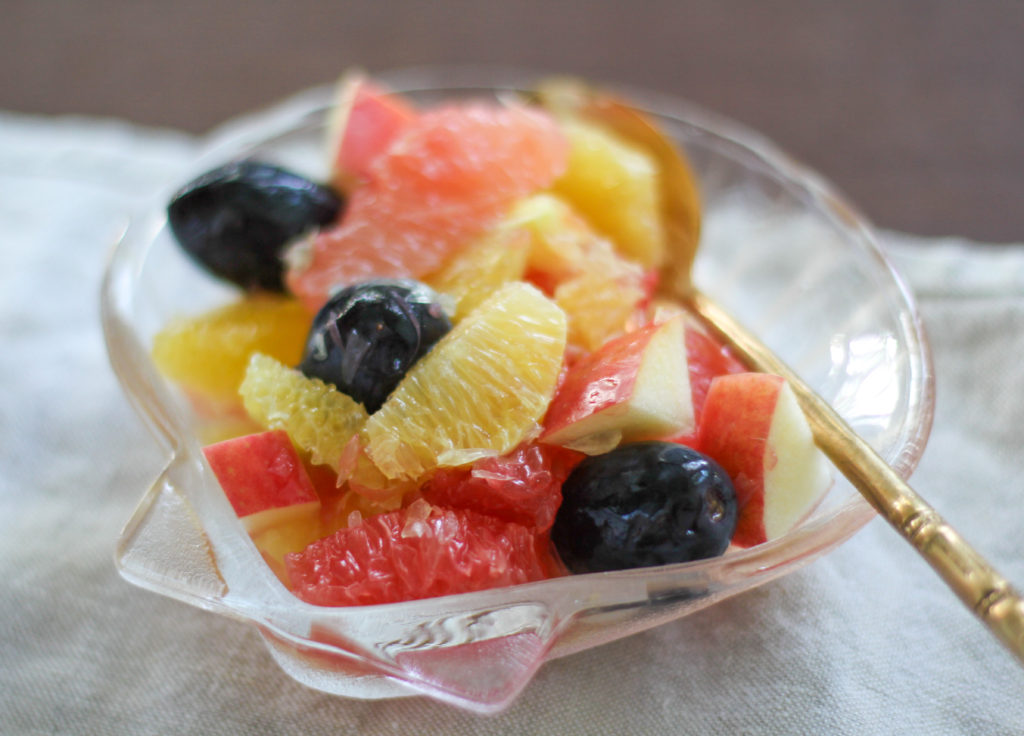 Happy Birthday, Mom and Mark! ?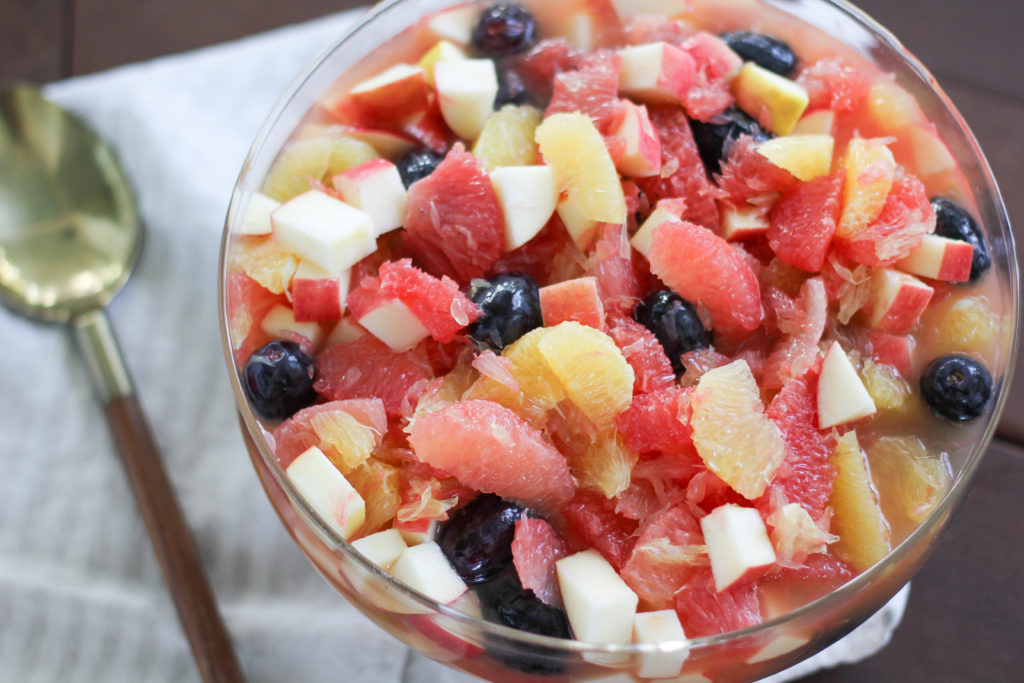 Mom's Fruit Salad
2016-12-13 15:50:55
Ingredients
5 pounds grapefruit
5 pounds oranges
3-4 firm, sweet-tart red apples (Pink Lady, Honeycrisp), diced
2-3 cups red or purple seedless grapes
Instructions
Supreme the citrus and collect all the juice in a bowl. Add the apples and grapes. Mix. Chill. Eat.
Suwannee Rose https://www.suwanneerose.com/