For our honeymoon ten years ago, we went to Toby's favorite island in the Caribbean.
St. Barts.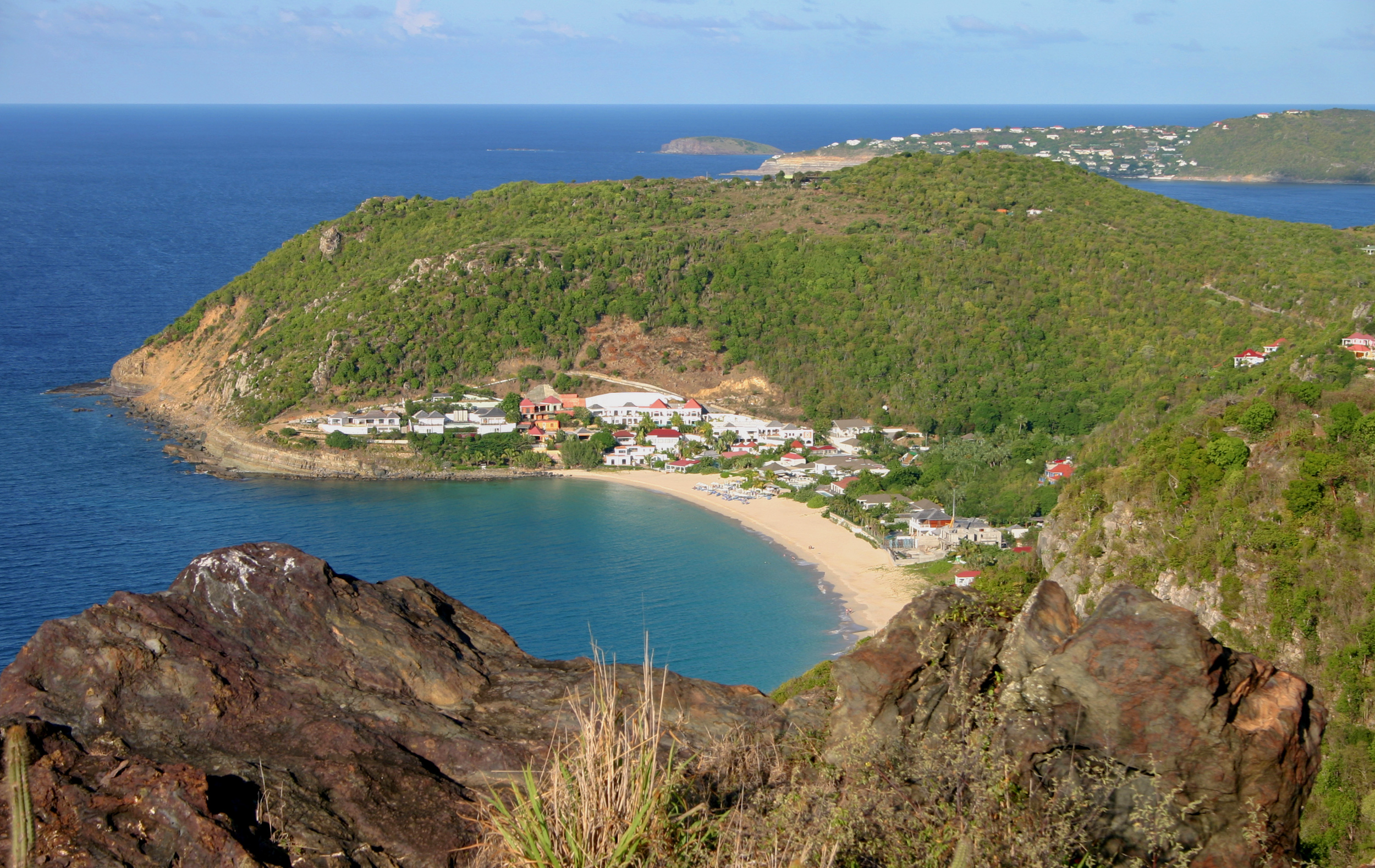 It didn't take me long to figure out why he loves this place so much. The plane ride over was breathtaking, as was the landing on the very short runway (because I was holding my breath). There's the vibrant landscape, the soothing trade winds, the white sand (nude) beaches, the French take on Caribbean food, the winding roads along steep cliffs, the view at every turn. It was all those things, plus one more.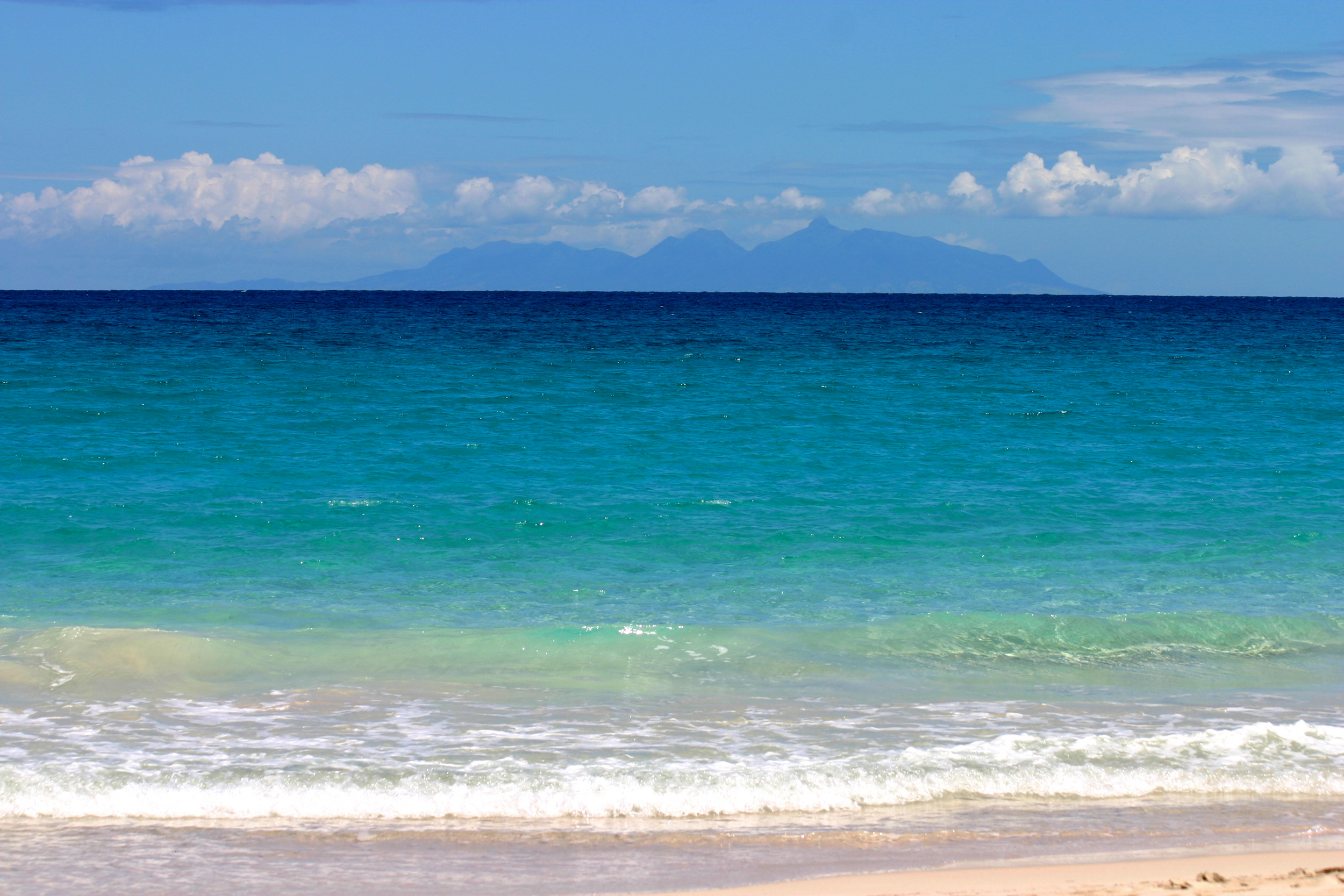 The best rum.
After long days in the sun, we spent our evenings at little open-air restaurants that serve up grilled lobsters and vichyssoise. Once our plates were cleared, the waiter would bring a bottle of rum to the table, along with two little glasses. Sometimes homemade vanilla rum, sometimes passionfruit. I thought they were both delicious, but Toby was all about that passionfruit. You could see the seeds swirling around in the bottle. We even brought some home with us, and once we ran out, I started making my own.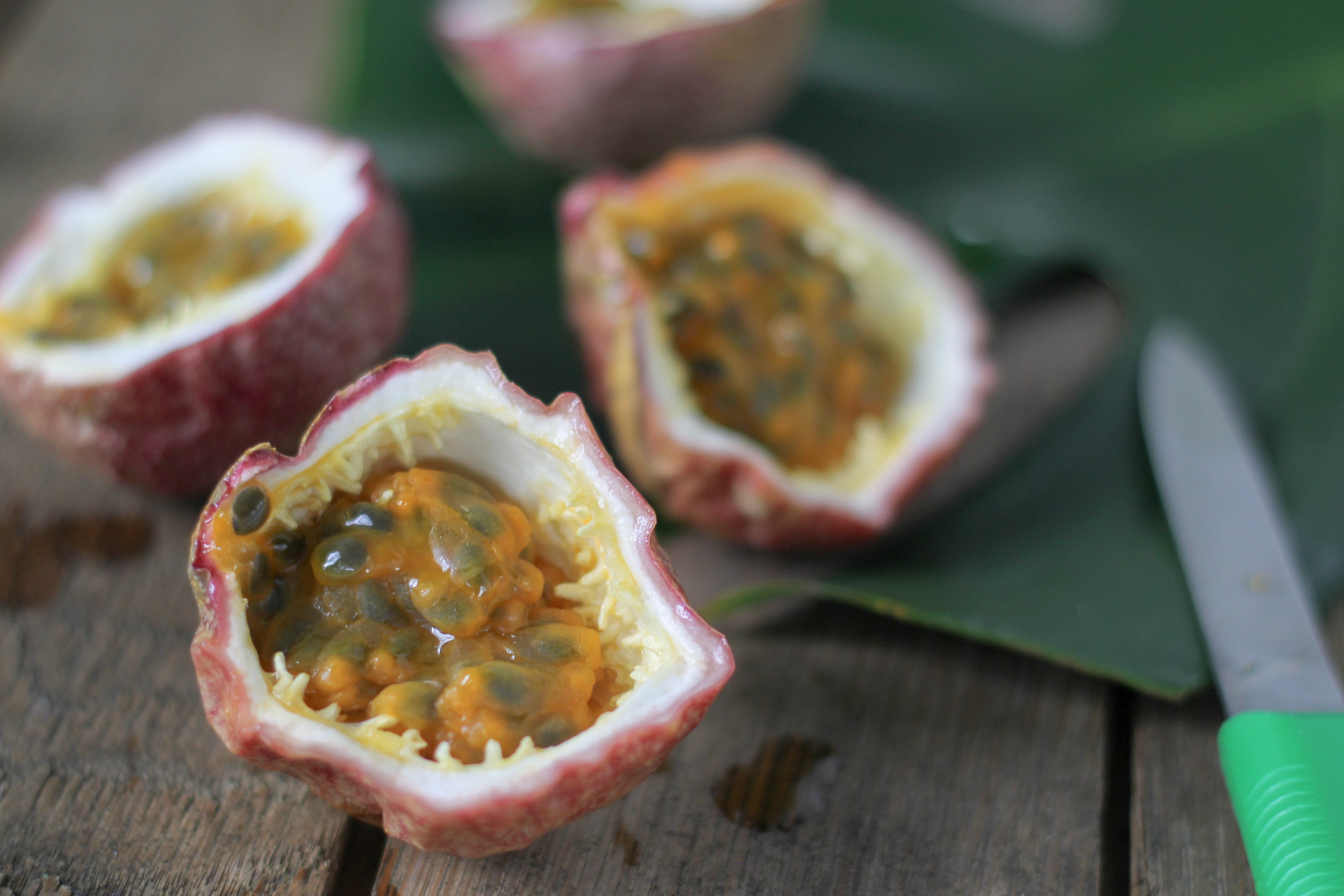 Passionfruit, also known as lilikoi, are funny little fruits. They're ripe when the outside skin gets wrinkly. Once you slice them open, each one only contains a spoonful of pulp and seeds, but one little taste has so much concentrated tropical flavor. They're more tart than sweet.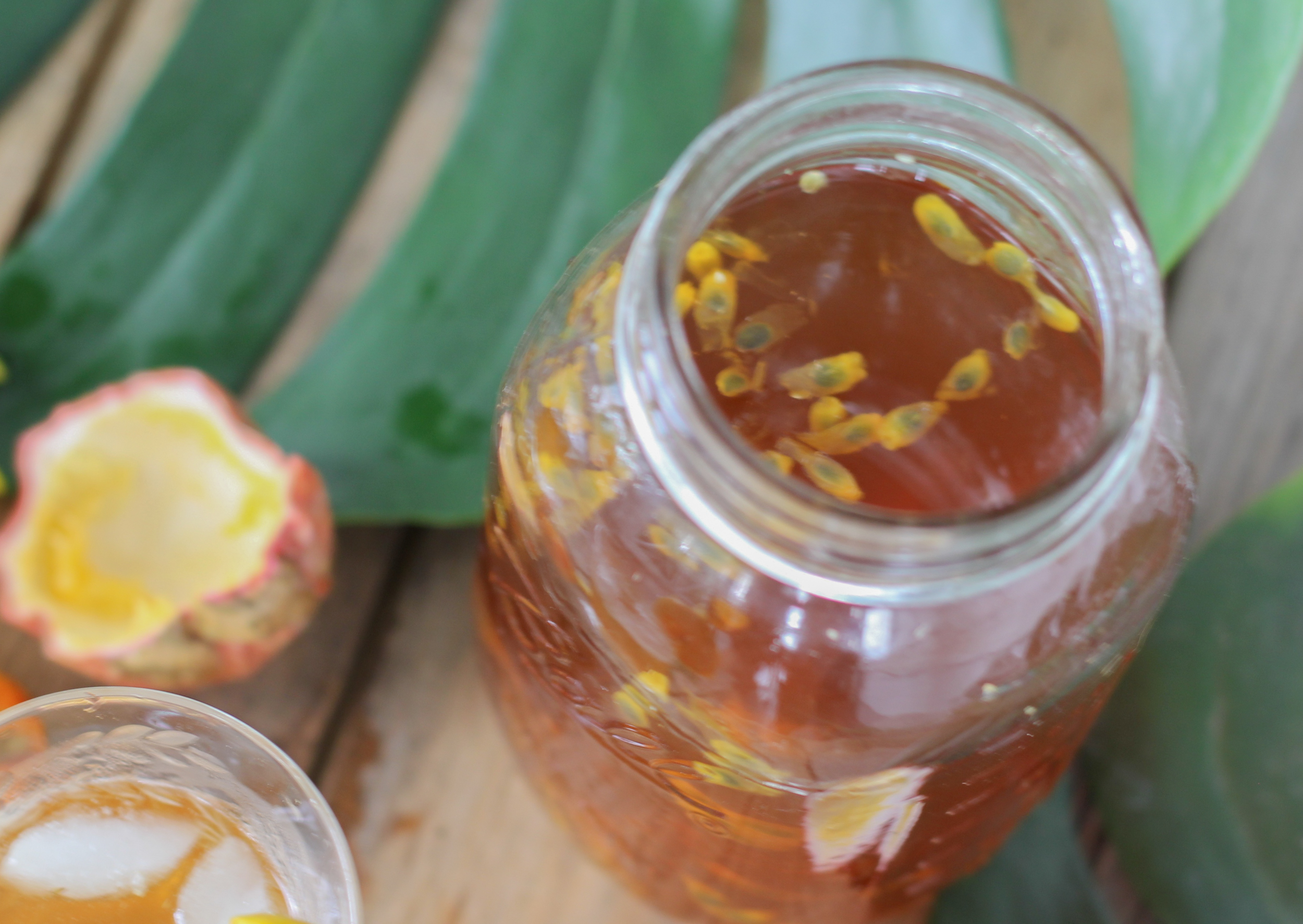 Just a few passionfruit will add so much flavor to one quart of rum. I also add a hint of lime zest and a bit of vanilla, just because. It's slightly sweetened with cane syrup, but not so much that it's watered down. It's still got enough proof to pack a punch. The seeds are perfectly edible and have a very light crunch, but of course you can strain them out if you like.
Serve it over ice with a few slices of tropical fruit, maybe some mint leaves. That's just to make it pretty, though, because once you taste it you'll see it needs nothing at all. If you close your eyes, it tastes like a Caribbean sunset.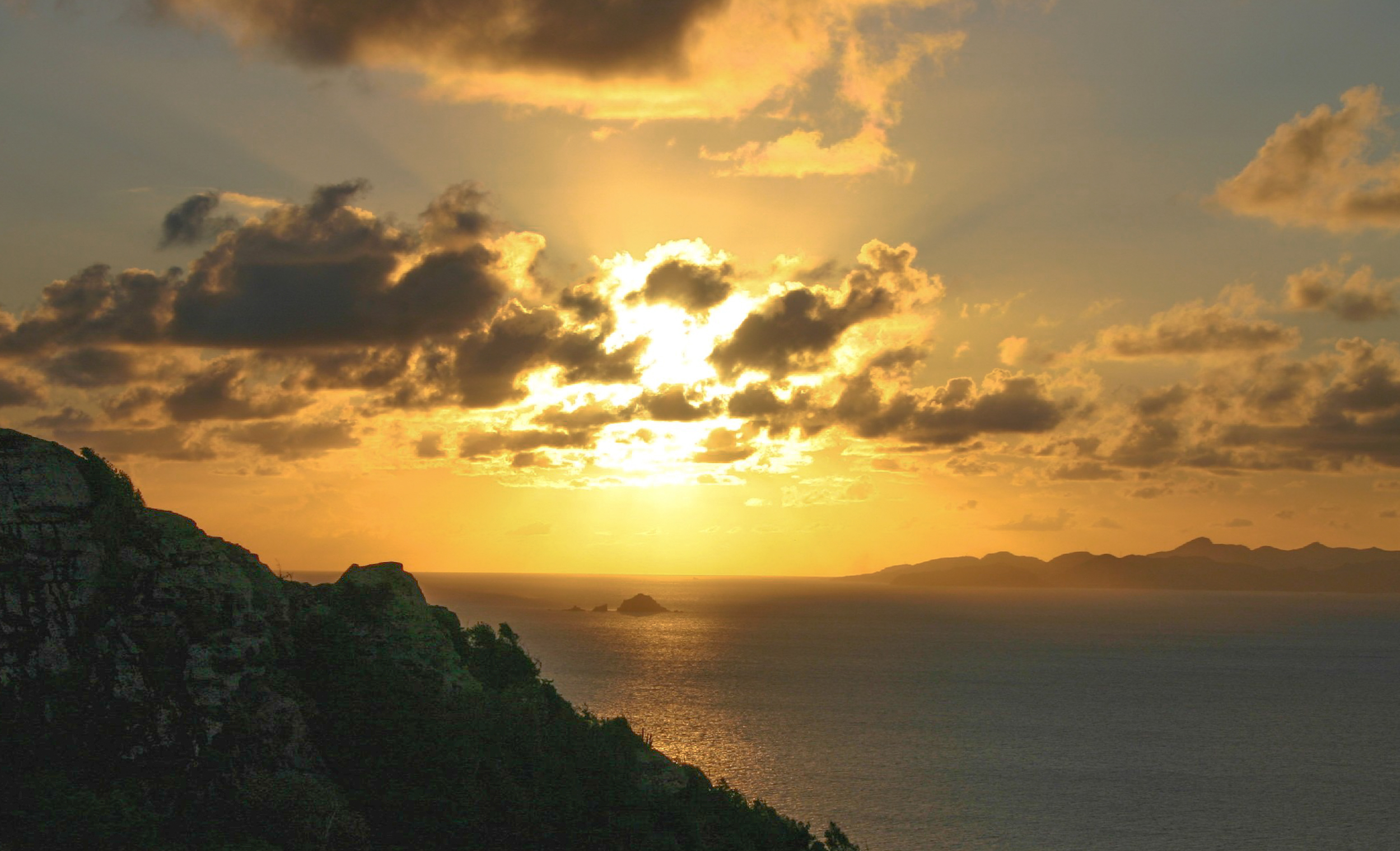 My recipe format isn't working for me today, so for now I'm writing this one the old fashioned way…
Passionfruit Rum
1 cup granulated natural cane sugar
1 cup water
5 ripe passionfruit (lilikoi)
zest of 1 lemon or lime
1 vanilla bean, split lengthwise, or 2 teaspoons vanilla extract
2 1/2 cups Caribbean rum
Bring the sugar and water to a boil in a small saucepan. Reduce the heat to low and simmer until it reduces, about 10 minutes, then allow it to cool.
Slice each passionfruit in half and scoop out the seeds into a quart-sized mason jar. Add the zest and vanilla. Pour in the rum and sugar syrup.
Give it a good stir, then put a lid on it. Allow it to sit for at least 2 weeks, if possible.
Serve it up with or without ice, and garnish with mint leaves or tropical fruit slices if you're feeling fancy.
Cheers!