Just east of Tampa on Route 60, when the city has faded from my rearview and I pass the last strip mall, it's time to roll down the windows for some fresh country air in Plant City. There are miles of bright green pastures with horses and cows and Spanish-moss draped oak trees. The sunny, cool days of February are the best time to visit this place. There are 8,000 acres of strawberry fields, and you don't have to look very far to find places to pick your own or buy some to take back home.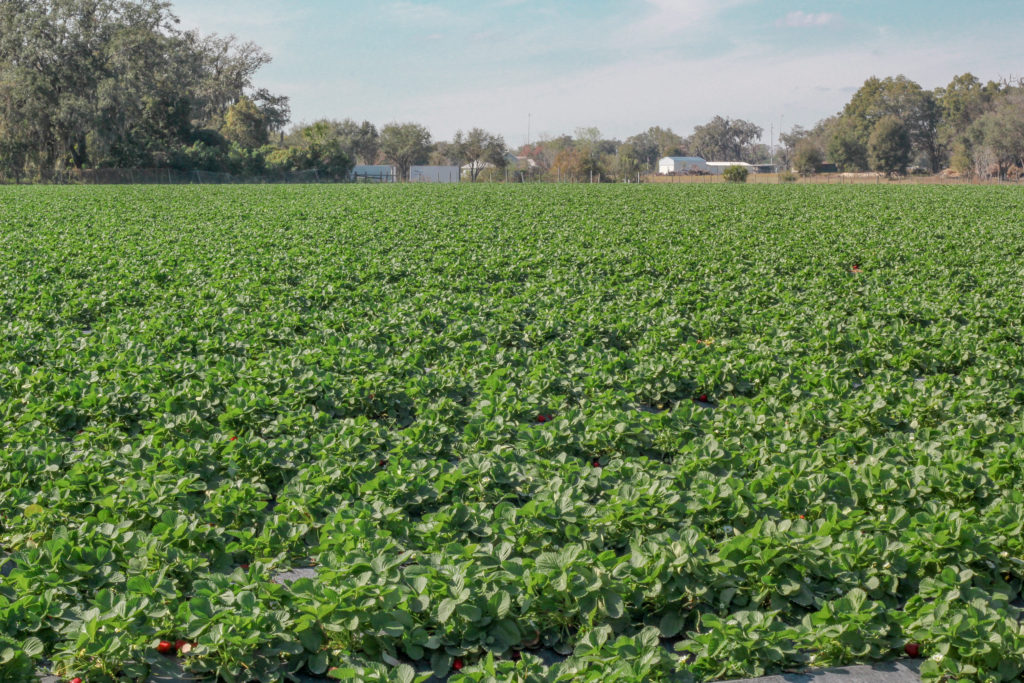 Parkesdale is the most famous farm stand in Plant City. They sell fresh fruits and vegetables and plants, but these people are not lined up around the parking lot to buy produce.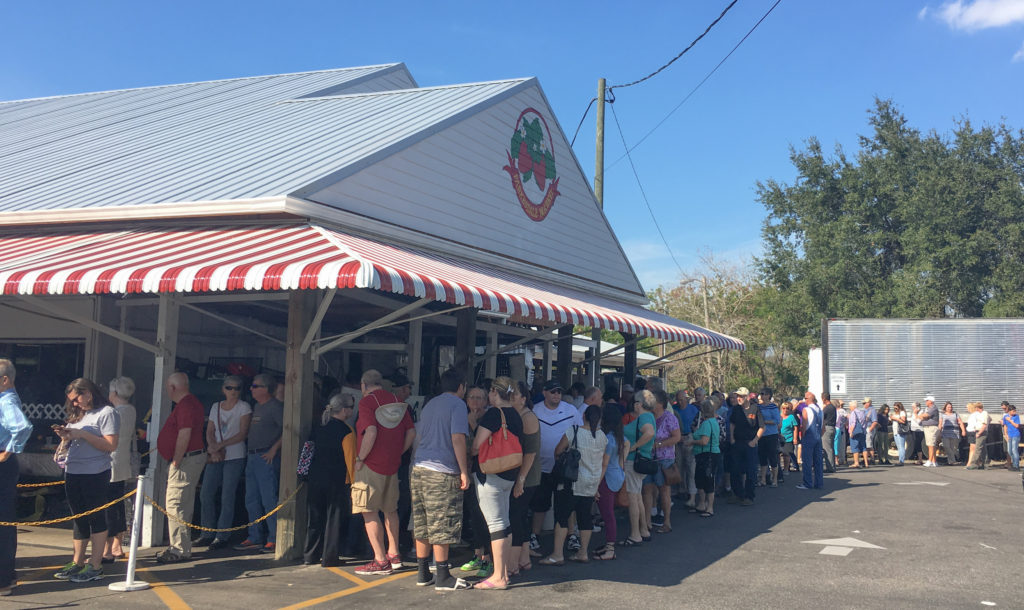 There's a little kitchen inside the stand with only 4 things on the menu: strawberries, vanilla ice cream, shortcake, and whipped cream. These get combined every whichaway, and strawberry shortcake with ice cream is by far the most popular order. People come from all over for it. Of course I love strawberry shortcake, but locals have told me the strawberry milkshake is where it's at, so this trip I decided to see for myself.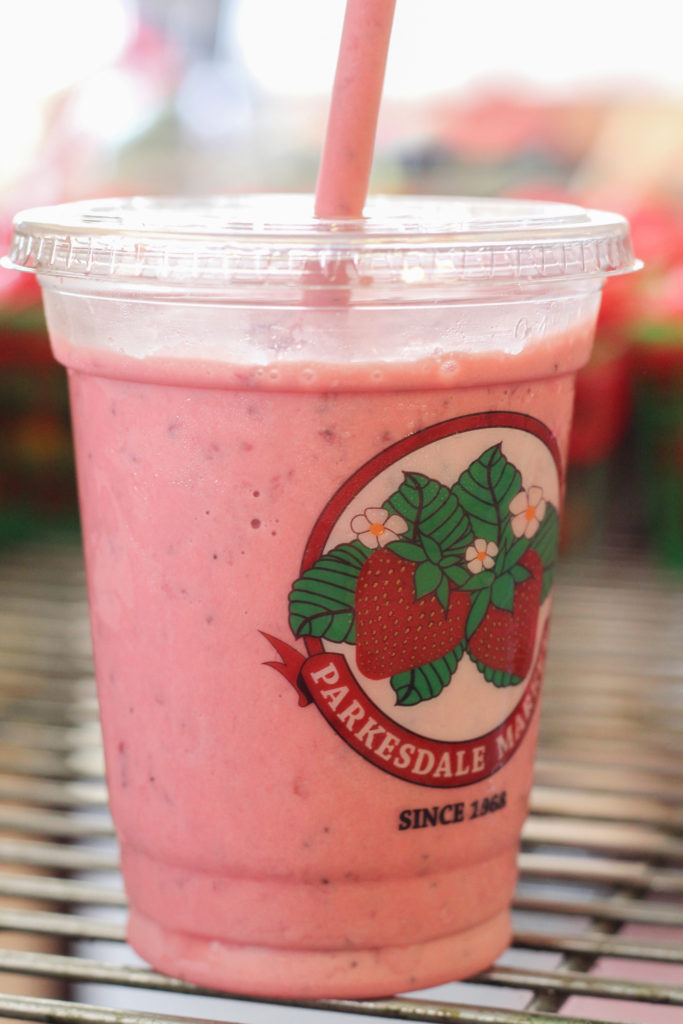 I watched them make a few dozen while I waited in line. The strawberries are all thinly sliced and sugared and they've been sitting in lots of super sweet strawberry juice for a while. They scoop tons of strawberries in the cup, and then swirl on some vanilla soft serve and blend it up. It's darker pink than any strawberry milkshake I've ever seen. It's super creamy, but there are bits of berry in there. They're tiny and soft and they fit right through the straw to give you itty bitty fresh-tasting berry bites. It's amazing.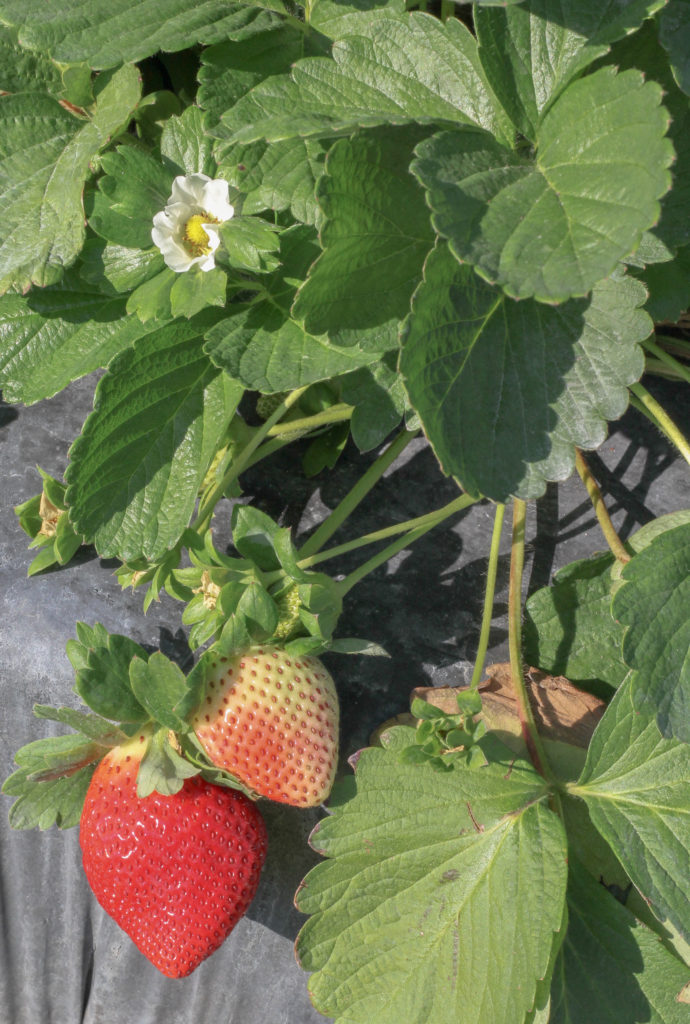 I brought home a flat of beautiful strawberries that day. I sliced them and sprinkled them with sugar, and then I broke the rules and added a splash of Grand Marnier. That orange liqueur is magic with strawberries.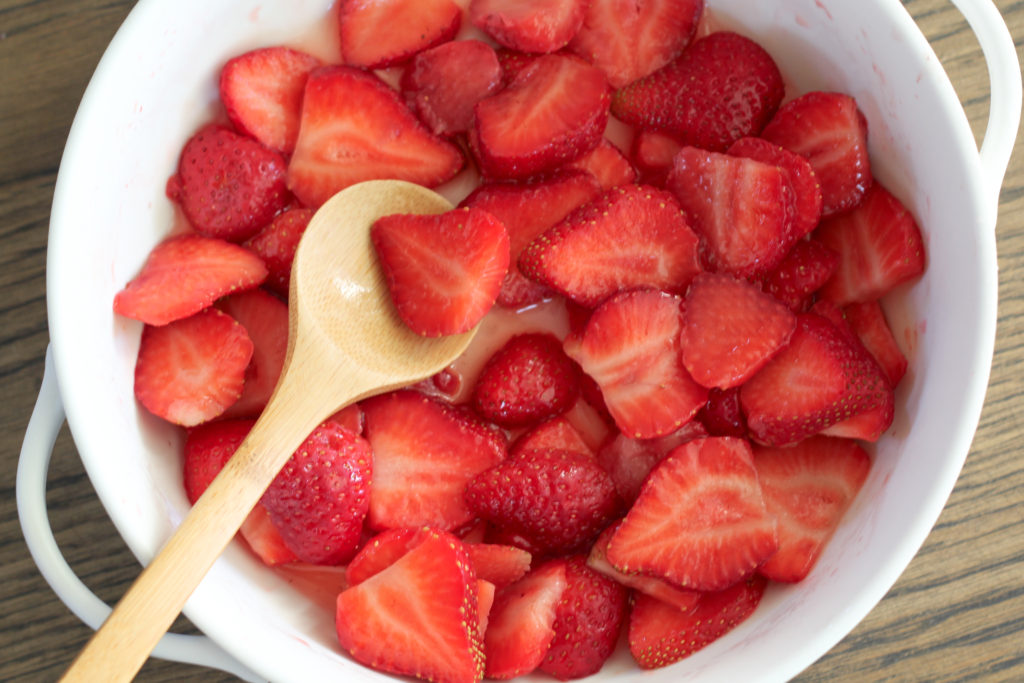 A few hours later they were dark and syrupy. I tossed them all in the blender with a scoop of vanilla ice cream and a little splash of milk. Just like Parkesdale, it's a mostly-strawberry milkshake, bright pink with flecks of sweet red berries. Oh so good.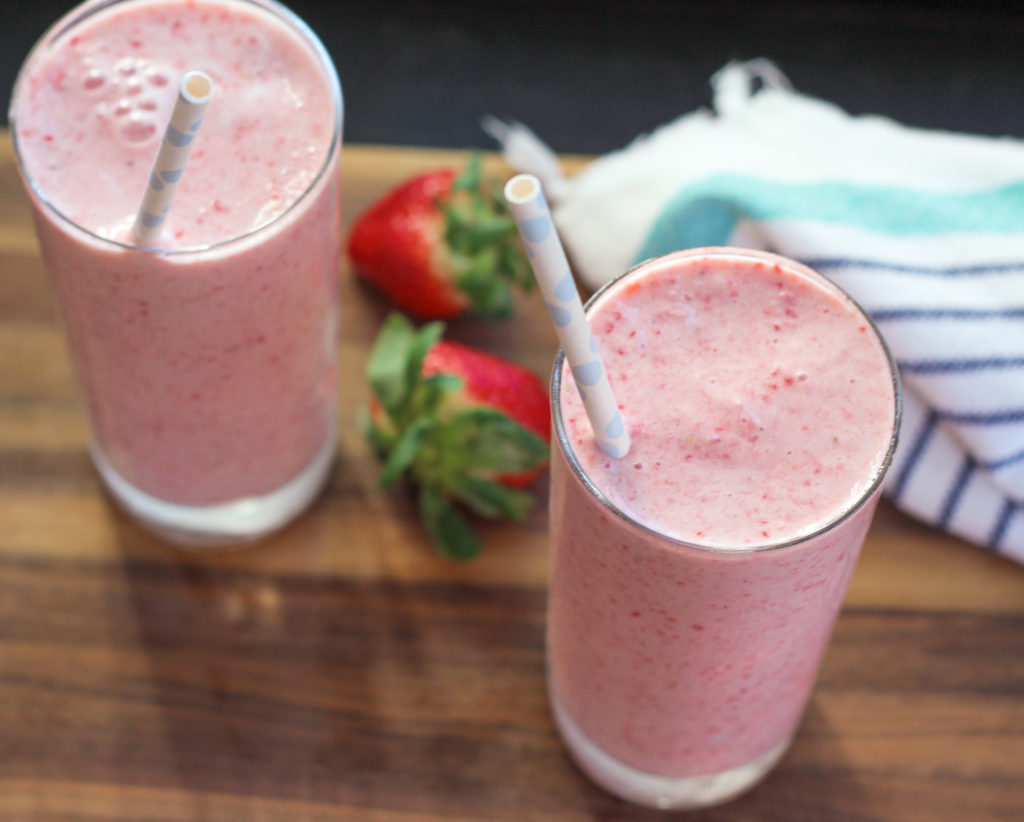 If you can't drive to Plant City and share a milkshake with your sweetie on Valentine's day, here's as close as you'll get at home: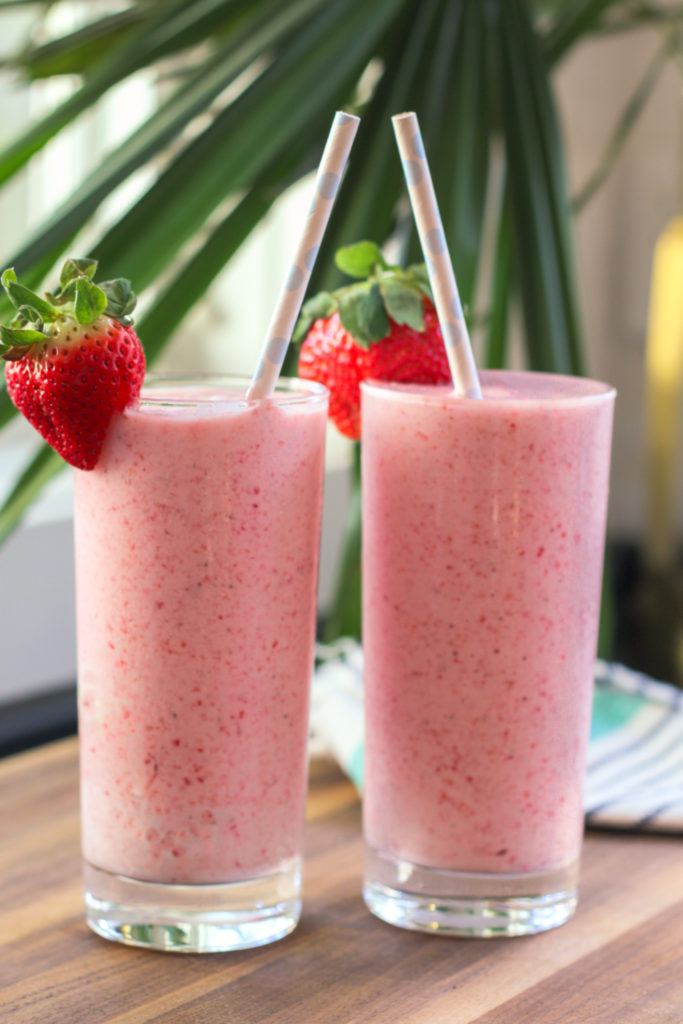 Plant City Strawberry Milkshakes
2017-02-13 07:20:48
Ingredients
1 1/2 pounds strawberries
3 tablespoons sugar
2 tablespoons Grand Marnier
1 cup vanilla ice cream
1/2 cup milk
tiny pinch of salt (optional, but boosts flavor)
2 fresh whole berries, for garnish
Instructions
Hull the strawberries and slice them thinly.
Mix the berries, sugar, and Grand Marnier in a dish and refrigerate at least a few hours or overnight.
Combine the berries, ice cream, milk, and salt in a blender or food processor and blend until smooth.
Pour into two glasses, garnish with fresh berries and pop in some straws.
Suwannee Rose https://www.suwanneerose.com/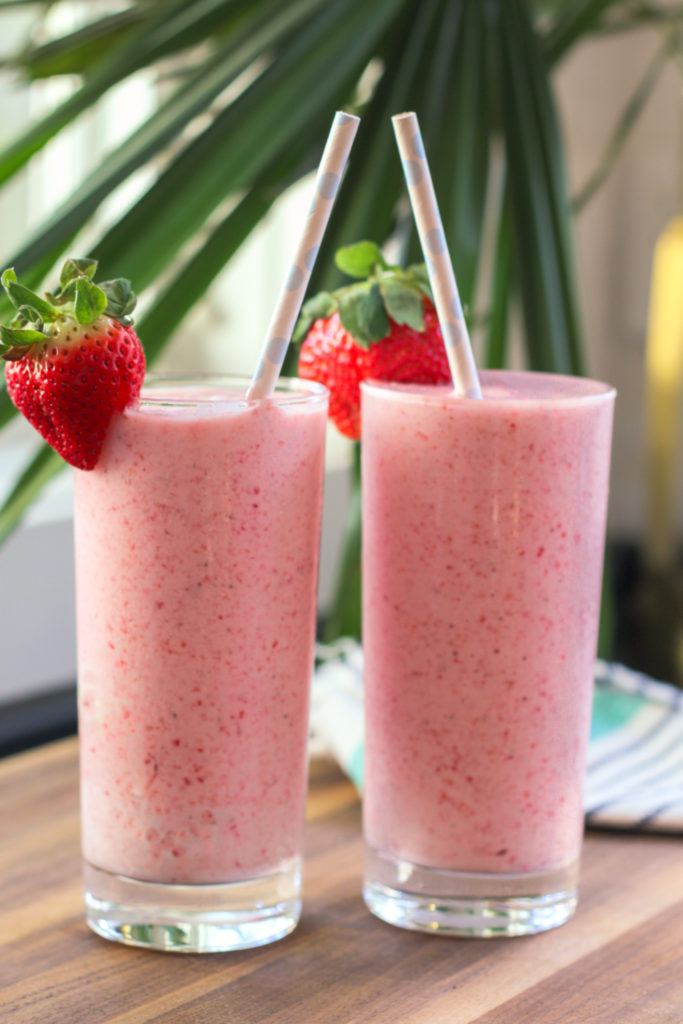 Strawberries are nature's Valentine.