For a long time I thought I had to choose between having a nice vegetable garden and traveling.
Over time I've found some plants that don't mind a bit of neglect, and adding irrigation has definitely helped. There are still plenty of things I can't grow, like big slicer tomatoes. They're susceptible to all sorts of mysterious ailments and they need a more watchful eye. But tiny tomatoes I can do!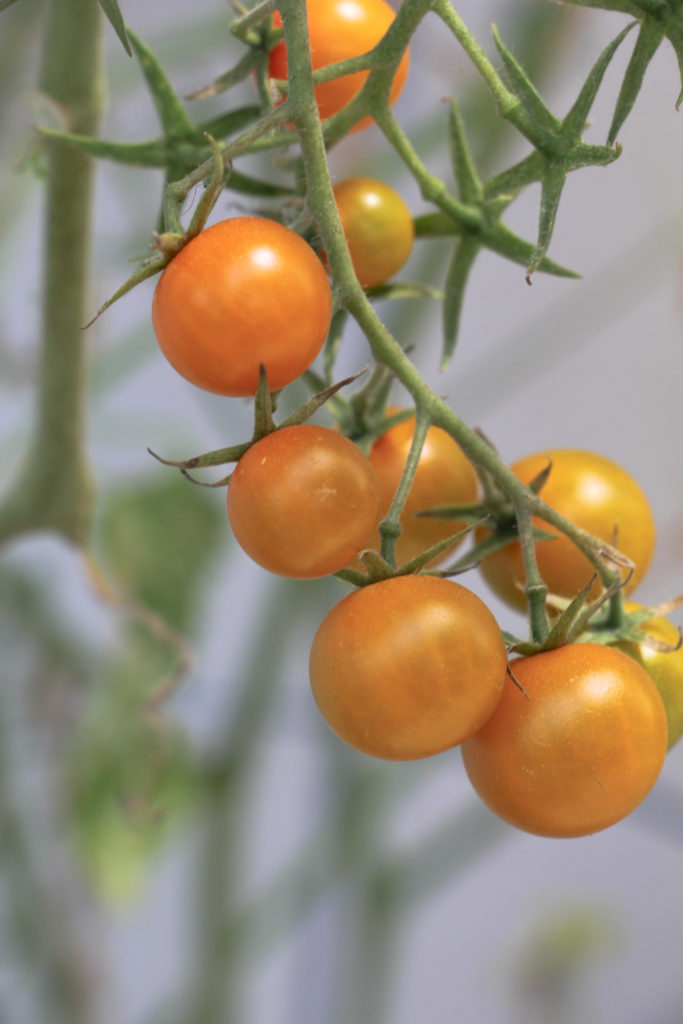 Sun Golds have so much flavor in a small package. I planted them in Earthboxes connected to an automatic watering system back in October. Toby made a trellis for them a few weeks later, and they've been completely self-sufficient ever since.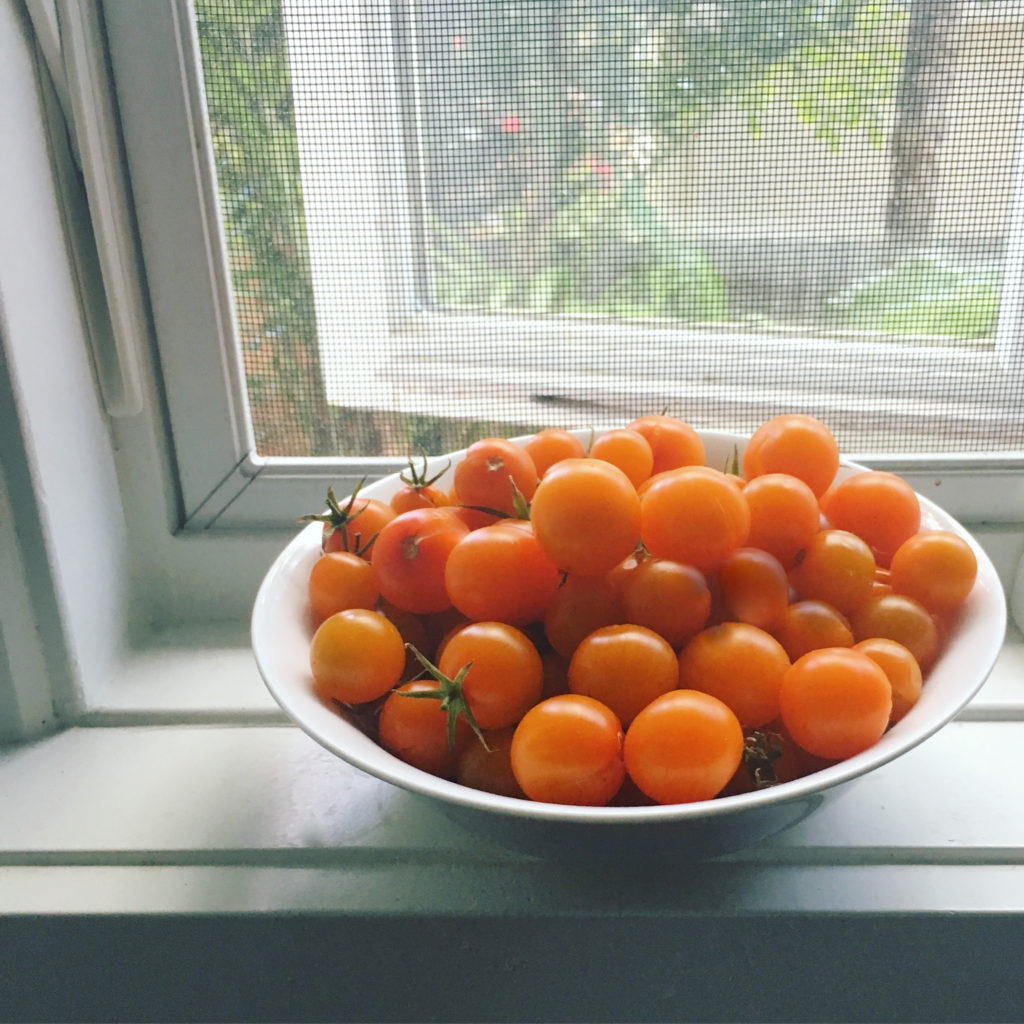 Now it's late in the season and the plants are starting to deteriorate, but they're still giving up lots of fruit. I know I've gone on about them before, but Sun Golds are amazing. They've got all the tomatoey flavor of a big heirloom in a bite-sized package, and they're so easy to grow.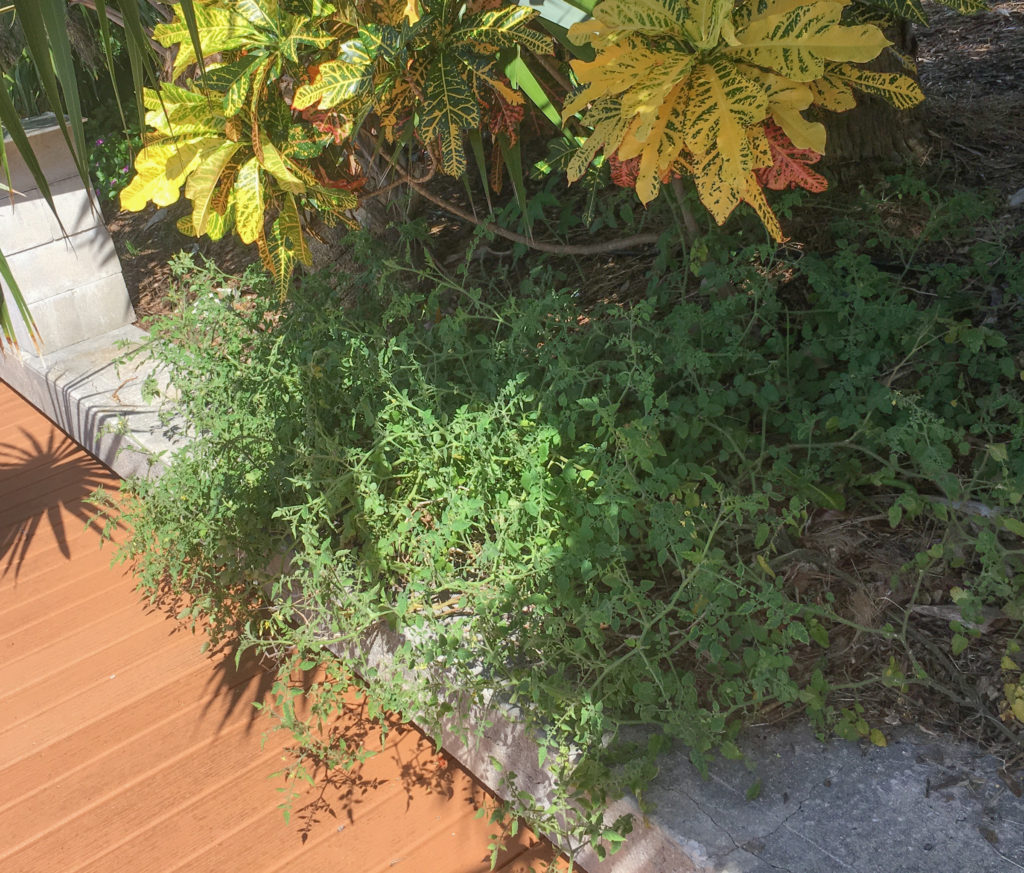 The next variety has nothing to do with me. Volunteer tomatoes are the easiest tomato of all. They thrive on neglect. They pop up wherever they may: in potted plants, by the seawall, trailing around the bottom of the oak tree.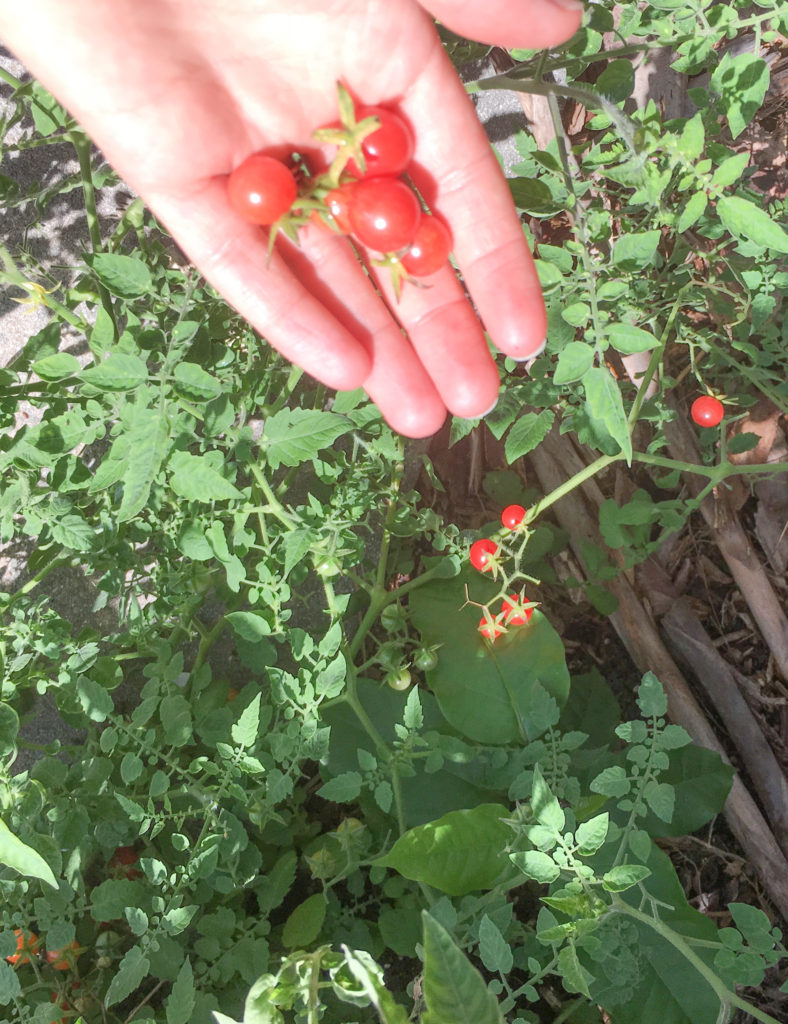 I've tried to save the seeds and plant them where I want them to grow and they defy me and pop up somewhere else. I never fertilize them. I never water them. They just get whatever happens to come their way. As long as I leave them alone, they reward me with lots of tiny tomatoes all year long. And they're delicious!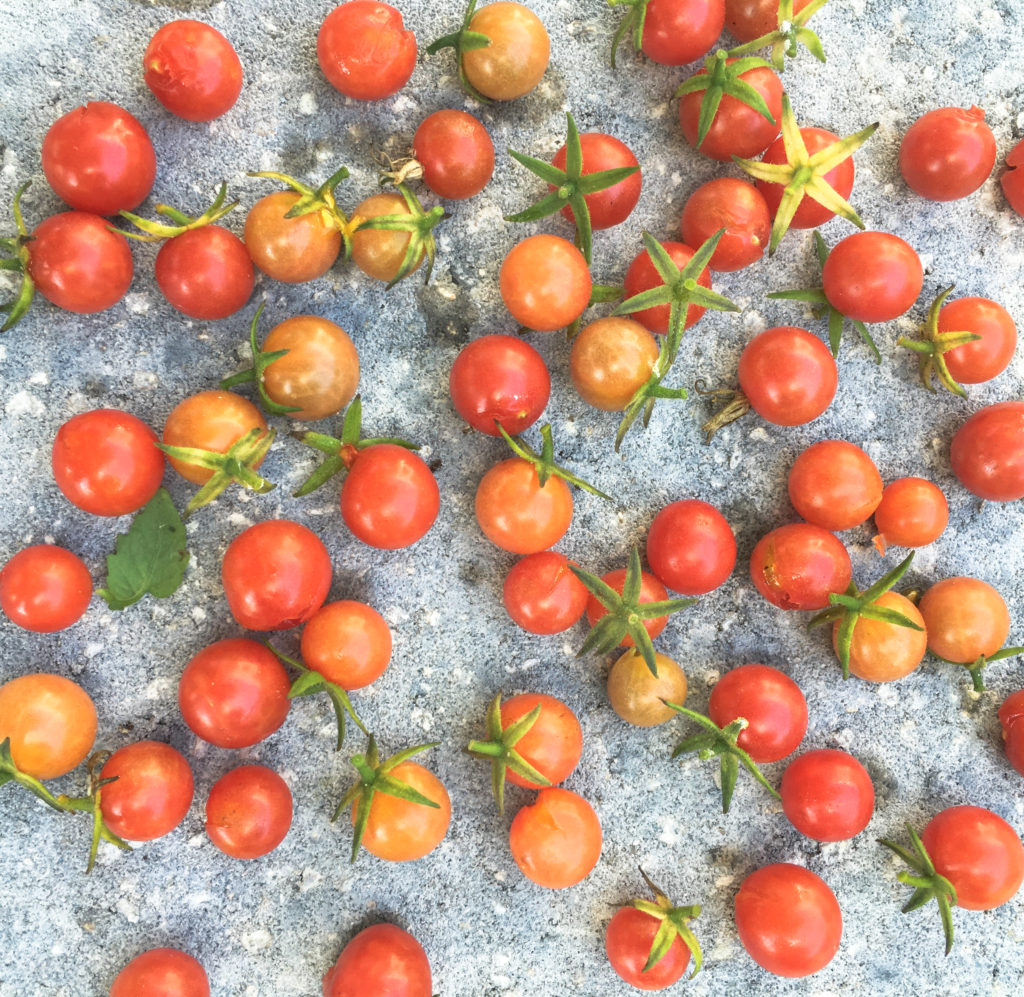 Our cousin Gus says these volunteers are Everglades tomatoes, and I think he's right. You can find seeds online here, or just keep a look out among the weeds in your backyard. If you've killed every other tomato plant, this could be the one for you!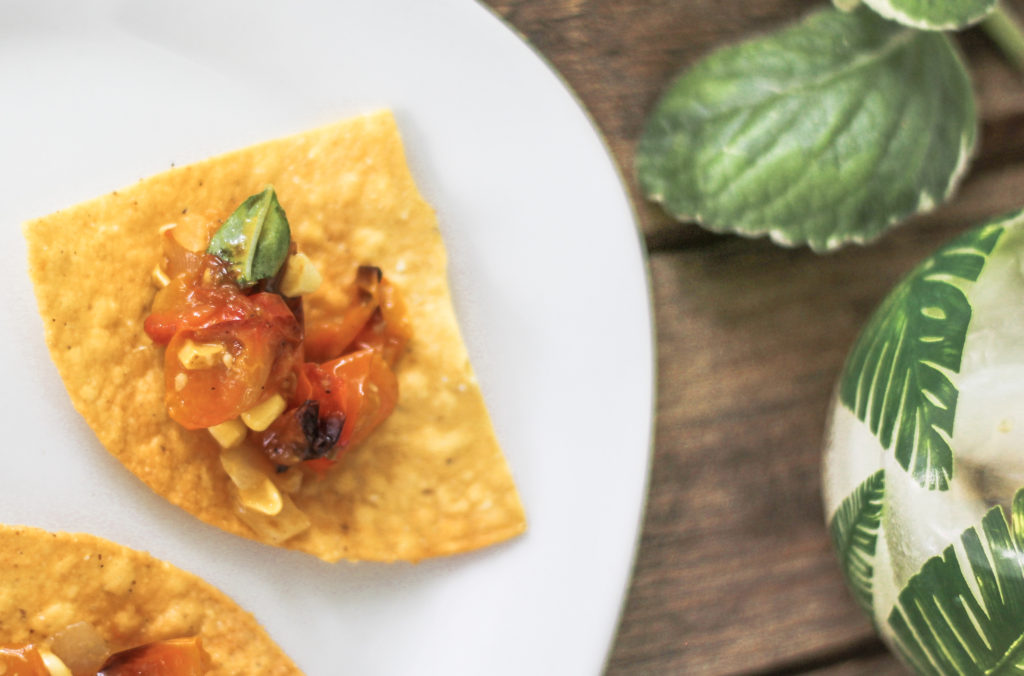 We mostly pop tiny tomatoes like candy, but every once in a while it's fun to roast them until they're sweet beyond belief. It's the perfect base for a bold, chunky salsa.
This has to be eaten on the porch with cocktails. Just so we're clear on that.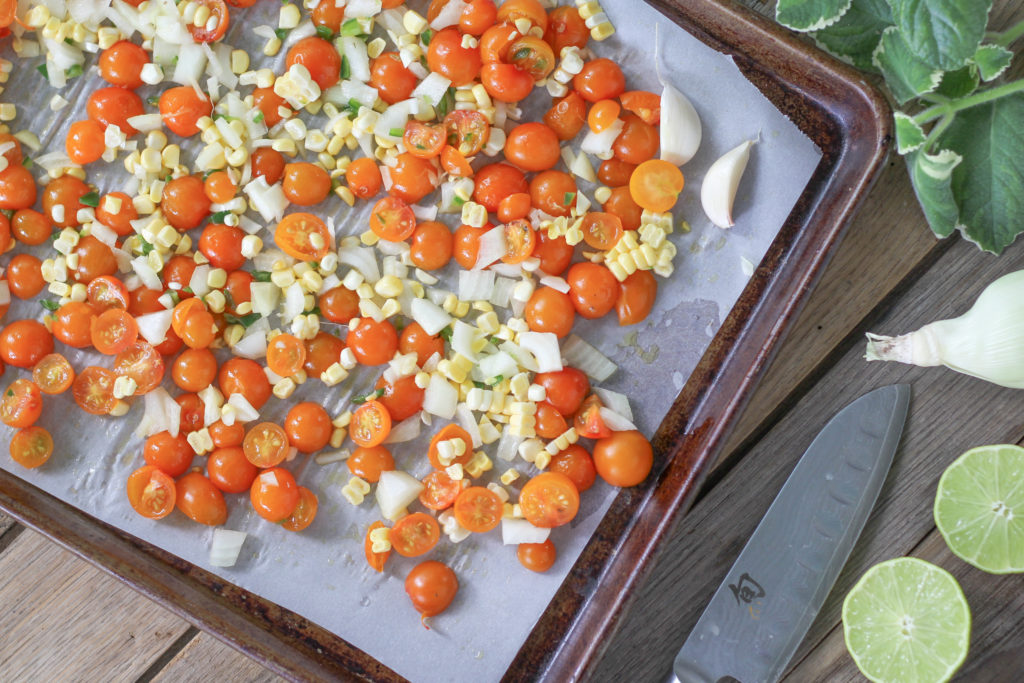 It comes together in no time. Grab a sheet pan. Toss the tomatoes with diced Vidalia onions, a hot pepper or two, maybe an ear of corn, always some unpeeled garlic cloves. Drizzle with olive oil and roast until the tomato skins start to blister.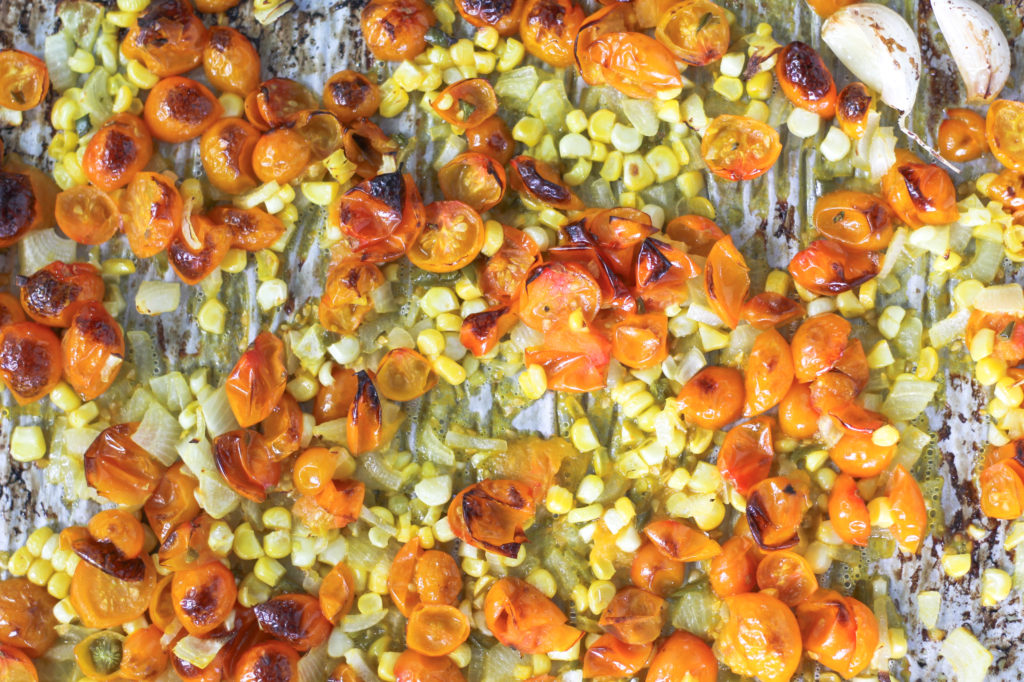 Squeeze the roasted garlic out of the peels into a bowl and smash it up with a little salt, cumin, lime juice, and paprika. Now toss in the rest of the ingredients and stir it up. Taste, adjust, sprinkle on some fresh herbs.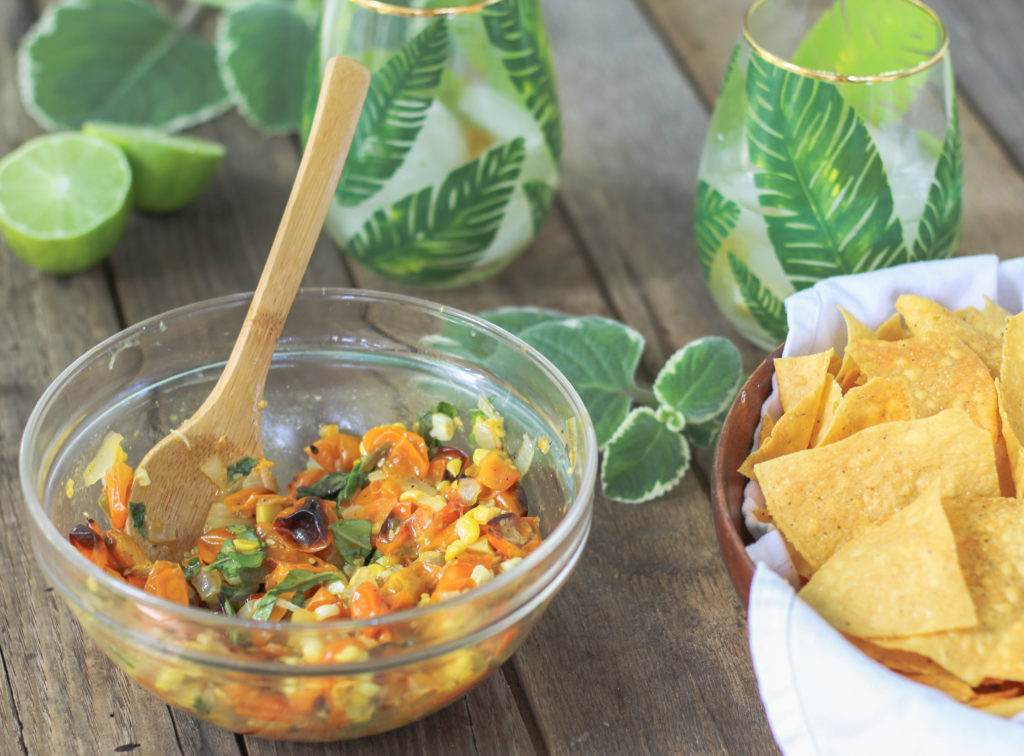 Bring out a basket of tortilla chips and some cold drinks and everyone will be happy 'til the sun goes down.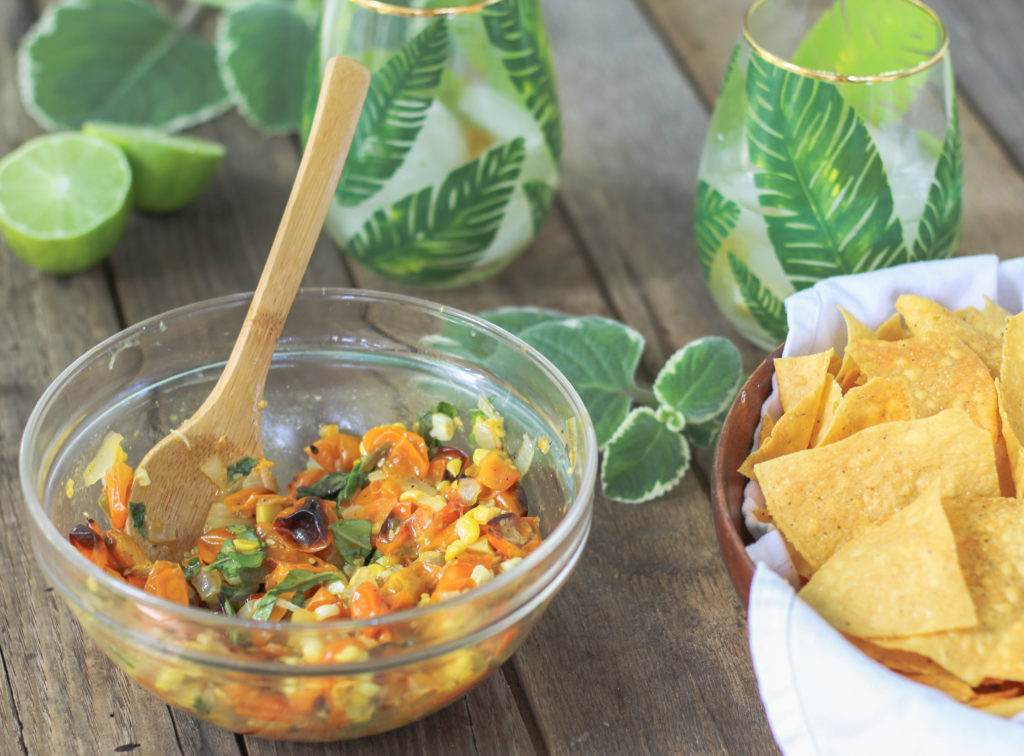 Roasted Tiny Tomato Salsa
2017-04-14 10:53:12
Ingredients
3 cups of your favorite cherry tomatoes, sliced in half or whole depending on size
1/2 cup diced Vidalia onion
1-2 hot peppers (jalapeño, habanero), minced
2 garlic cloves in the peel
1 ear of corn, cut off the cob
2 tablespoons olive oil
1/4 teaspoon cumin
1/4 teaspoon paprika
salt and pepper, to taste
1 teaspoon lime juice, plus more to taste
pinch of cayenne (if you want more heat)
Fresh herbs (basil, cilantro, parsley, Cuban oregano)
Instructions
Preheat the oven to 400.
Line a baking sheet with parchment.
Arrange the tomatoes, onions, peppers, corn, and garlic over the parchment in an even layer.
Drizzle the olive oil on top.
Roast for 6-8 minutes. Stir. Continue roasting another 6-8 minutes, or until the tomato skins begin to brown and blister.
Remove the pan from the oven.
Once the garlic cloves are cool enough to handle, squeeze out the roasted garlic into a medium bowl. Smash the garlic with cumin, paprika, and a pinch of salt and pepper, and a teaspoon of fresh lime juice.
Pick up the parchment paper and pour the tomatoes, corn, onions, and peppers, along with all their juices, into the bowl and toss with the roasted garlic mixture.
Taste and adjust the spices and lime.
Sprinkle with fresh herbs.
Serve with tortilla chips and cold drinks.
Suwannee Rose https://www.suwanneerose.com/