Everyone could use a healthy salad that's ready in five minutes.
But it's particularly important for a hangry person. Not that I know anything about that. No idea why someone gave me this t-shirt.
Anyway, this salad is the cure, and it starts with a couple big handfuls of arugula.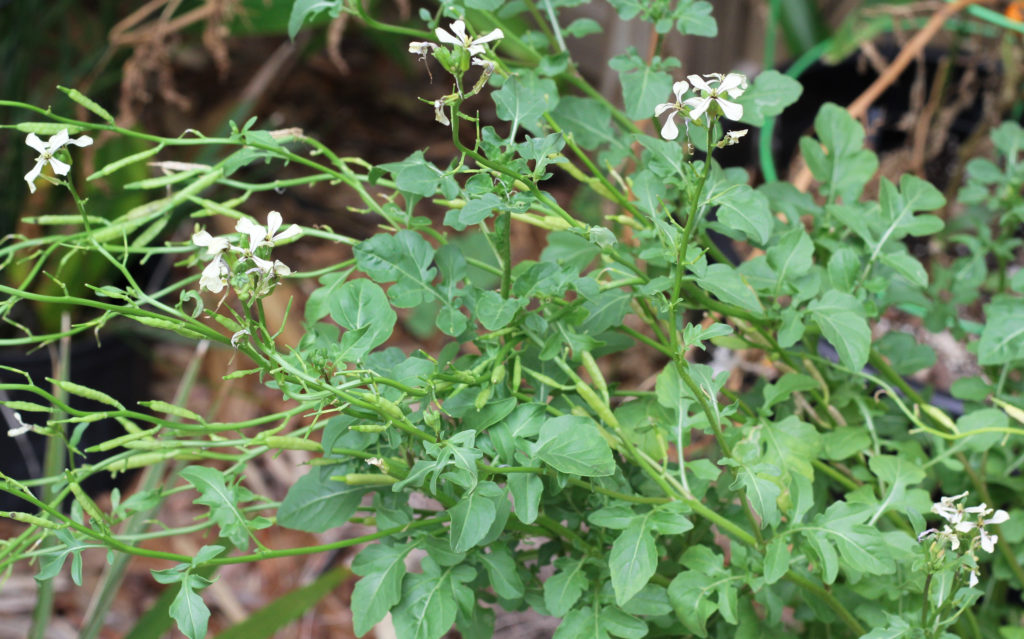 The arugula in my garden is now going to seed, but my how many trips to the store it has saved me. Florida-grown arugula is always extra peppery, and at the end of the season it's got quite a kick. When I go back to store-bought it tastes so bland, but mild arugula is better than no arugula.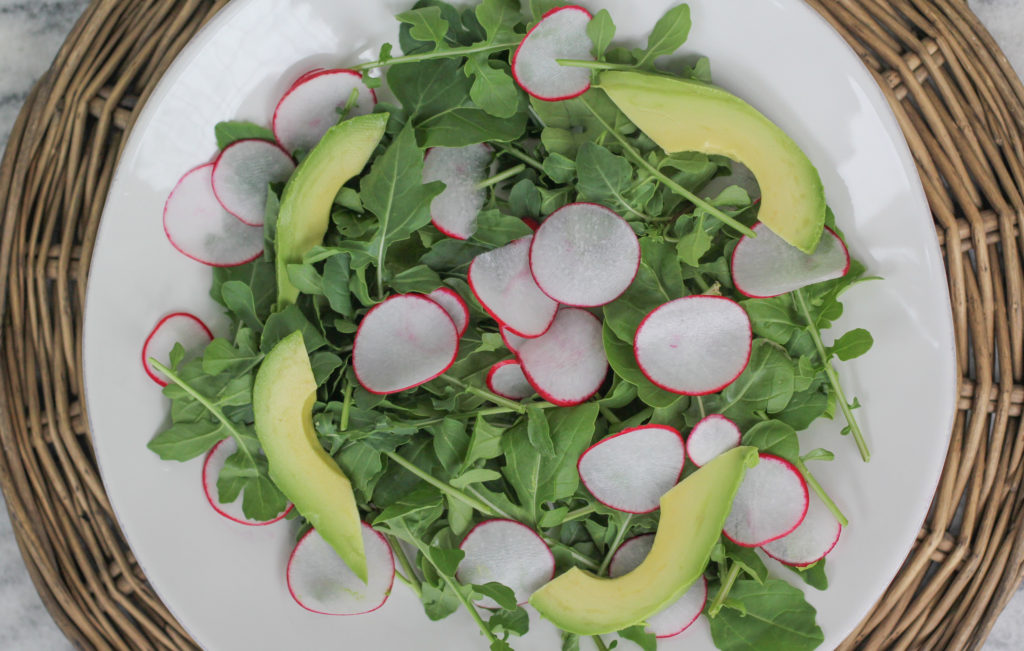 Layer on some secondary veggies for a little contrast in texture and color. Avocado and a thinly sliced radish are my favorite. Then squeeze a little lemon over the top. Use a vegetable peeler to add some thin shaves of parmesan if you're feeling fancy.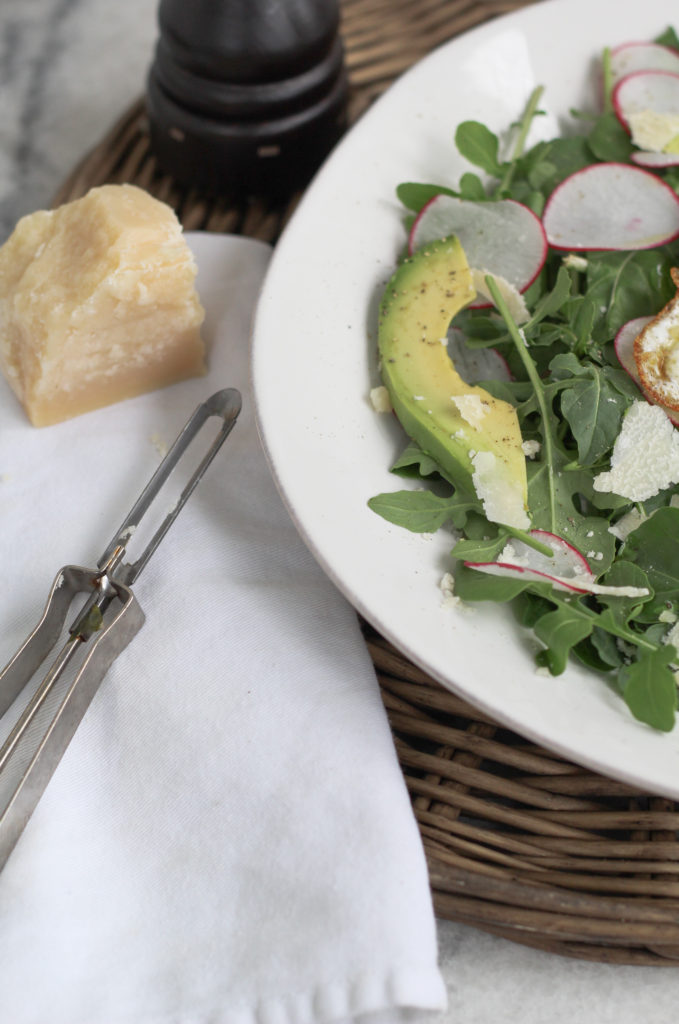 Now we've come to the most critical part: the egg.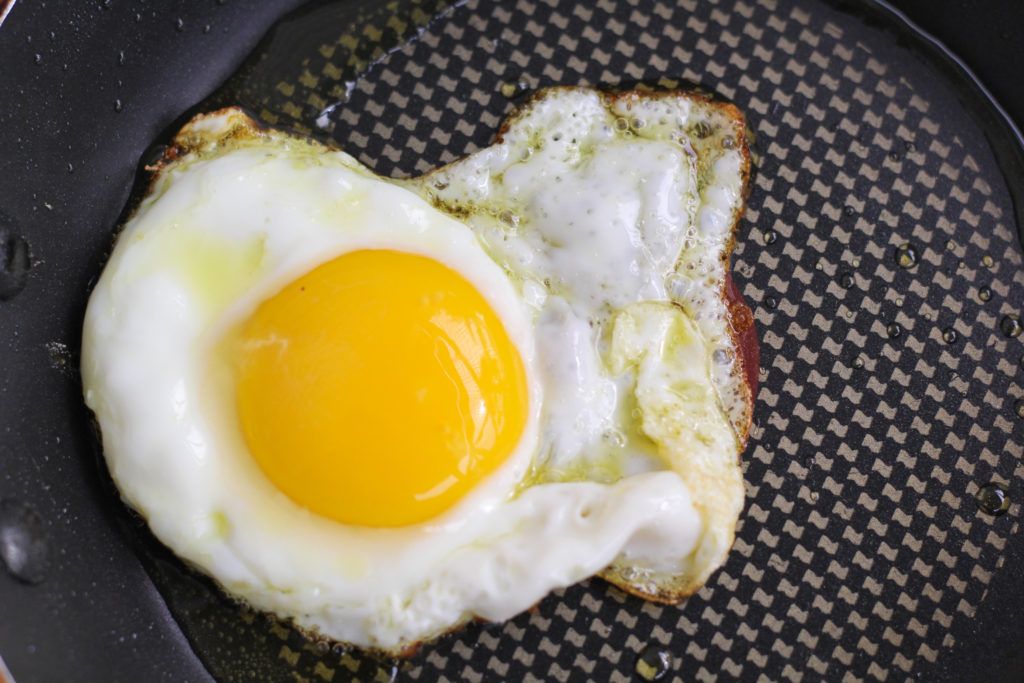 I love eggs every whichaway, but a sunny-side up, olive-oil fried egg is just what the doctor ordered here. The white is basted with the hot oil so the edges get nice and crispy. But no oil on that yolk! That's important, because you don't want it to overcook.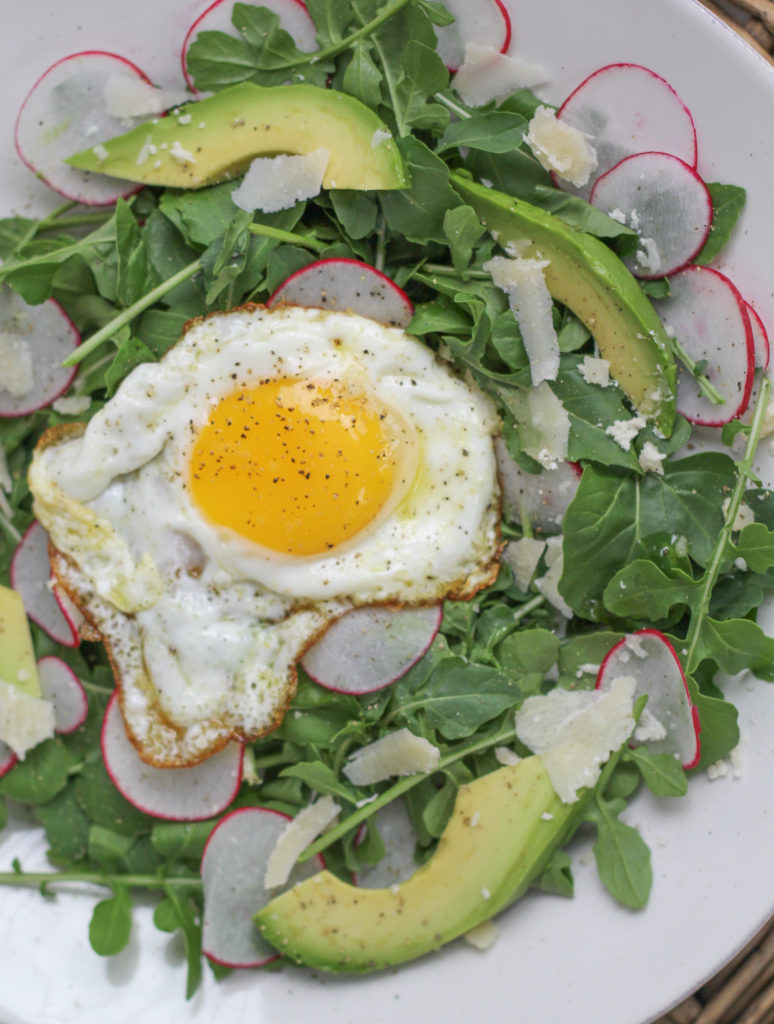 That way, when you sit down to dig into this salad, the first thing you'll do is pierce that yolk with the tip of your fork and watch all that goodness puddle on the veggies below.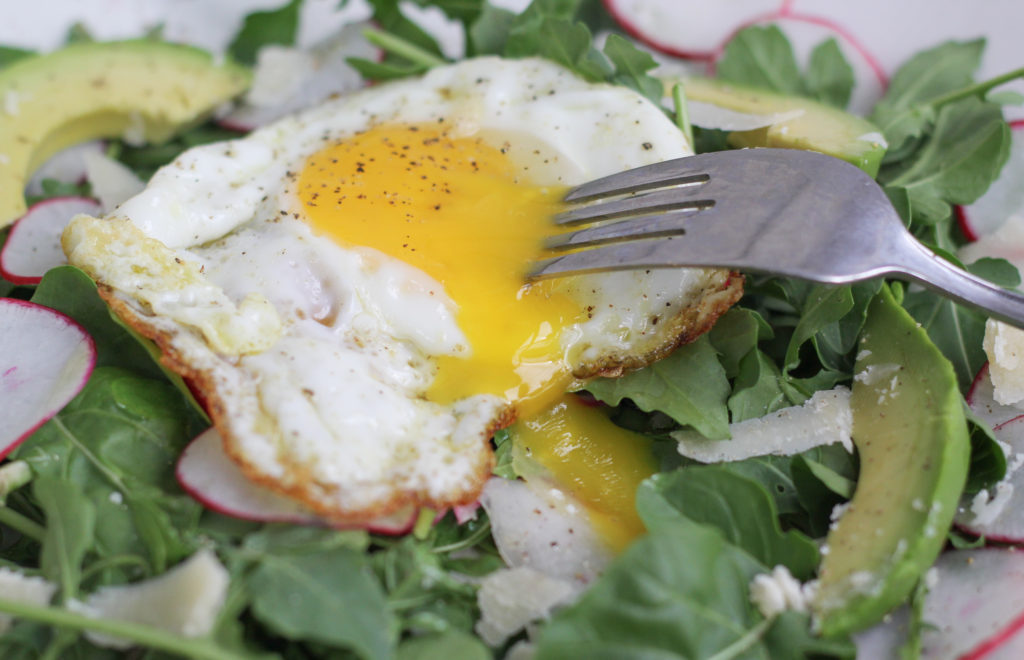 Swirl it around. Voilá! The perfect dressing.
Soon you'll forget you were ever hangry.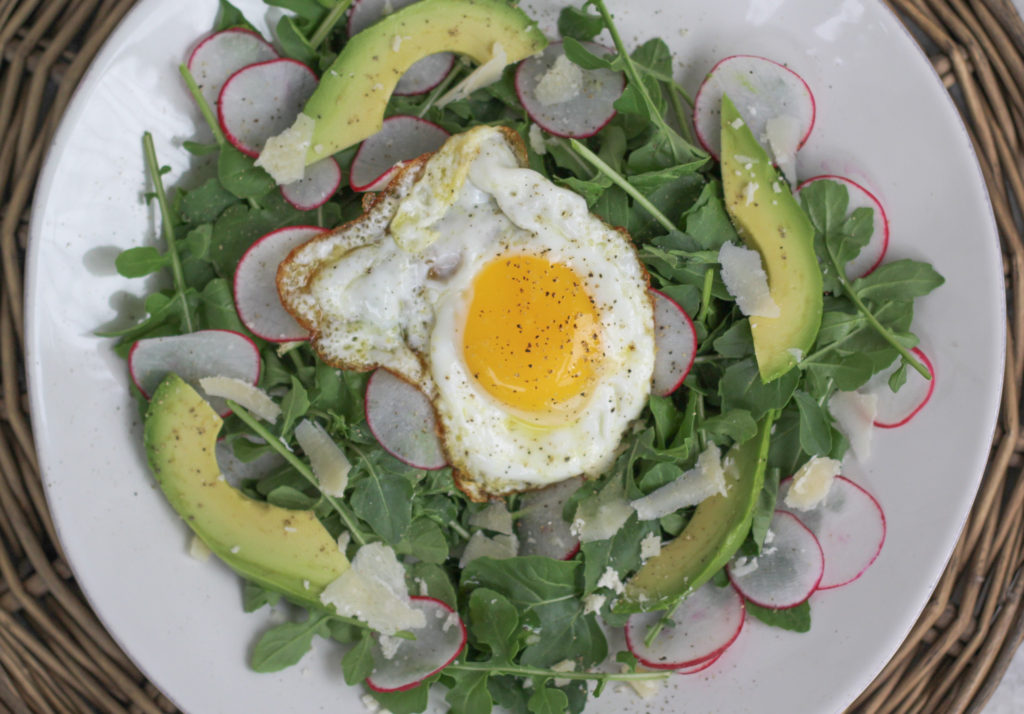 Arugula and an Olive Oil-Fried Egg
2017-05-21 18:06:46
For each serving
2 handfuls arugula
1/4 of an avocado, thinly sliced
1 radish, thinly sliced
1 teaspoon fresh lemon juice
parmesan, optional
olive oil
1 egg
salt and pepper
Instructions
Arrange the arugula, avocado, and radishes on a plate. Drizzle with lemon juice.
Use a vegetable peeler to shave thin slices of parmesan over the top, if you like.
Put a small (ideally non-stick) skillet over medium heat. Add enough oil to cover the bottom of the skillet. Be generous. Once the oil shimmers, add the egg. After about 30 seconds, shake the pan to release the egg. Tilt the skillet so the oil collects on one side. Spoon the oil over the whites, especially the parts that are still transparent. Once the whites are perfectly cooked, the edges are golden and crispy, and the yolk is still standing bright, slide the egg on top of the salad.
Sprinkle with salt and pepper.
Suwannee Rose https://www.suwanneerose.com/