We owe it all to the guava.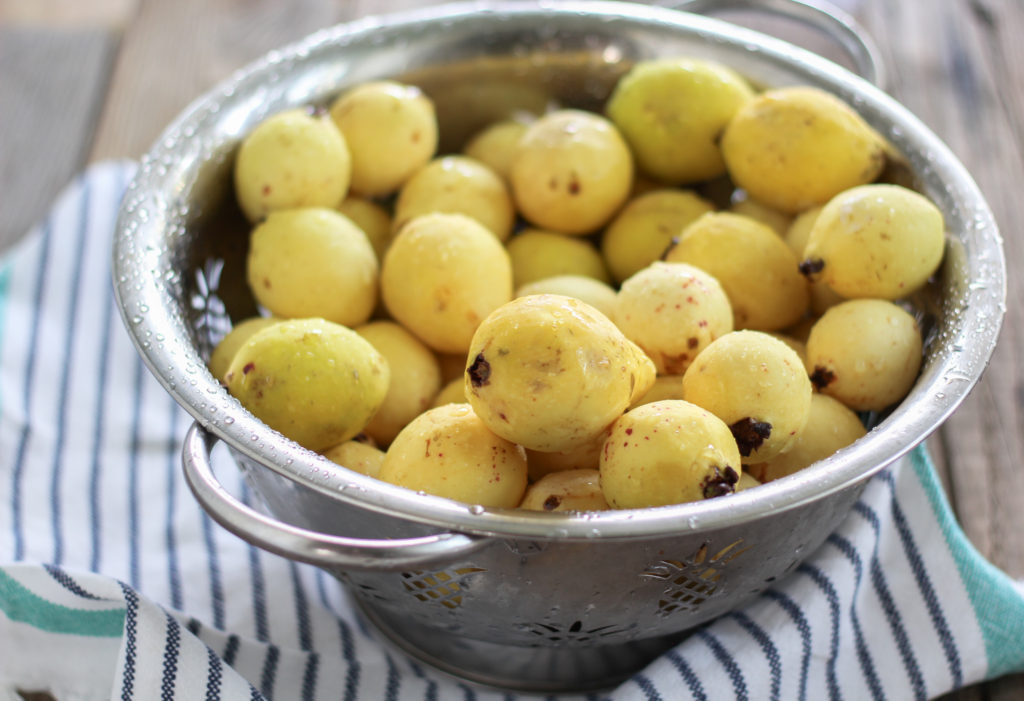 That's what Steve Otto, a Tampa journalist, once wrote when he nicknamed Tampa "The Big Guava." The story goes back to the 1800s, when Gavino Gutierrez searched for guavas rumored to grow wild here to source for a tropical fruit company in New York. He struck out with the guavas, but he saw potential in this little city. As he sailed back home, he stopped in Key West to visit his friend, Vicente Martinez-Ybor, and told him all about it. Ybor decided to relocate his cigar manufacturing to the city. Together, Gutierrez and Ybor transformed a sleepy village into a bustling city filled with thousands of Cuban immigrants that became cigar capital of the world.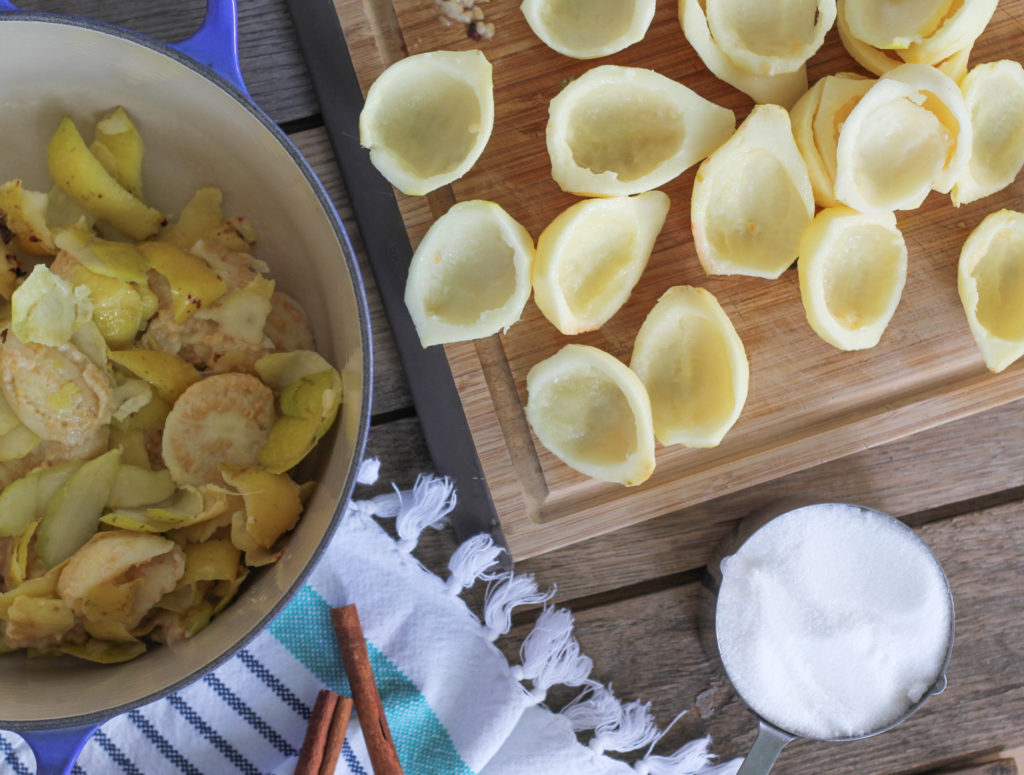 Gutierrez may never have found the wild guavas he was after, but once Cuban culture permeated the city, the flavor of guava followed suit. Now you'll find guava everything here. It's the official fruit and signature flavor of the city. Guava pastries, guava beer, guava popsicles, guava music festivals… you name it, Tampa put the guava in it.
Every grocery store around here carries cans of guava shells in syrup. They're made with the flesh of deep pink guavas, scooped out in the shape of little cups. As soon as you open the can you get a big whiff of that incredible guava perfume. The shells are swimming in the most tooth-achingly sweet syrup. I love them. My cousins, life-long Tampanians, serve them after dinner with cream cheese and Ritz crackers. It captures the flavor of a guava-cream cheese pastry with zero effort. Try it.
My grandma said her mother used to make her own guava shells. It never even crossed my mind I could do this at home. I promised her I'd make some the next time I got some fresh guavas.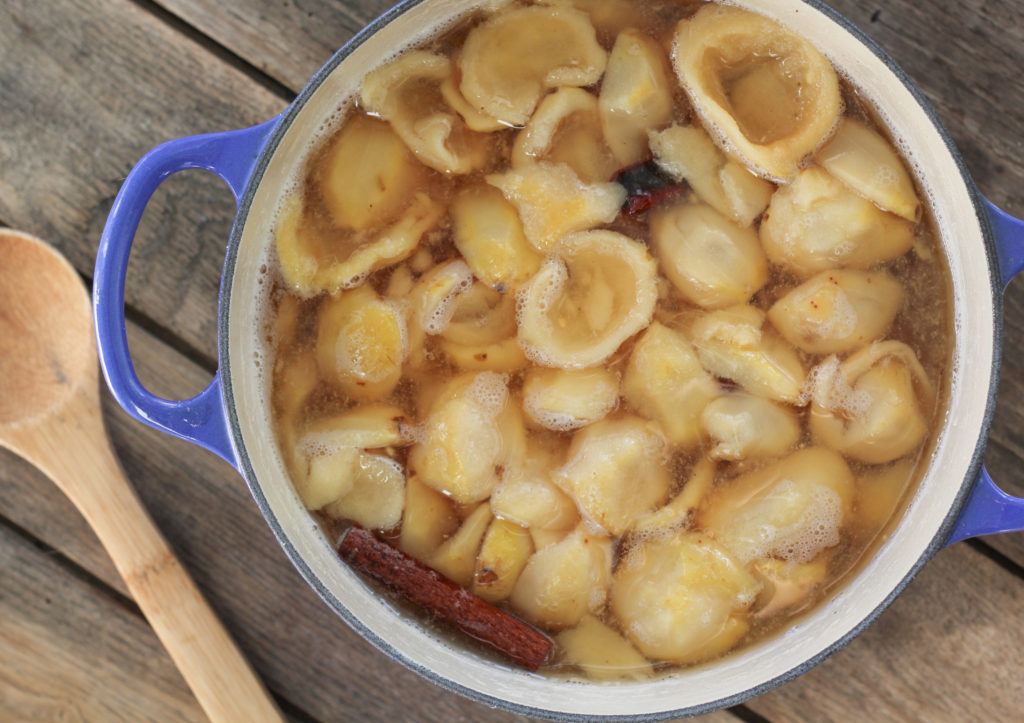 And so I did. I made this last batch with white guavas. They're not quite as beautiful as the pinks, but some people like the flavor of these even more. I love how guavas naturally hold their cup shape even after cooking. It's the perfect place for some cream cheese or ice cream or a dollop of Greek yogurt.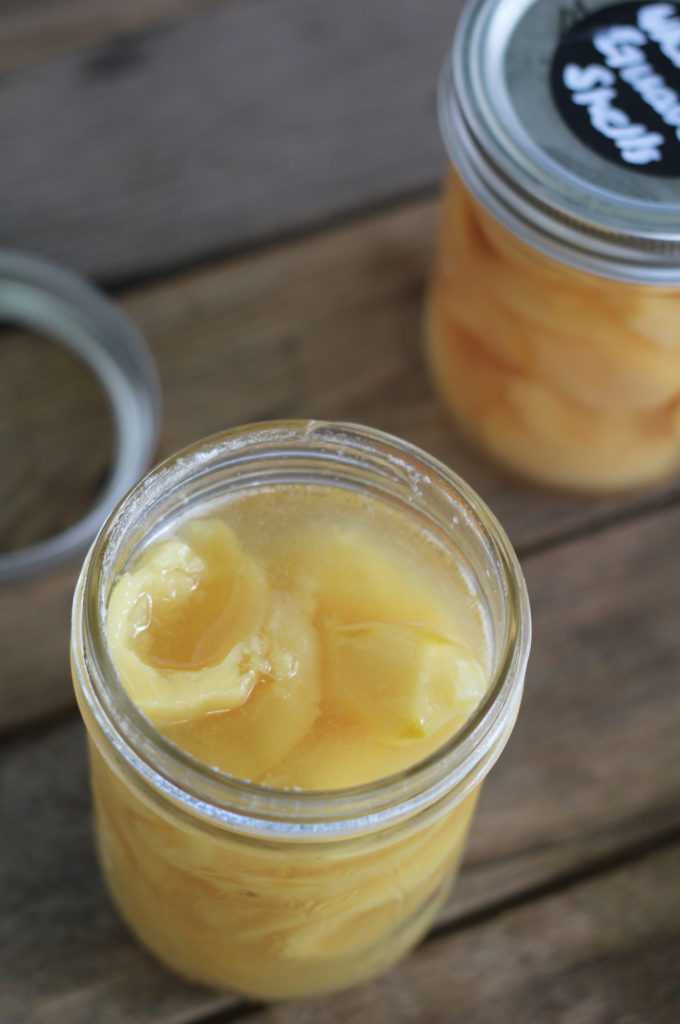 Don't throw away that syrup. It's the hands-down the best dessert sauce of all, especially on cheesecake.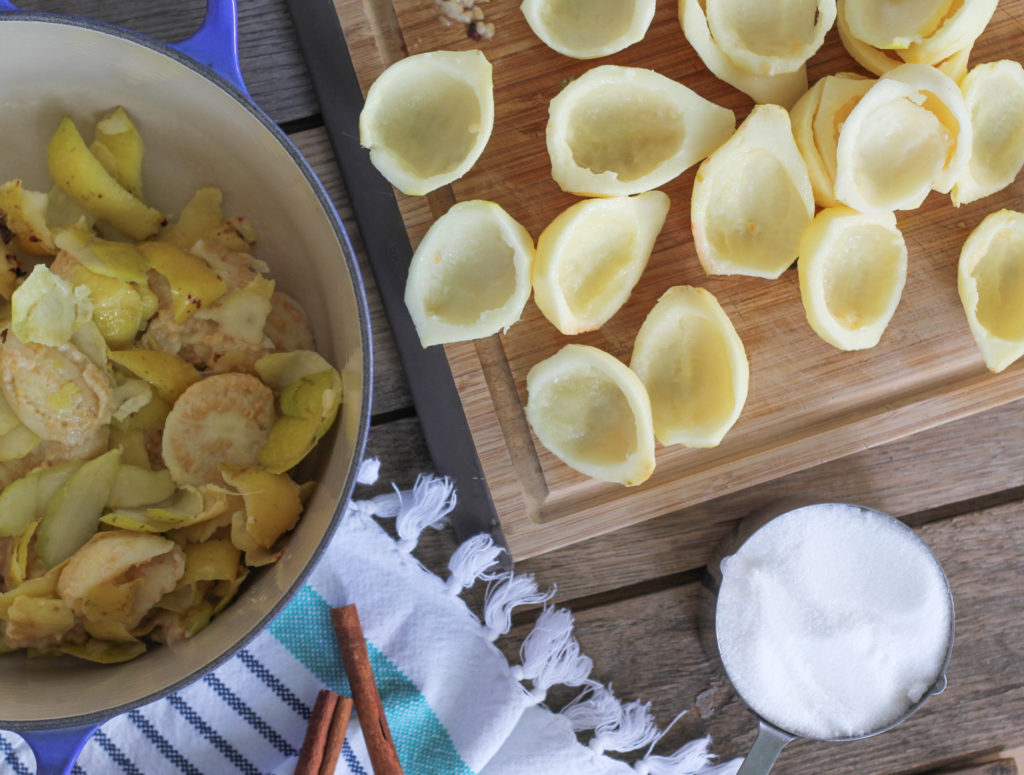 Guava Shells
2017-07-02 08:57:14
Ingredients
8 cups fresh guavas
2 quarts water
4-5 cups sugar (to taste)
3 cinnamon sticks
1 tablespoon vanilla
Instructions
Wash the guavas. Peel them. Slice them in half. Use a small spoon (ideally a grapefruit spoon) to scoop out the seeds. Collect all the seeds and peels in a large pot.
Add 2 quarts of water to the pot and bring it to a boil. Simmer for 15 minutes.
Strain out the seeds and peels and return the liquid back to the pot.
Add sugar and bring it back to a simmer. Once the sugar dissolves, add the guava shells along with cinnamon sticks and vanilla. Simmer and stir very gently for about 10 minutes, or until the shells are softened.
Scoop out the shells into jars and fill the jars with the syrup, and add in the cinnamon sticks.
Store them in the refrigerator. They keep for quite a while in there. I never bother canning them because my family eats them right away.
Suwannee Rose https://www.suwanneerose.com/