One summer day a long time ago, I was stuck in the Schiphol airport. My flight was delayed again and again. The hours ticked by and I was so exhausted but I couldn't fall asleep because I was alone. A flight attendant dressed like Judy Jetson walked up to me and said "I have the answer to all your problems."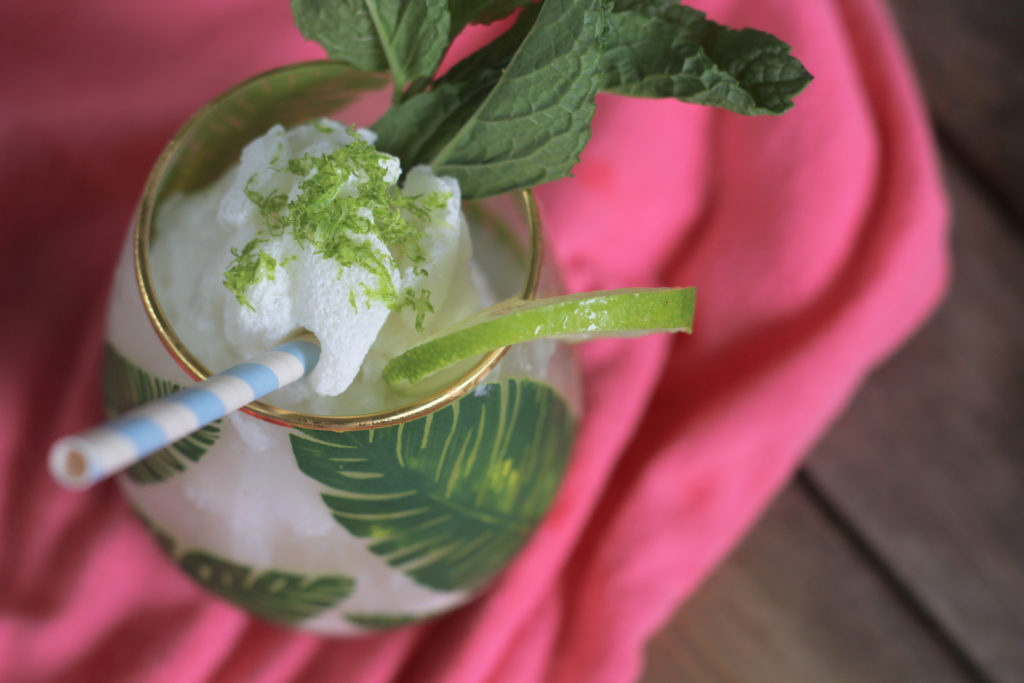 She handed me a handheld battery-operated fan. I stared at the thing. Then I watched her hand out little fans to everyone around me, saying the exact same thing.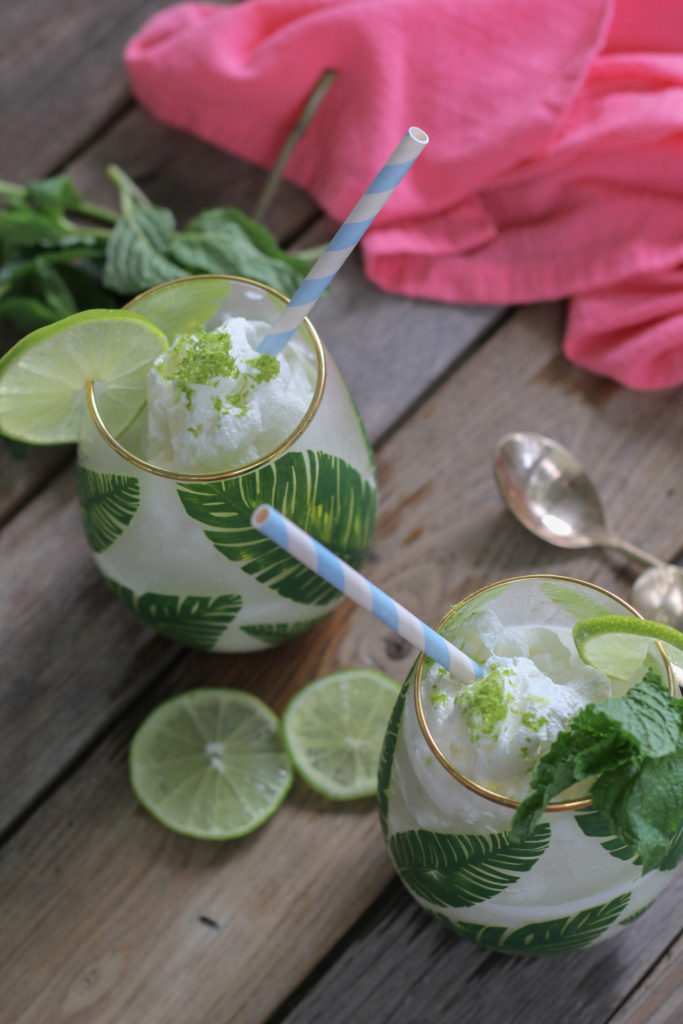 I might have let that preposterous claim slide if Judy was passing out frozen coconut limeades. They won't solve any of your problems, but unlike that freebie fan, they'll take your mind off of them for a moment.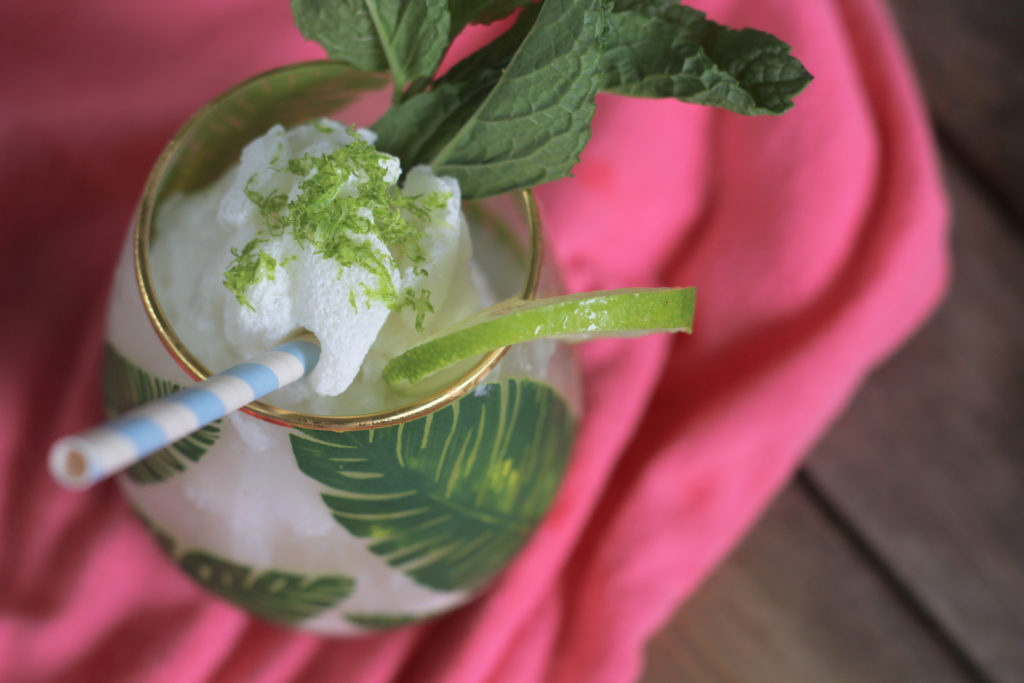 Frozen Coconut Limeade
2017-07-24 18:06:30
Ingredients
5 cups ice
1 cup coconut milk
1/3 cup lime juice (bonus points for key lime)
1/4-1/2 cup sugar, honey, or agave
garnishes
zest of a lime
a handful of fresh mint*
lime wheels
optional
2 shots of rum
Instructions
Blend the ice, coconut milk, lime juice, sweetener, and rum until it's somewhere between slushie and snow cone consistency.
Pour into two glasses and zest a lime over the top. Garnish with some mint leaves and lime wheels and pop in a straw.
Cheers!
Notes
*I've blended the mint right in and it was good!
Suwannee Rose https://www.suwanneerose.com/
Save
Save
SaveSave
SaveSave
SaveSave
SaveSave
SaveSave