It's a 6 1/2-hour drive from Pine Island to Big Pine Key, but it takes us along the most scenic roads in the state. We take Alligator Alley if we're in a hurry, but Tamiami Trail is our favorite way to go. It's mostly two lanes and a little slower, but it brings us even deeper into the heart of the Everglades. The wet cypress forest closes in on the road so we can see the orchids and bromeliads hanging on the branches. There are always dozens of herons perched on cypress knees eyeballing prey, and alligators cruise right alongside the road.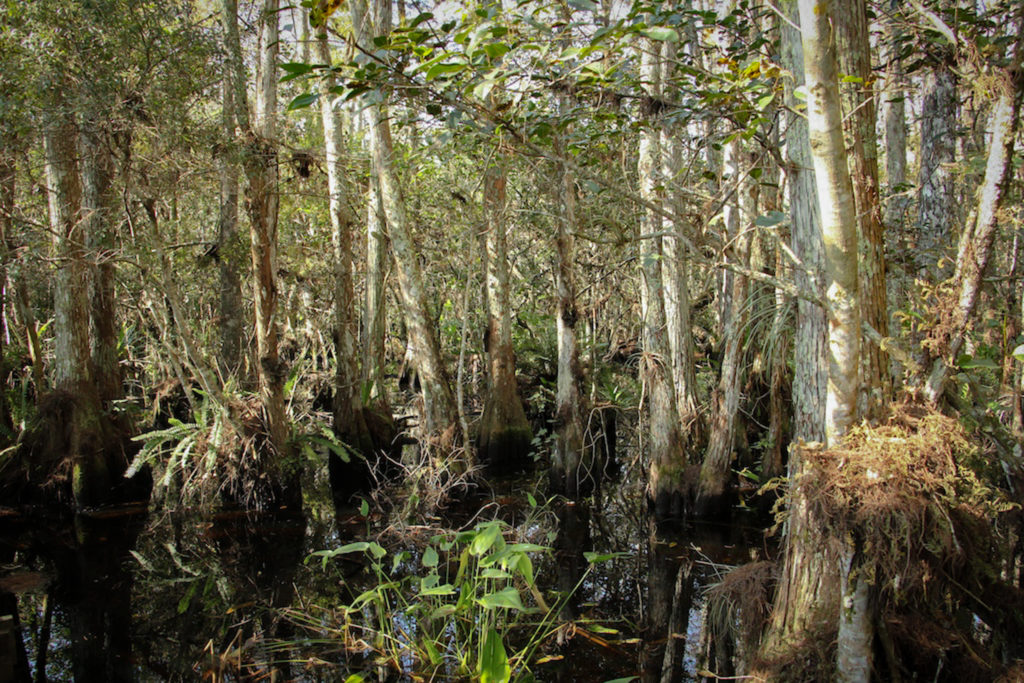 No matter which route we take, we're funneled into Florida City, which jolts us back to civilization for a moment with billboards and cheap motels and traffic light cameras that give people tickets for no damn reason. But soon we're on the Overseas Highway, our favorite stretch. After we cross 18 bridges over turquoise water we'll be on Big Pine Key.

That's how it normally looks. Last week it was hard to see beyond the the mountains of debris that line the road from Key Largo all the way to Key West. Everyone lost their appliances, their furniture and mattresses. The entire contents of people's homes are piled up on along the road, ready to be hauled off, but who knows where it will go or when it will happen. All the palm trees are leaning over with only a frond or two left dangling. The lush canopy of royal poincianas and gumbo limbos is stripped, leaving only bare trunks. Every single structure is damaged, and it only gets worse over every bridge, every island. Big Pine Key is hardly recognizable.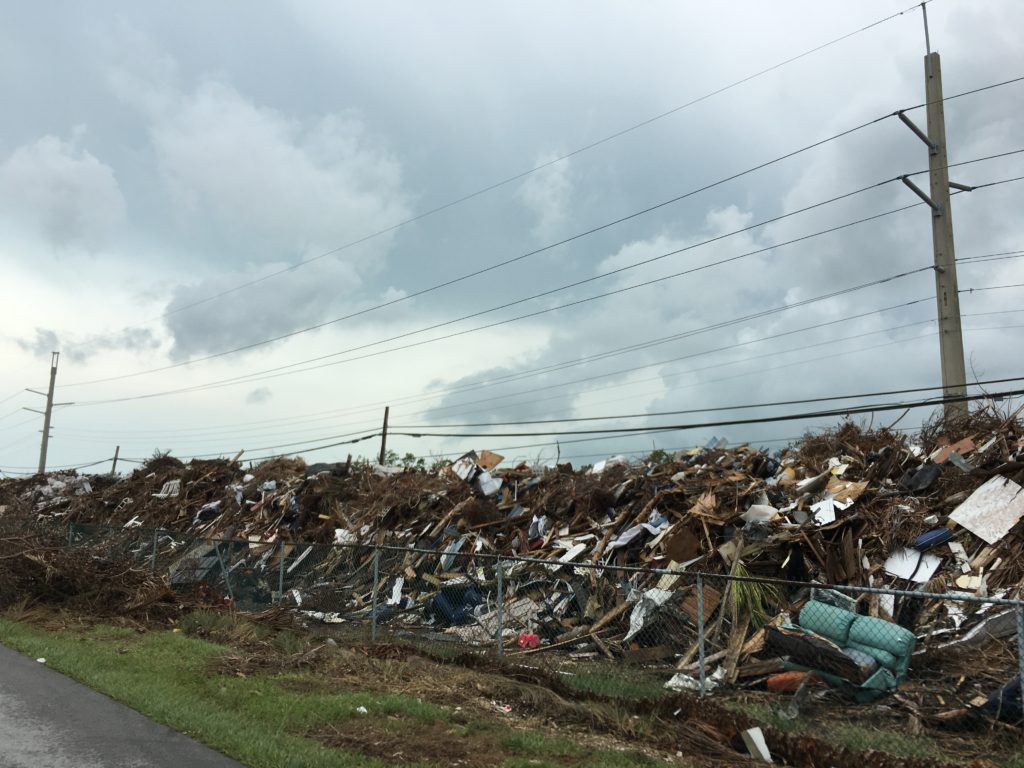 Our friend Dennis offered to lend a hand, so he joined us for the trip, and we met my stepdad there. I packed the cooler with food that didn't require any prep since my mom's kitchen isn't fully functioning at the moment. Even after working in the heat all day, none of us had much of an appetite. I mostly lived on cold brew coffee and brownies.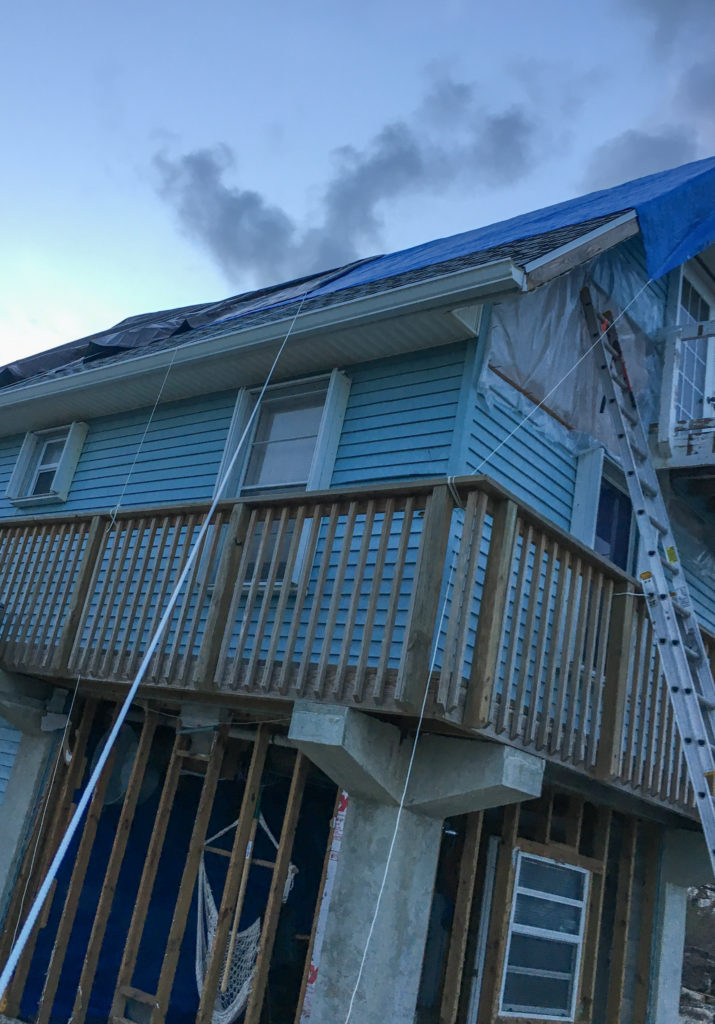 There's still a ton of work to do, so we'll be heading back soon.
Once we got home, I was ready for real food. Some homegrown goodness to restore and revive. We're transitioning from summer tropical fruit to winter vegetables, so there's not a lot to pick and eat at the moment. Somehow the avocados held fast during the storm. Armed with a few of those and a bunch of herbs, I was on my way to a big, healthy pot of soup.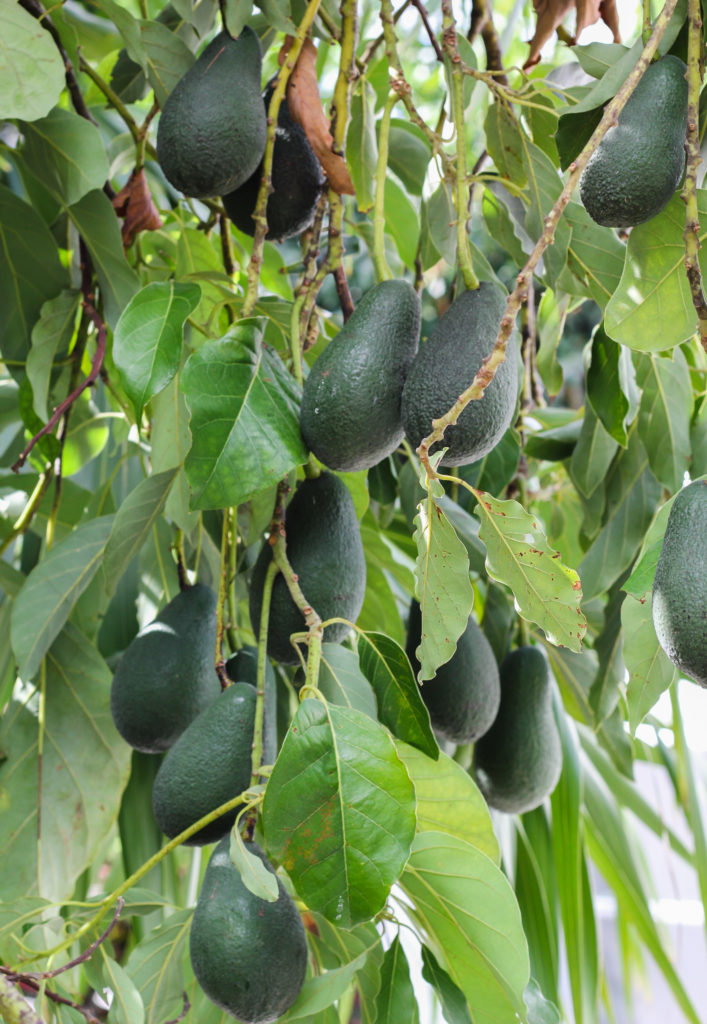 I used to think avocados had to be eaten raw, that it would be weird to heat or cook them. I got over that with the fried avocados I did recently, and I'm taking it even further here.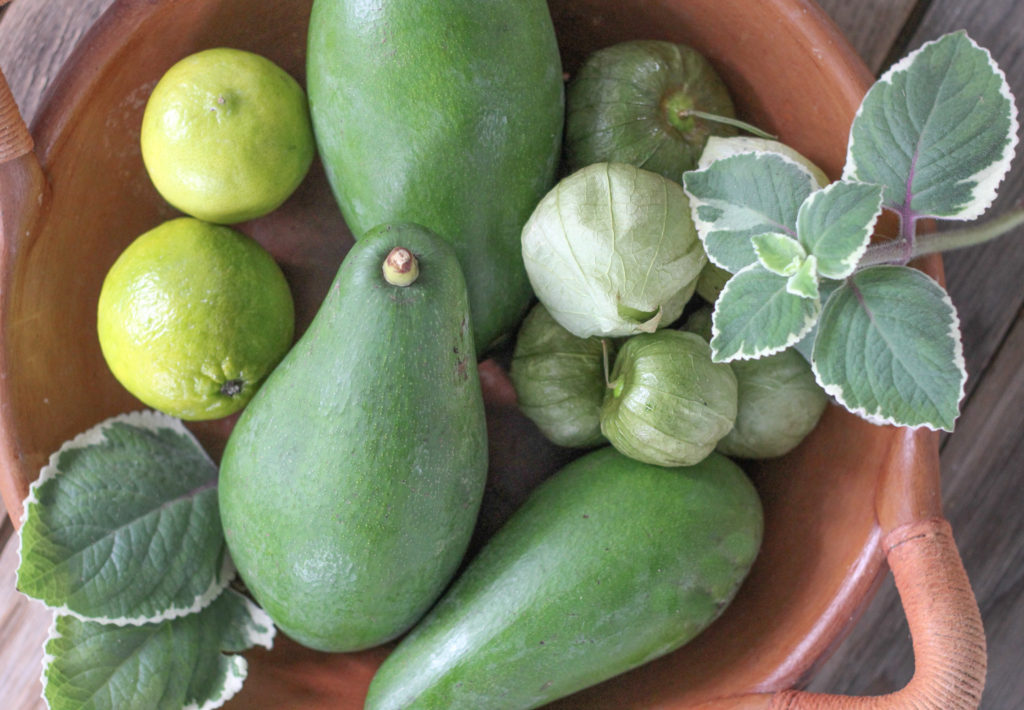 It's a tortilla soup, which gets its name because corn tortillas are added to thicken and flavor the broth. Normally there's chicken involved, but the only chicken lover in this house is the cat, so I nixed the meat and layered on veggies, herbs, and spices.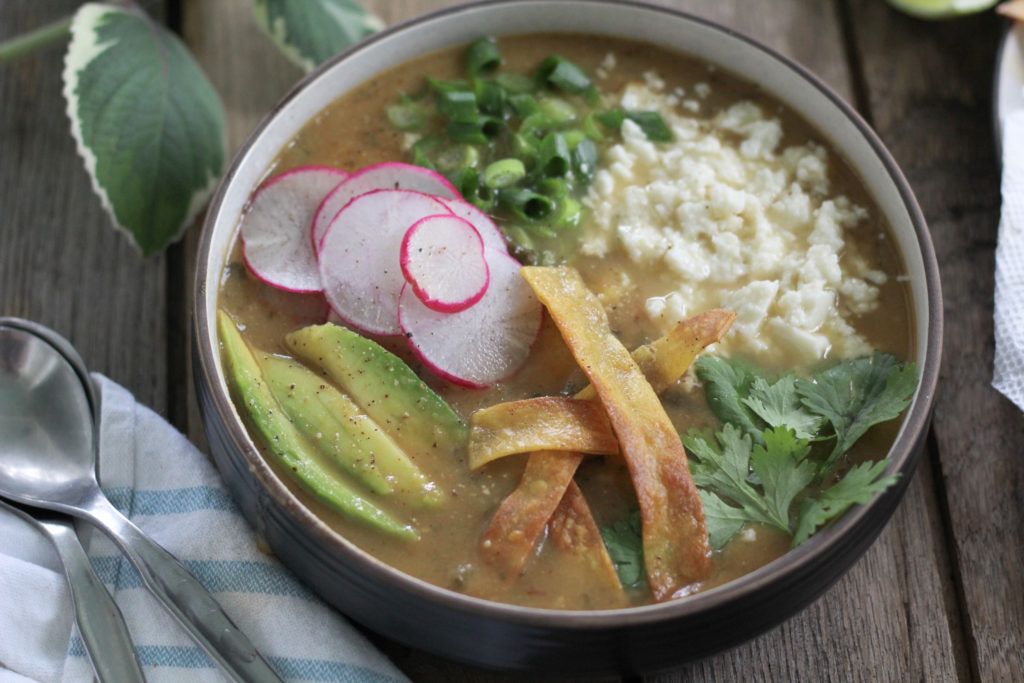 I used a secret weapon: exactly one pepper from a can of chipotles in adobo. If you're not familiar with these little flavor bombs, they're smoked and dried jalapeños canned in a sauce of tomatoes and onions and garlic. All it takes is one pepper plucked from the can to flavor an entire pot of soup. Save the rest in the freezer.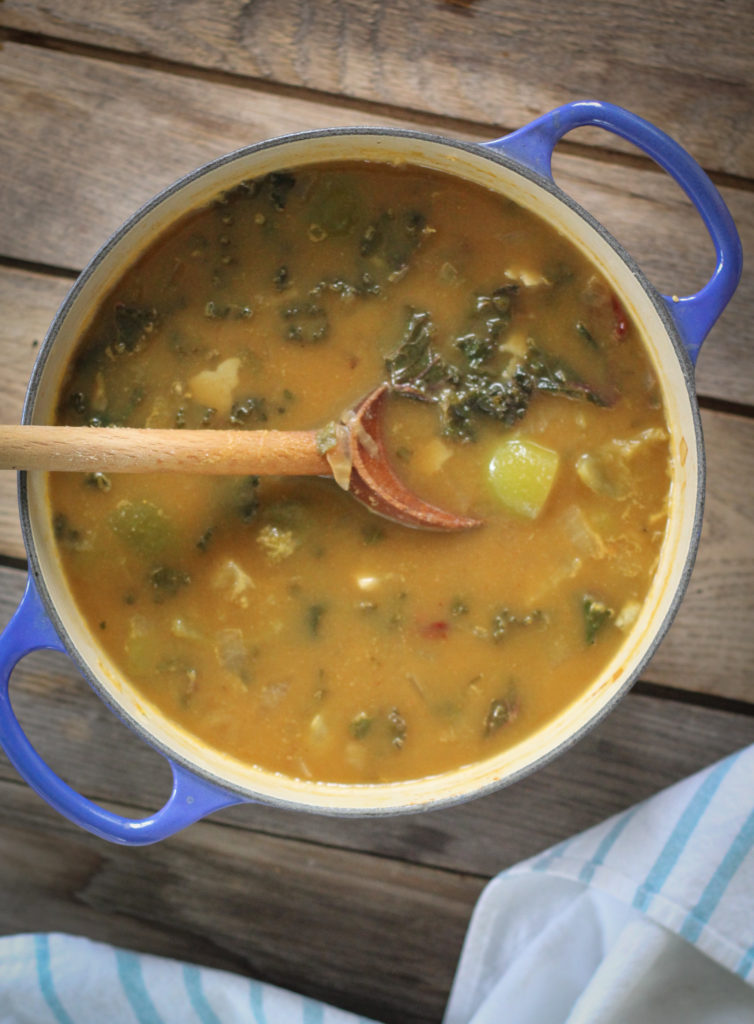 Onions, tomatillos, greens, spices, broth, tortillas, and avocados… all that gets simmered and blended together. You get a smooth, silky, golden soup speckled with a little green.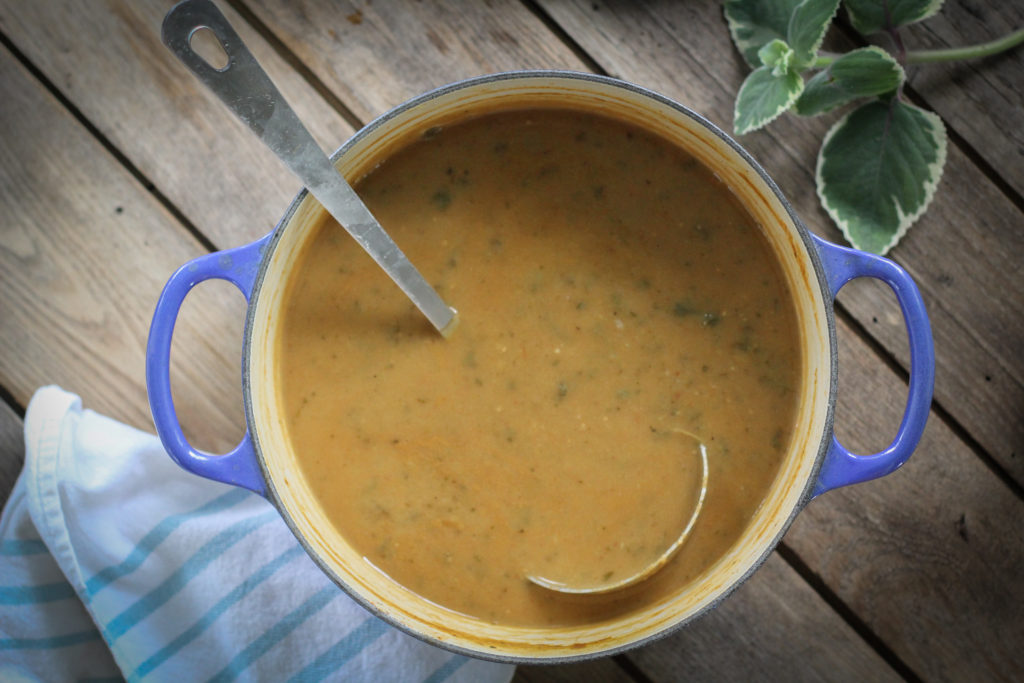 Now put it on the back burner, because there's one more thing and you've got to promise not to skip it: crispy fried tortilla strips.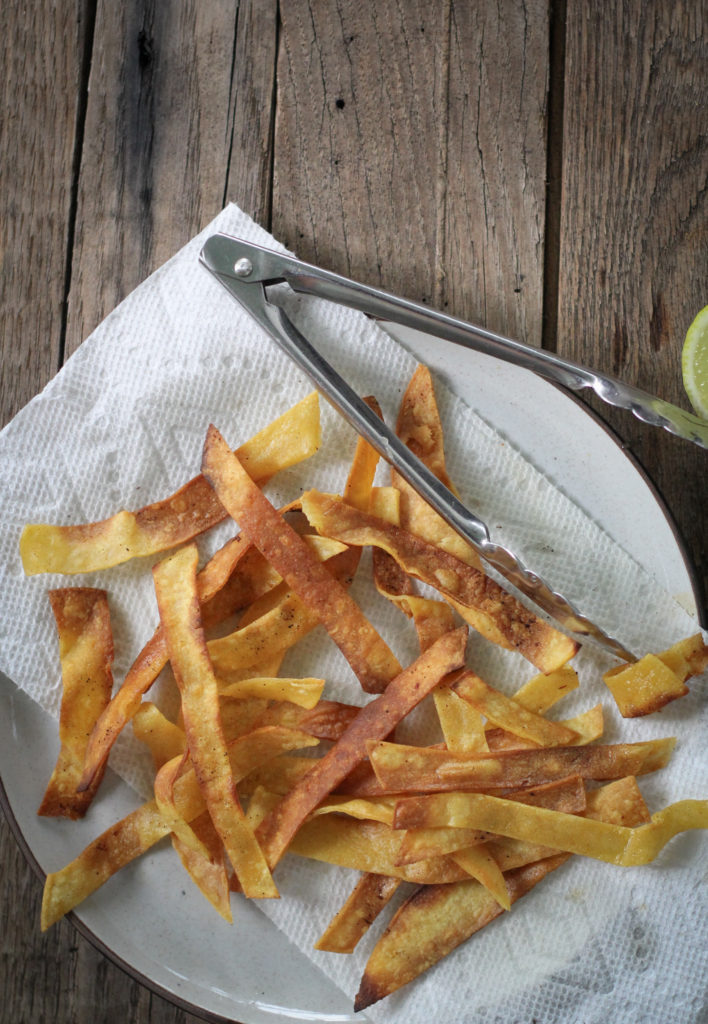 Because they are infinitely better than crushed up tortilla chips.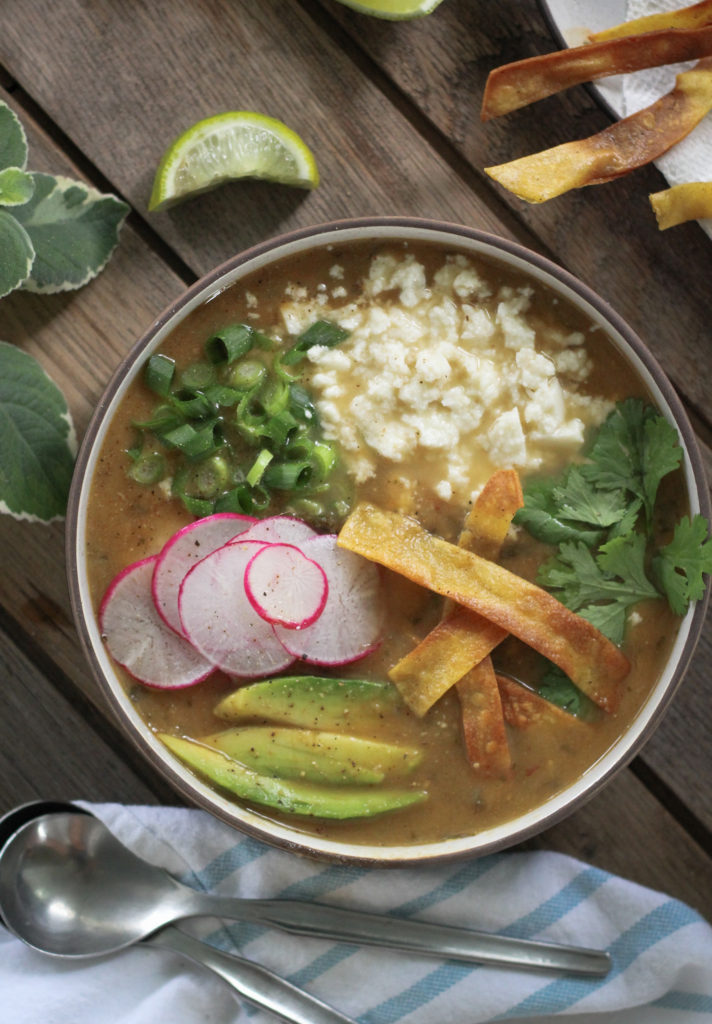 Fill up your bowl, pile it up with all your favorite fixings, and dive in.
Avocado Tortilla Soup
2017-10-06 14:12:15
Ingredients
2 tablespoons olive oil
1 Vidalia onion, diced
2 1/2 cups diced tomatillos
2 cloves garlic, thinly sliced
1 tablespoon chopped fresh Cuban oregano*
1 teaspoon cumin
1 teaspoon coriander
1 teaspoon smoked paprika
1/2 teaspoon salt
1/2 teaspoon black pepper
2 cups chopped kale, spinach, or collard greens
1 chipotle pepper from a can of chipotles in adobo, chopped**
6 cups stock or broth
4 corn tortillas, torn into pieces
2 cups diced avocado
1 tablespoon fresh lime juice
For the Tortilla Strips
3 tablespoons high-heat oil
4 corn tortillas
sprinkle of chili powder and salt
Topping Ideas
sliced green onions
cilantro
crumbled queso fresco
shredded cheddar or pepper jack
lime wedges
thinly sliced radishes
pepitas
fresh corn
thinly sliced avocado
Instructions
Heat the oil in a large Dutch oven over medium low. Saute the onion until soft and translucent. Add the tomatillos. Saute, stirring often, until they begin to break apart. Add the garlic and Cuban oregano and cook for another couple minutes. Sprinkle on the cumin, coriander, paprika, salt, and pepper and give it a good stir. Add the kale and cook until it's wilted and bright green. Add the chipotle pepper, stock, and tortillas. Bring it to a simmer and cook for about 10 minutes.
Add the avocado and lime juice.
Now it's time to blend. If you've got an immersion blender, that's the best way to go. If not, transfer the soup to a blender. Blend until smooth. Then return the soup to the pot over low heat. Taste and adjust the seasonings.
Make the Tortilla Strips
Heat the oil in a large skillet over medium heat. Slice the tortillas into 1/4-inch strips. Add them to the hot skillet in batches. Use tongs to flip them so they're golden on both sides. Move them to a plate lined with paper towels. Lightly sprinkle with chili powder and salt.
Ladle the soup into bowls, add your choice of toppings and tortilla strips and serve.
Notes
*sub other types of fresh oregano or 1 tsp dried
**Omit or use half for mild soup.
Suwannee Rose https://www.suwanneerose.com/
SaveSave
SaveSave
SaveSave
SaveSave