I used to be a tea lover in a world filled with coffee shops. I'd stare at chalkboards listing fancy lattes and cappuccinos, but my options were always Lipton, regular or decaf. Every once in a while I'd visit shops devoted exclusively to tea in other cities and think, wow, if that was in my neighborhood I'd be there every day.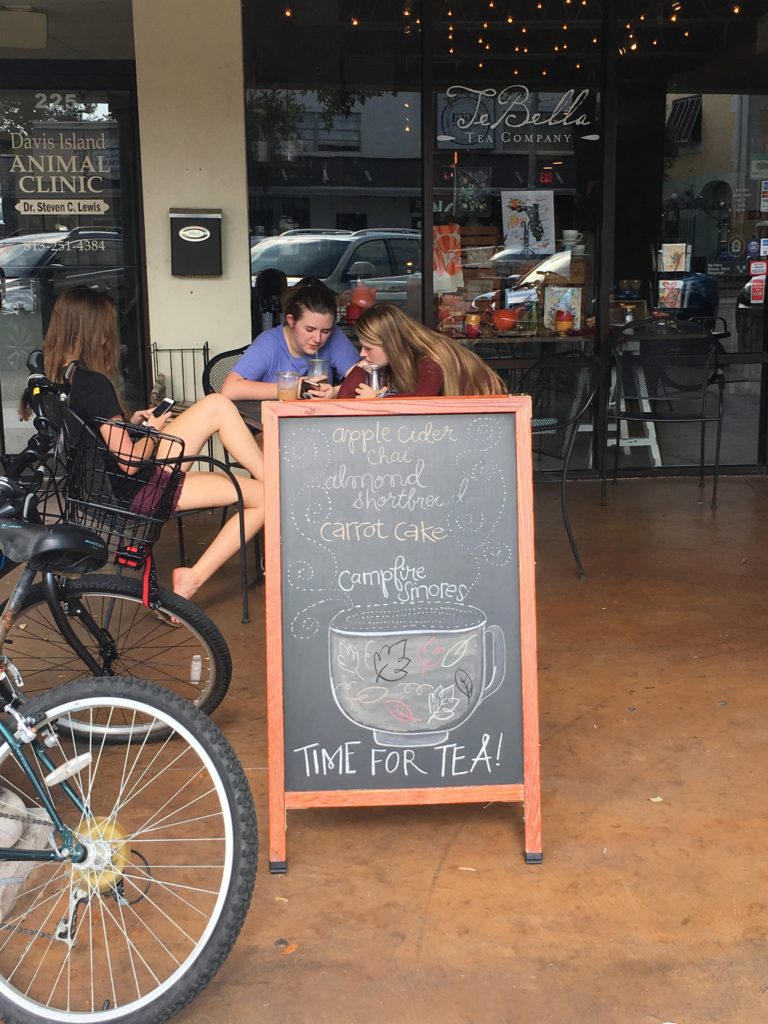 My friend Abigail opened TeBella in 2010. When I walk in the door I feel like Norm walking into Cheers. There are almost a hundred varieties, from traditional estate teas to eclectic modern flavors.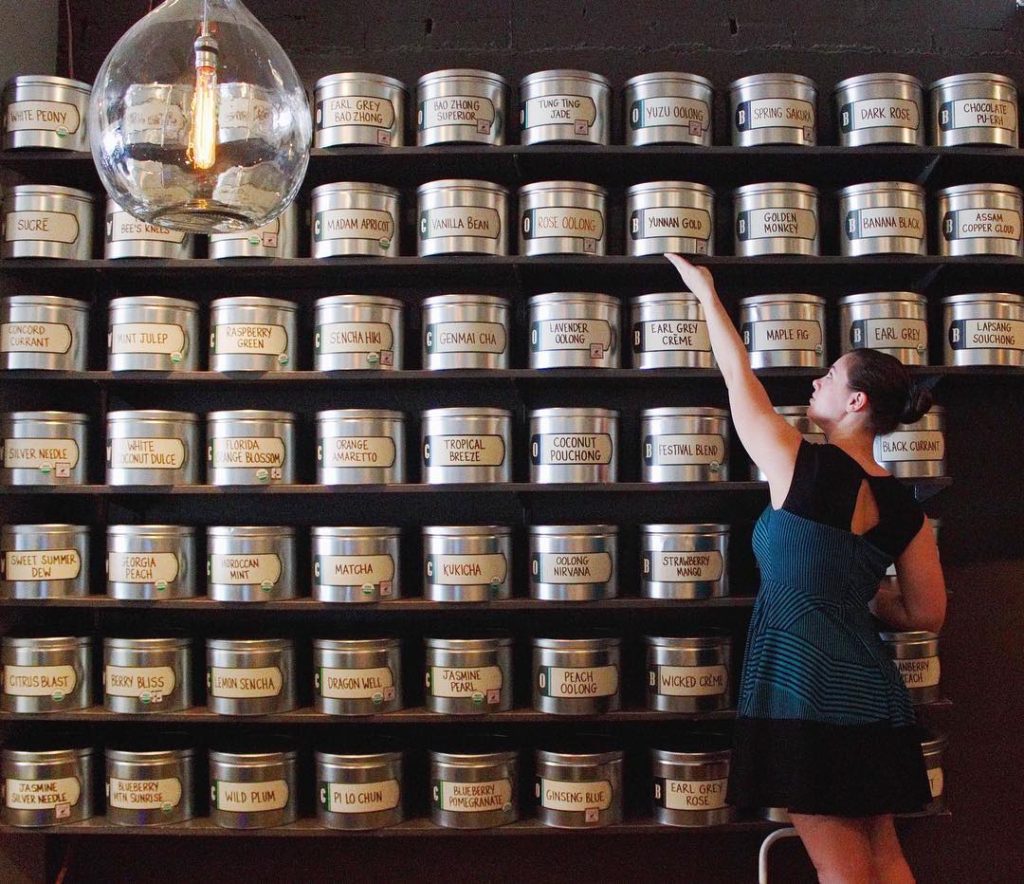 Every season they roll out new ones. I'm game to try them all. I've also taken classes there on cooking with tea, pairing tea and chocolate, and mixing tea-infused cocktails.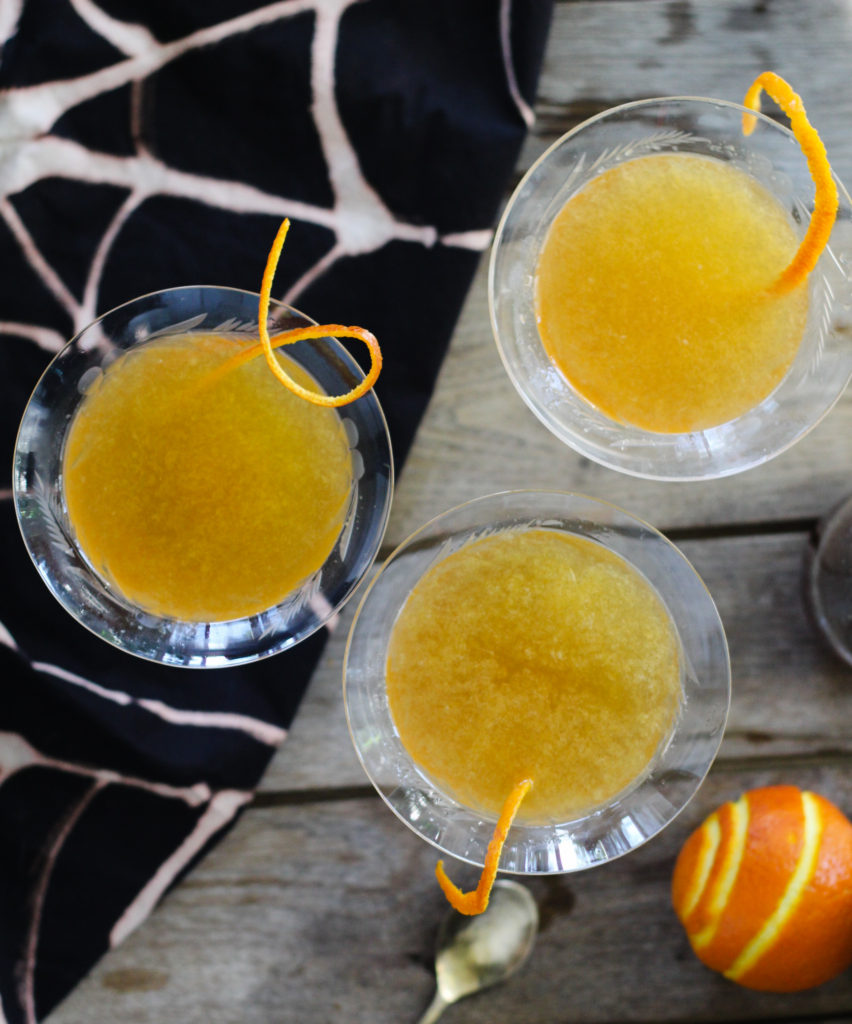 I was most intrigued by one called Satan's Whiskers. It's a classic cocktail, first appearing in Harry Craddock's Savoy Cocktail Book in 1930. You start with gin, then layer on 4 types of orange: juice, liqueur, bitters, and a twist. There are two versions depending on the liqueur you use; if you choose Grand Marnier, you get "straight" whiskers, if you go with orange curaçao, the whiskers are "curled." Either way you go, add some big long whiskers of orange zest for effect.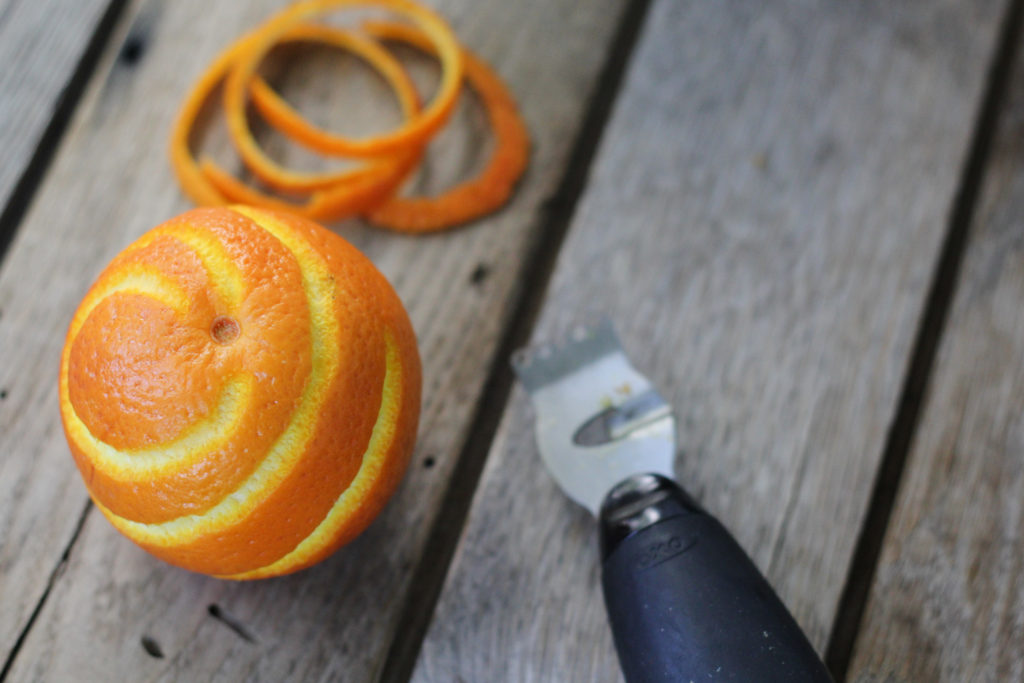 The original calls for sweet and dry vermouth, but the TeBella recipe swaps out that sweet vermouth for honey infused with Apple Cider Chai, a black tea flavored with apples, cloves, cinnamon, orange peels, cardamom, and ginger. It smells heavenly as it steeps. Even veteran Satan's Whiskers drinkers won't miss the sweet vermouth.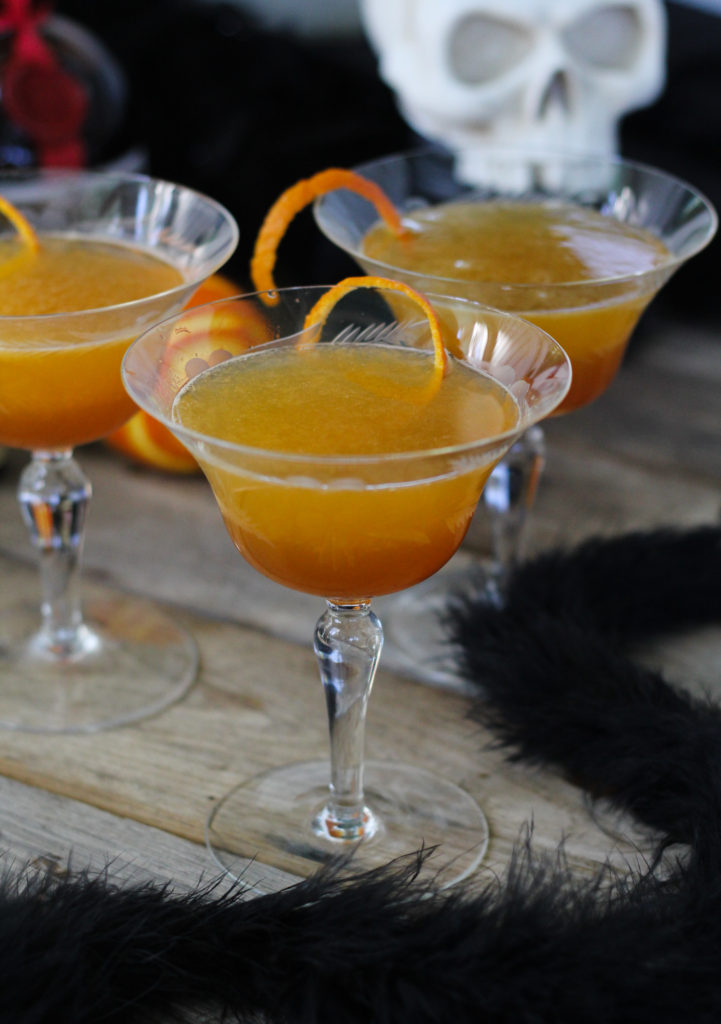 The first sip of this potion is juicy and sweet, but it finishes with a devilish hit of bitter and spice. Happy Halloween!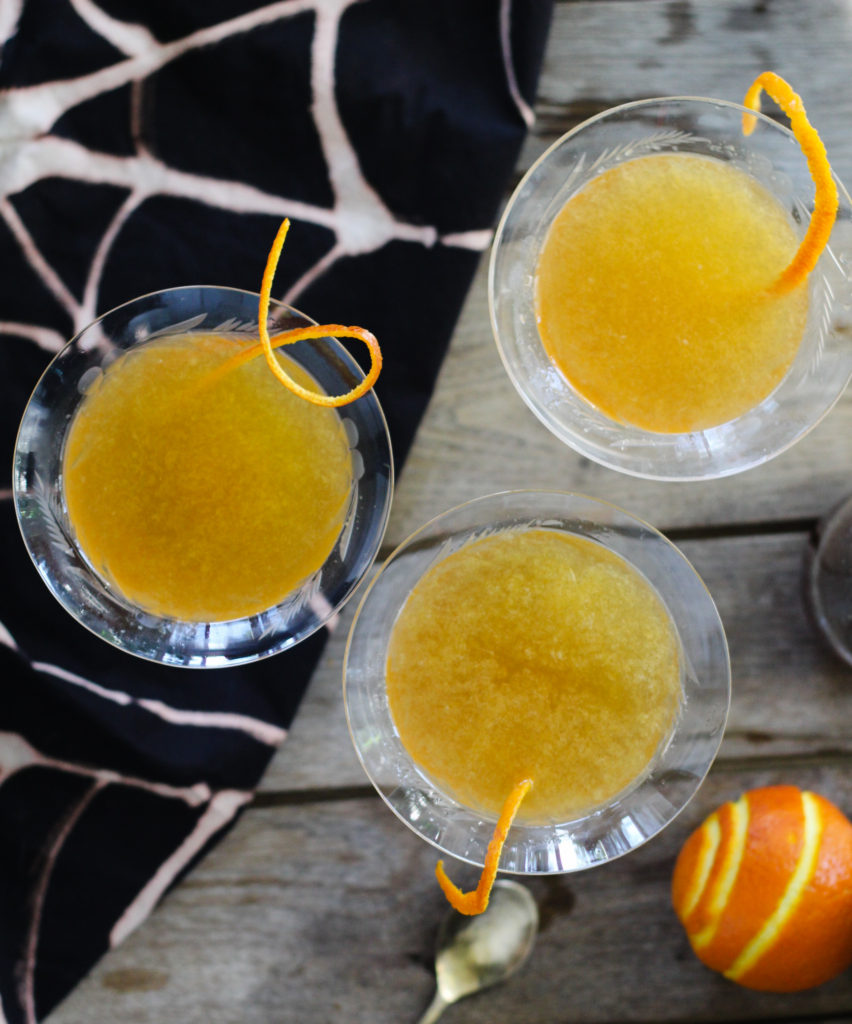 Satan's Whiskers
2017-10-28 14:13:50
For the Apple Cider Chai Syrup
4 tablespoons Apple Cider Chai (or other spiced black tea)
3 tablespoons orange blossom honey
For Each Drink
1 oz gin
1 oz dry vermouth
1 oz Apple Cider Chai syrup
1 oz fresh-squeezed Florida orange juice
1 oz Grand Marnier or orange curaçao
3 dashes orange bitters
long curls of orange zest
Make the Apple Cider Chai syrup
Bring 16oz water to a boil then remove from stove. Pour into a measuring cup then add the Apple Cider Chai. Steep for 5 minutes then strain into a glass or bowl. Add the honey and stir until dissolved.
To Make Each Drink
Combine gin, vermouth, tea syrup, orange juice, Grand Marnier, and orange bitters in a cocktail shaker. Strain into a glass and garnish with a curl of orange zest.
Suwannee Rose https://www.suwanneerose.com/
Save
Save
SaveSave
SaveSave
SaveSave
SaveSave
SaveSave
SaveSave
SaveSave
SaveSave
SaveSave
SaveSave
SaveSave