You'll find guava barbecue sauce on the menu at plenty of restaurants between Tampa and Miami, but you'll be hard-pressed to find one made from fresh guavas.
We've got guavas growing wild all around us, but if you've ever dealt with fresh ones, you know exactly why people don't want to mess with them.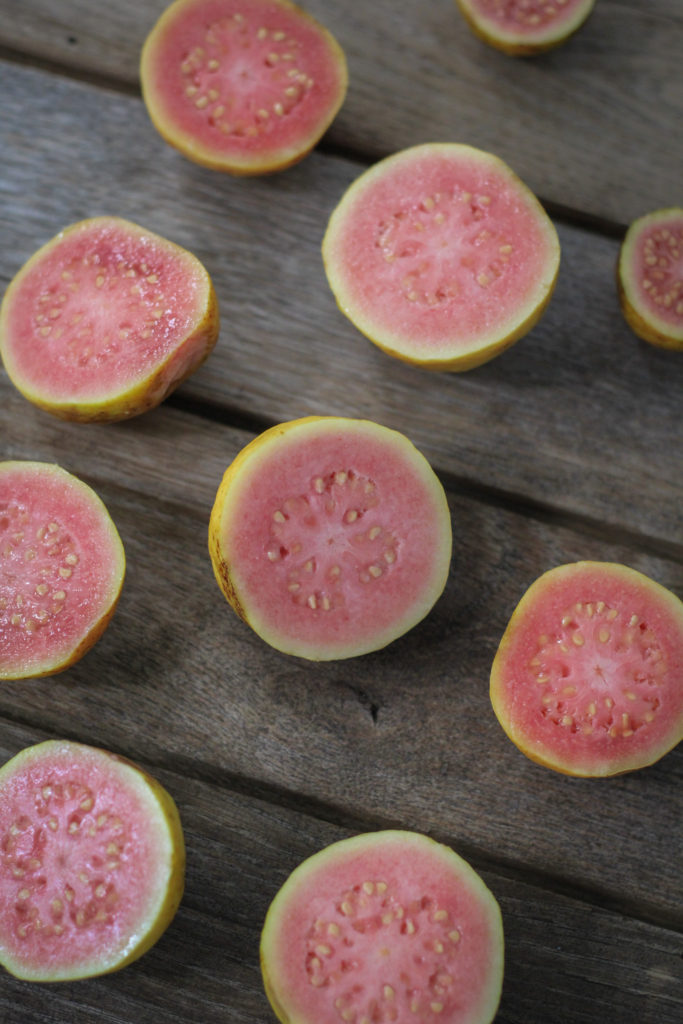 See all those seeds? They're tiny but sooooo hard, and there's just no easy way to get around them. That's why guava paste is the go-to for chefs and home cooks alike. It's all fruit, no seeds. I've certainly used my share of it. But just like everything else in life, the taste of fresh is beyond compare. If you're a guava lover like me, it's worth the effort. I find cooking them with the seeds then straining them out at the end is the easiest way to go, and none of the fruit is wasted.
As a side note to my fellow guava lovers, check out Grandma's Guava Jam and Guava Shells.
Let's venture into this fruit's savory side with classic Caribbean-style guava barbecue sauce. It's spicy, savory, tart, and sweet, and that unmistakable tropical guava flavor shines through.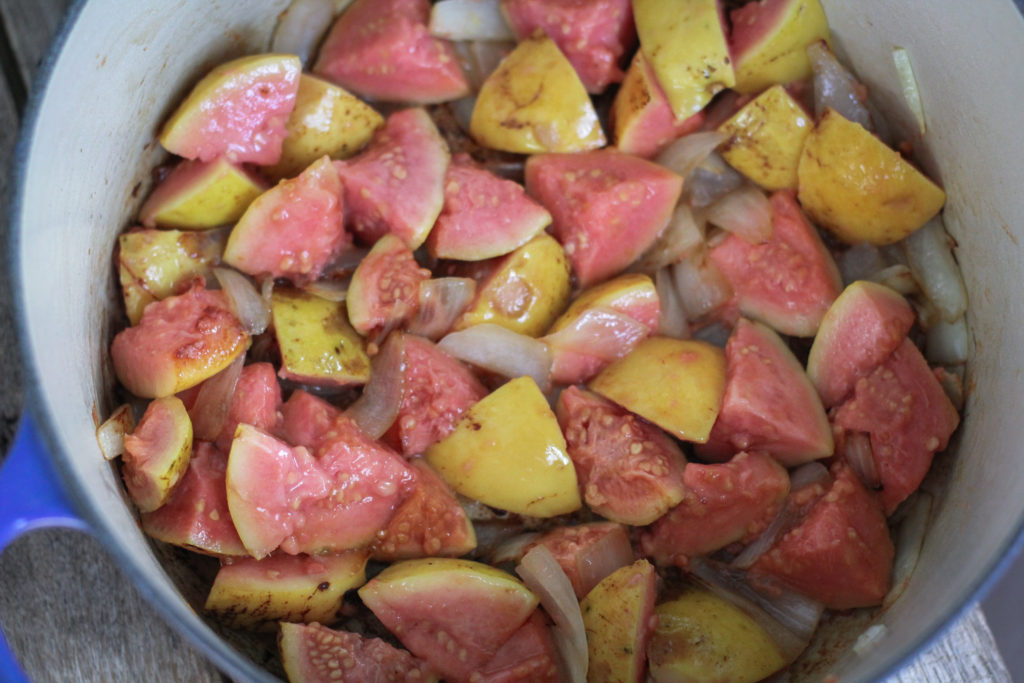 Simmer the guavas with a combination of traditional barbecue sauce ingredients along with a few from the tropics, including rum, lime juice, and allspice.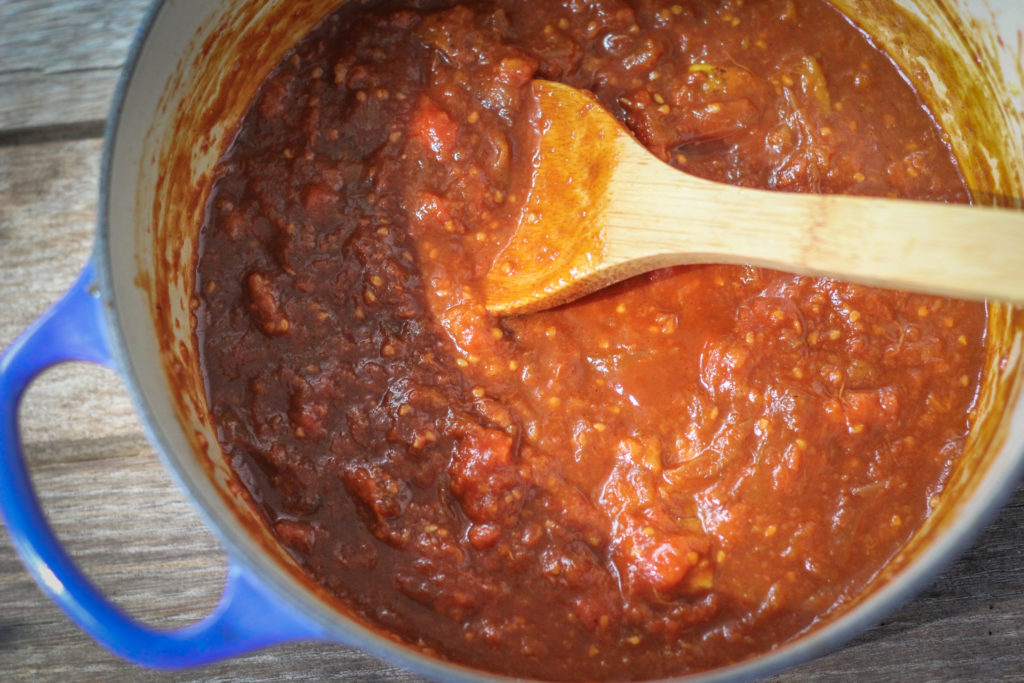 Once it's jammy, press the sauce through a mesh sieve and say goodbye to all those pesky seeds.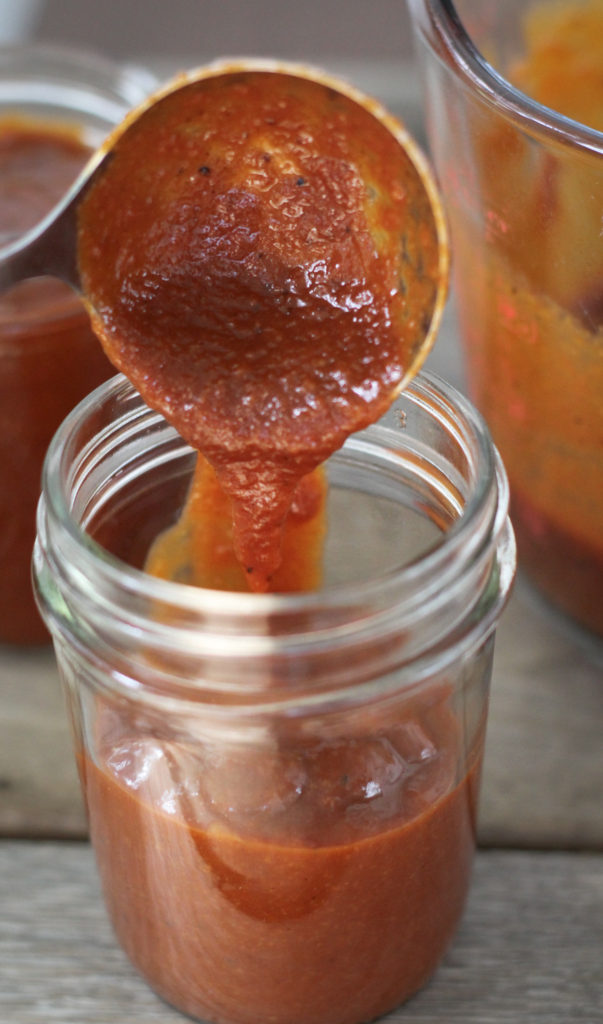 Ladle into small jars. I reserve some in the fridge to use up in the next week or so, then pop the rest in the freezer.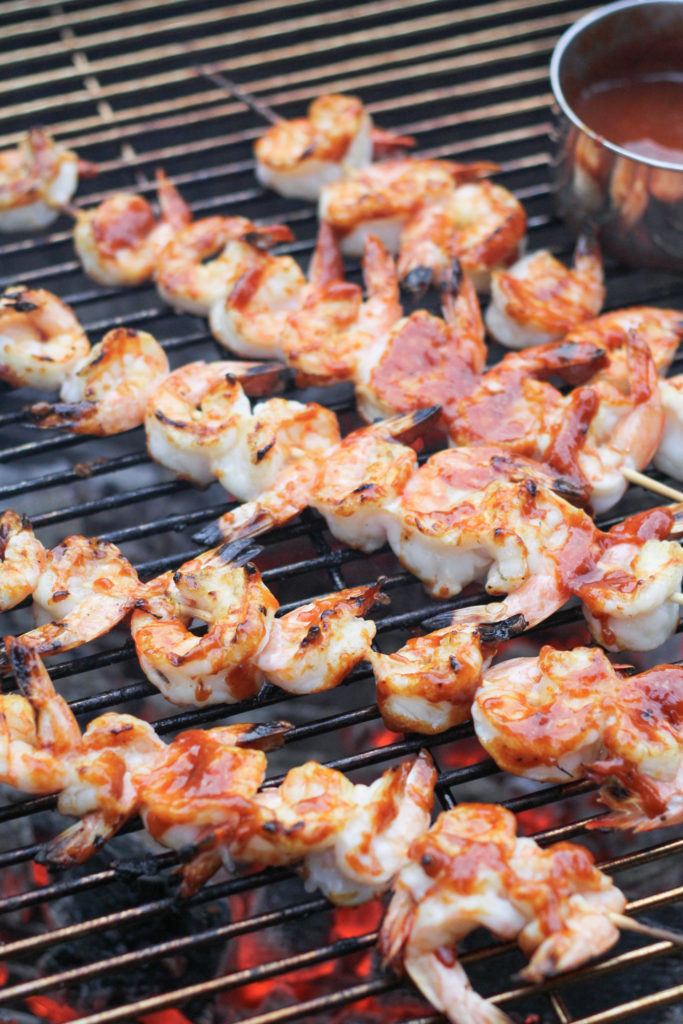 You can brush this on just about anything you're grilling, but my favorite is grilled shrimp skewers. It's a tasty little snack for 5 o'clock beers with friends. I make an exception for tails-on here so we don't need utensils.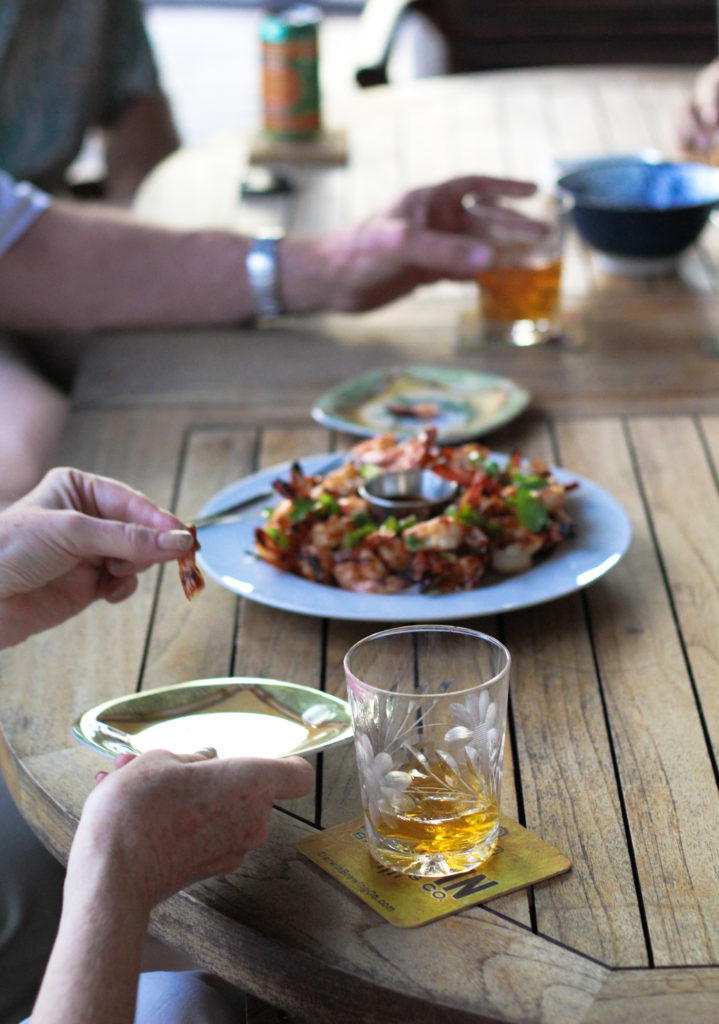 Don't forget extra sauce for dipping.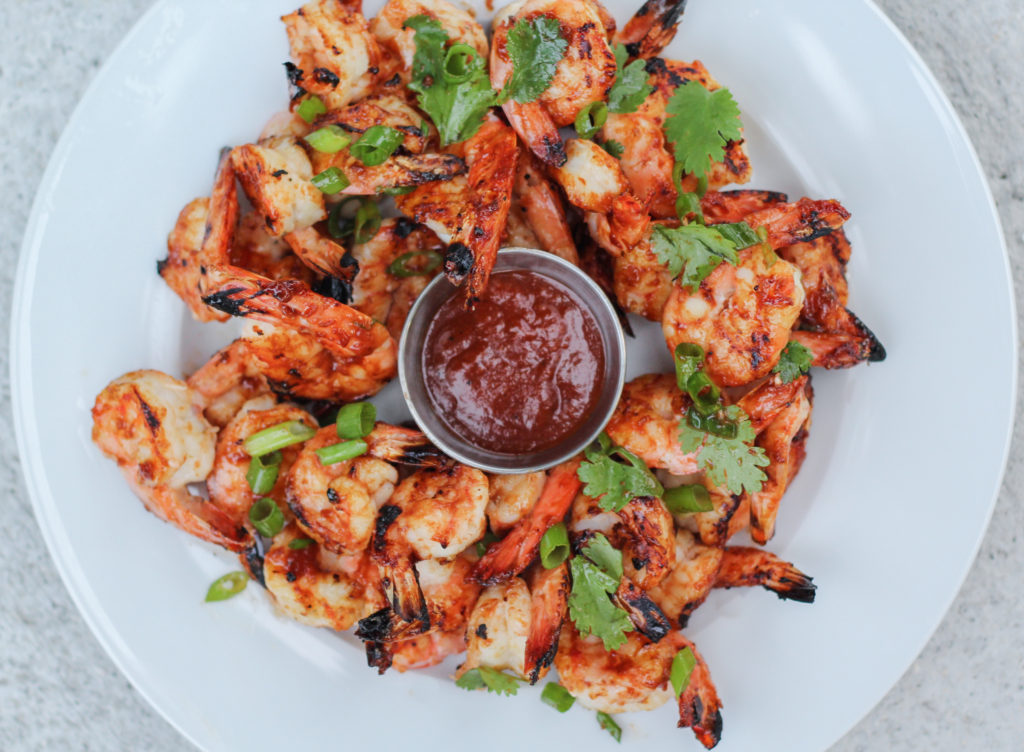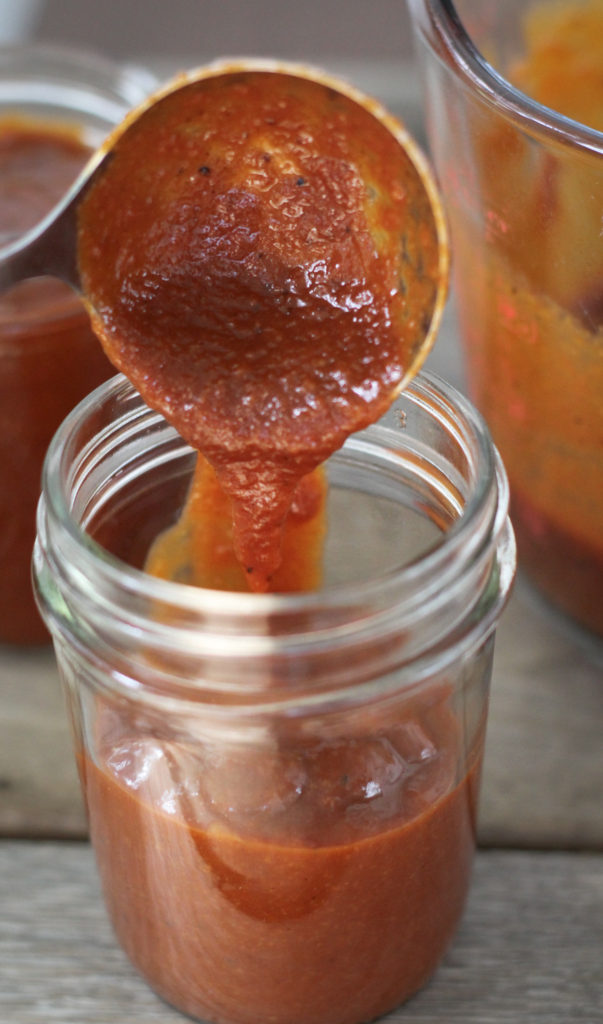 Fresh Guava Barbecue Sauce
2017-11-10 11:44:29
Ingredients
3 tablespoons butter
6 cups quartered fresh guavas
1 cup diced Vidalia onion
1/2 cup packed brown sugar
4 cloves garlic, minced
2 teaspoons minced fresh ginger
2 tablespoons tomato paste
2 tablespoons Worcestershire sauce
1 tablespoon mustard
1 teaspoon salt
2 teaspoons black pepper
1 teaspoon ground allspice
1/4 teaspoon cayenne pepper
1/2 cup rum
1/4 teaspoon liquid smoke
1/3 cup fresh lime juice
Instructions
Add the butter to a large pot or Dutch oven over medium-low heat. Saute the onion until translucent. Add guavas and cook until they break apart. Stir in the brown sugar, garlic and ginger and cook for 2 minutes. Add the tomato paste, Worcestershire sauce, and mustard and stir vigorously until everything begins to bubble. Add the salt, black pepper, allspice, and cayenne. Pour in the rum, stir for another minute, then reduce the heat a bit. Add the liquid smoke and lime juice, and continue simmering until it's thick and jammy and the guavas are broken down, about 20 minutes. Taste and adjust the seasonings as you like.
Position a wire mesh sieve over a bowl or large measuring cup. Pour a ladle full of sauce into the sieve, using a wooden spoon to press it through. Discard seeds. Repeat with remaining sauce.
Ladle or pour the strained sauce into small jars. Use it up now, share some with a friend, or store the rest in the freezer.
Suwannee Rose https://www.suwanneerose.com/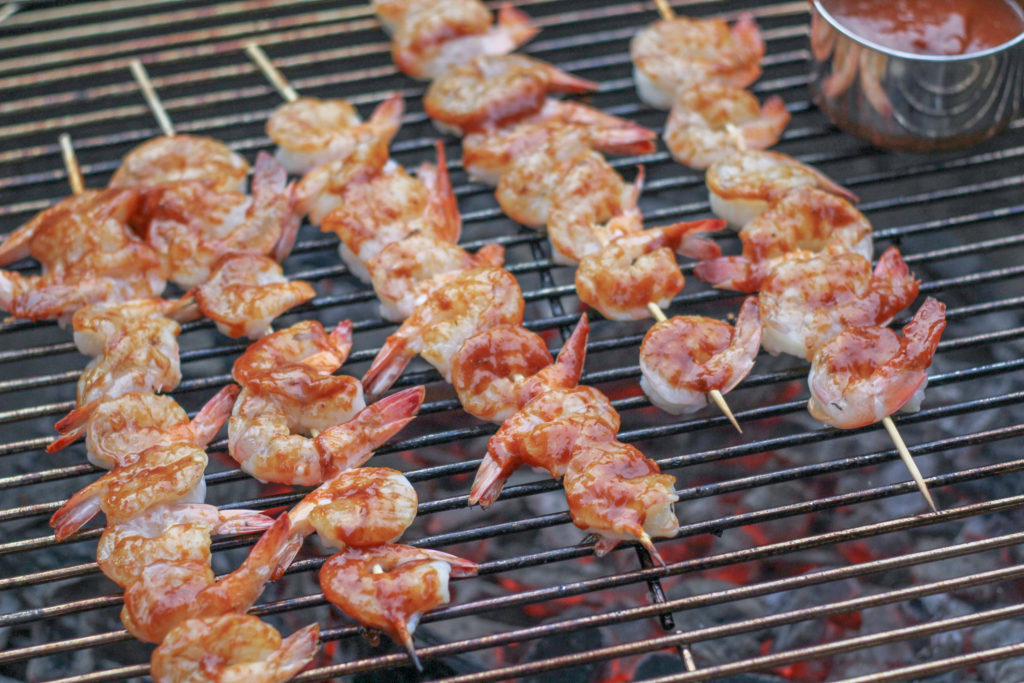 Big Guava Shrimp
2017-11-10 12:05:04
Ingredients
1 pound wild American shrimp, peeled with tail-on and deveined
sprinkle of salt and pepper
1 1/2 tablespoons high-heat oil
1/3 cup Fresh Guava Barbecue Sauce, plus an additional 1/4 cup for serving
1 tablespoon sliced scallions
1 tablespoon cilantro leaves
Instructions
If using wooden skewers, soak 5 of them in water for at least 15 minutes.
Heat the grill.
Lightly sprinkle the shrimp with salt and pepper and thread onto the skewers. Spoon or brush a couple tablespoons of guava barbecue sauce over them to lightly coat the shrimp.
Once the grill is very hot, scrape the grates clean. Pour the oil into a small bowl. Fold a paper towel into a 2-inch square. Using tongs, dip the paper towel into the oil and rub over the grill grates several times.
Have your sauce, brush, tongs, and serving platter ready, because this is going to happen quickly. Place the shrimp on the grates. Brush with barbecue sauce. Flip after a minute or two, add another light brush of barbecue sauce, then flip again after another minute so the sauce is caramelized on both sides. The shrimp will be done in 3 or 4 minutes, depending on their size.
Serve on or off the skewers, sprinkled with scallions and cilantro, and serve with additional sauce.
Suwannee Rose https://www.suwanneerose.com/
SaveSave
SaveSave
SaveSave
SaveSave