This is primetime for growing vegetables in Florida. I usually try to have all my seedlings in the ground by October 1st, but it was still above 90 that week, so I held out a little longer this year. Once the average high shifts into the 80s, that's usually the perfect time. If you're in Zone 10a like me, or even south of here, you've still got time to get your veggies in the ground.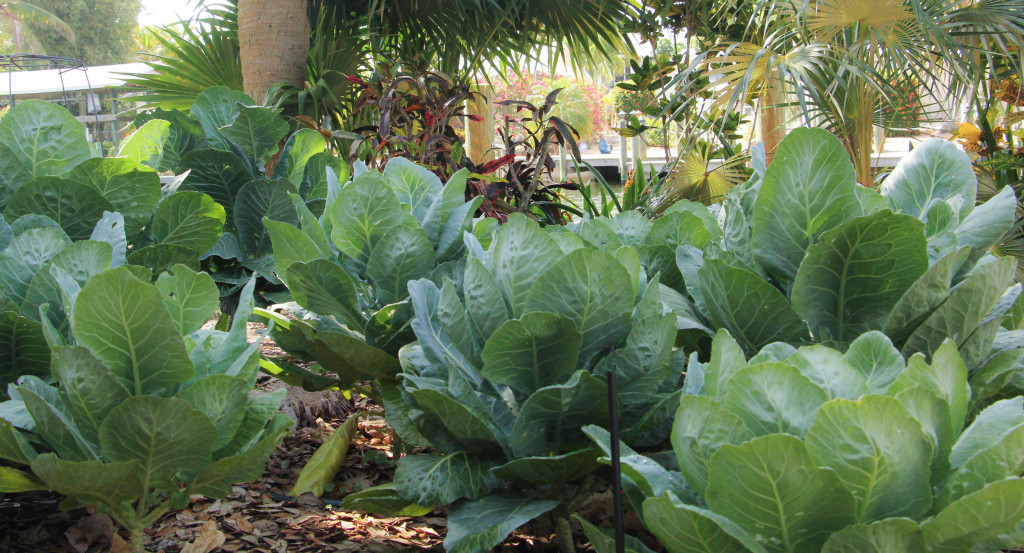 If you've been following me for a while, you know collards are my favorite vegetable to grow. I could sing the praises of collards all day. They're so easy and they're such good food. If you don't know what to do with them, scroll down to the search bar at the very bottom of the page and type collards. That'll keep you busy for a while.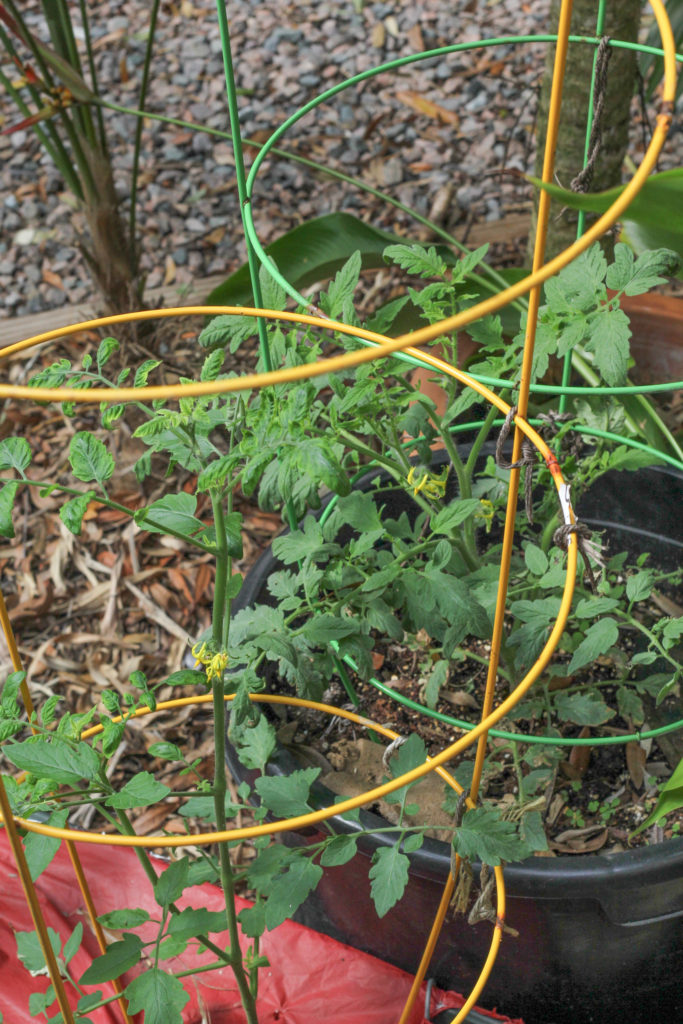 I planted the Earthboxes with my favorite Sun Gold tomatoes. I'm also trying out a couple varieties that claim to be tolerant of heat & humidity, so we'll see about that. I also had more volunteer Everglades tomatoes pop up. Yay!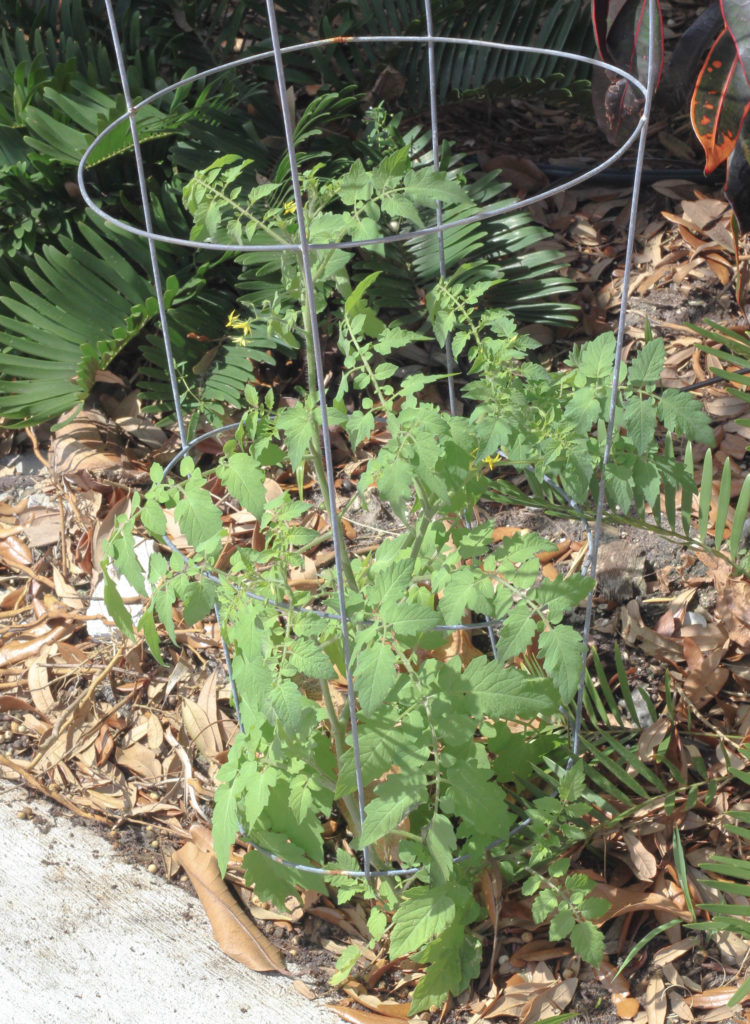 I'm excited about a few new raised garden beds we built in a very sunny spot.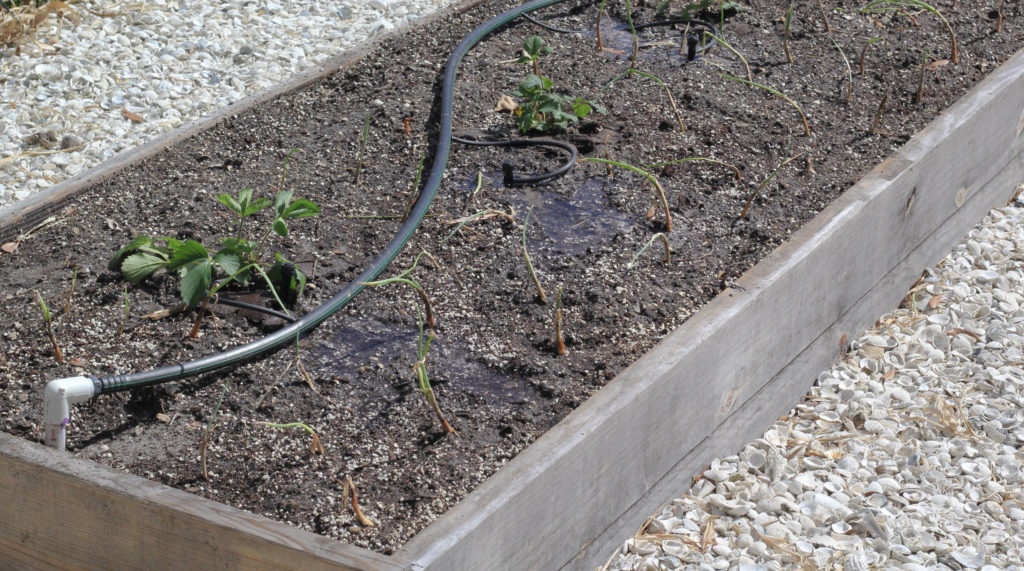 I took a page from Plant City's playbook and planted a bed of strawberries surrounded by Vidalia onions. This companion planting should help keep the critters away from my strawberries and make for some big, super sweet onions.
My friend Leslie and I traded seeds a couple months back so I've got lots of new things to try. I should have some baby lettuces to pick soon. There are rows of carrots and radishes popping up, and one row of Louisiana green velvet okra. I'm hoping this does better for me than the Clemson spineless variety.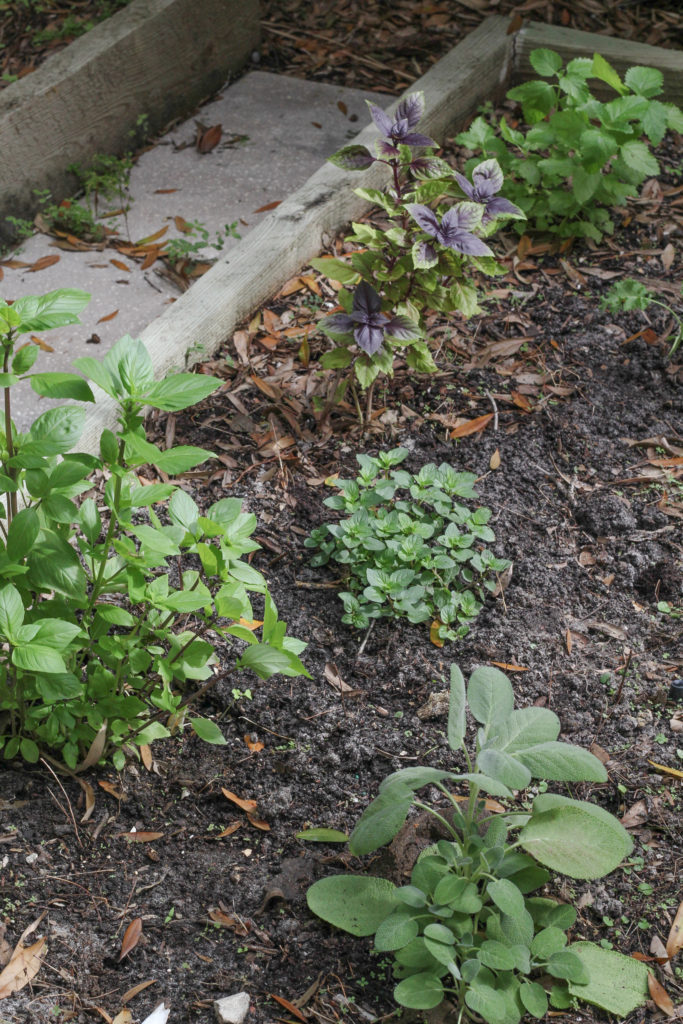 I found some pretty herbs at Rock City Gardens in Sebastian to help fill in the herb bed. I've got a few types of basil, oregano, lemon balm, sage, spearmint, chocolate mint, lemon thyme, flat and curly parsley… and I'm sure I'm forgetting some. I used the lemon thyme on fish last night and it was heavenly.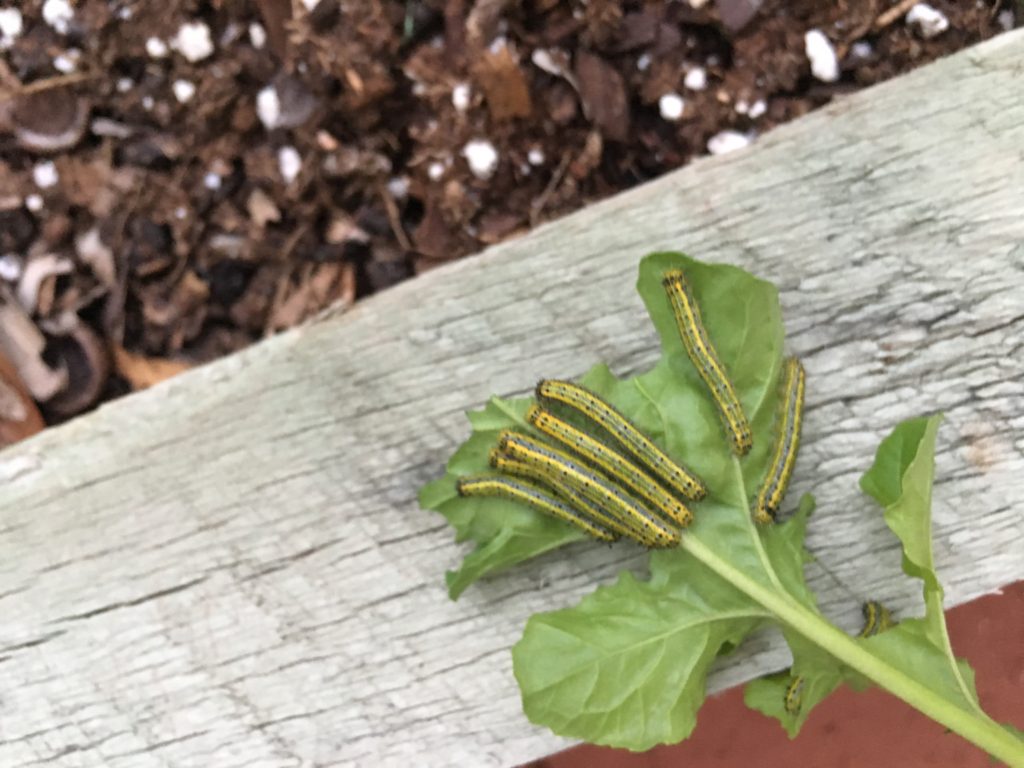 The first pest attack of the season: a team of zebra caterpillars making quick work of the arugula. Grrr. I plucked them all off and sprayed with neem oil. We'll see if that does the trick.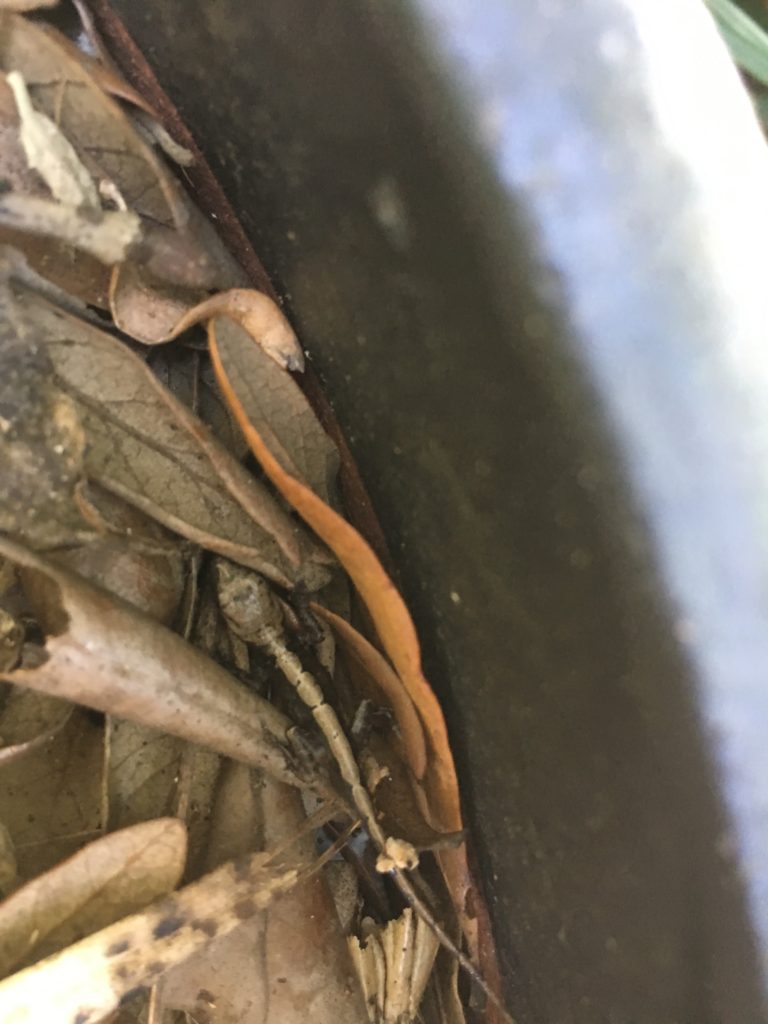 If you follow Instagram stories (you know, the ones that disappear after 24 hours), you might have seen this yesterday. While I was digging a hole I came across a perfect little lizard egg. I put it aside to find a special spot for it. As I was carrying it back to the house IT HATCHED IN MY HAND. I couldn't believe my eyes. Suddenly I had this tiny, slimy anole wiggling like crazy in the palm of my hand. It was cool.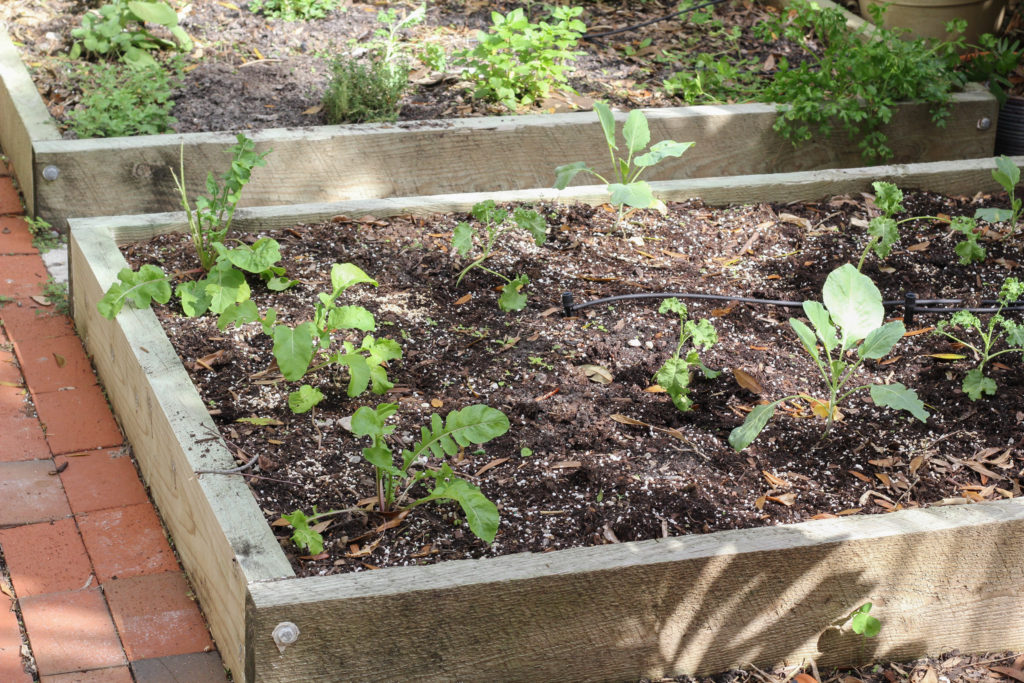 So that's the promise of a garden, along with the inspiration for recipes I hope to share here all winter. Let me know what you're planting this year, and give me all your tips and tricks in the comments below.
SaveSave
SaveSaveSaveSave
SaveSave
SaveSave
SaveSave