How about a Christmas cookie filled with Florida sunshine?
It's feast or famine with our fruit trees. When I'm overloaded with one kind of fruit, I love making jam so I can savor that fruit when it's no longer in season. I also can't resist locally made jams when I'm traveling. By the end of the year, I've got quite a collection. I have to be honest, though. It takes us a long time to go through a jar. Most of it gets used for pbj's to take on the boat. Not exactly the best use of a special homemade jam. I'm making up for that with this recipe.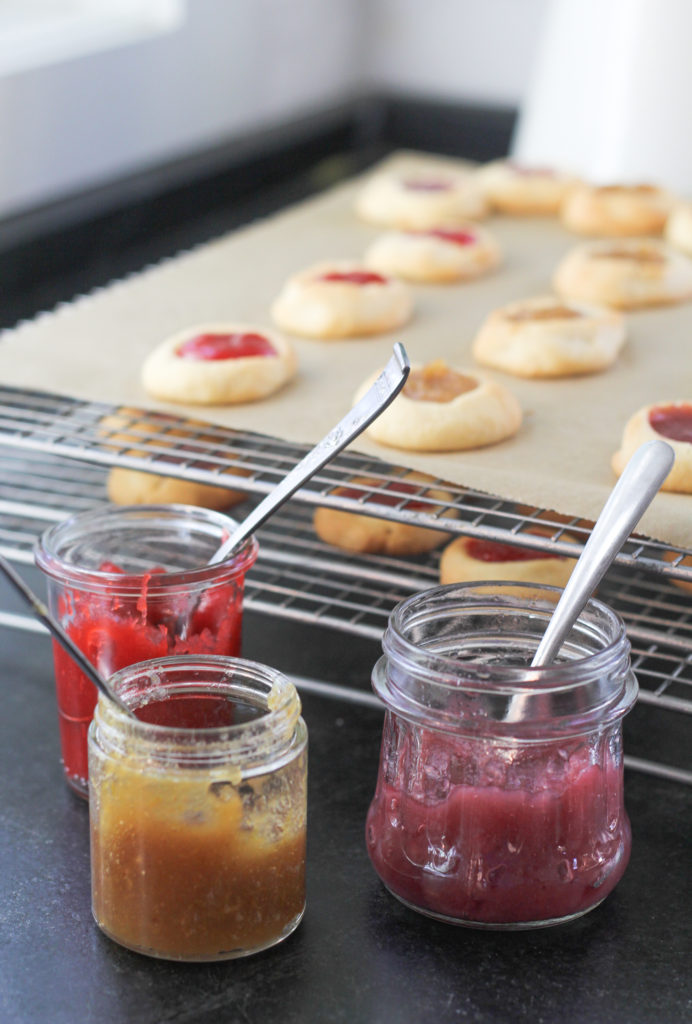 Jam thumbprints! They're a simple cookie filled with whatever jam or jelly you love. Even though they're called thumbprints, I never actually use my thumb to make that impression in the middle. A melon baller or measuring spoon works much better for a deep, uniform indentation that will hold more jam.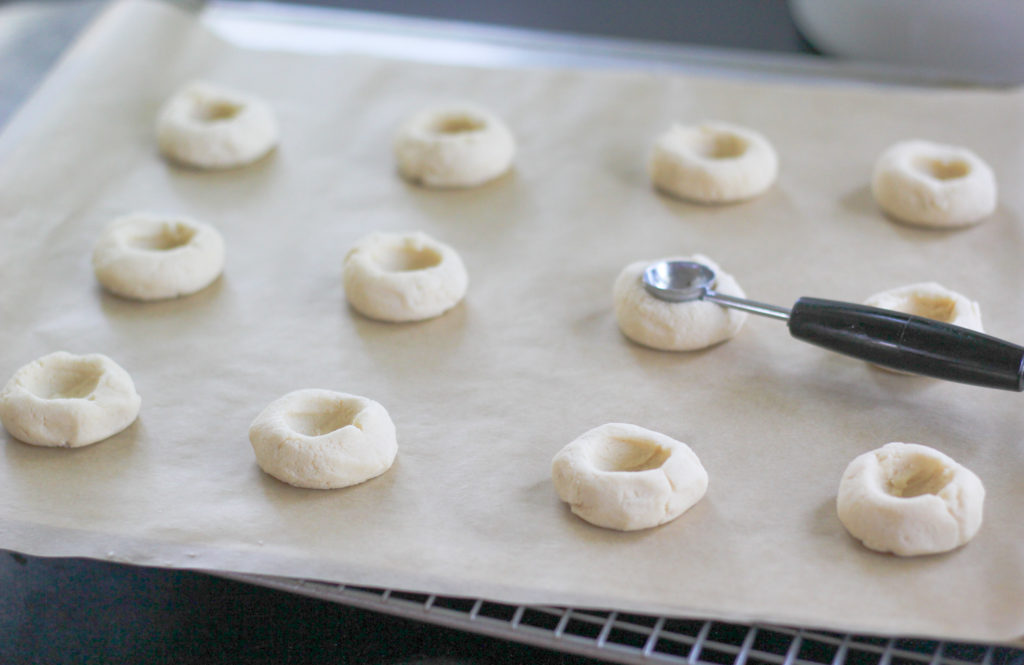 You bake the cookies for a few minutes to firm them up, then take them out and fill them with jam. They get baked a little longer until that little dollop of jam gets melty and caramelized. The fruit flavor shines, becoming the crown jewel on top of an already delicious little buttery cookie.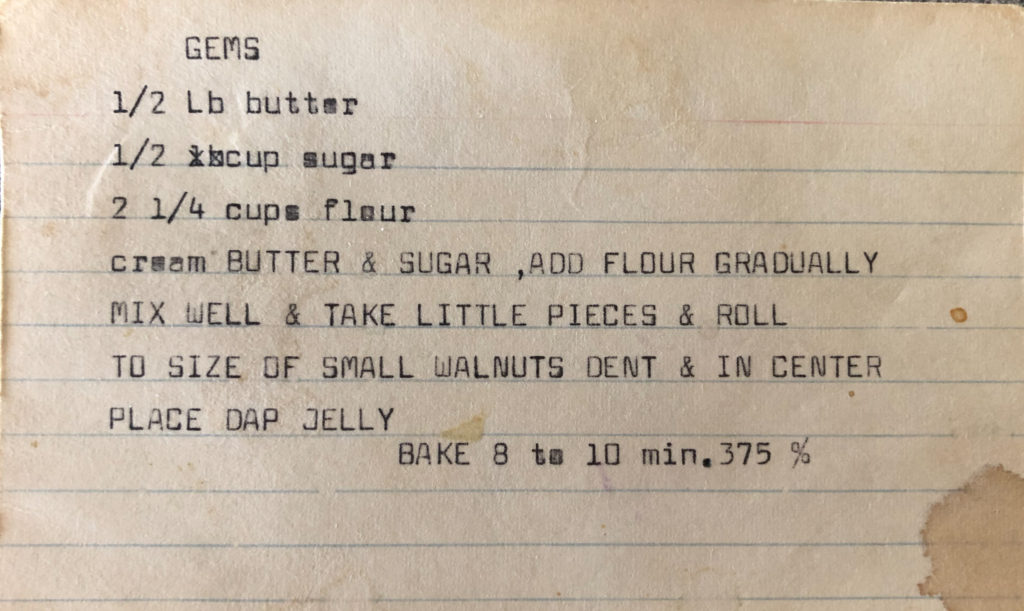 The original recipe came from my step-grandmother, Rita, who called them "gems." Hers were tiny, just like all the other dainty, delicate Italian Christmas cookies she made every year. These always stood out to me because they were the most colorful cookie in the tin. It was very hard to walk by them without grabbing one or two or three. Once I started making them with homemade jams, OMG. All my favorite Florida fruit flavors, in cookie form.
Meyer Lemon & Ginger Marmalade
I'm not saying you need to make jam in order to make these cookies. You know you can buy some good local preserves at any fruit stand or farmer's market. Or just use whatever you've got crammed in your fridge door. Doesn't matter. They'll be delicious.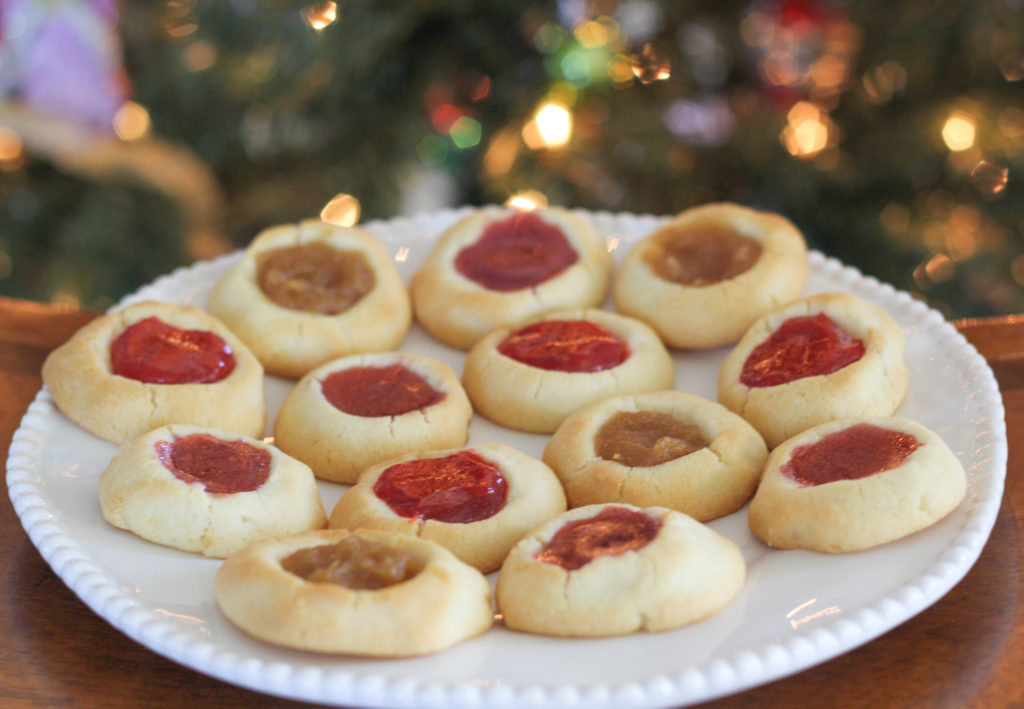 Good luck walking by that without grabbing one.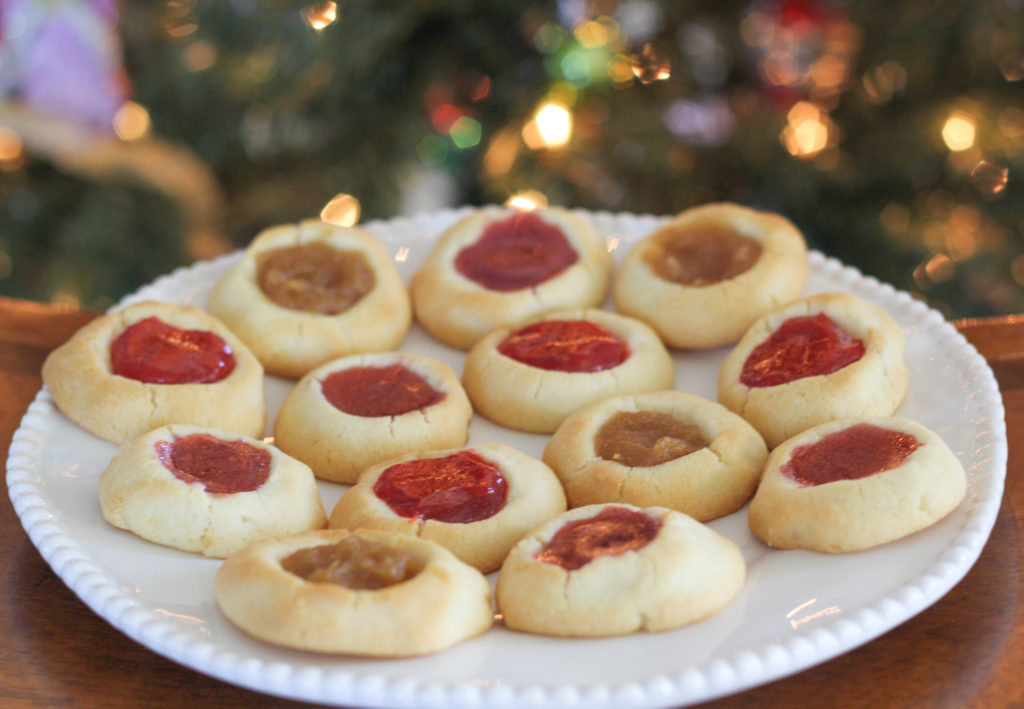 Florida Jam Thumbprints
2017-12-16 12:47:06
Ingredients
1 cup unsalted butter (2 sticks), room temperature
2/3 cup sugar
1 egg yolk
1 teaspoon vanilla
2 1/4 cups flour
1/2 teaspoon salt
jams or jellies
Instructions
Preheat the oven to 375.
Line a baking sheet with parchment paper or silicone baking mat.
Beat the butter and sugar with an electric mixer until light and fluffy (about 2 minutes). Scrape down the sides of the bowl. Add egg yolk and vanilla extract. Beat for one more minute. Add the salt, mix, then add the flour in stages until the dough comes together in a ball. Divide the dough into thirds. Leave out one third and refrigerate the other two.
Scoop tablespoons of dough and form them into a ball, then slightly flatten it into a disk. Use the small side of a melon baller or a 1/2-teaspoon measuring spoon to press indentations onto each disk. Seal up any cracked edges by pinching them back together.
Bake for 6-8 minutes, or until they've firmed up but have not begun to brown. Remove from the oven. If necessary, use a spoon or melon baller to press down the indentations if they're not well-defined. Fill each one with a scant teaspoon of jam. Return to the oven and continue baking for 3 minutes, or until the edges are golden brown and the jam is melty.
Slide the parchment onto racks or the counter.
If you only use one baking sheet, you'll need to let it cool in between batches. Repeat with remaining two batches of dough.
Suwannee Rose https://www.suwanneerose.com/