I was on my way home listening to WMNF when I heard, "Do you love collard greens? Do you think you've got the best collard green recipe in Tampa Bay? Well come on out to the Tampa Bay Collard Green Festival…."
As soon as I walked in the house I went straight to my laptop and signed up. Didn't even give myself a chance to think it through.
But it all hit me later that night. Was I insane? The contest was two days away! Think about all the grandmas out there making collard greens that put mine to shame (mine included). I didn't stand a chance! And what recipe would I even use?
There were three categories: meat, vegetarian, and mixed greens. I decided to go with vegetarian because I thought it would give me an edge. I texted family and friends, who encouraged me to go more traditional (can't say they didn't try to warn me).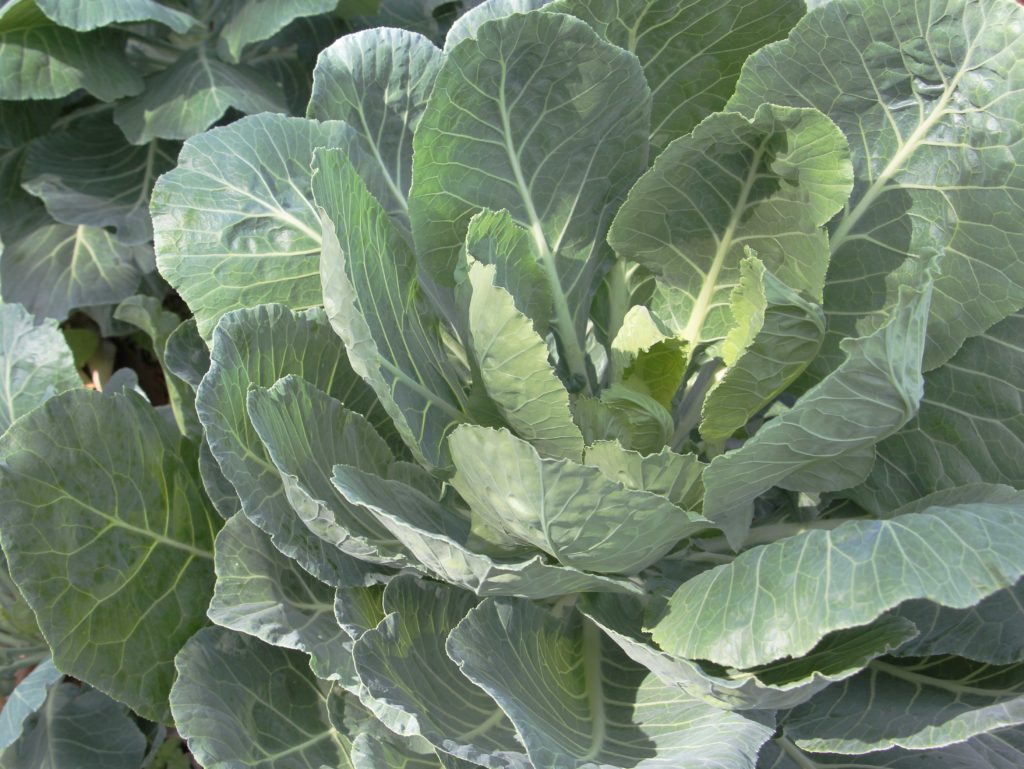 I told myself even if I didn't have the best recipe, I'd be starting with the best collards in Tampa Bay: the ones in my backyard.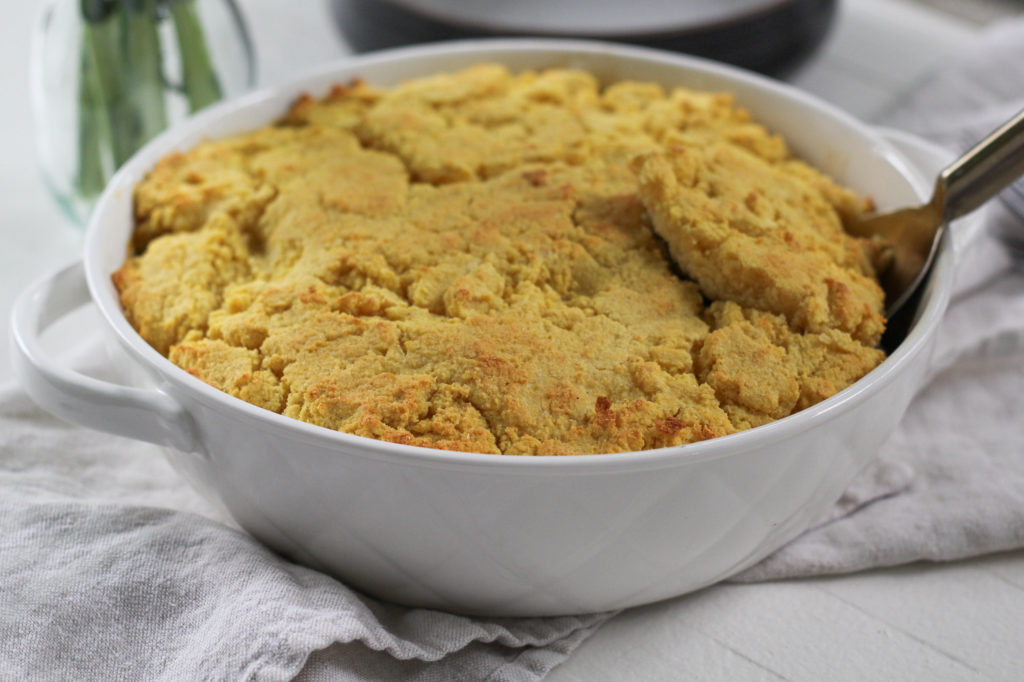 I settled on this collard and cornbread potpie: vegetarian simmered collards topped with golden buttermilk cornbread. I thought it would travel well, and who doesn't love cornbread and potpie?
My cousin Sara and her boyfriend Jonny just moved to St. Pete from Oxford, Mississippi. They're no strangers to good collard greens, and they offered to come along and cheer me on. We met up on Saturday morning and walked around the festival and hit a couple food trucks for snacks. We watched as the contestants' dishes were rolled out in identical foil baking dishes, labeled only with numbers. Every single one of them contained straight-up, slow-cooked collards… except mine, thanks to that cornbread on top.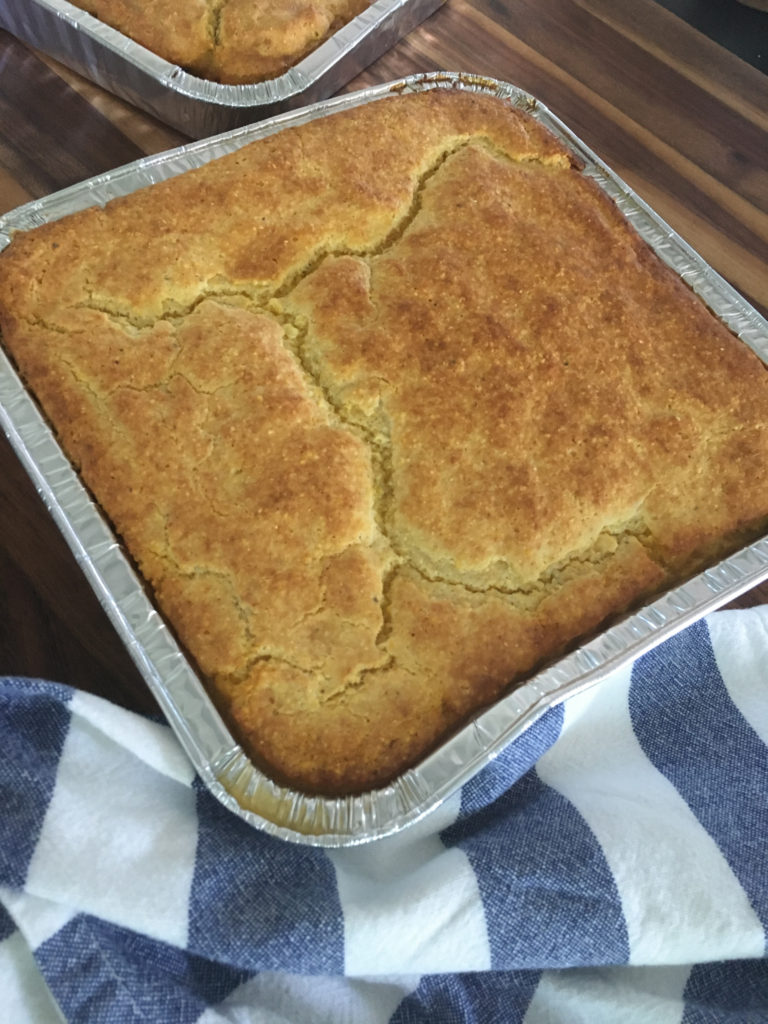 Apparently everyone else took the most traditional interpretation of "collard greens." I decided not to go with my most creative collard recipes, and I'm kinda glad about that. Can you imagine if I hit them with some of my vibrant, raw recipes, like rainbow collard rolls? Or collard pecan pesto? Or a honeybell collard salad?
I can tell you exactly what they would have said: "Bless her heart."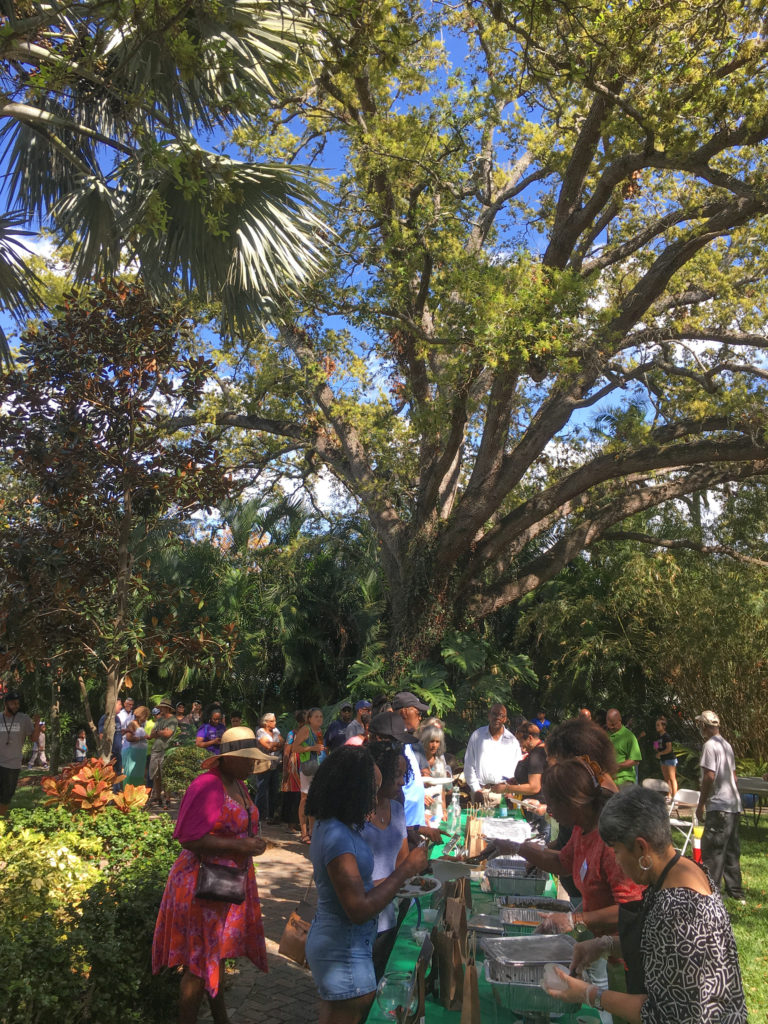 After the judges, we stood in line to get a taste of each one. Yep, good ol' salty, tender collard greens in potlikker. Comfort food at its best. My favorite ones tasted like they were stewing on a smoker with a brisket for hours. We waited for what seemed like forever for the judges to announce the winner. I thought they would judge the three categories separately, but no, there was just one winner: the owner of a local barbecue restaurant. Whoever has the best vegetarian collard greens in Tampa Bay shall remain a mystery.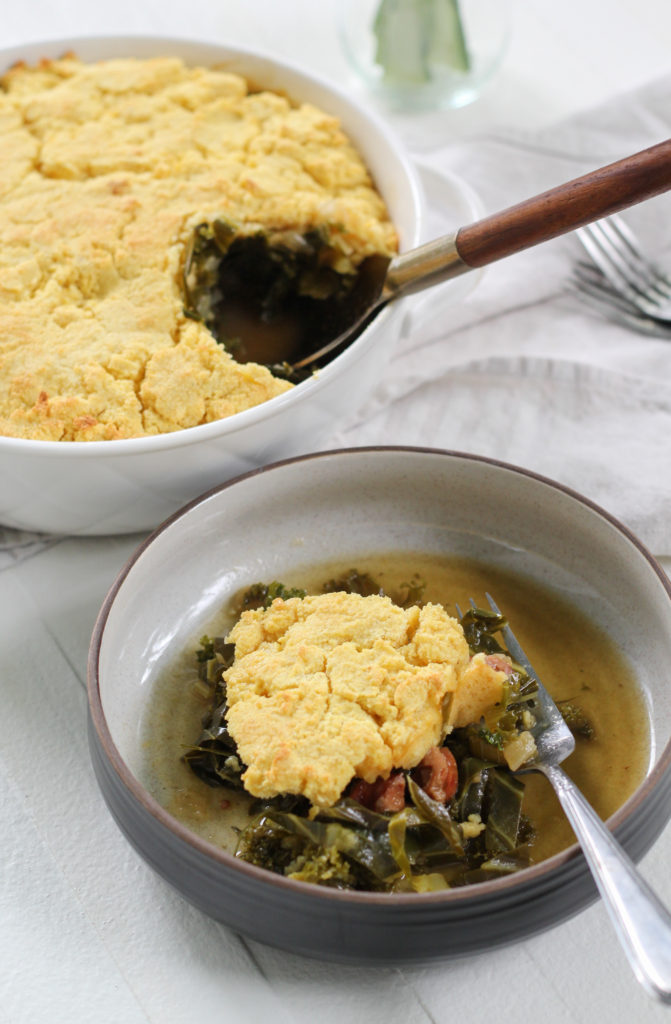 So here's my blasphemous take on "collard greens," and there's more where this came from.
Collard & Cornbread Potpie
2018-03-26 08:50:00
Ingredients
2 tablespoons oil
1 large Vidalia onion, diced
2 stalks celery, diced
1 carrot, diced
1 bell pepper, diced
1 1/2 cups diced vegetarian or meat sausage (optional)
2 1/2-3 pounds collard greens, washed, stems removed, cut in 1-inch pieces
2 cups sliced cherry tomatoes
3 garlic cloves, minced
1 tablespoons brown sugar
2 cups vegetable broth or water
1-2 tablespoons Crystal hot sauce
a few drops liquid smoke
salt and pepper, to taste
1 1/4 cups cornmeal
1/3 cup flour
3/4 teaspoon salt
1/4 teaspoon baking soda
1/4 teaspoon baking powder
1 cup buttermilk
1 egg
Instructions
Heat the oil in a large Dutch oven over medium heat. Sauté the onion, stirring often, for about 3 minutes, then add the celery and carrot. Once those vegetables soften, add the bell pepper and sausage (if using). Once the sausage is browned, add the collards and cherry tomatoes. Sauté until the collards turn dark green and the tomatoes begin to soften. Add the garlic and brown sugar and stir for a minute, then add the Crystal and liquid smoke. Give it all a good stir, then pour in the vegetable broth or water. Allow it to bubble, then reduce the heat and simmer for about 15 minutes. Add salt and pepper to taste. Pour into a deep pie plate or 9x9 baking dish.
Preheat the oven to 350.
In a large bowl, whisk together the cornmeal, flour, salt, baking powder, and baking soda with a fork.
Whisk the buttermilk and egg in a measuring cup. Add to the dry ingredients and stir until just combined. Dollop evenly over the collards.
Bake the potpie until the cornbread has a golden brown crust, 25-30 minutes.
Suwannee Rose https://www.suwanneerose.com/
SaveSave
SaveSave
SaveSave
SaveSave
SaveSave
SaveSave
SaveSave
SaveSave