Today I'm giving you my first recipe in a series I'm calling The Leftover Fish Conundrum.

We've all been faced with fish leftovers, and as good as that fish was the night before, it's never very appetizing the next day. But what a shame to let your catch go to waste. So what to do?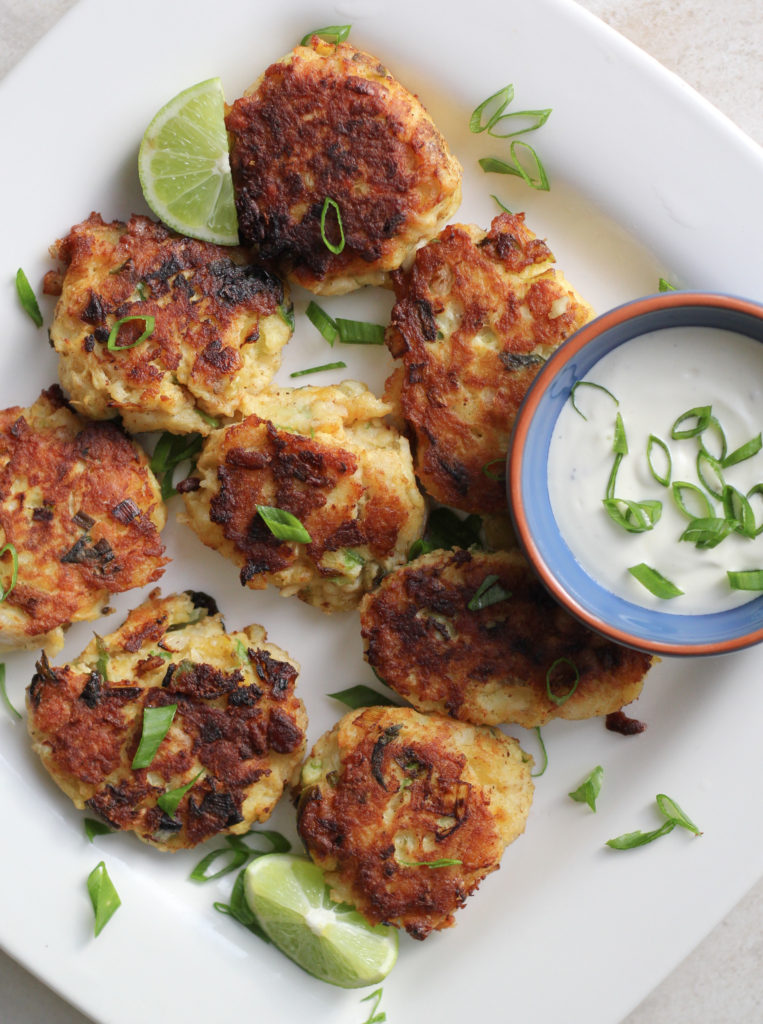 No, don't feed it to the cat. Make my mom's fish cakes!
It works with any kind of fish. You name it, we've fish-caked it. My mom always serves them over a salad for lunch or dinner. They also make a nice appetizer with a sauce. In sliders or tacos… hey, why not?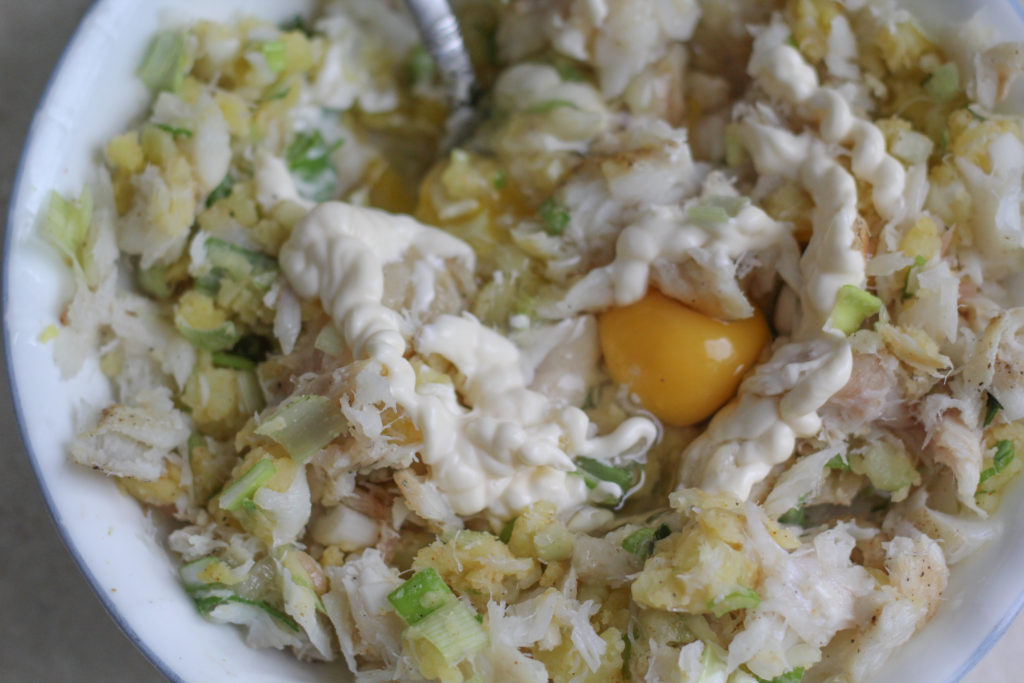 Don't take this recipe literally. Eyeball and wing it with whatever you've got on hand. If you don't have that much fish, scale back the other ingredients. Just don't skip the potato. If you're thinking ahead, cook some the night before. Any potato will do. Boiled, baked, smashed, microwaved… doesn't matter. Use a fork to break up the fish fillet and mix it up with the potato in a bowl. Chunky is good.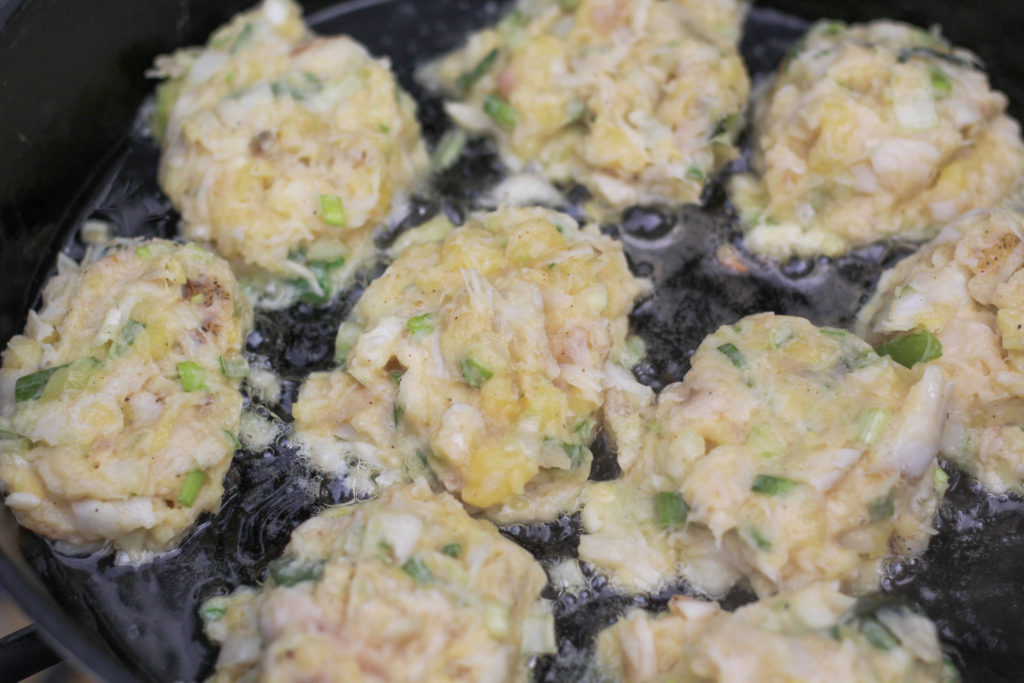 Finely chopped celery or scallions are optional. Next you'll need a binder of egg, mayo, or both. You'll be thinking maybe you should add some breadcrumbs or panko, but I hope you'll resist. Just like good crab cakes, the less filler, the better. Potato is all you need. Mix it all up and form it into patties. If they're sloppy, you're doing it right.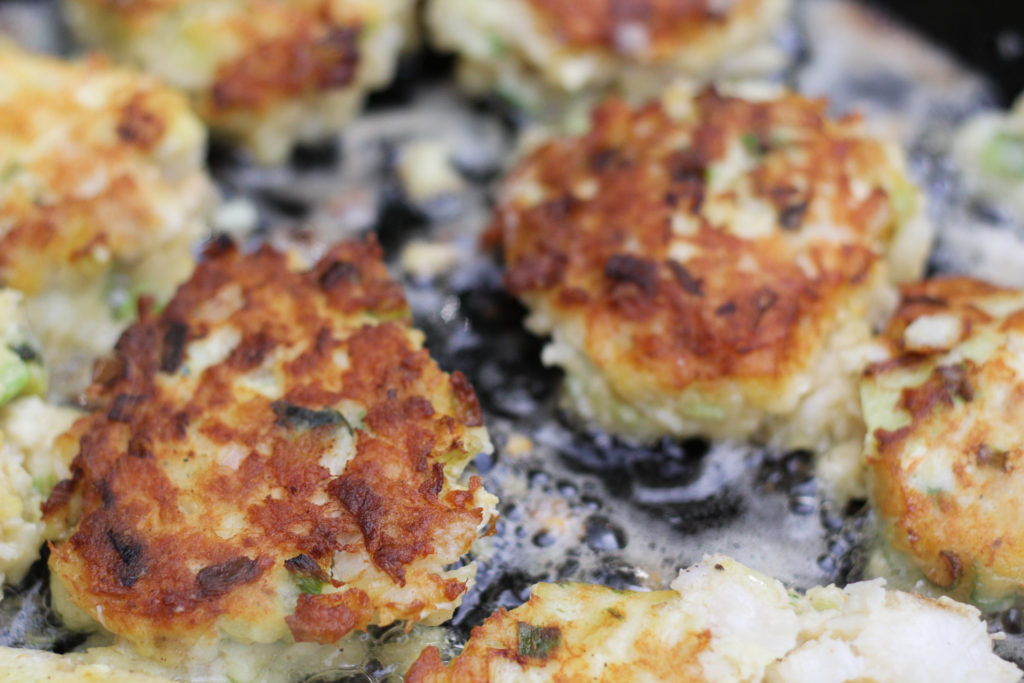 Once they hit the skillet, the leftover-night mood shifts from "whomp. whomp." to "whoop! whoop!"
Yeah, I crowded the pan. We were hungry.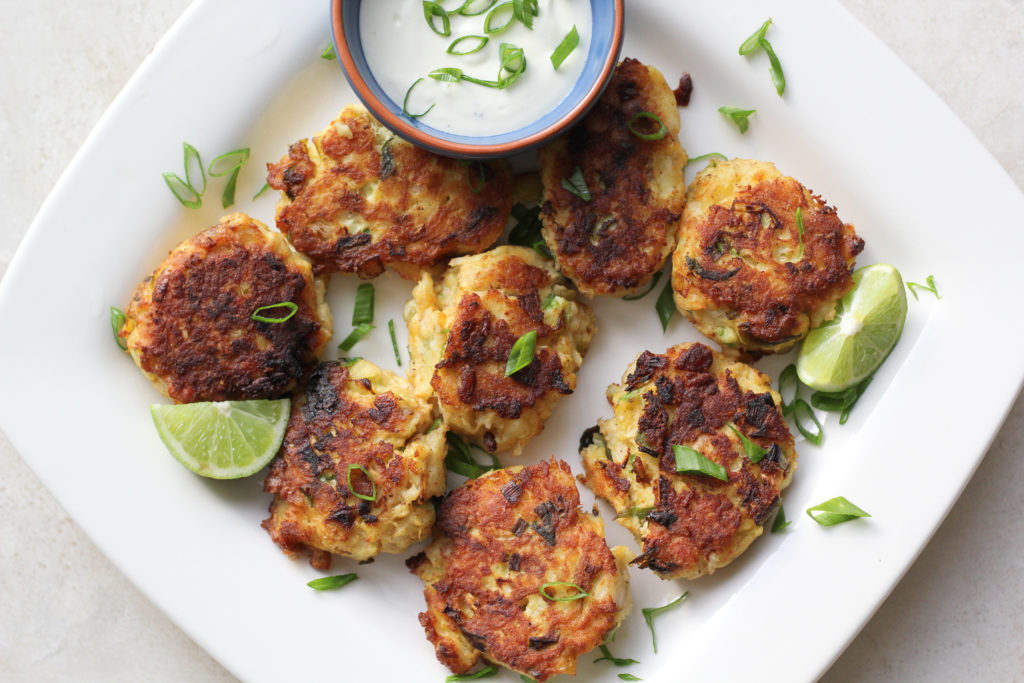 But everything turned out fine, see?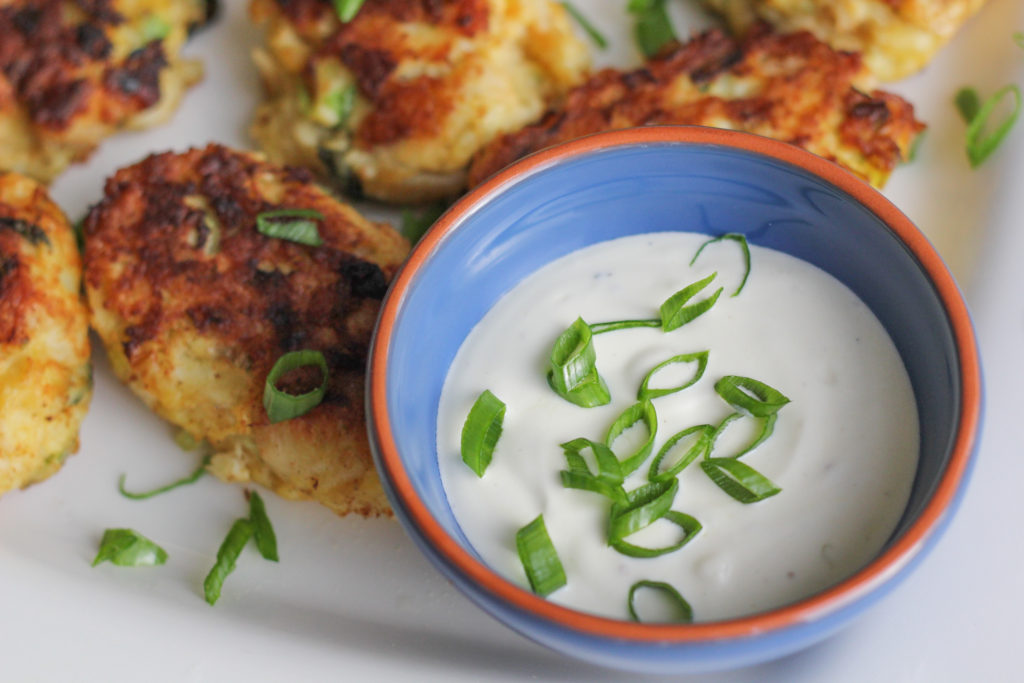 And if you're feeling fancy, you should try this herb yogurt sauce. Only the cat will be disappointed.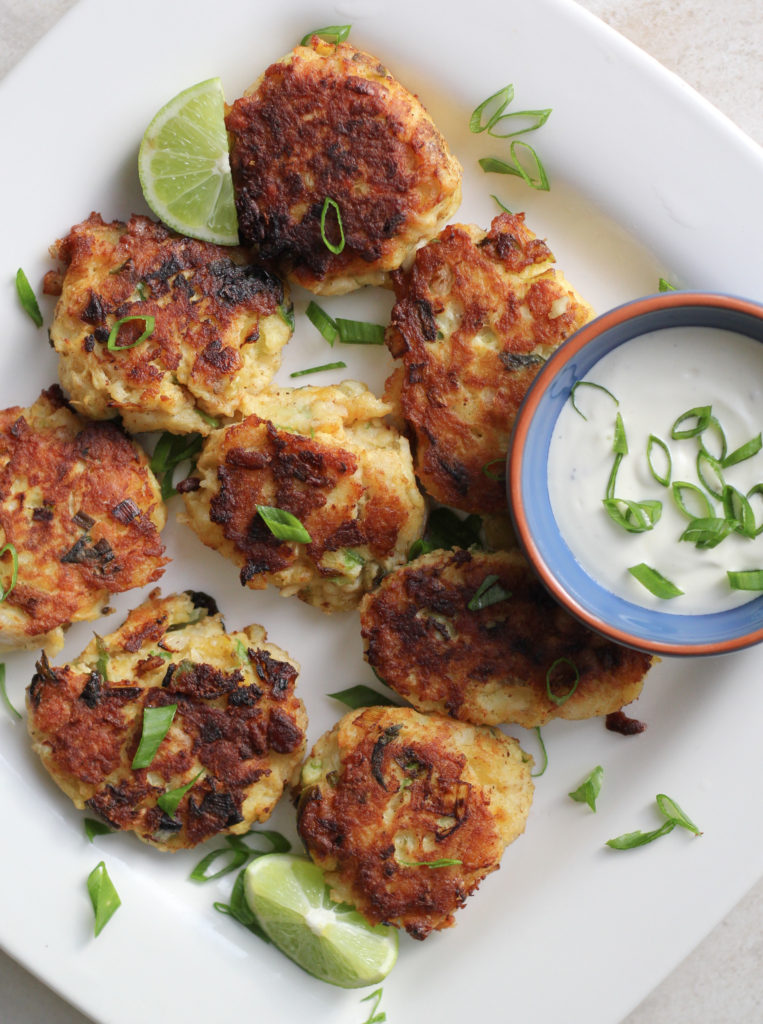 Crispy Fish Cakes
2018-03-19 12:45:41
Ingredients
2-3 tablespoons high-heat oil, for frying
3/4- 1 lb. leftover fish
3/4- 1 1/2 cups cooked, smashed potato
1-2 tablespoons mayo
1 egg
1-2 tablespoons finely chopped celery
1-2 tablespoons finely chopped scallions
salt and pepper
Instructions
Heat the oil in a large skillet over medium high.
In a large bowl, break up the fish with a fork. Add the potato, mayo and egg and mix it all up. Stir in the celery and scallions. Season with salt and pepper.
Form golf-ball size patties out of the mixture. Fry them on both sides about 4-6 minutes, or until golden and crisp.
Suwannee Rose https://www.suwanneerose.com/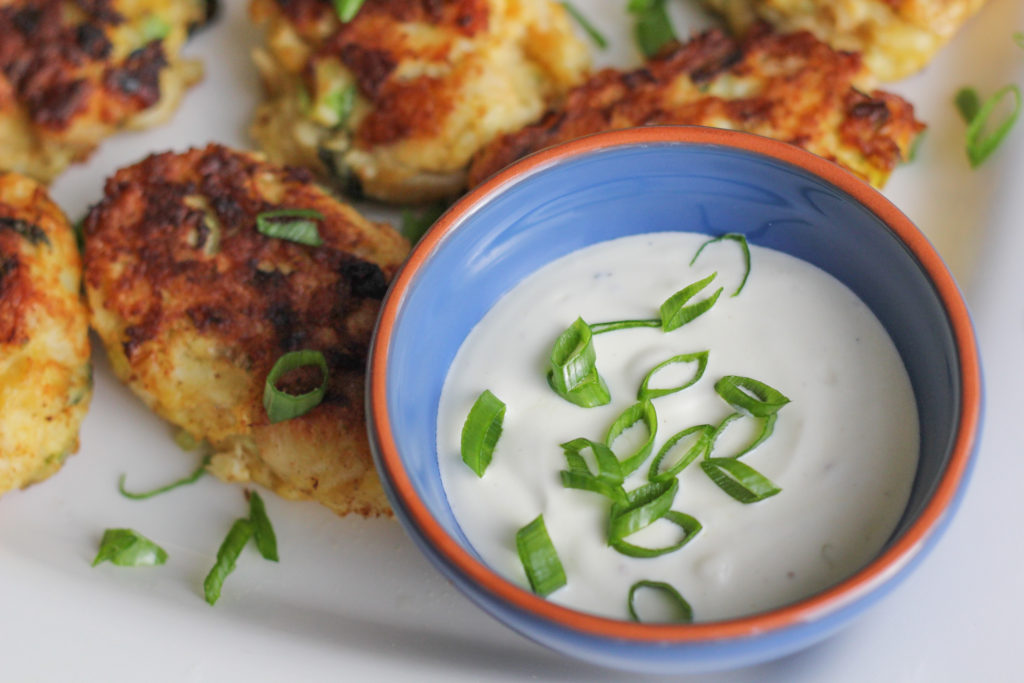 Herb Yogurt Sauce
2018-03-19 12:49:50
Ingredients
2 tablespoons Greek yogurt
2 tablespoons mayo
1 1/2 tablespoons lime or lemon juice
2 tablespoons chopped fresh herbs (parsley, dill, cilantro, or mint)
1-2 scallions, chopped
1 teaspoon capers and brine
Instructions
Whisk all ingredients in a bowl and serve alongside fish cakes.
Suwannee Rose https://www.suwanneerose.com/
Save
Save
SaveSave