Hey hey, it's almost St. Paddy's Day! I'll be wearing and eating green all week. I never need an excuse to do that. I'm drawing the line at green beer, though.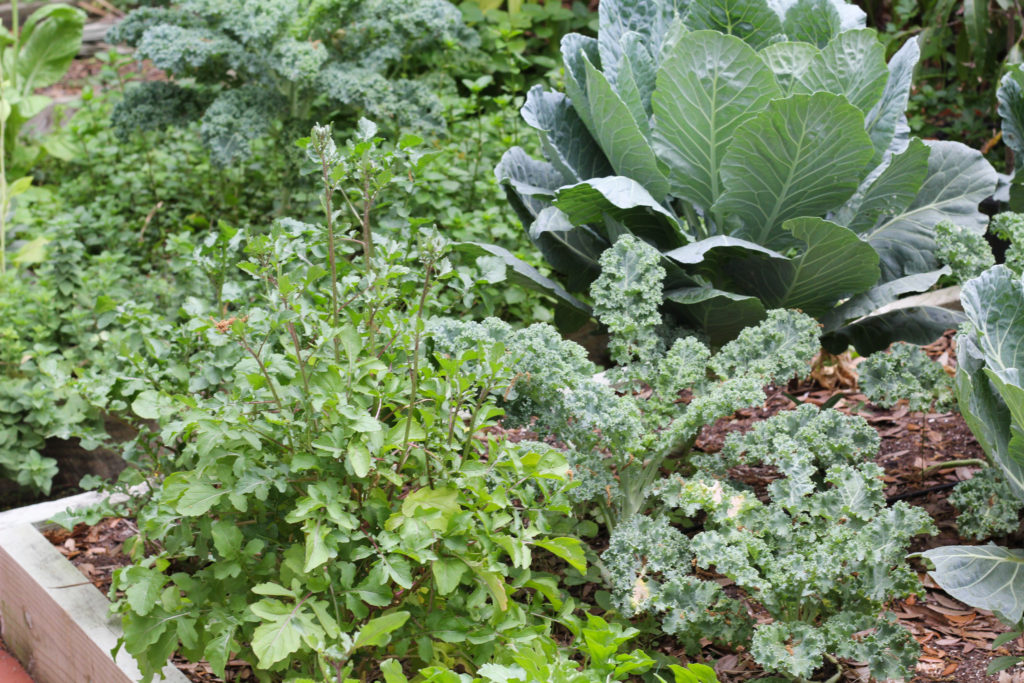 There's no shortage of green stuff to work with in the garden right now. Even the basil I thought I lost in the cold snap has made a spectacular comeback. I'm afraid the spearmint and chocolate mint might be getting a little too comfy because they're starting to sprawl out into the next bed. The parsley is lush and full, and the arugula is just starting to bolt. I need to use it up, and salads are only getting us so far. It's time to get creative with all this green goodness.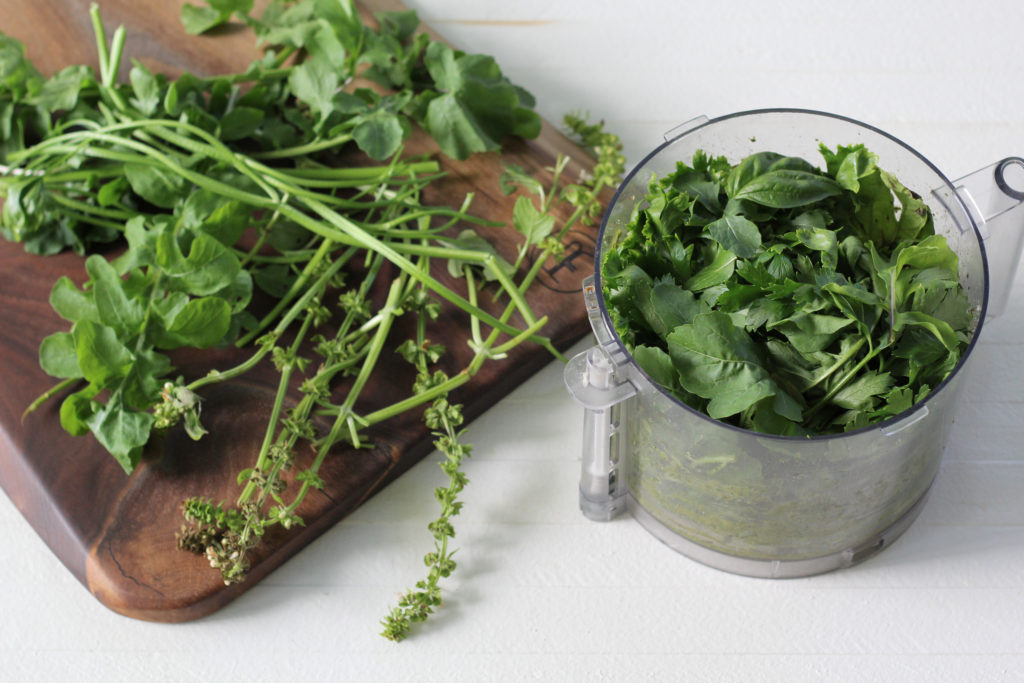 Enter this lucky green sauce, which is exactly what you should make when you're lucky enough to have a ton of fresh green herbs.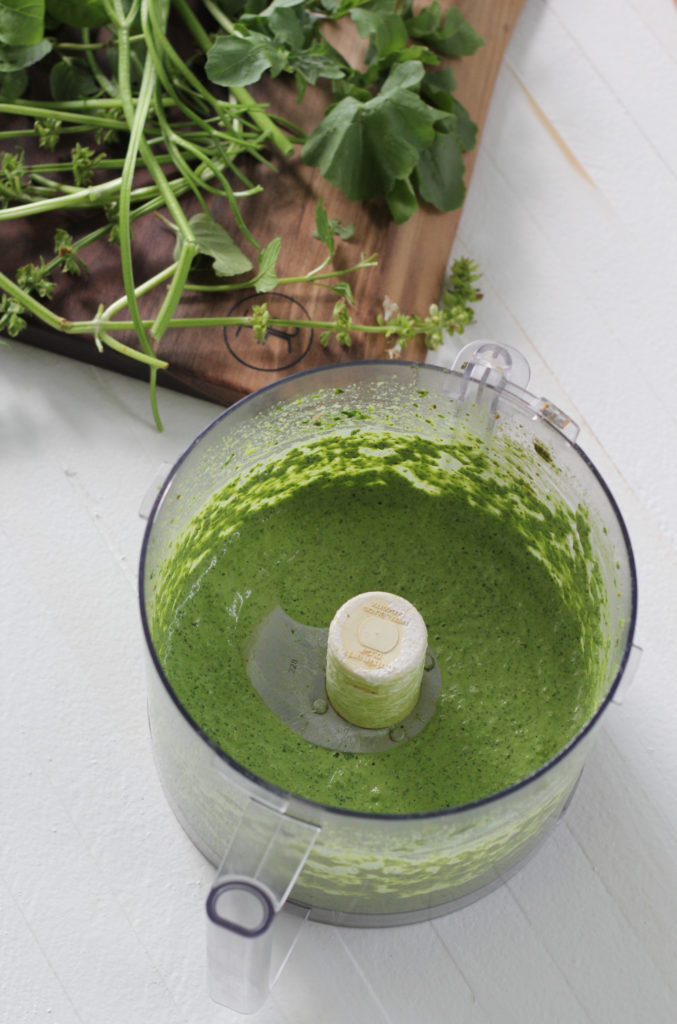 Choose your favorite combination, then blend them up with garlic, tahini, and Greek yogurt. It's a bright green, all-purpose sauce that'll liven up your food all week.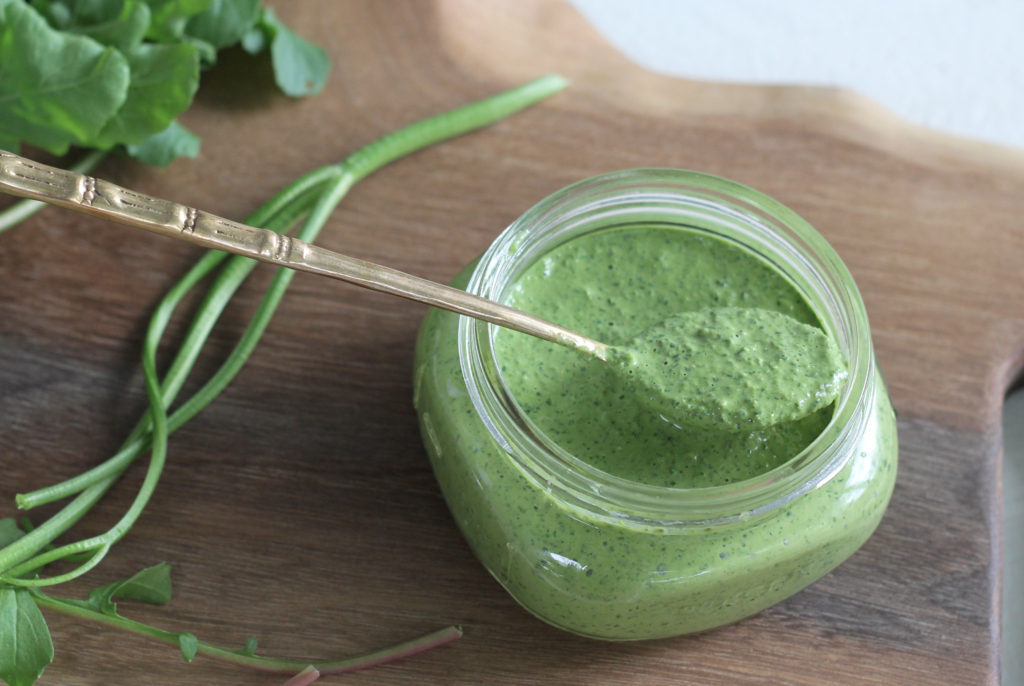 Now you're well on your way to a festive St. Patrick's Day dish: Lucky Green Potato Salad!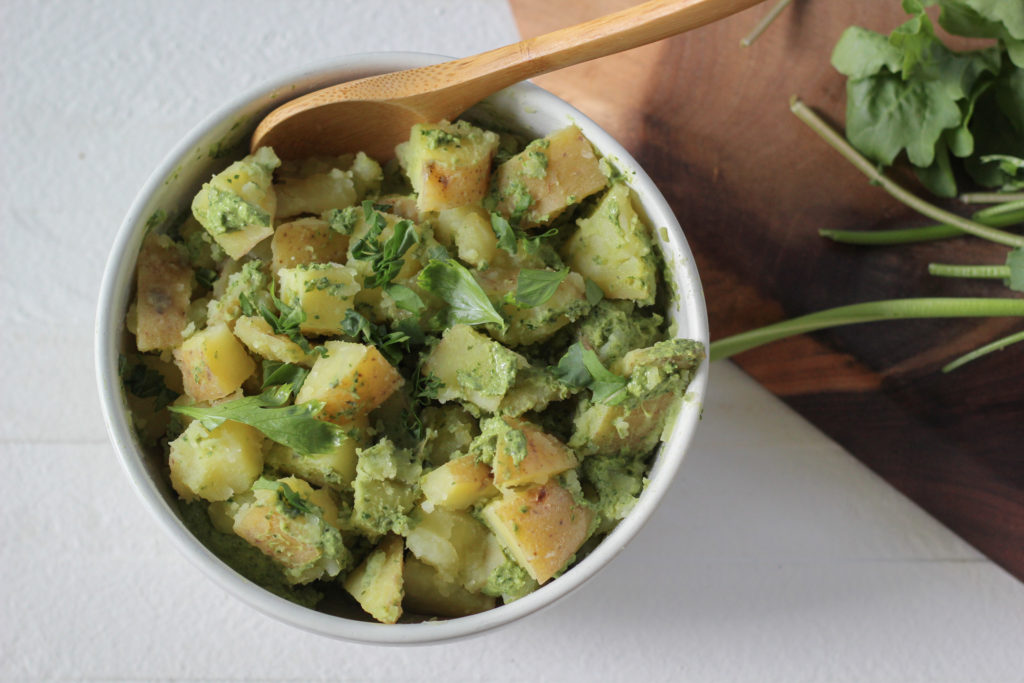 Buttery Yukon Gold potatoes, a kick of pickle brine, plus all that lucky green herb sauce. I just had it for lunch and I can confirm it's very good. Not Double Chocolate Stout Cake-good, but you know, healthy-good.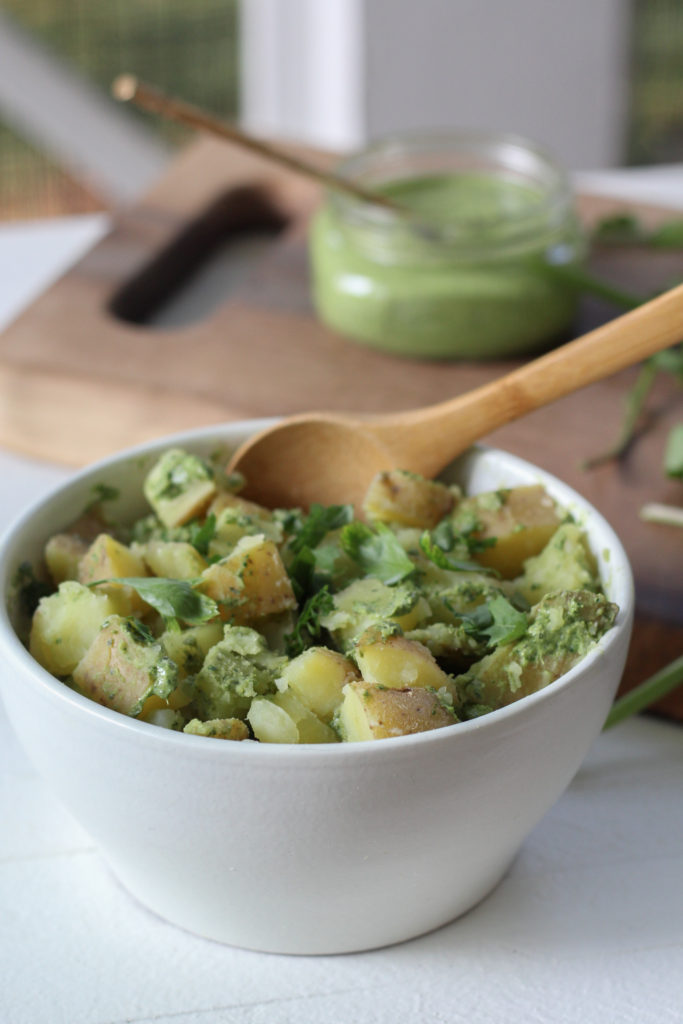 Wear your green, eat your greens, and have a happy St. Paddy's Day!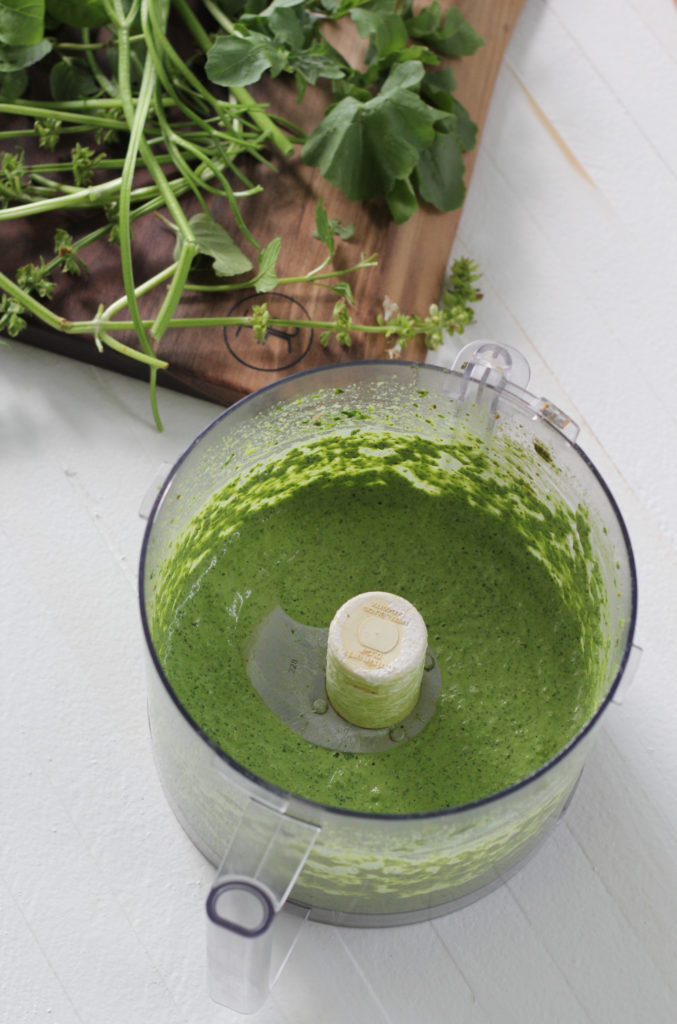 Lucky Green Sauce
2018-03-12 09:19:04
Ingredients
3 scallions, roughly chopped
2 cloves garlic
big pinch of sea salt and some freshly cracked pepper
3 cups basil leaves
3 cups parsley leaves
3 cups arugula leaves
1 cup mint leaves
2 tablespoons lemon juice
1 tablespoon honey
3 tablespoons tahini
2 tablespoons olive oil
1/4 cup Greek yogurt
Instructions
Place the scallions, garlic, salt, and pepper in the bowl of a food processor and blend until finely minced. Scrape down the sides, then pack in as many of the herbs as you can. Run the machine to chop them up. Add the remaining herbs if necessary. Add the lemon juice, honey, and tahini. While the machine is running, drizzle in the olive oil. Once it looks nice and smooth, add the yogurt and blend until incorporated. Taste and adjust the seasoning as you like.
Transfer to jars. Keeps up to a week in the fridge.
Notes
Use whatever combination of herbs you like!
Suwannee Rose https://www.suwanneerose.com/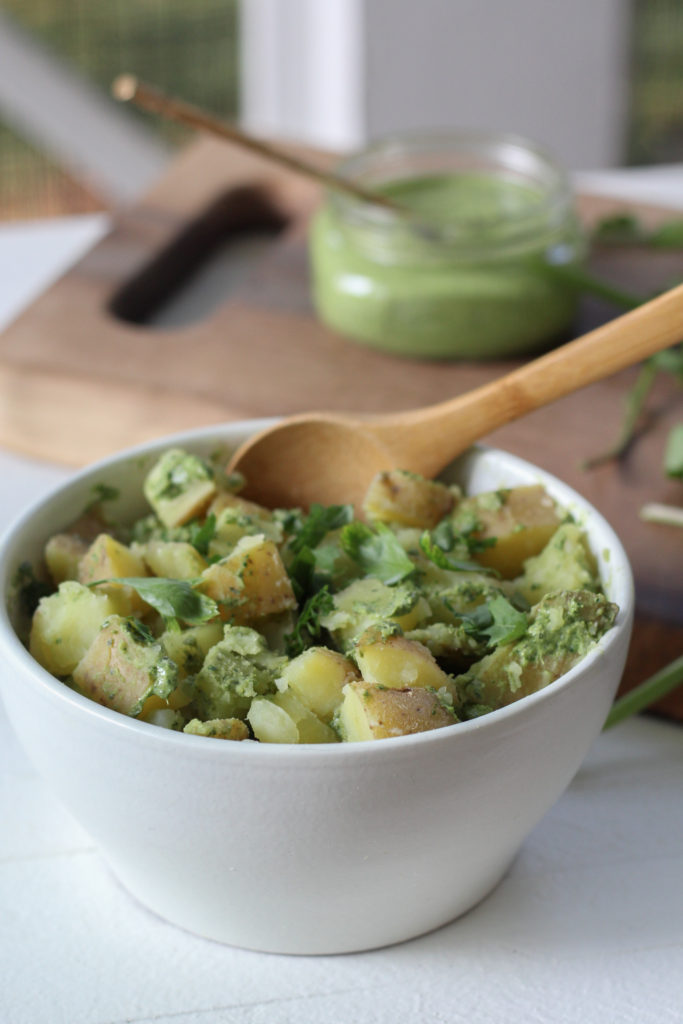 Lucky Green Potato Salad
2018-03-12 09:29:41
Ingredients
2 pounds Yukon Gold potatoes, unpeeled, cut in 3/4- to 1-inch pieces
1 teaspoon salt
1 tablespoon Dijon mustard
2 tablespoons apple cider vinegar or pickle brine
1/3-1/2 cup Lucky Green Sauce
salt and pepper, to taste
chopped fresh herbs and scallions
Instructions
Place potatoes and 1 teaspoon salt in large saucepan and cover with cold water by 1 inch. Bring to boil over high heat, reduce heat to medium-low, and simmer until potatoes are fork-tender, 10 to 15 minutes. Drain in a colander, then transfer the potatoes to a large bowl.
Combine the mustard and vinegar or brine in a small bowl. Drizzle over the warm potatoes a little at a time and toss. Move to the fridge to chill for about 15 minutes.
Once the potatoes have cooled, spoon Lucky Green sauce over the top and toss. Taste and add salt and pepper as you like. Top with chopped herbs and scallions just before serving.
Suwannee Rose https://www.suwanneerose.com/
Save
Save
SaveSave
SaveSave