They say every Brazilian grandmother has a jaboticaba tree in her garden.
It's a lovely ornamental, either as a hedge or a tree, with beautiful foliage that turns rust to green as the leaves mature. But what makes it a showstopper is the fruit, which grow right on the trunk.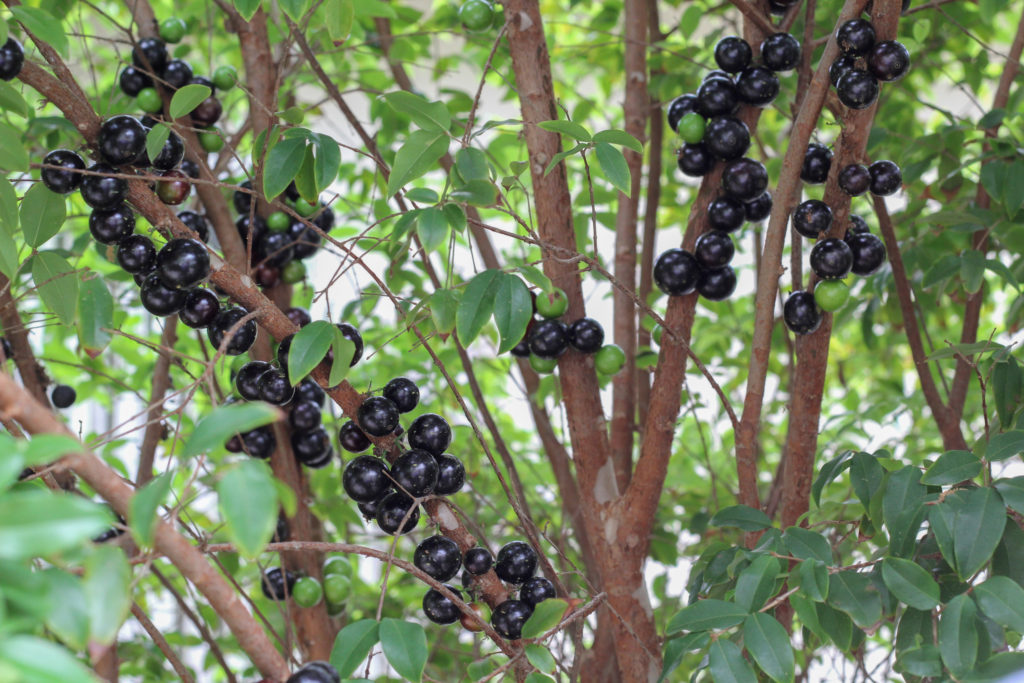 They also have the most delicious berry flavor you'll find in the tropics. The texture reminds me of old-fashioned table grapes or muscadine grapes. The skin is shiny and black, definitely edible, but with a slightly herbal, piney flavor. The white pulp inside is juicy and incredibly sweet, and tastes like a mix of crushed berries.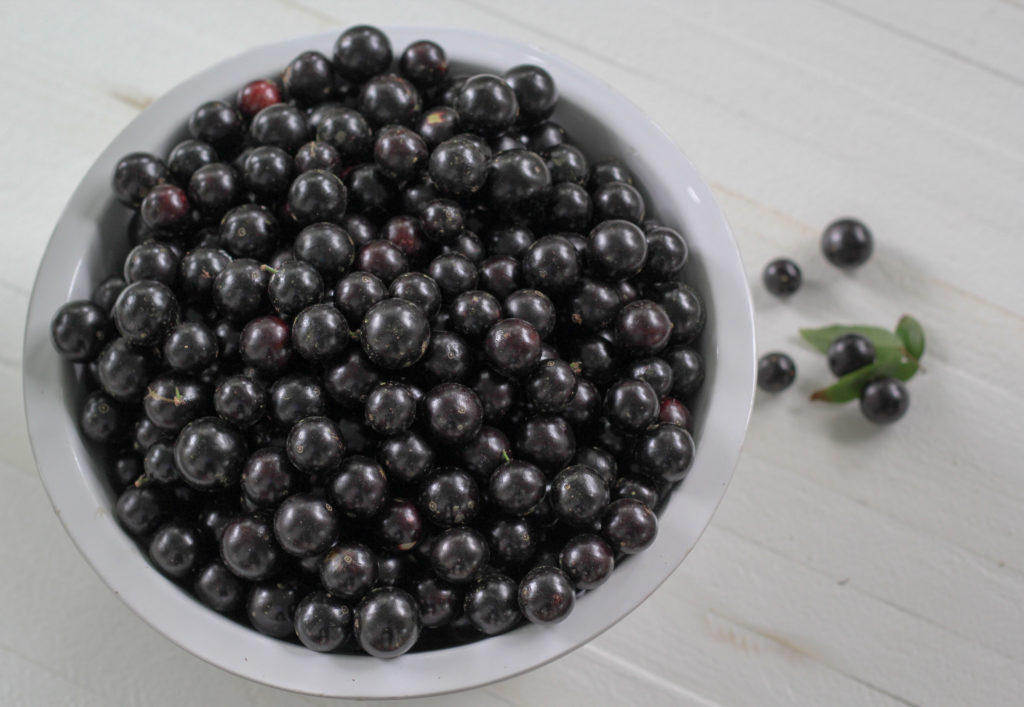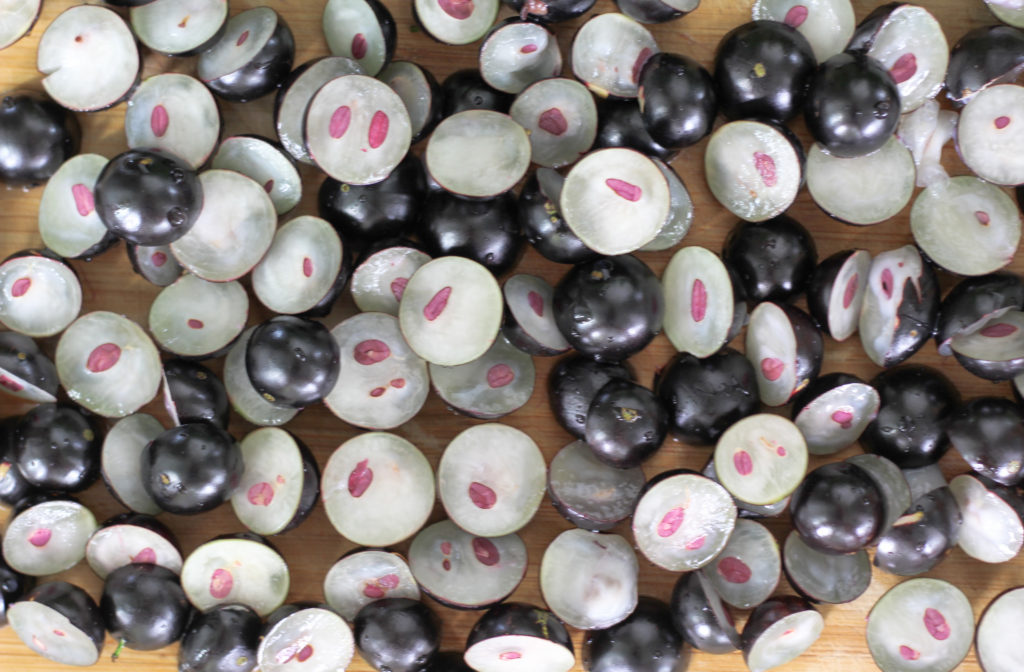 Those two flavors make a little magic together, providing balance, and when mashed into jelly, it's out of this world.
That color!!!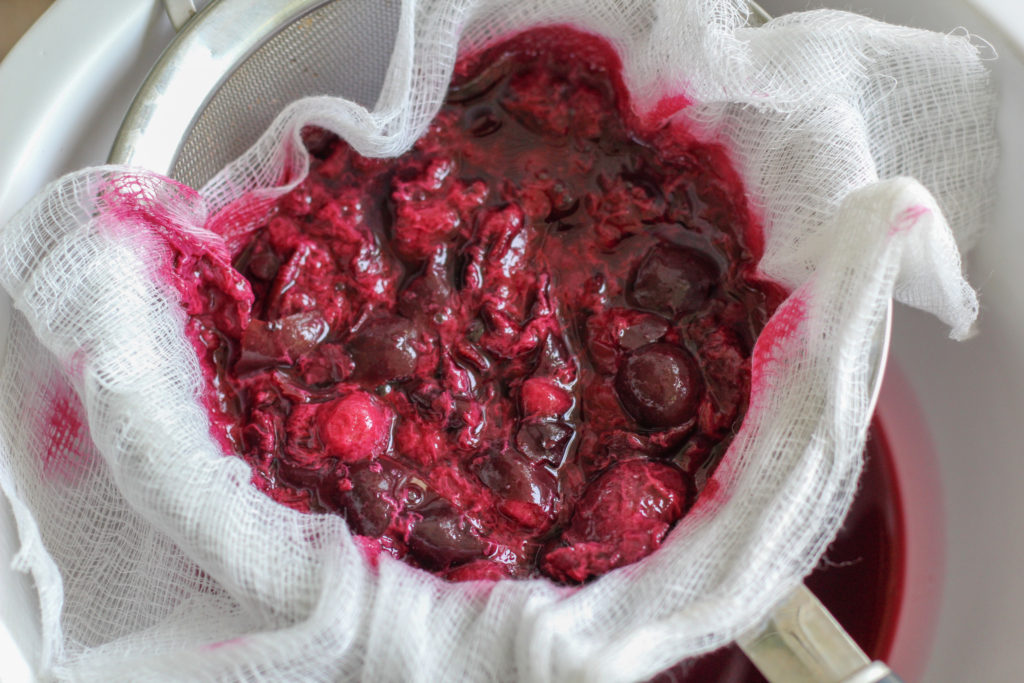 The Brazilians gave us açai, a fruit that's gone completely mainstream in recent years, but they're keeping grandma's favorite all for themselves. You won't find them in markets (yet) but you can and should grow them in your south or central Florida backyard. We bought our trees at Fruitscapes 5 years ago. Now I'm getting enough berries for several batches of juice, syrup, and jelly each season.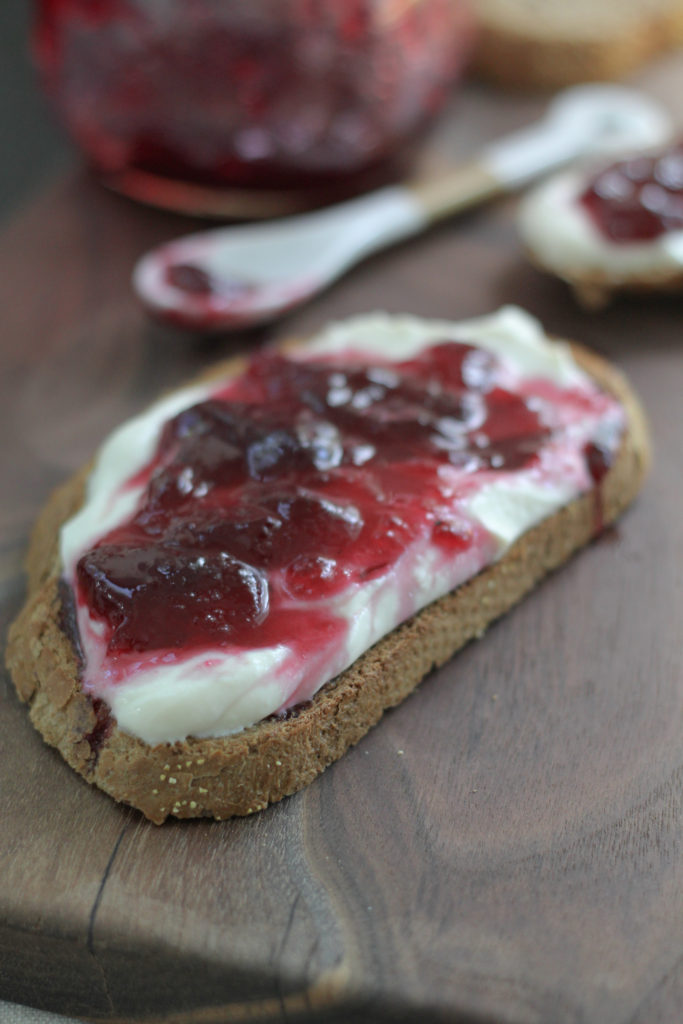 Below you'll find my recipe for jaboticaba jelly, along with my recent obsession: vanilla whipped ricotta.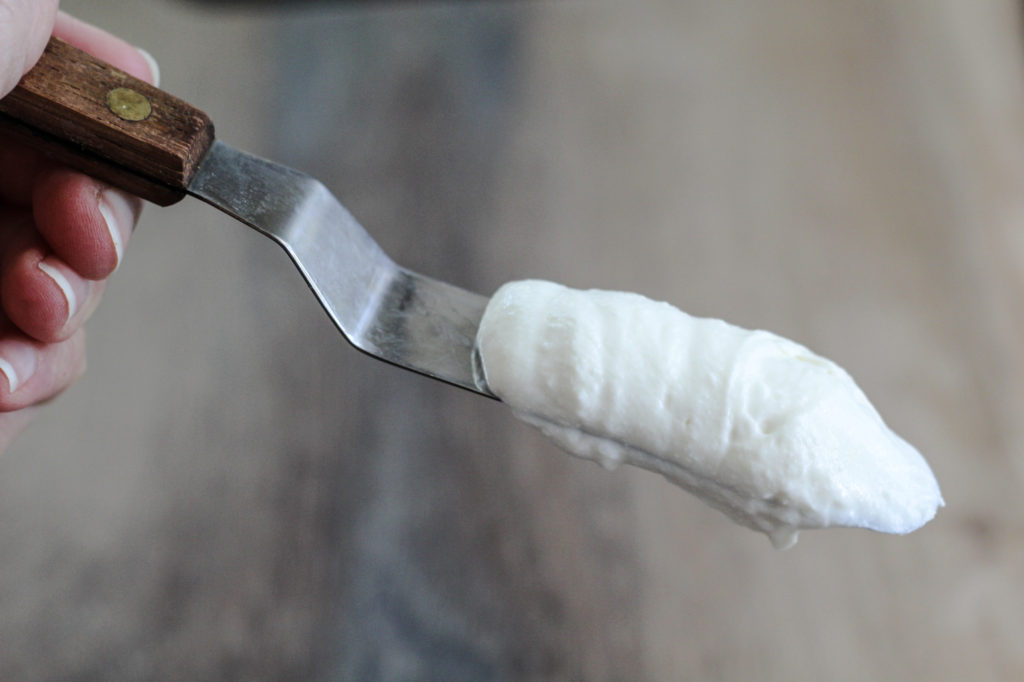 Spread them on toast, or swirl them together in a bowl. It could be breakfast, or a snack, or dessert. I don't know. Maybe all the best foods fall in that realm.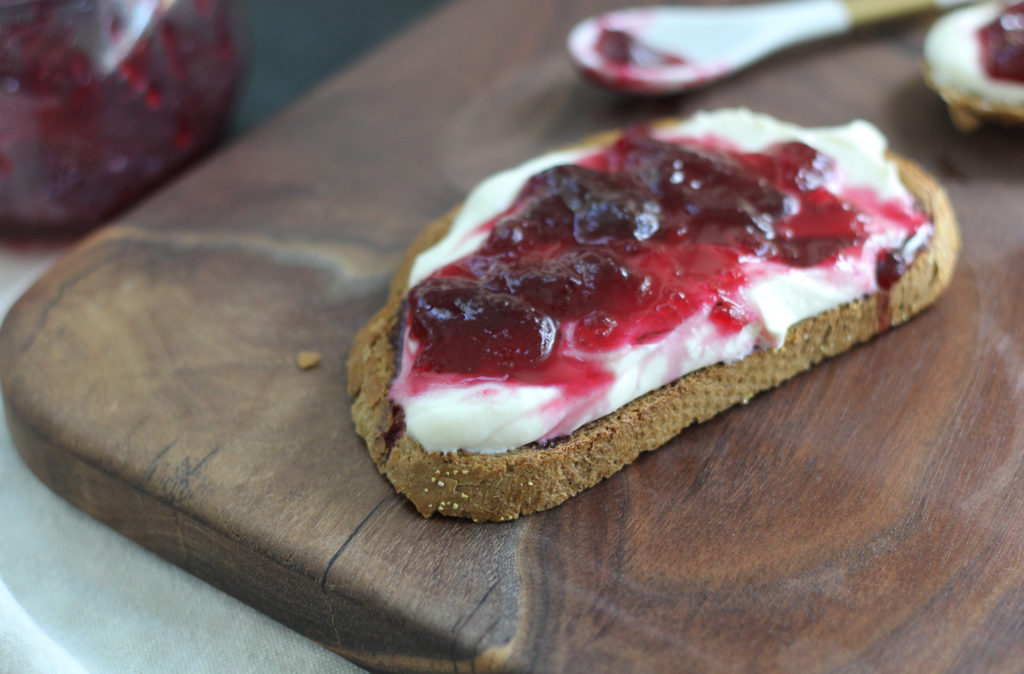 Jaboticaba Jelly
2018-04-16 08:48:15
Ingredients
4 pounds jaboticabas
2 teaspoons calcium water*
juice of 1 lemon
2-3 cups sugar or honey
2 teaspoons Pomona's Pectin powder*
Instructions
Rinse the jaboticabas with water. Place them in a pot and cover with fresh water. Bring them to a simmer for about 20 minutes. Use a potato masher to crush all the softened berries.
Line a sieve with a few layers of cheesecloth. Strain the berries through the sieve and collect all the juice in a pot. Discard the skins and seeds.
Put the pot of juice on the stove. Stir in lemon juice and calcium water. Bring it to a boil.
Meanwhile, measure the sugar or honey in a large bowl. Stir in the pectin, mixing thoroughly.
Once the juice comes to a full boil, add the pectin-sweetener mixture, stirring vigorously for 1 to 2 minutes to dissolve the pectin while the jam comes back up to a boil. Once the jam returns to a full boil, remove it from the heat.
Pour the jelly into clean jars to refrigerate and use now, or process sterilized jars in a water bath for long-term storage.
Notes
*Pomona's Pectin (which comes with a packet of calcium to make the calcium water, 1/2 a teaspoon mixed with 1/2 cup water) is my favorite for jelly and jam. It gels with any kind or amount of sugar you choose. You can find it online or at cooking stores.
Suwannee Rose https://www.suwanneerose.com/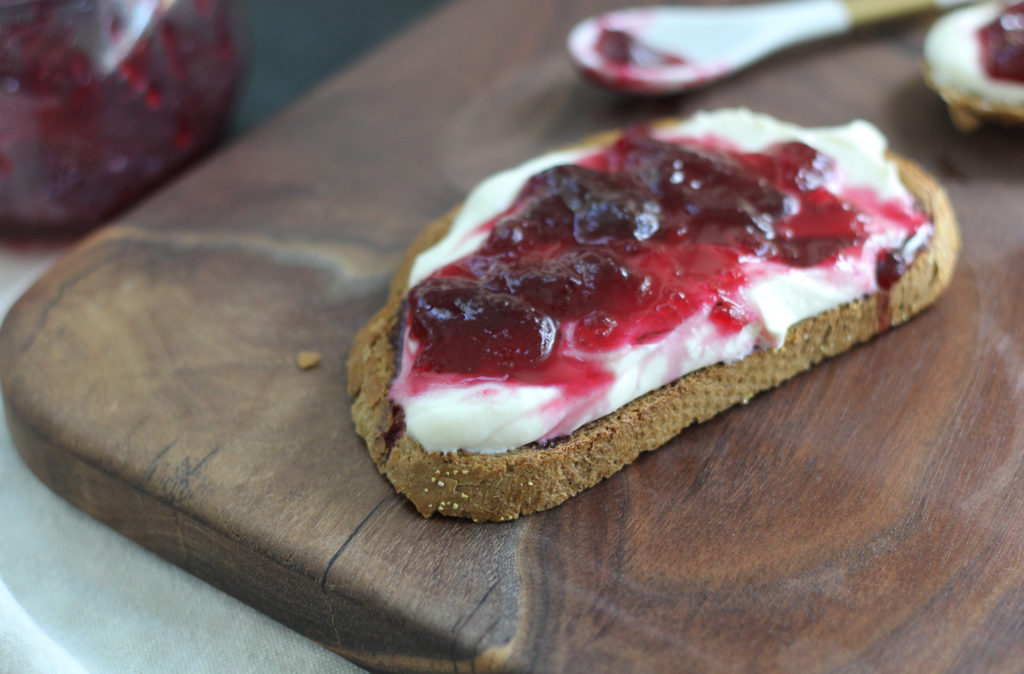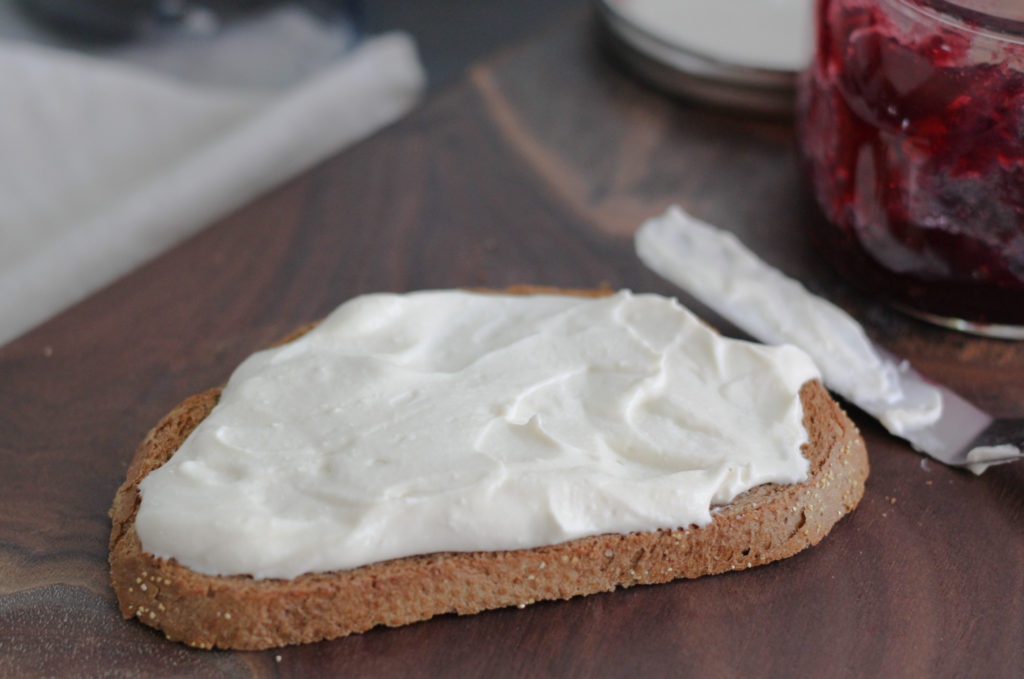 Vanilla Whipped Ricotta & Jelly
2018-04-16 08:54:55
Ingredients
1/2 cup whole milk ricotta
1/2 teaspoon vanilla bean paste or vanilla extract
pinch of sea salt
4 tablespoons of your favorite jam or jelly (jaboticaba or guava for the win)
4 slices of your favorite bread, toasted
Instructions
Whip the ricotta, vanilla, and sea salt in a blender or food processor until light, smooth, and fluffy. Spread over toast and top with your favorite jam or jelly.
Suwannee Rose https://www.suwanneerose.com/
Save
Save
SaveSave
SaveSave
SaveSave
SaveSave