We all look forward to an ice-cold drink after a long day on the boat.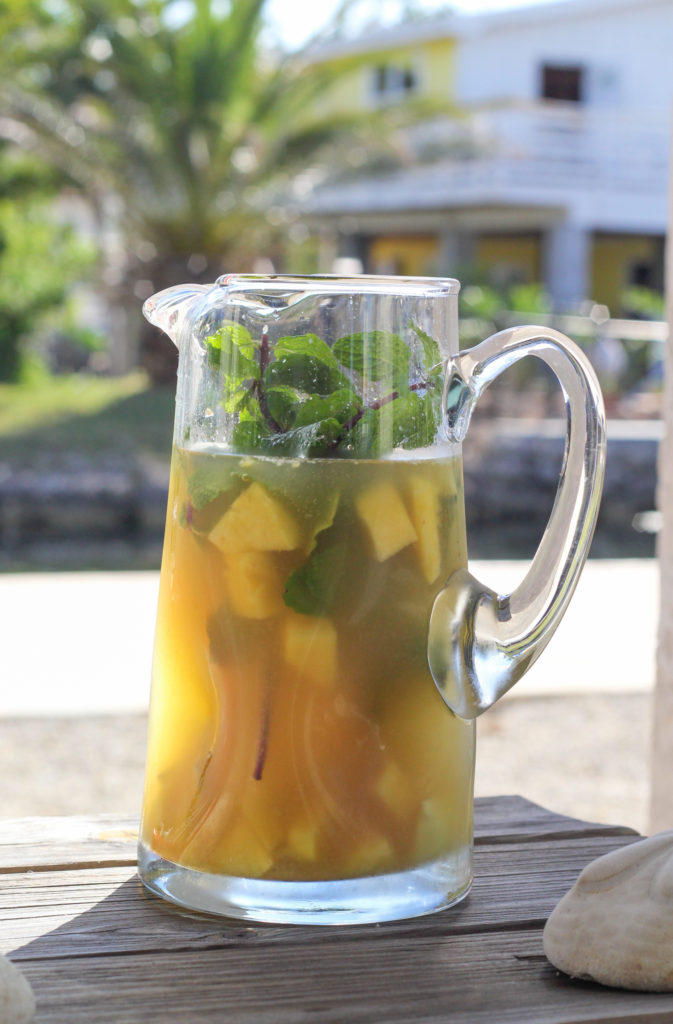 It's so tempting to grab one as soon as we hit the dock, but first my mom puts everyone to work. We have to clean up the boat, rinse down the rods or dive gear, clean fish, boil water for stone crab claws, clean out the cooler, hang up the wet towels, etc., etc., etc. Once all our chores are done, we've finally earned our drinks.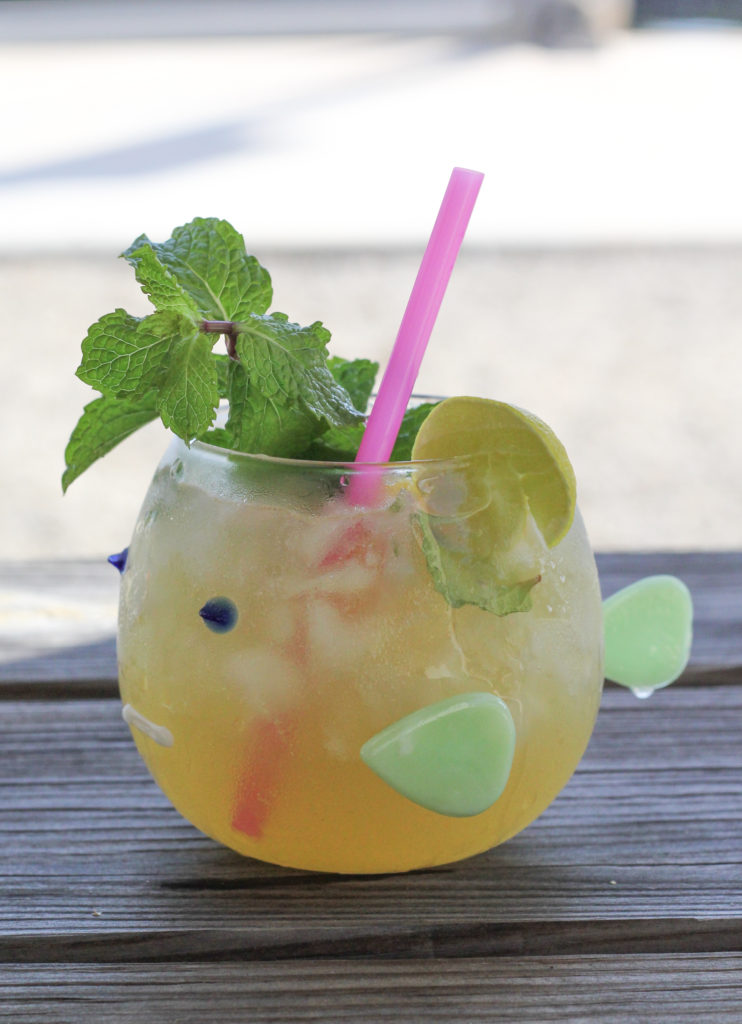 Then we plop down at the picnic table and wait for the key deer to walk by. Life on Big Pine Key is pretty sweet.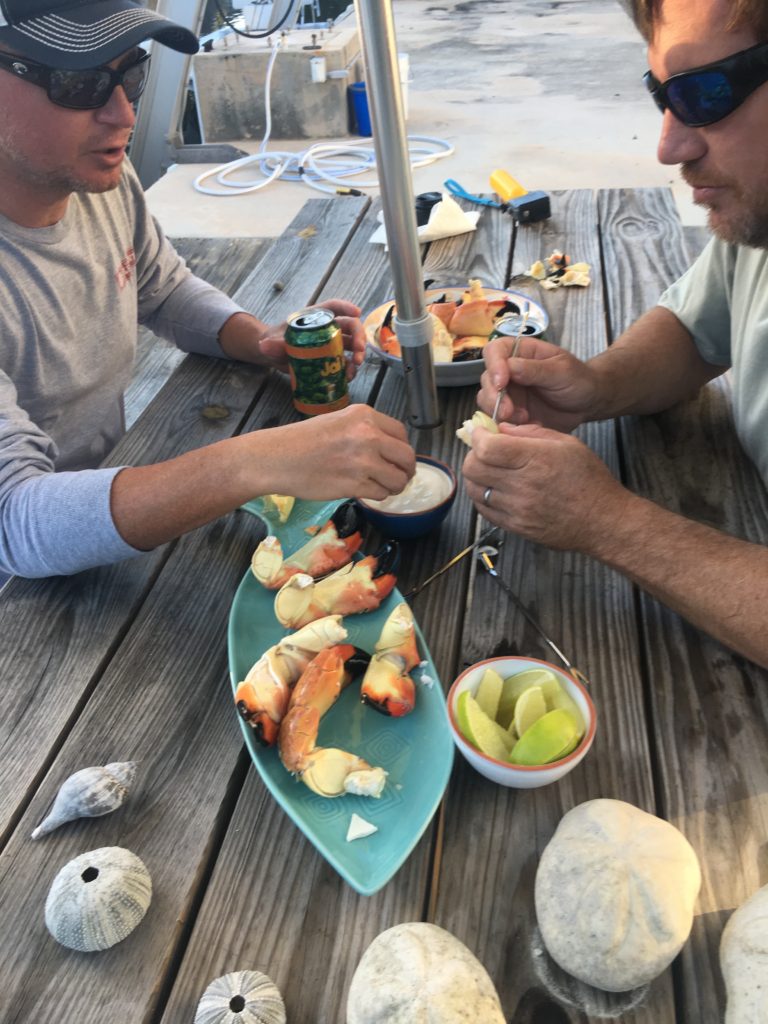 Side note on that picnic table: it traveled all the way across the canal during Hurricane Irma and landed right-side up in a neighbor's yard on the next street. It looked like it had always been there.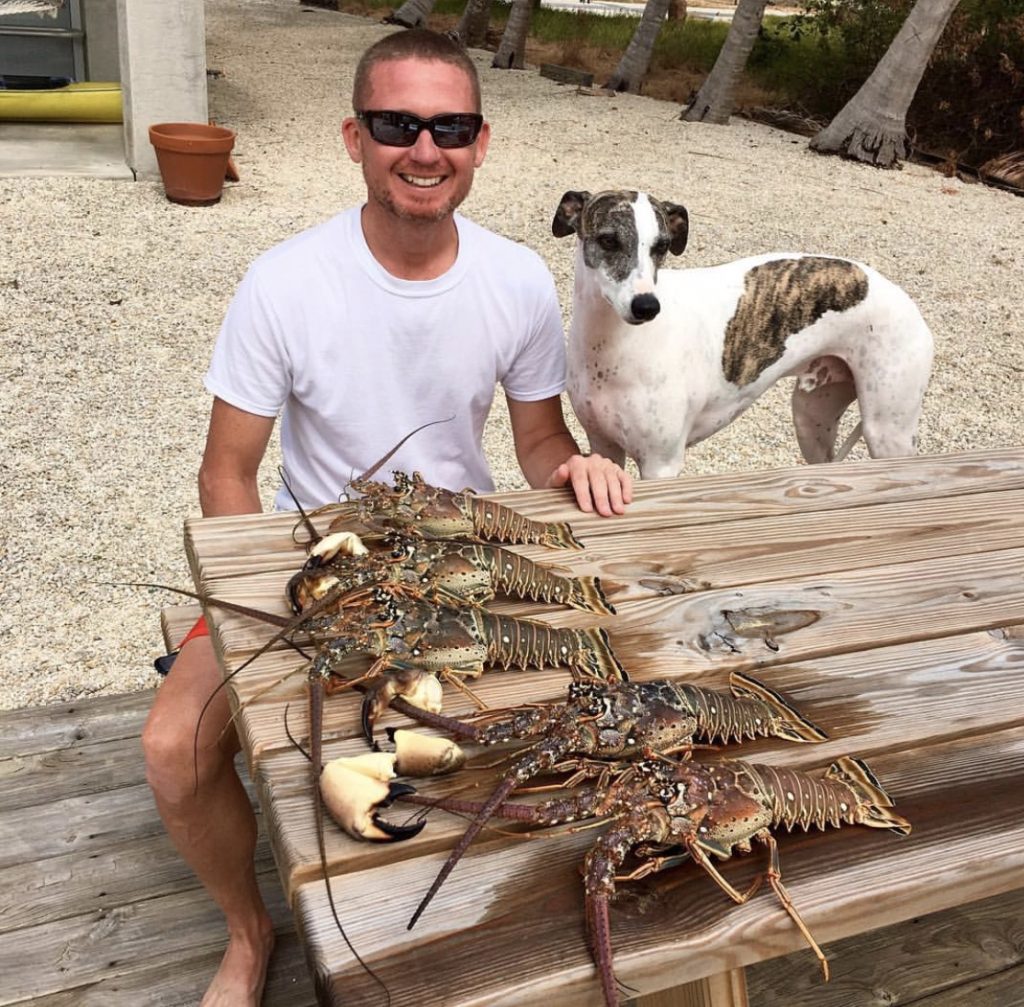 The picnic table has seen some good times (my brother and Finn a couple lobster seasons ago.)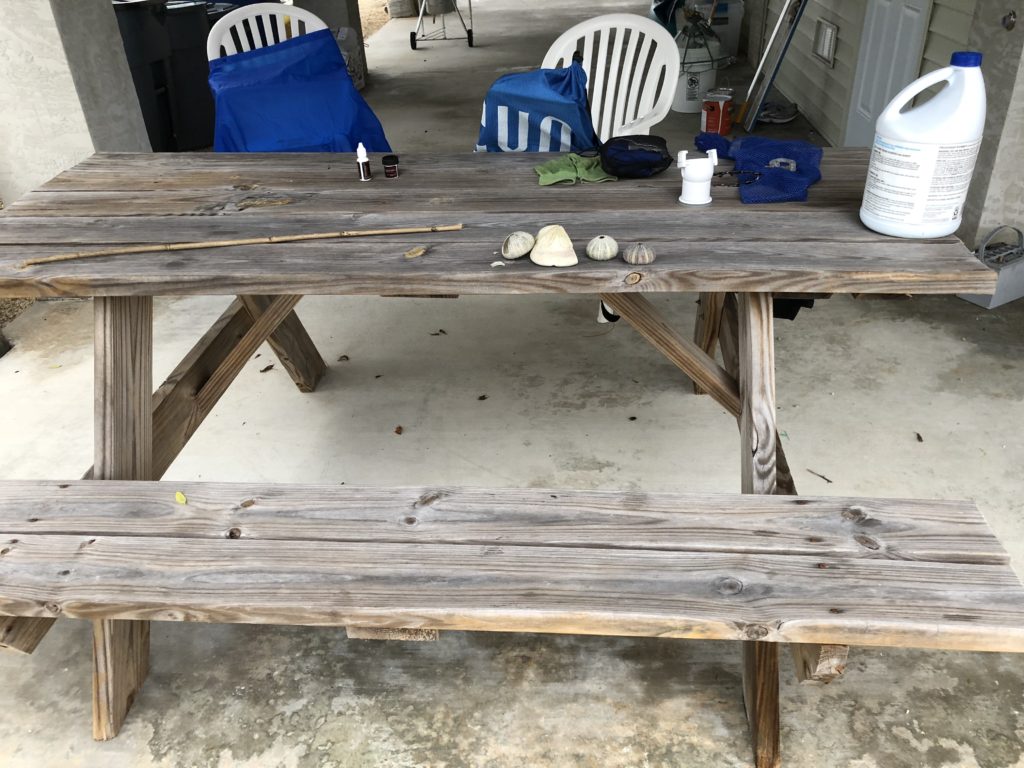 Last week the guys loaded it up in the back of the truck and brought it back home. It's a little more weathered, but solid as can be and ready for good times to come.
And now back to the sangria…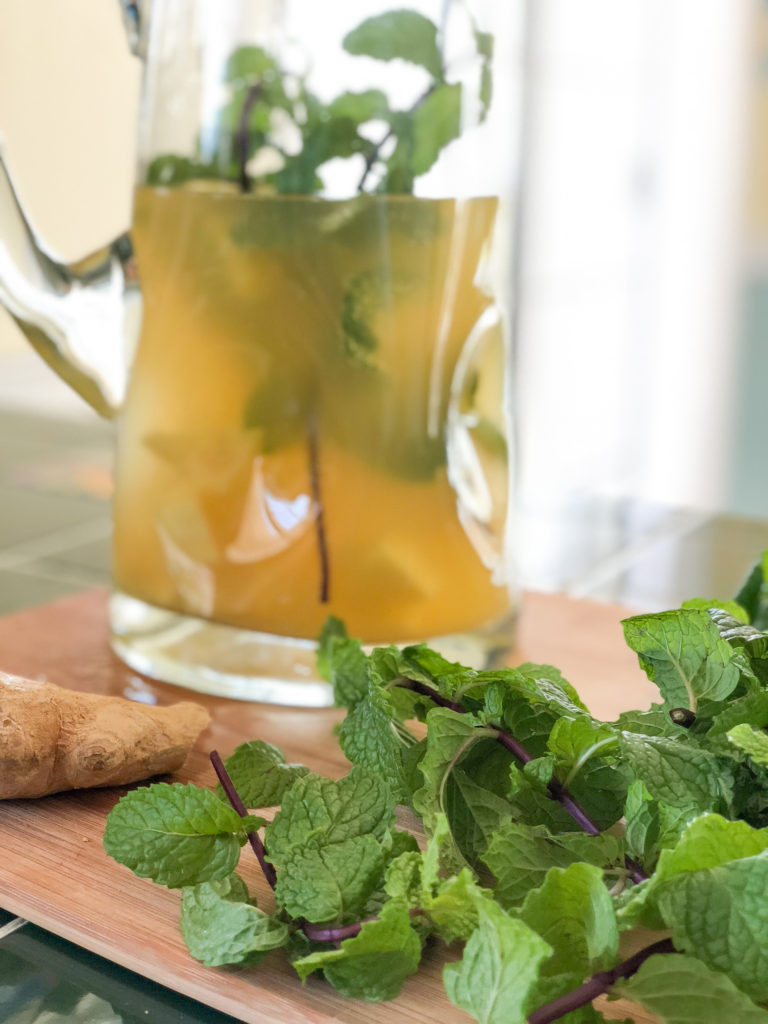 It's our latest après-boat drink, a loose translation of something served at The Café in Key West. It starts with a bottle of pinot grigio and loads of fresh pineapple and mint. Spice it up with slices of fresh ginger and some ginger beer. Stir it up in a big giant pitcher and pour it over ice.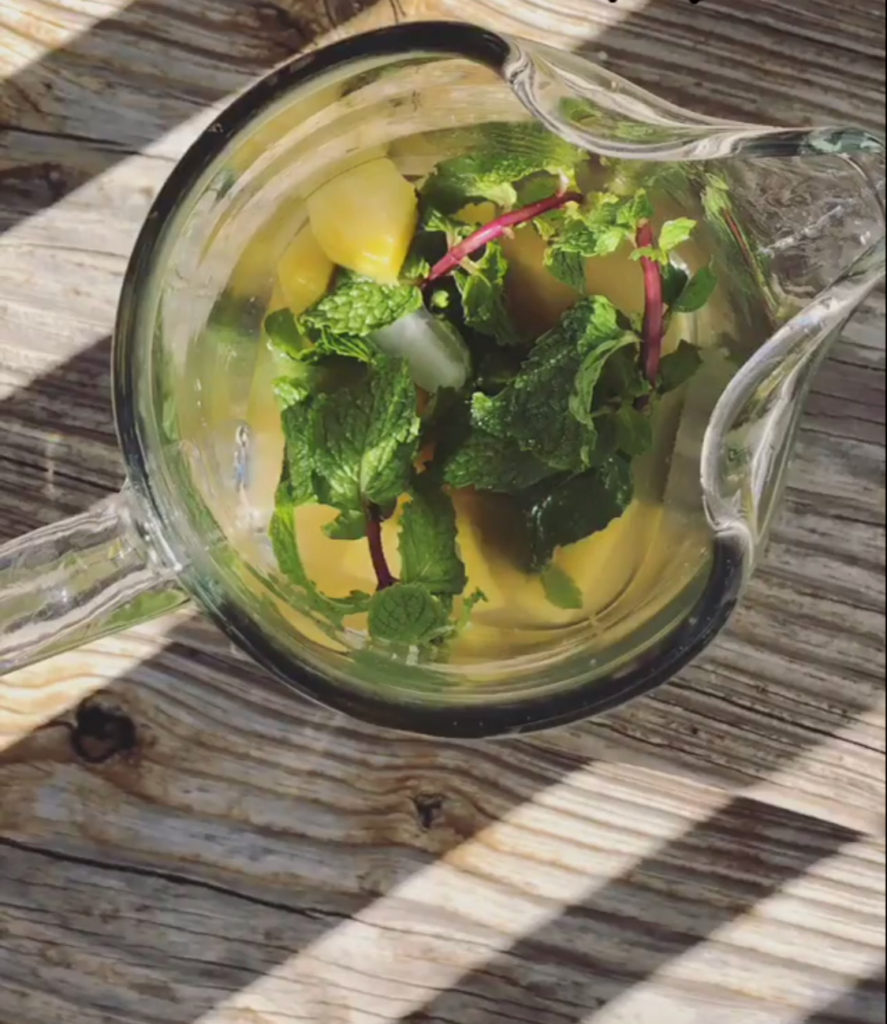 Just be sure all your chores are done first. Happy Mother's Day.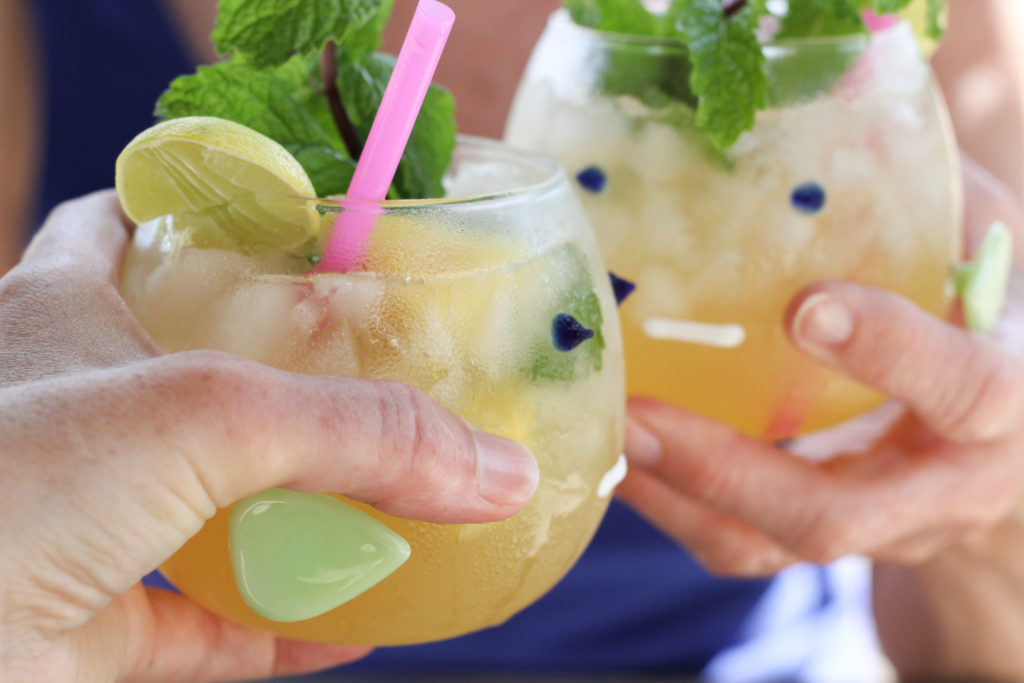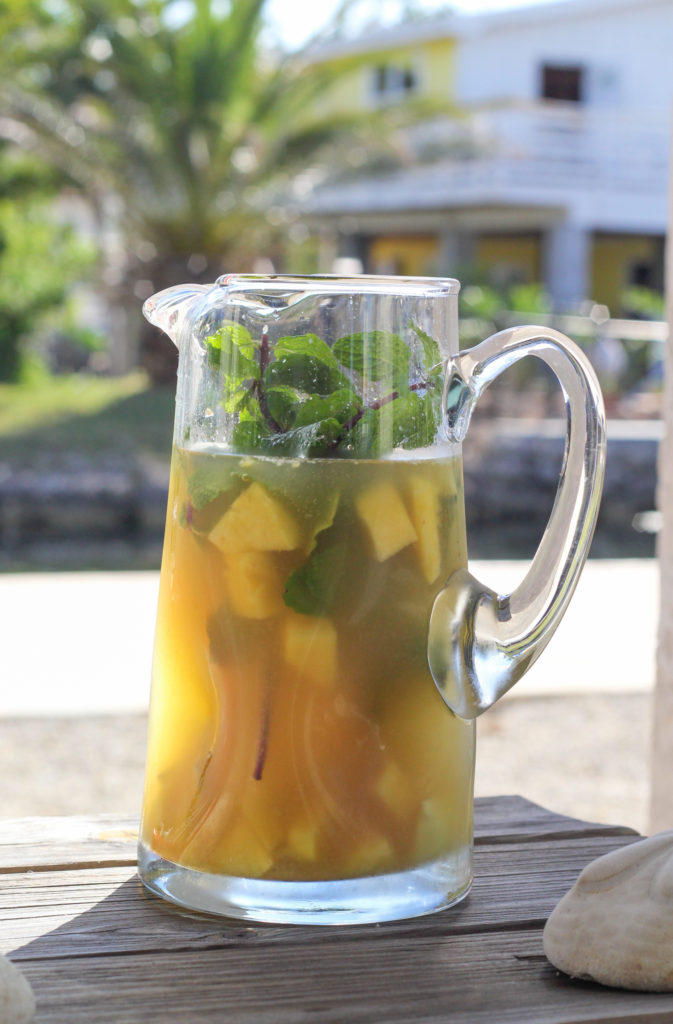 Pineapple Ginger Sangria
2018-05-13 08:54:42
Ingredients
1 bottle (750 mL) pinto grigio
1 can or bottle ginger beer*
2 cups pineapple juice
3 tablespoons fresh key lime juice
2-3 cups fresh pineapple chunks
1" fresh ginger, sliced
loads of fresh mint
couple shakes of bitters
1/4 cup Myer's rum (if you're feeling spunky)
garnish with key limes
Instructions
Stir all the ingredients in a large pitcher with a wooden spoon and muddle the mint and ginger. Serve over ice with a key lime.
Notes
*Non-alcoholic ginger beers vary in sweetness and spice. If you want something dry, go with Q or Fever Tree (they're small bottles, so use 2). If you like super spicy ginger, try Reed's. For the classic, you can't go wrong with Barritts.
Suwannee Rose https://www.suwanneerose.com/
SaveSave
SaveSave
SaveSave
SaveSave
SaveSave