If Tampa has an official salad, it's the 1905 at The Columbia.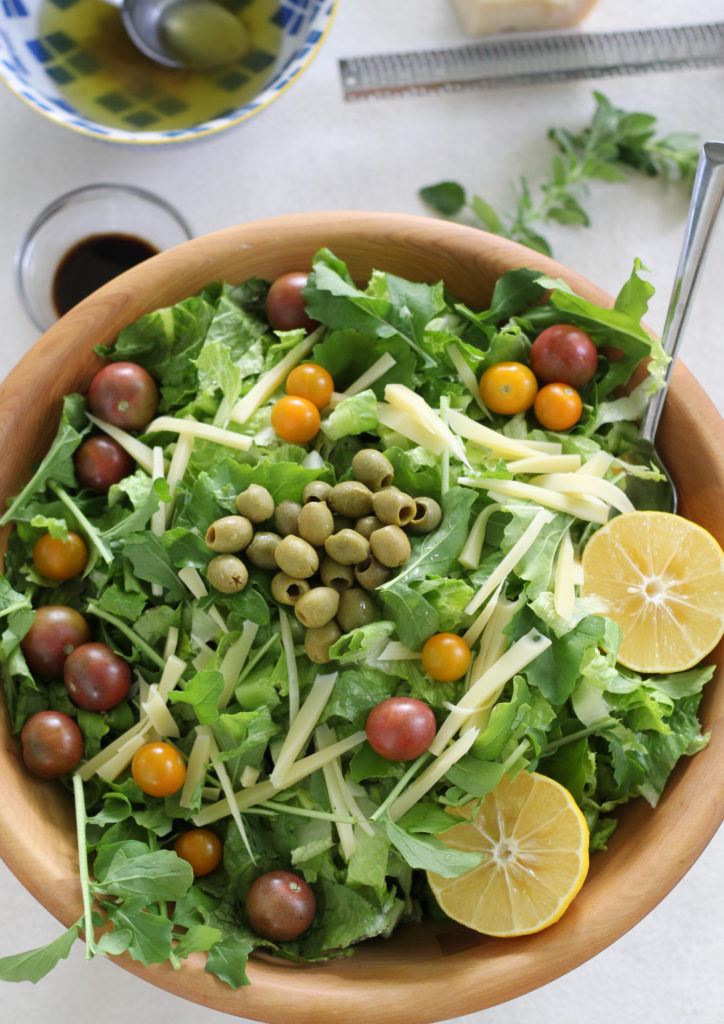 The Columbia is Florida's oldest restaurant, founded in 1905 (hence the name of the salad). It remains in the hands of the same family for 5 generations and counting.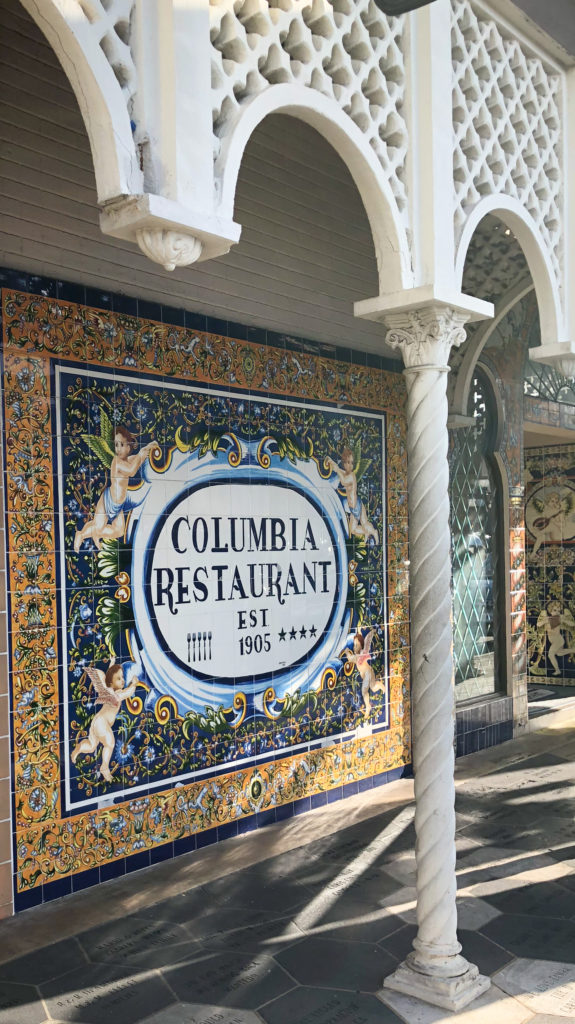 It extends over an entire block of Ybor City, a historic neighborhood in Tampa founded by immigrants from Cuba, Spain, and Italy, built around the cigar industry. It's mostly Spanish cuisine, but just like the city itself, there's a mix of influences on the menu. Paella, mojitos, black beans, seafood, Cuban bread (from La Segunda Bakery), sangria… comfort food with deep roots around here.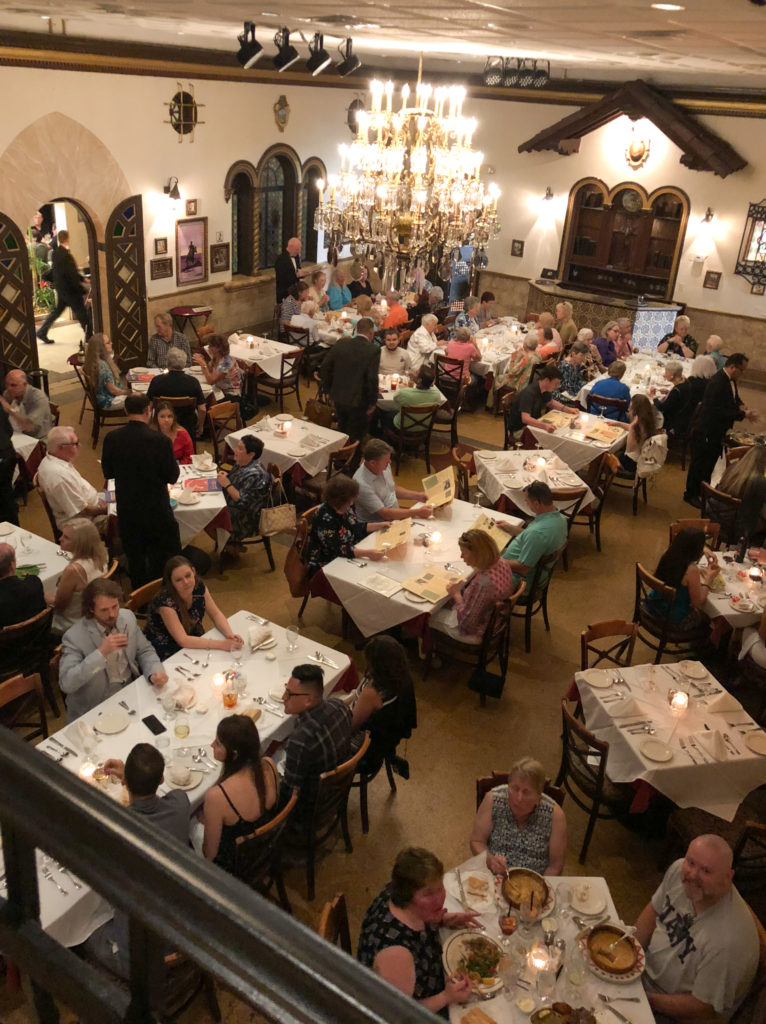 I wouldn't normally call salad comfort food, but the history and love of The 1905 plants it squarely in that category. When it shows up at parties people get in line. It's deceptively simple. In fact, they make it table-side, so there's no secret about what's in it: iceberg lettuce, tomatoes, olives, slivers of swiss cheese… pretty mundane, really, until it comes to the dressing. Look around and you'll see everyone tearing off another hunk of crusty Cuban bread to mop up what's left of it on their plates.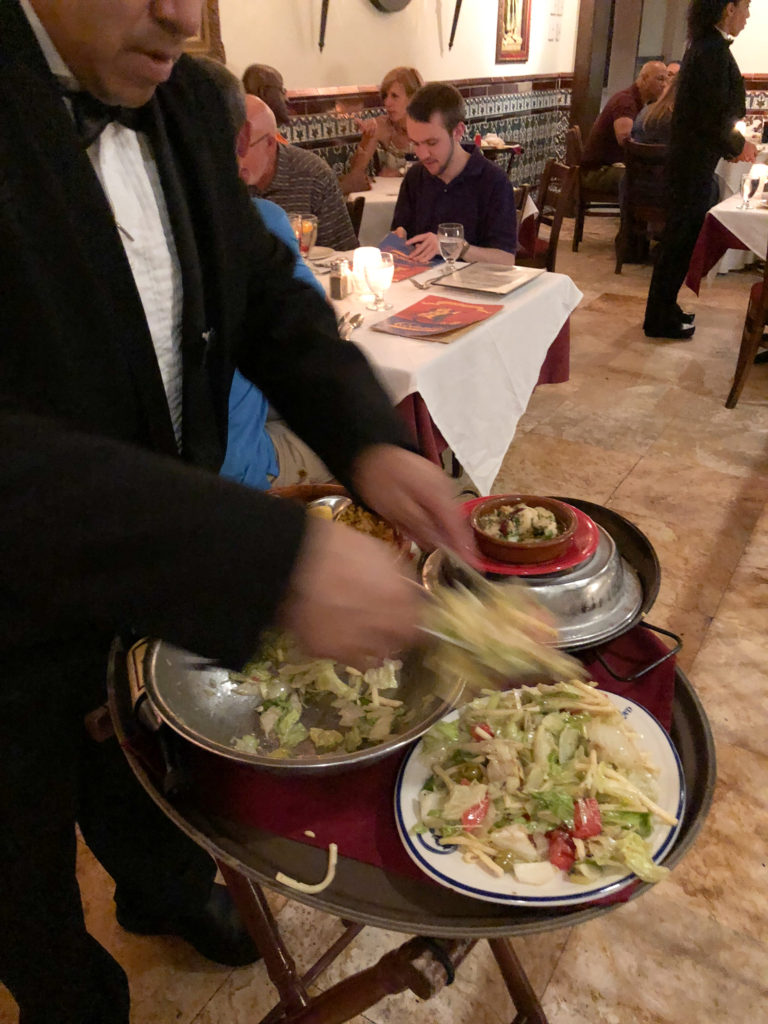 Here's how to "1905" any salad. It starts with the dressing, made with good olive oil, and lots of it. There's also plenty of garlic, fresh lemon, oregano, white wine vinegar, and Worcestershire sauce. Put it over any mix of crunchy lettuce and veggies, plus some swiss cheese and olives (we also like palm hearts at home). Right before tossing, squeeze on extra lemon juice and grate Romano cheese over the top. Serve with toasty crusty Cuban bread.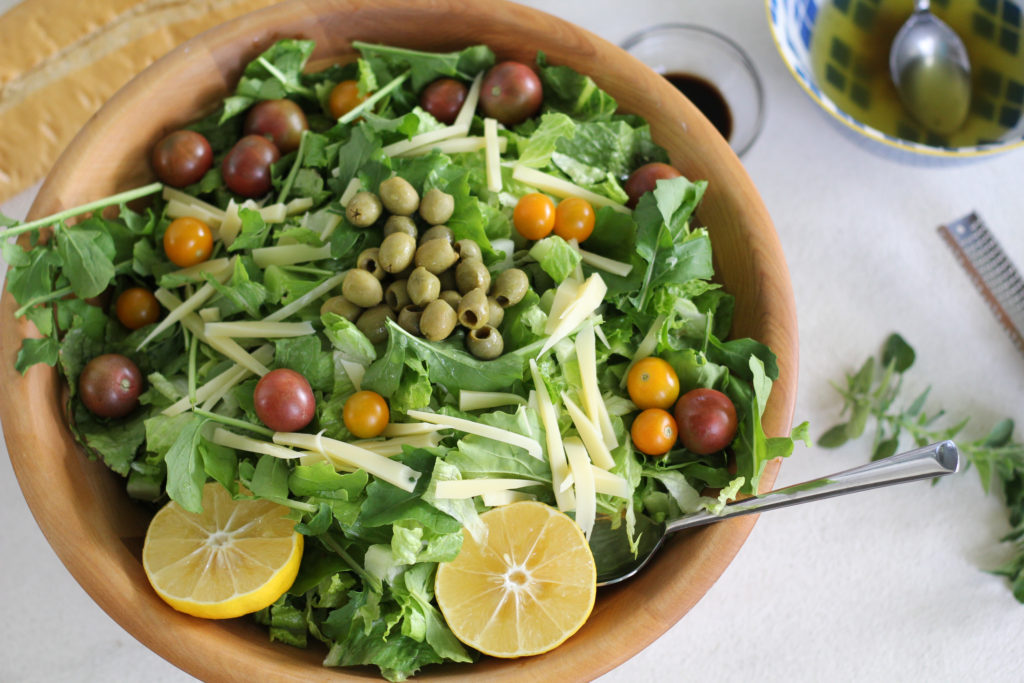 It's not as much fun as a trip to The Columbia (no flamenco dancers), but it should hold you over until next time.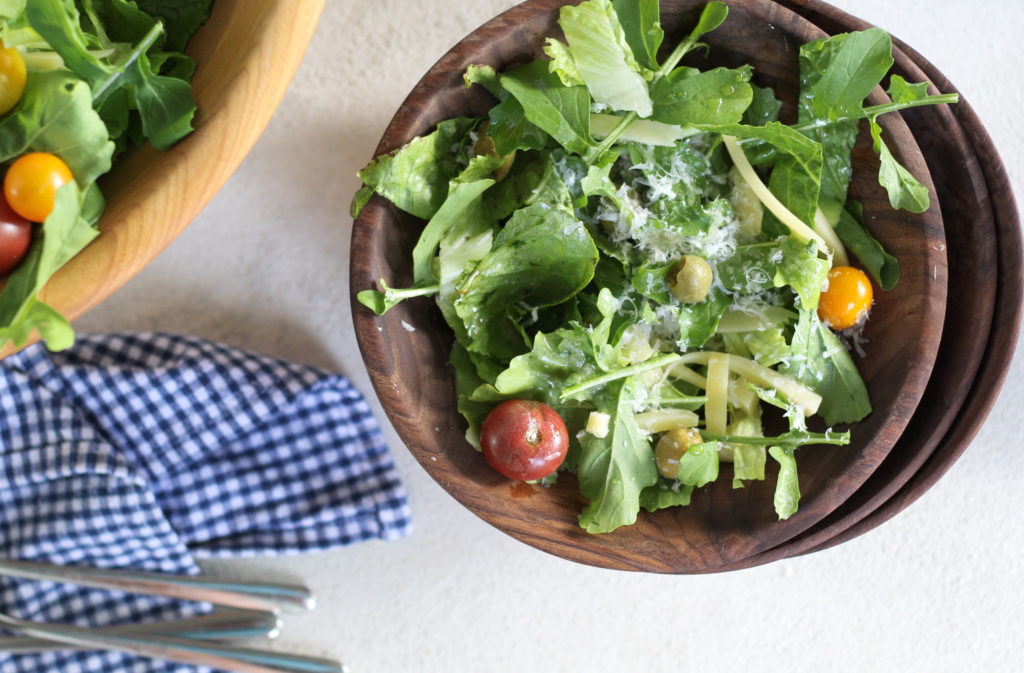 1905 Salad
2018-06-06 12:19:02
Ingredients
8 cups lettuce (iceberg, romaine, arugula, or a mix)
2 cups tomatoes (cherry or sliced)
1 cup firm swiss cheese, thinly sliced
1/2 cup Spanish olives
1/2 cup palm hearts
4 cloves garlic, minced
1 tablespoon minced fresh oregano
2 tablespoons white wine vinegar
2 tablespoons lemon juice
2 tablespoons Worcestershire sauce
salt and freshly cracked black pepper, to taste
1/2 cup Spanish olive oil
1/2 cup grated Romano cheese
lemon wedges and Cuban bread, for serving
Instructions
After washing the lettuce, spin it and give it an extra pat with a clean dish towel to make sure it's thoroughly dry before adding it to a large salad bowl. Top with tomatoes, swiss cheese, olives, and palm hearts.
In a medium bowl, whisk the garlic, oregano, vinegar, lemon juice and Worcestershire sauce. Add a good pinch of salt and lots of freshly cracked black pepper. Slowly whisk in the olive oil. Taste and adjust the salt and pepper.
Pour the dressing over the salad (however much you like). Grate the Romano over the top. Squeeze on more lemon. Toss well and serve.
Notes
The classic has sliced ham, and they also make it with some garlicky shrimp. Both good options if you want to make it a meal.
Suwannee Rose https://www.suwanneerose.com/
SaveSave
SaveSave
SaveSave
SaveSave
SaveSave
SaveSave
SaveSave
SaveSave
SaveSave