The longest days of the year brought the best sunsets of the year.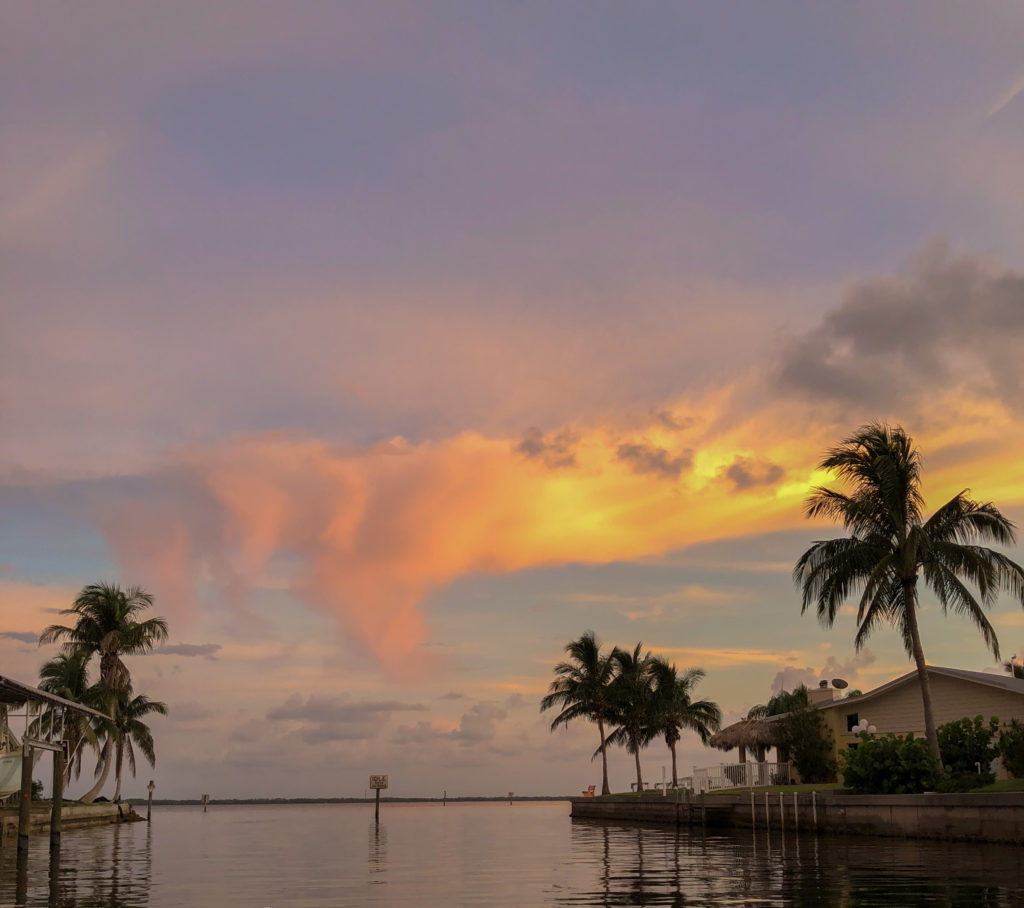 Spectacular evening skies.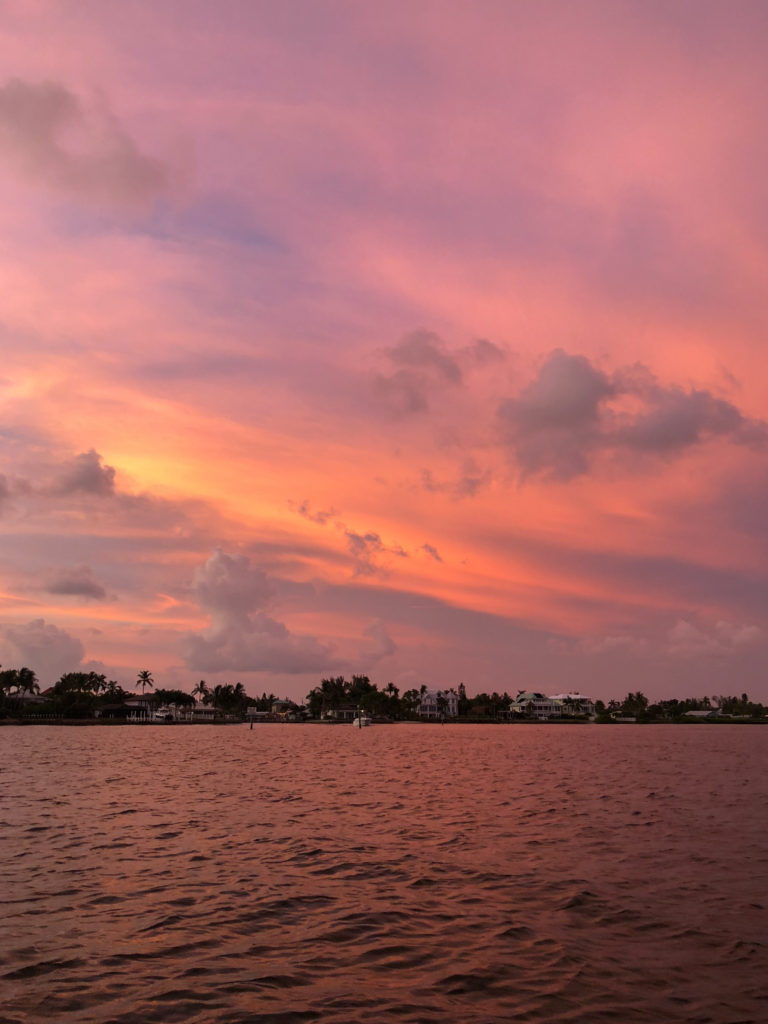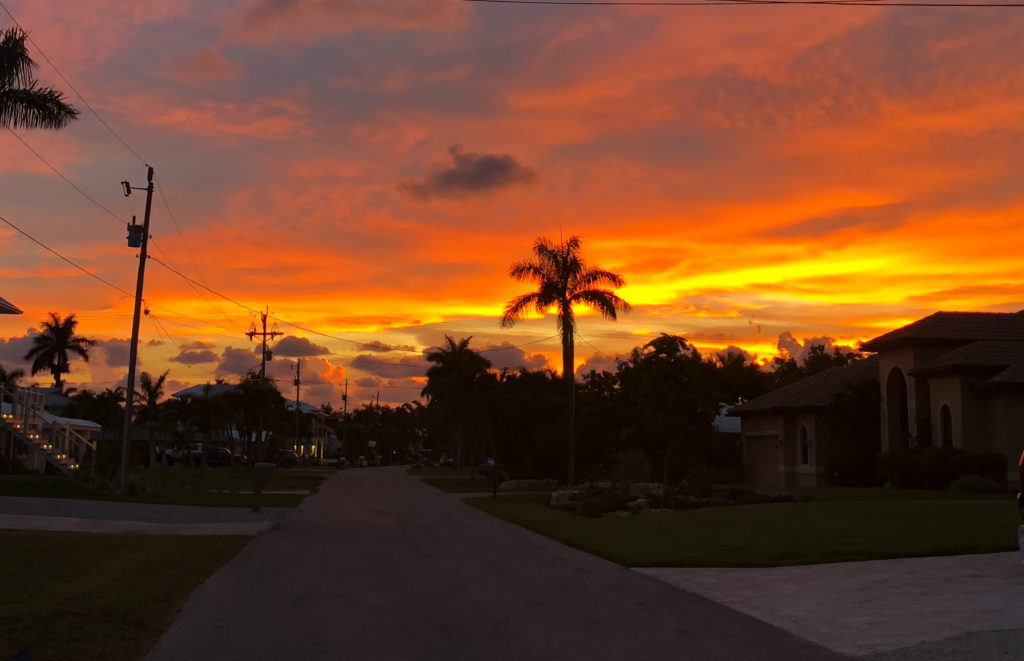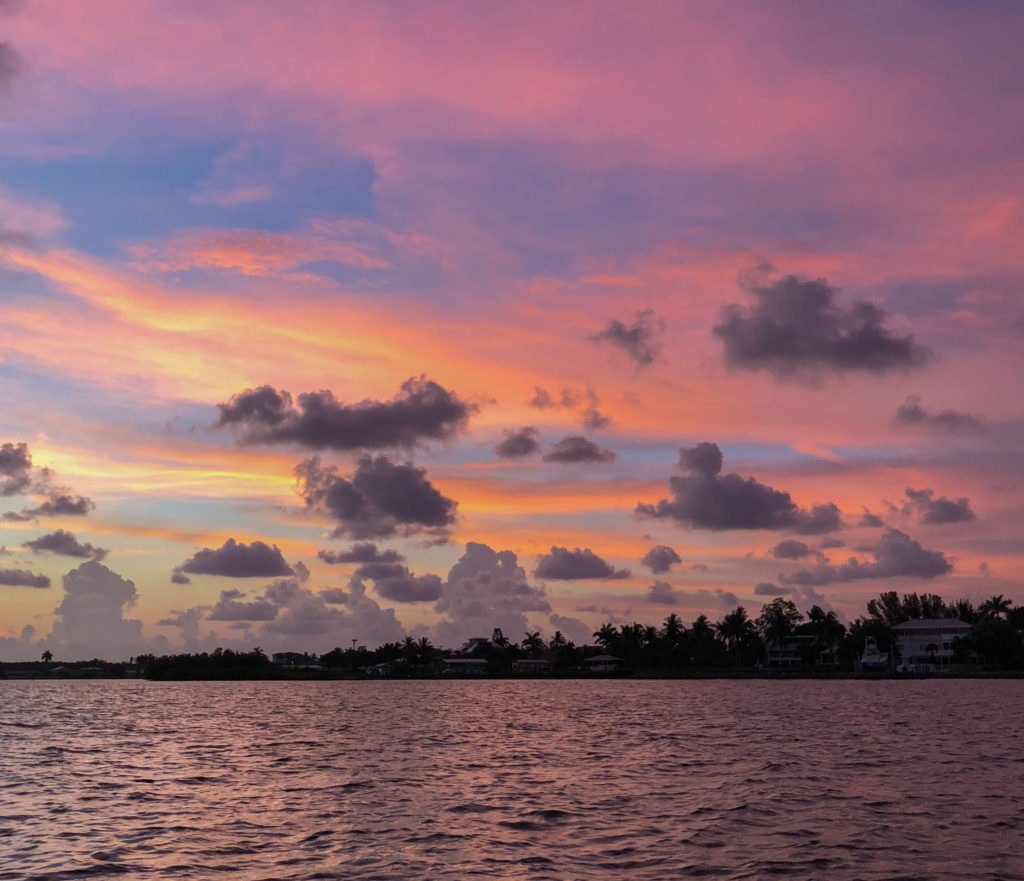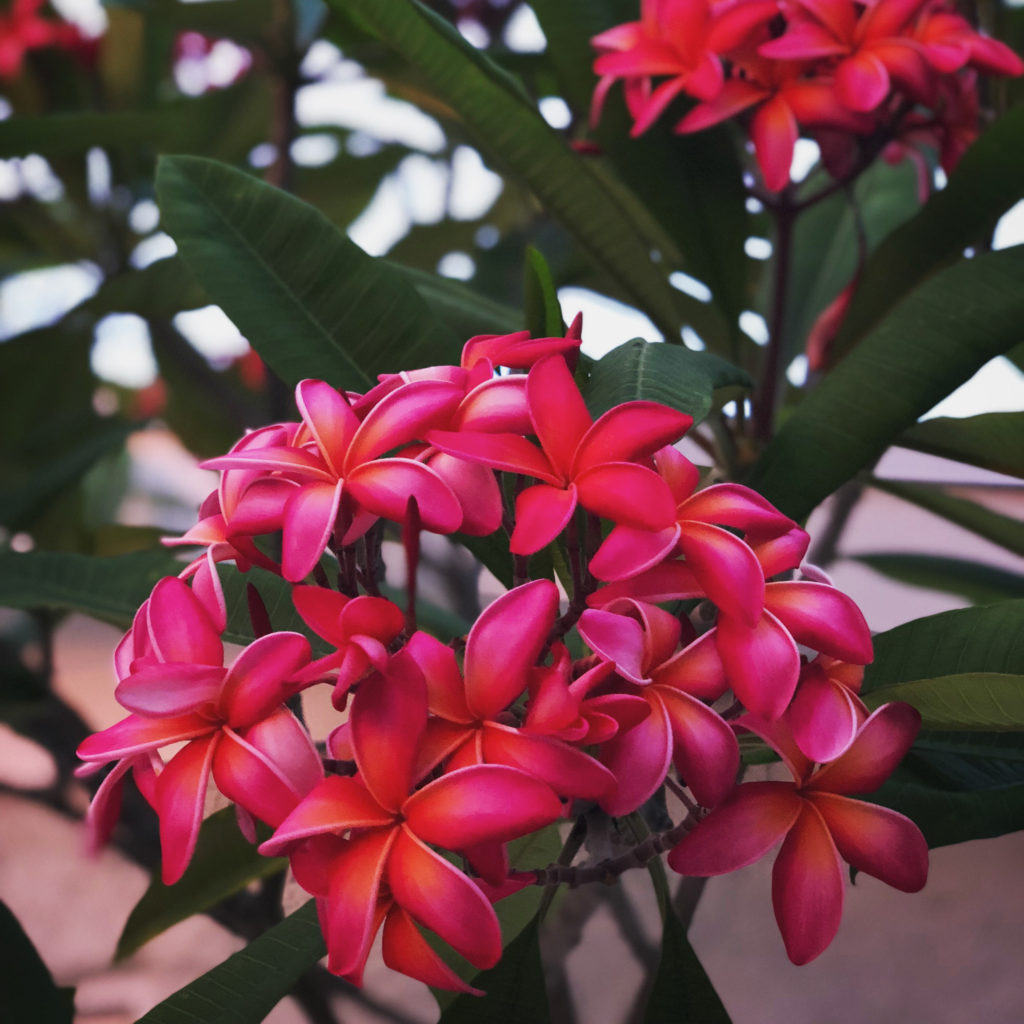 It paints the mangos and frangipanis in a rainbow glow. I love walking around the yard basking in that light. Of course mosquitos are swarming during this summer evening magic hour. Otherwise it would be too perfect.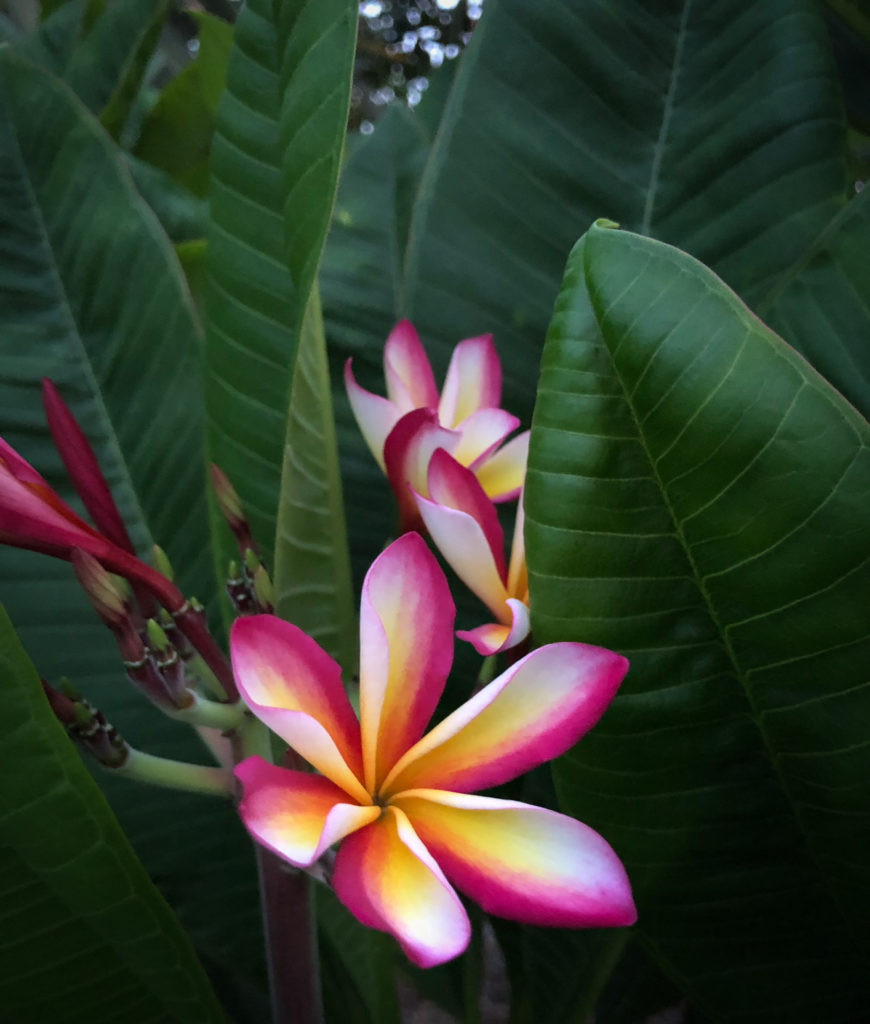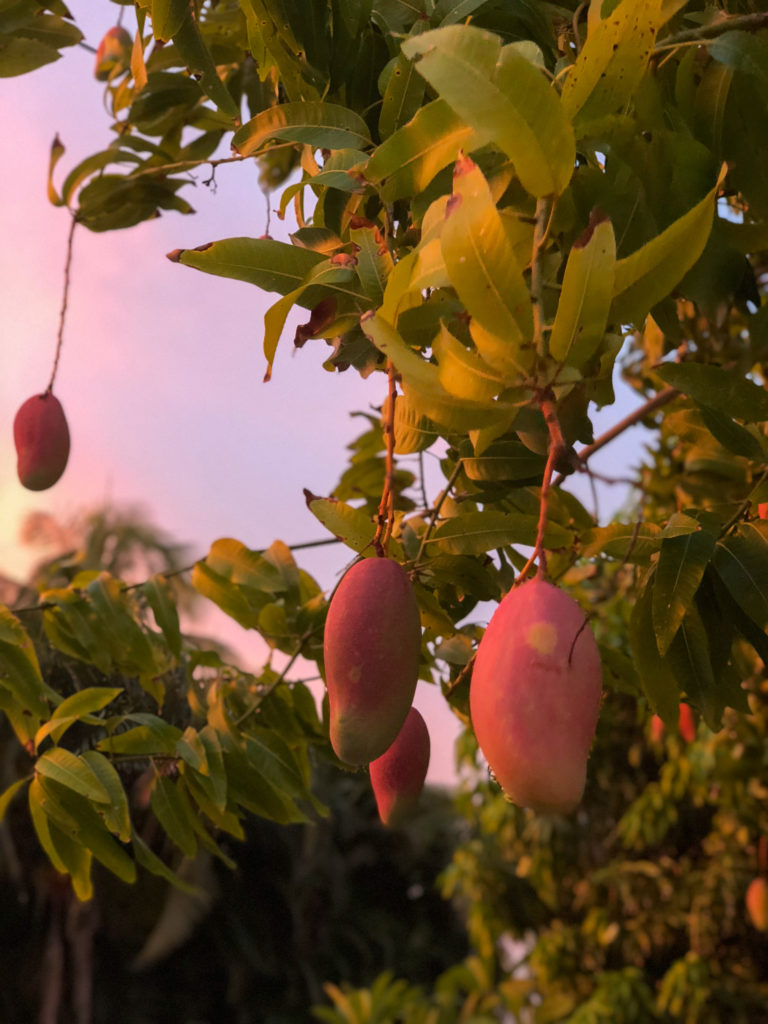 Pine Island is mango heaven right now. The whole neighborhood is filled with mango trees dripping with fruit. The Valencia Prides are especially showy. They grow as big as oaks and the mangos are exceptionally colorful.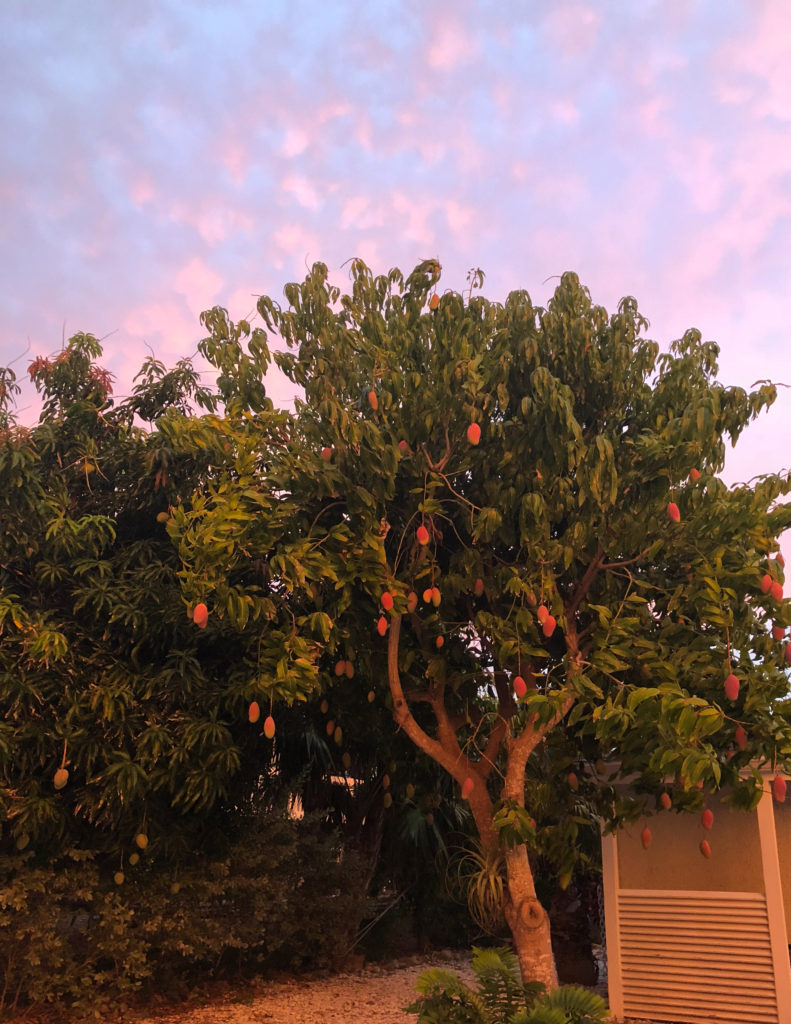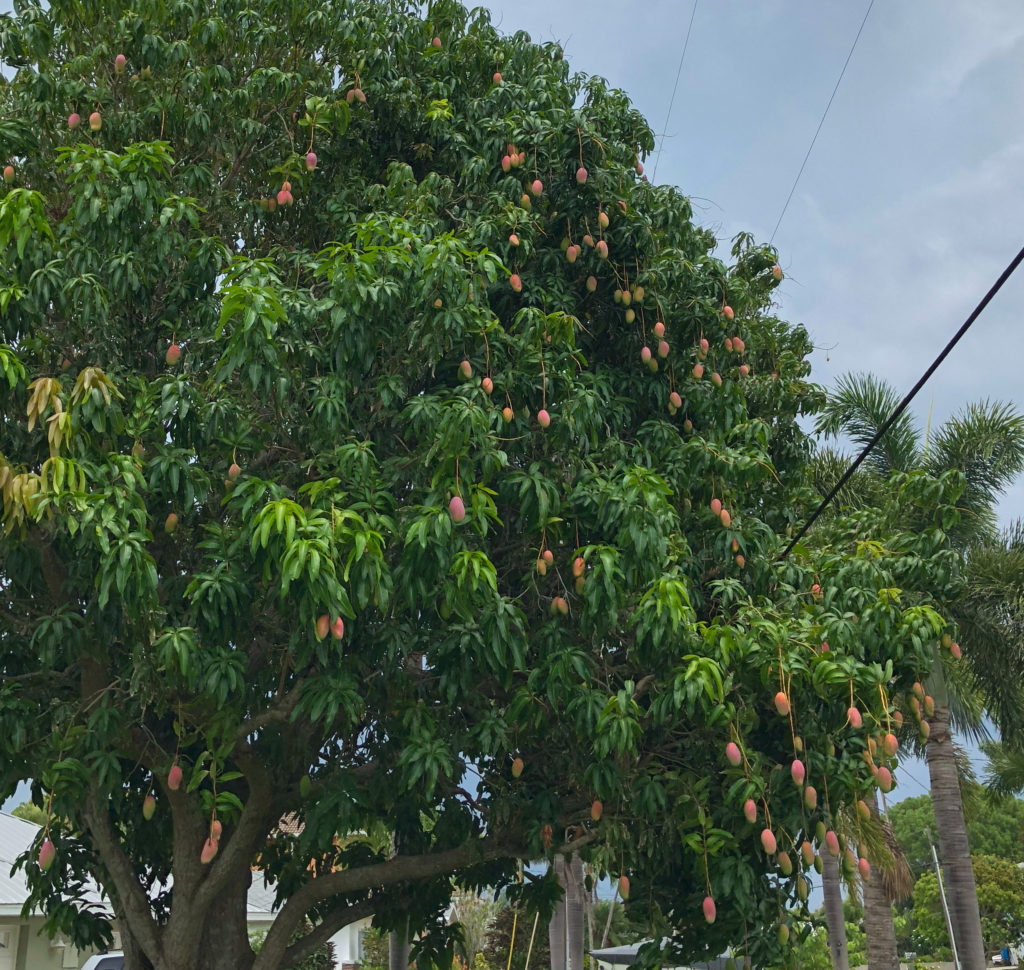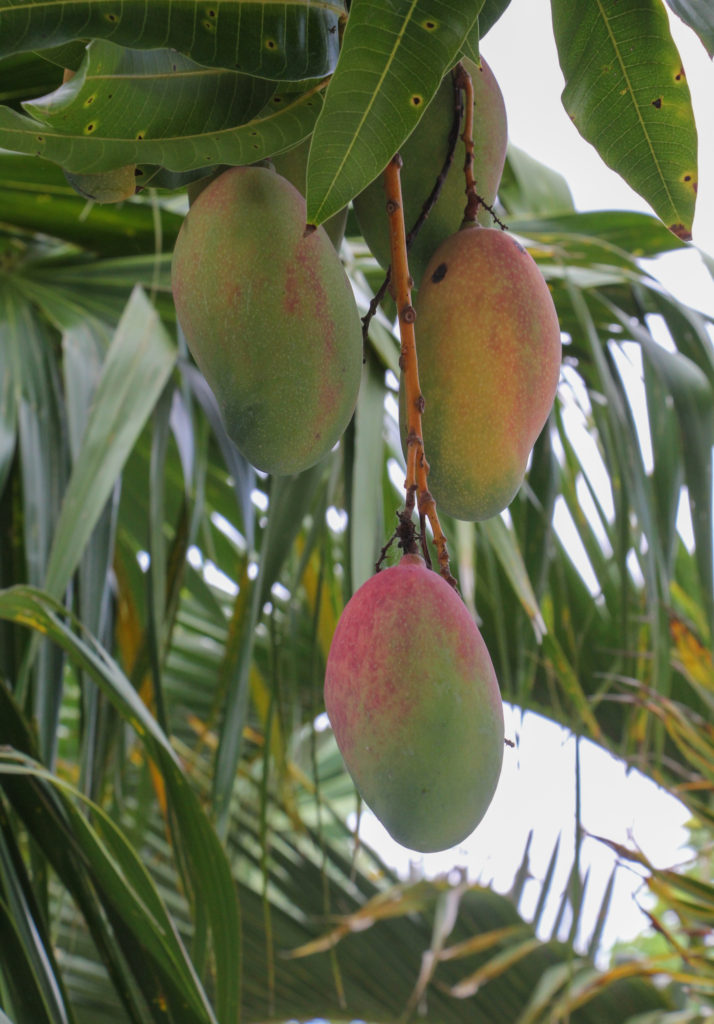 Like rainbow sherbet.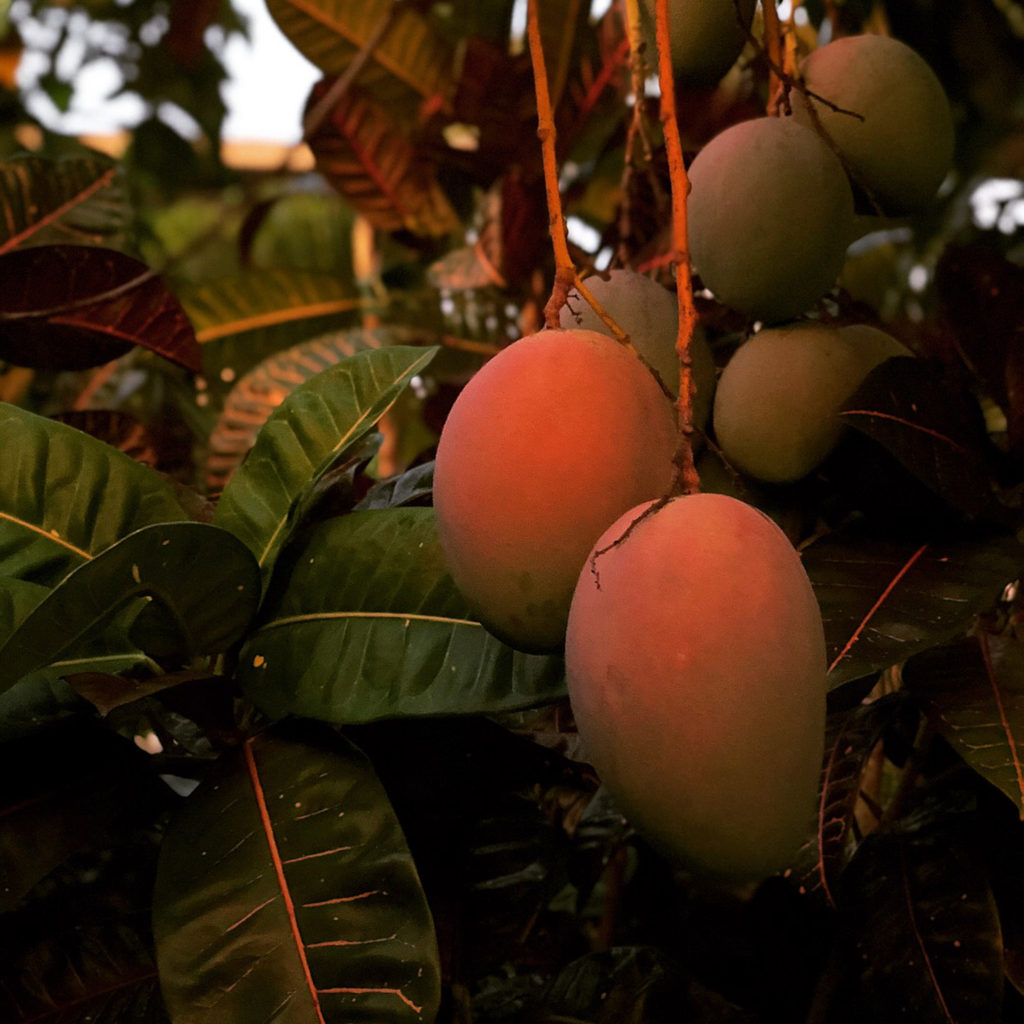 These are Keitts, which won't be ready for a couple months but they're almost as big as my head.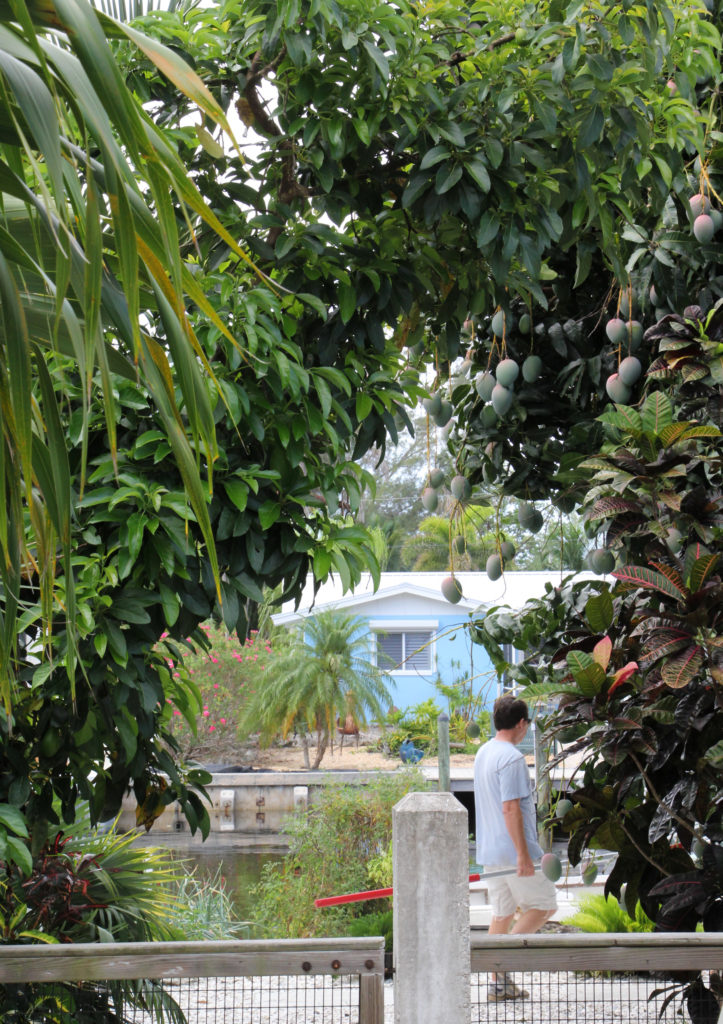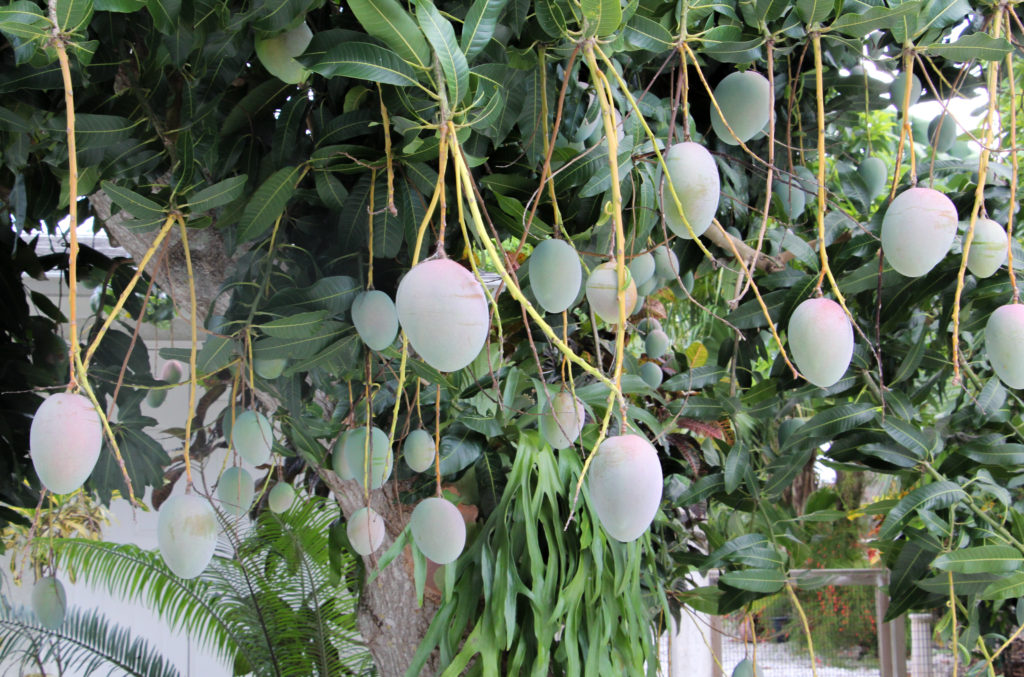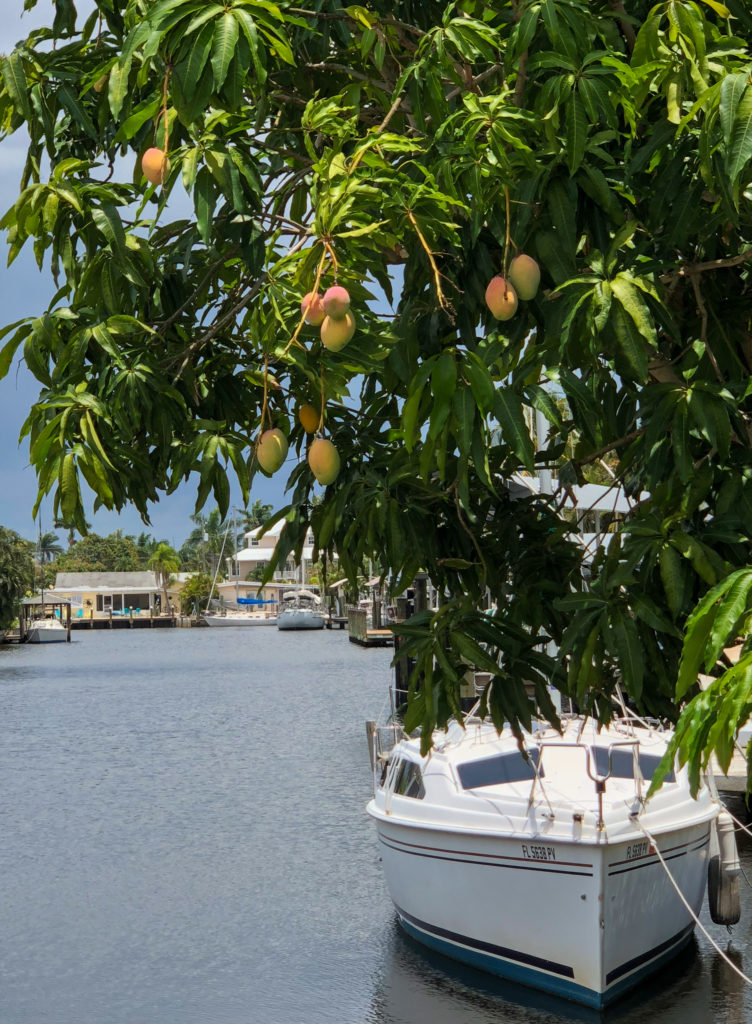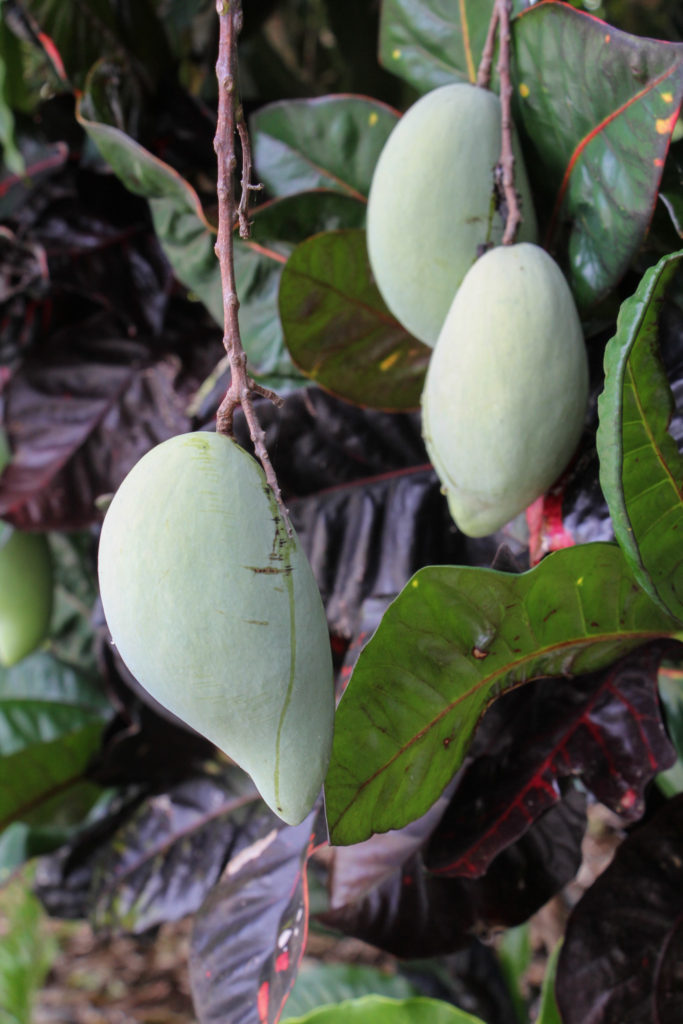 Nam Doc Mais, not as colorful, but such a sexy shape.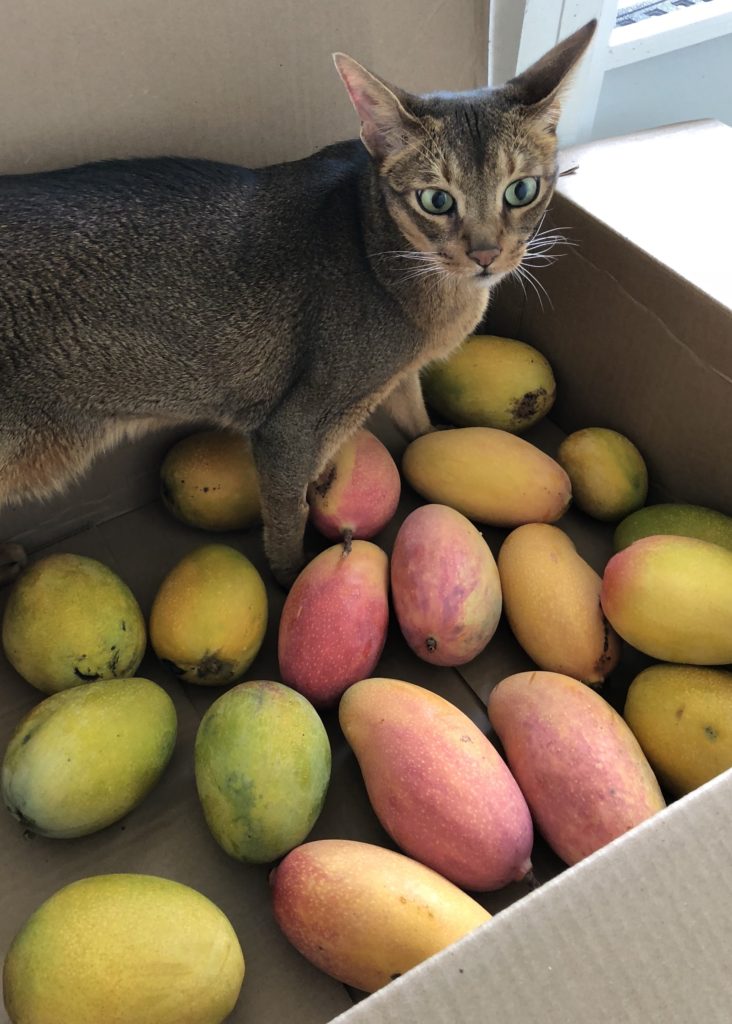 Our mango obsession baffles him. Those are all the Glenns and Valencia Prides that hit the ground overnight.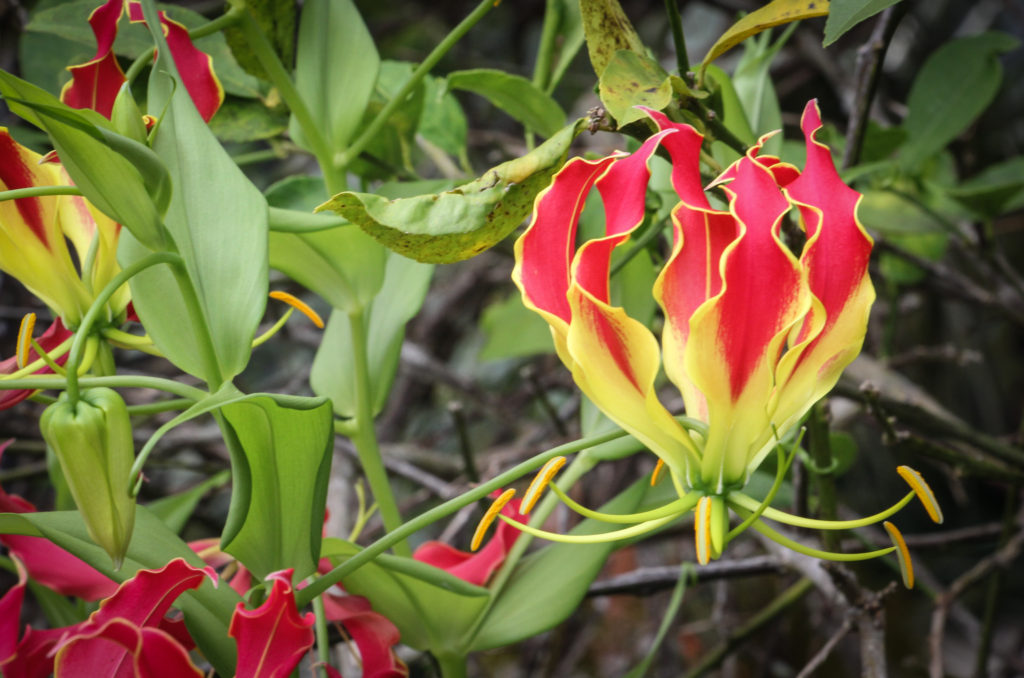 Gloriosa lilies are the coolest. My grandma gave me a cutting years ago and now they're climbing all over. Thanks for another amazing plant, Grandma Polly!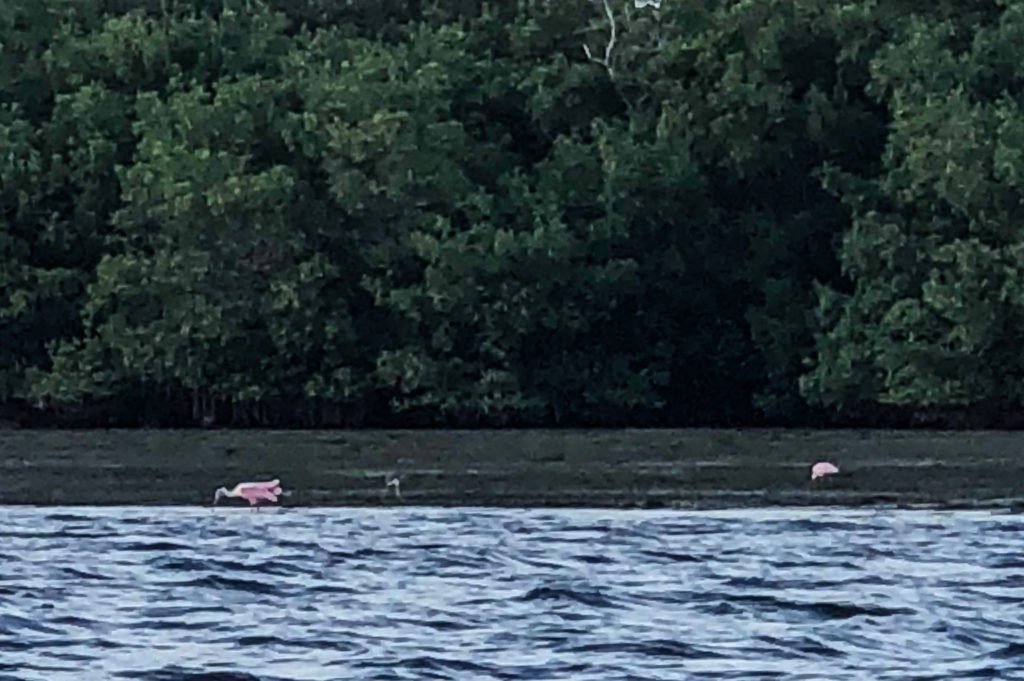 A bad photo of spoonbills on a sandbar. These birds are skilled at evading amateur photographers like me (low light, bouncy boat). Pink birds make me so happy.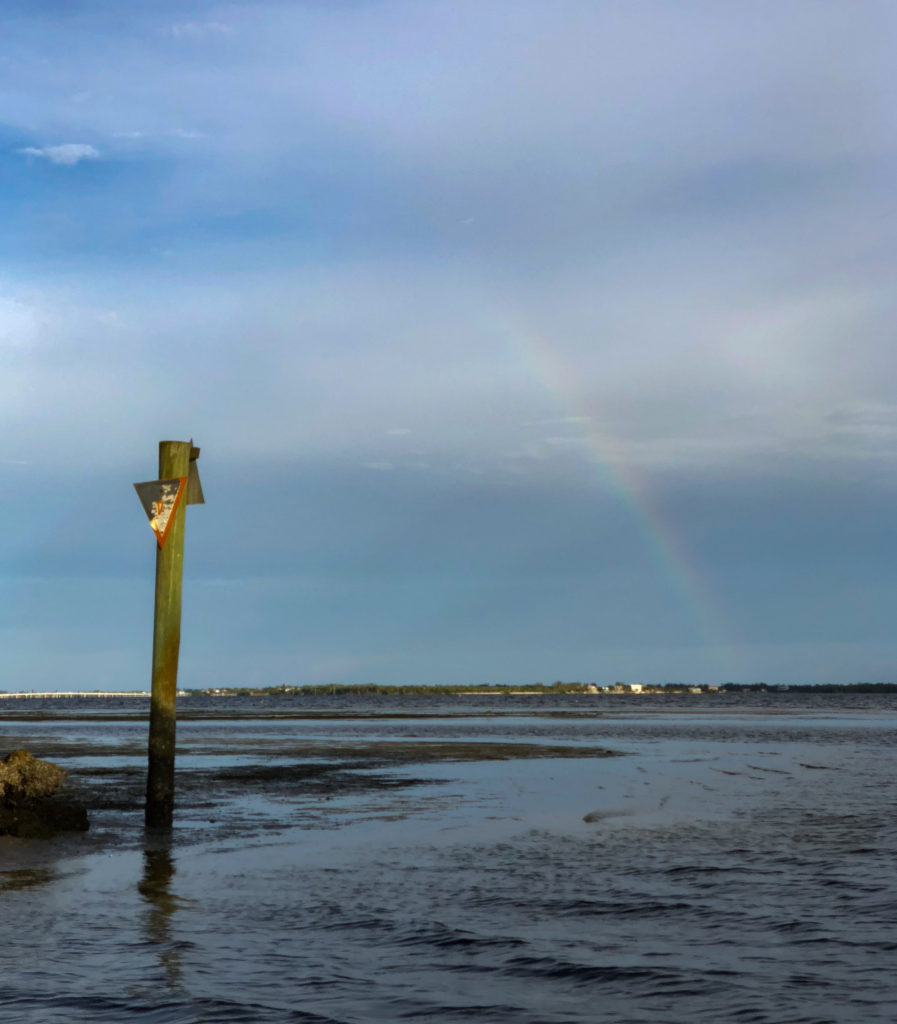 Hope your summer's off to a great start, too. See you back here soon for more mango and fish recipes.
SaveSave
SaveSave
SaveSave
SaveSave
SaveSave
SaveSave
SaveSave