Some people think a mango is a mango. For the rest of us, there is Mango Mania. This private gathering of mango aficionados celebrates the first ripe fruit of the year. We're all even more jazzed up about mangos than usual this year. As I float around the party, everyone's talking about bumper crops and how the East Coast has had ripe mangos for a month, but our fruit are only beginning to ripen on the Gulf Coast. Ask anyone their favorite variety and their eyes light up. These are my people.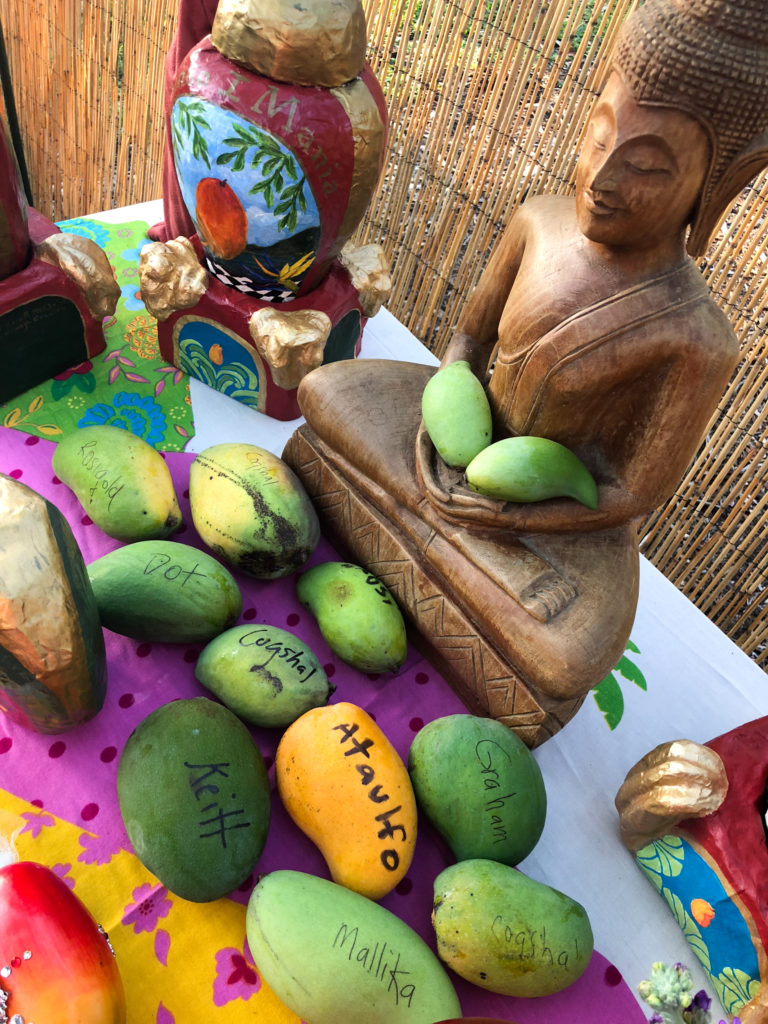 Bartenders serve up mango daiquiris, mango ginger mojitos, and even a home-brewed mango beer. Then there's the food, an epic mango feast that's also a recipe contest.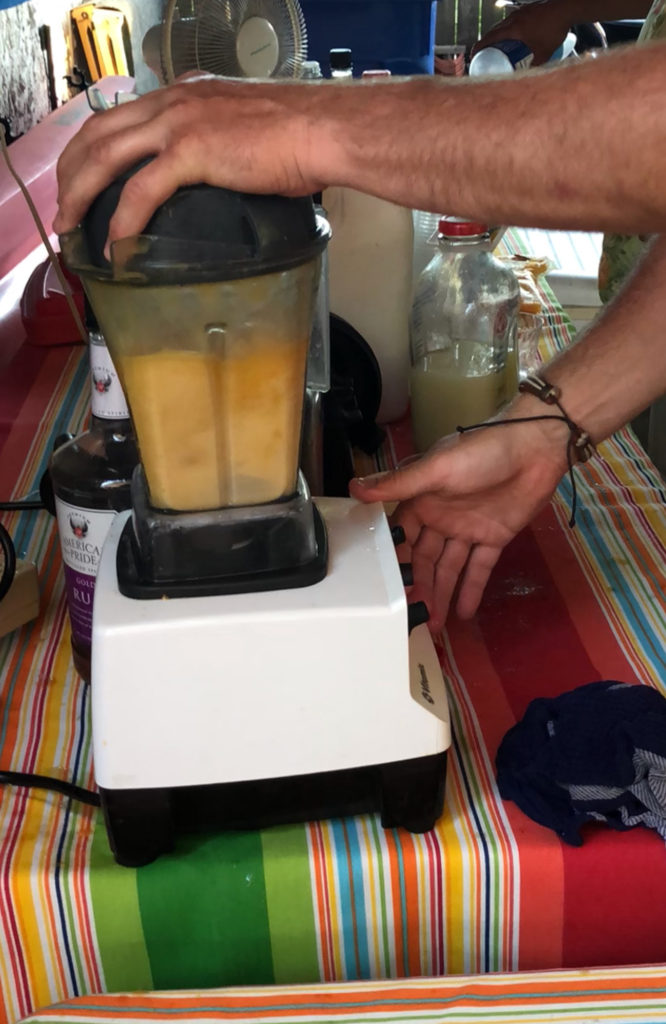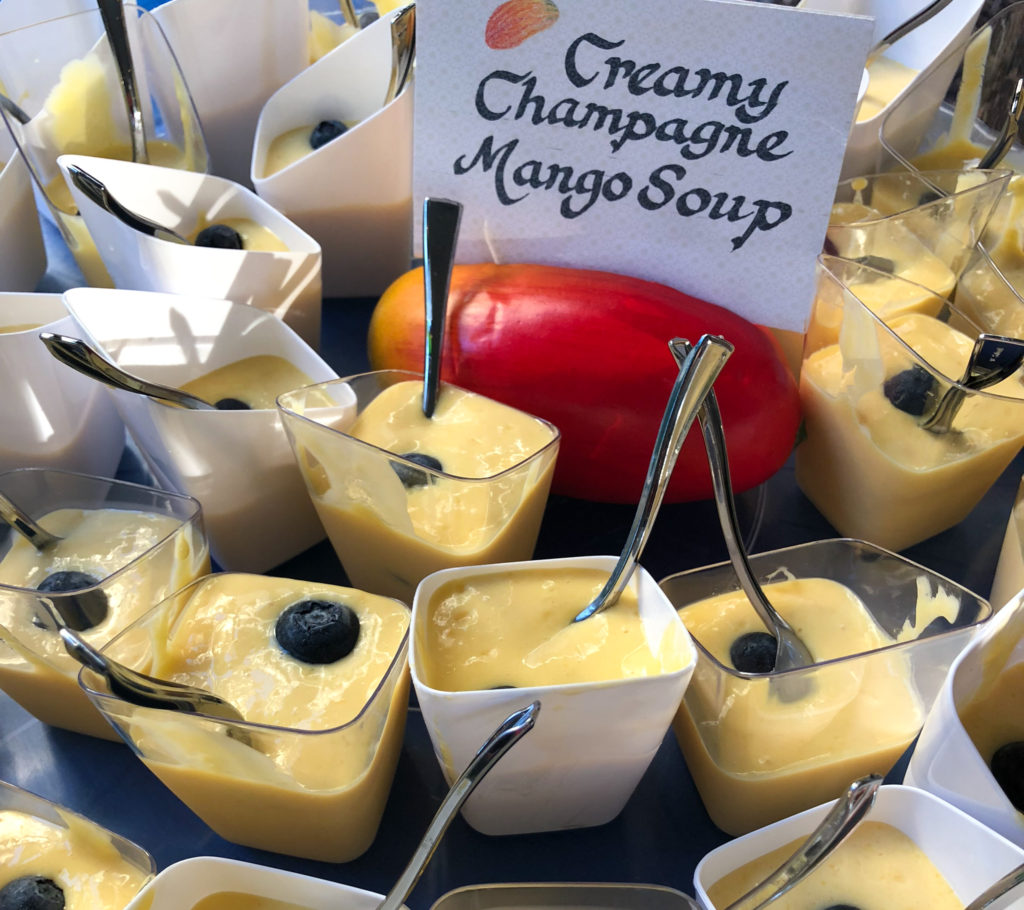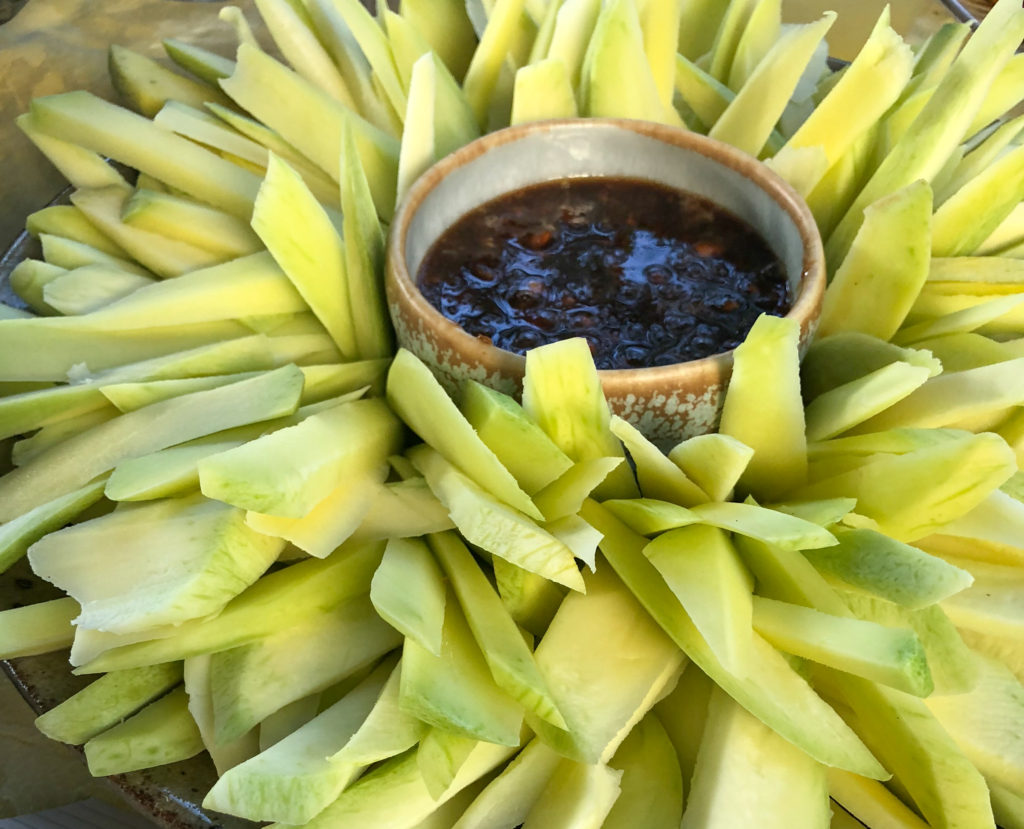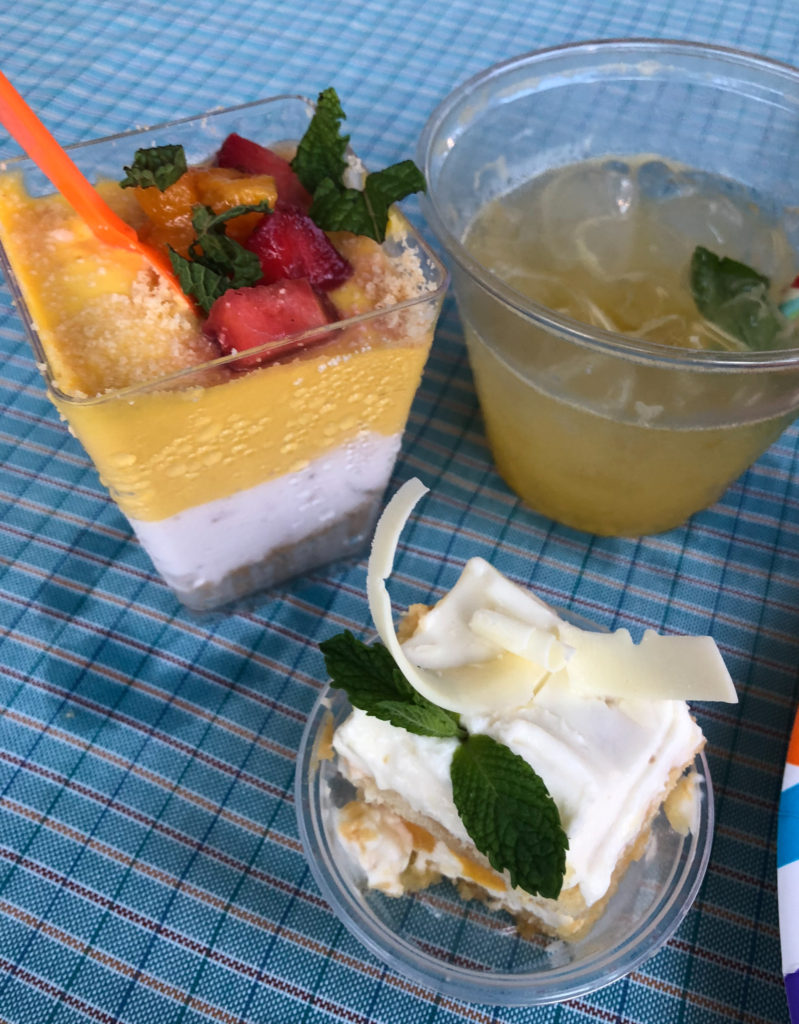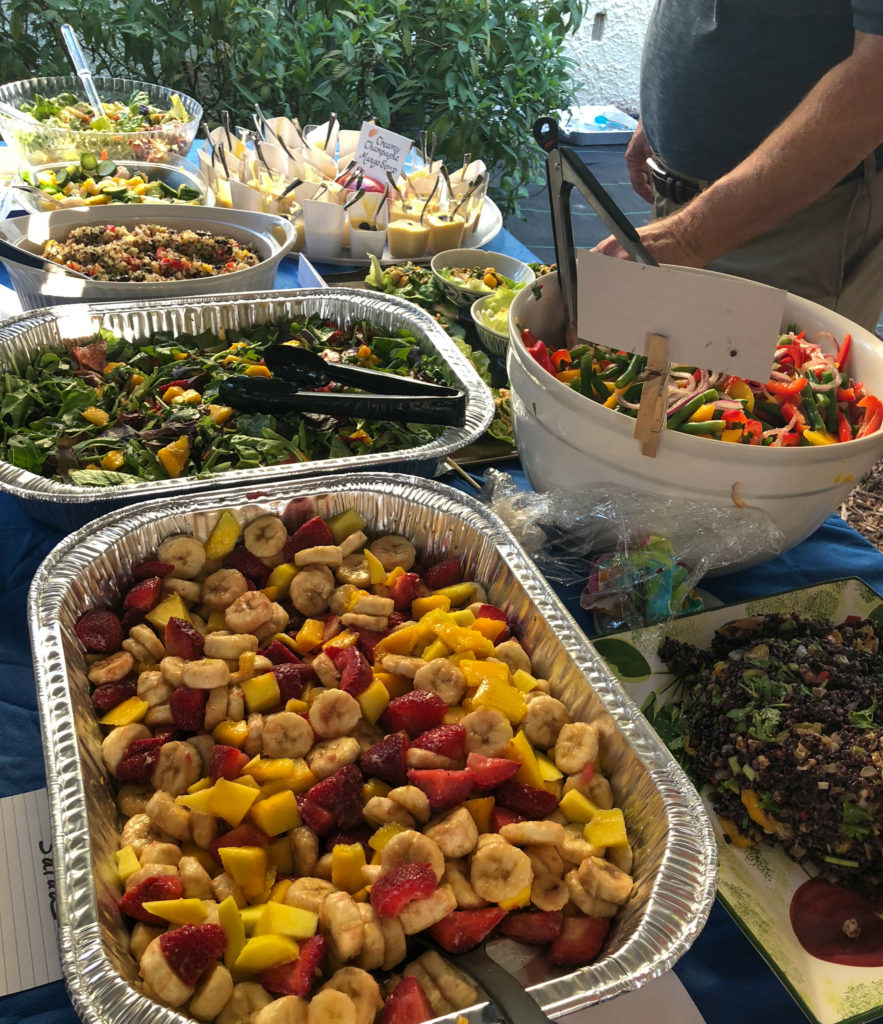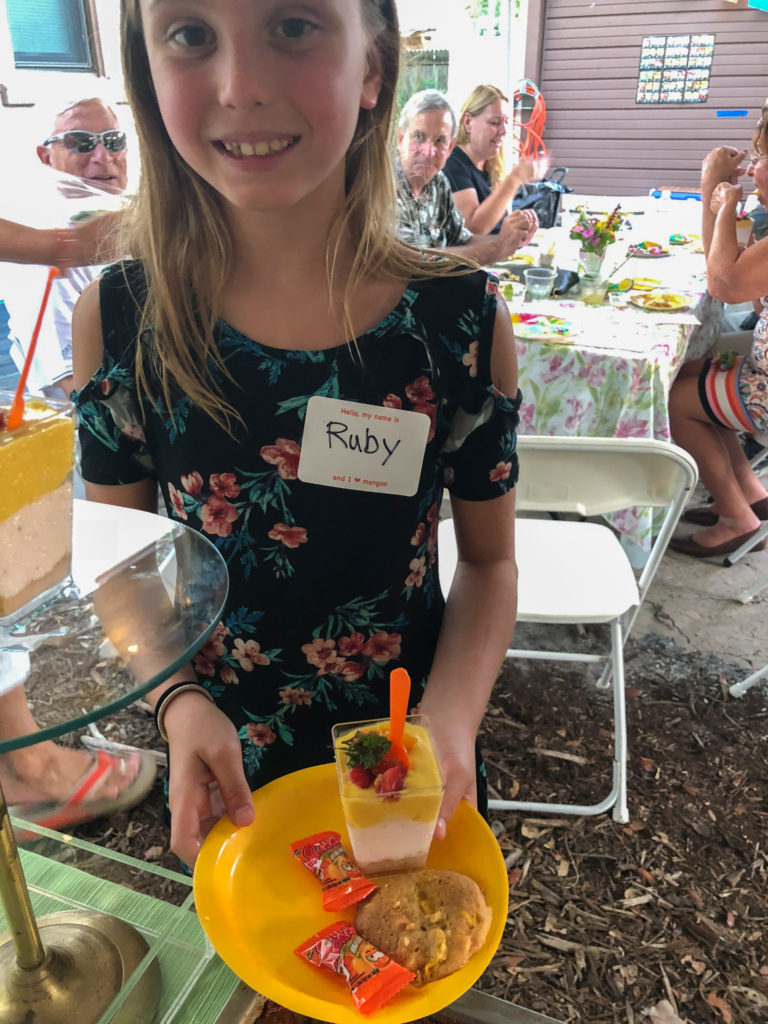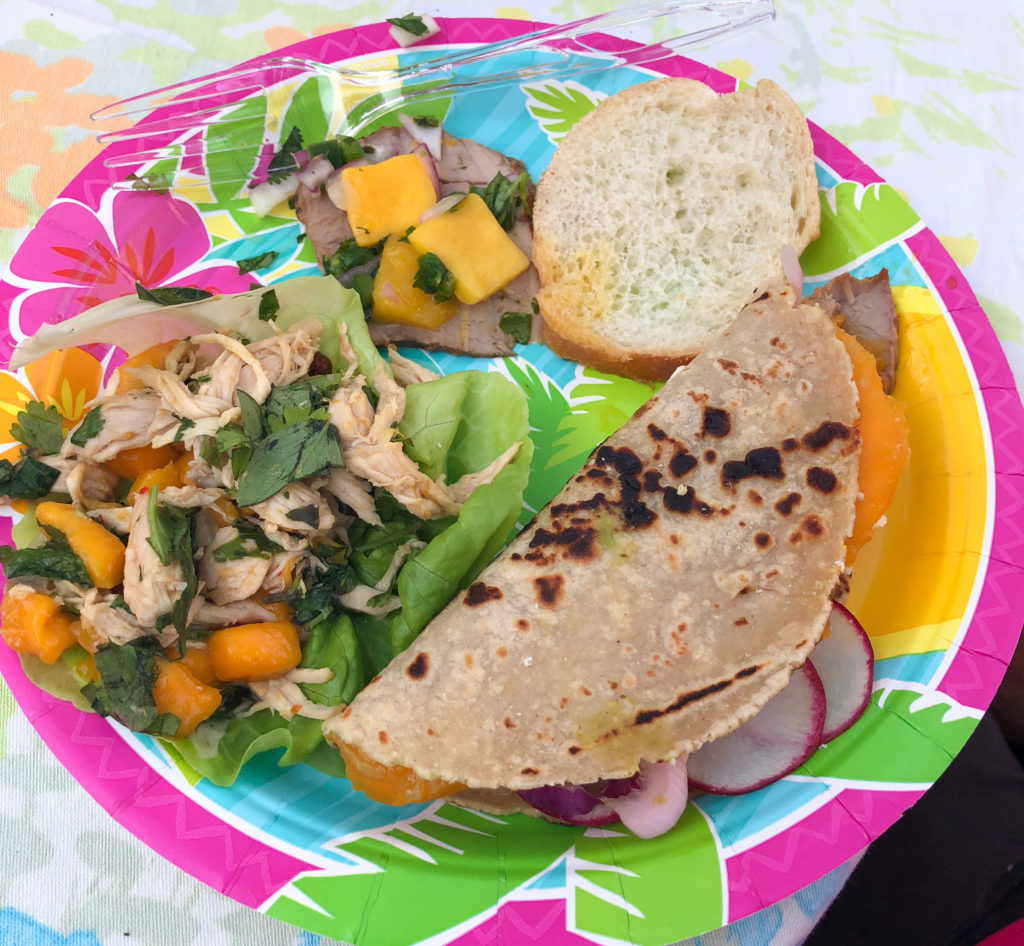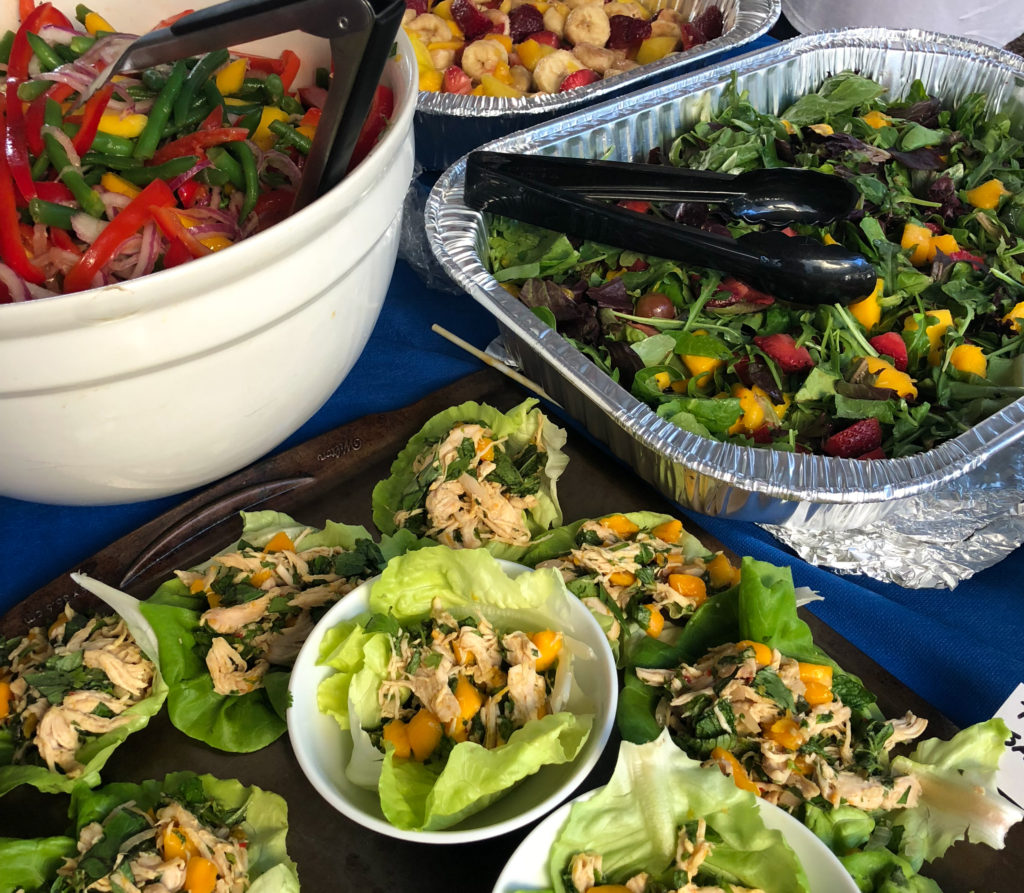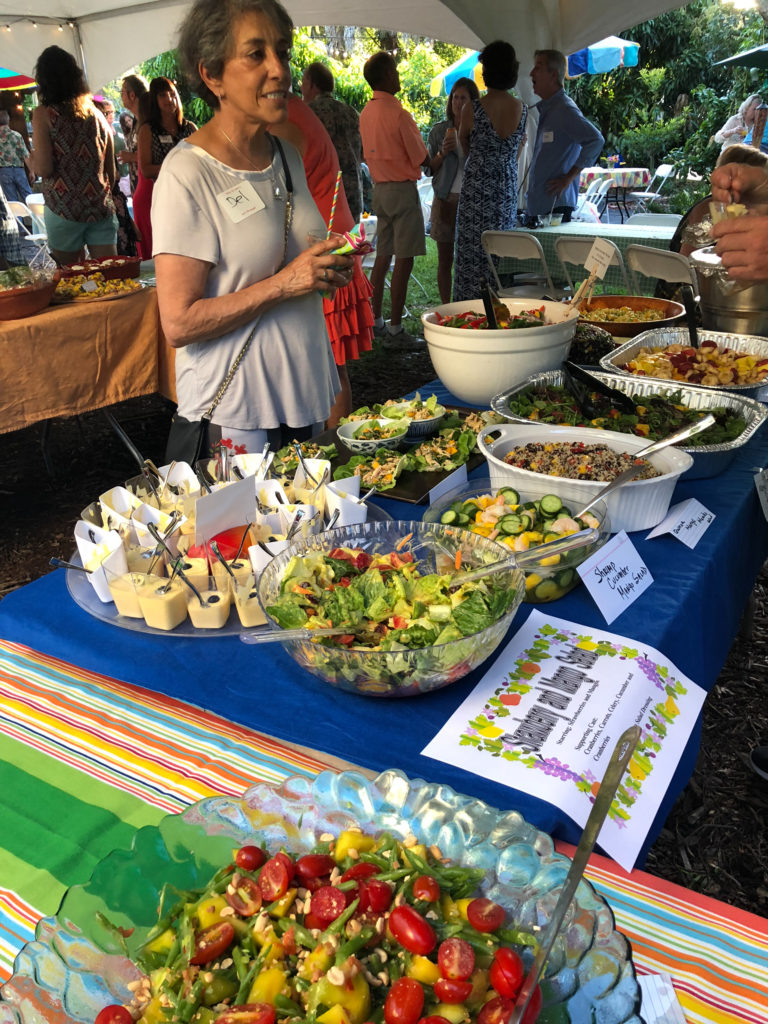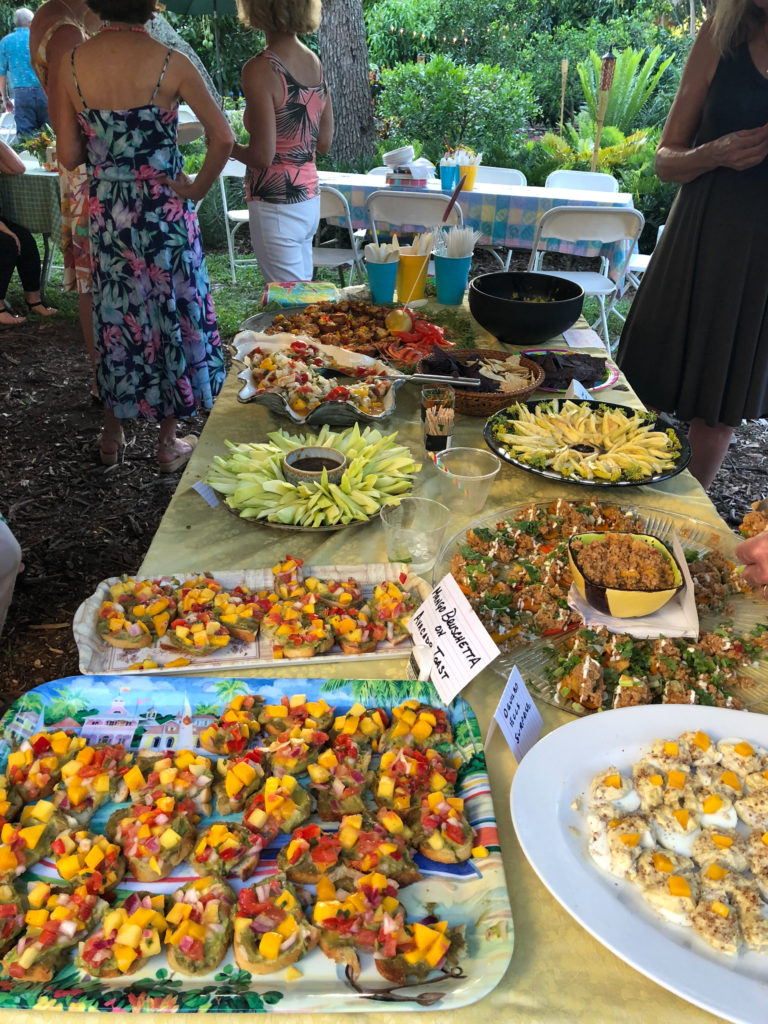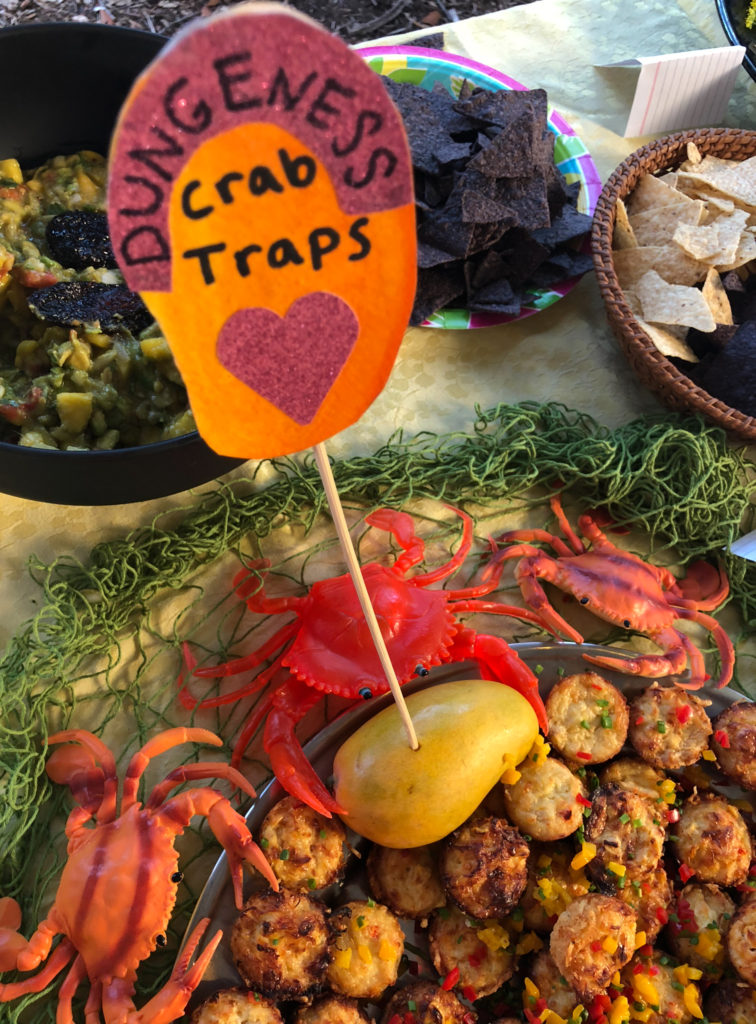 It's proof that mangos are incredibly versatile and magical in every dish. I fill my plate with tiny pinches of salads and bite-sized offerings, but there's no way to fit them all. Round two is a must. Then there's worst/best part: Dessert.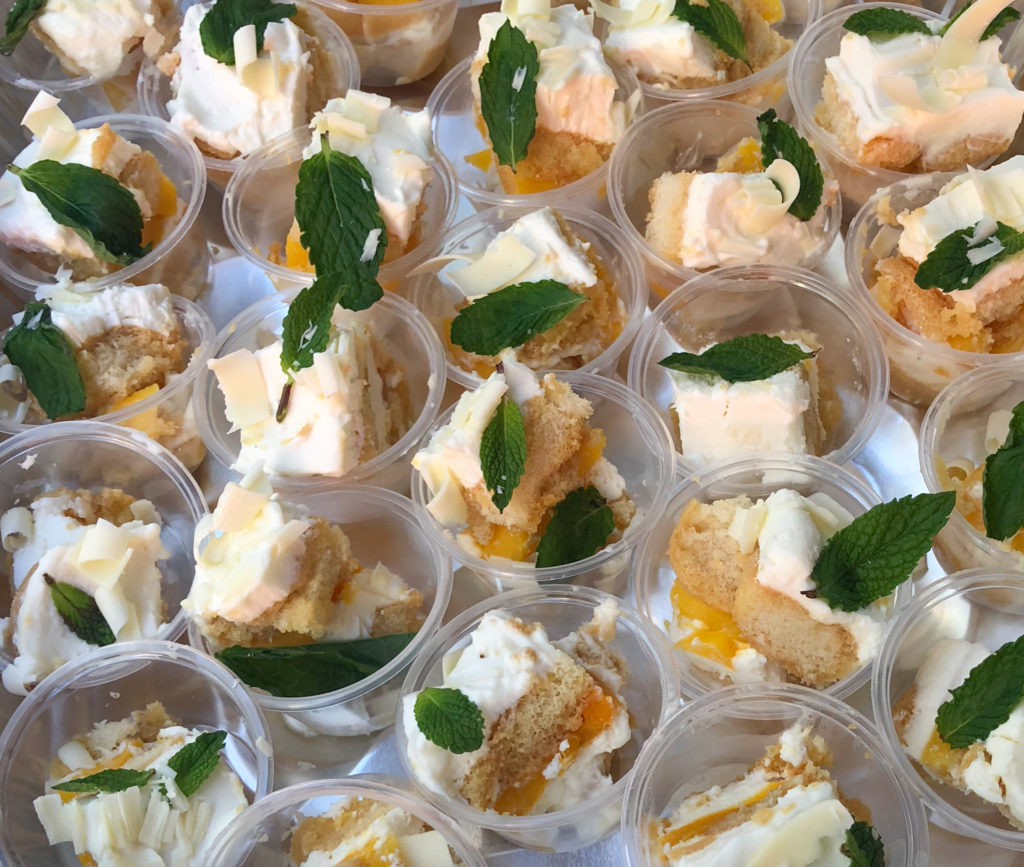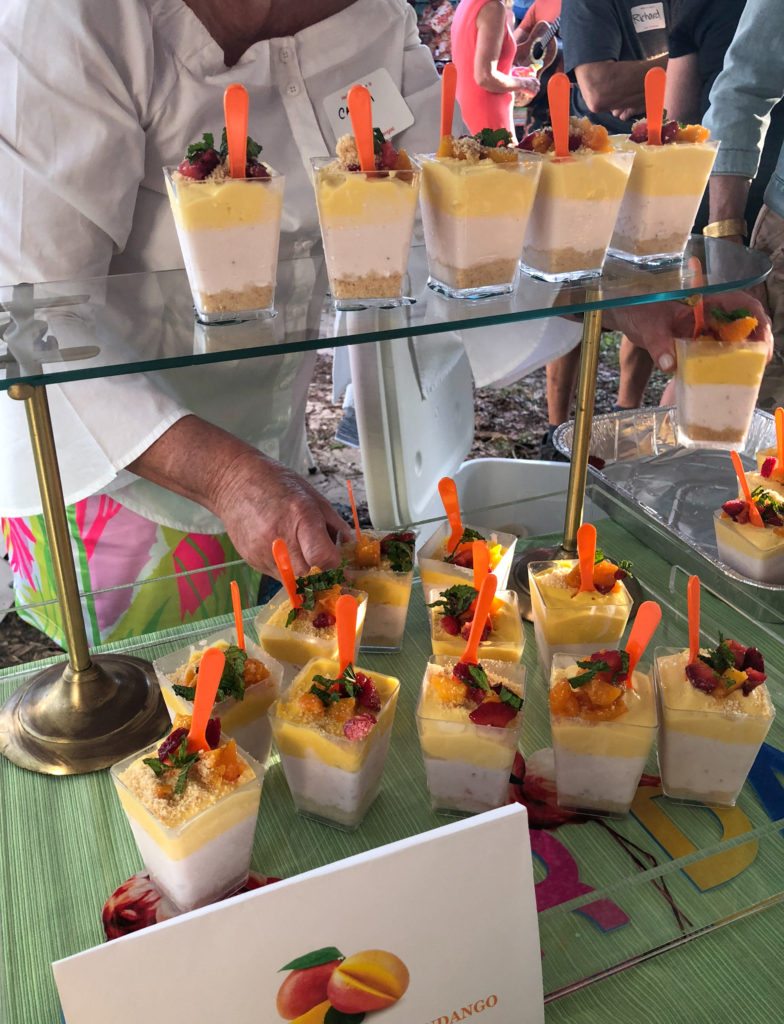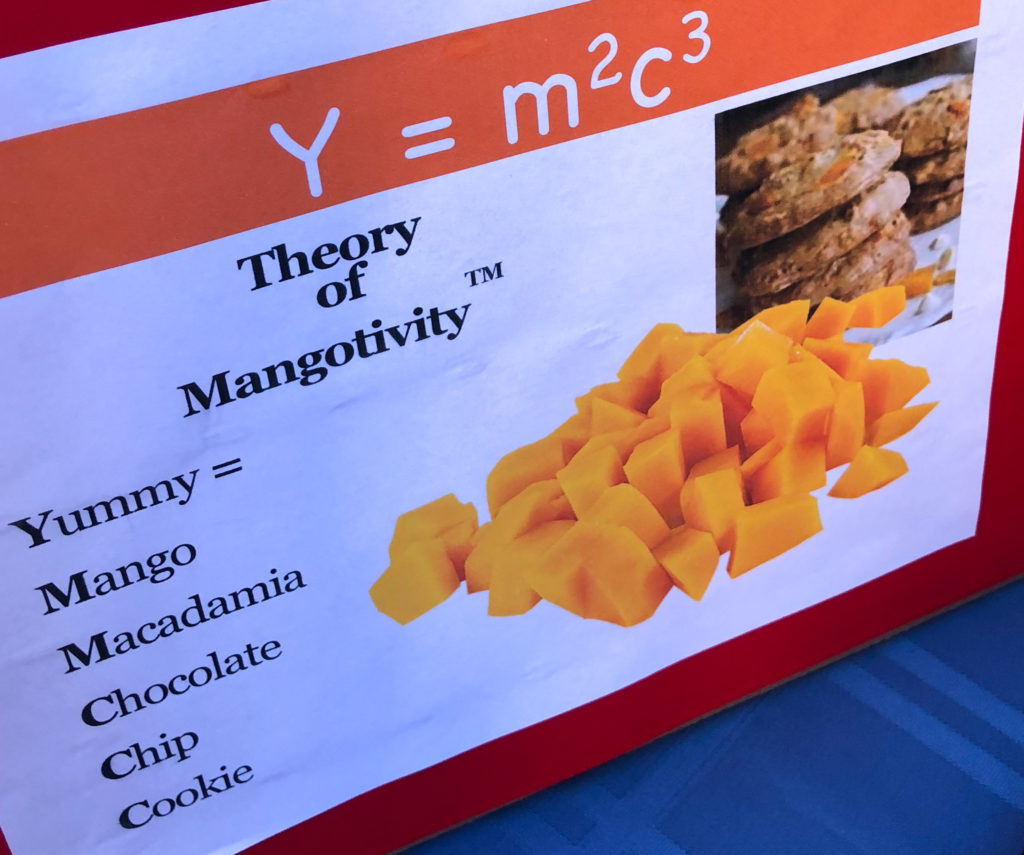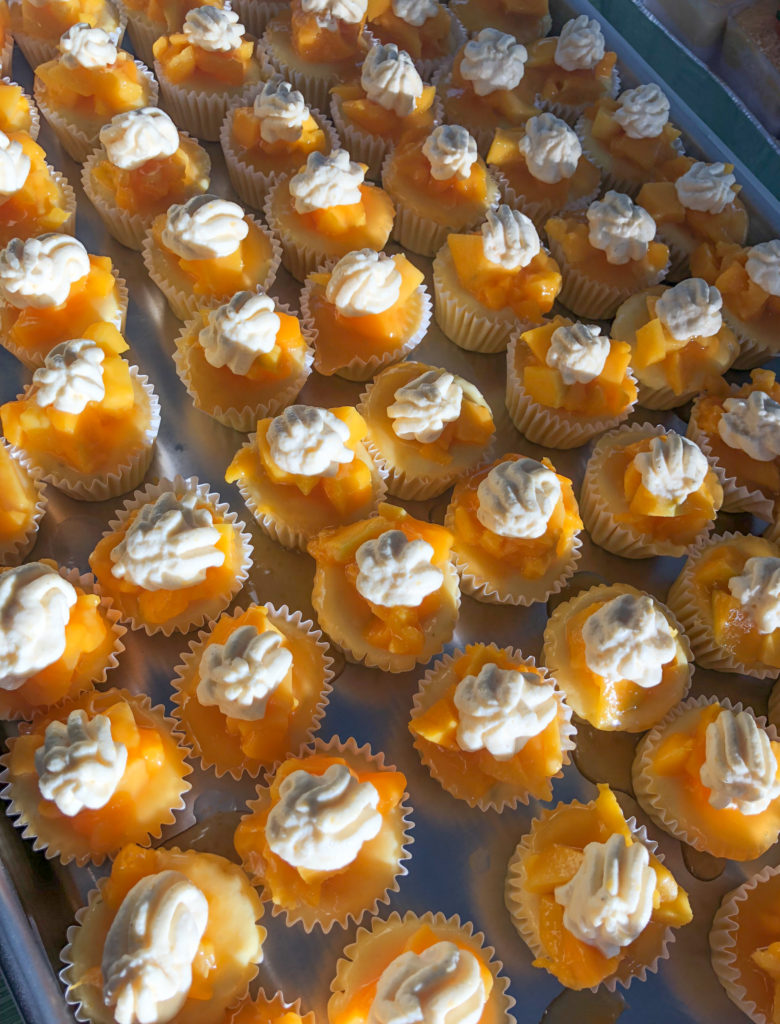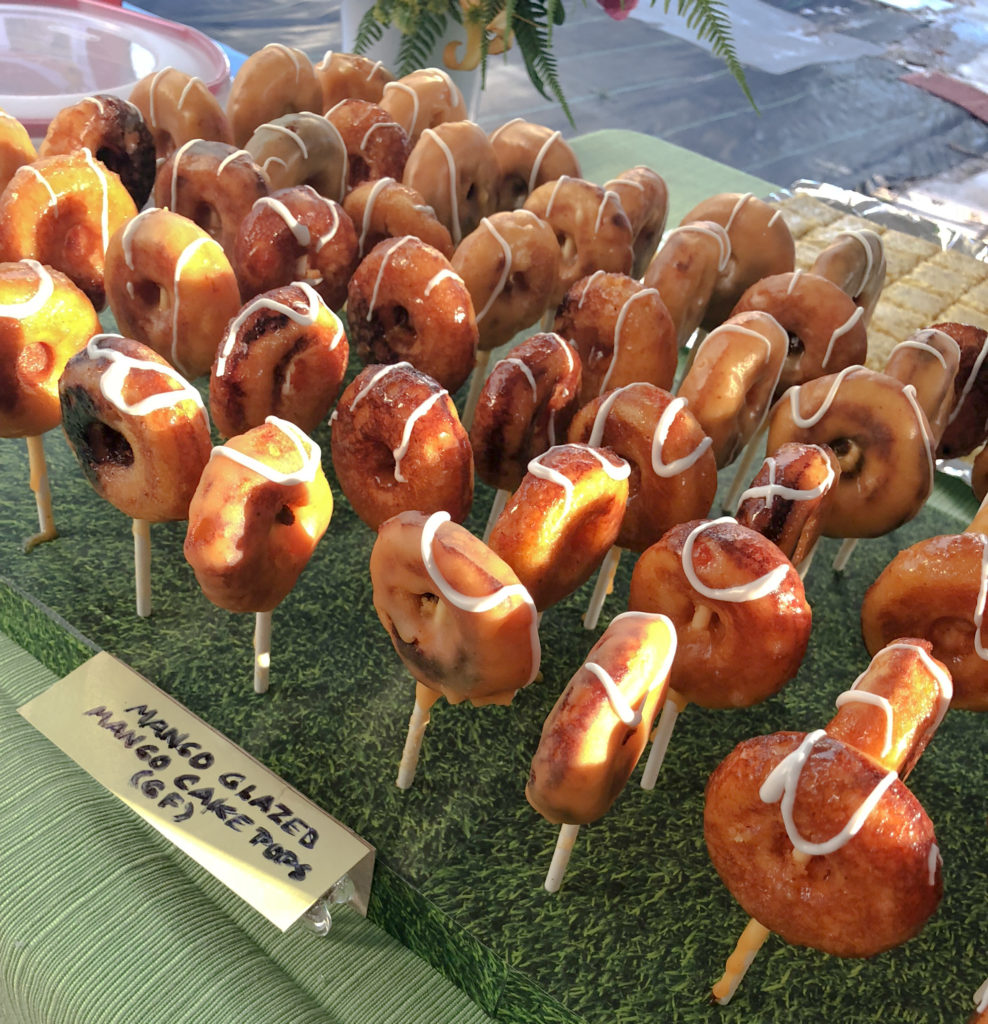 I swoon over every single one. Mango coma sets in.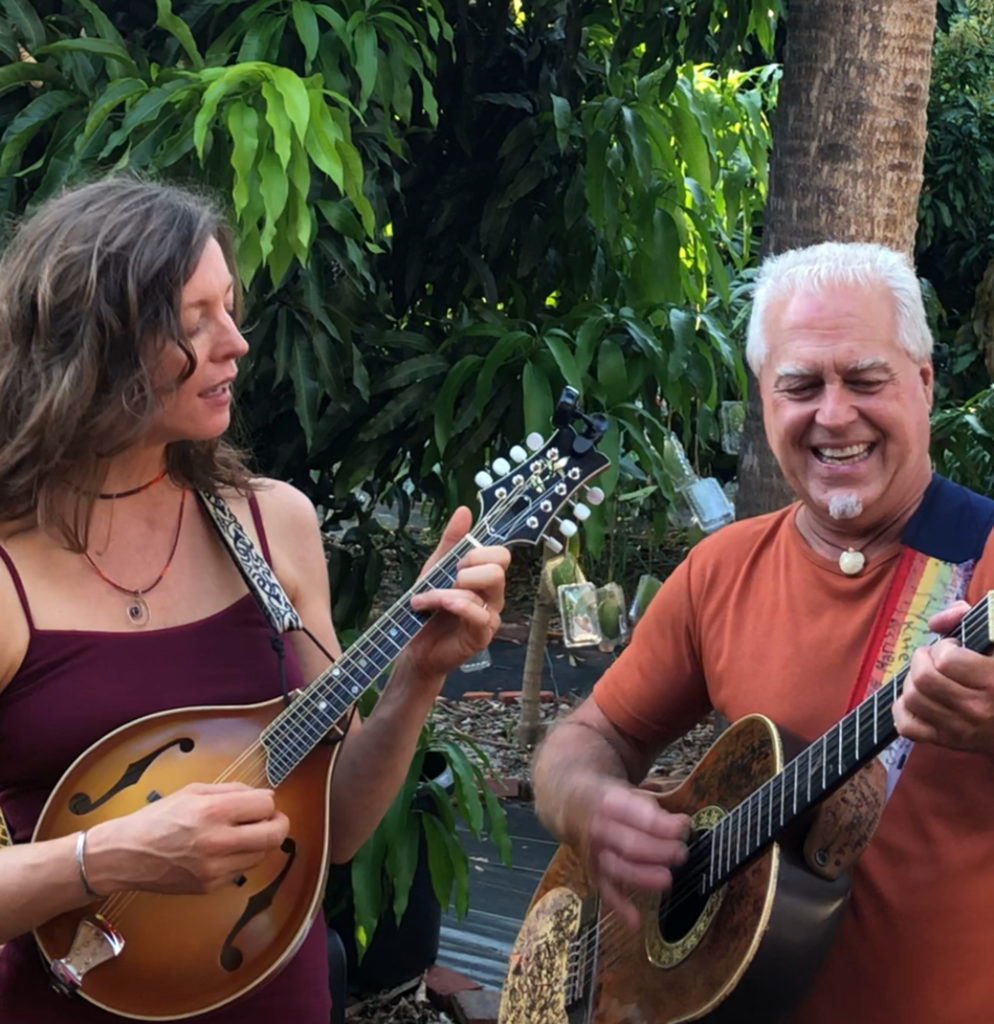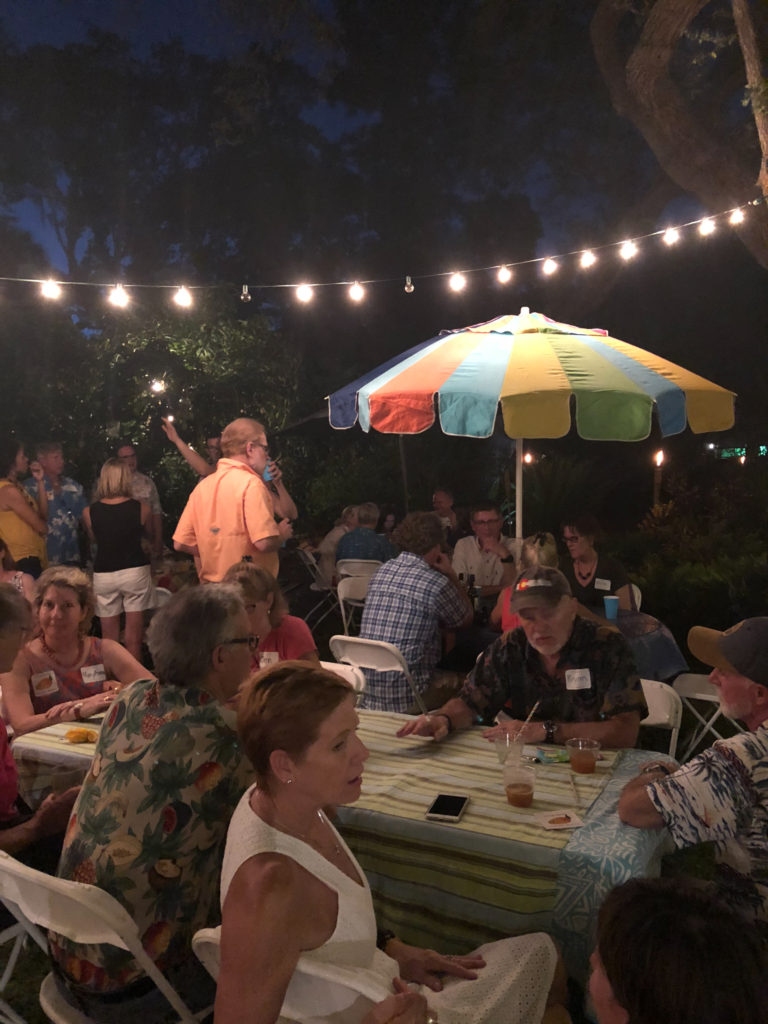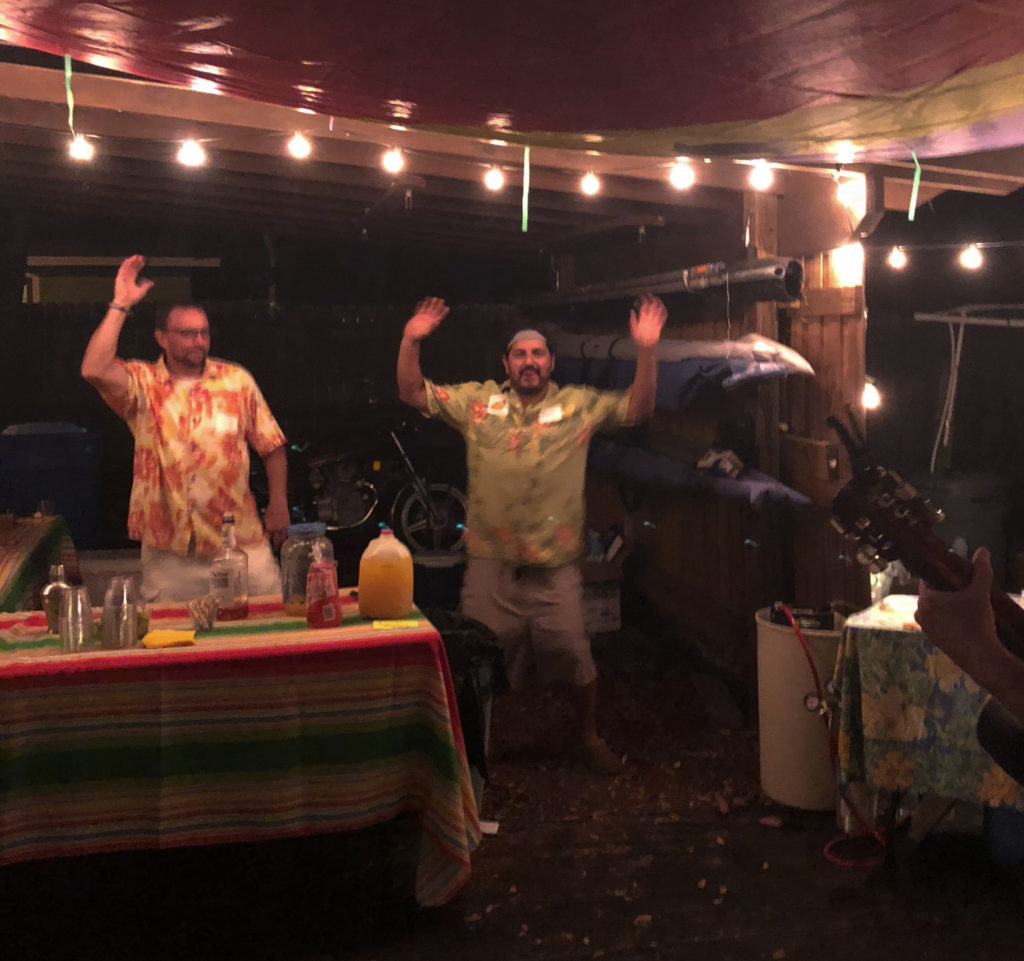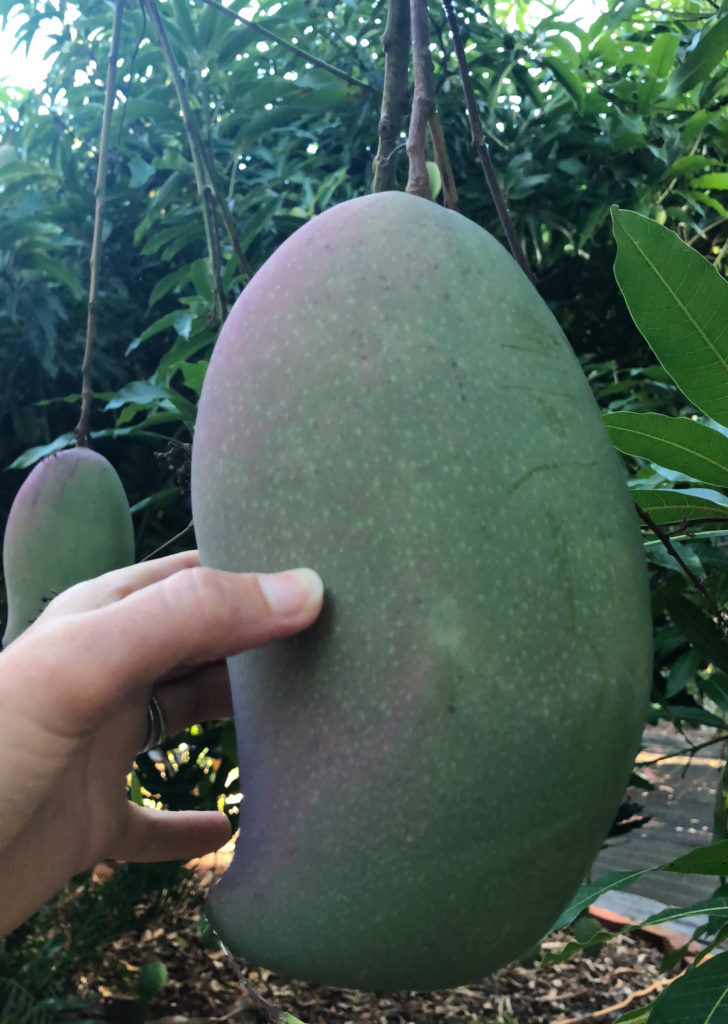 Ballots are cast. Tiki torches are lit. The Urban Gypsies roam the party playing tropical sing-alongs. Out in Lynne's grove, people wander through the mango labyrinth, stopping in awe of the Lancantilla, the biggest mango you'll ever see. I hear chuckles at the squirrel protection on her prized fruit. Chairs are moved to make room for dancing under the big tent, but most people are too full of mango to move.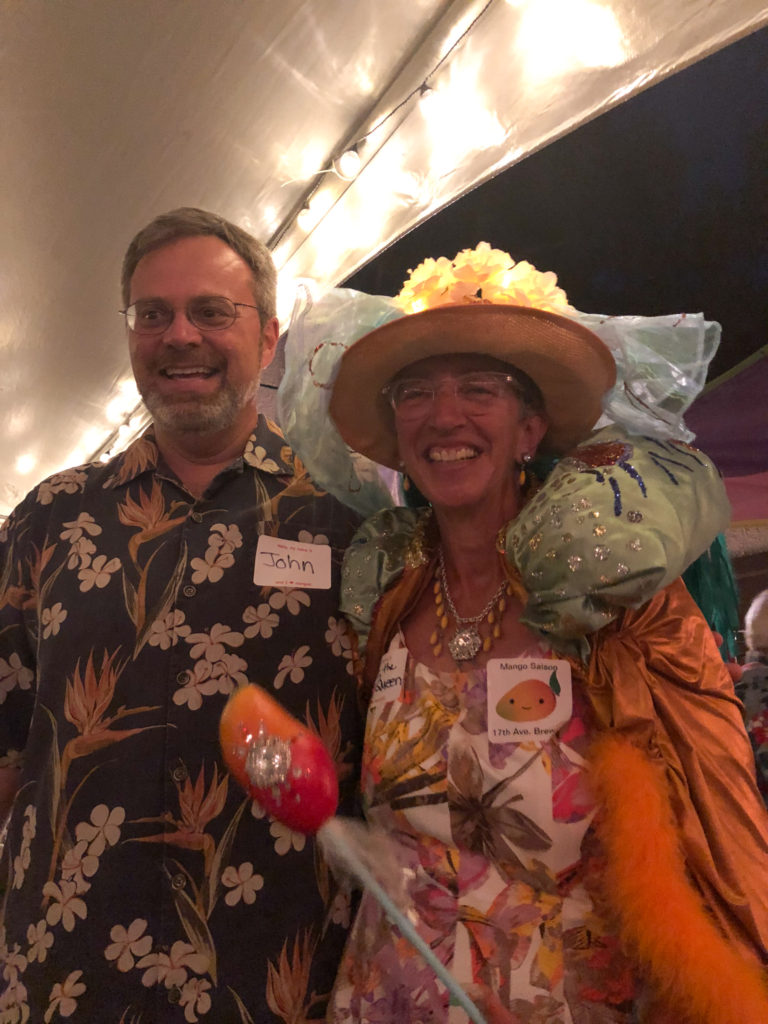 Everyone quiets down when Lynne comes out in her mango queen attire (channeling Effie Trinket of The Hunger Games) to announce the winners. First she makes everyone recite her favorite mango song.
Is this a mango cult? Do I need an intervention?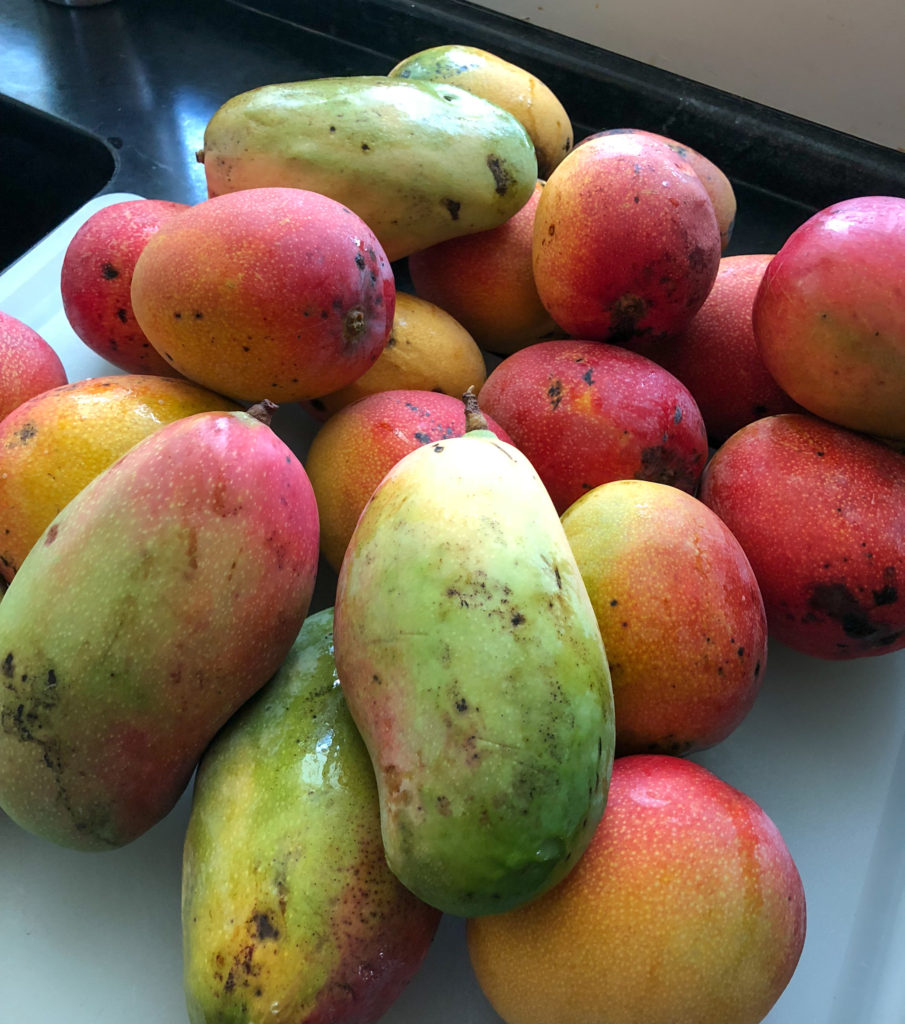 Maybe. You'll find me here, in my kitchen filled with mangos, working on some recipes to lure you in, too.
SaveSave