Here's another Mango Mania recipe just in time for your 4th of July festivities. This is hands-down the best ceviche I've ever made. I love the method because it yields a ceviche that's not overly sour from all the lime needed to cure the fish, and the ingredients are so well-balanced in texture, color, and flavor.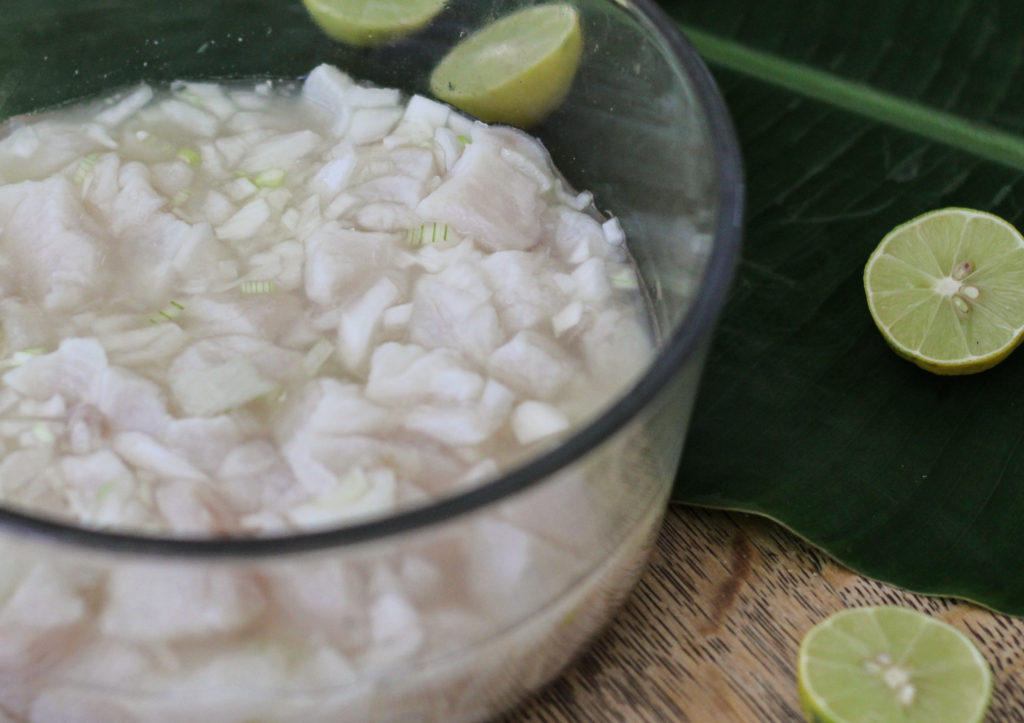 You combine the fish with onions and key lime juice for 4 hours (3 if you absolutely can't wait). After that, drain off the juice and toss with the remaining ingredients.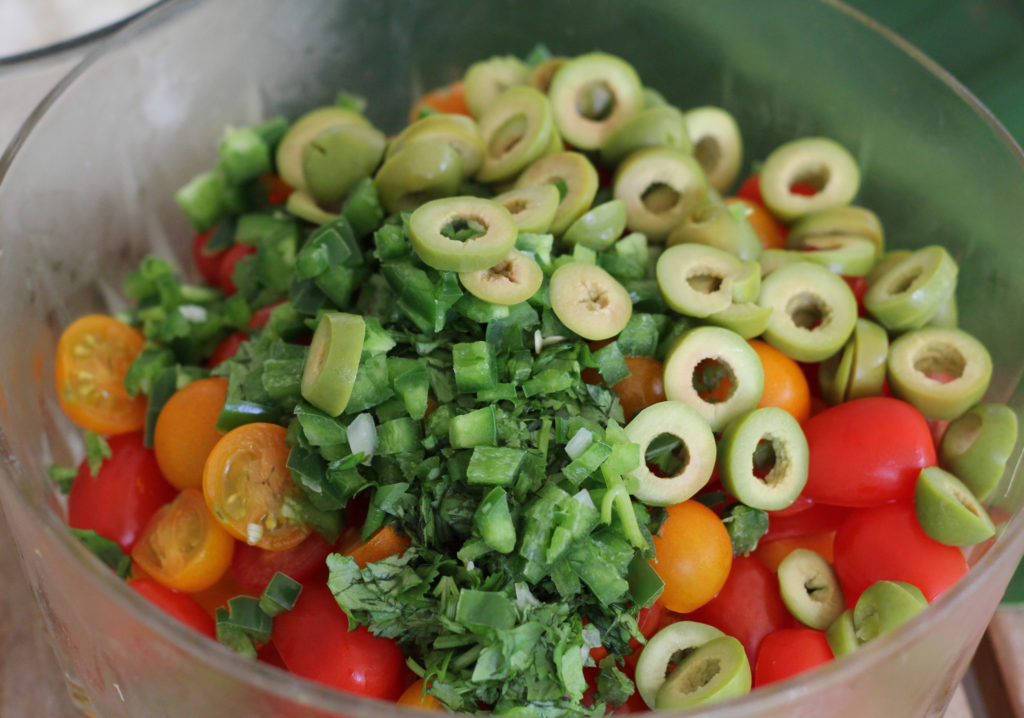 Including a couple firm-ripe Florida mangos. I used Valencia Prides in this batch. That smooth, tropical sweetness plays so well with key lime and jalapeños. Of course mangos are divine in ceviche. Why haven't I been doing this all along?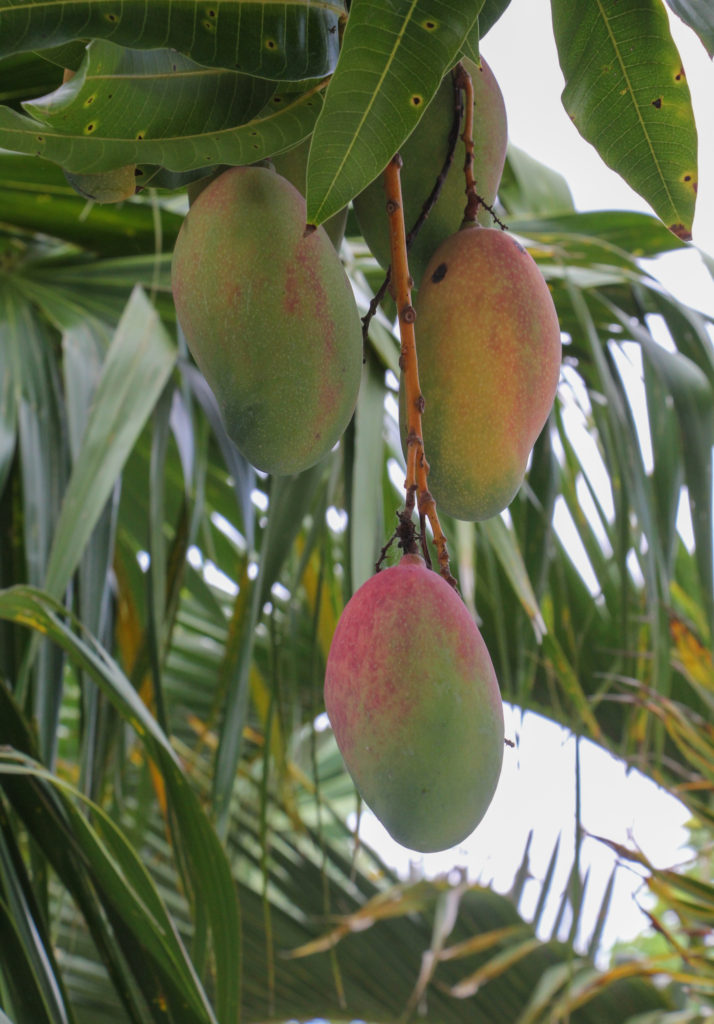 Sidenote to grammarians: you may have noticed I always spell mangos plural without an e. Both spellings are correct, so I choose the shorter spelling. My other rationalization: it's a tropical fruit closer to avocados than potatoes.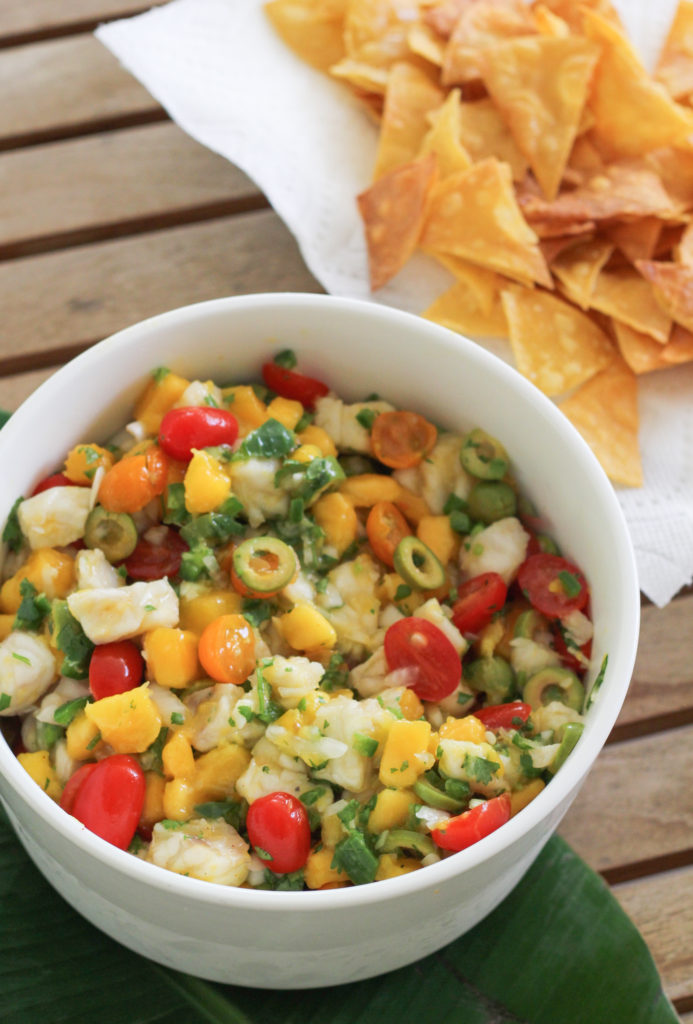 In addition to all that mango, I used the grouper Toby caught in the Keys. Here's his gratuitous catch photo: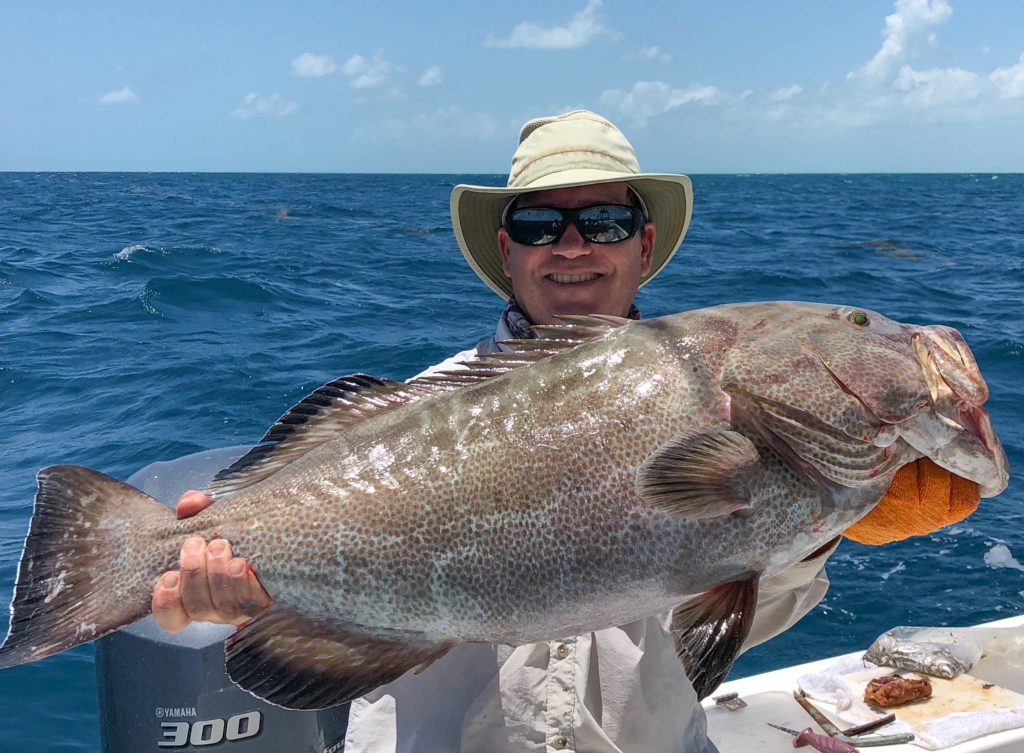 Once you've made a ceviche this good, I think you should consider some homemade tortilla chips. They're the best possible vehicle for it.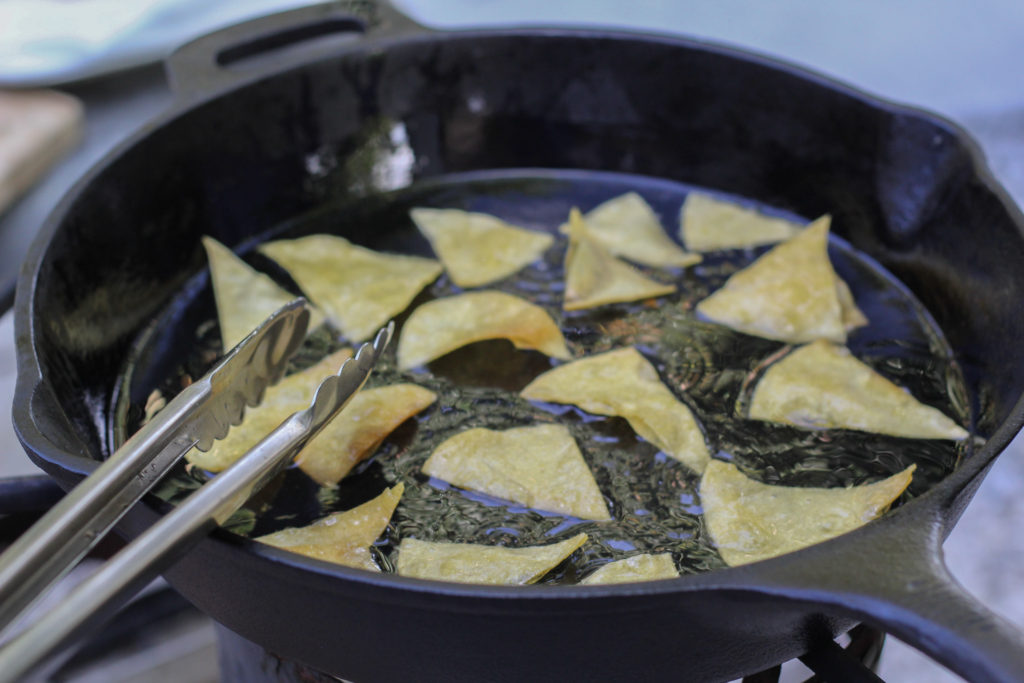 Sizzle sizzle. Golden, crispy, and so irresistible.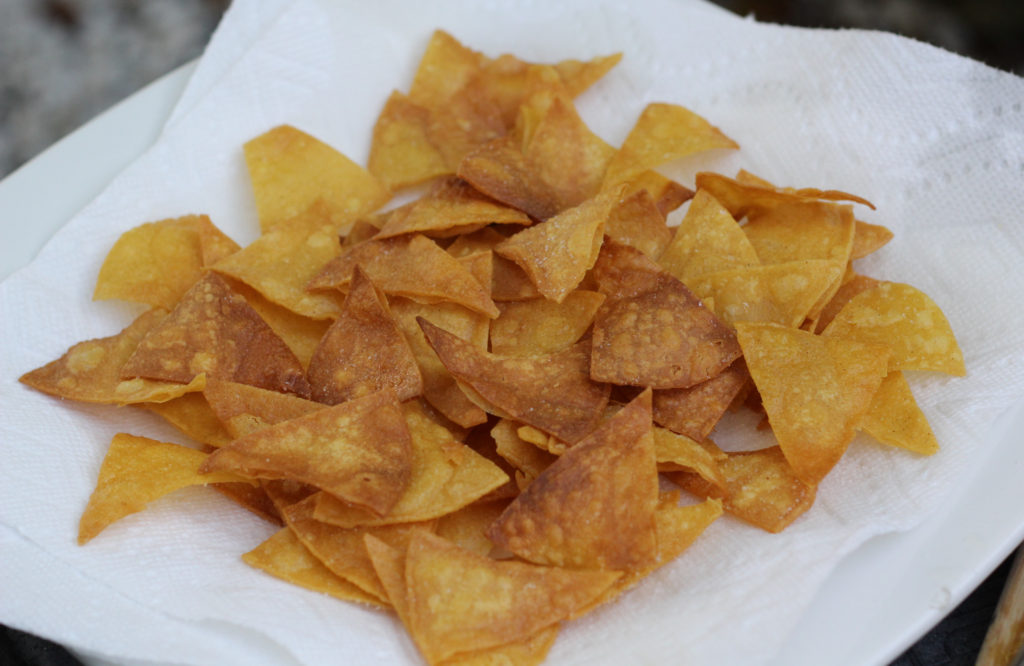 And sturdy enough to grab big chunks of ceviche.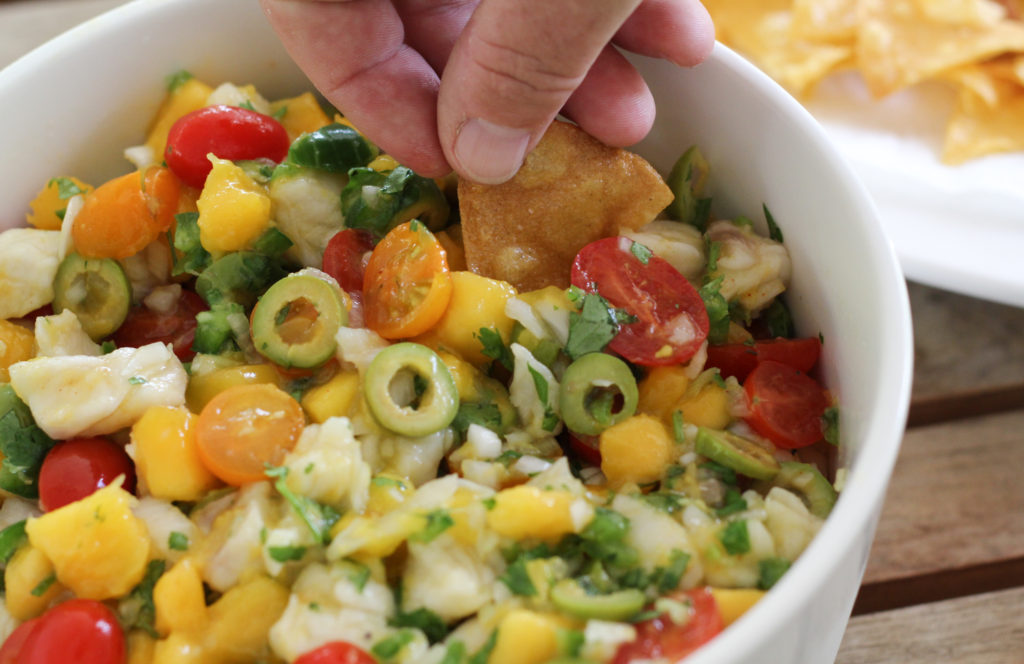 We lived on this until it was gone.
A special thanks to Joe Blouin for sharing the recipe!
I hope you all have a happy 4th of July! We'll be watching the fireworks from Sitka, Alaska this year. I'll share our trip pics here soon.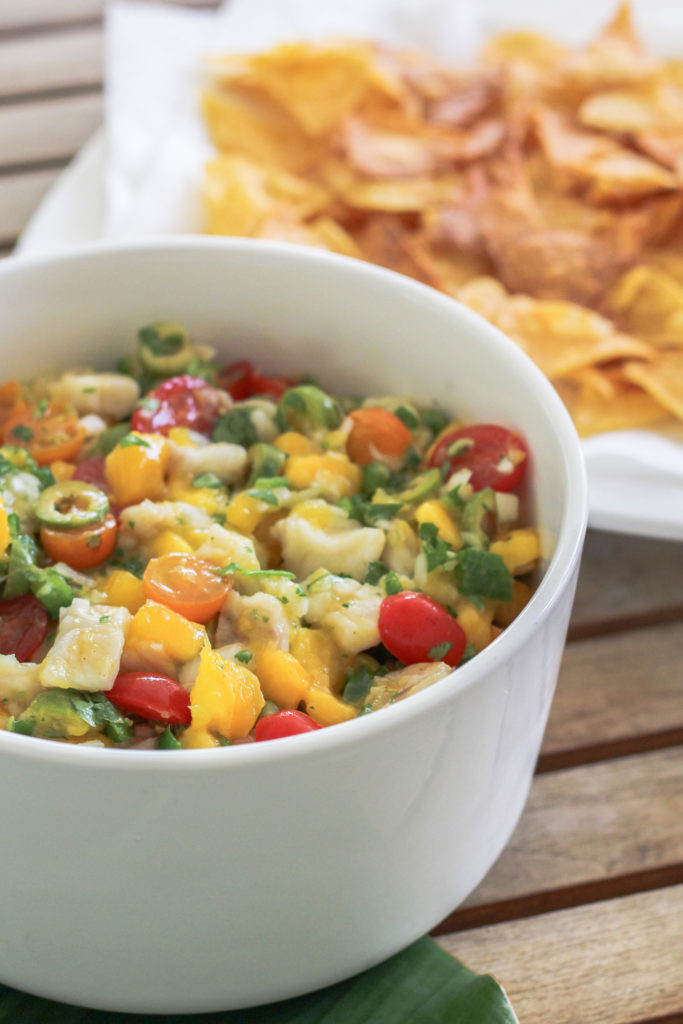 Mango Grouper Ceviche
2018-06-28 14:20:51
Ingredients
1 pound grouper fillet, diced to ½ inch
1 ½ cups lime juice (key lime is always best)
1 white onion, chopped to ½ inch*
1 pound tomatoes, garden-fresh or Campari, chopped to ½ inch**
2 mangos, fruit chopped to about ½ inch
2 jalapenos, stemmed, seeded, chopped finely
1/3 cup cilantro, chopped finely
1/3 cup pitted green olives, preferably manzanillos, sliced***
2 tablespoons olive oil
Salt to taste
Cayenne pepper to taste
3 tablespoons fresh orange juice****
Instructions
Combine fish, lime juice and onion in a glass or ceramic bowl. Make sure the fish is completely covered by the juice so that it cooks evenly. Cover and refrigerate for 4 hours and drain in a colander.
Mix together tomatoes, mangos, jalapenos, cilantro, olives and olive oil in a large bowl. Stir in the fish and season with salt to taste. Add orange juice. Serve immediately or cover and refrigerate.
Notes
*I used Vidalia
**I used the last of my Sungolds and grape tomatoes, sliced in half
***I used Castelvetranos
****I used the juice from one Valencia orange
Adapted from From Food & Wine Magazine
Adapted from From Food & Wine Magazine
Suwannee Rose https://www.suwanneerose.com/
Homemade Tortilla Chips
2018-06-28 14:35:13
Ingredients
12 corn tortillas
1-2 cups high-heat oil
salt
Instructions
Slice the tortillas into four or eight triangles, depending on how big you like your chips.
Add at least 1/4-inch of oil to a high-sided cast-iron skillet or pot. Bring it to 350. If you don't have a thermometer, just test it with a small pieces of tortilla. If it instantly sizzles, good enough.
Add the tortillas in a single layer and fry until they're golden brown on both sides. Transfer to a plate lined with paper towels to drain. Sprinkle with salt while they're hot.
Suwannee Rose https://www.suwanneerose.com/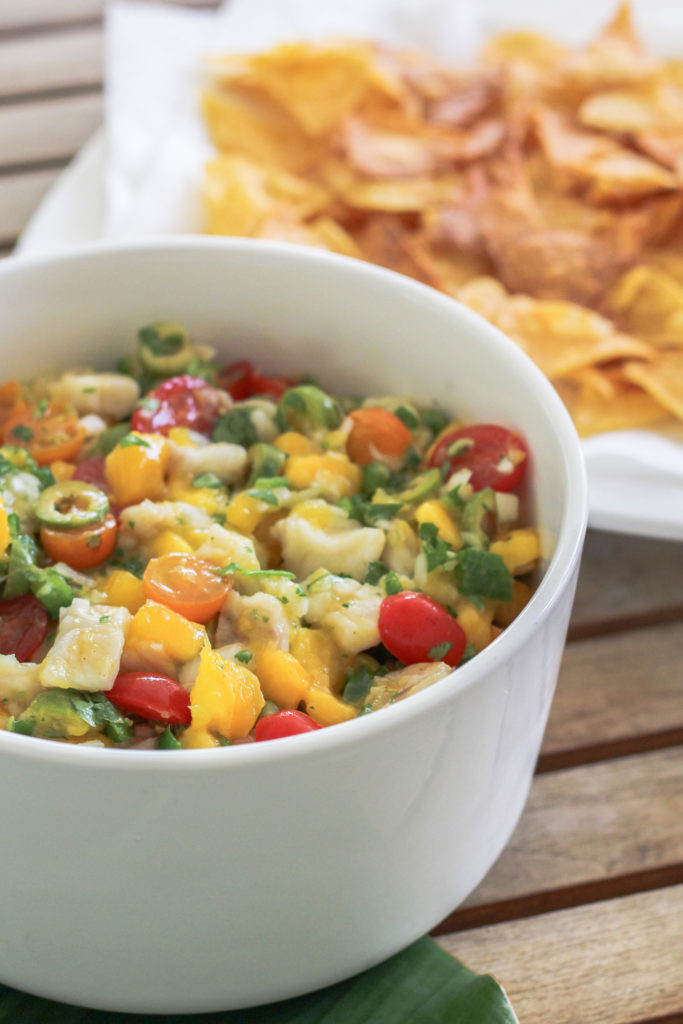 SaveSave
SaveSave
SaveSave
SaveSave
SaveSave
SaveSave