More photos of Alaska to cool you off on the dog days of summer.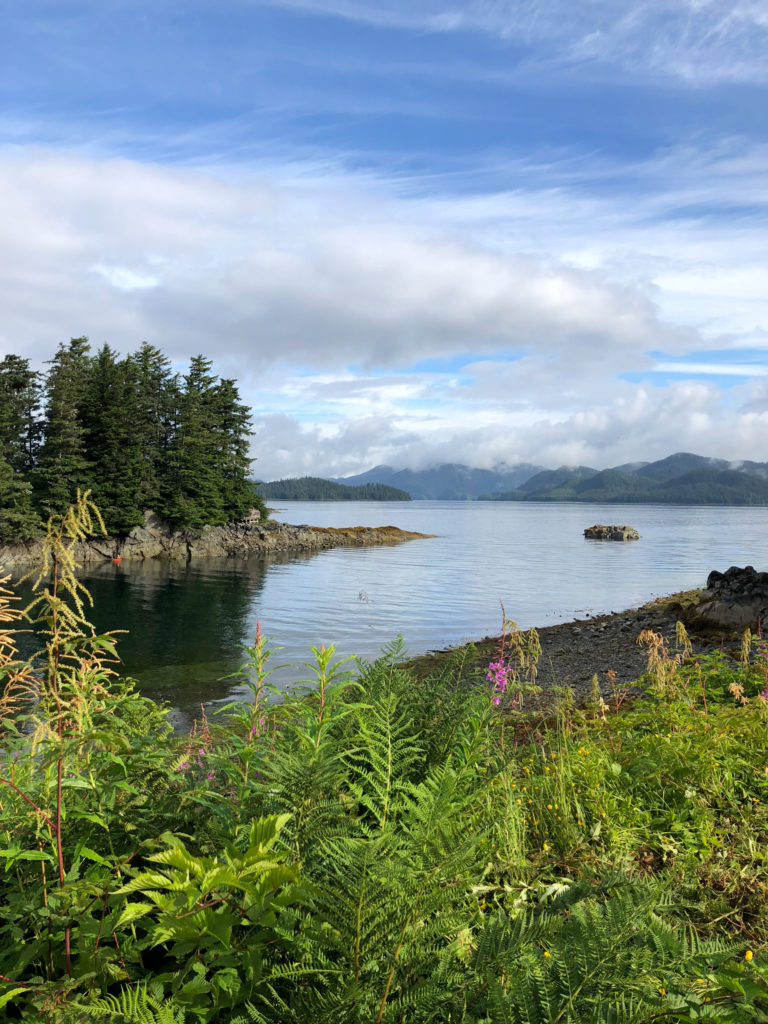 Note to anyone who wants to pass on the fishing photos: They're at the bottom of the post and I'll give you plenty of warning.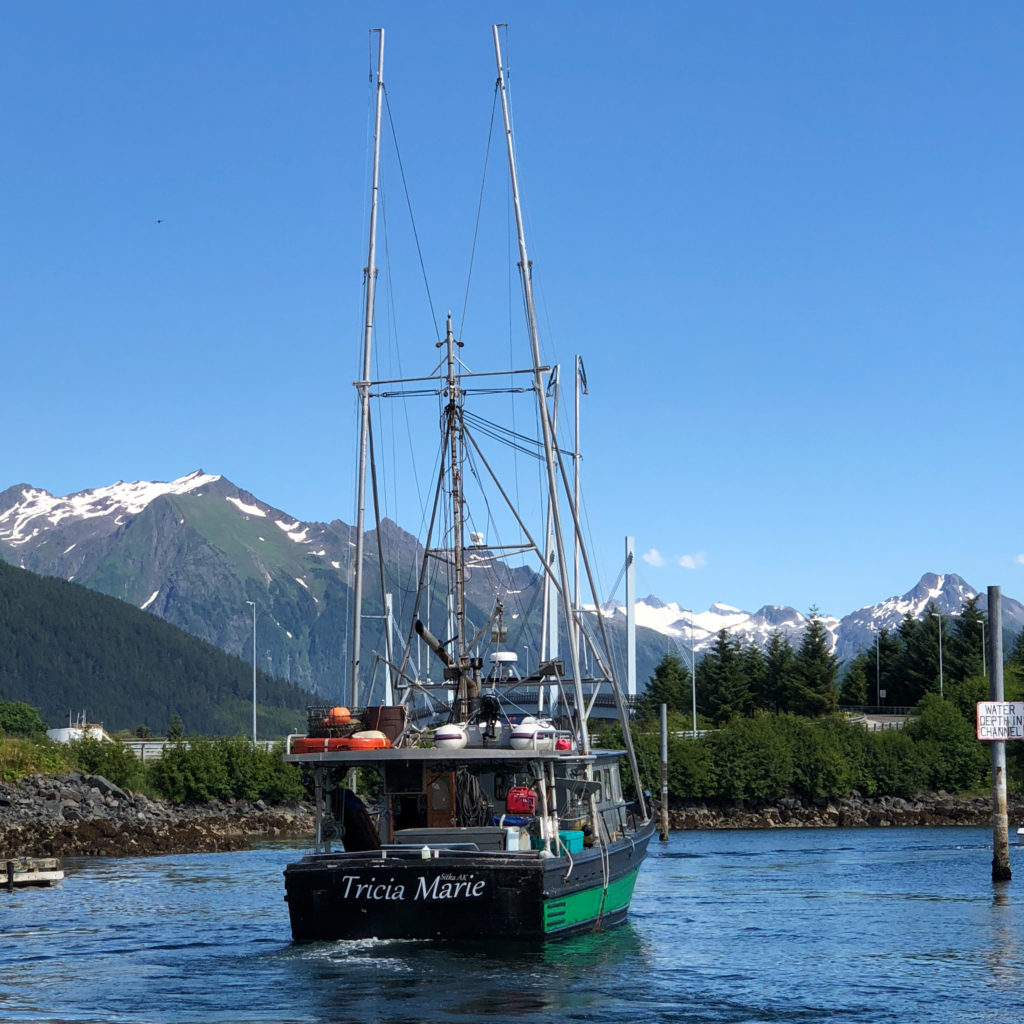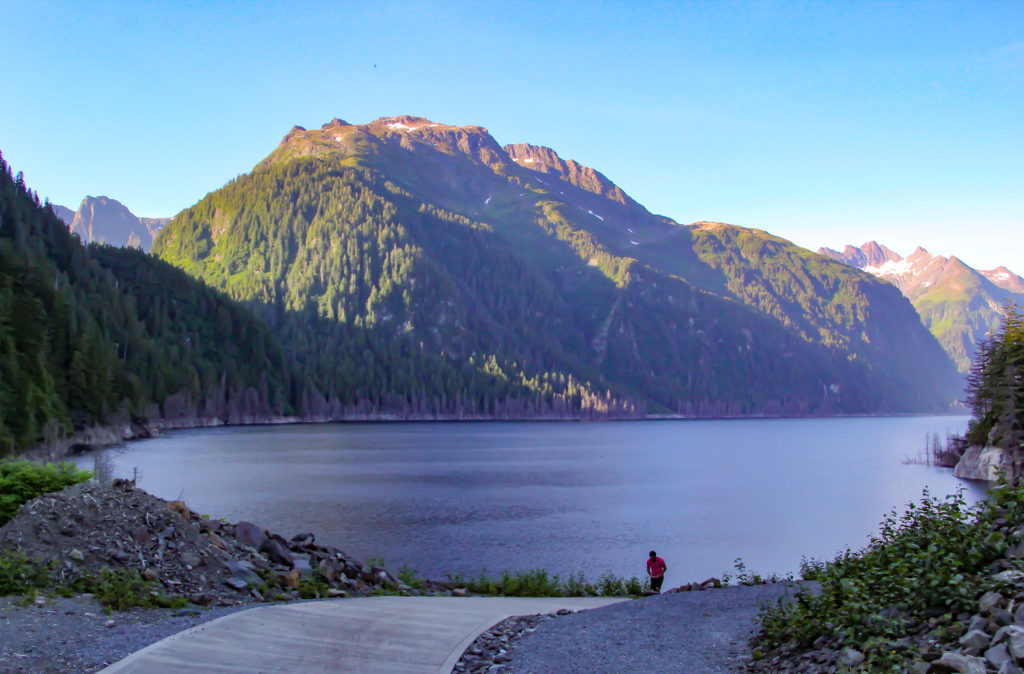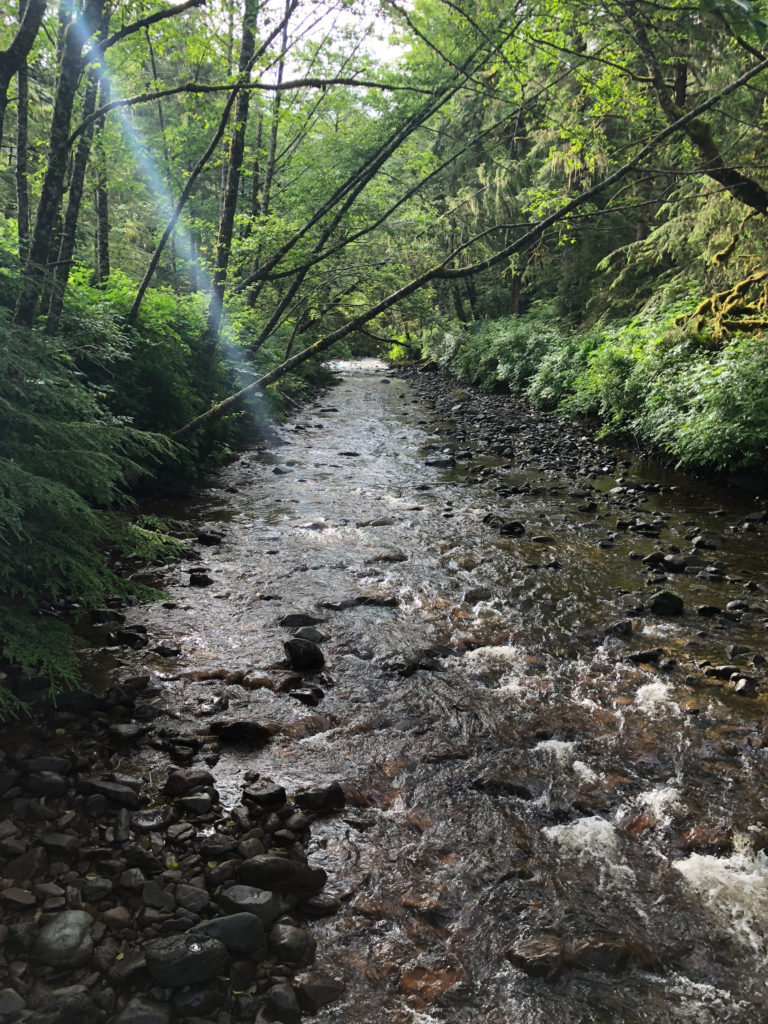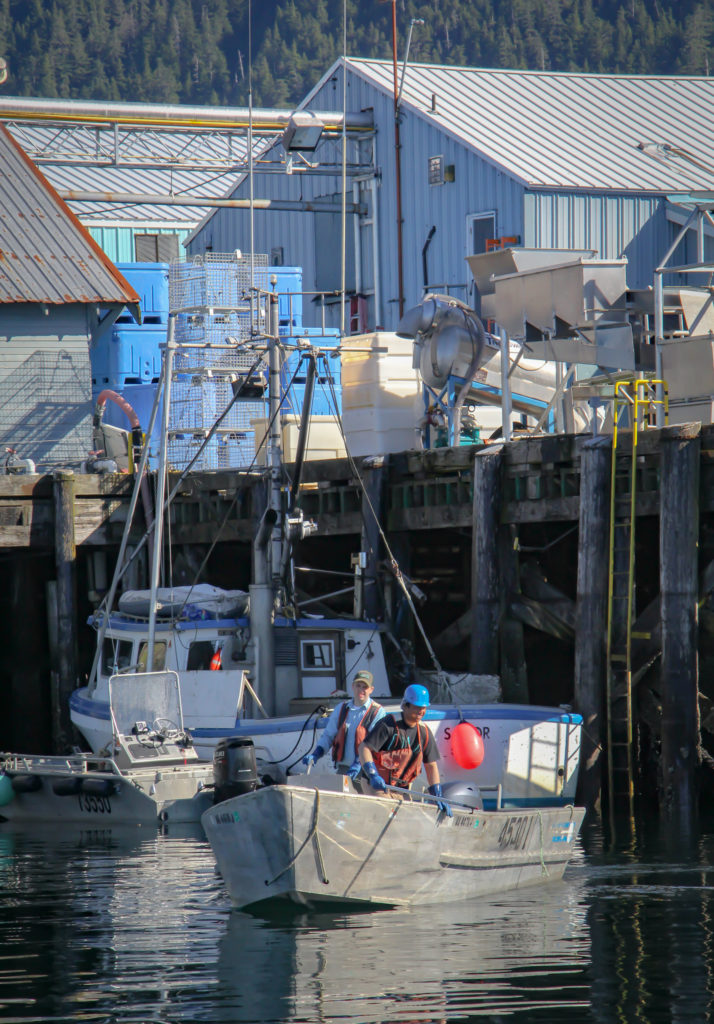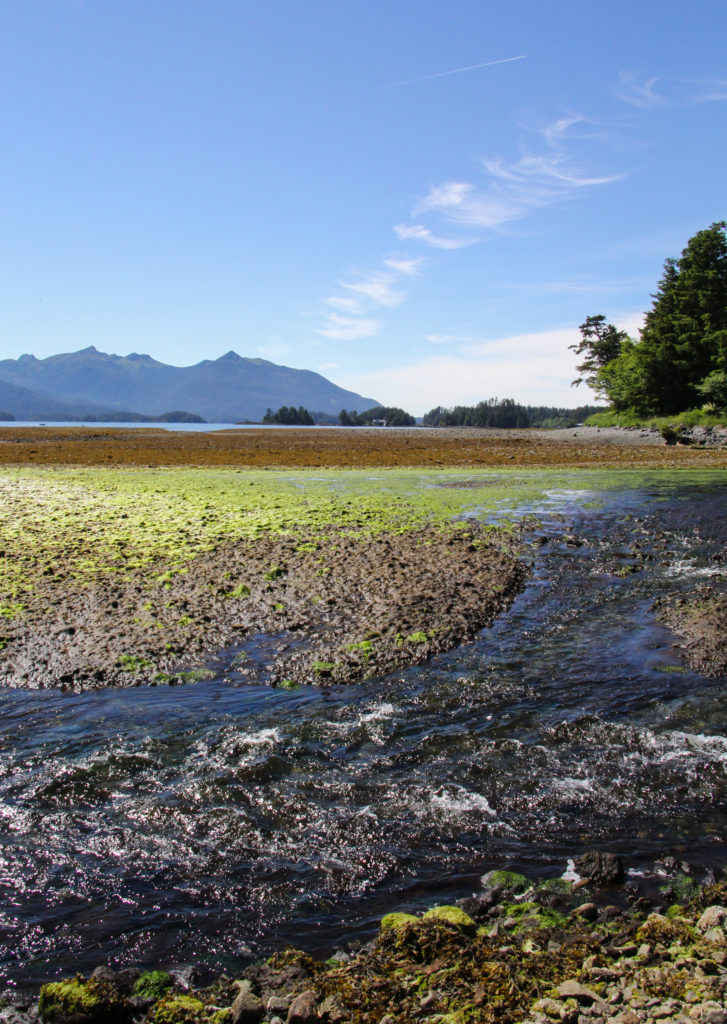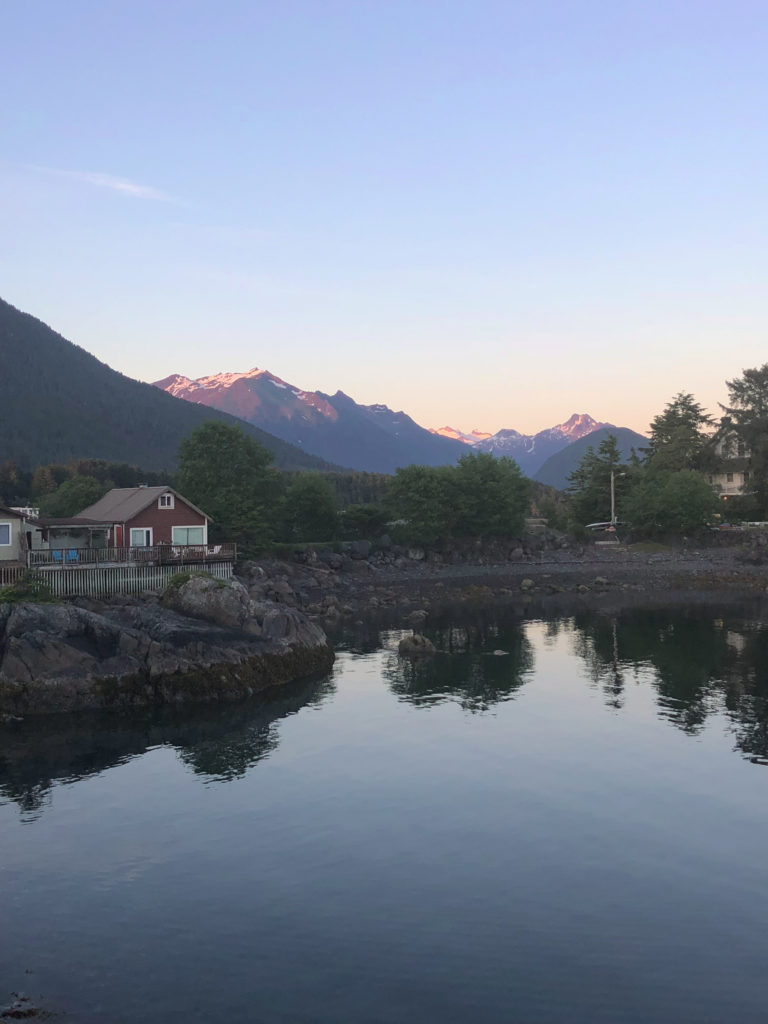 We arrived on a clear, sunny day with a high of 70, the warmest weather this town sees all year. I just stepped off a plane from Swamplandia and it felt like winter in the best way.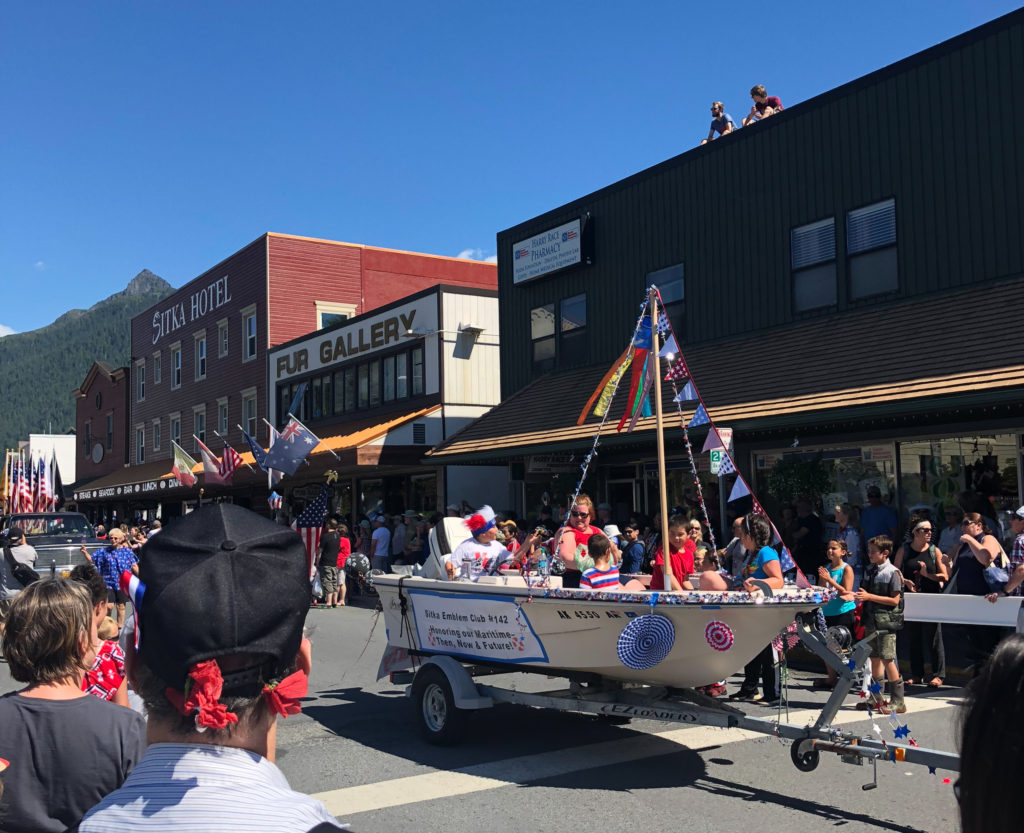 This parade is everything a Fourth of July parade should be: Smoky the Bear, firetrucks, a marching band, boat floats, and free beer.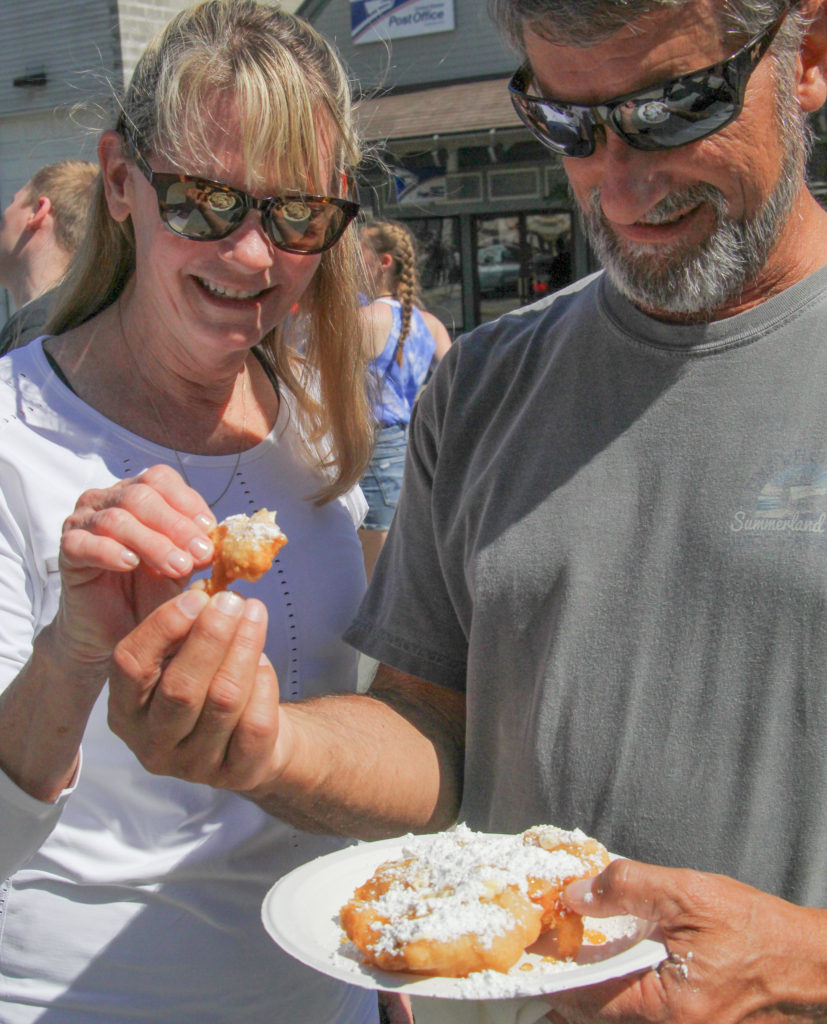 We followed the signs for fry bread and it turned out to be a funnel cake situation which the locals smother in margarine, then honey, then powdered sugar. When in Rome.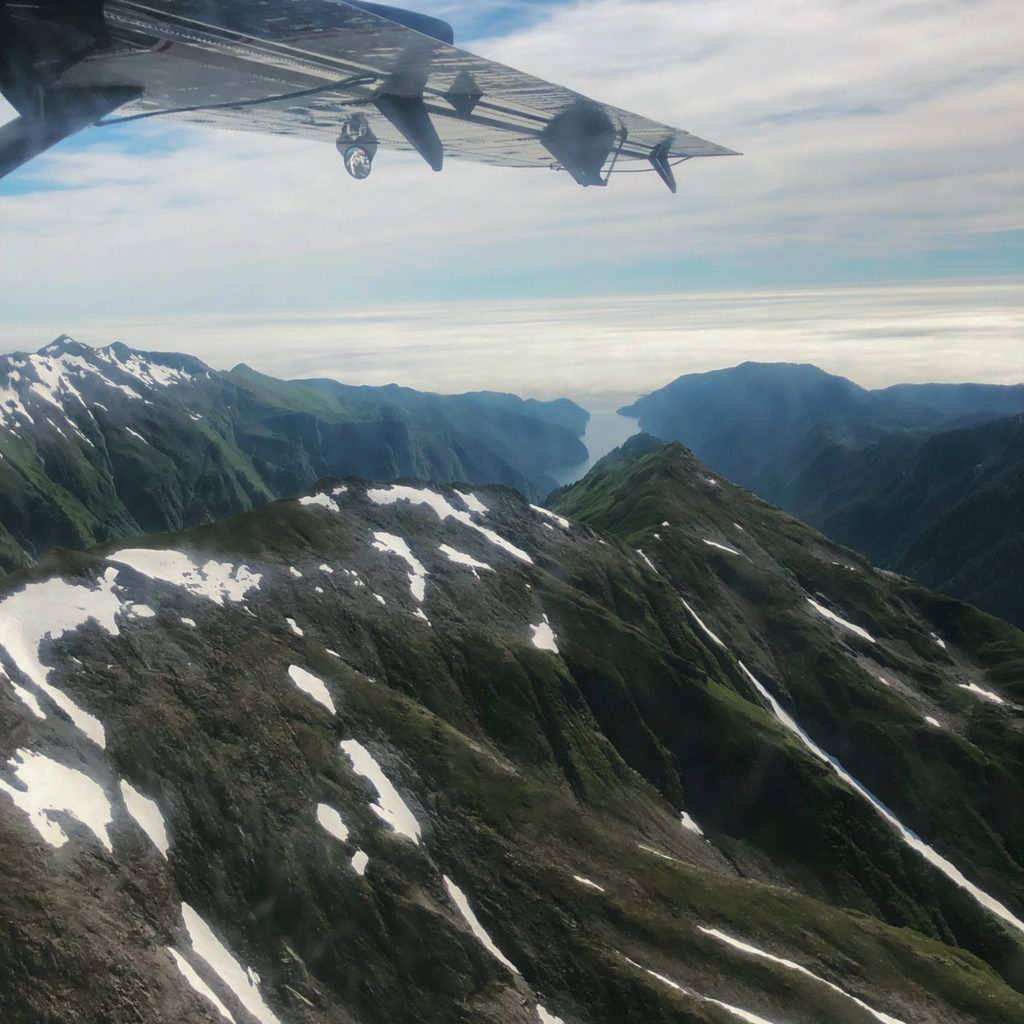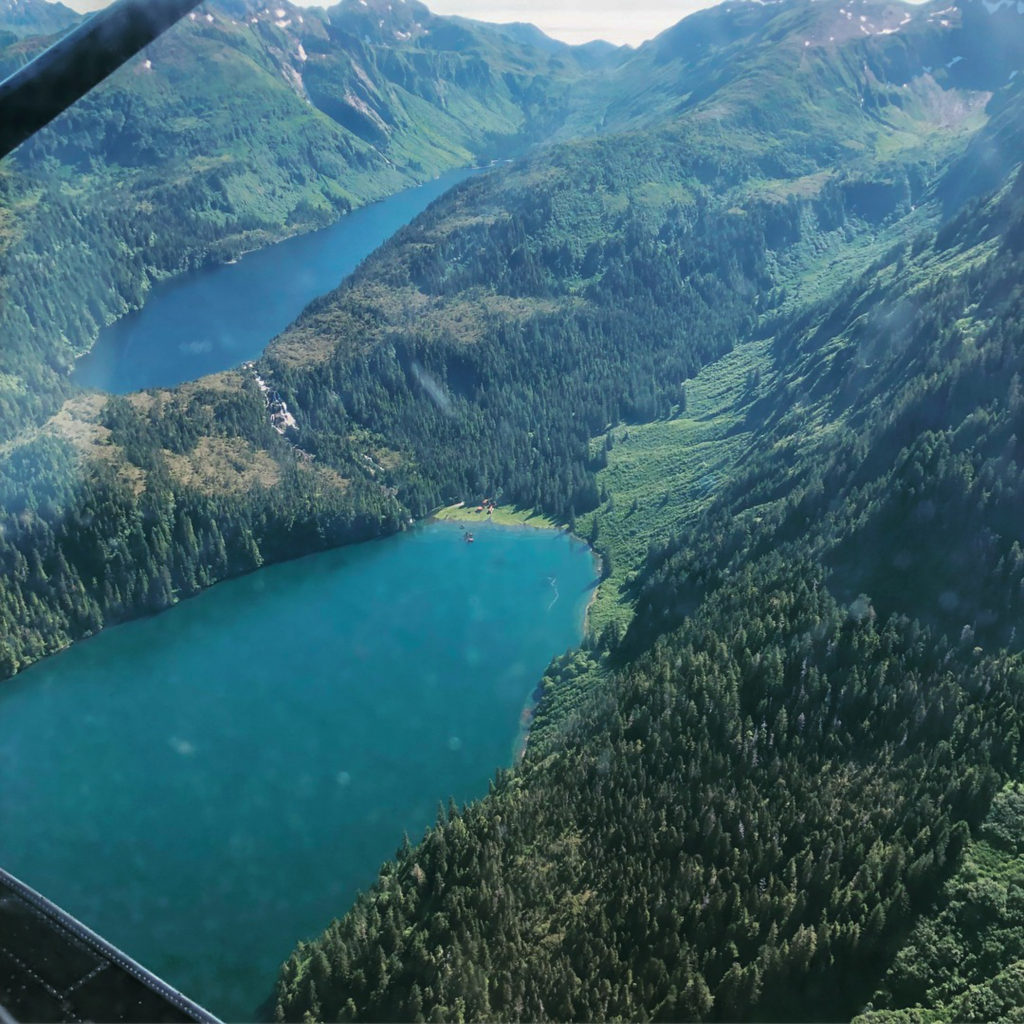 The next day was one of the most thrilling parts of the trip, a seaplane ride over Baranof Island, cruising in between snow-capped mountains and rugged fjords, flying low over alpine lakes and forests of Sitka spruce. At the very end of the island we splash down in the harbor of Port Alexander. We hop from plane to dock and walk along the boardwalk to Laughing Raven Lodge.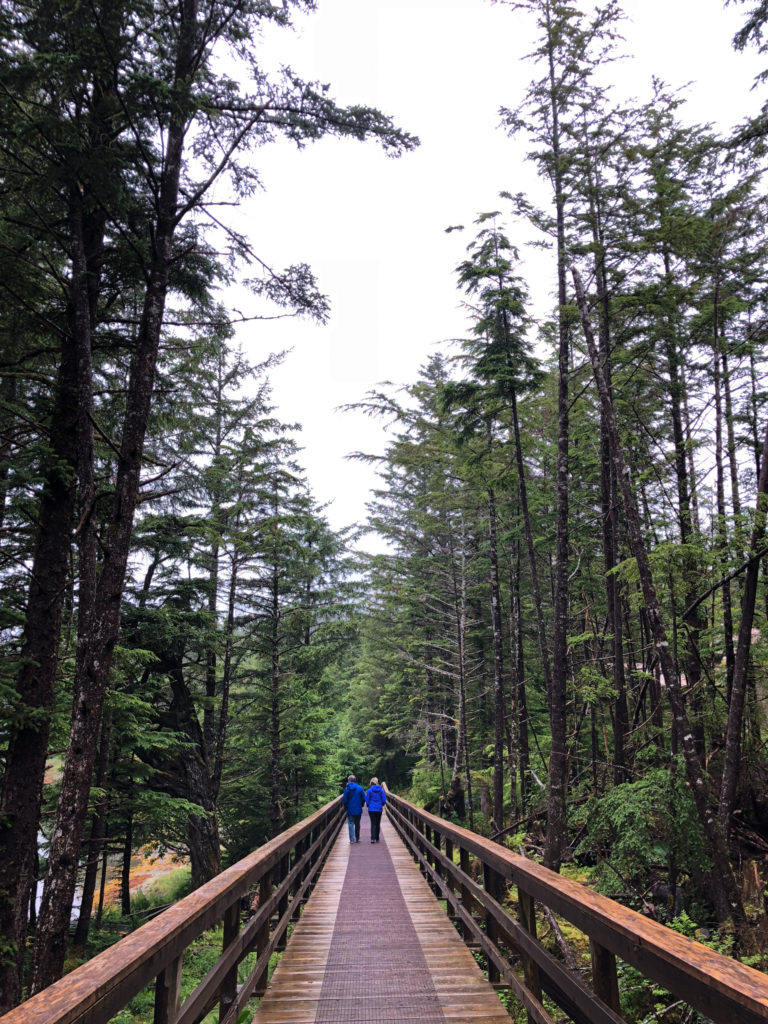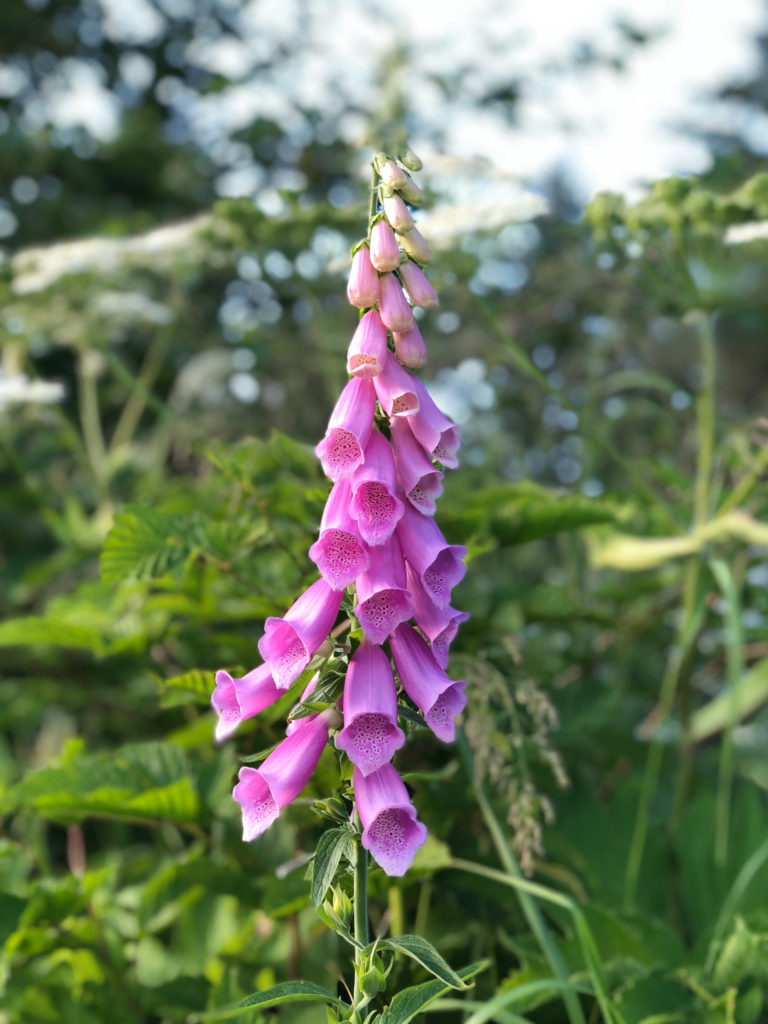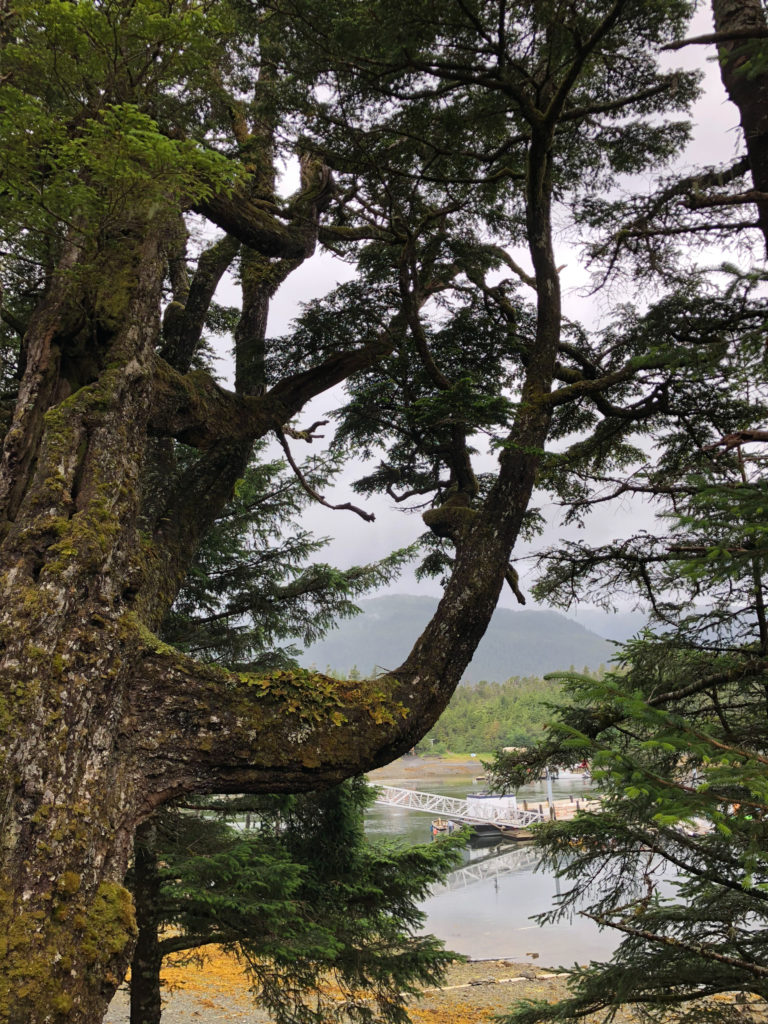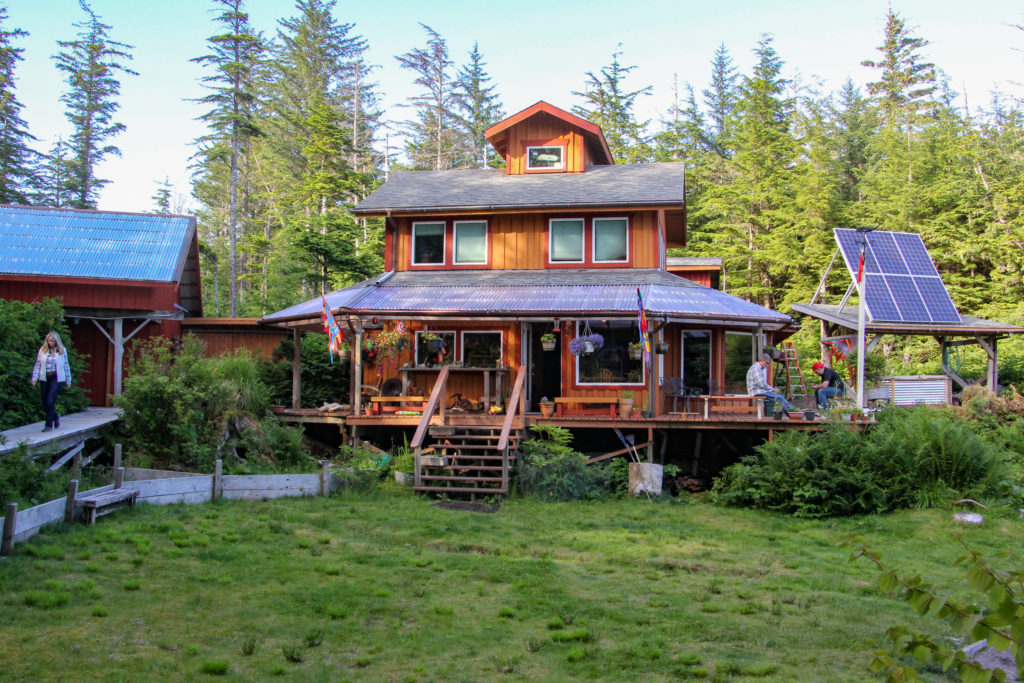 Molly, Maria, and Sue take turns in the kitchen churning out breakfast, packing our boat lunches, and the incredible dinners we sit down to every night.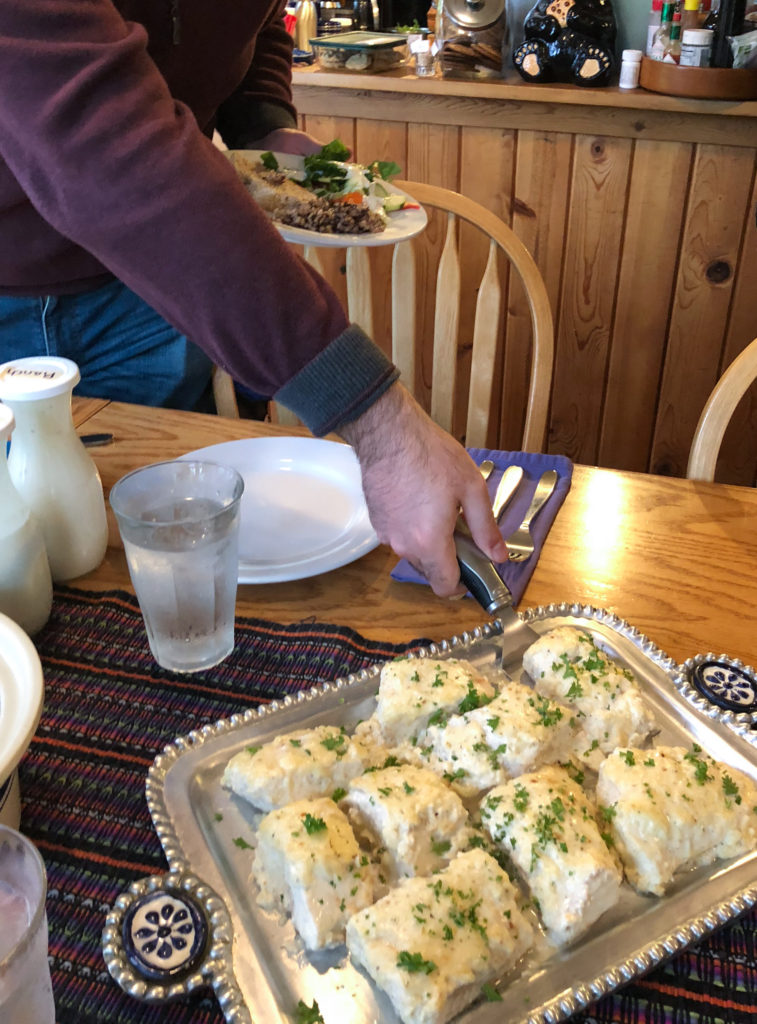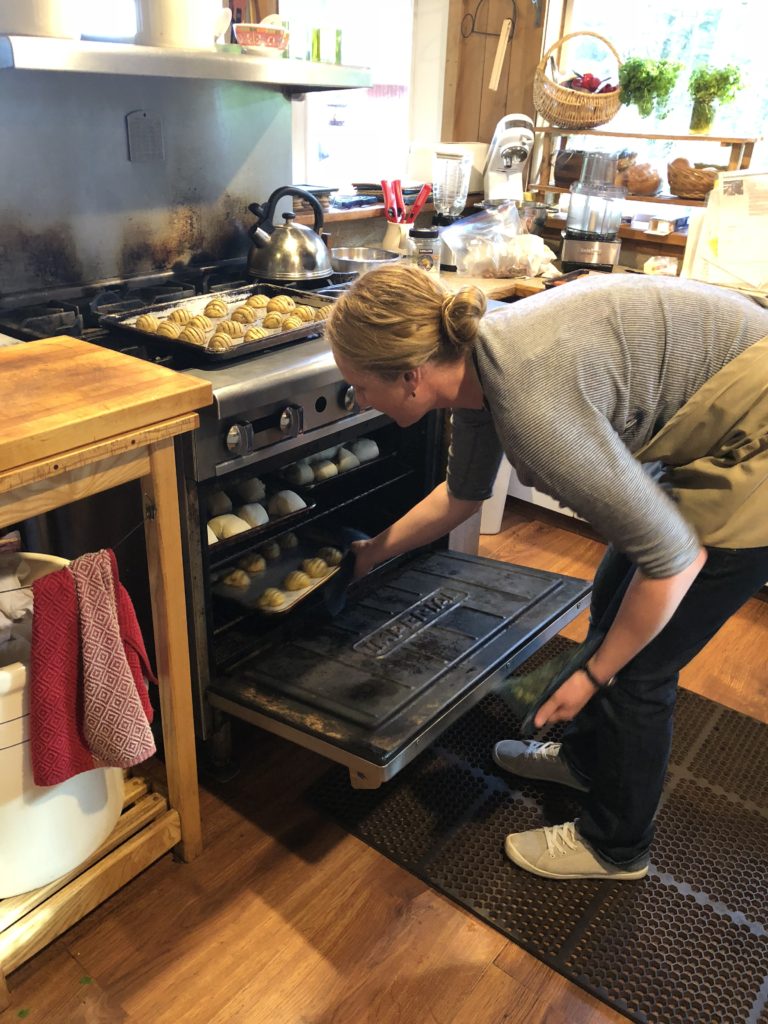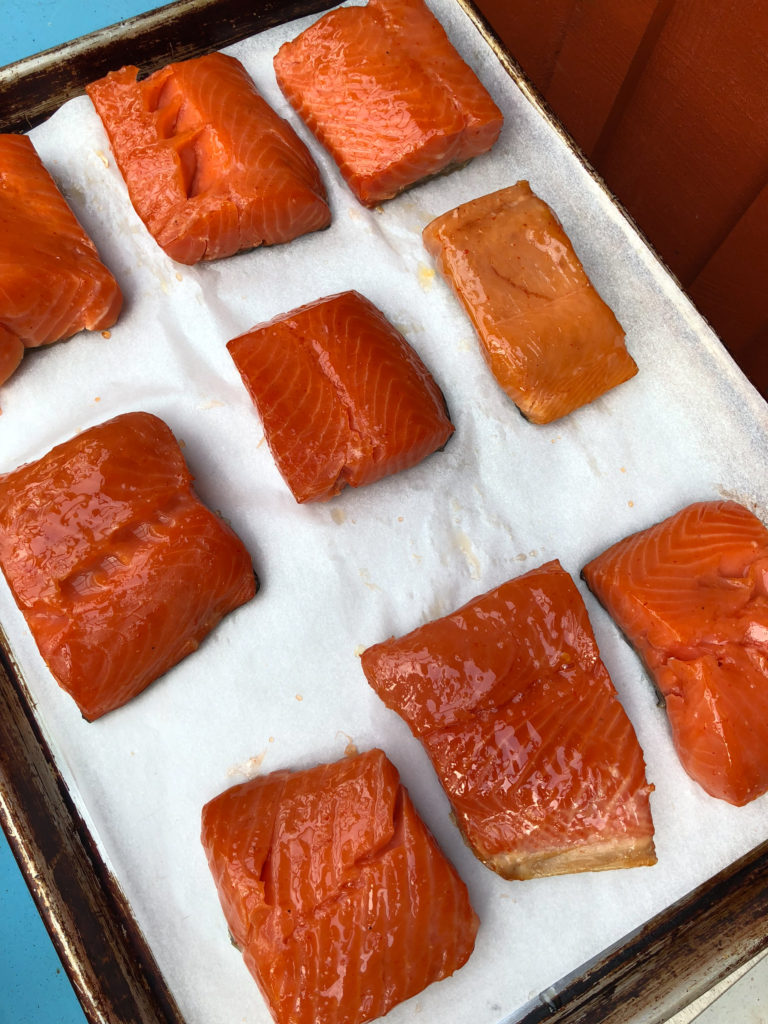 I learned this recipe last year.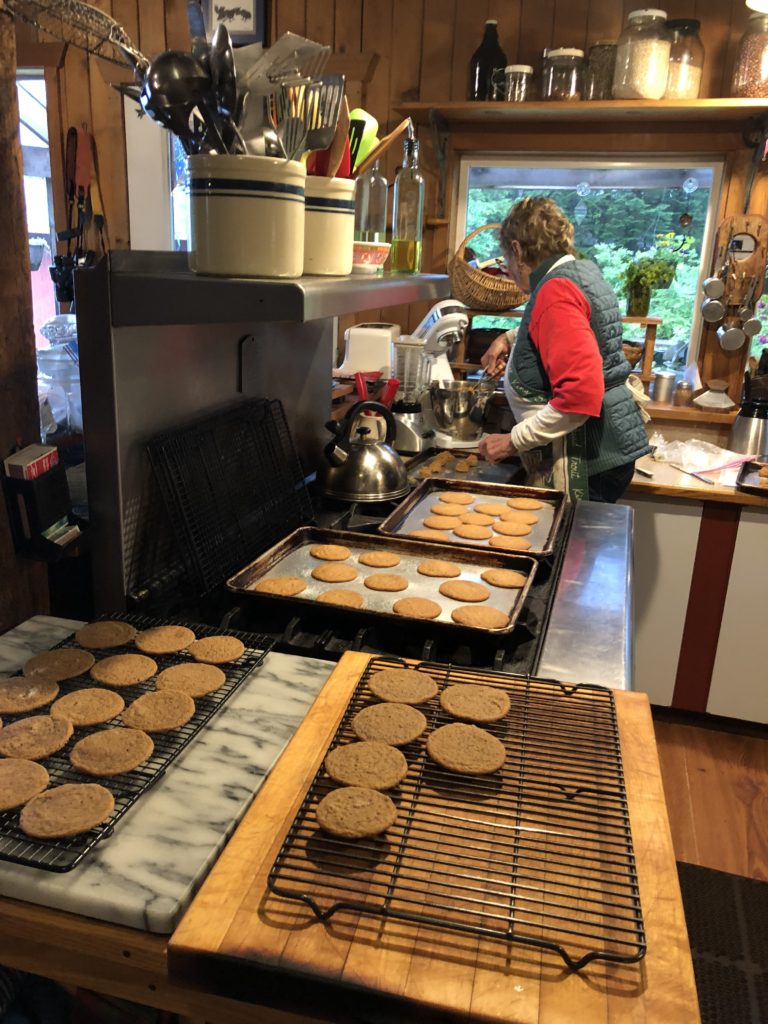 There's a different cookie and a different type of bread every. single. day.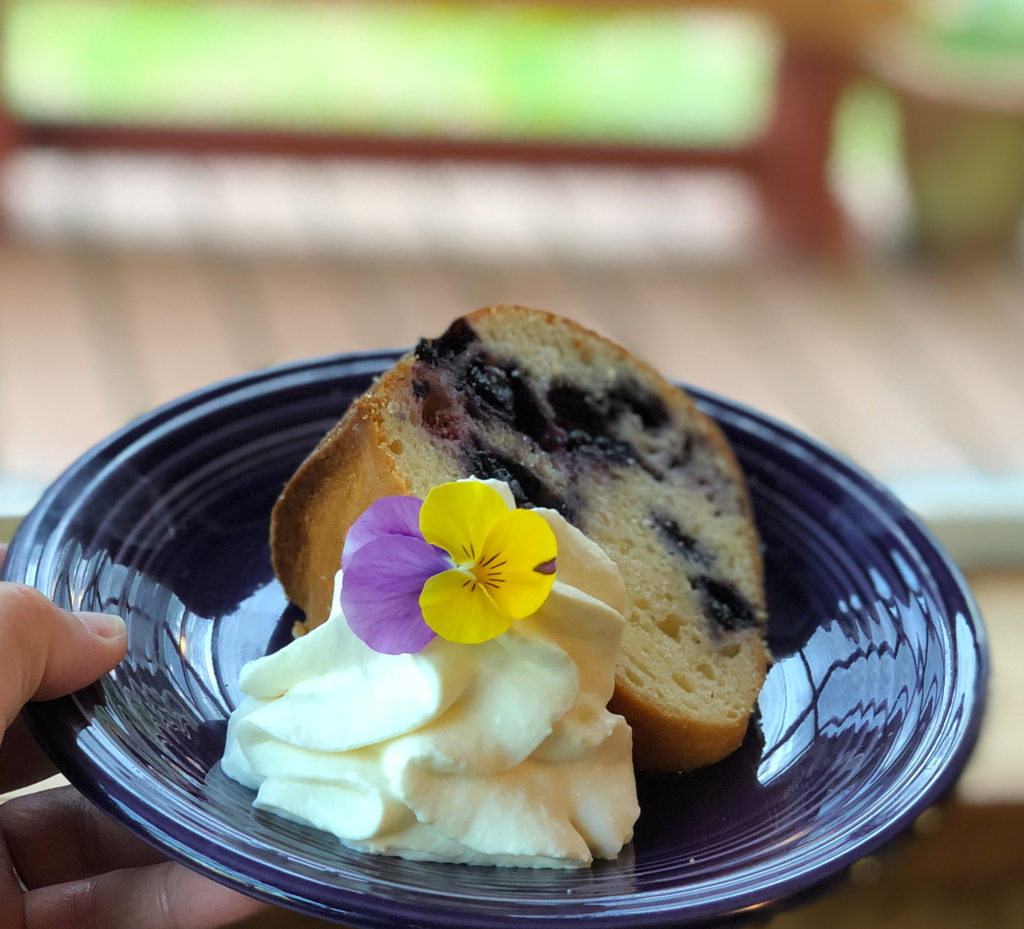 And there is always dessert.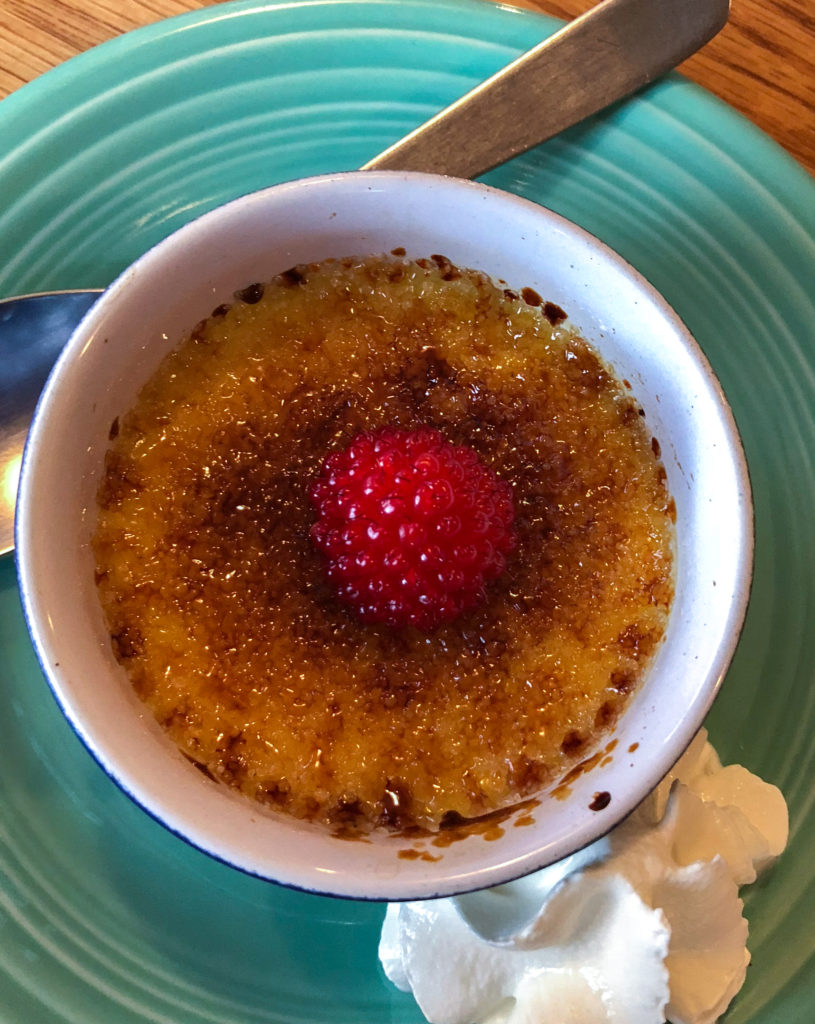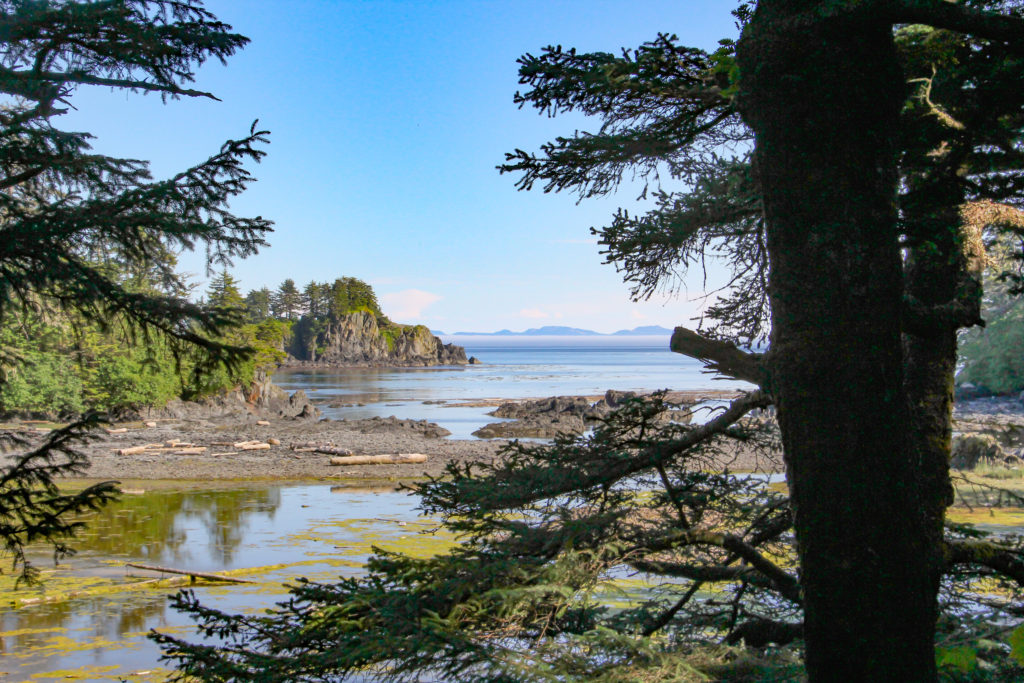 View from our room.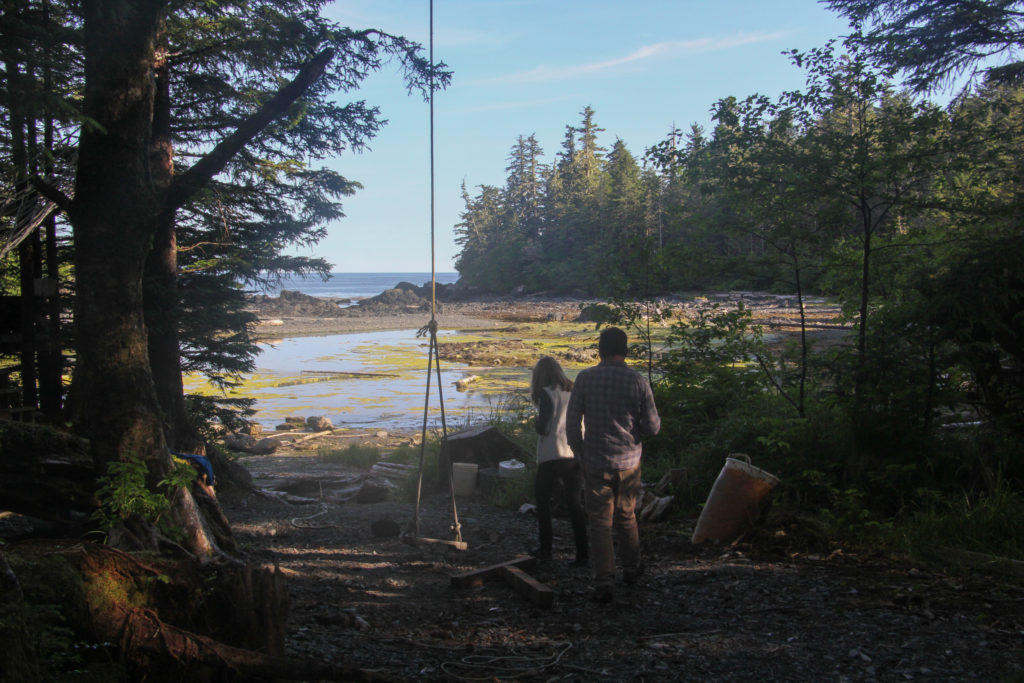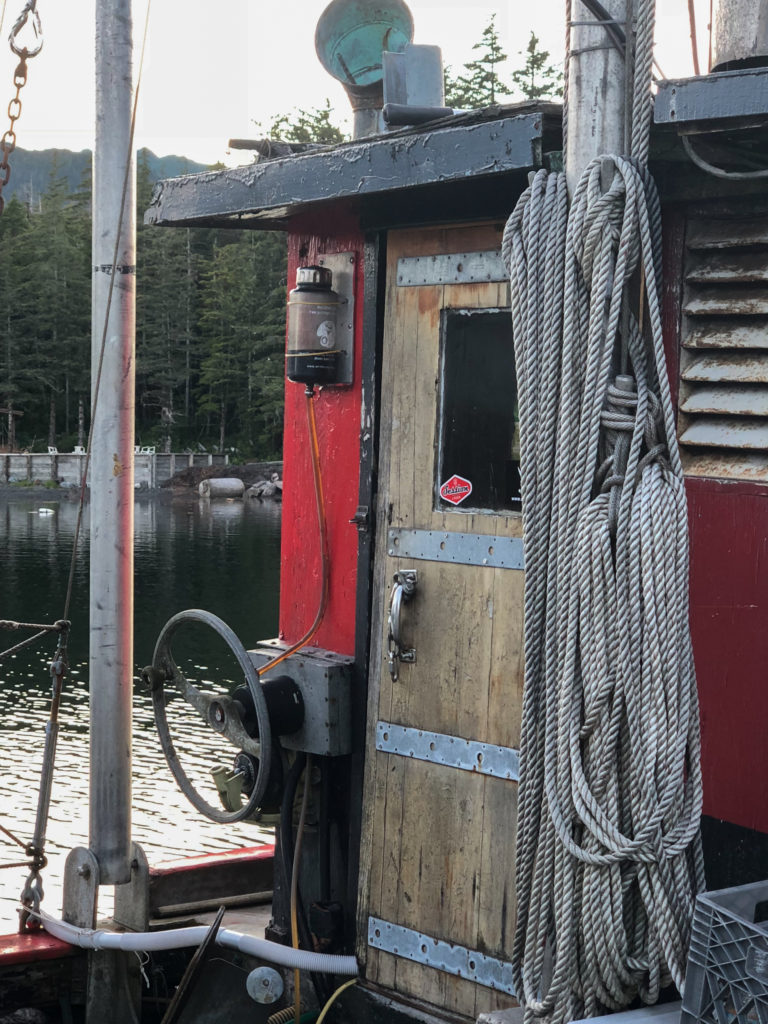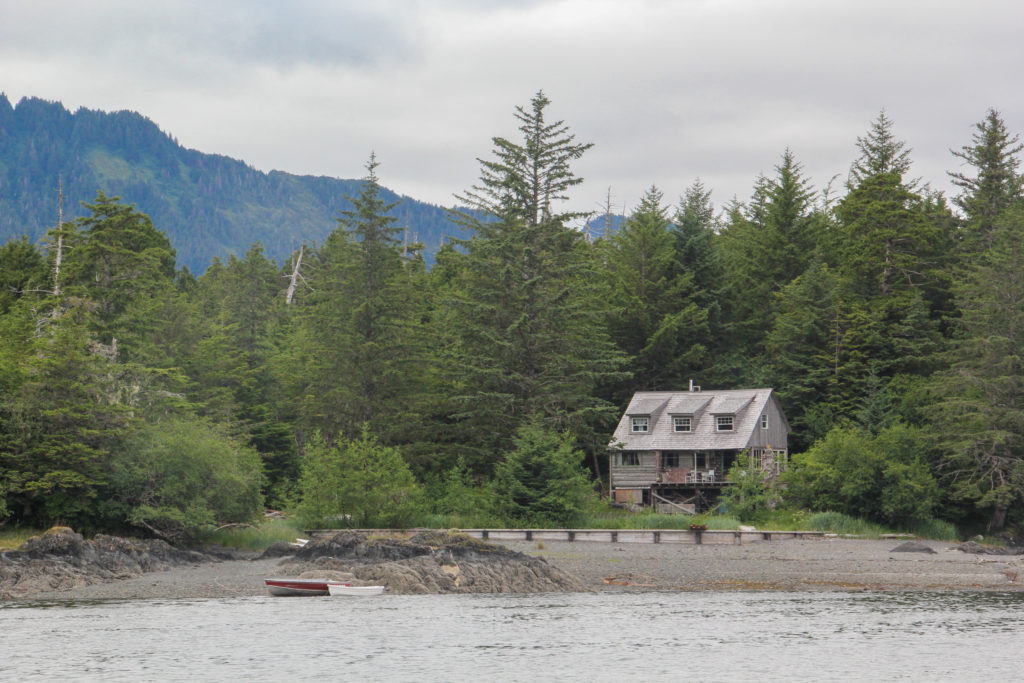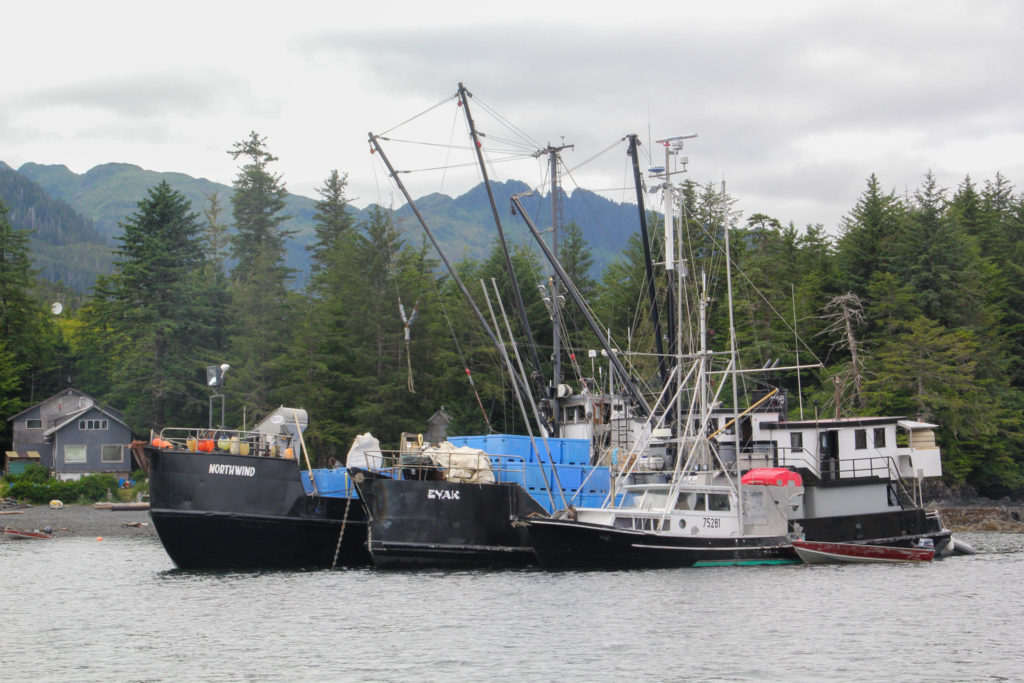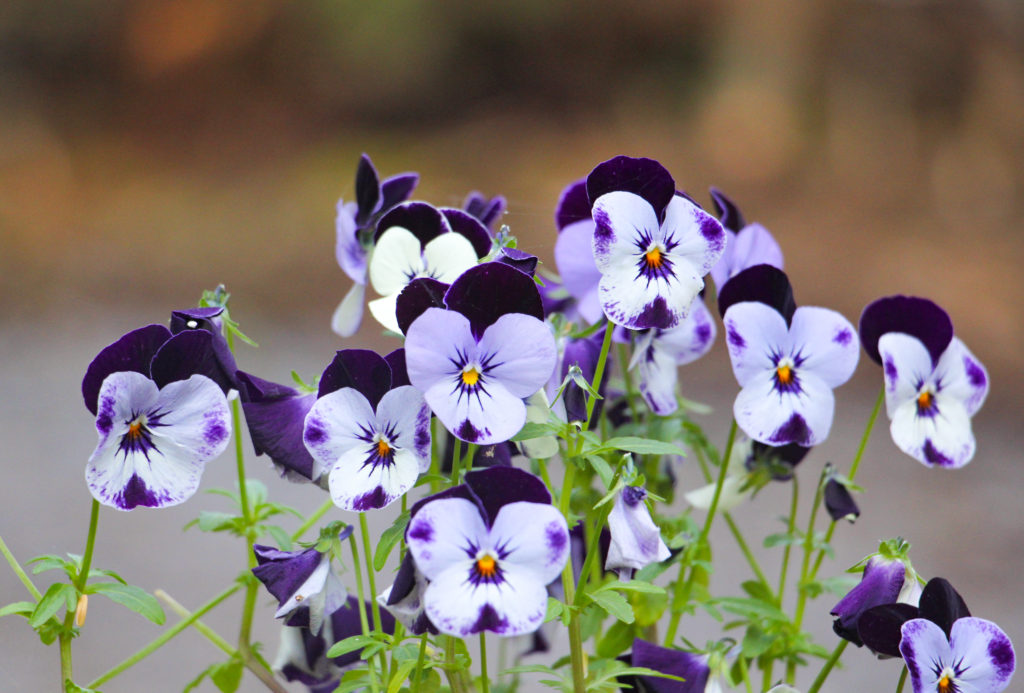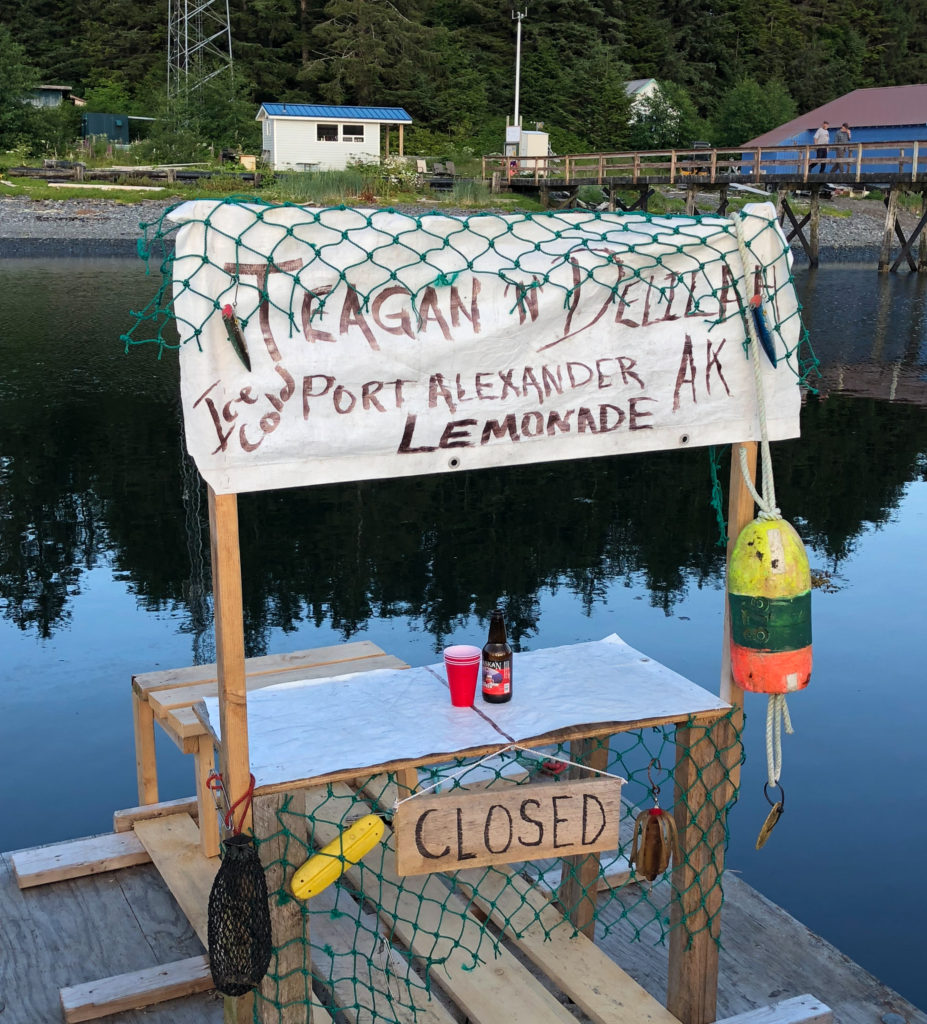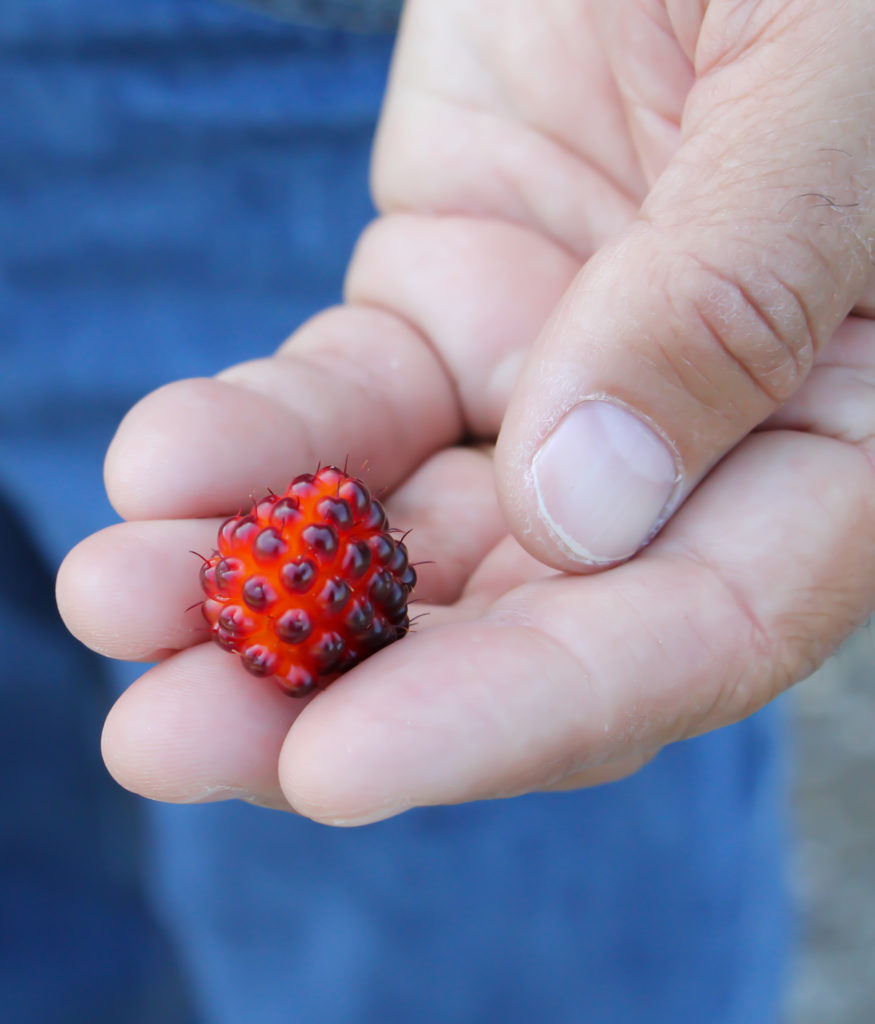 Salmonberries. I ate a thousand. They come in several colors. You know they're ripe when they fit on your fingers like this: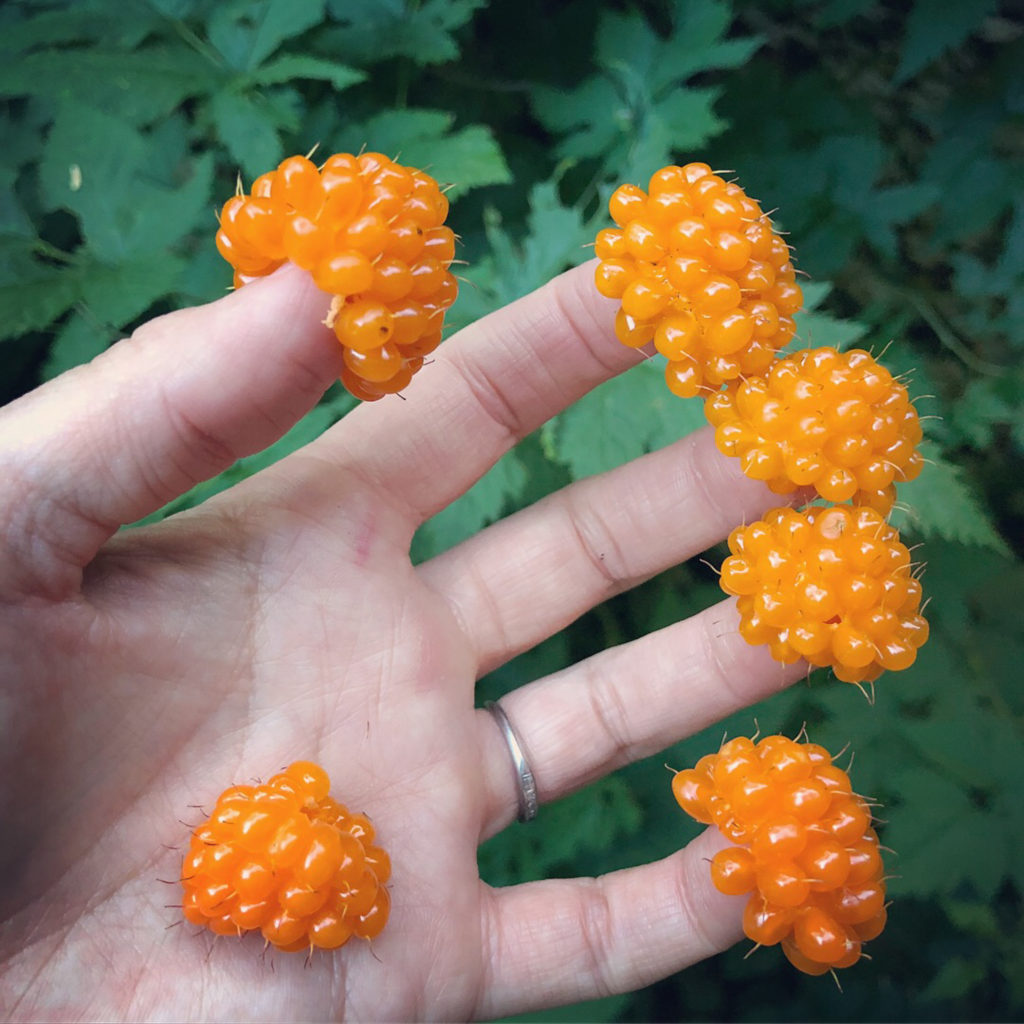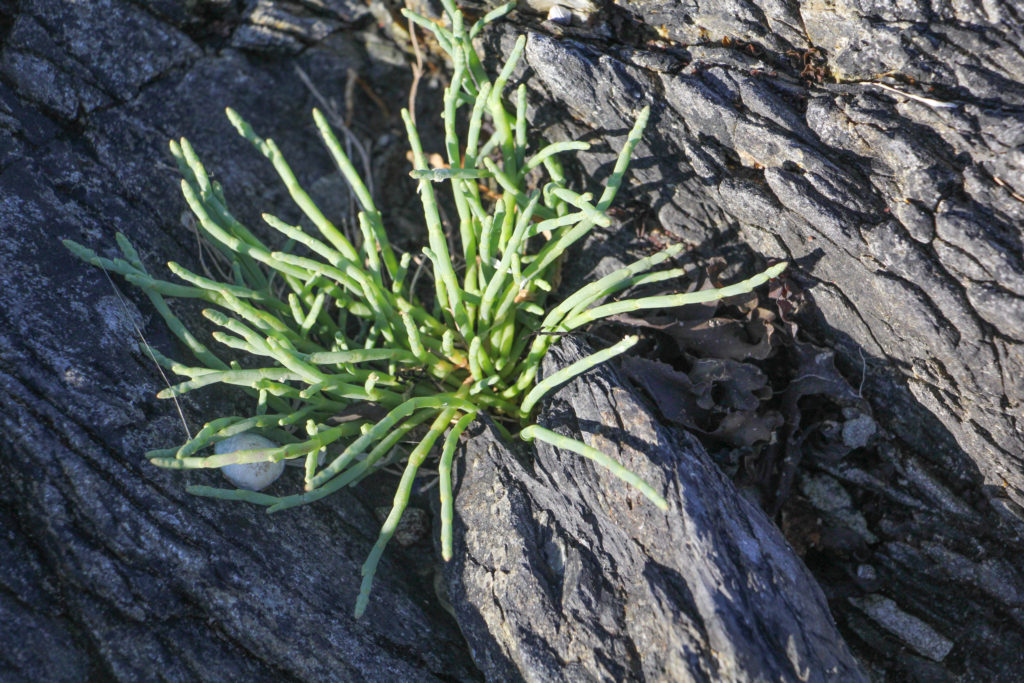 Beach asparagus, edible and delicious.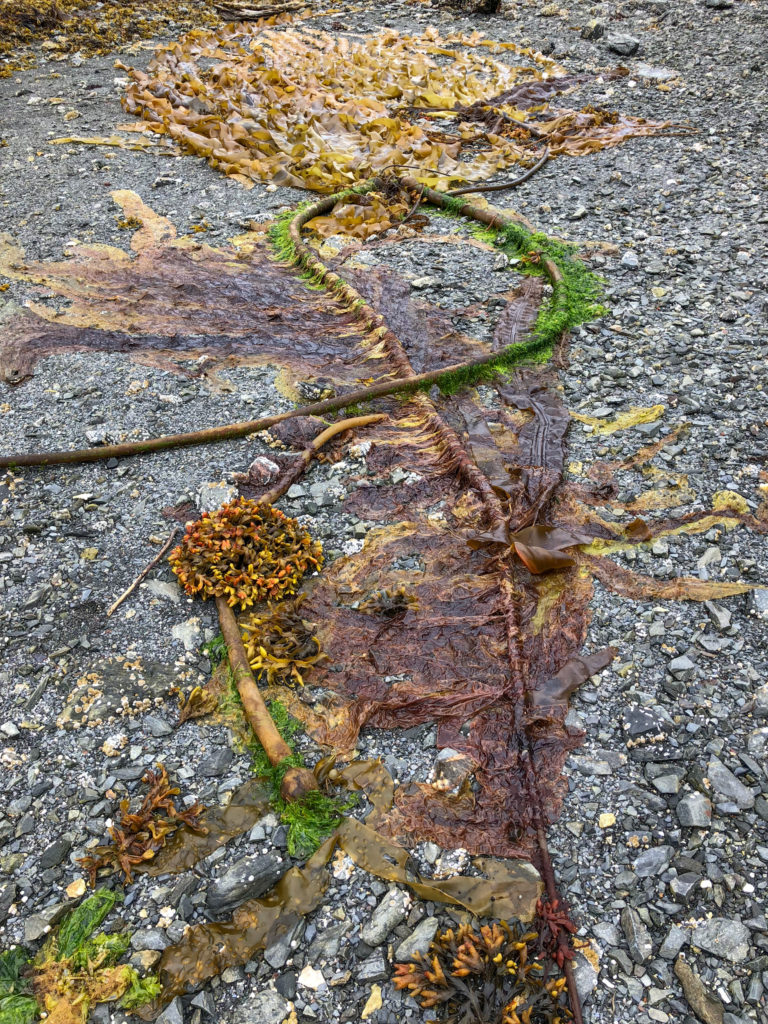 And so is the thick, ropy bullwhip kelp, which Molly adds to salsa.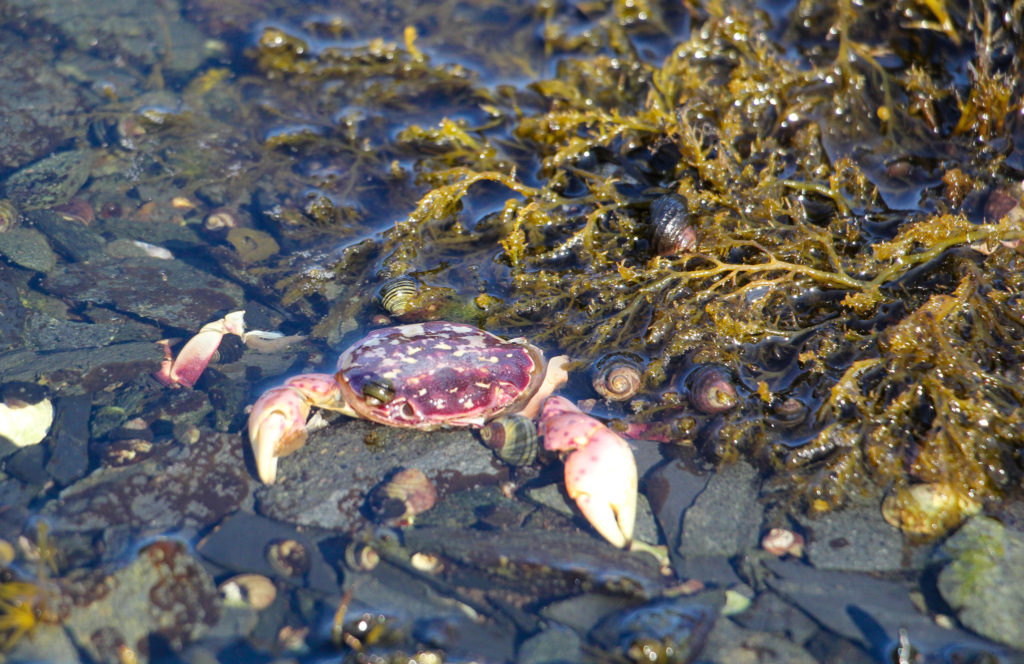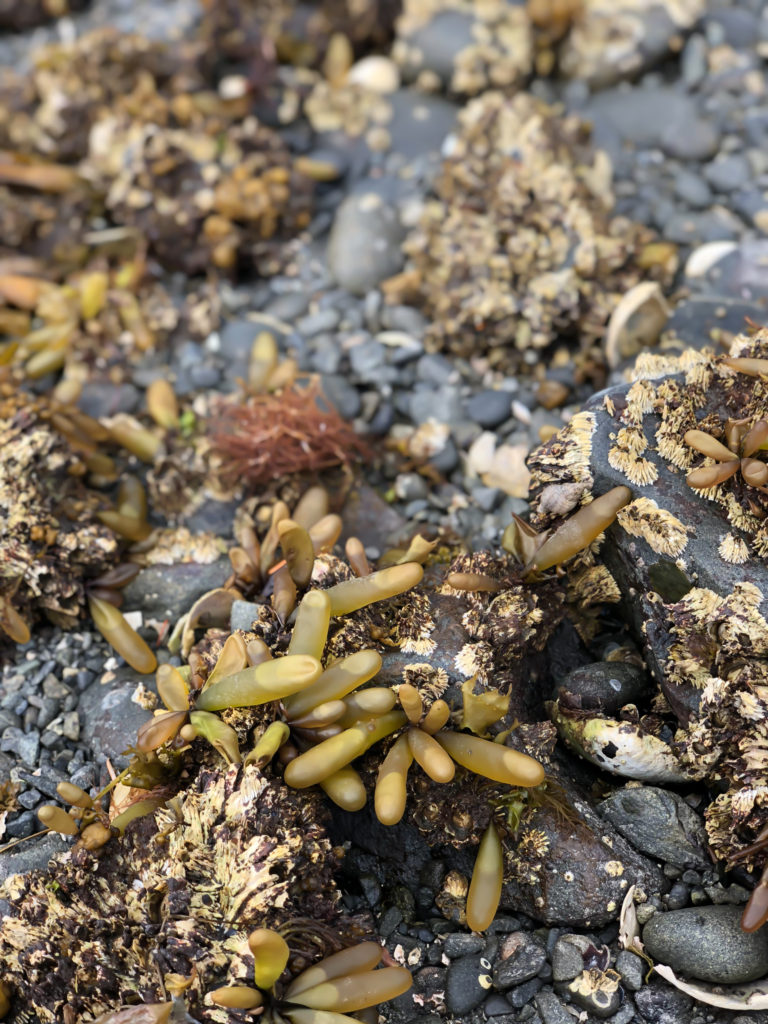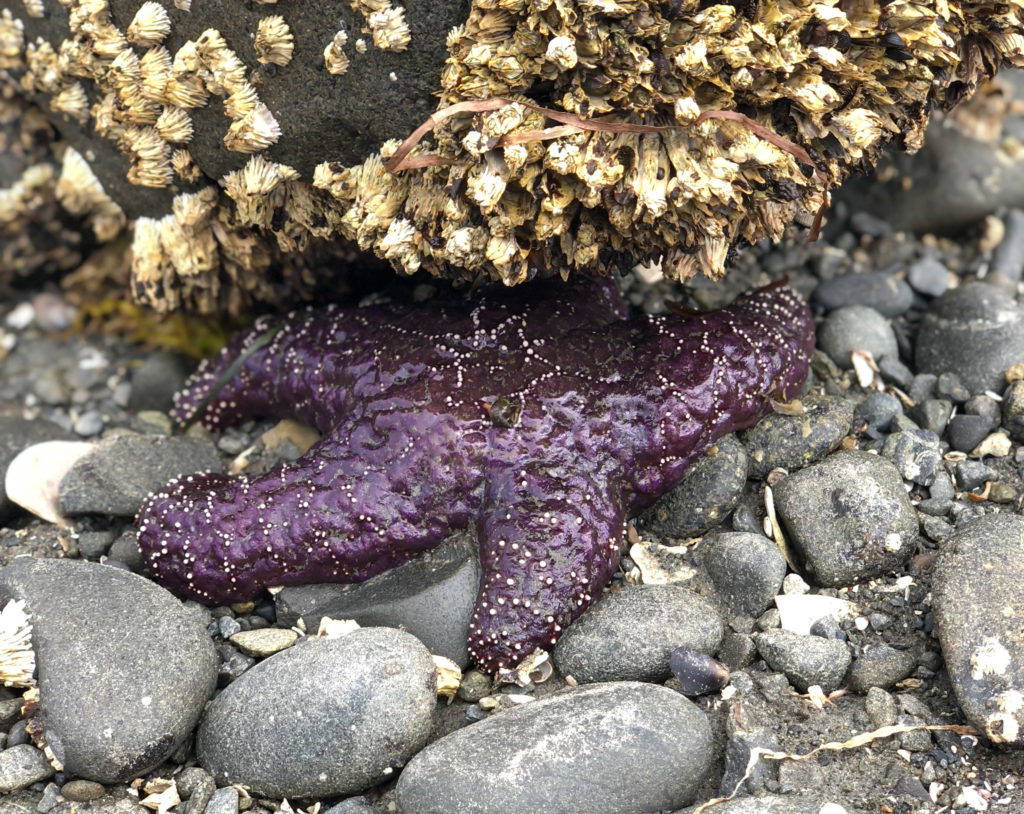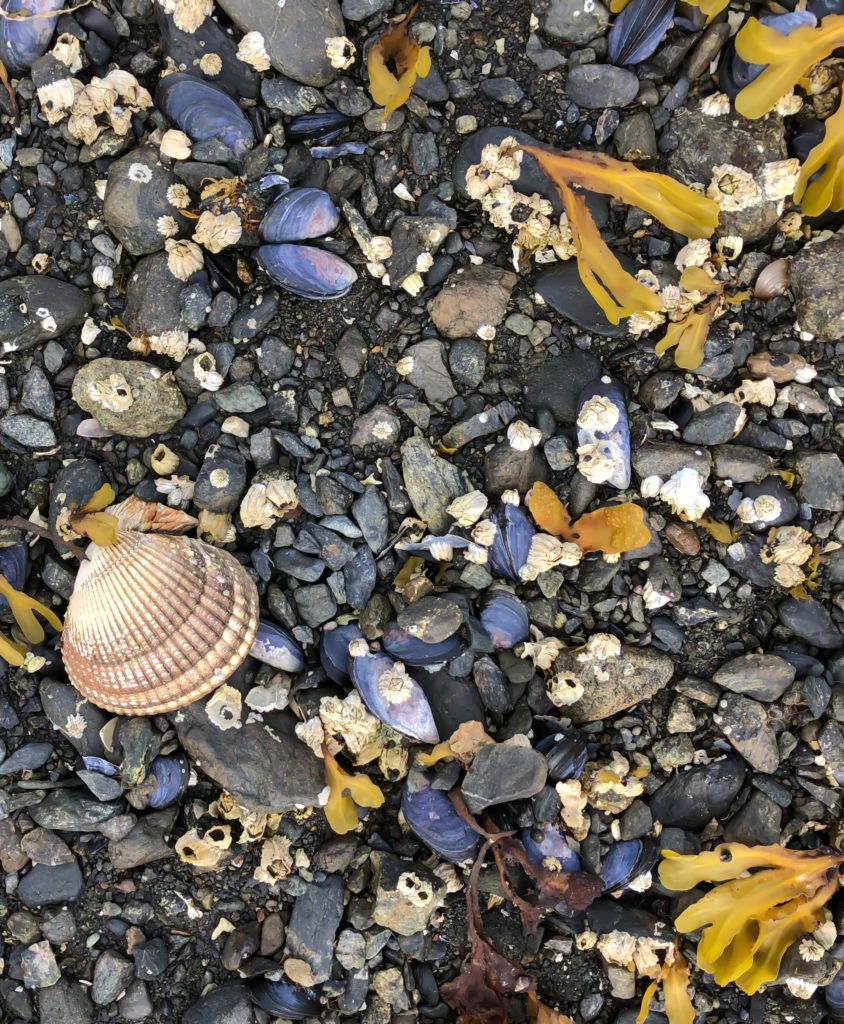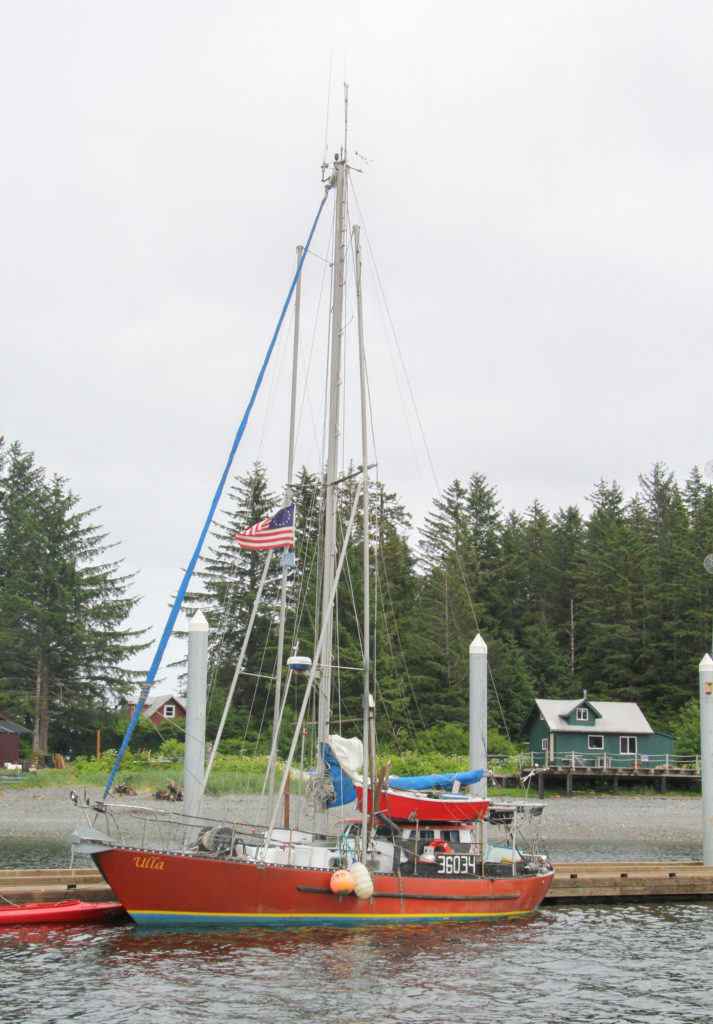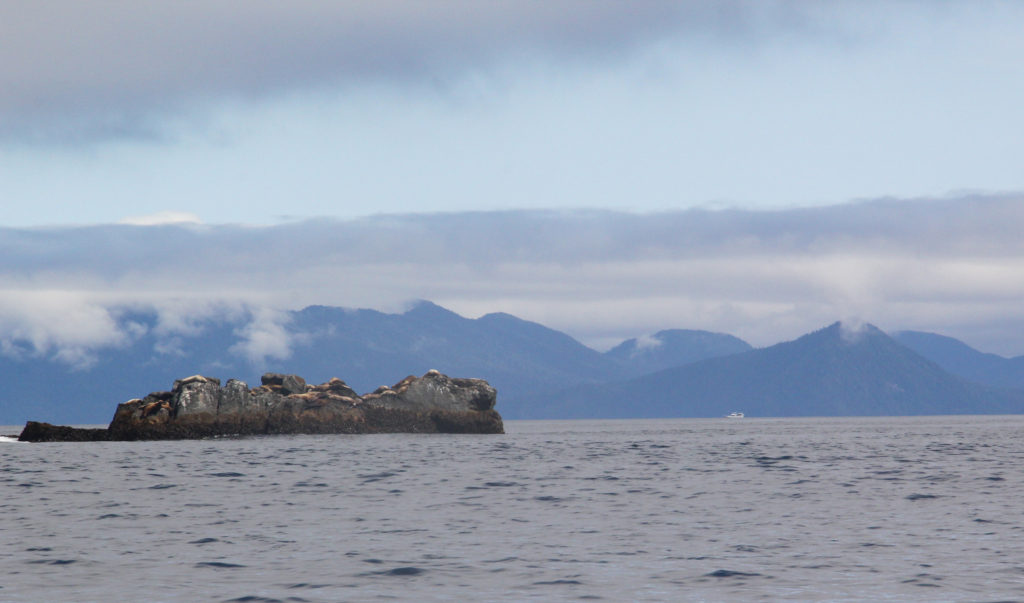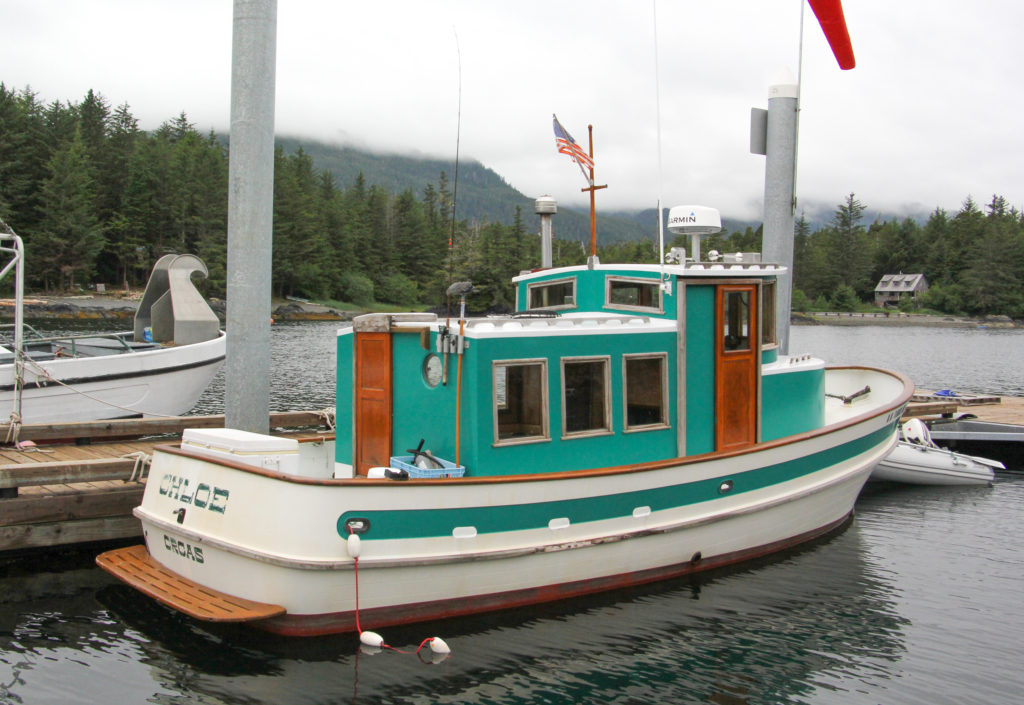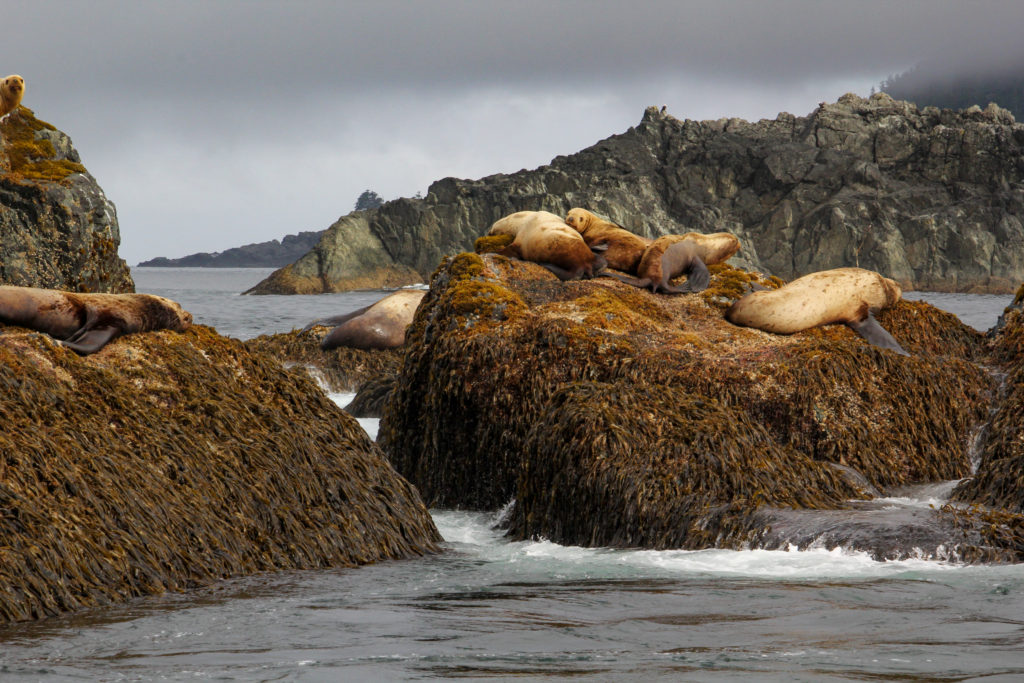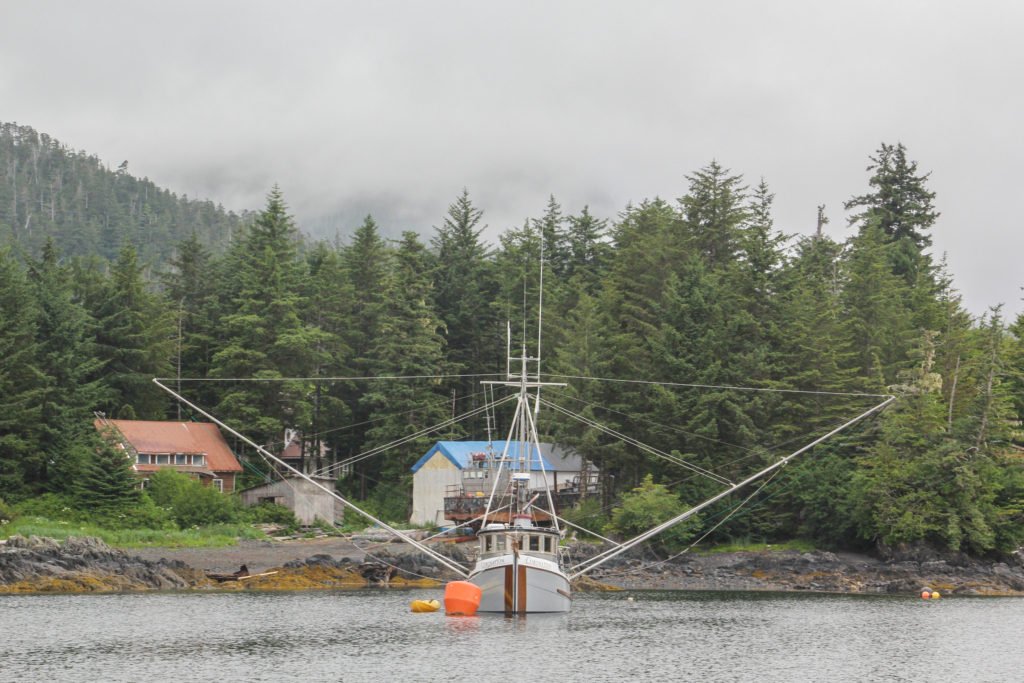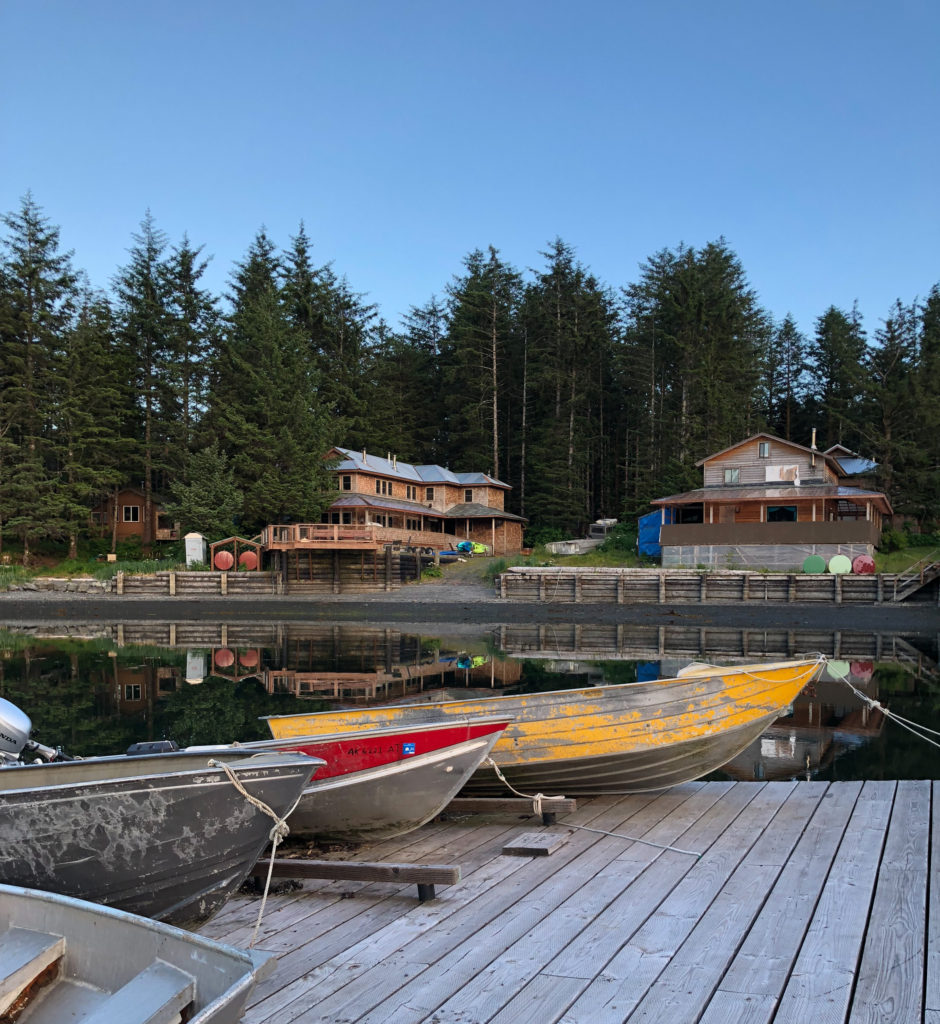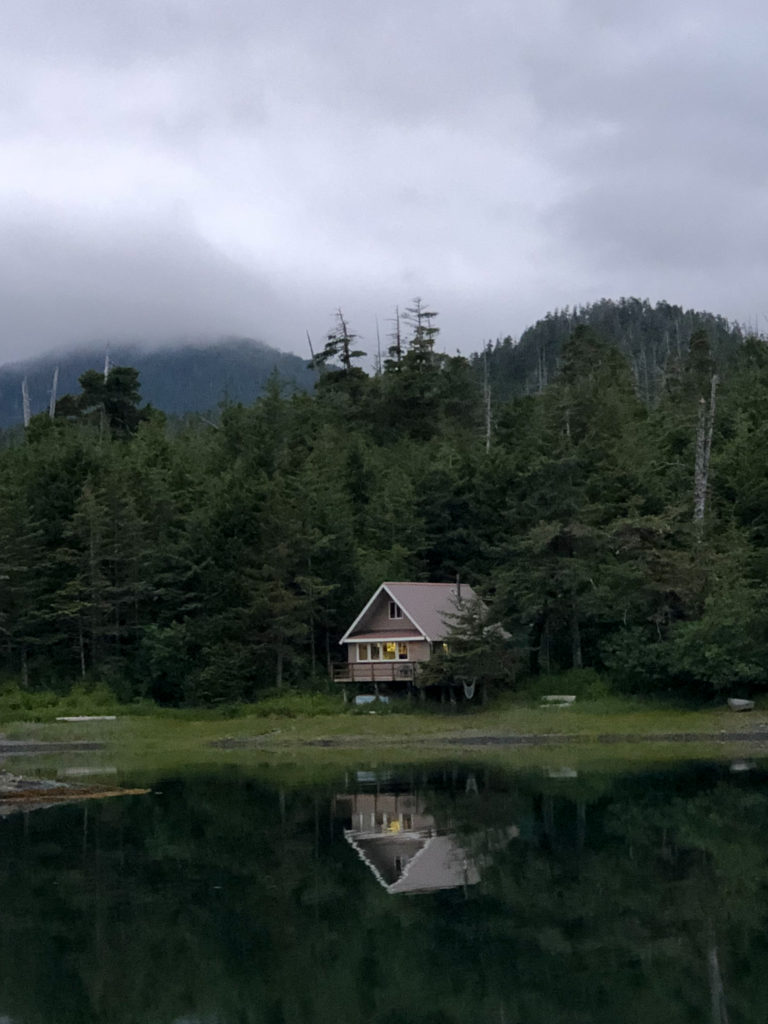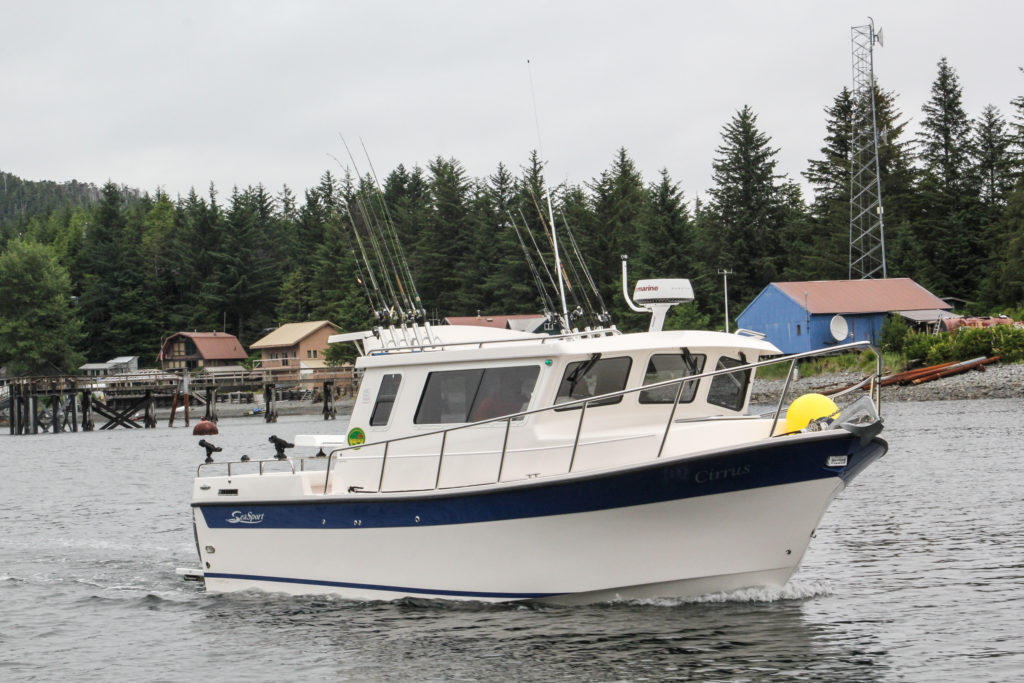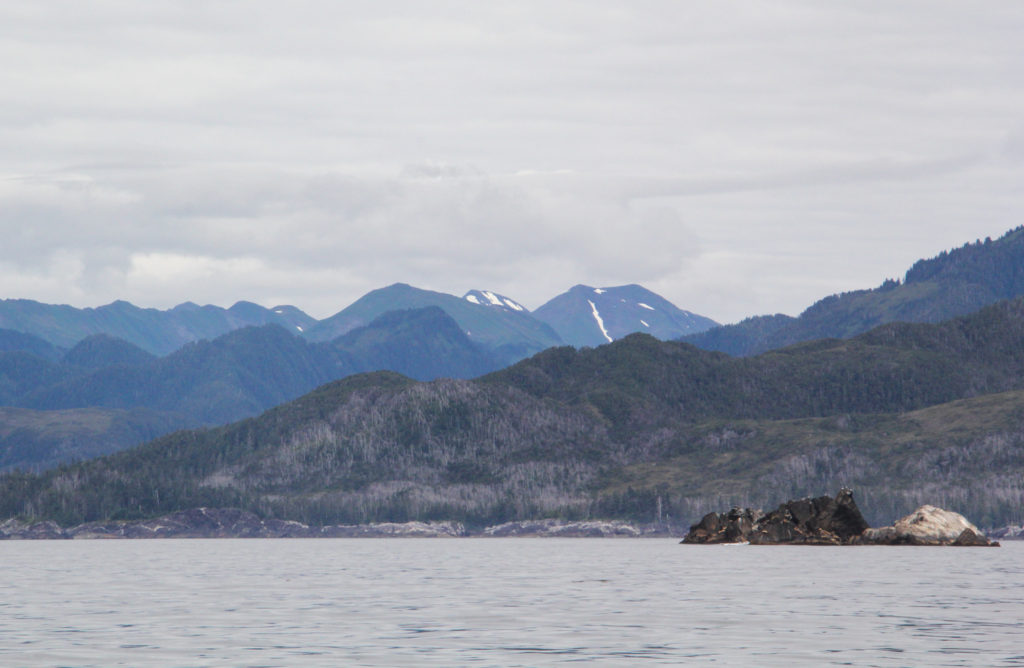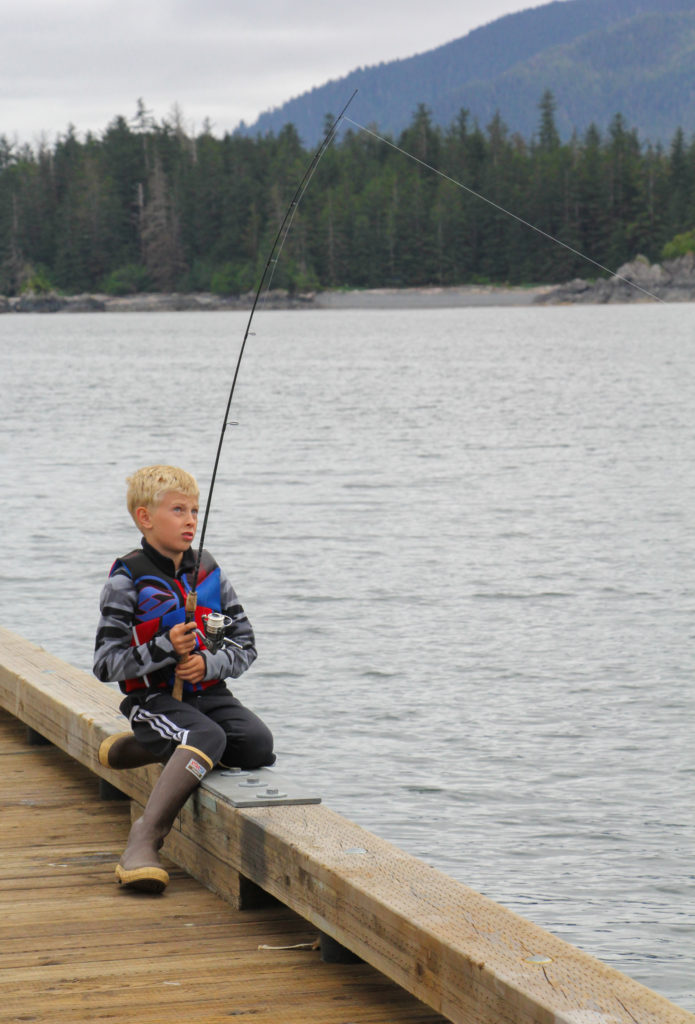 ****************Now let's go fishing! **********************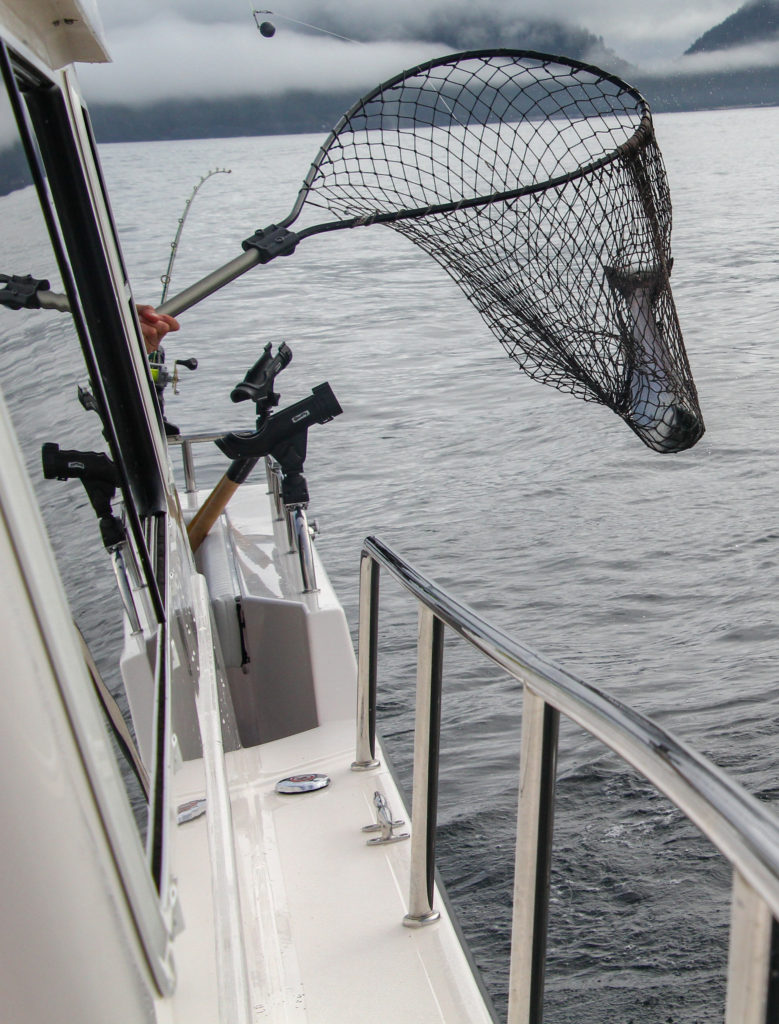 First, the bad news: the king (chinook) salmon bite wasn't on this year. Such a bummer because it's the best salmon ever, but coho (silver) is a close second and we did catch a few of those.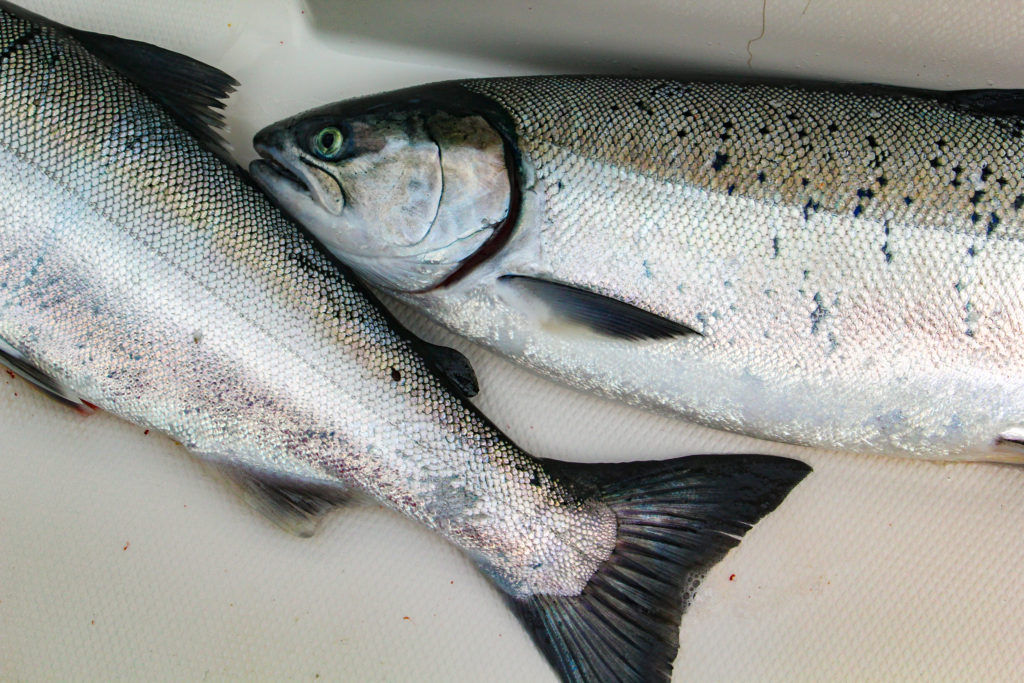 The good news is that the halibut bite was on. My mom caught a 90-pounder right off the bat. She has a reputation for catching the best fish of the trip on her first cast, then kicking her feet up and watching us work.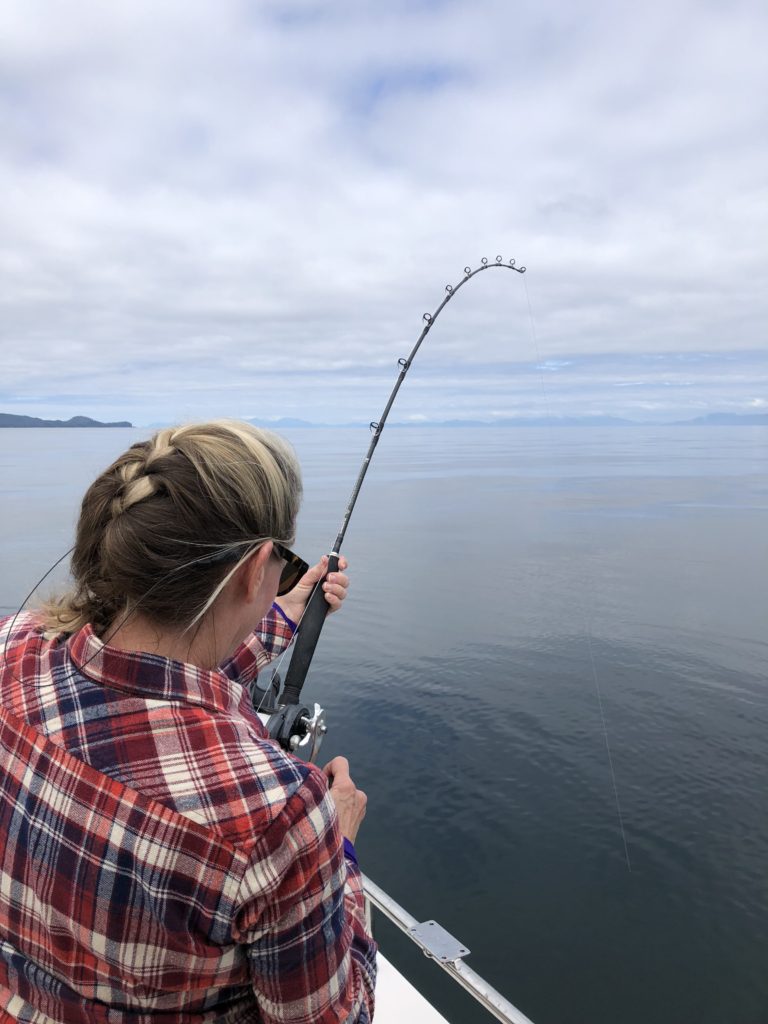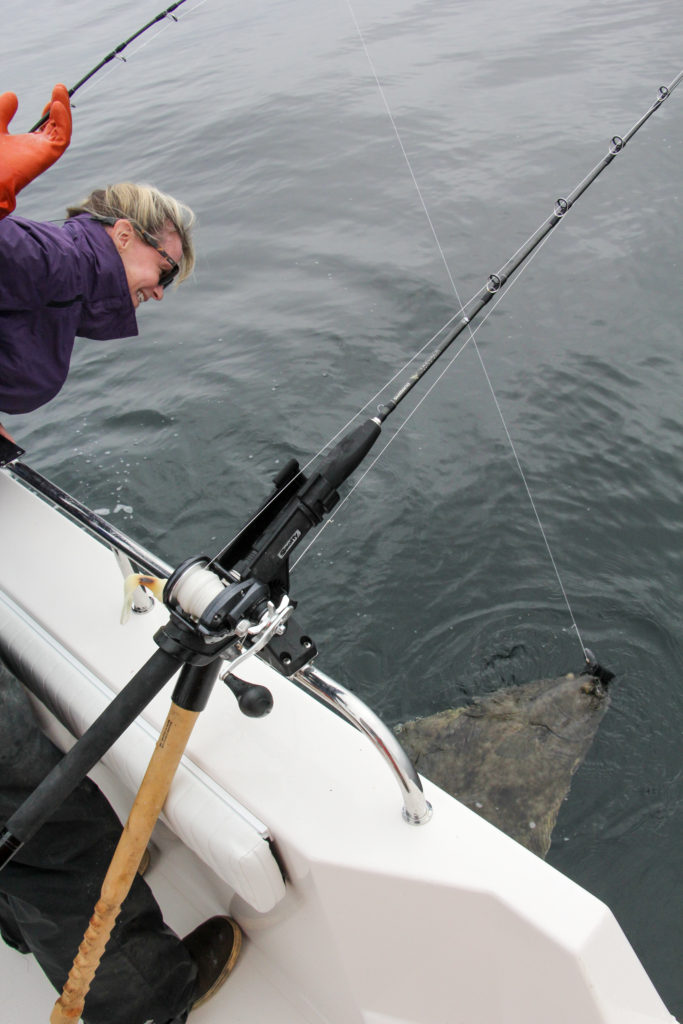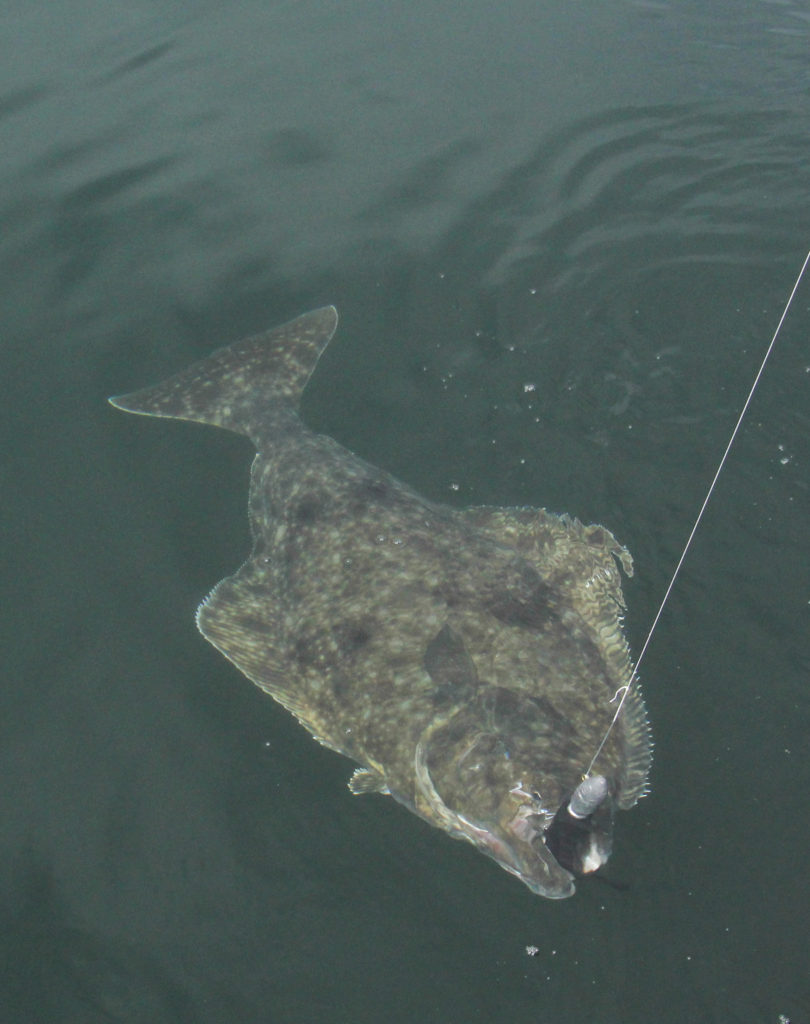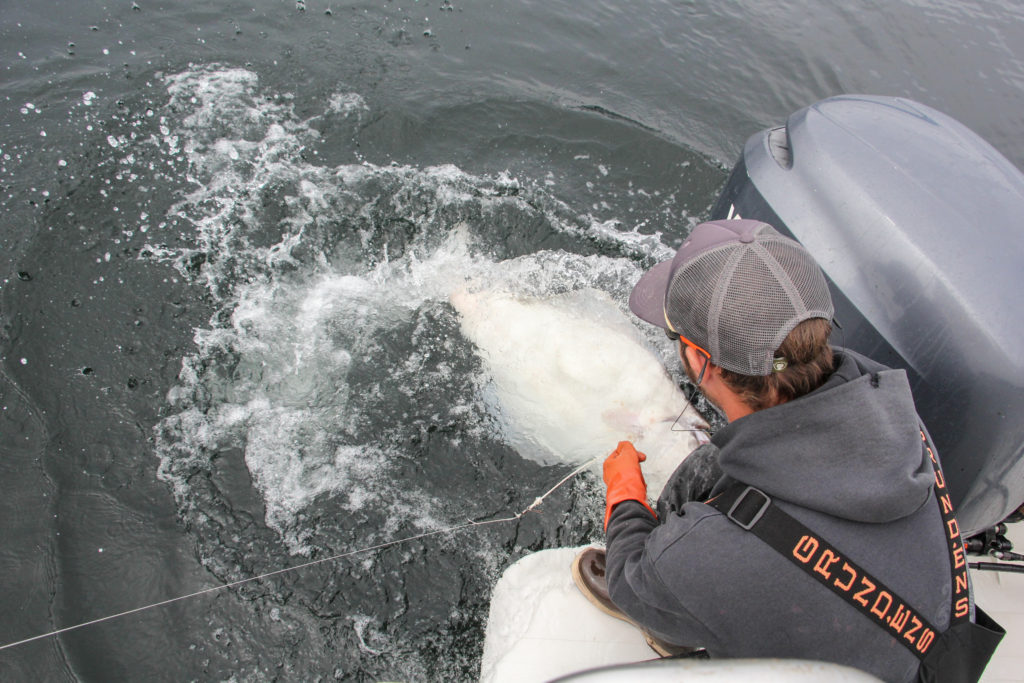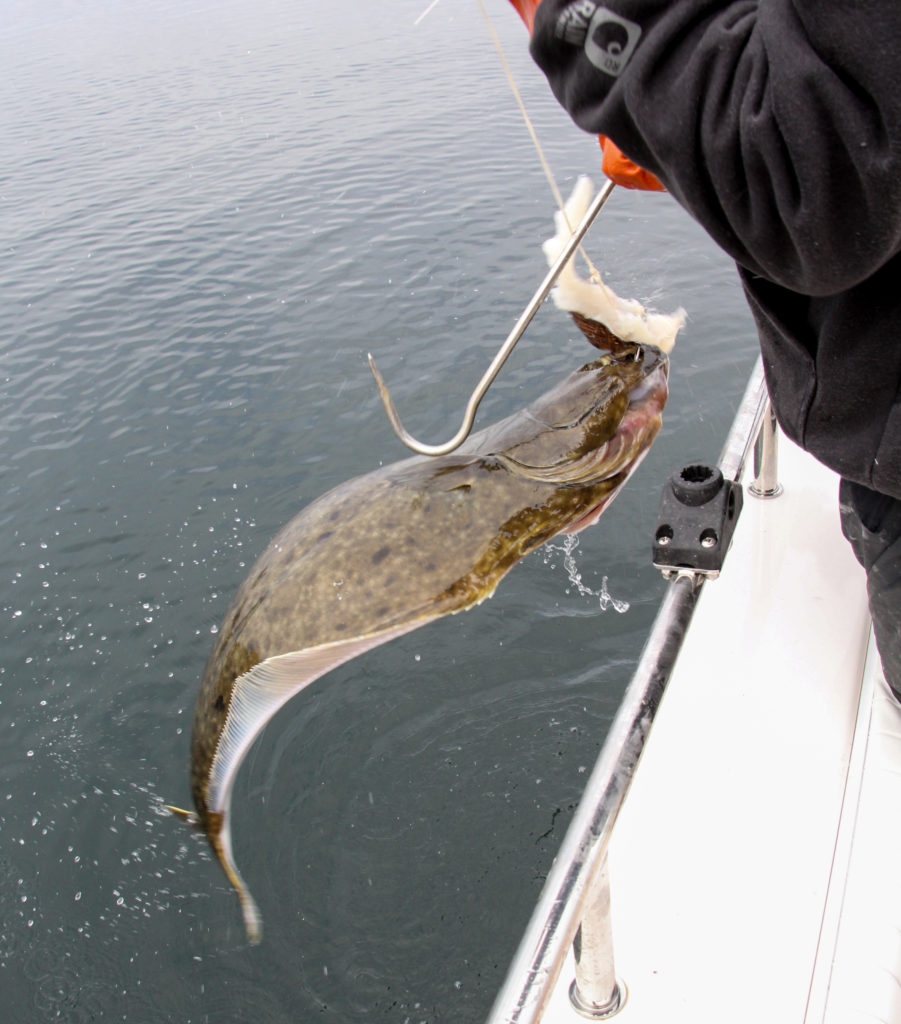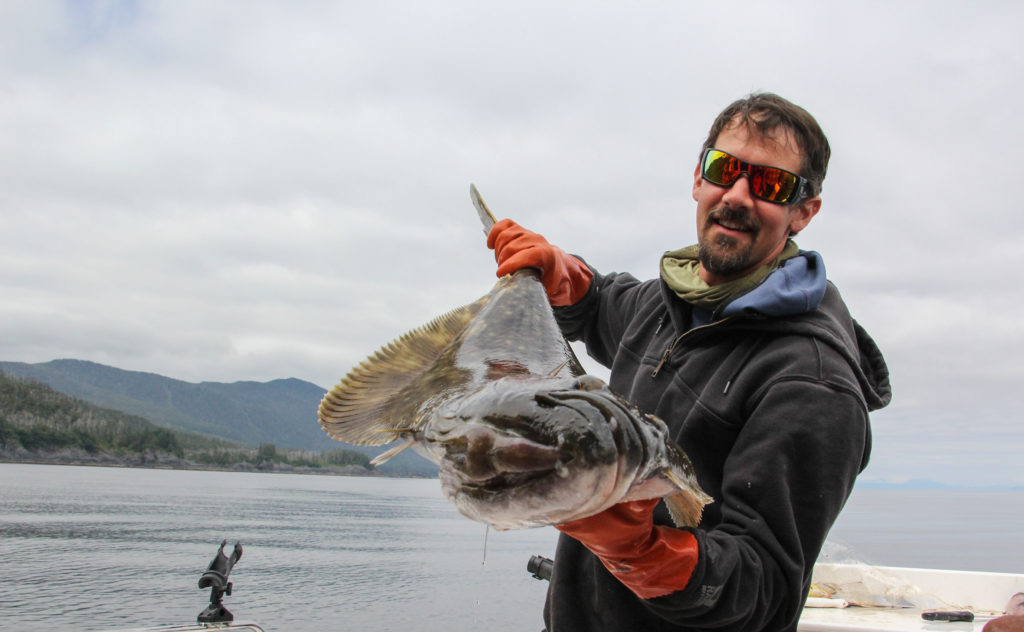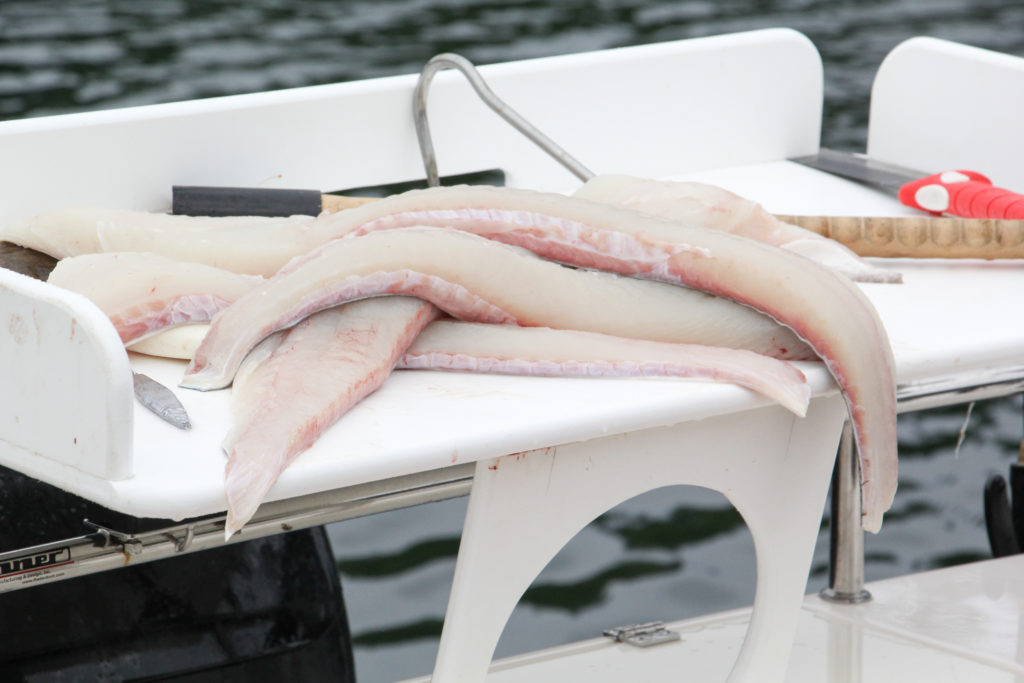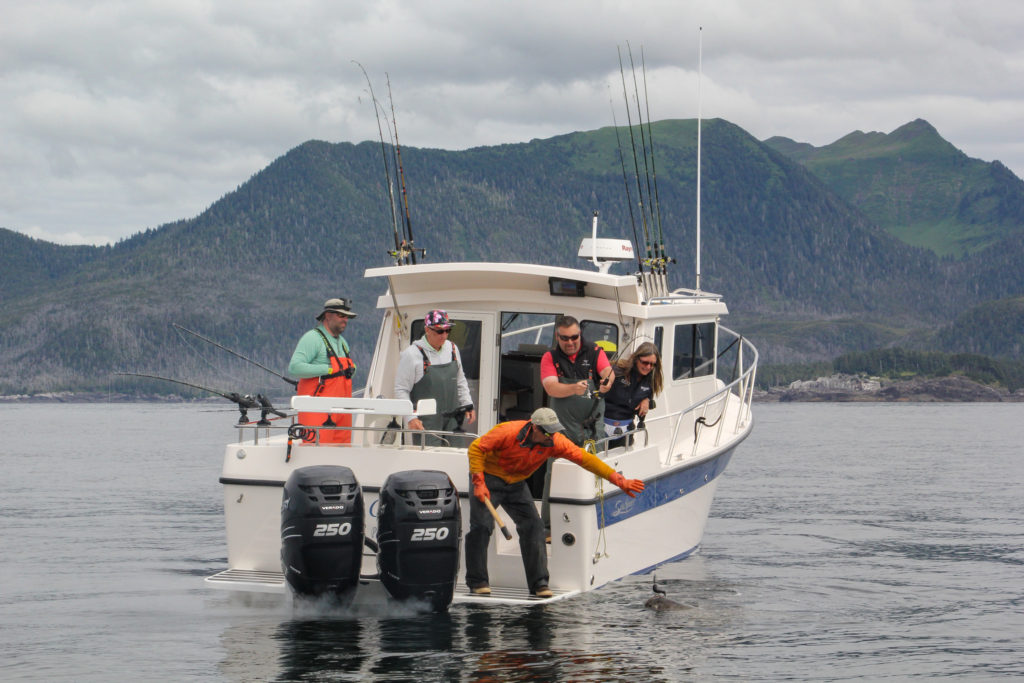 Our friends were catching plenty, too.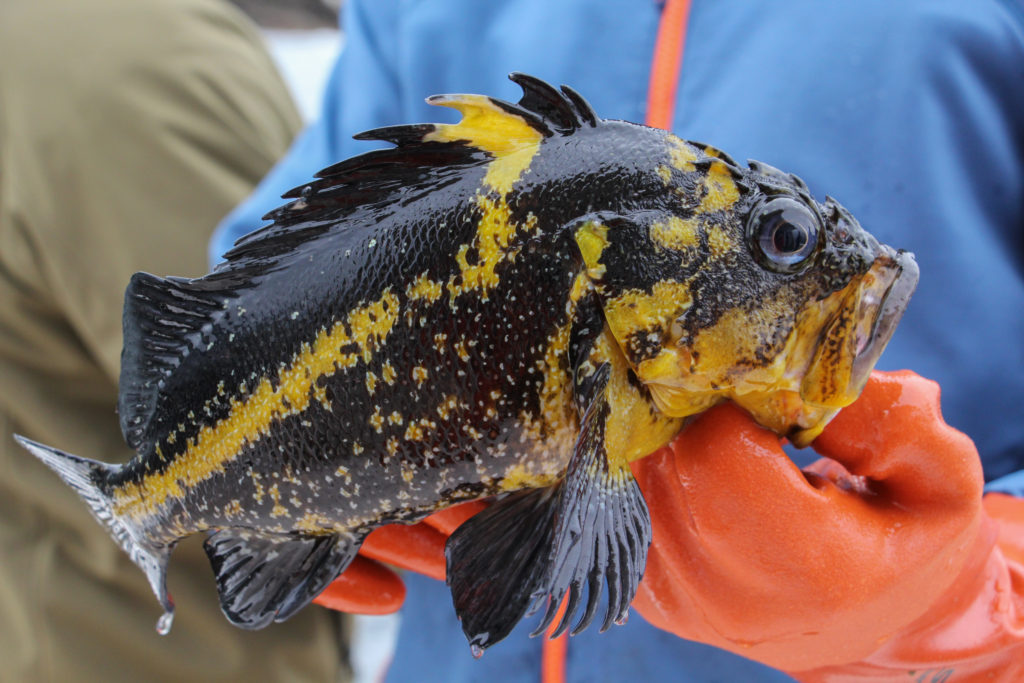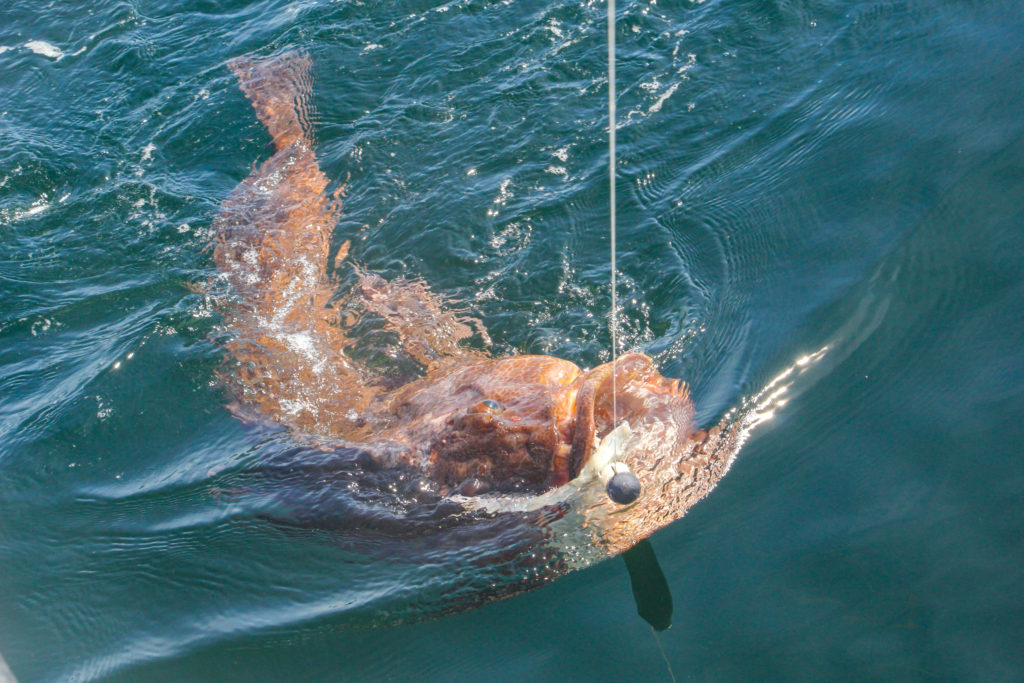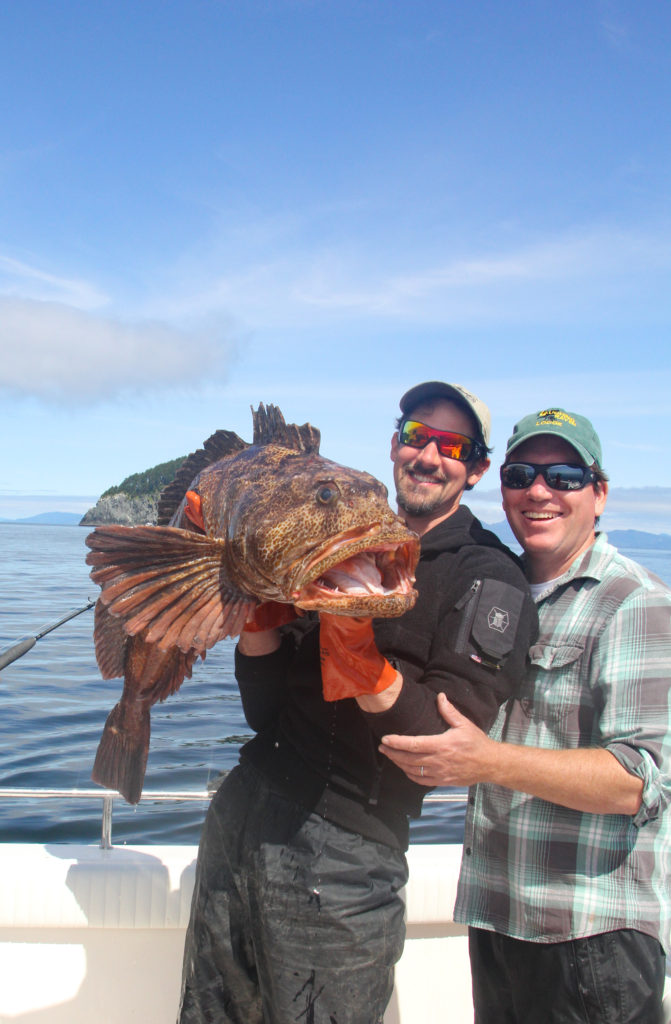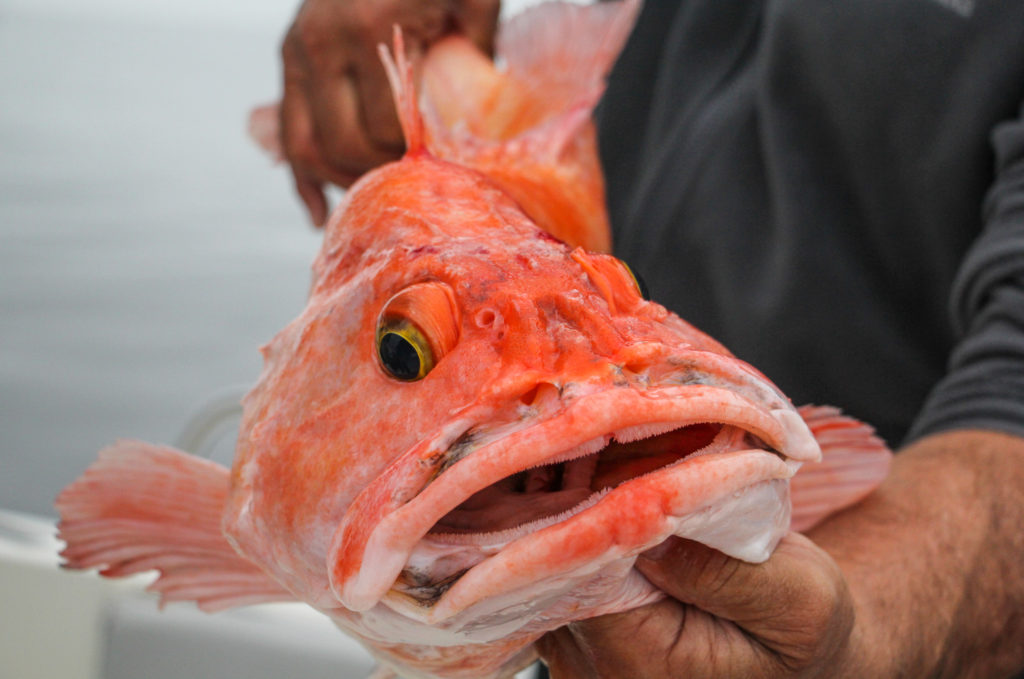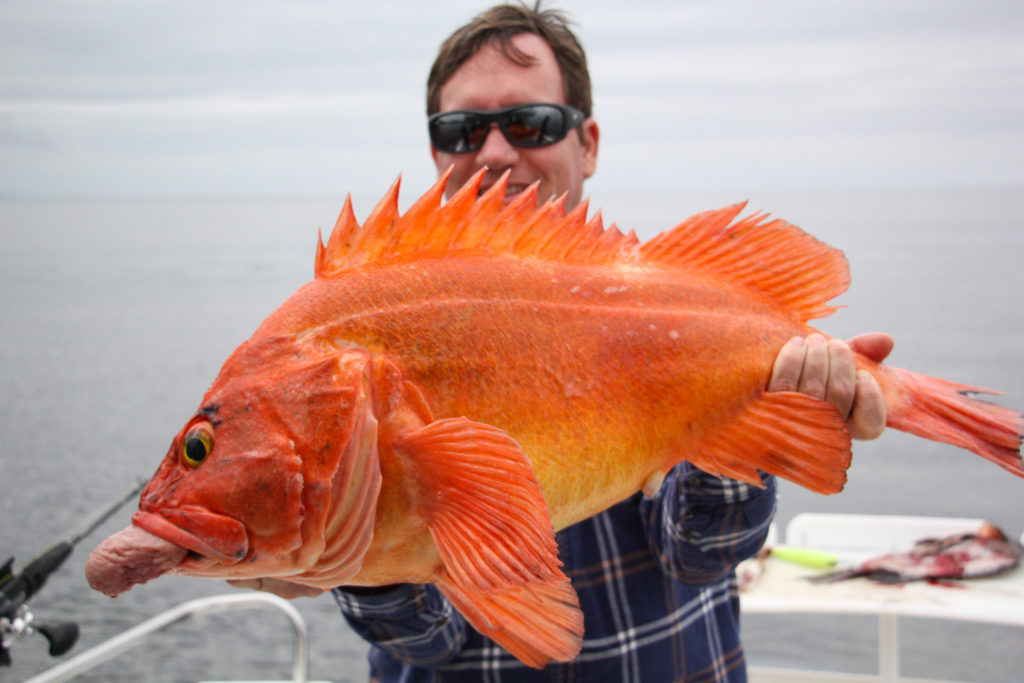 We also caught lots of yellow eye rockfish and lingcod. You can only keep one each per person, per year. These are some freaky looking fish but they're delicious.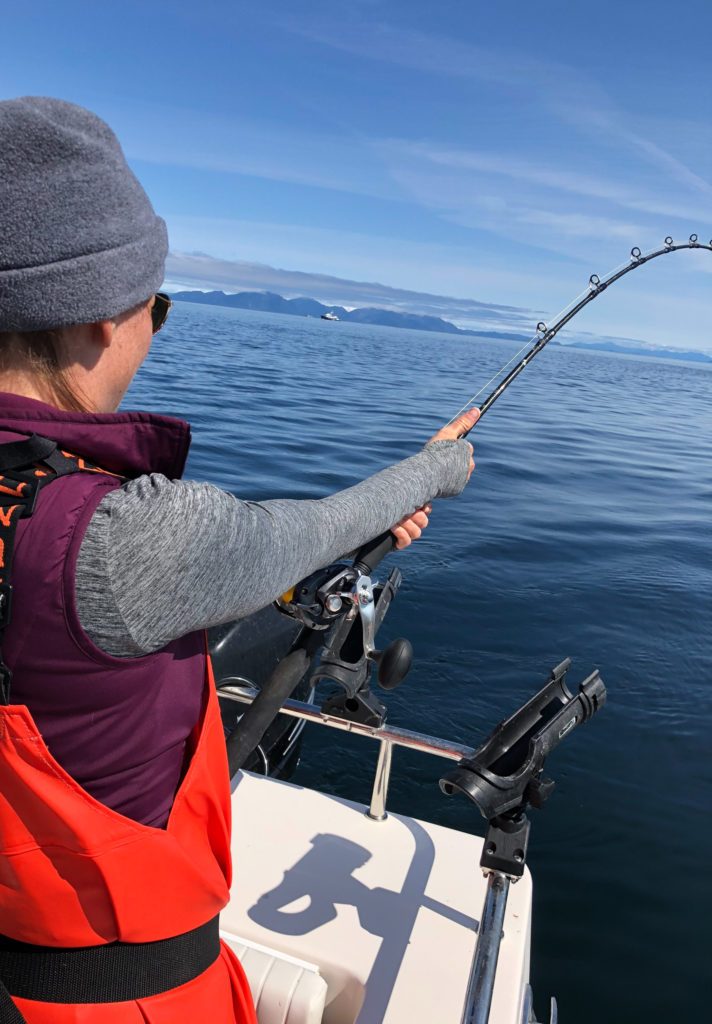 Last year when I hooked my first big halibut it took me by surprise. It felt like it was going to yank me over the gunwales and I passed the rod to Toby. The shame!
On our third day I felt the most powerful strike ever. This time I was determined. I braced myself and held on for dear life while I got it in the fighting belt. Any time I felt the chance, I reeled with all my might. Eventually we were at a standstill. Then that fish decided to take off for a long swim to Japan. I watched all my hard work unspool. My arms quivered. I wouldn't even let anyone adjust the drag for me because I'll be damned if I didn't catch this fish by myself.
It was at least 30 minutes before I got my first glimpse of the fish.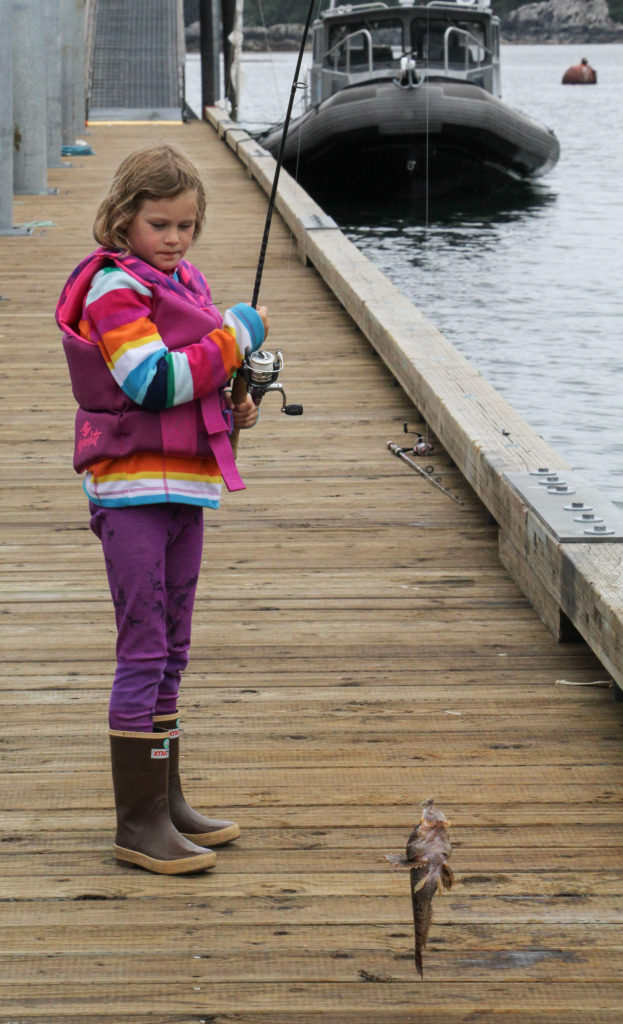 Ooops, wrong photo.
Ta da! A 130-pound halibut. Biggest fish I ever caught.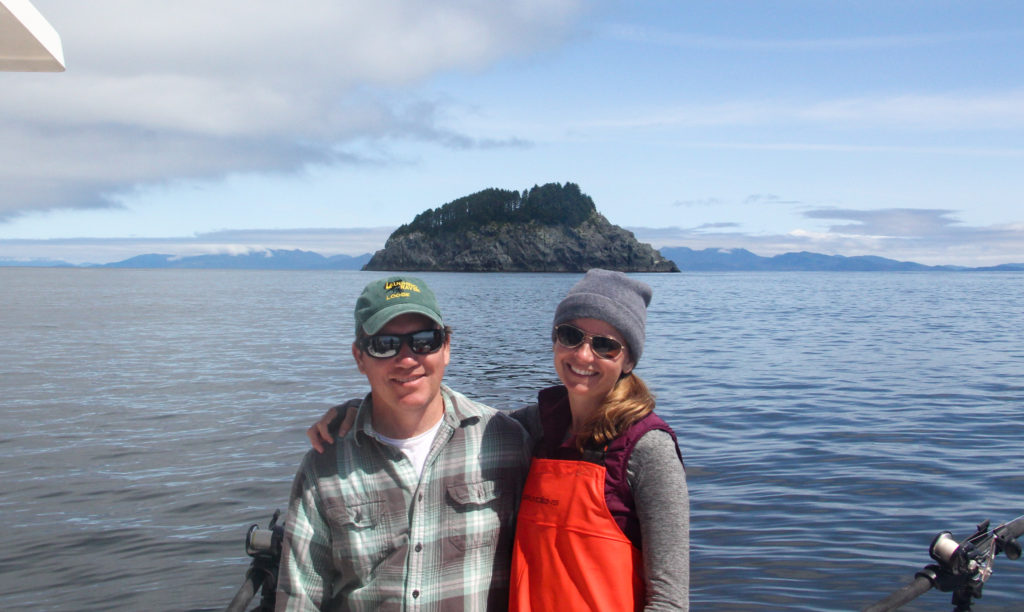 You made it to the end! Thanks for letting me detour from my usual Florida ramblings to share this dream trip. I'll post more dispatches from the Sunshine State soon.
SaveSave
SaveSave
SaveSave
SaveSave
SaveSave
SaveSave
SaveSave