Last year's trip to Port Alexander, Alaska was so incredible we had to do it all over again. Once again, we fished hard and ate well. On our final day we woke up to a heavy blanket of fog, and just like last year, the sea plane could not retrieve us from this little outpost 70 miles from the nearest road with no cell service. Oh darn, stranded again. It was chilly by Florida standards. We spent the day in the warm, cozy lodge playing cards while Sue made her daily batch of cookies and a giant pot of king salmon chowder. Even as our journey home was getting more complicated, I felt nothing but lucky to remain in that extraordinary place.
Now it's back to reality, piles of bills and laundry and mangos, but all I want to do is dream about that trip. Let's skip right to the good stuff. Yes, we caught lots of fish. Actually, I caught the biggest fish of my life, but somehow even that has to take a backseat. First I have to tell you about the whales.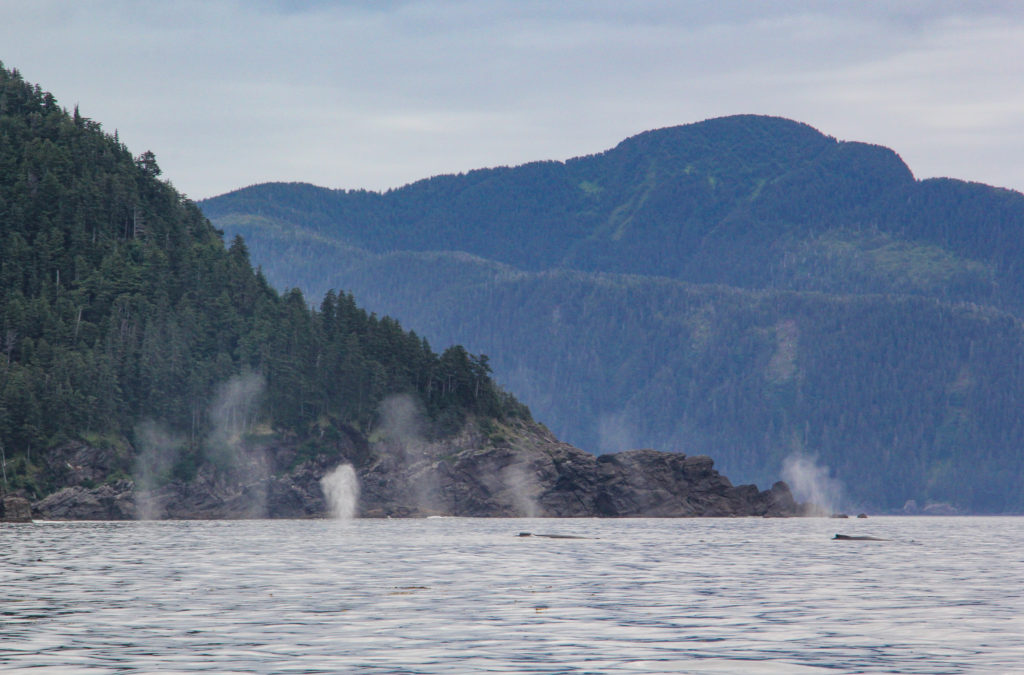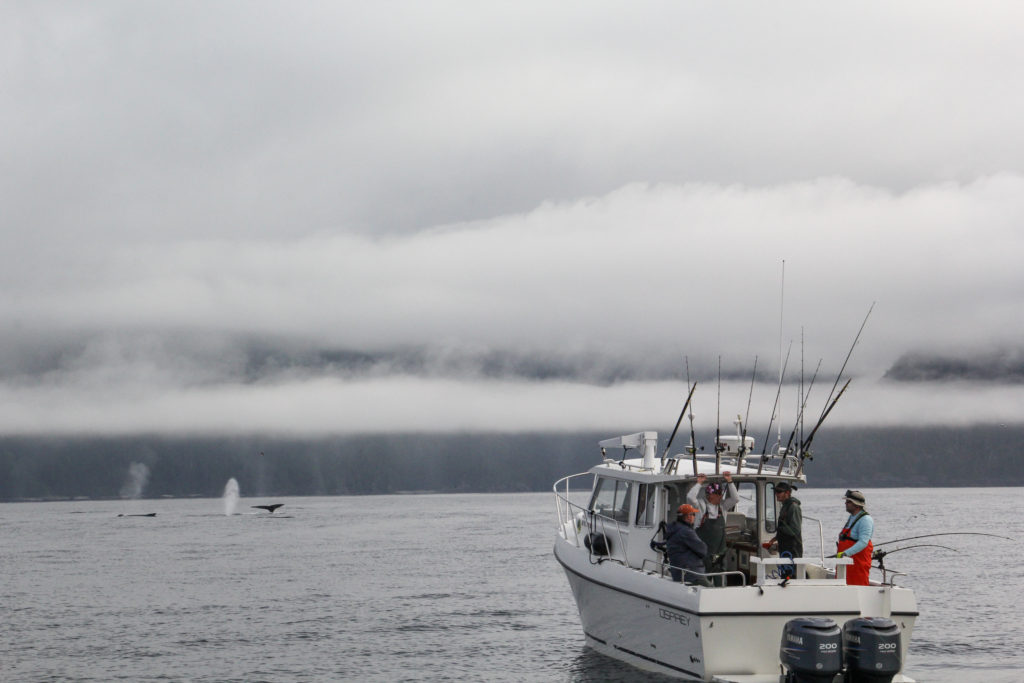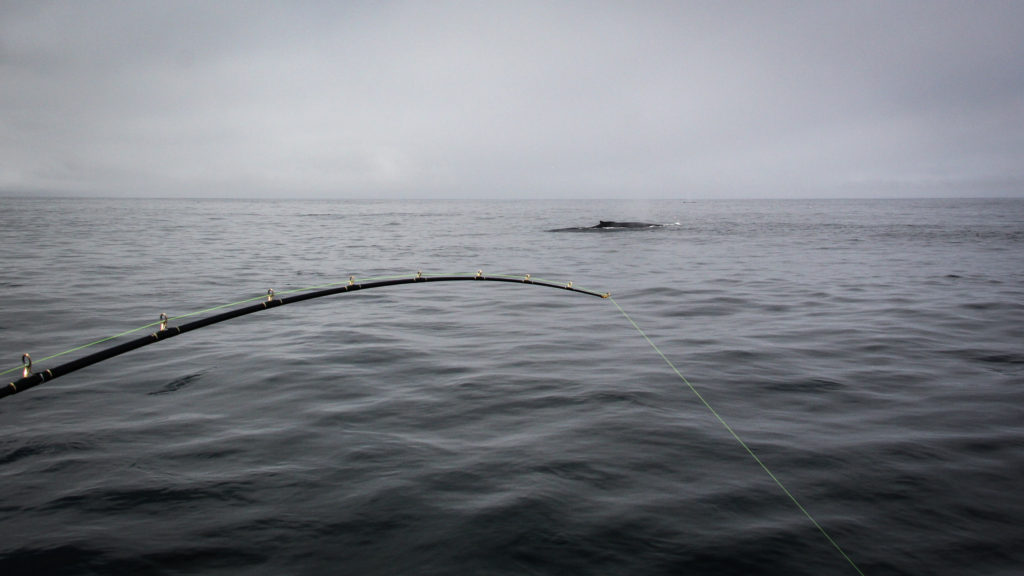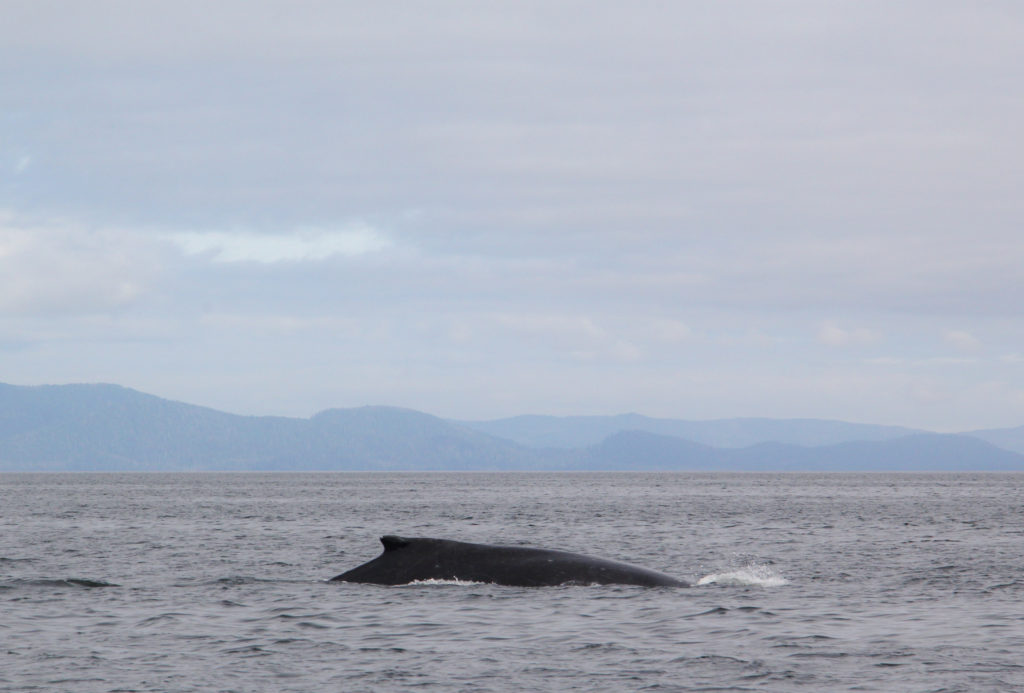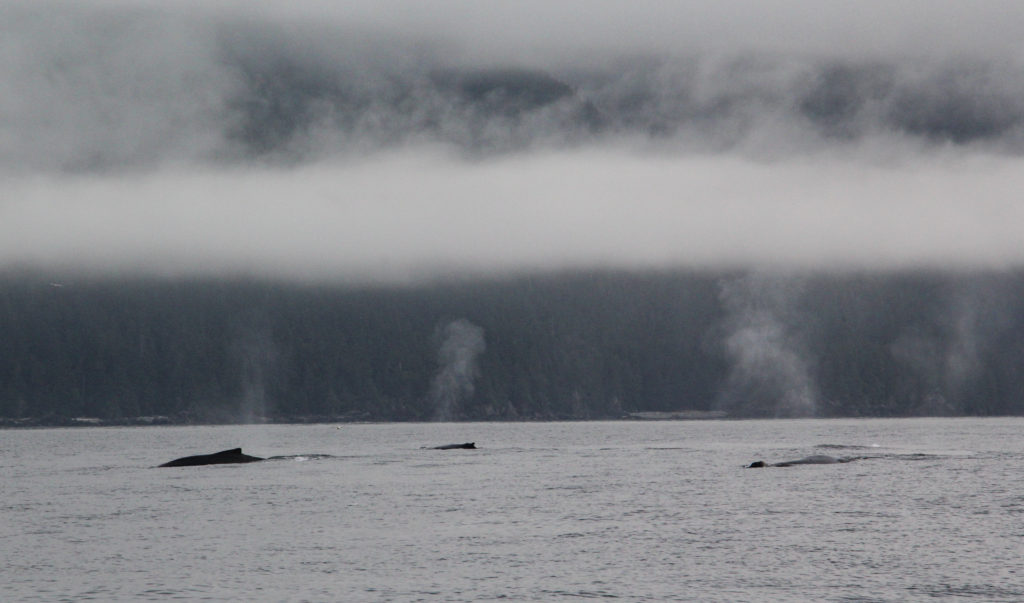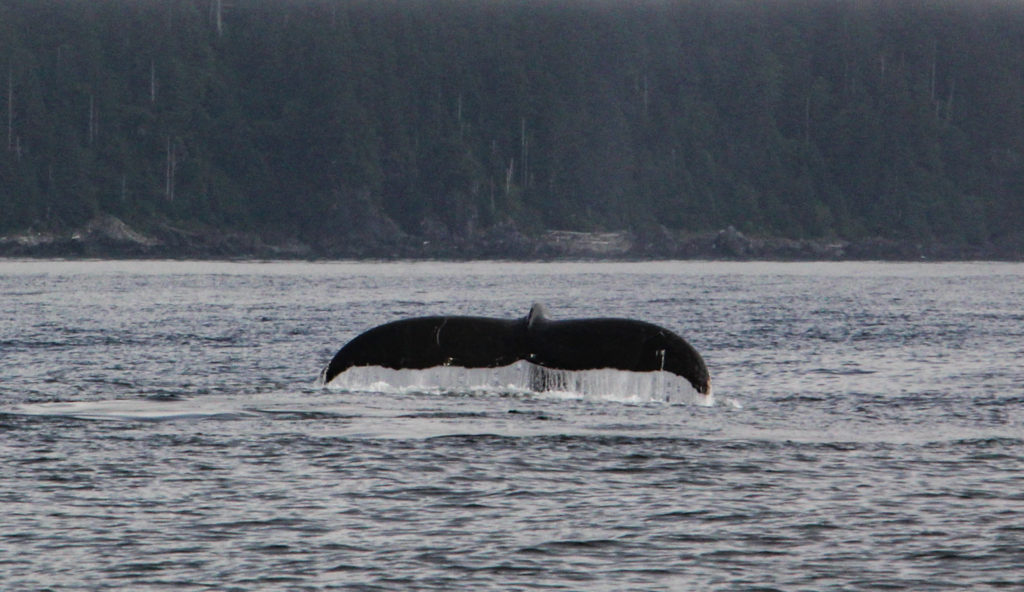 There were even more humpbacks than last year. They cruised by us all day, spouting, slapping the water with their tails, sometimes lazily clapping their pectoral fins on the surface. It felt like they were watching us fish, providing commentary. Every once in a while they breached, heaving their massive bodies out of the water and splashing so hard it sounded like canon fire. You never know where they'll leap. Once it was right before my eyes, directly behind the boat, so close I could see every groove on its belly.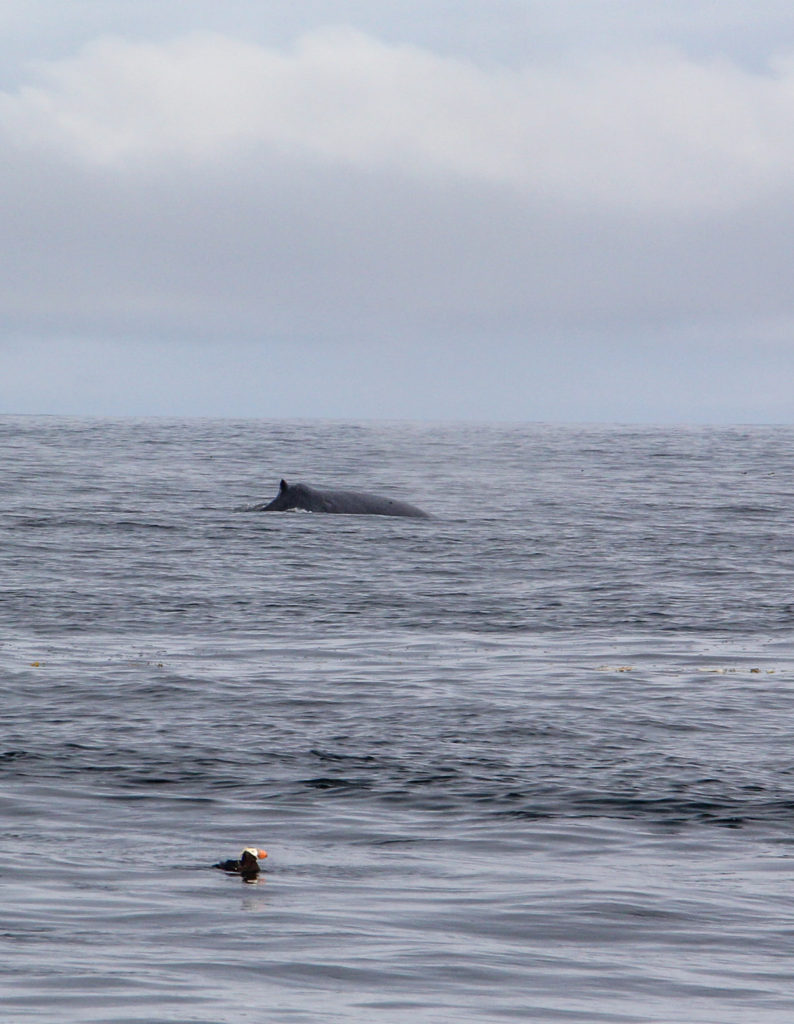 …and a puffin.
Even after days of seeing them, I still got excited about every single one. Our guide Ryan told us he occasionally sees humpbacks bubble-net feeding. The whales coordinate with vocalizations to corral herring or krill, then blow a ring of bubbles to trap them. Once they give a signal, all the whales swim up to the surface simultaneously with their mouths wide open.
Damn if on our last day of fishing we didn't get to see them do it.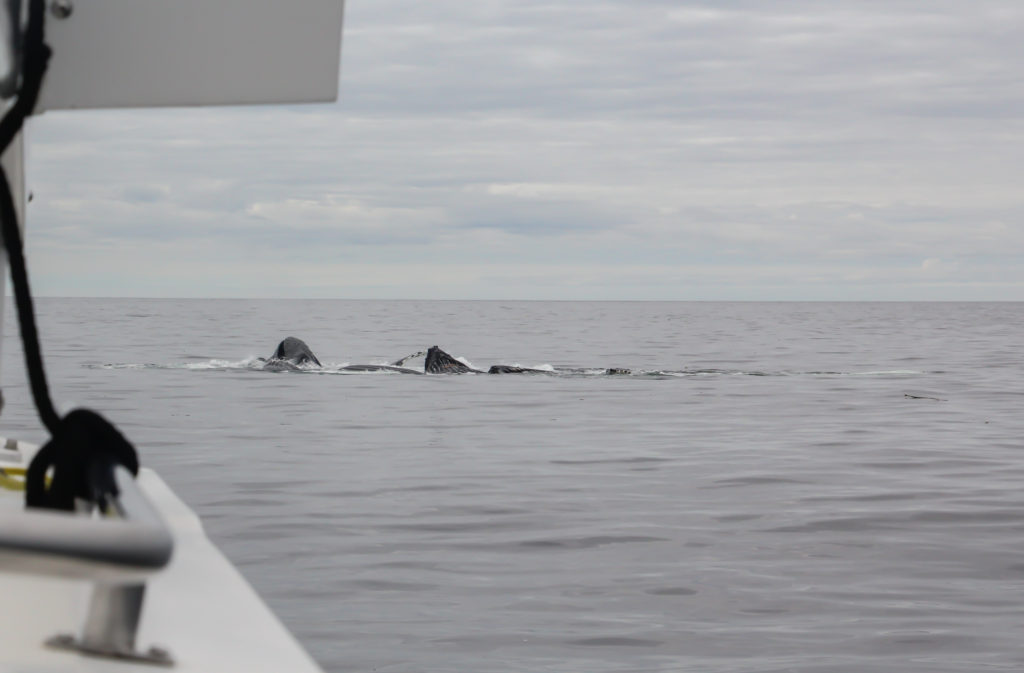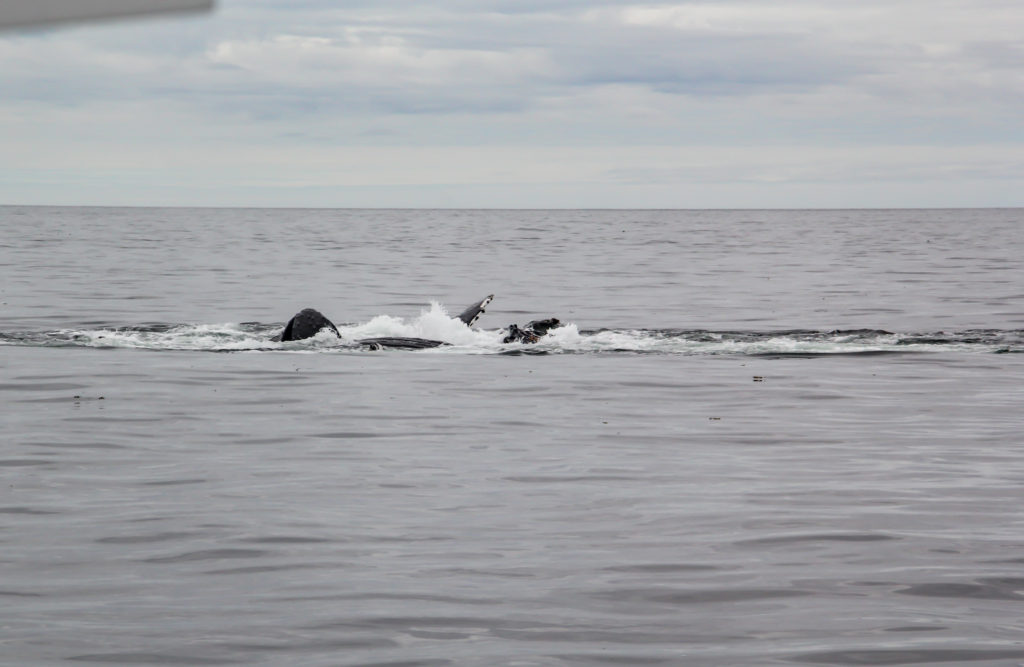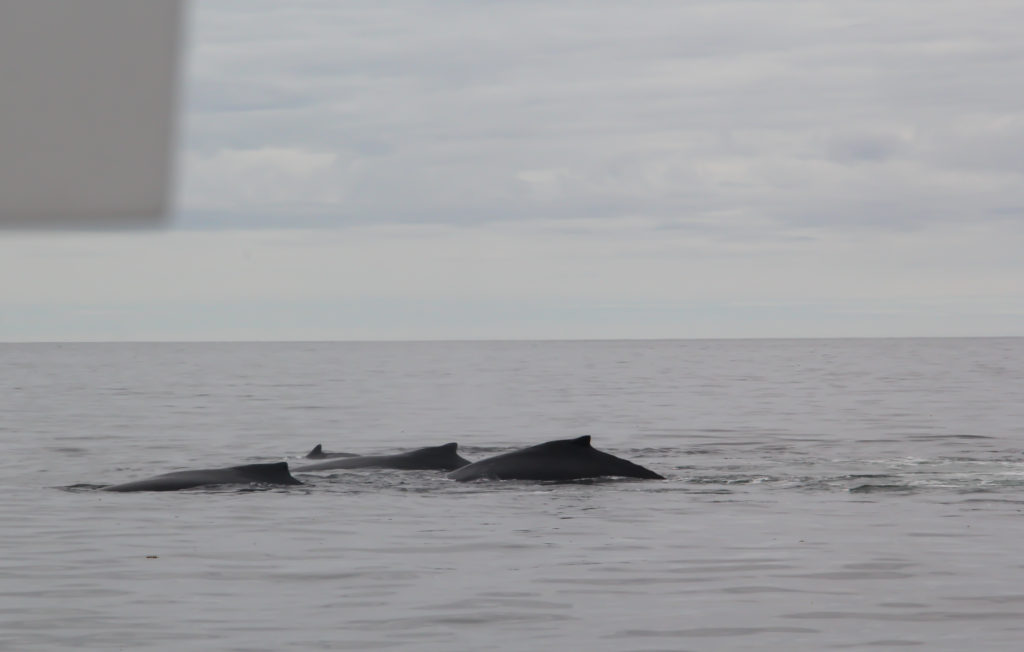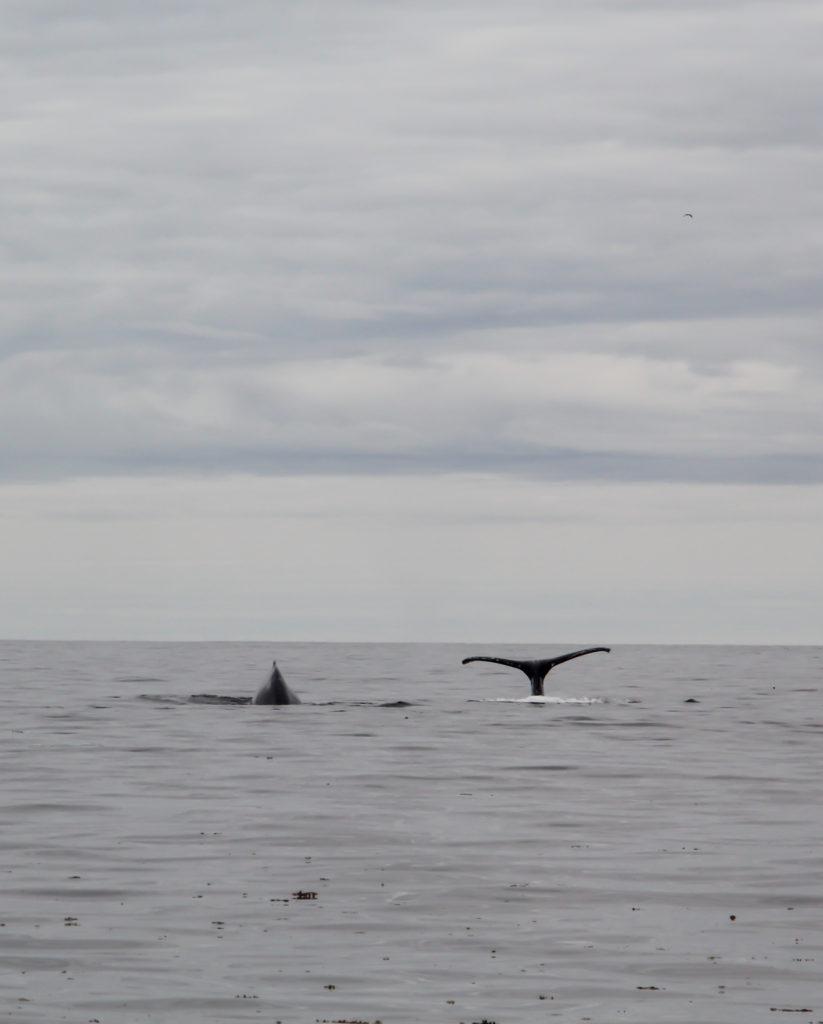 It went like this: lots of whales casually spouting and cruising around. Then, for about 5-10 minutes, all the whales disappear. The water surface is eerily still. Suddenly, you hear a deep loud groan, then booming thunder and splashes as 8-10 open whale mouths burst out of the water. It happened so randomly, sometimes close, sometimes far off, but it's so loud you can't miss it. The closest one happened while I was sitting on the bow, and of course they popped up behind the stern so I had to hang off the side of the boat for those photos. Toby held onto my Grundens so I didn't fall in.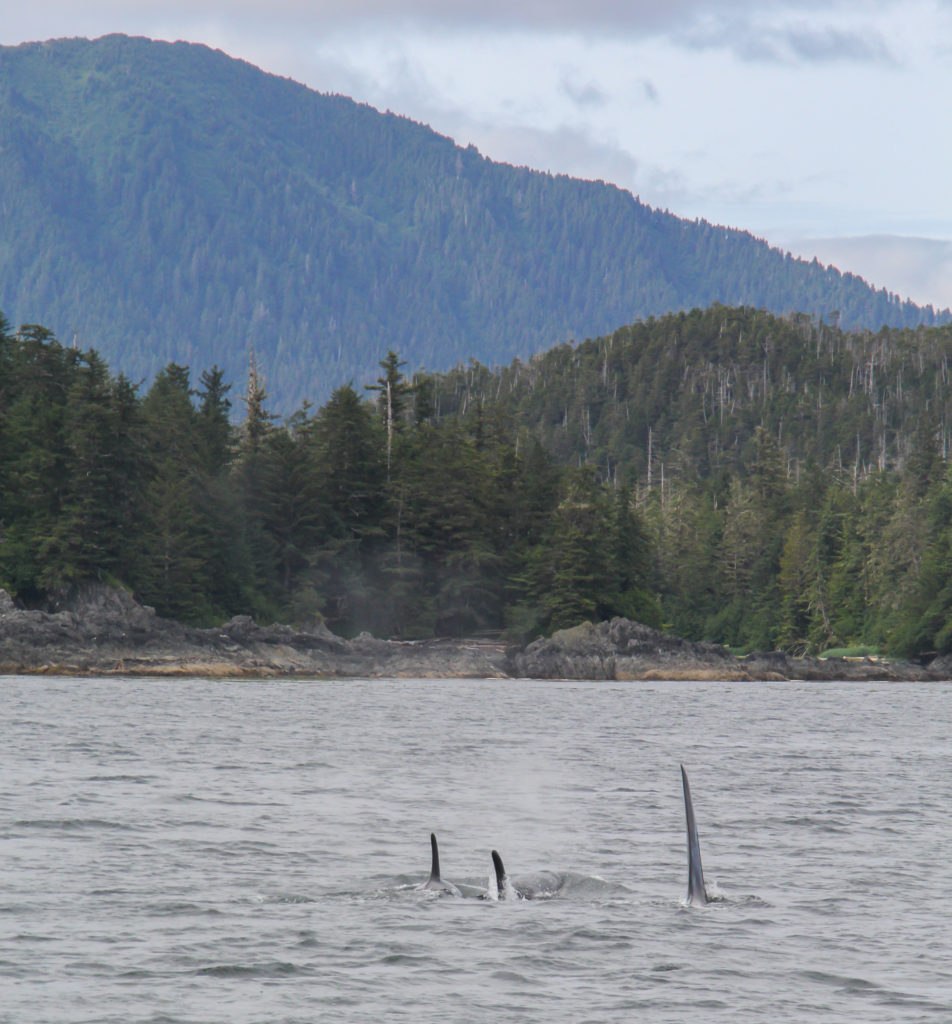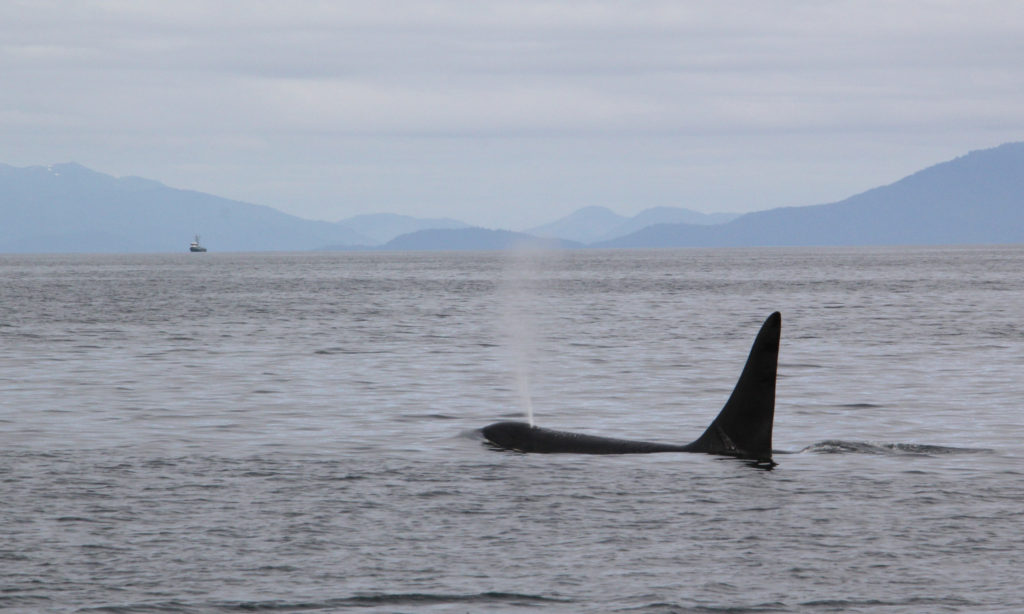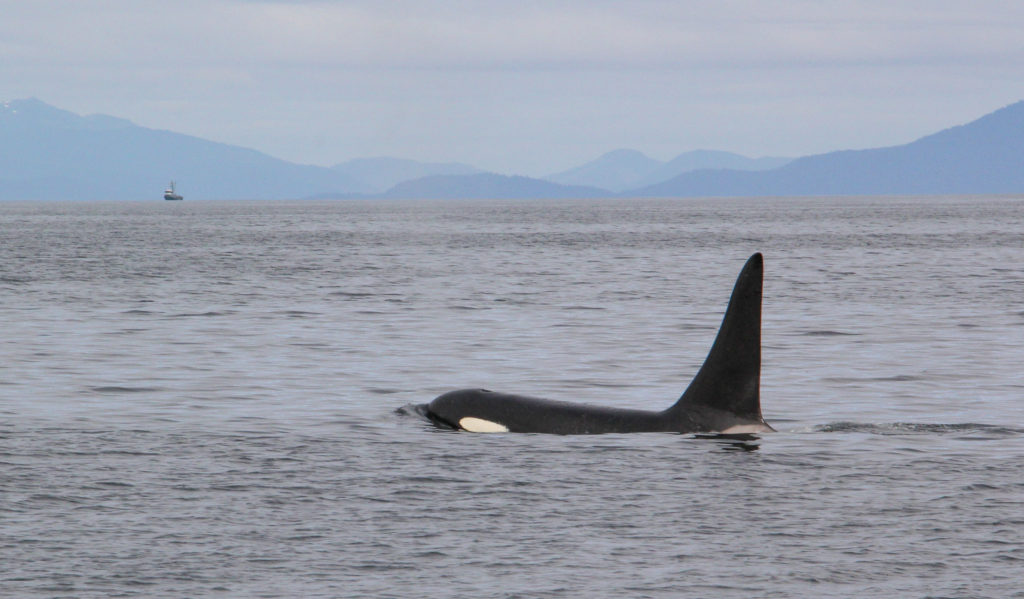 As if that wasn't enough whale excitement for a lifetime, my wildest dream came true. Orcas come through this area occasionally but I didn't think I'd be lucky enough to see them. We were fishing with Henry that day. Ryan radioed that he spotted a pod near his boat. Even seeing their fins through binoculars was thrilling. I mumbled screw fishing, let's go see the orcas. I think the rest of the crew was game, but we didn't have to move. They headed our way. This huge black fin came slicing through the surface. Then a little one flipped out of the water right next to it. My heart was pounding.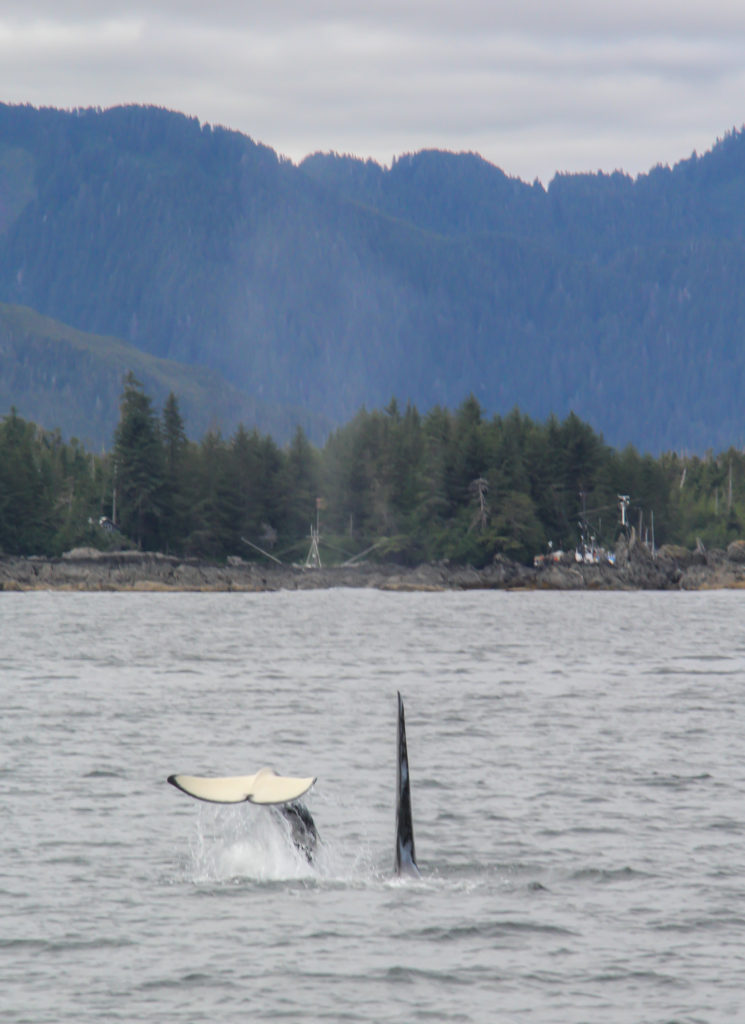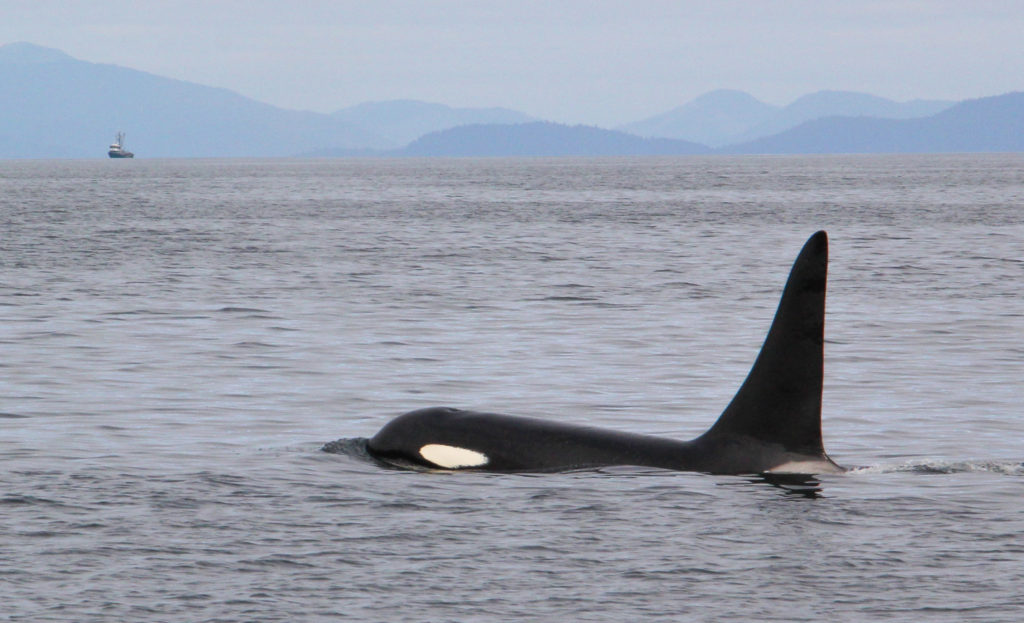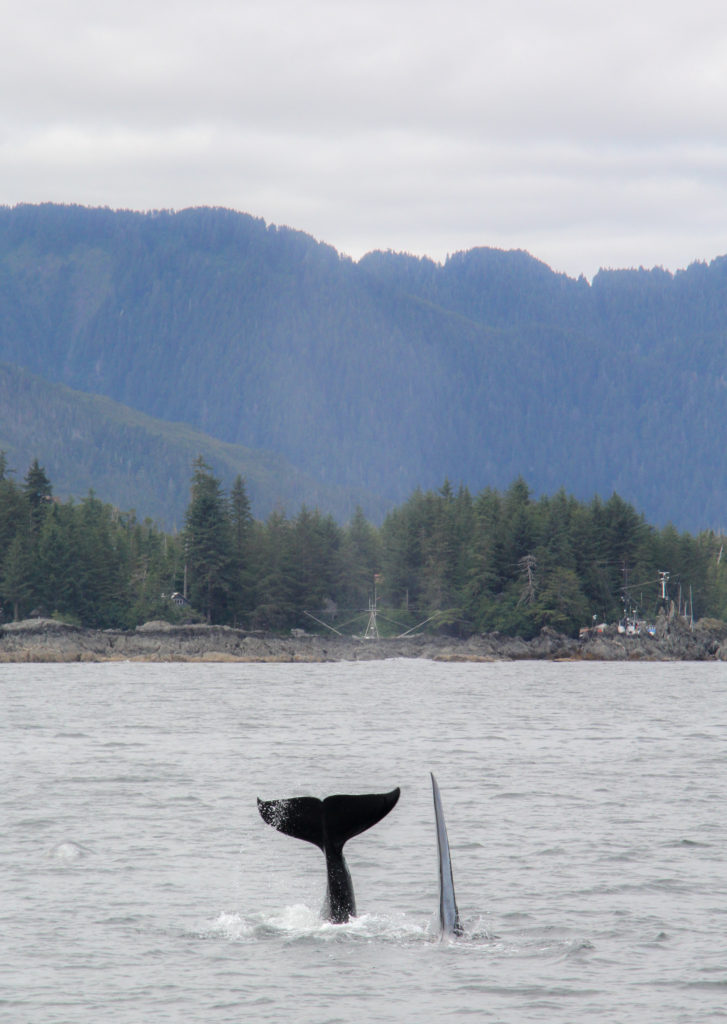 The acrobatics from the little ones were hysterical.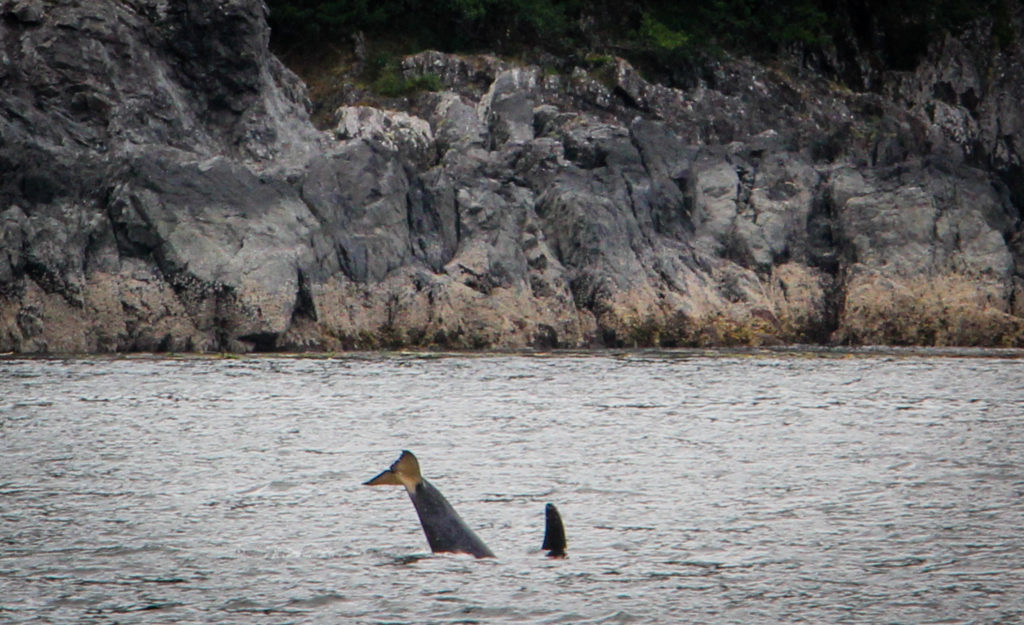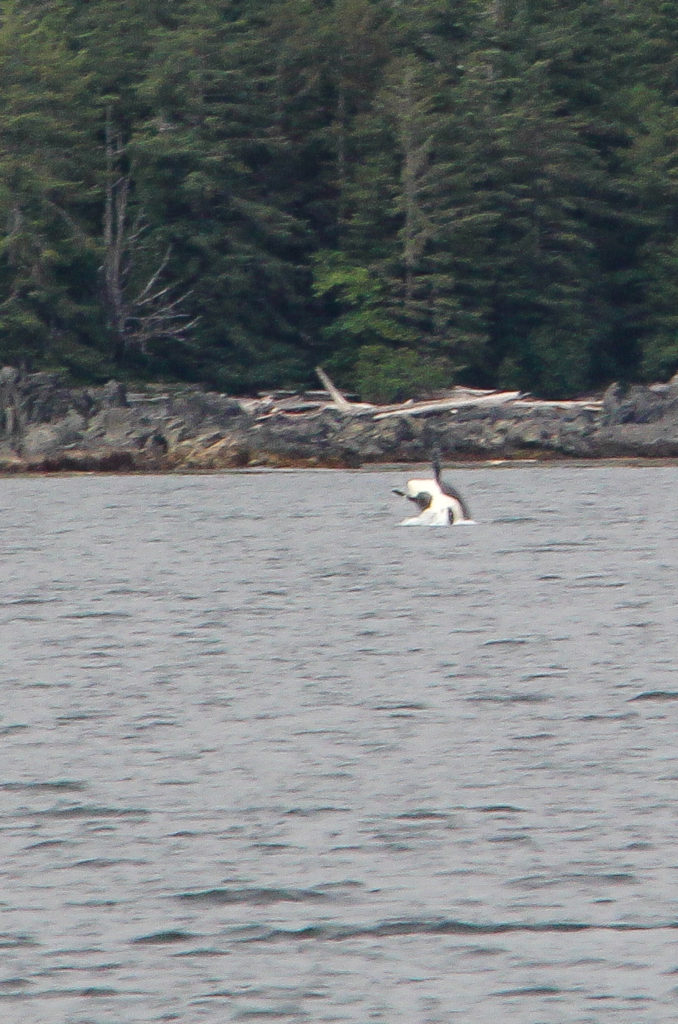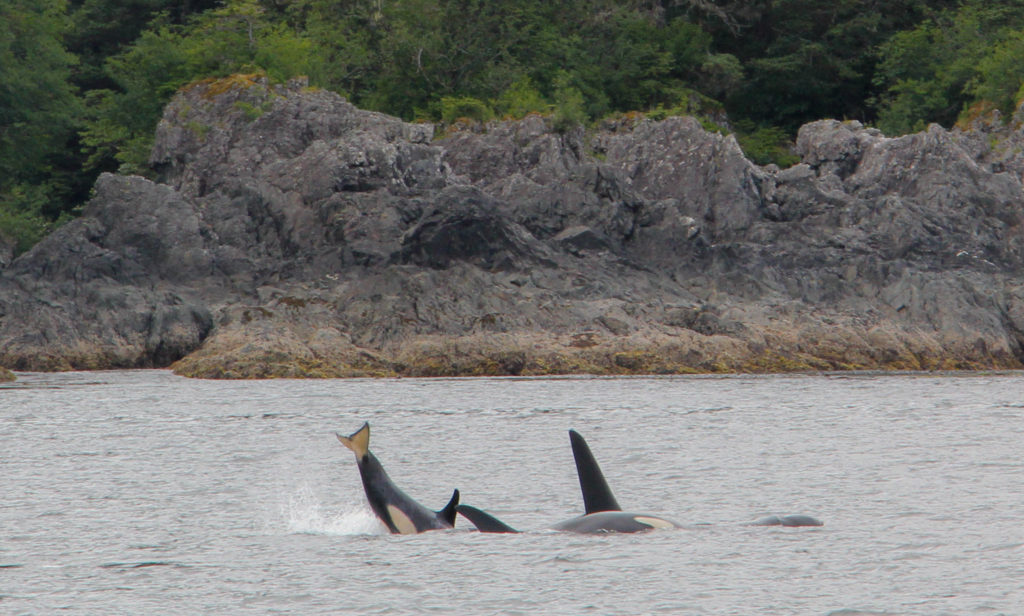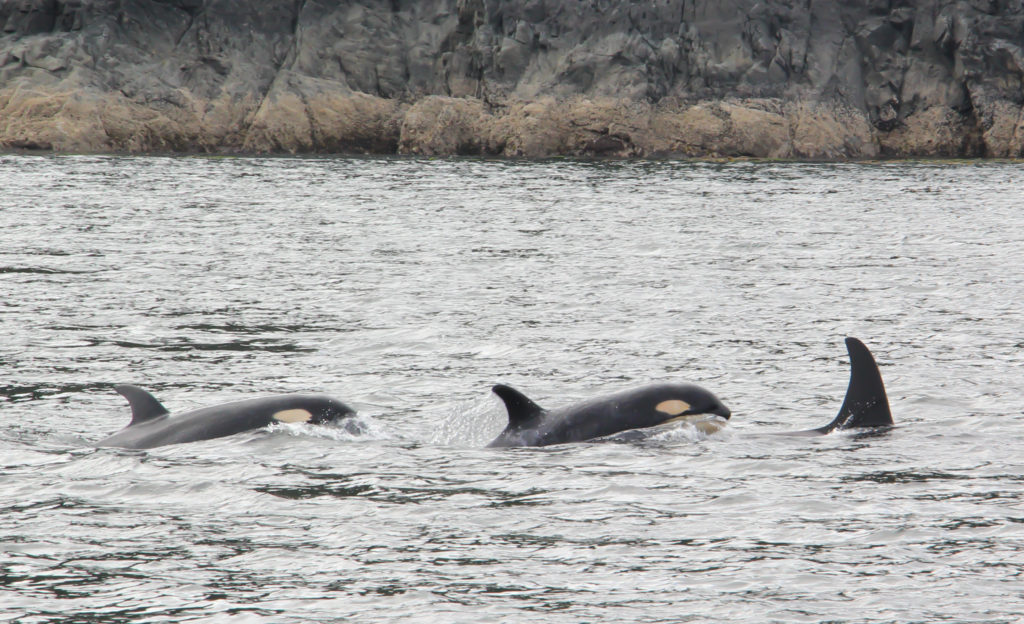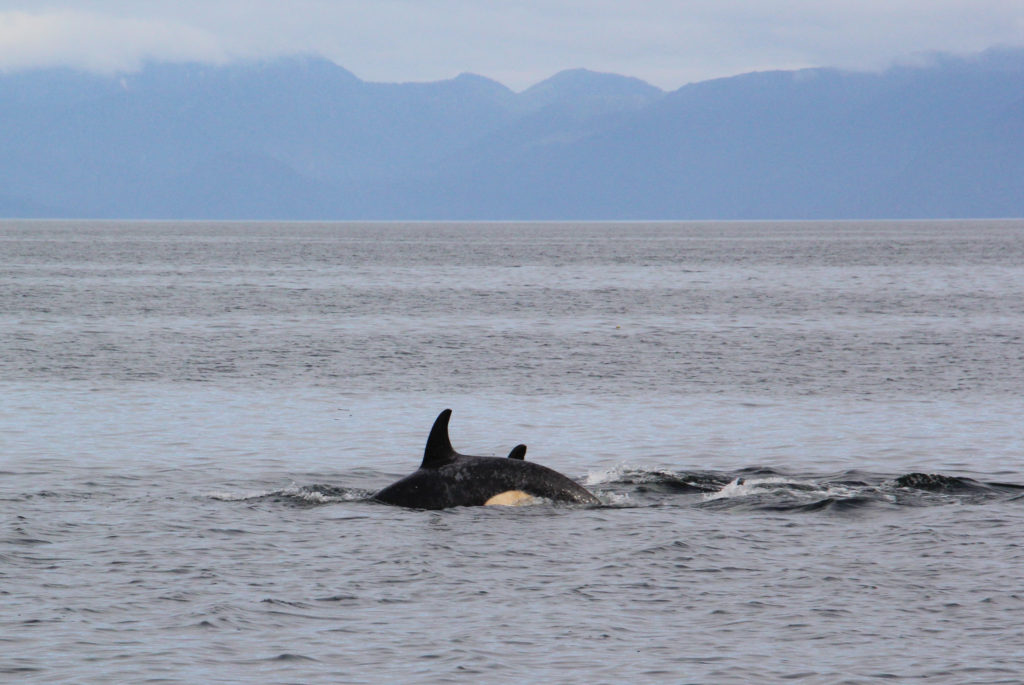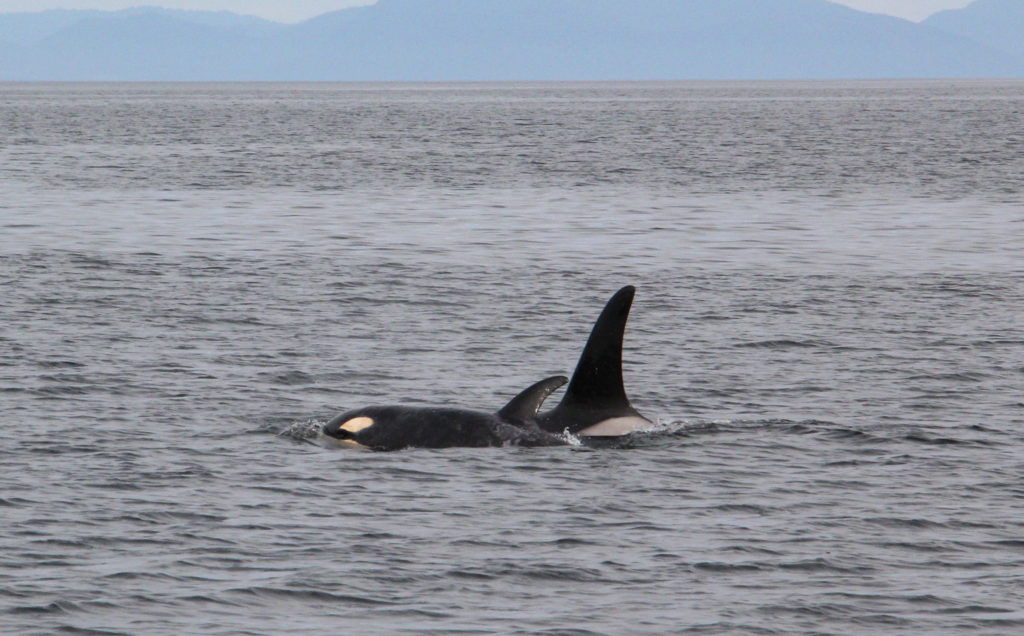 Then, on our way back to Port Alexander with a perfect view of Laughing Raven Lodge, they came right up to the boat. Then they swam right under the boat! In the iPhone video I shared on Instagram you can hear us all gasp. My heart still flutters every time I think about it.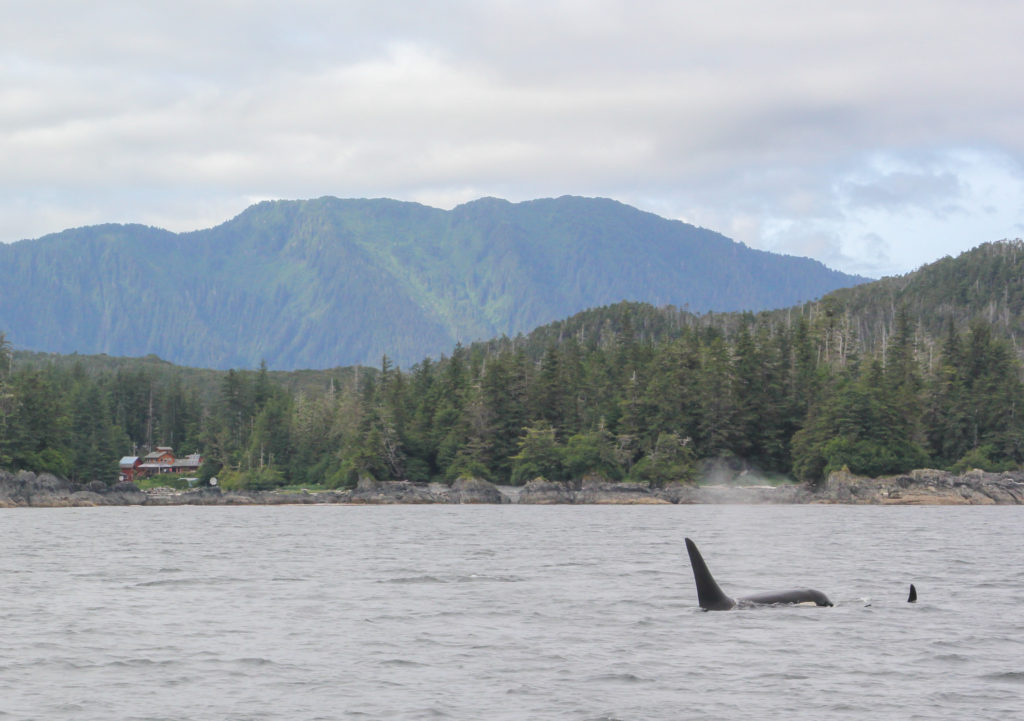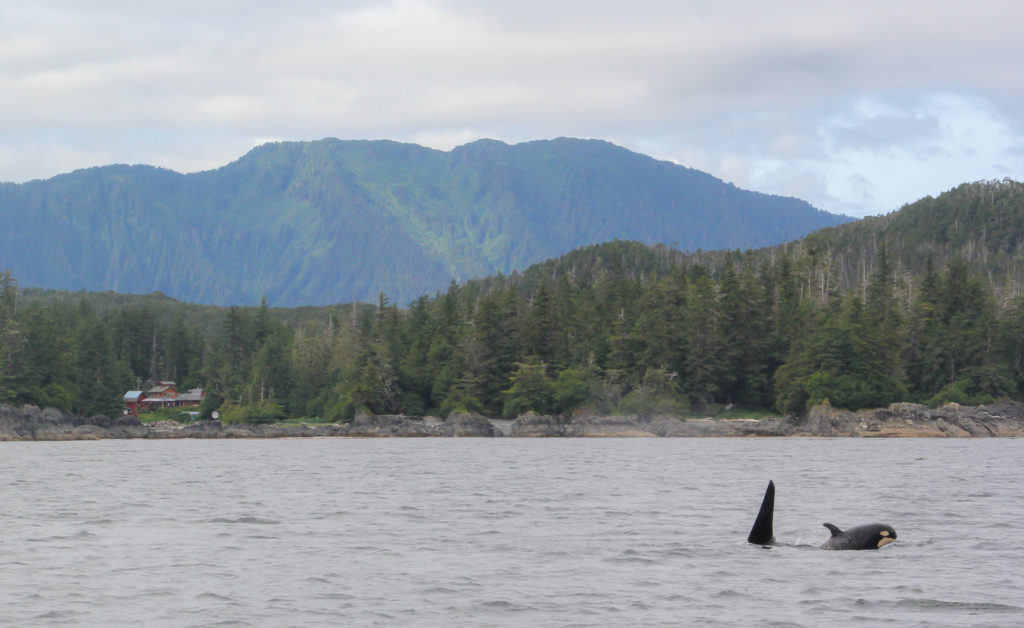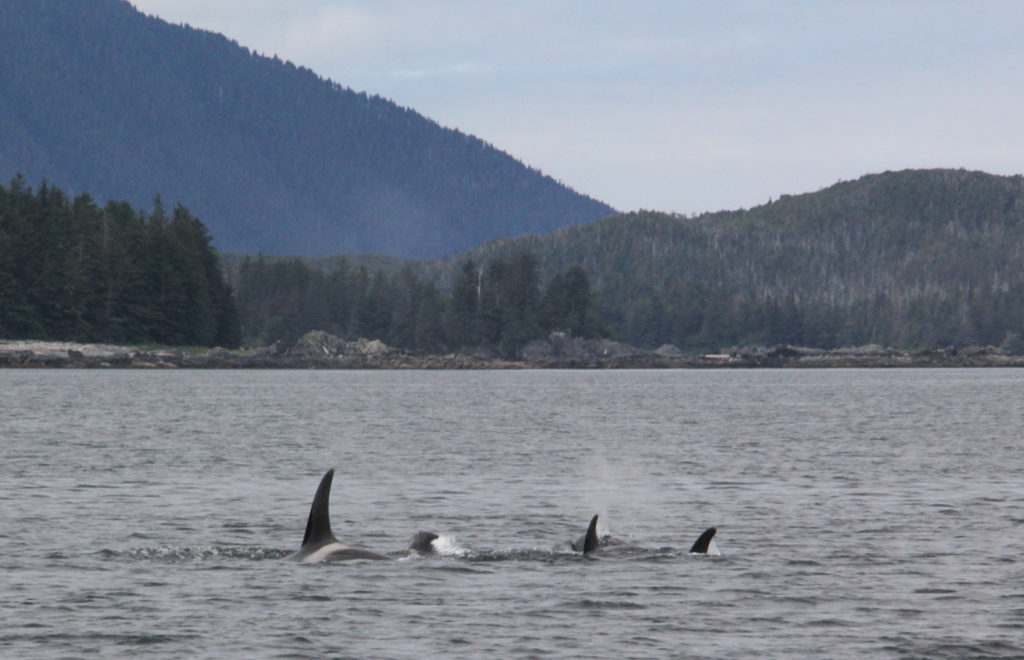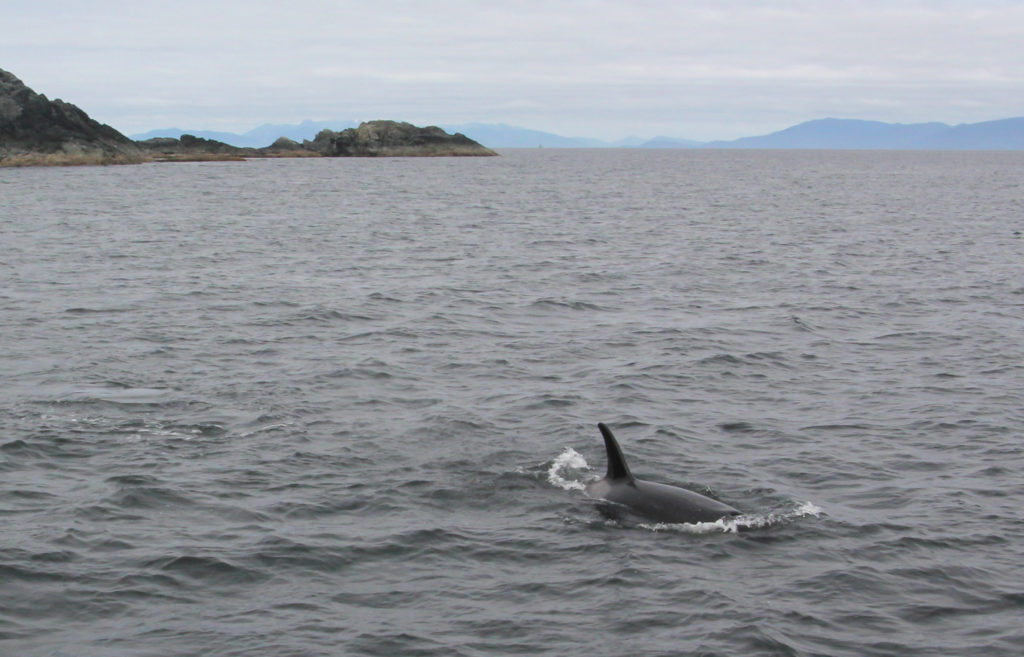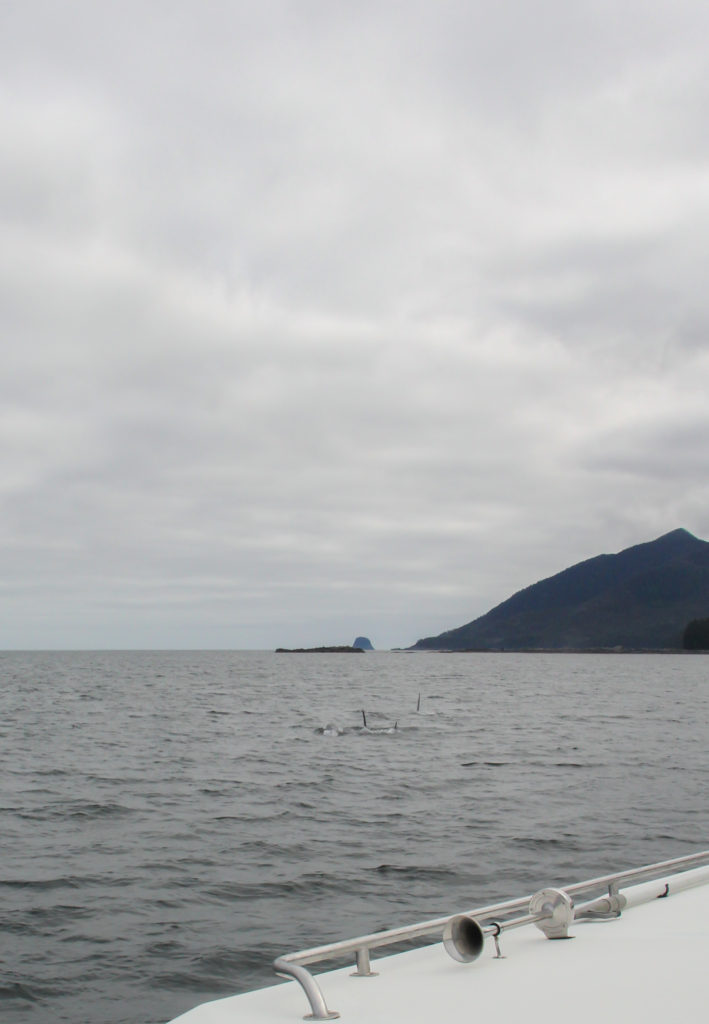 We also saw loads of sea lions, and unlike the whales, they posed for us every time we passed them. We would have spent more time watching them if they didn't smell so bad.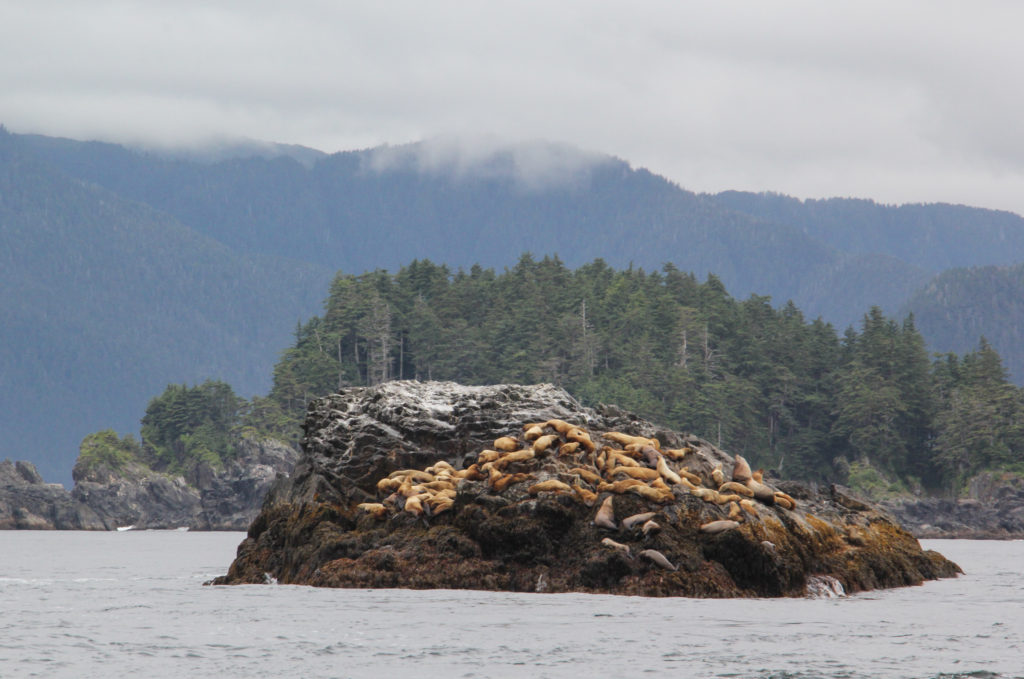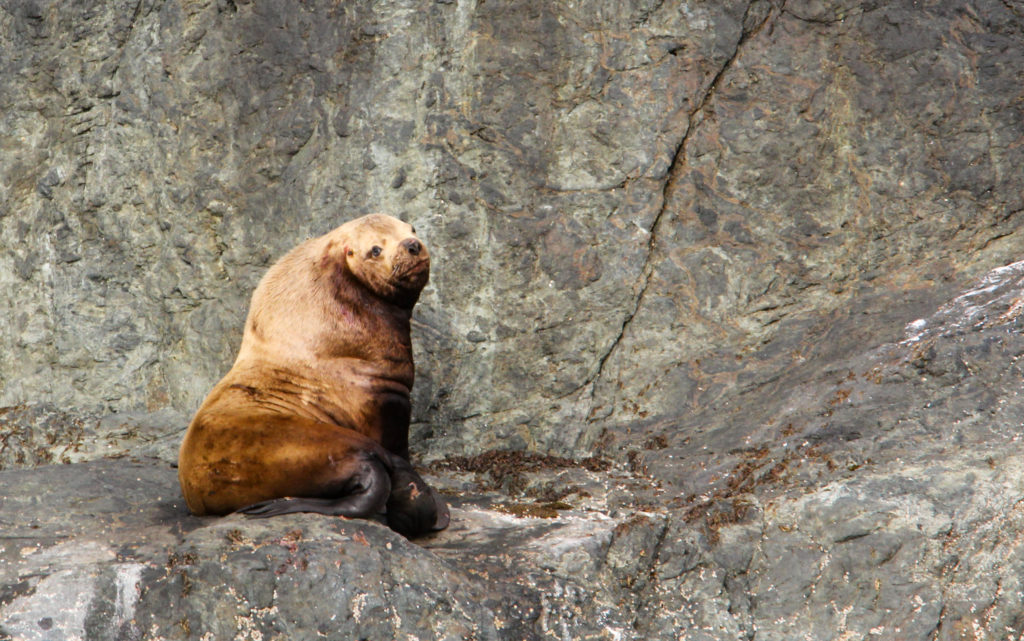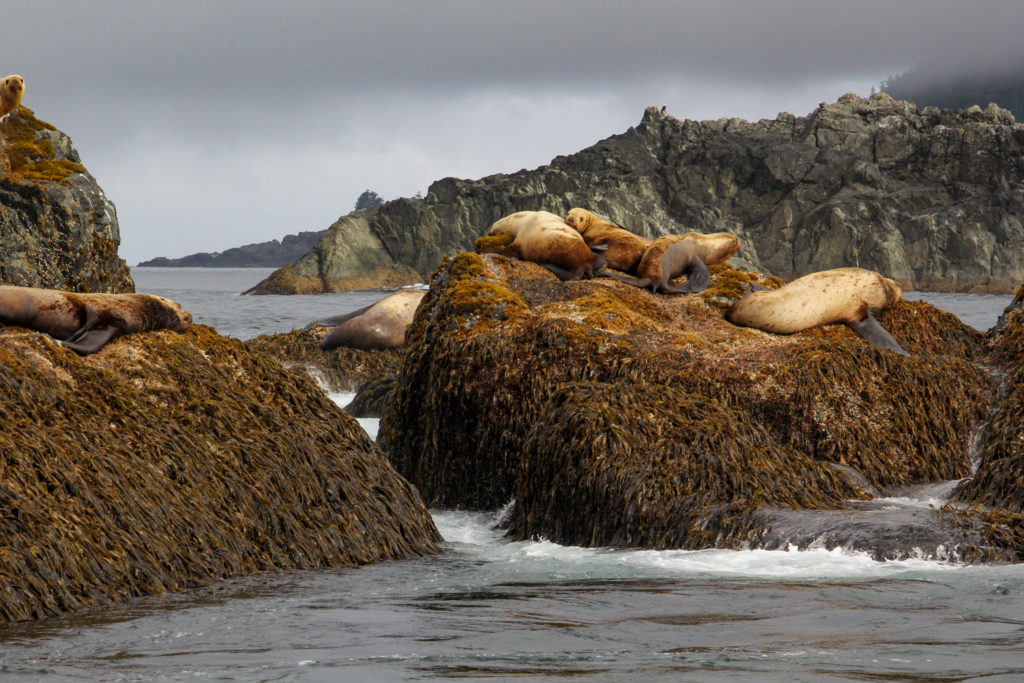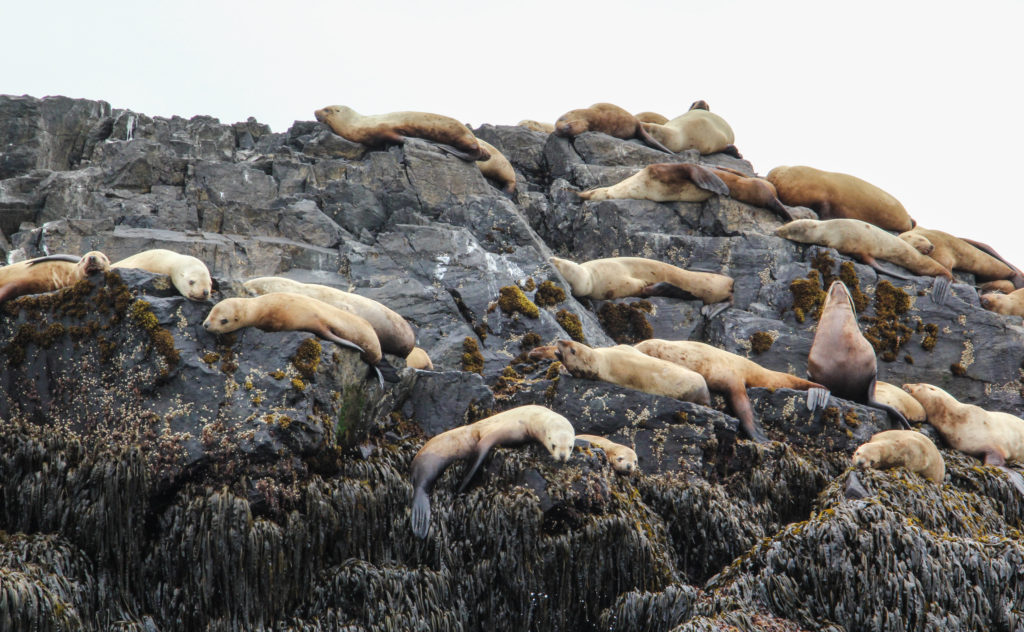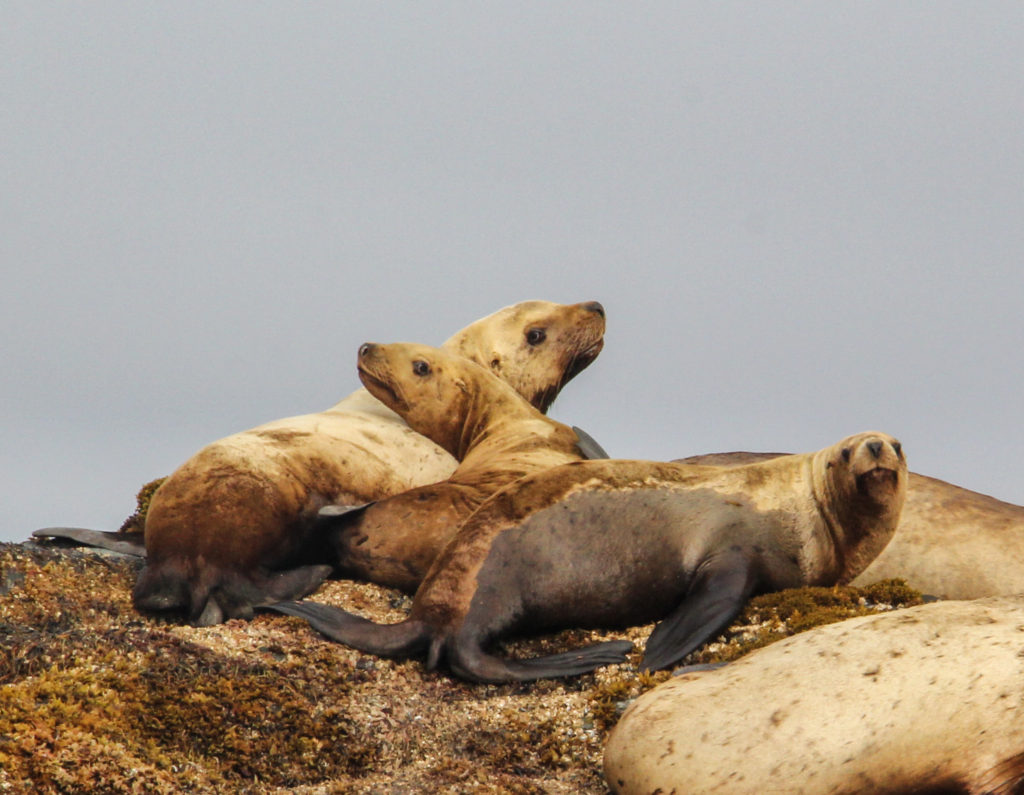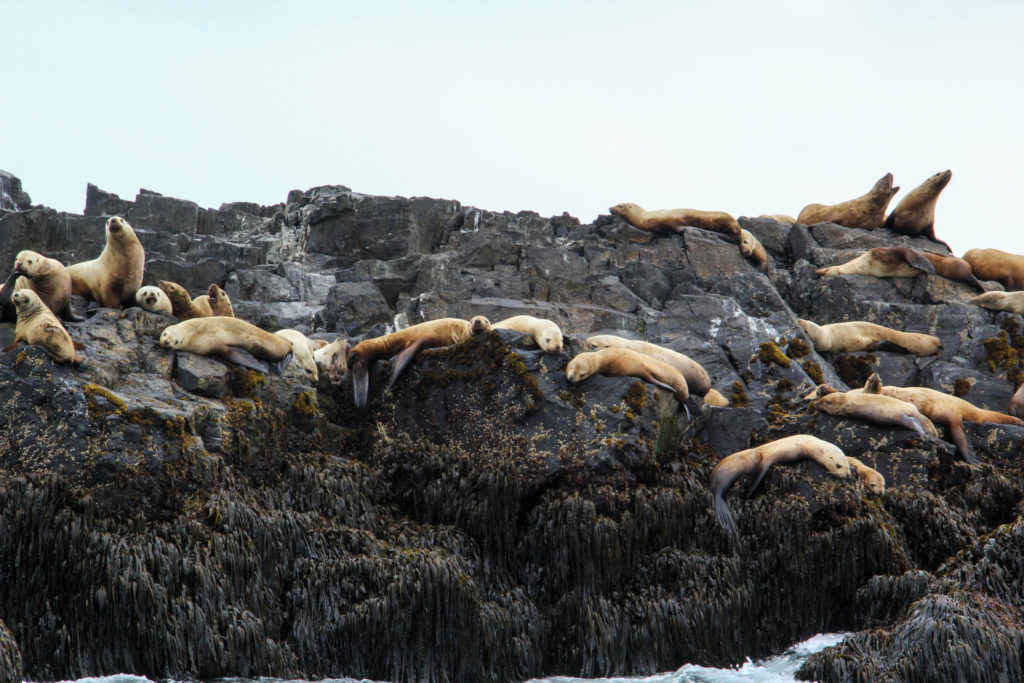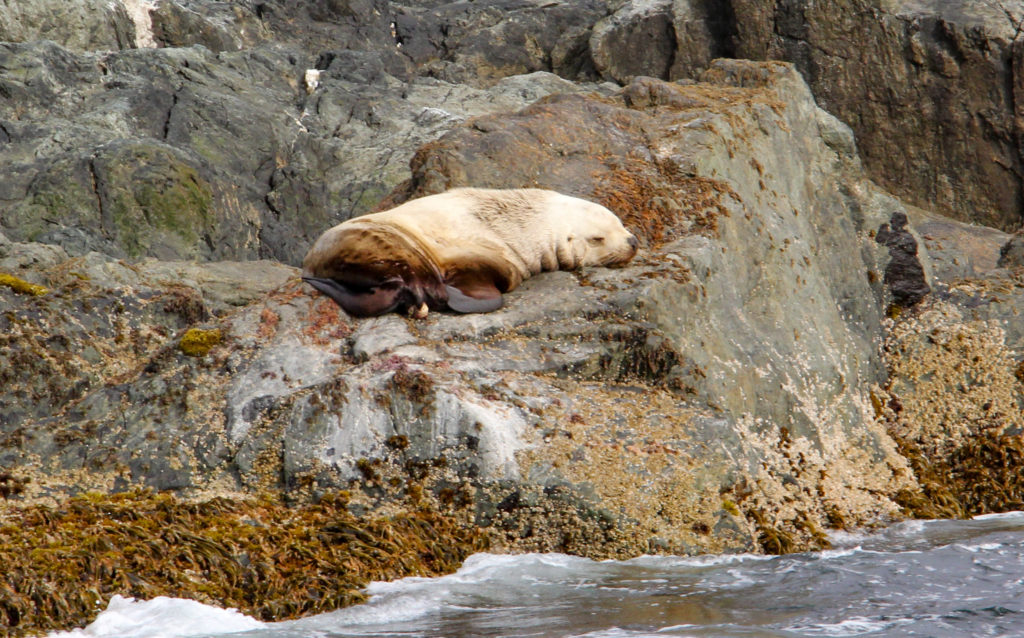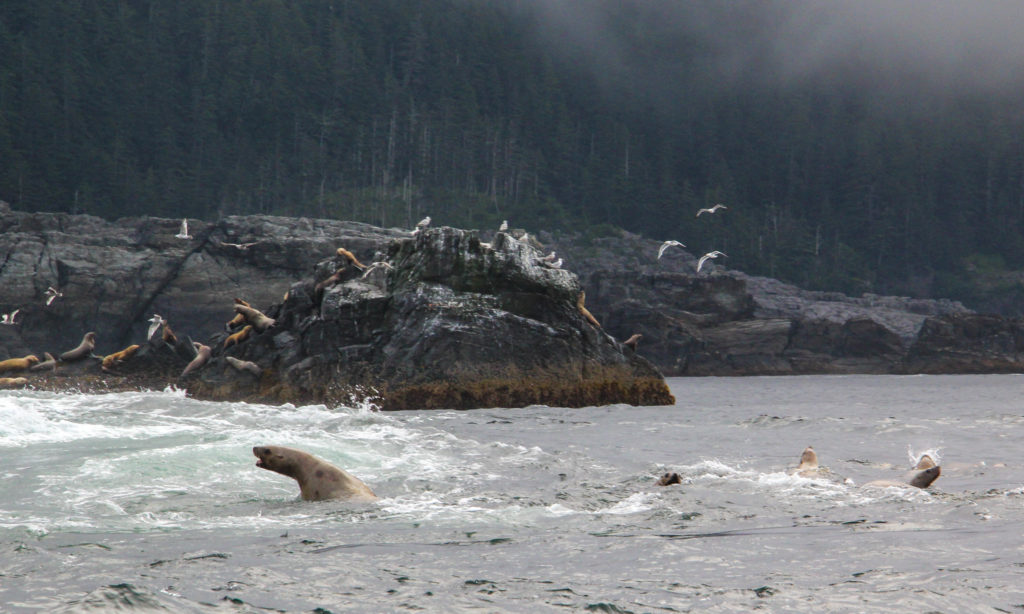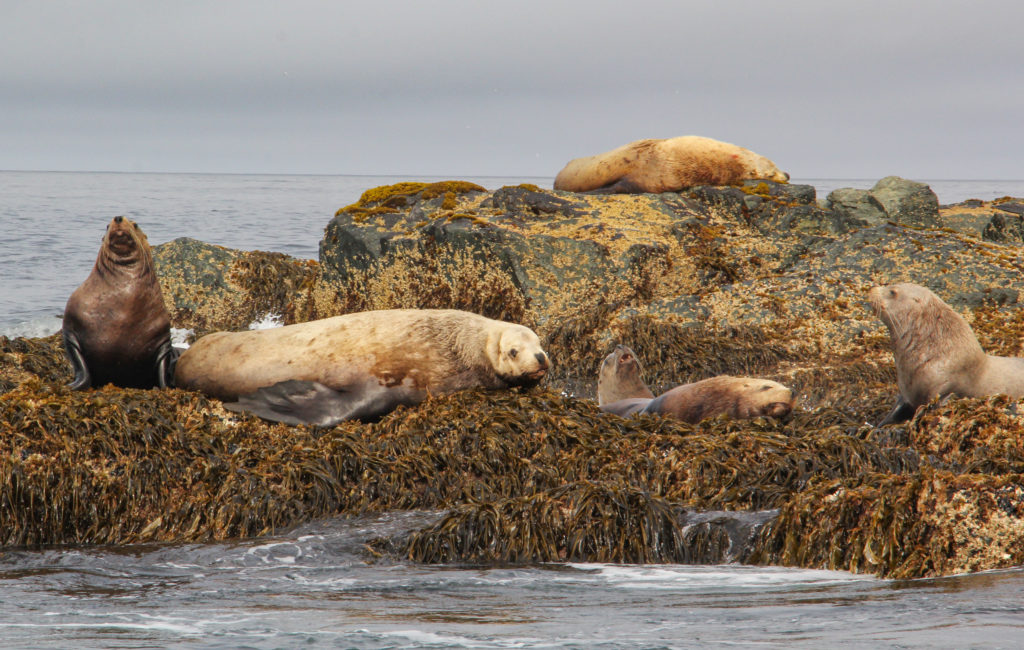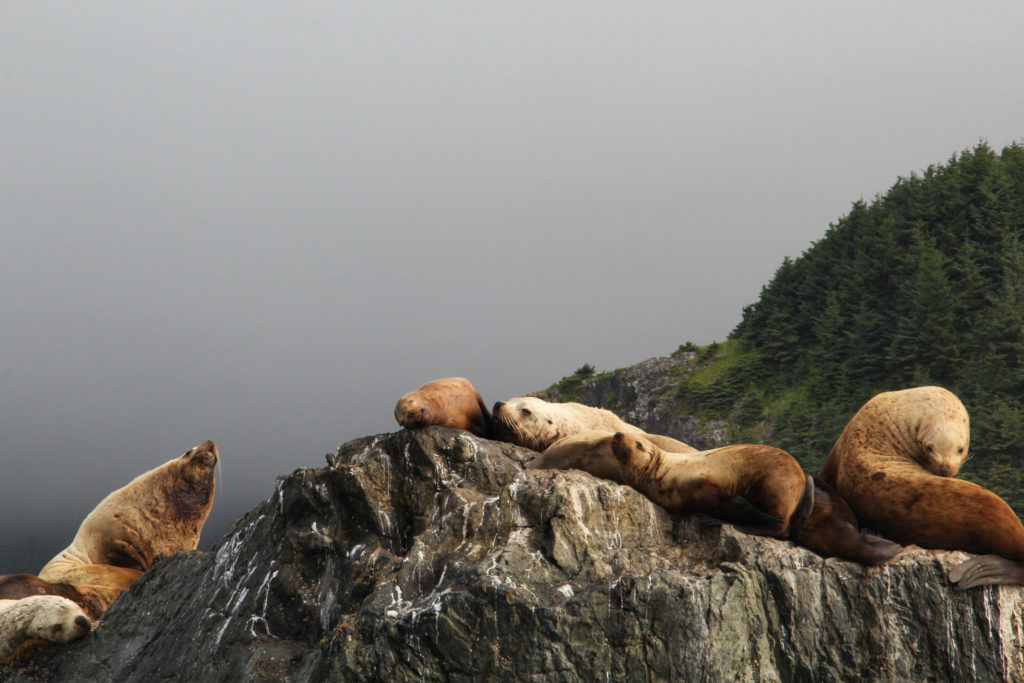 Eagles everywhere.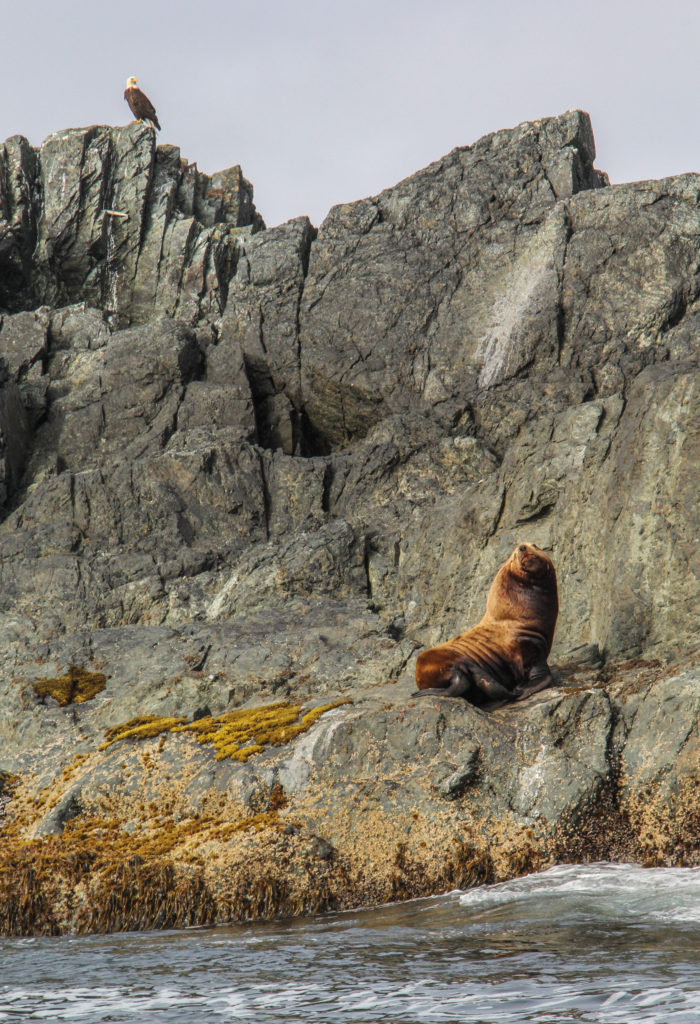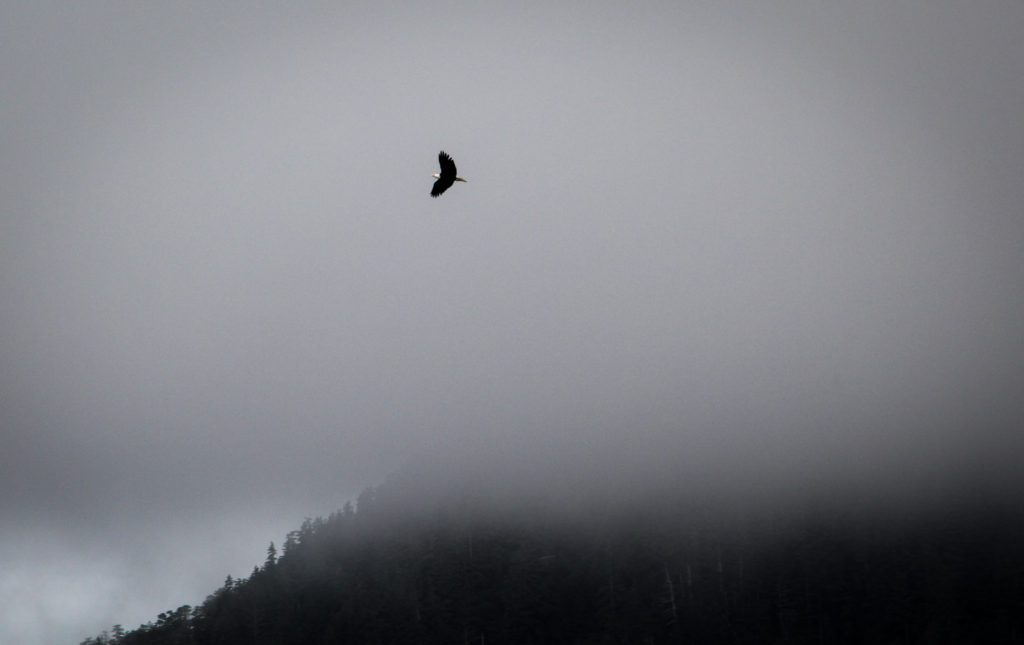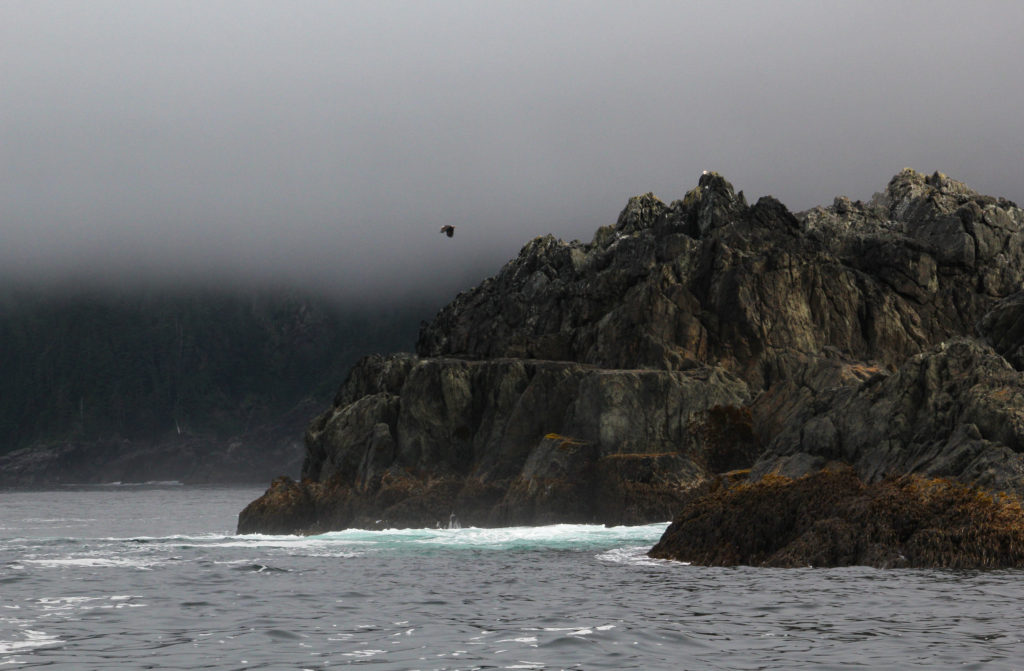 Even though I have nothing to show for it, I have to tell you about one more crazy wildlife encounter. We flew in and out of Sitka, and we spent a couple days there on some beautiful hiking trails. We always carry bear spray, as advised by our local friends. We've never had to use it, but I've smelled them and seen scat. As we were leaving the Starrigavan campground a huge brown bear and cub crossed right in front of our car. I wish I got a photo, but I just screamed BEAR!!!!!!!!!!!!
I'll post again soon with more photos and some recipes from Laughing Raven Lodge.
SaveSave
SaveSave
SaveSave
SaveSave
SaveSave
SaveSave
SaveSave