Here is the easiest, tastiest fish recipe for feeding a big crowd.
It seems like we've been trekking across the country with fish all summer. Even after a flight cancelation out of Alaska, a layover in Seattle, getting re-routed through Orlando, driving a rental car to Ft. Myers, then another drive to Tampa, all that halibut made it safely to our freezer. So why stop there? When it was time to head to Massachusetts, we packed up enough for a couple dozen people and brought it with us. Sharing is the best part.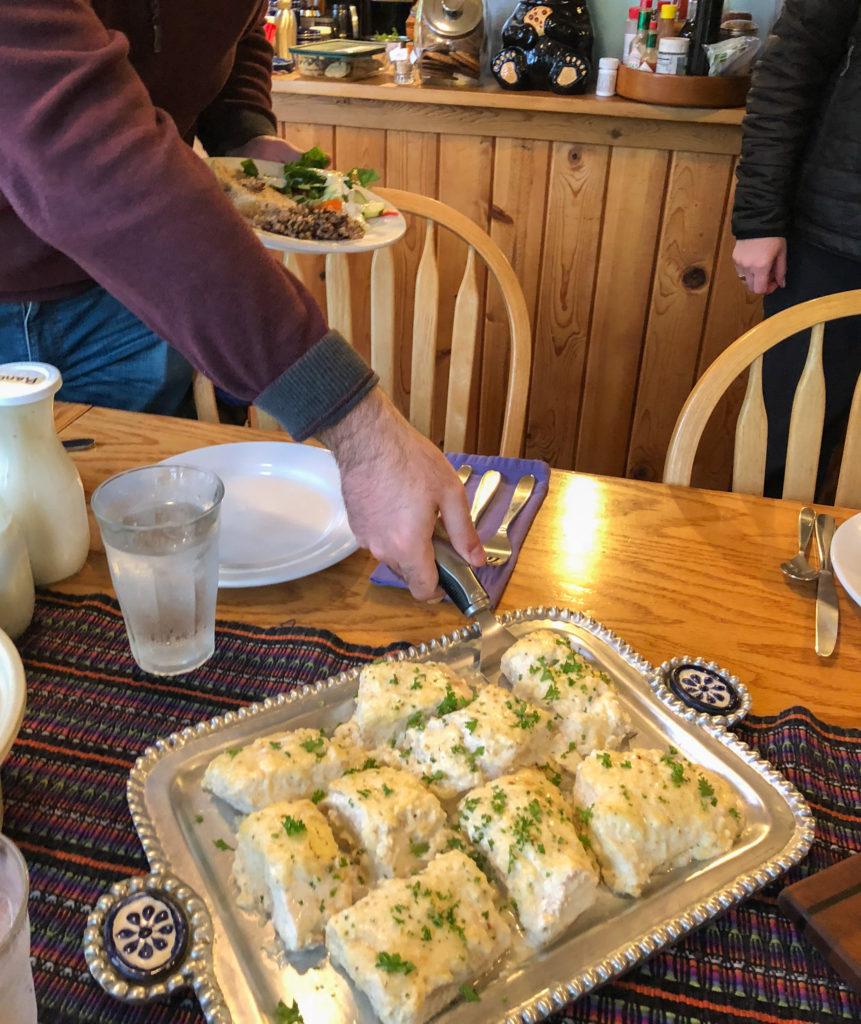 In Alaska my mom and I watched another mother-daughter cooking team demo this recipe. Molly and Sue made it on our last night when we were stuck in Port Alexander due to fog. You could tell they've both made it a thousand times before. It's their go-to family recipe for an easy night. Sue joked about the list of ingredients topping what was otherwise healthy fish (if you're counting calories, look away) and Molly warned it's not so attractive before it goes in the oven. But we all agreed, the end result is a crowd-pleaser.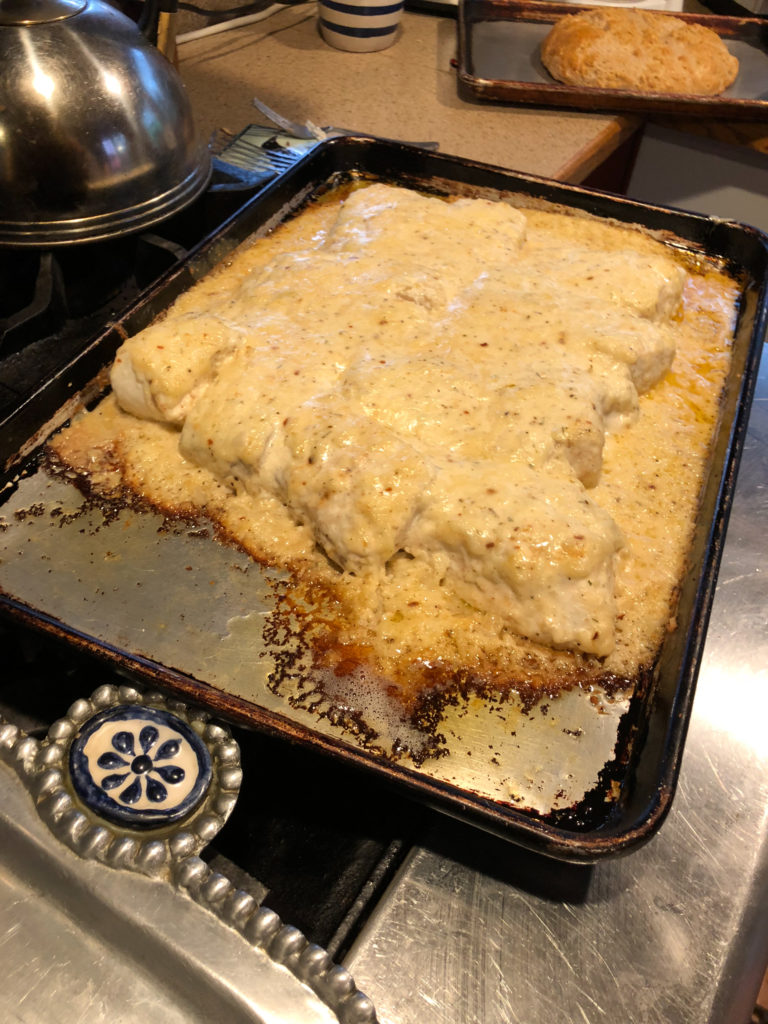 See those browned bits? That's what I'm after.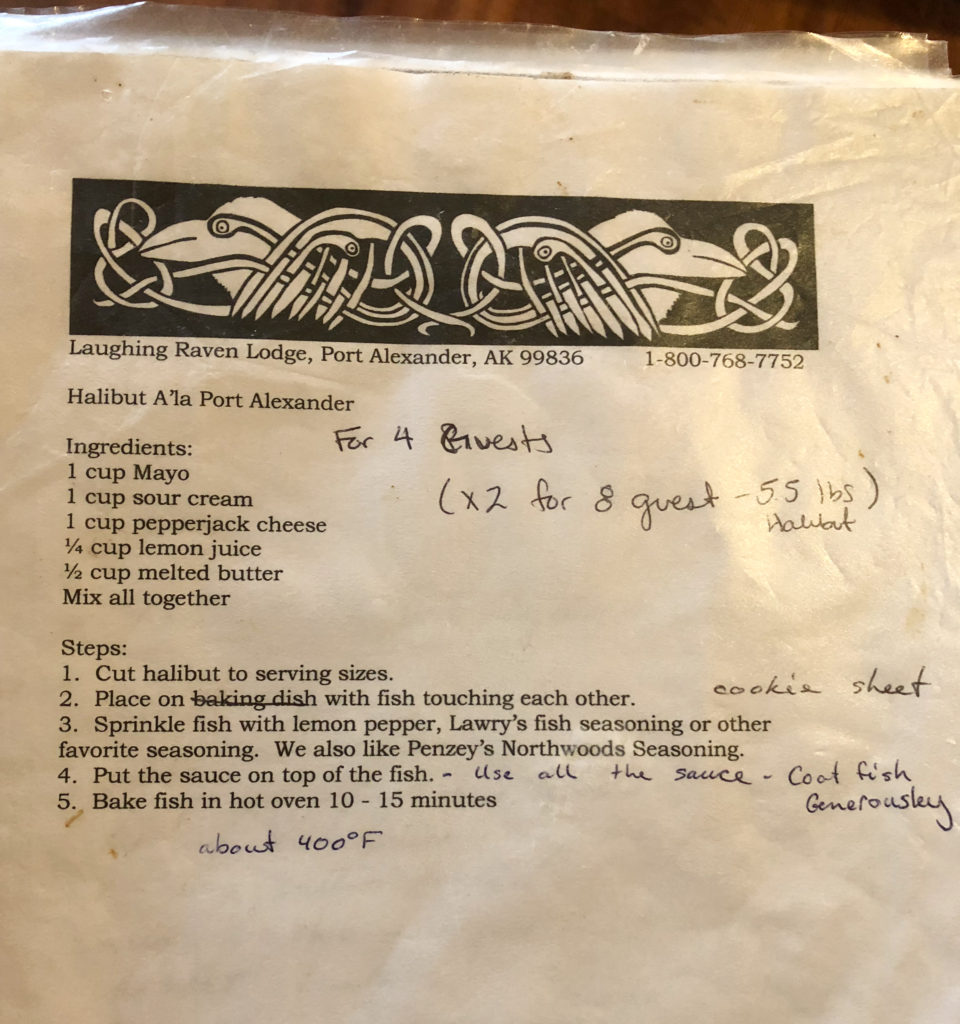 The fish pieces are pushed together on a baking sheet, then the entire lot gets smothered in a creamy sauce. Bake until done. Arrange on a serving platter and top with chopped herbs for color. That's it.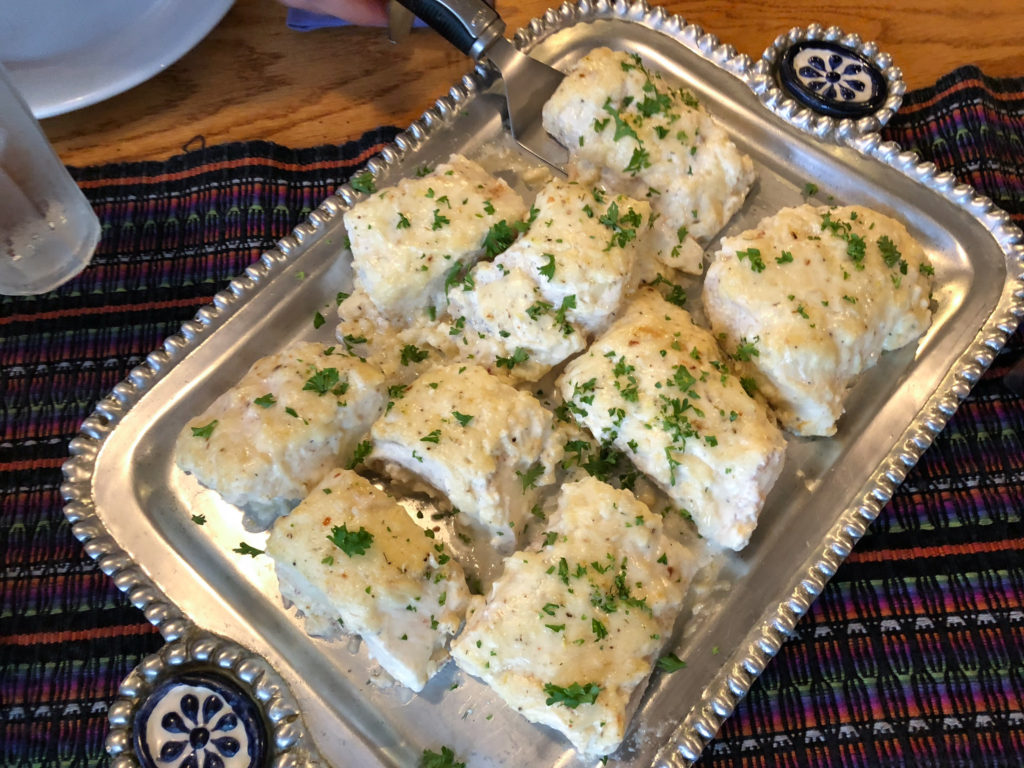 After we got back, I made it on a lazy night and I realized just how brilliant it is. The simple sauce comes together in the oven. The flavor is balanced thanks to the lemon juice and pepperjack cheese, and even though it seems heavy, you don't end up with a lot on the fish (if you sop up the excess sauce with bread that's your business). The other part that impresses me: you can cook two baking sheets filled with fish at once, which is a whole lot of fish. No batches that either get cold or dry out before serving. It's all done at the same time.
So my mom and I put it to the test one evening on Lanes Cove. We fired up my in-laws' oven, grabbed some baking sheets and the biggest serving platters we could find, and made Halibut à la Port Alexander for a house filled with family and friends. It proved whether you're feeding two or twenty, this recipe is reliable. I promised I'd post the recipe soon, so here ya go.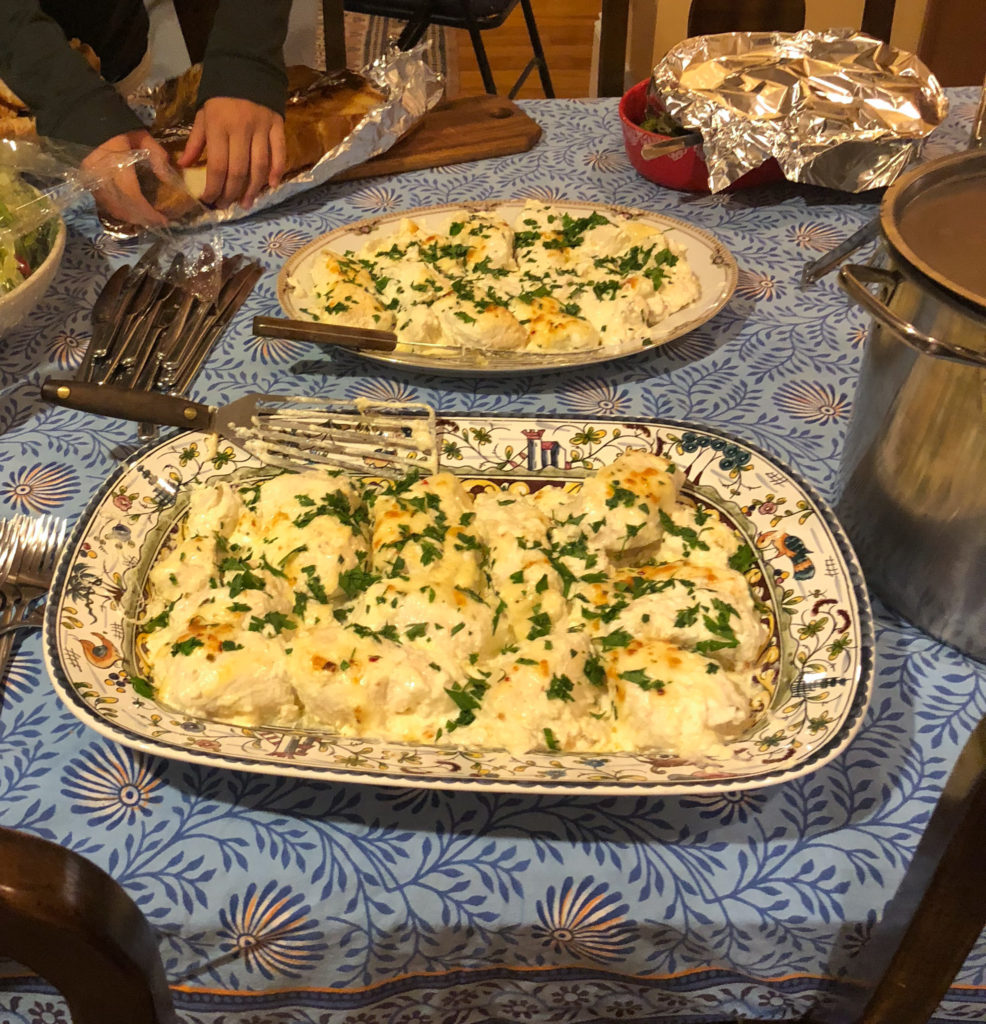 The recipe below feeds 4-6. They say a half-pound of fish per person, but we tend to serve generous portions at our house. Multiply or divide it as you wish (don't get too caught up with exact measurements). And for the Florida folks, grouper à la Port Alexander is equally delicious.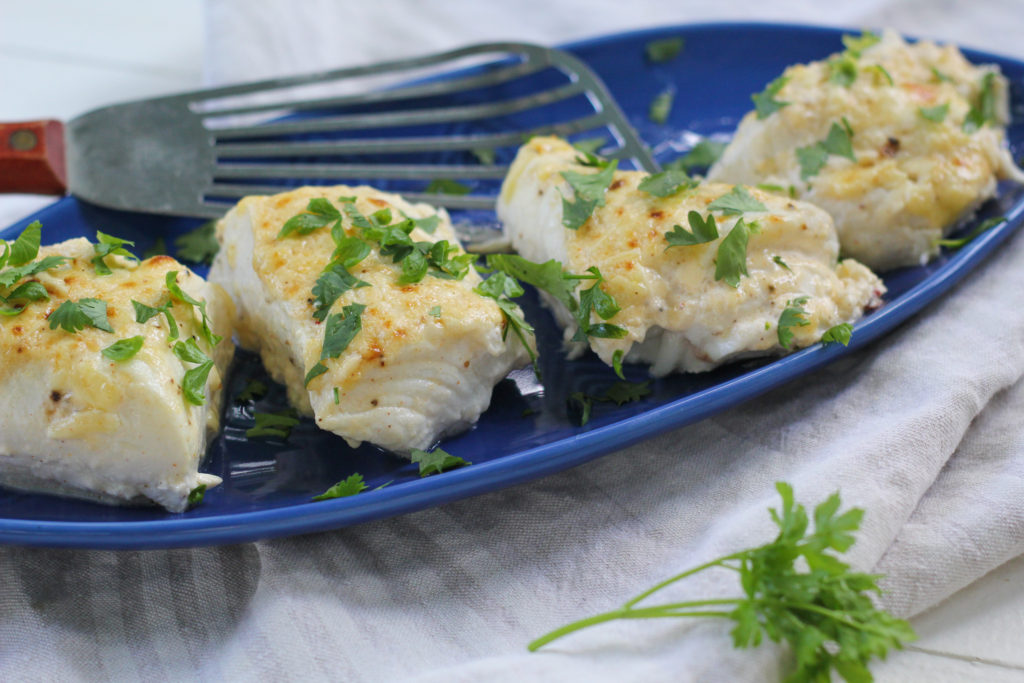 Halibut à la Port Alexander
2018-09-04 14:07:40
Ingredients
3 pounds halibut or other firm, thick white fish (grouper, mutton snapper)
Penzeys Northwoods seasoning or your favorite seasoned salt
1 cup mayo
1 cup sour cream
1 cup shredded pepperjack cheese*
1/4 cup lemon juice
1/2 cup melted butter
garnish with chopped parsley
Instructions
Heat the oven to 400.
Slice the fish into serving-size pieces, about 3x3 inches. Thoroughly pat dry with paper towels.
Arrange the fish on a baking sheet touching each other. Sprinkle with seasoning.
Mix up the remaining ingredients and pour over the fish, coating the fish generously with all of it.
Bake for 10 -15 minutes or until a skewer inserted into the thickest part of the fish slips through easily.
If you want the sauce bubbly and browned, switch to the broiler for the last couple minutes of cooking.
Using a spatula, transfer the fish to a serving platter. I recommend scraping up some of the browned bits of sauce and putting those on top, too. Sprinkle parsley on top.
Notes
*The coarse side of a box grater works best. To firm it up so it's easier to grate, put it in the freezer for about 10 minutes.
Suwannee Rose https://www.suwanneerose.com/