Hurricane Michael is far offshore from Tampa but it's spinning off storms in our direction. The clouds are passing over our house so quickly we can watch them from the window like cars driving by. I hope everyone in the Panhandle is boarded up and hunkered down.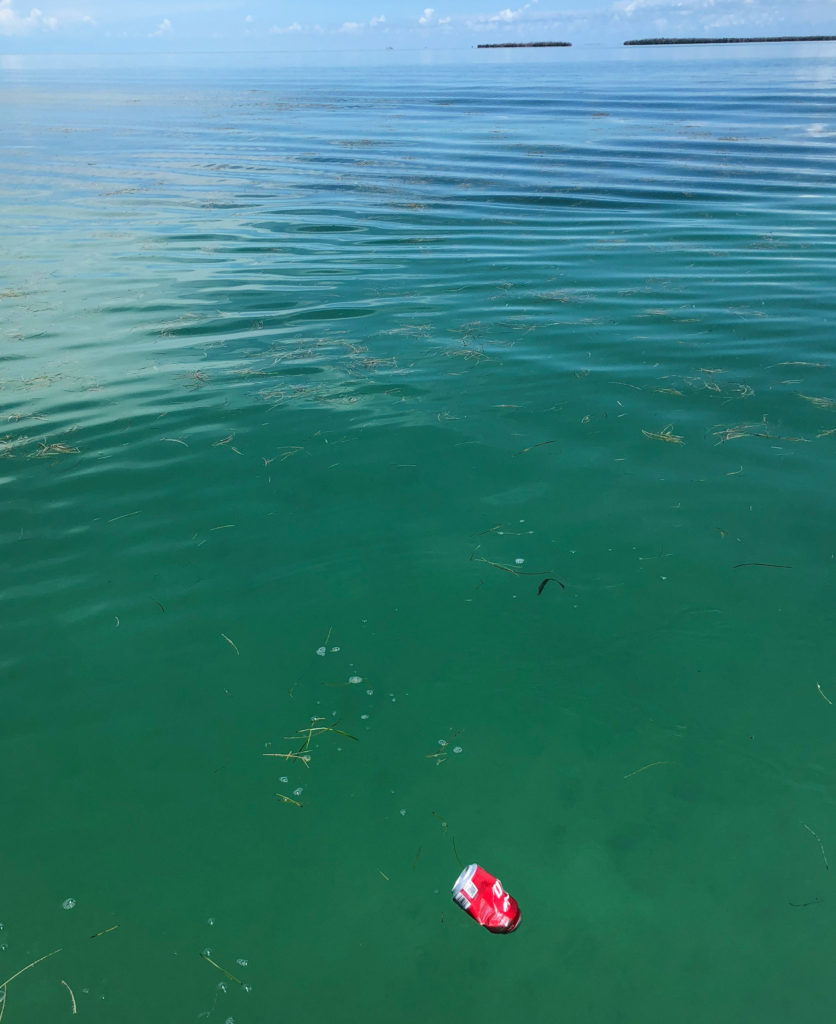 This post has been a long time coming. Go anywhere on the coast, whether out on a boat or for a walk on the beach, and you're bound to find some litter. Since Hurricane Irma, we've found some very strange things in the water around Big Pine Key. But mostly, it seems like we find trash from people's boat lunches. We can easily stop the boat 10 times a day so I can net coke cans and plastic water bottles.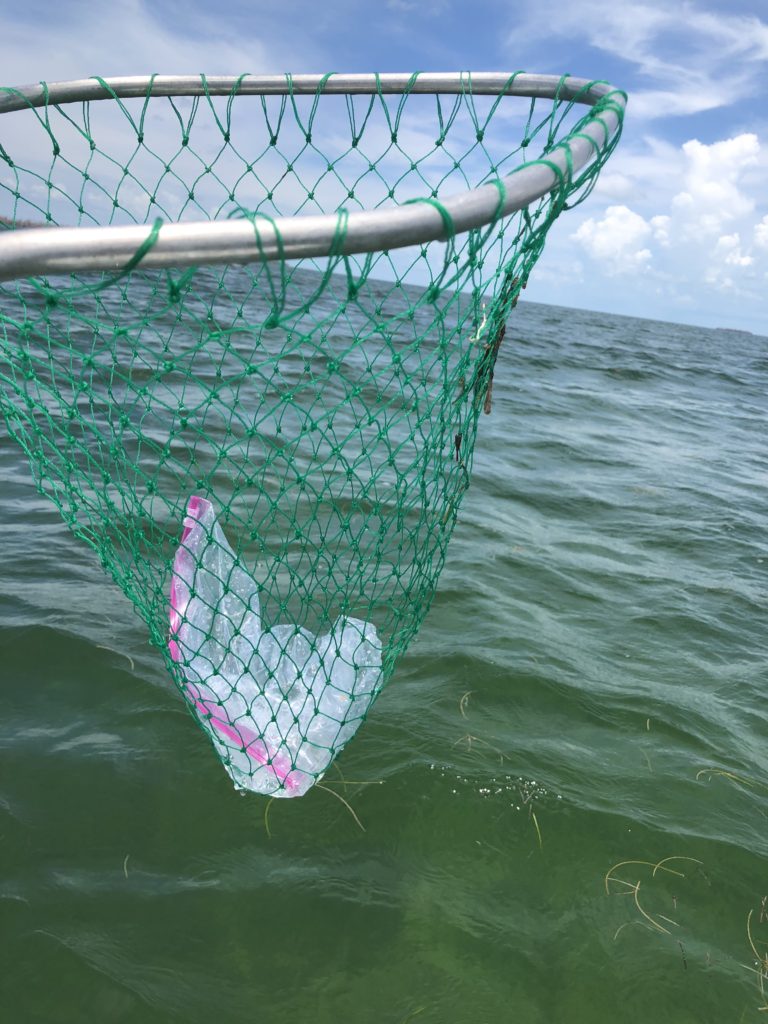 I'm pretty good at it.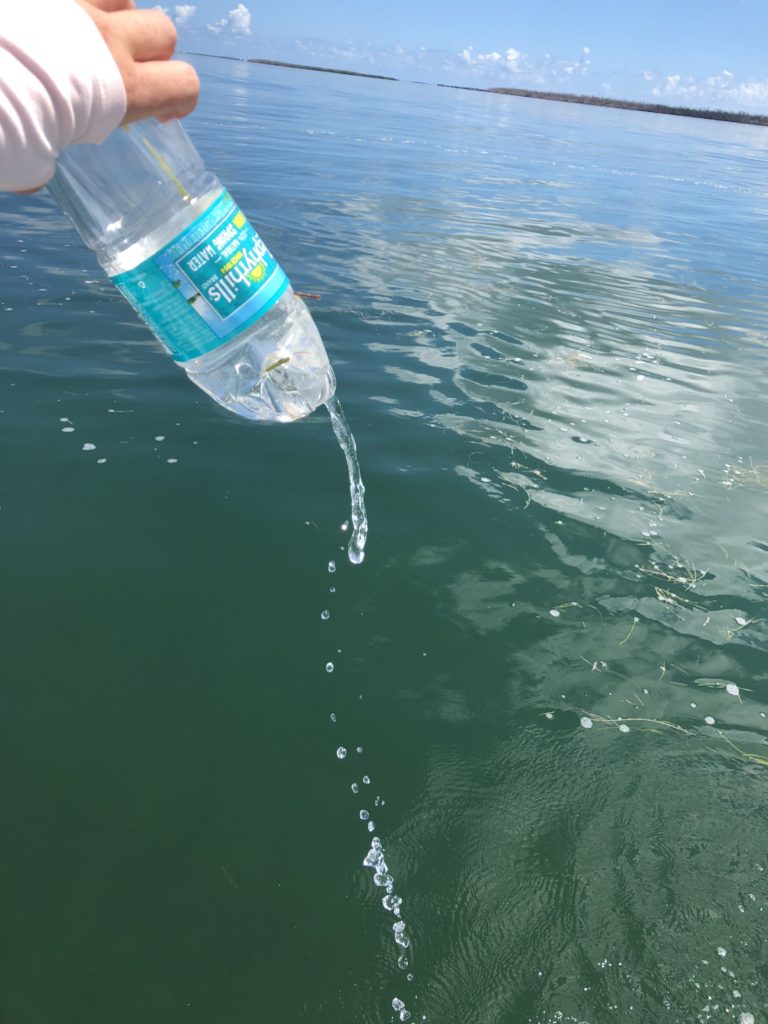 I don't think people litter our ocean on purpose. I think it's often a matter of loose stuff flying out of the boat while running fast. It happens. But I can't help but think we can all do better to cut back on certain things that notoriously trash up our water, and it starts with the way we pack our lunch.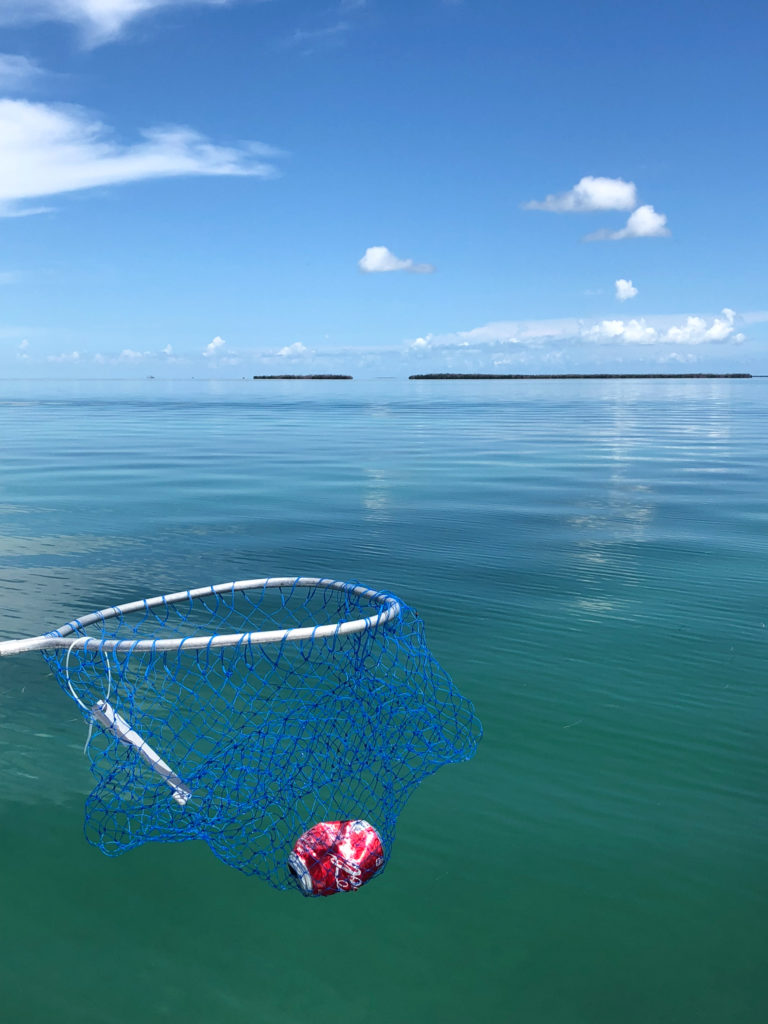 Our time in Port Alexander, Alaska taught us a few new things we've recently incorporated on our own trips. Those folks get all their groceries from a boat that comes once a week, and while they do have recycling they can ship out, they have to burn all the other trash generated on-site. Out of necessity, they've learned to cut back on disposables. They pack sandwiches in tupperware containers rather than plastic bags, and each guest uses a stainless steel water bottle with a unique sticker. There is very little trash at the end of the day. That inspired us to do a little more.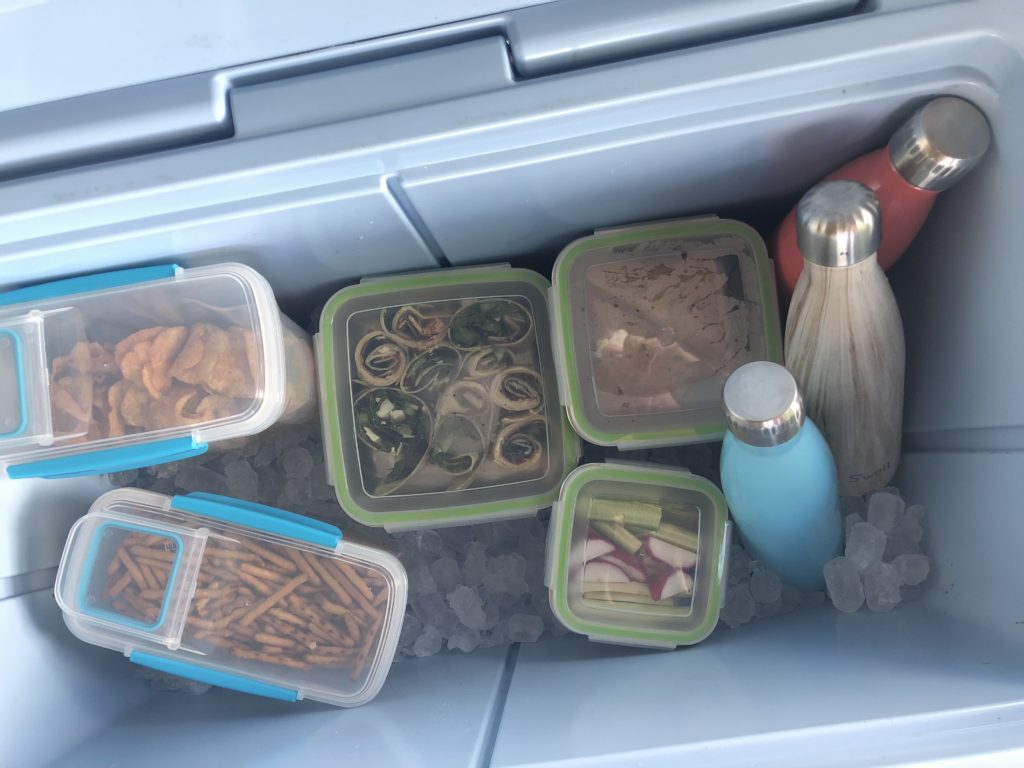 We've always used refillable water bottles, but now we're also using stainless containers for our sandwiches. We like our snacks, but I don't bring bags on board (they fly out too easily).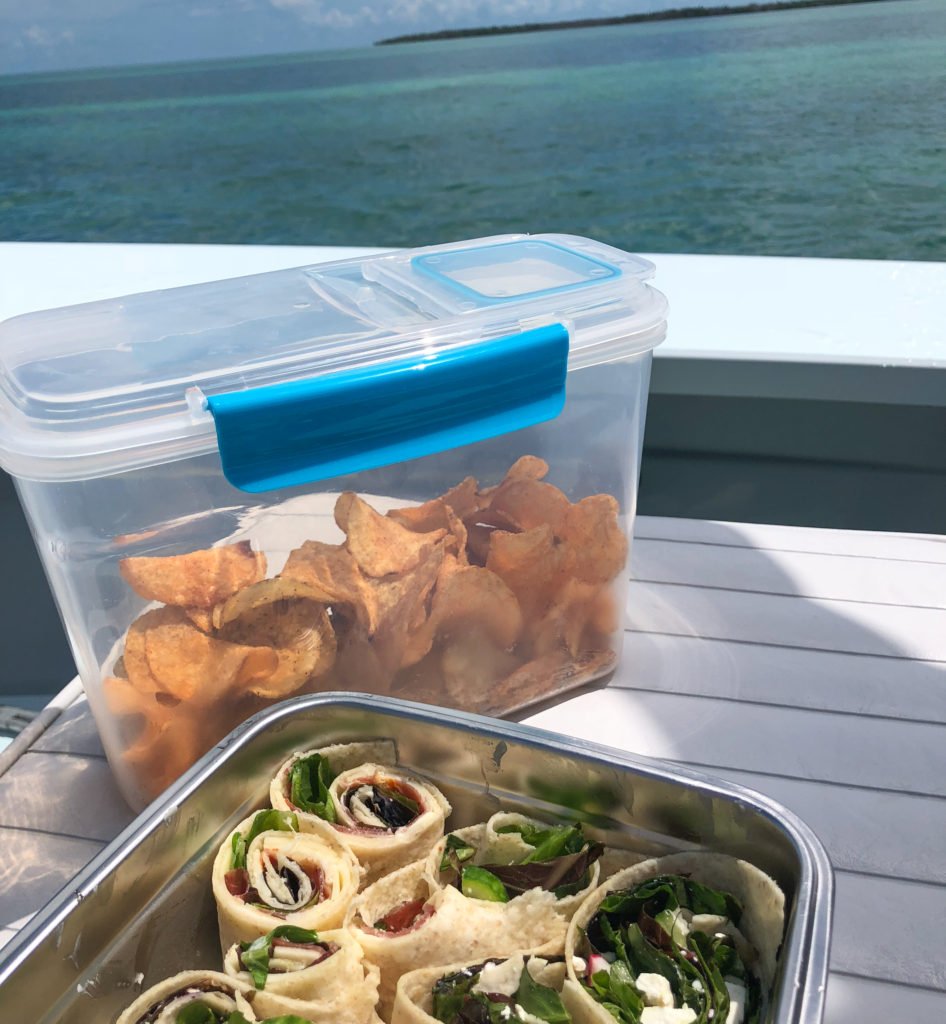 I pour bags of chips or pretzels into pop-top containers. If I feel like I really need a bag for something, I use these wax paper bags, which break down in the water much faster than plastic, just in case one gets caught by the wind.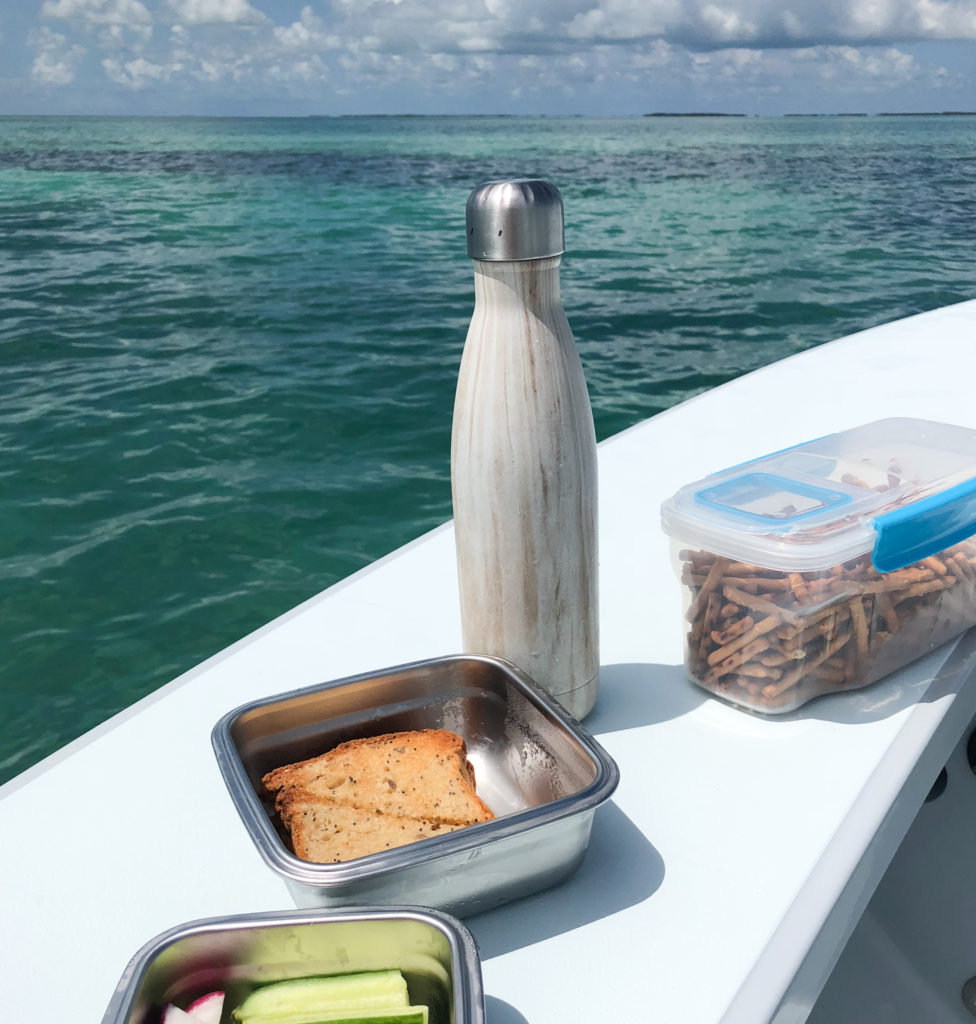 I'd love to hear about your favorite boat lunches and any tips you have to make them more ocean-friendly.
Also, my mom asks everyone to pick up one piece of trash per person on any boat trip. We do, and we think it brings us better luck fishing.