In my family, Thanksgiving is always a challenge to see how many pounds of butter and pecans we can pack into one meal. The number is a source of pride among the cooks, but it should never be shared with the guests. When anyone asks why all these vegetables taste so amazing, we answer with a wink and a smile.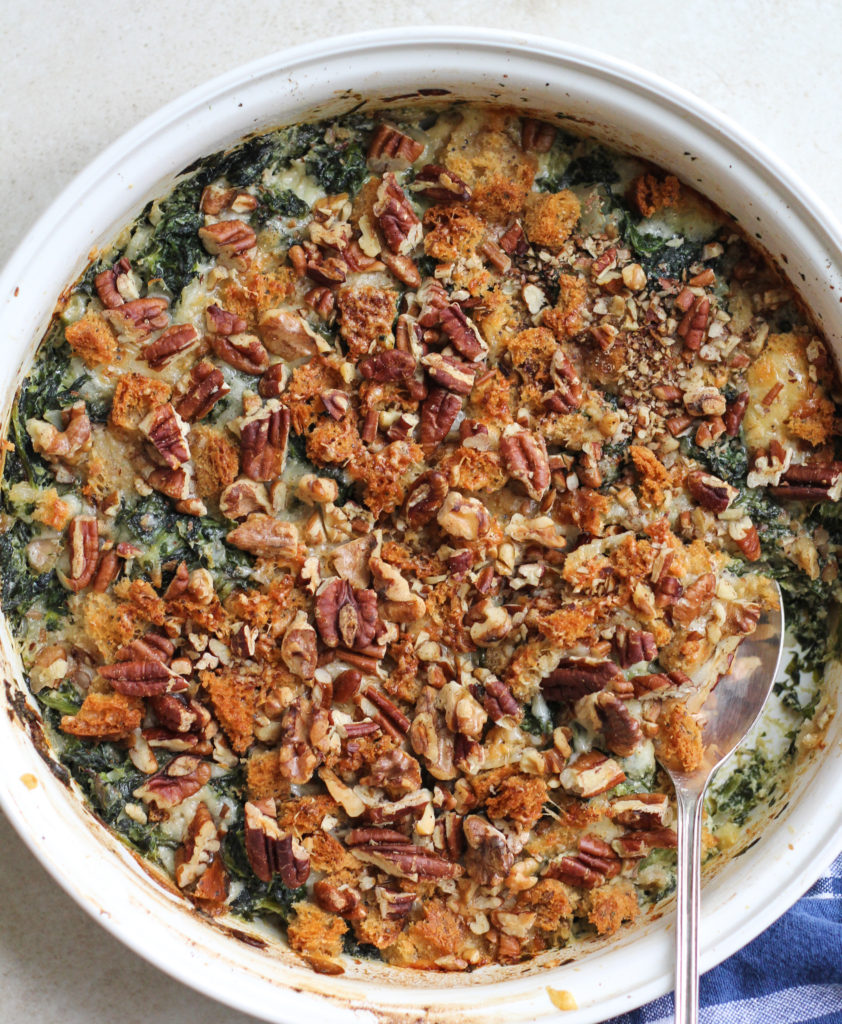 Case in point: Collard Greens Gratin. Besides herbs, collards are the only vegetable in my garden I'll have ready to pick for Thanksgiving dinner. This is the most decadent way to cook homegrown greens, but on Thanksgiving, I submit to the challenge. There will be no raw vegetables or salad on our table. All vegetables must be thoroughly cooked and smothered.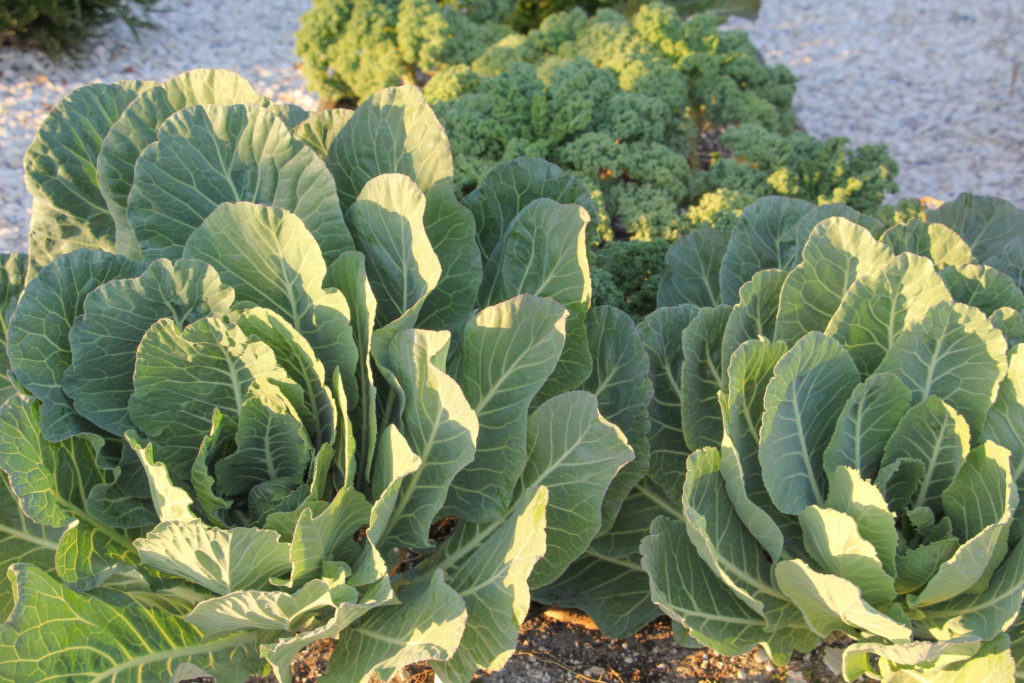 Use any greens you have, or a combination (I especially love a little bit of mustard greens mixed in). Blanch them quickly, then drain and chop. Sauté in plenty of butter with a Vidalia onion. Add a little garlic, some fresh thyme, then swirl in cream spiked with freshly grated nutmeg.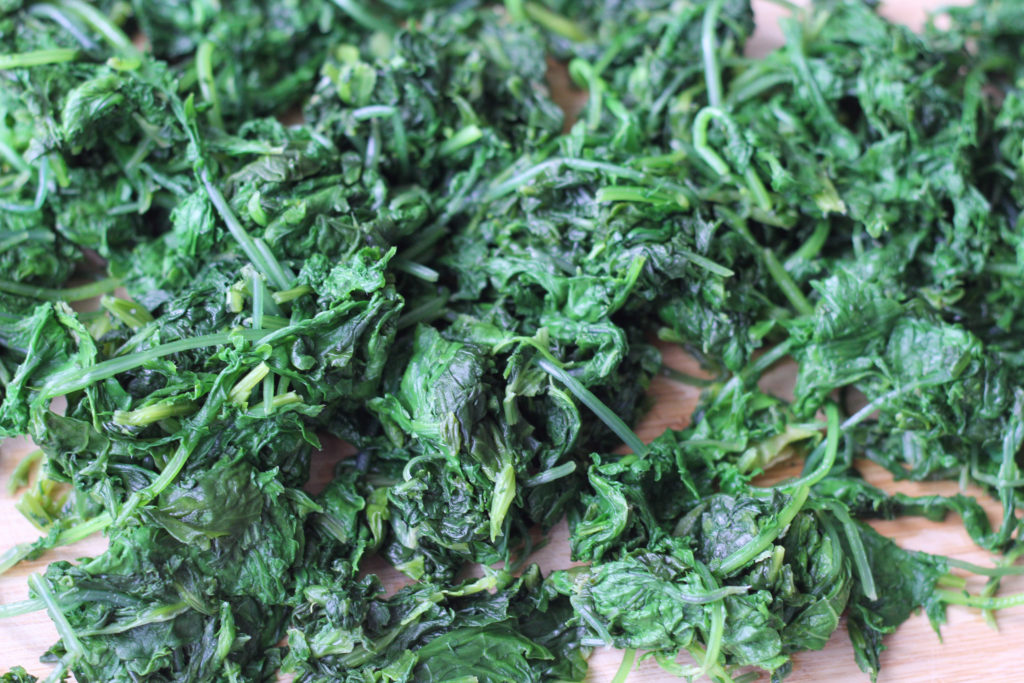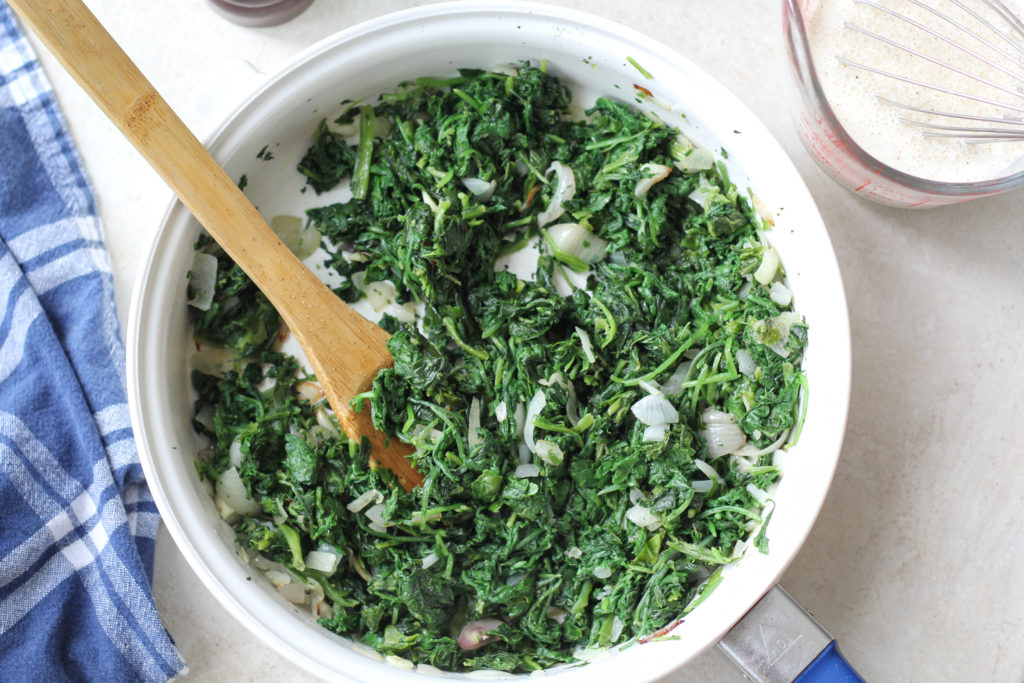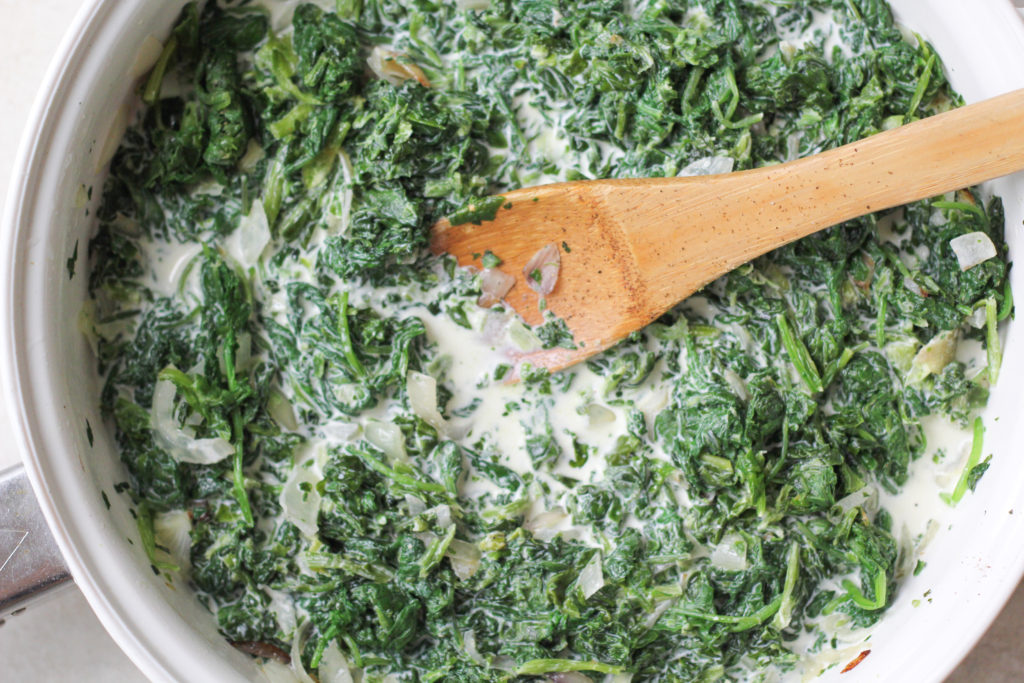 Top with fresh breadcrumbs and cheese, then bake. Like all good Thanksgiving side dishes, this can be done hours or even a day ahead. Right before serving, top with chopped pecans and bake until brown and bubbly.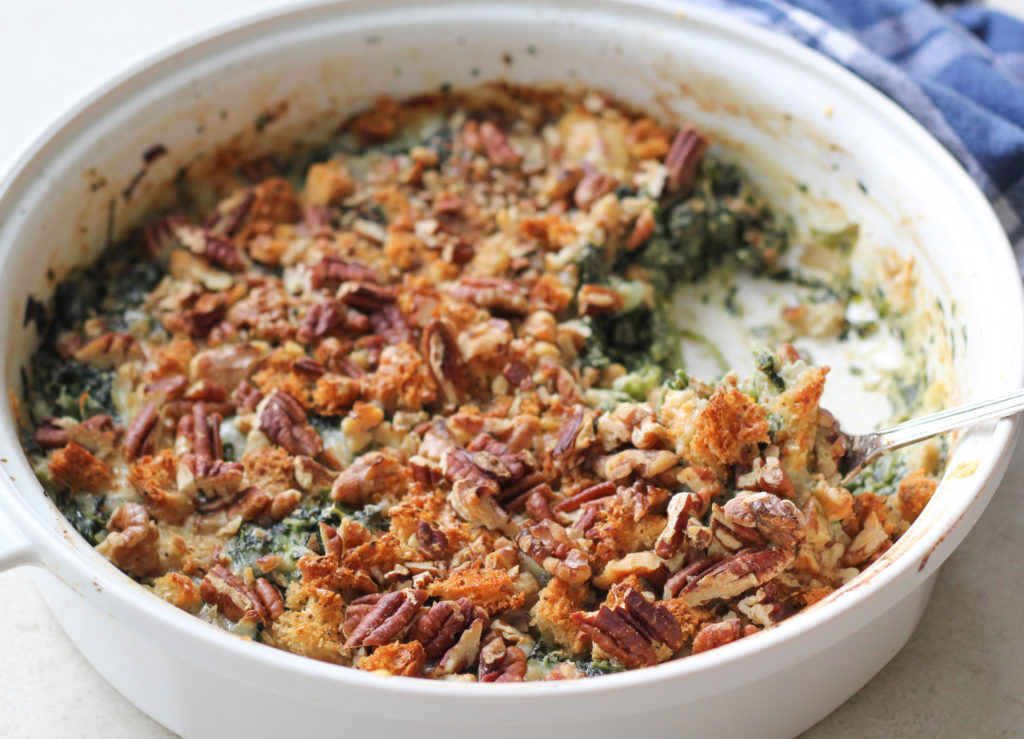 I hope your Thanksgiving is filled with family and friends and an unspeakable amount of butter and pecans. 😉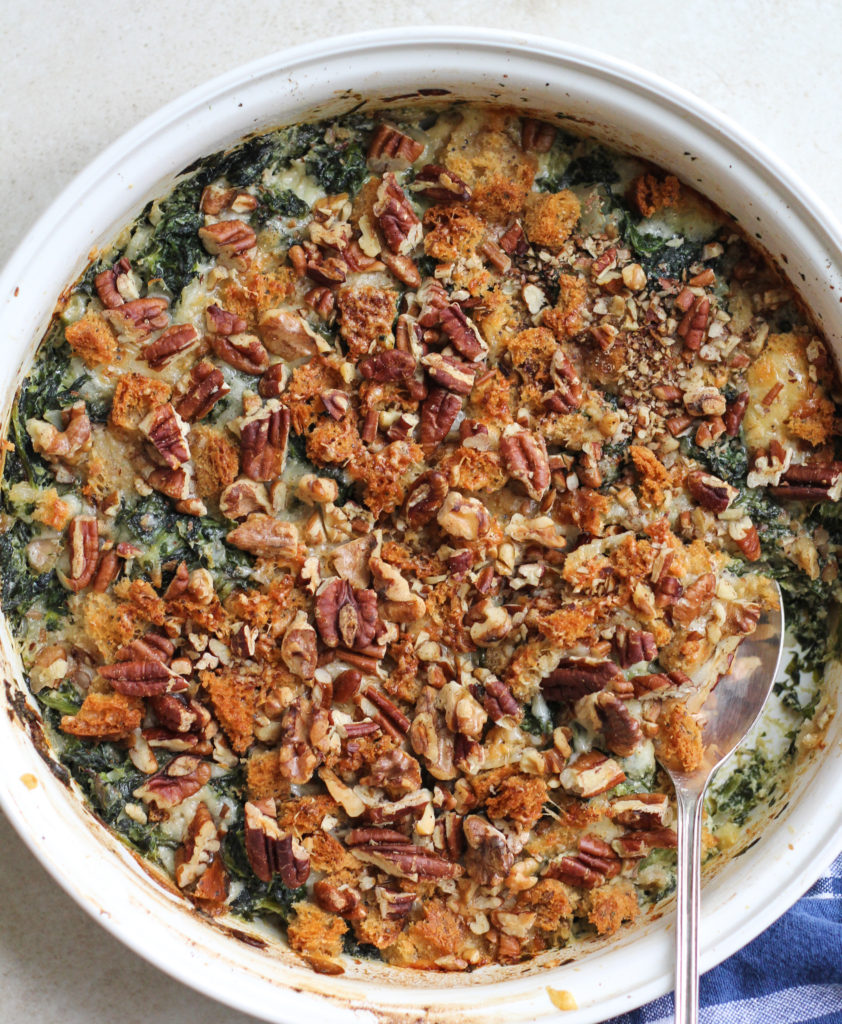 Collard Greens Gratin
2018-11-16 10:19:50
Ingredients
2 pounds collard greens, tough stems removed, torn into pieces
3 tablespoons butter
1 Vidalia onion, diced
3 garlic cloves, minced
2 teaspoons fresh thyme leaves
1 1/2 cups heavy cream
2 teaspoons Dijon mustard
1/4 teaspoon freshly grated nutmeg
salt and pepper
2 slices day-old bread
1/3 cup finely grated parmesan cheese
1 cup coarsely grated fontina, gruyere, or aged white cheddar
3/4 cup pecans, chopped
Instructions
Preheat the oven to 350.
Blanch greens in a pot of lightly salted water for about 2 minutes. Transfer to an ice water bath, then drain. Give them a squeeze, then transfer to a cutting board. Chop the greens into pieces. Separate and loosen any tangles.
Melt the butter in an oven-safe skillet over medium heat. Sauté the onion until translucent, about 5 minutes. Stir in the greens, garlic, and thyme leaves.
In a measuring cup or bowl, whisk the mustard and nutmeg into the cream. Slowly pour the cream into the greens, stirring well. Season with salt and a generous amount of black pepper, to taste. Bring to a simmer and allow it to cook for about 8 minutes.
Tear the bread into small pieces and arrange over the top. Sprinkle parmesan and fontina evenly over the top.
Bake for 20 minutes, or until the cheese begins to bubble and the bread is golden.
Just before serving, sprinkle with pecans and bake until deeply golden (about 10 minutes).
Suwannee Rose https://www.suwanneerose.com/