The first time I tasted gin was at a Christmas party. My brother handed me a g&t. I was sure I wouldn't like it, but at least I'd have something to hold while I mingled.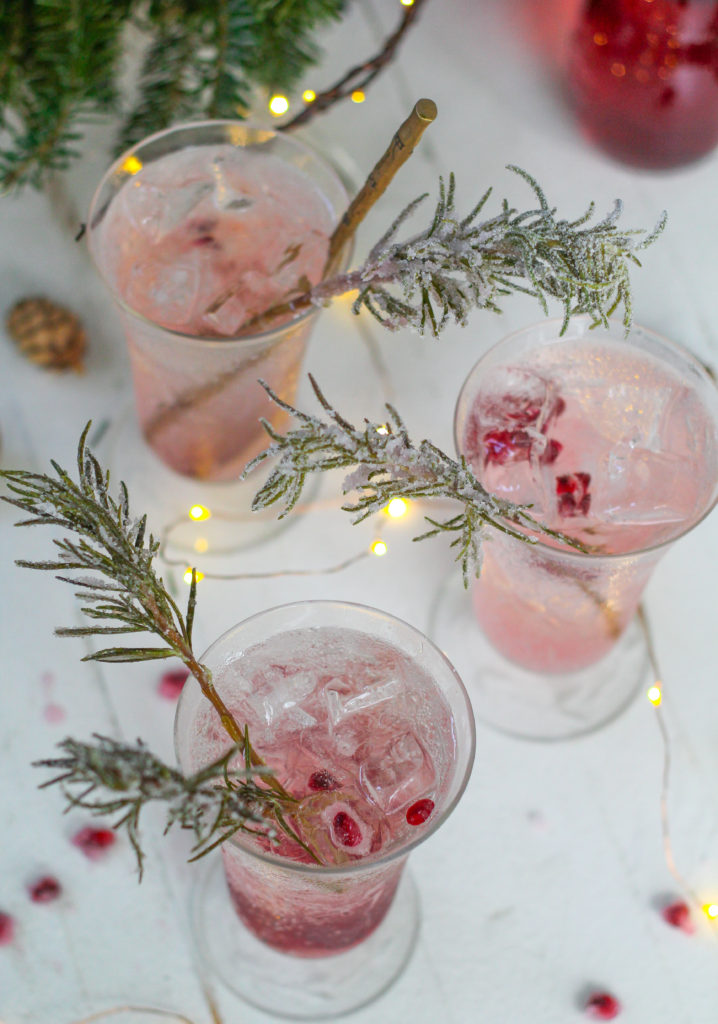 It smelled nice, so I took a sip. It was way more pleasant than I expected. Strangely… like Christmas trees. But so good. I ended up loving it.
To this day, g&t's are my favorite cocktail. I typically go for Hendricks and Fever-Tree tonic, but I can't wait to dress it up for the holidays. This time around, my classic gin and tonic meets rosemary and pomegranate. It's such a festive combo. Let's get mixing…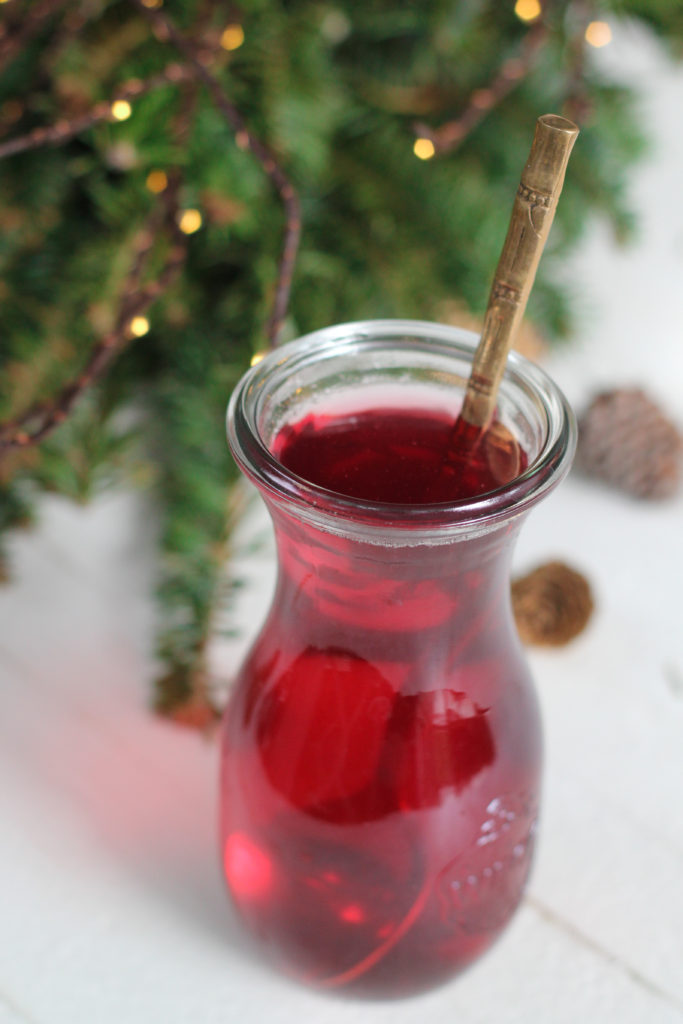 First, we're making this beautiful simple syrup. It's nothing more than sugar and water simmered with rosemary sprigs and pomegranate arils. Once the syrup thickens up a little, strain it into a glass jar.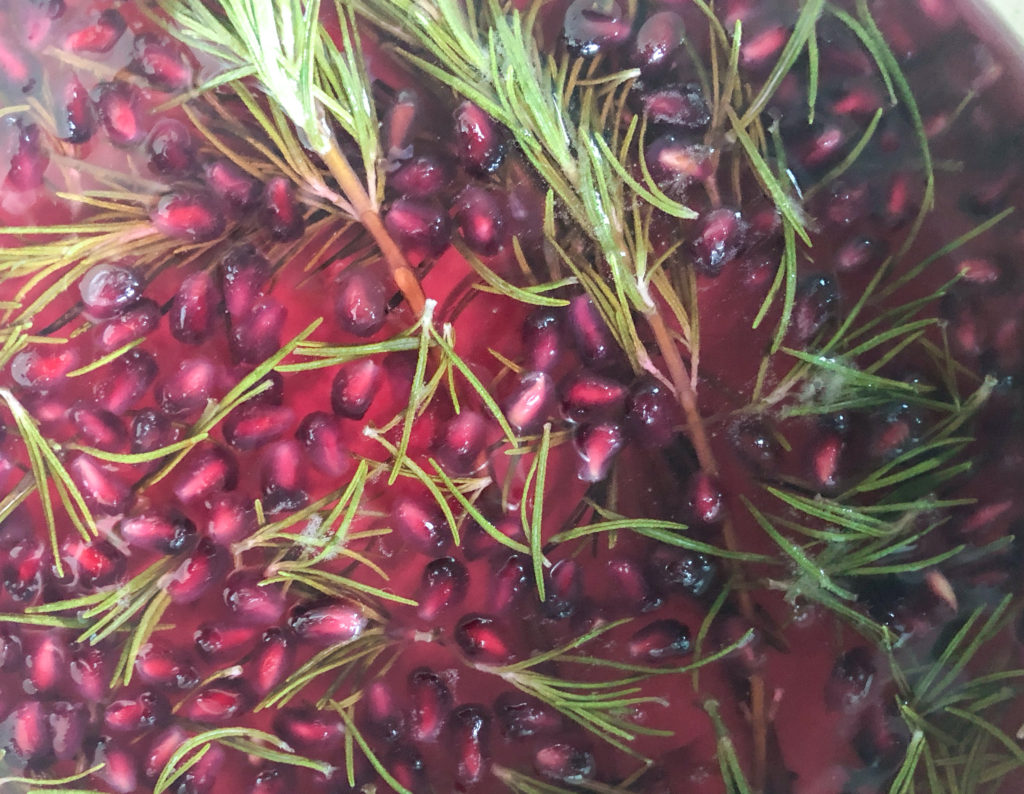 Don't throw away the sprigs of rosemary and pomegranate, though.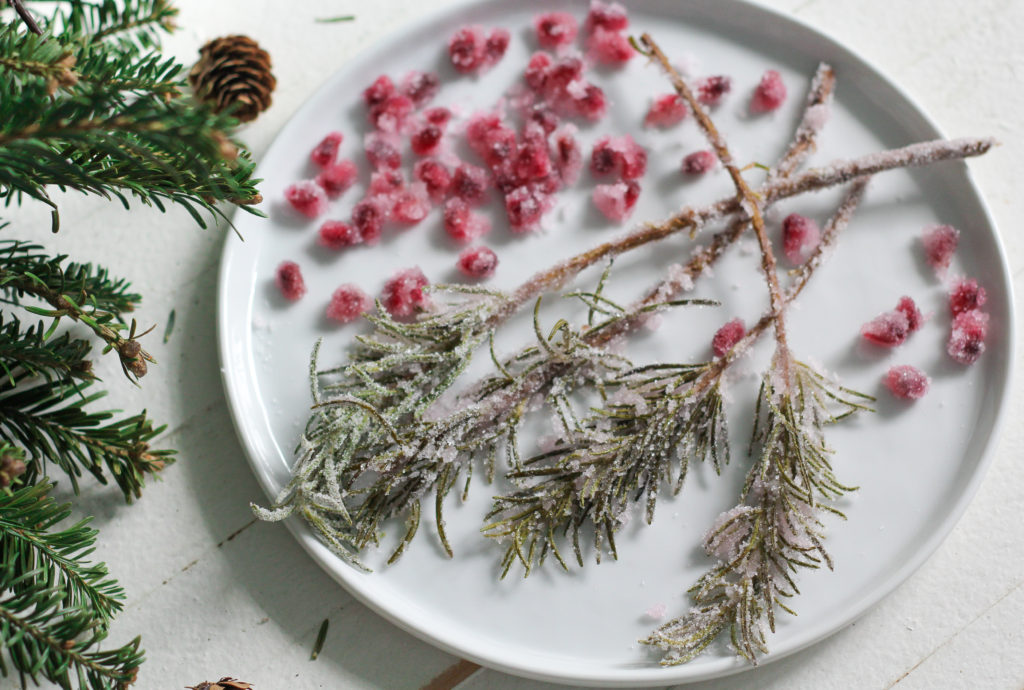 Let the excess simple syrup drip off the rosemary sprigs, then roll them in sugar. Shake off any loose sugar and let them dry on a plate. Now repeat with the pomegranate arils using a fork: drain off syrup, roll in sugar, dry on plate. Now you've got pretty, sugary snow-flocked Christmas trees and berries.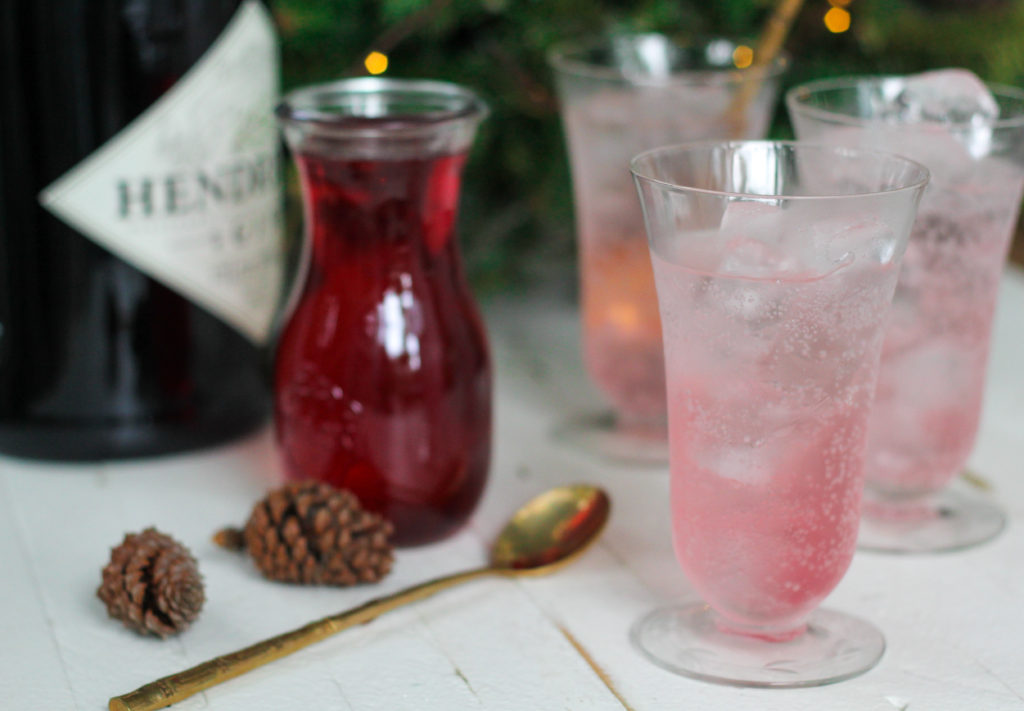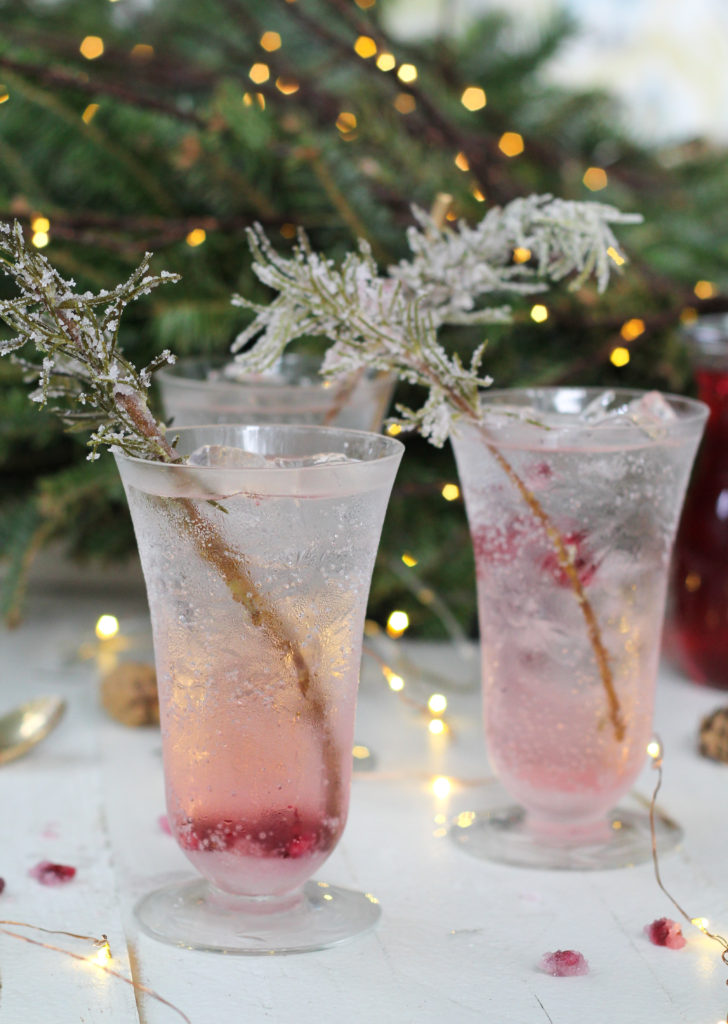 Make your g&t however you like, just stir in a little of this syrup. The rosemary and pomegranate plays well with the herbal notes of gin, and they're both very Christmasy flavors. A splash of tonic makes it sparkly, which is very important. It tastes like the holidays, distilled over ice. Even a little spoonful in some seltzer water makes a fun little sipper.
Now top off the cocktails with your Christmas tree stirrers and sugared pomegranate arils. It's ridiculously festive. Enough to make the Grinch's heart grow three sizes, I'd say.
I flip the rosemary upside-down so I can stir in more of that flavor while I drink it.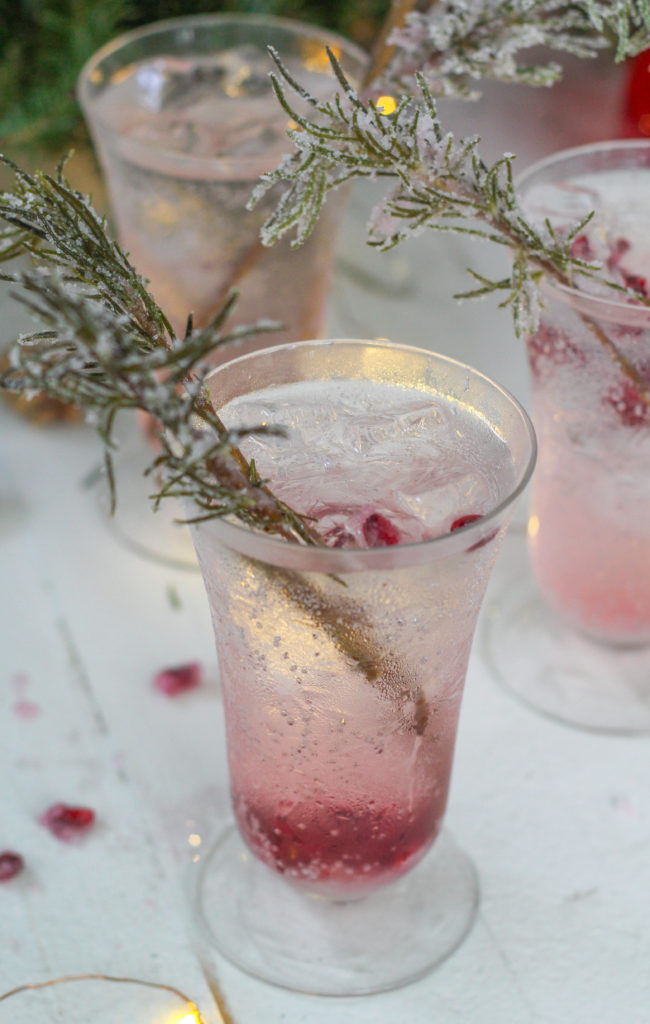 Enjoy the spirit of the season (gin).
Gin and Christmas Trees
4 sprigs rosemary (long stems work best)
arils of 1 pomegranate
2 cups sugar, divided
gin
tonic
Remove the lower leaves of the rosemary sprigs, leaving just a Christmas tree shape on top (trim up the leaves if you like).
Place 1/2 cup sugar in a a shallow dish. Set aside.
Simmer 1 1/2 cups sugar with 1 1/2 cups water in a saucepan over medium heat. Once the sugar dissolves, add the rosemary sprigs, leaves, and pomegranate arils. Keep simmering until the syrup thickens, about 5 more minutes. Remove from heat and allow to cool.
Strain the syrup into a glass jar. Dip the rosemary sprigs in the shallow dish of sugar. Lightly shake off any excess, then move them to a plate to dry. Use a fork to roll the pomegranate arils in the sugar and place them on the plate to dry.
Mix up your gin and tonics how you like. I prefer 1 part gin to 3 parts tonic, stirred with ice. Garnish with sugared rosemary Christmas tree stirrers and some sugared pomegranate arils.
Cheers!