On a narrow dirt road just off the interstate in Tampa, through a tunnel of oak trees, you'll find 67 acres of scrub, tree canopy, and lakes where cats roam. It's home to felines great and small: lions and tigers rescued from circuses and zoos, exotic cats once kept by crazy people, injured Florida wildcats being rehabilitated, and even some tiny adoptable domestic kittens.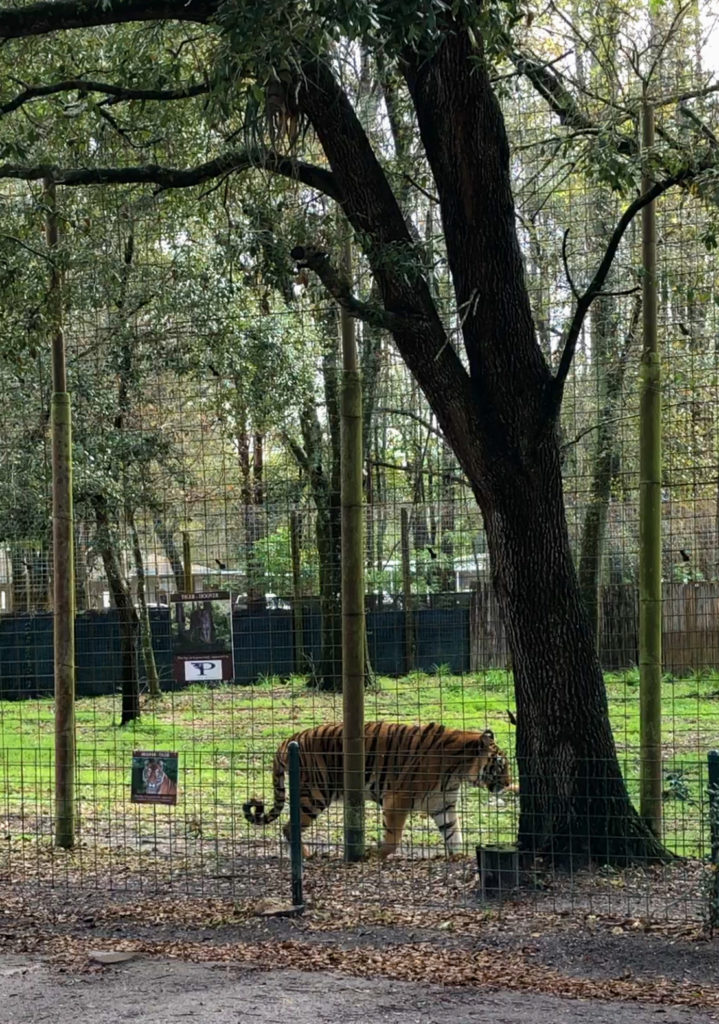 Yep, it's a cat person's heaven. The regular tours are great. You walk along dirt paths through the sanctuary. It's a quiet experience. You follow a guide, wearing earbuds so you hear each cats' pre-recorded story without disturbing them. Every enclosure has places for them to climb, play (sometimes even swim) and of course, hide. If they choose not to be seen, tough luck. These cats aren't here to perform for you.
All the big cat gets to go "on vacation," which means they're moved from their home enclosure into a series of tunnels through the park, where they enter a 2 1/2 acre area with lakes, tunnels, giant platforms and oak trees, along with plenty of unfortunate birds and squirrels. Some cats who were rescued together vacation together.
Every year I look forward to watching them play with pumpkins around Halloween, unwrap boxes and attack Christmas trees.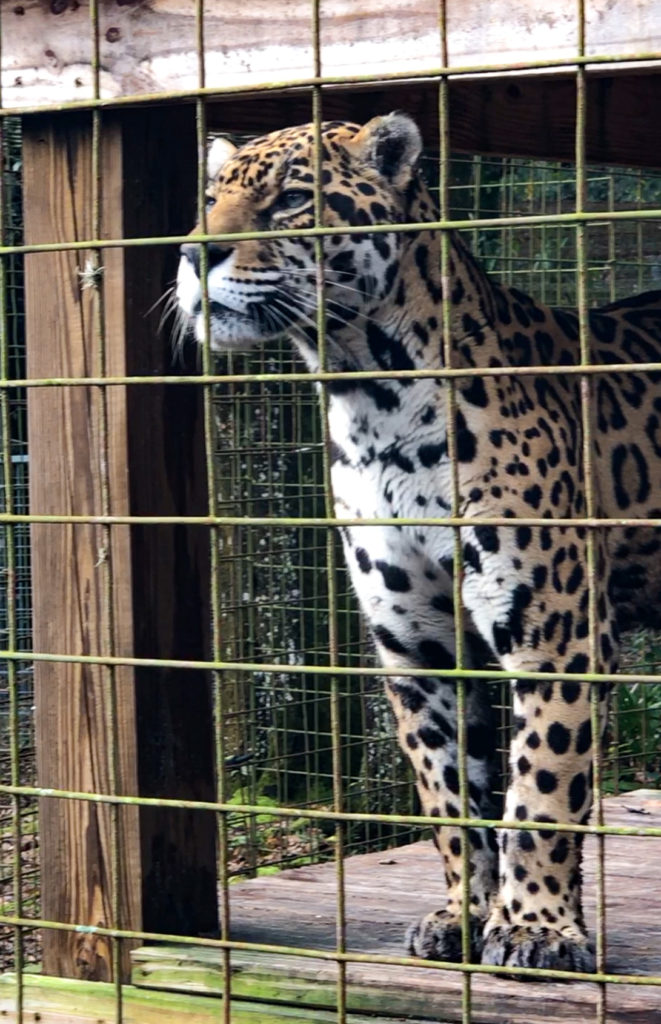 This feeding tour was a different experience. Just like domestic cats, when it's feeding time, they all come out to play. My friends and I got to the park early, and from outside the gate we could hear groans of hungry lions in the distance. After lots of instructions and signing our lives away (ha), our guide retrieved a big wagon with special food for a handful of cats we'd get to watch eat breakfast that morning. There were buckets of ground meat with vitamins mixed in and some big, gnarly hunks of raw meat, all labeled with the cats' names. The cats not on our tour were fed earlier, but they still came out to watch the meat wagon roll by. Some waited near their feeding areas, hoping to be fed again (cat people will be familiar with this trick).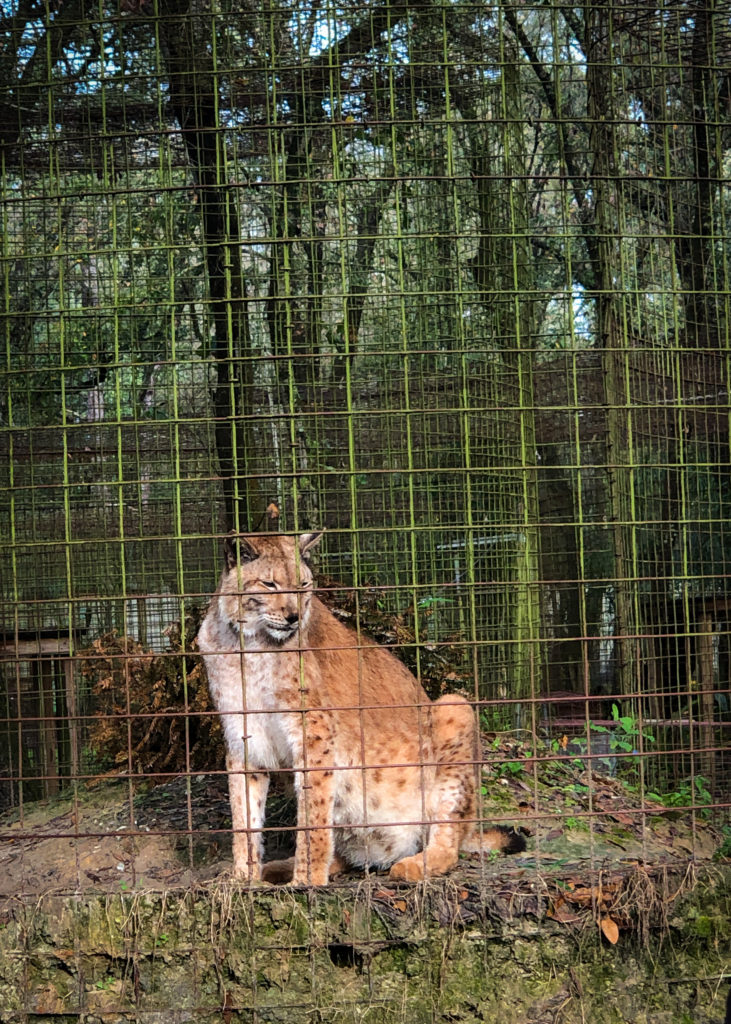 Apollo the Siberian Lynx, hoping for a second breakfast.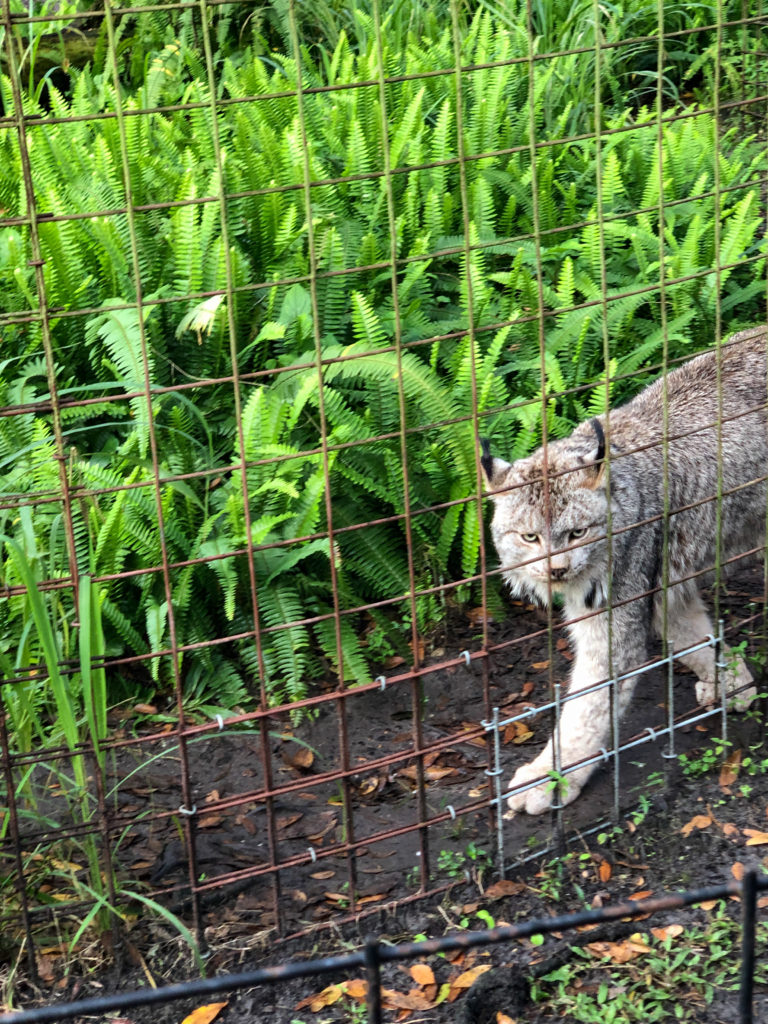 Gilligan the Canada Lynx strutted by, showing off big, beautiful paws.
Once we got to each enclosure, our guide lifted a gate and arranged the food on a concrete platform, then she lifted a second gate to let the cat into that feeding area.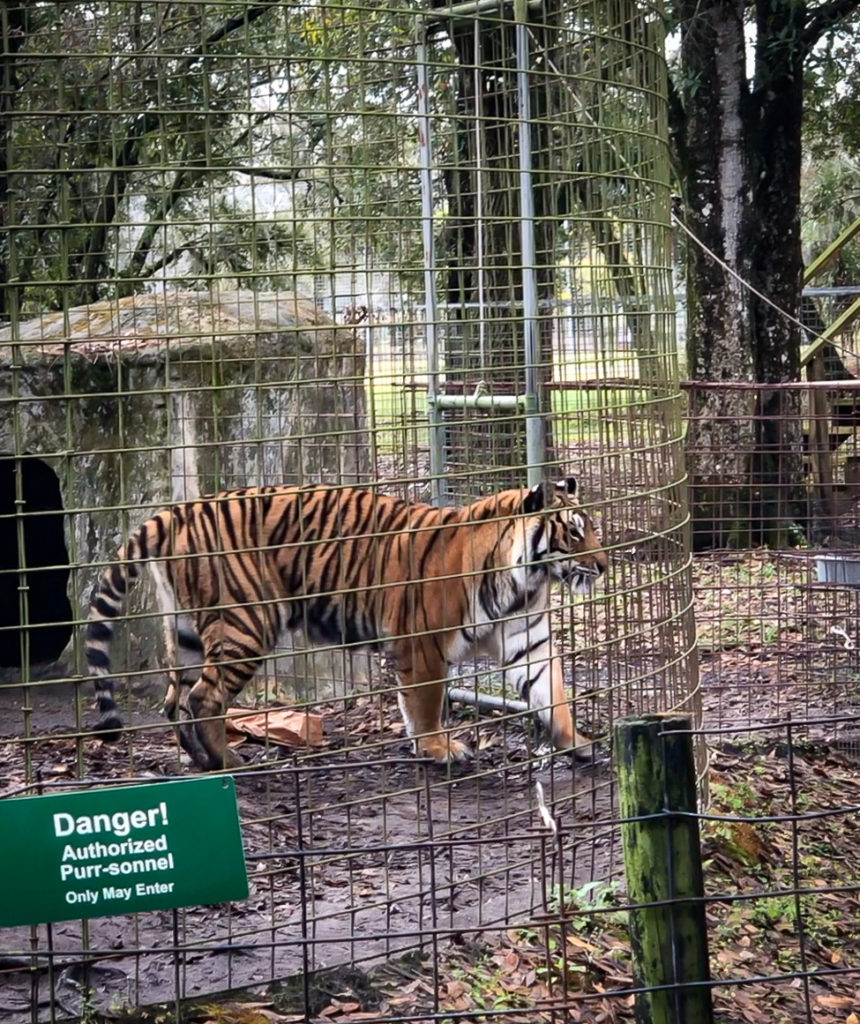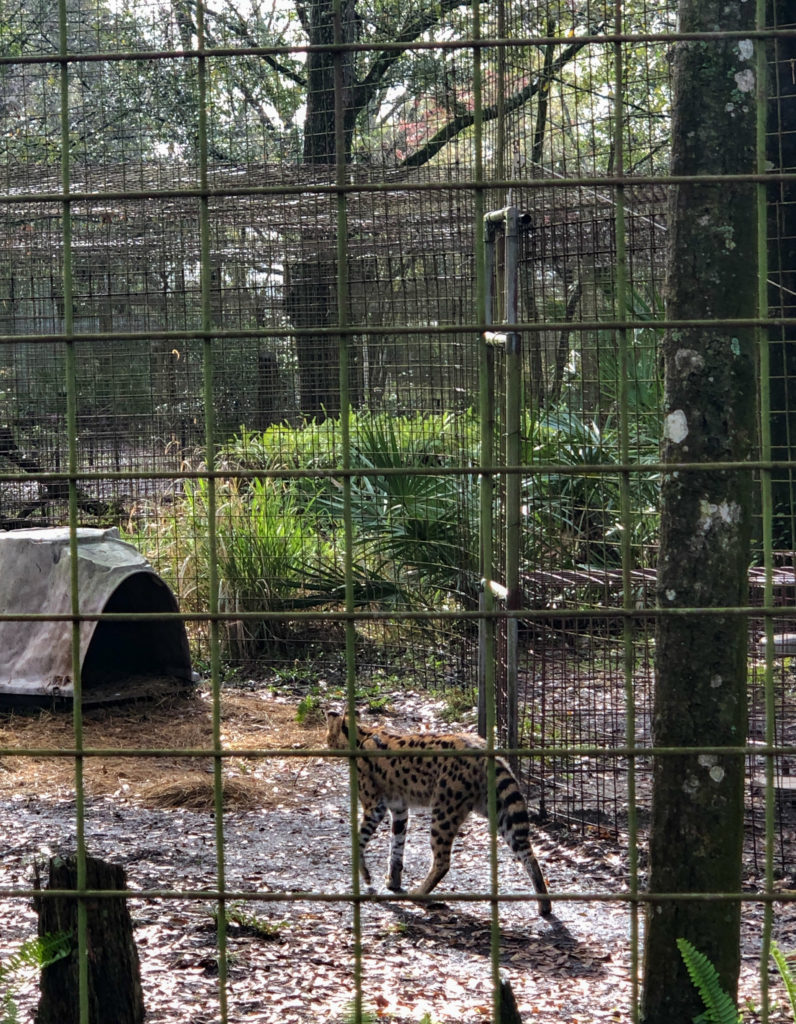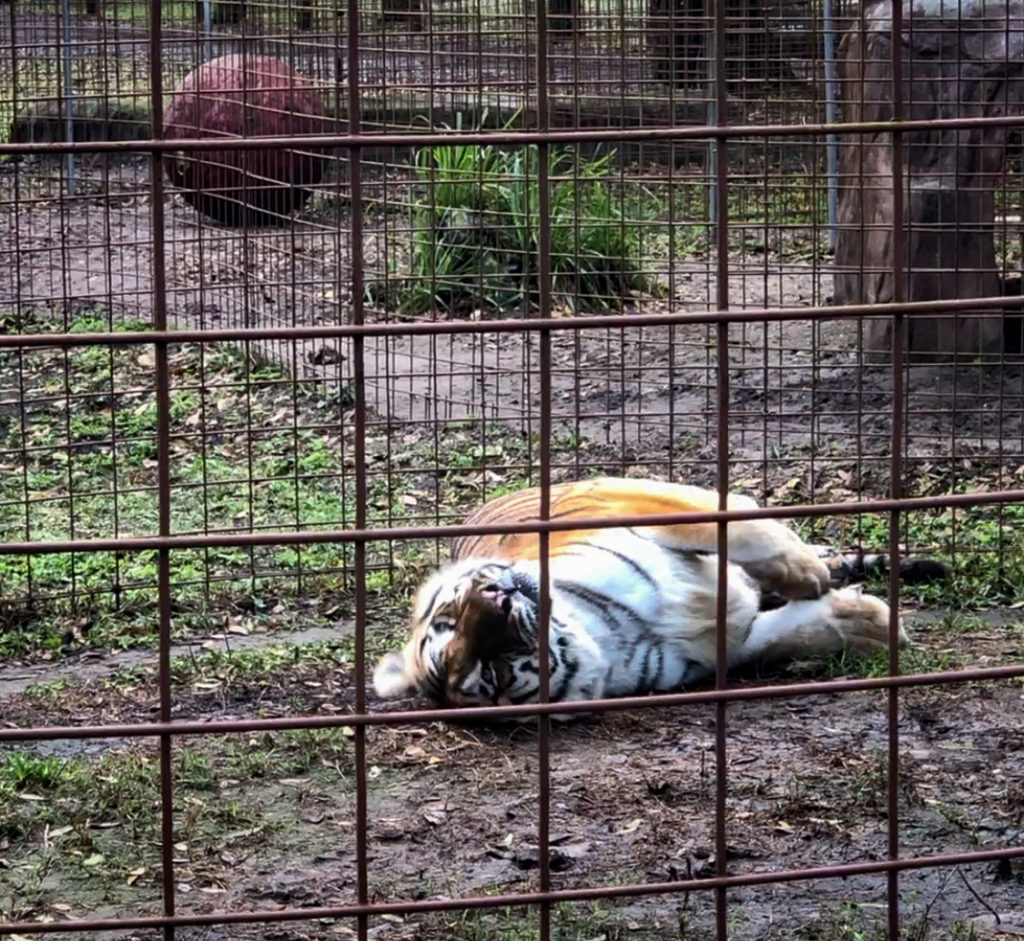 This 400-pound tiger named Kali gave us quite a show by purring and rubbing her face along the fence. Then she plopped down and rolled around on her back.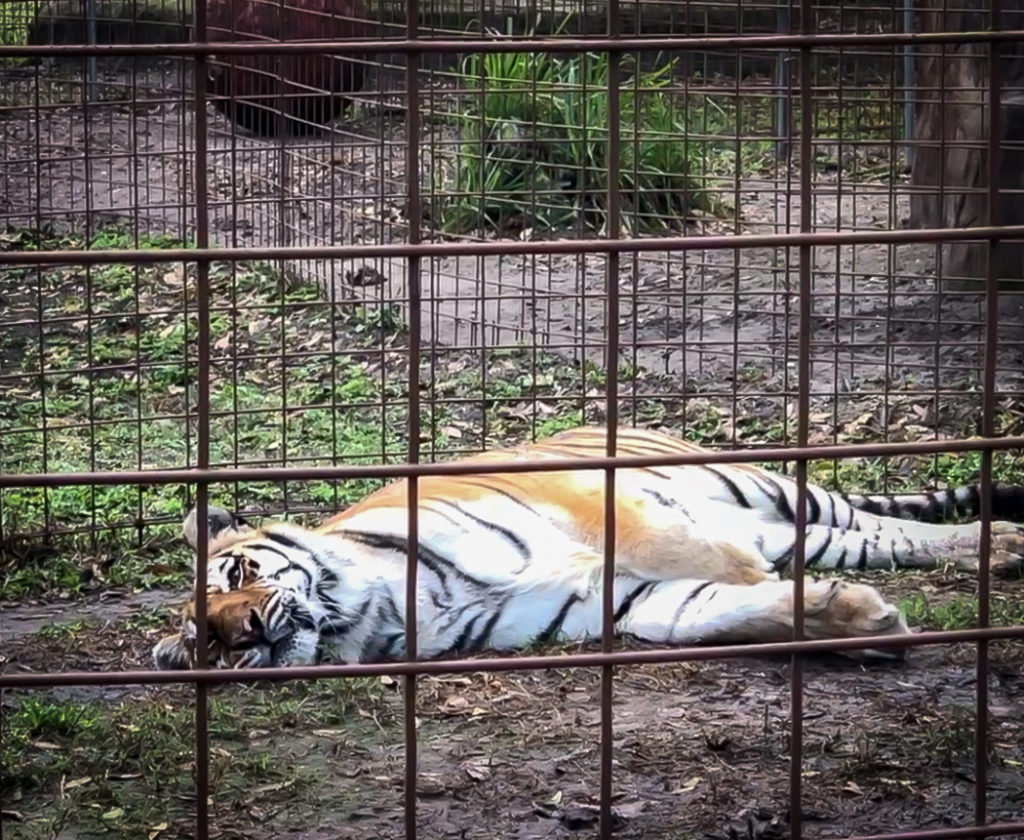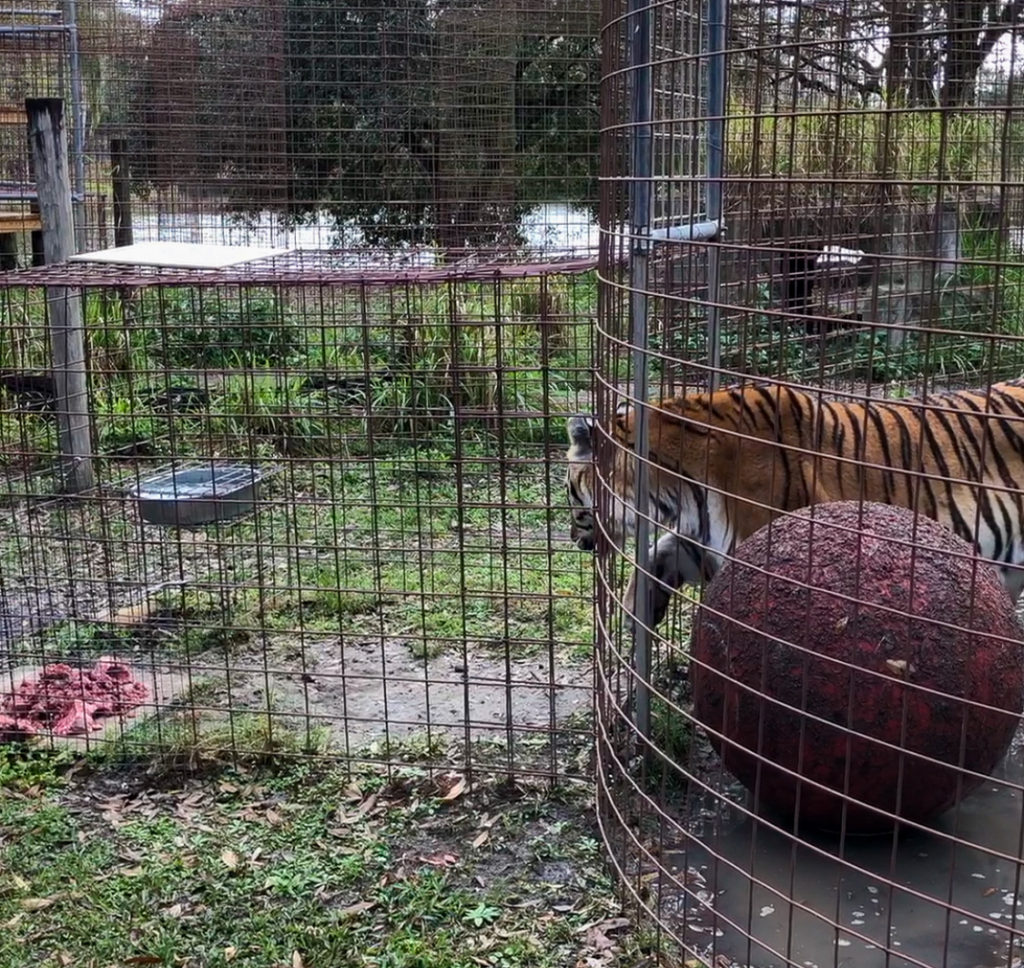 When her food was ready, she hesitated to go in the feeding area because her toy ball was blocking it. She lightly batted it with her paw, as if she just couldn't move it. Maybe one of us could help? She managed eventually, and got cheers from us cat ladies.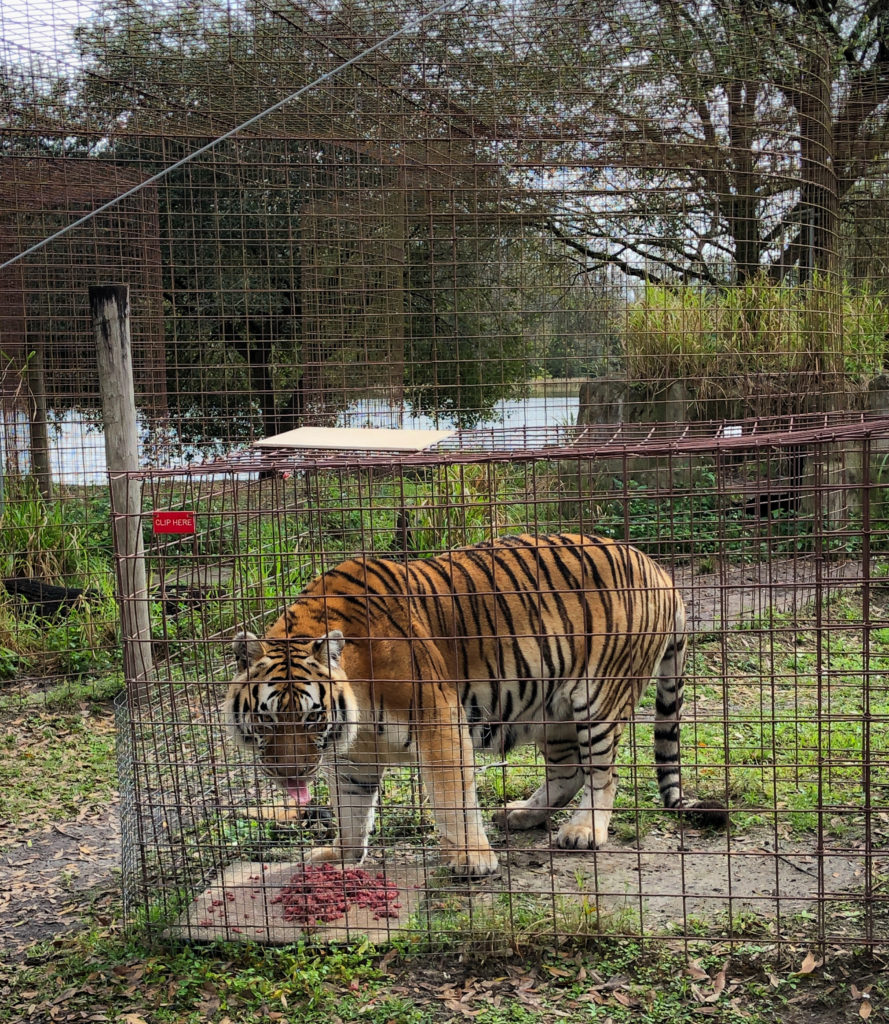 I recommend taking any tour of Big Cat Rescue, but if you really want to see them up-close and interactive, go for breakfast.