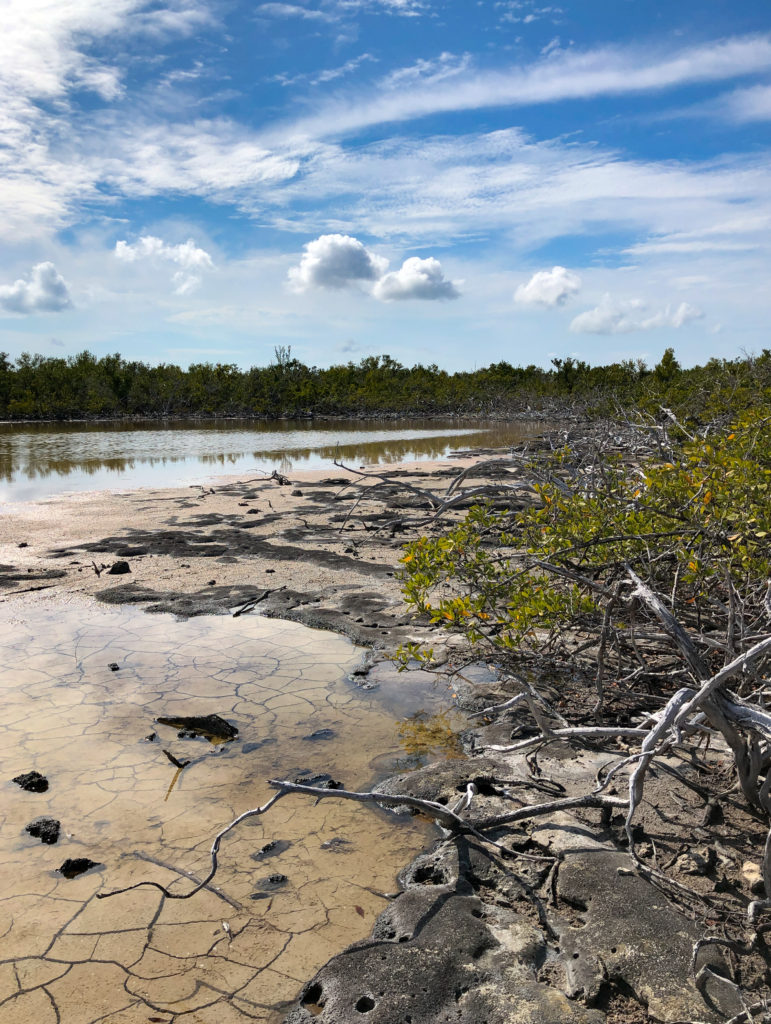 This month we explored trails on No Name Key, where it feels like another planet thanks to the exposed limestone, a rocky, bubbly, crackly terrain.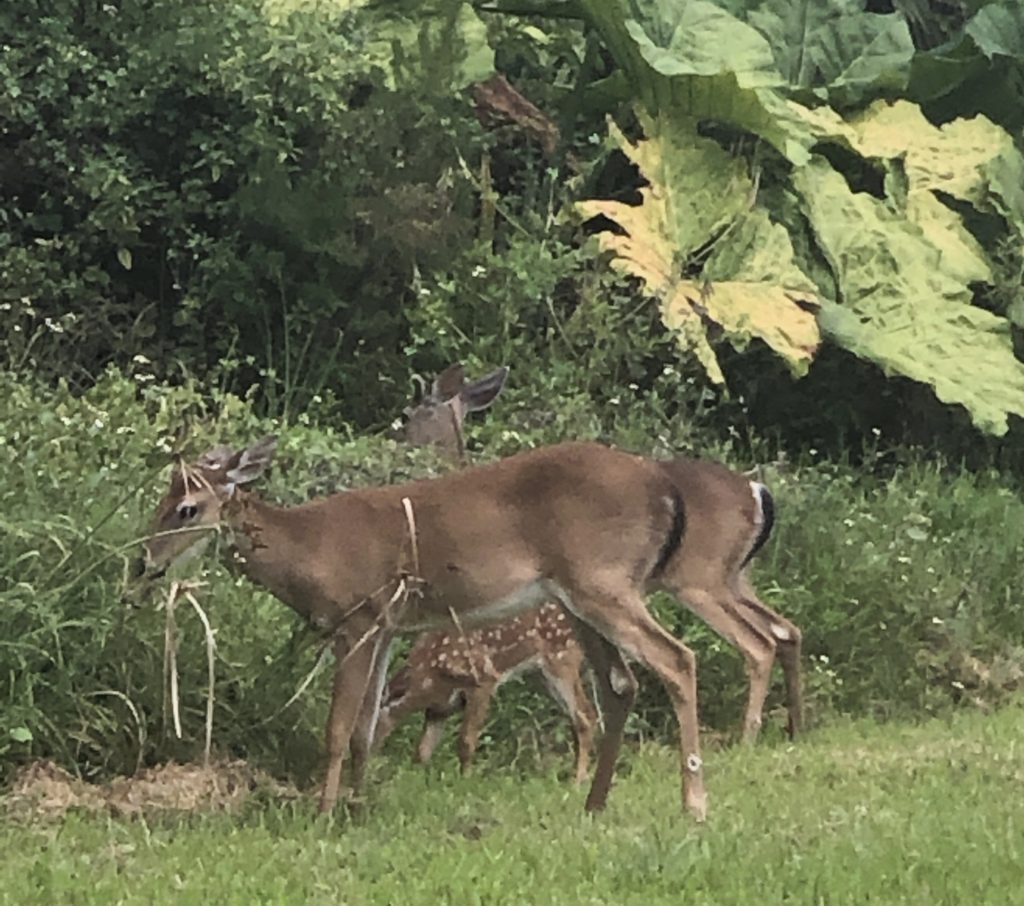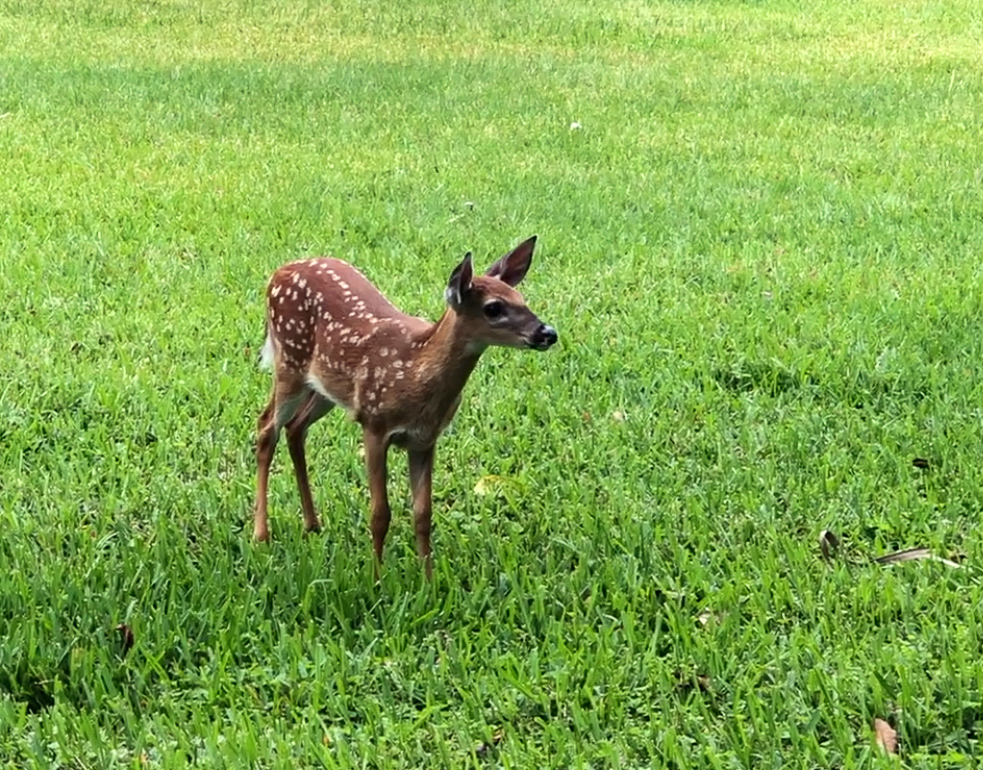 On the way back we stopped off in the Everglades, where we met a white-tailed deer family. It's amazing how much bigger they are than key deer.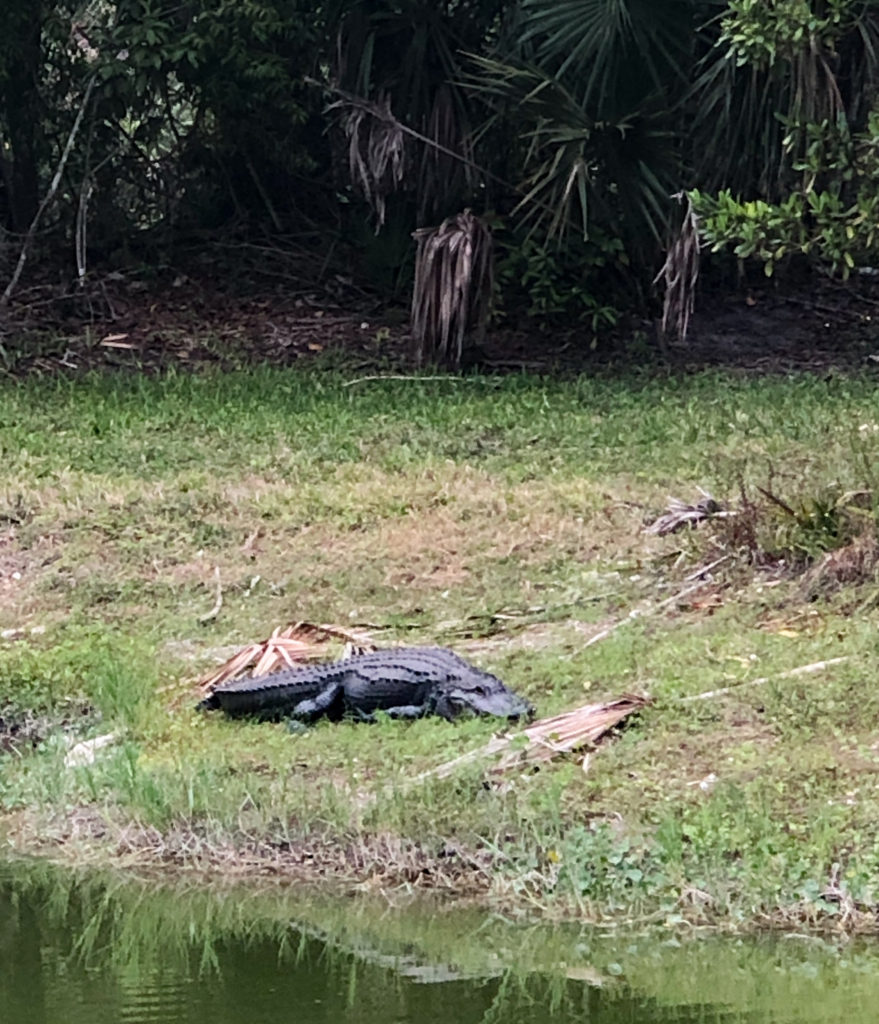 There were two fat alligators when we walked up to this pond. One quickly slithered into the water and disappeared under the surface while the other kept an eye on us.
It was overcast while we drove down Alligator Alley, and we saw so many gators basking on the banks and swimming. Dozens.
Once again we did not stop at Skunk Ape Research Center or Clyde Butcher's Gallery. We always say we will, and then we realize we'd rather keep driving and taking in the scenery outside the window. I don't look for Skunk Ape, but it's no surprise something like that was conjured up in this place.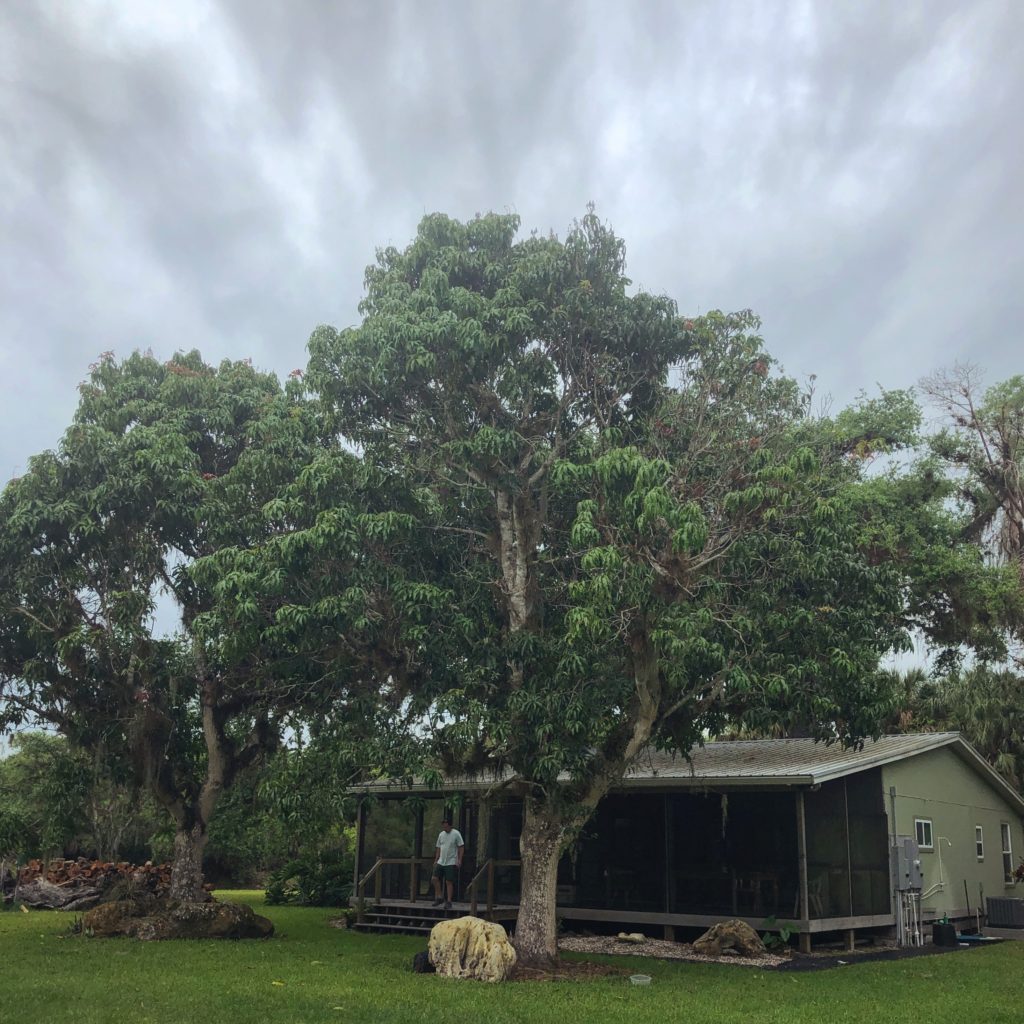 "There are no other Everglades in the world. They are, they have always been, one of the unique regions of the earth, remote, never wholly known. Nothing anywhere else is like them; their vast glittering openness, wider than the enormous visible round of the horizon, the racing free saltness and sweetness of the their massive winds, under the dazzling blue heights of space. They are unique also in the simplicity, the diversity, the related harmony of the forms of life they enclose. The miracle of the light pours over the green and brown expanse of saw grass and of water, shining and slow-moving below, the grass and water that is the meaning and the central fact of the Everglades of Florida. It is a river of grass."
Marjory Stoneman Douglas, The Everglades: River of Grass, 1947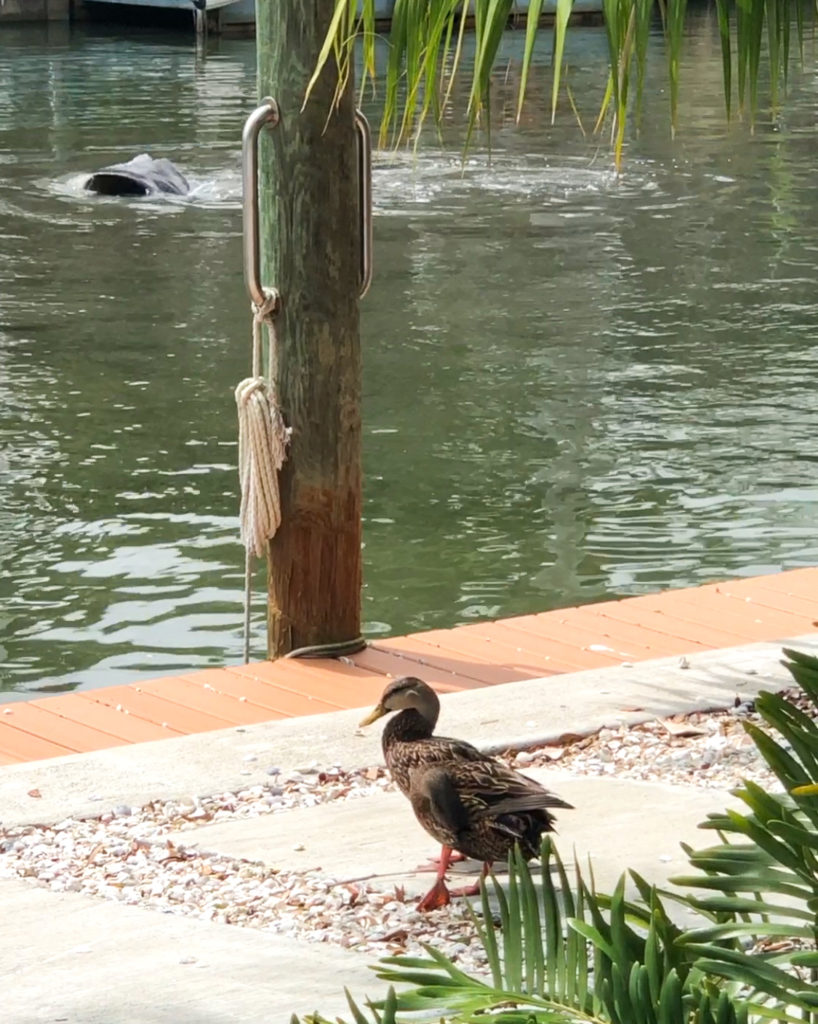 My friend Jennifer watched a manatee give birth in the canal from her porch. They've been very active lately, flipping their tails and splashing around. The ducks enjoy watching them as much as I do.
There was so much more we did this month, and more posts I wish I had time for. I'm so thankful to have all you friends here, who appreciate this one-woman show for what it is.