I love April for the open windows, flowers, and the first wave of tropical fruit.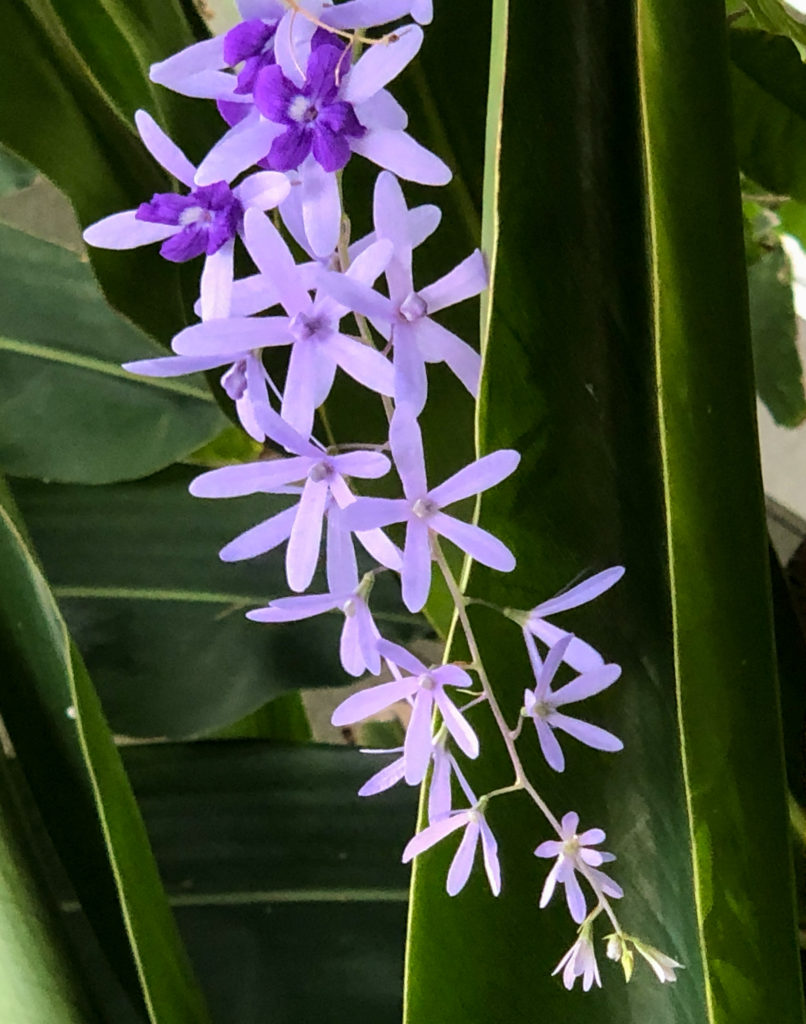 Purple Petrea Volubilis, also known as Queen's Wreath. I love watching these flowers drop and spin like pinwheels.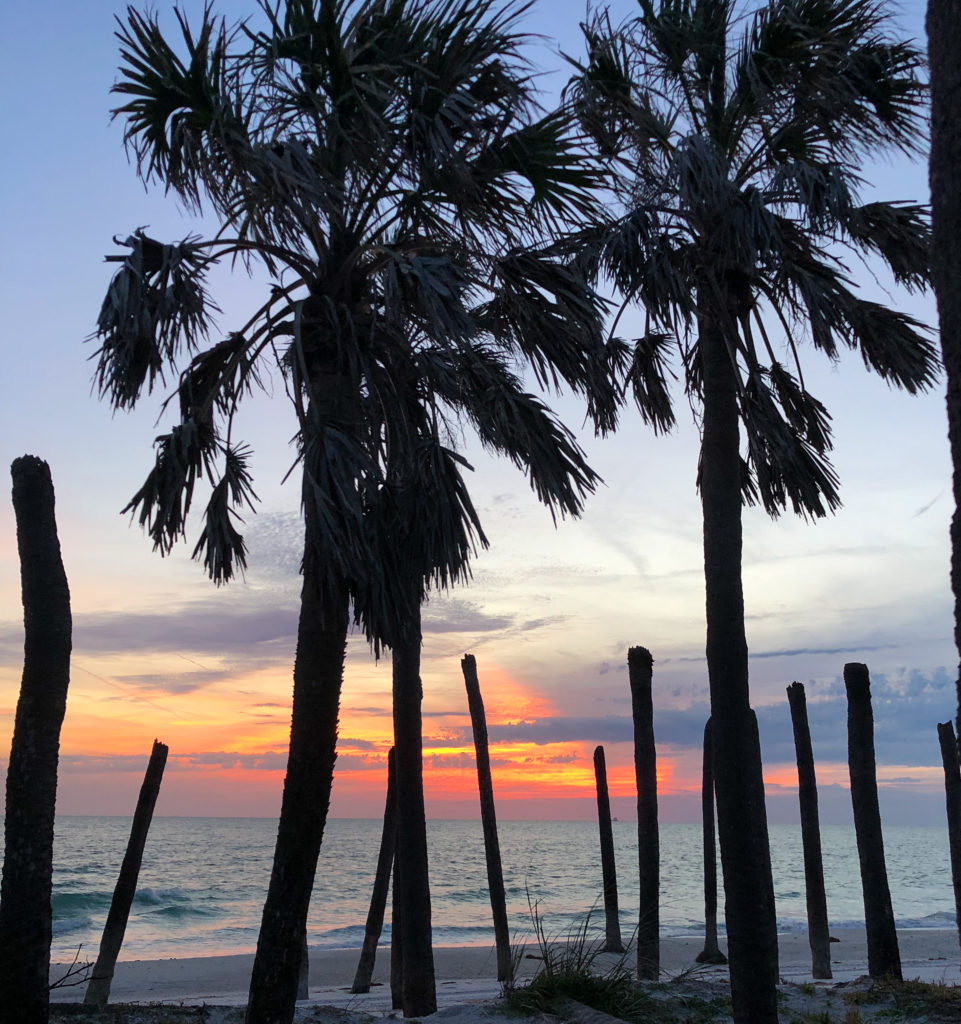 Toby captured this beautiful sunset on Egmont Key. That's the only place I've ever seen the green flash. Yes, it's a real thing.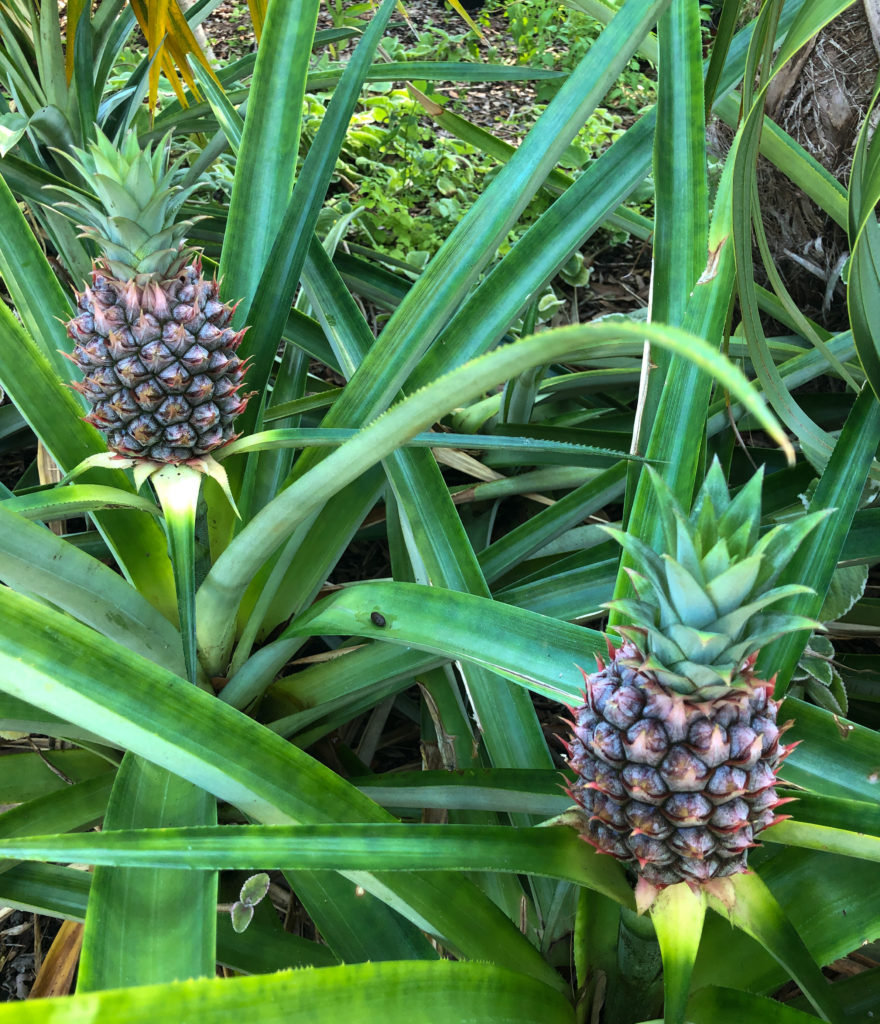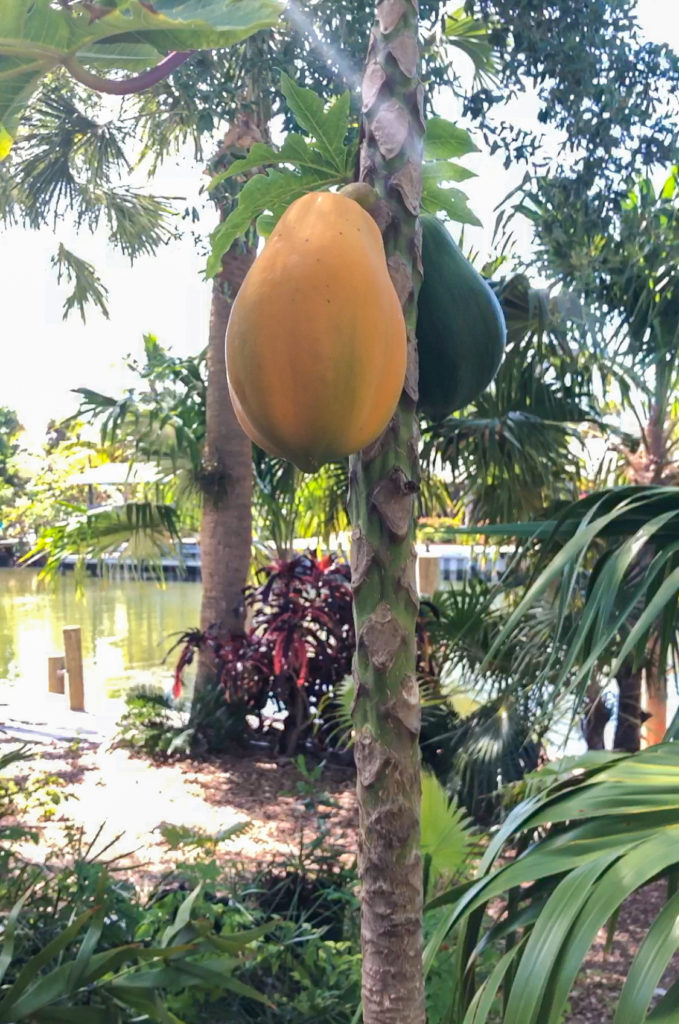 We ate that papaya yesterday and it was sweet, so we'll keep this new tree.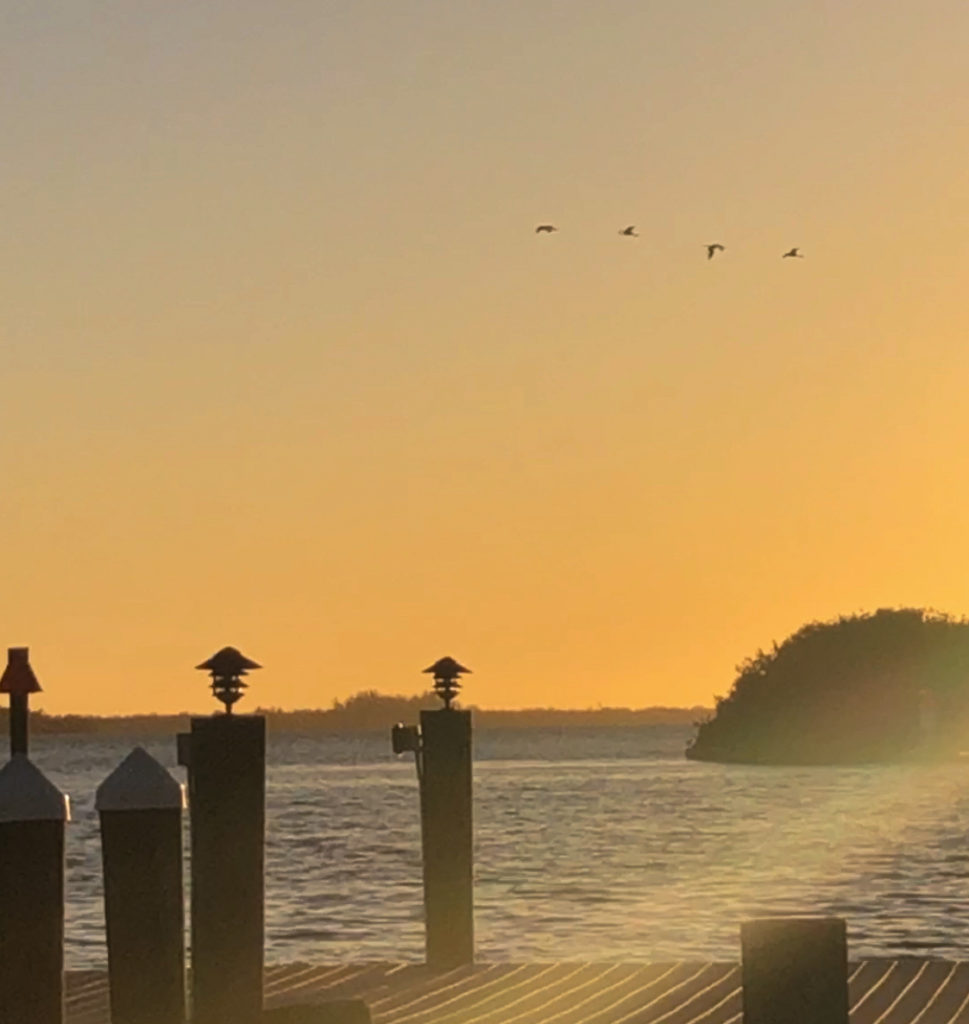 Roseate spoonbills flying by at sunset over Pine Island Sound. Their hot pink didn't show up so you'll have to take my word for it.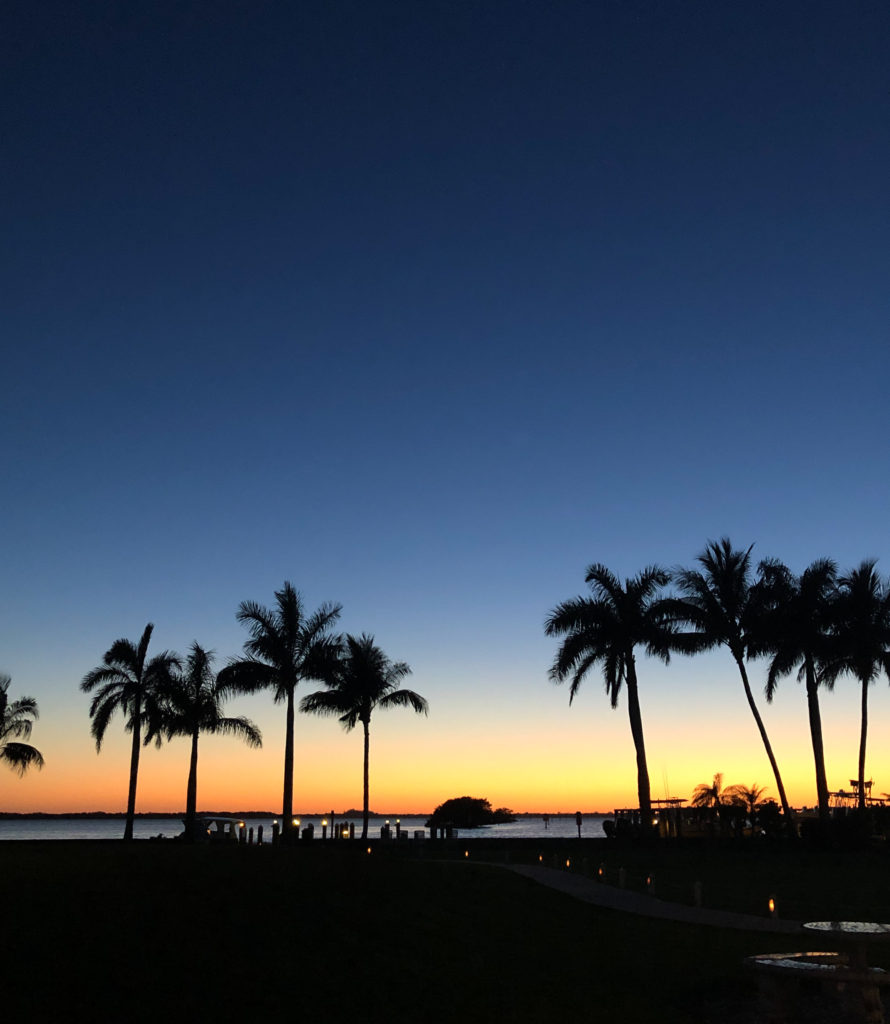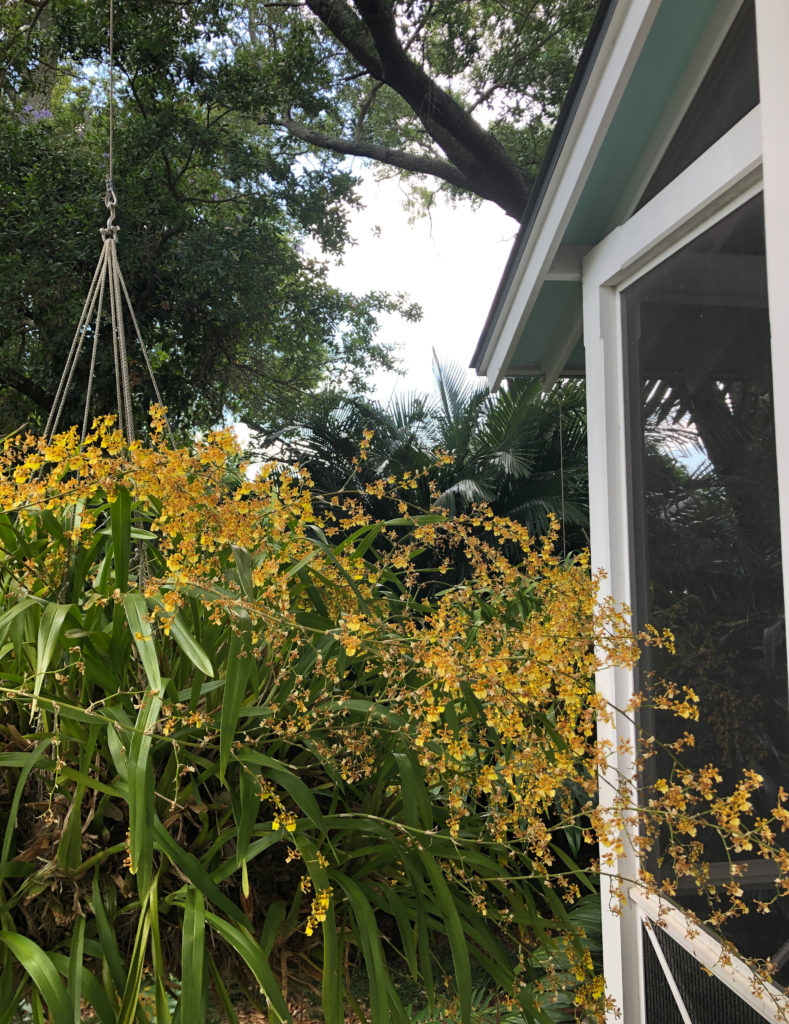 One of our prized dancing lady orchids, gifted to us by our friend Jeep. We have three hanging around the porch and each one is massive and covered in sprays of tiny yellow flowers right now. There was a possum living in this one last year and it didn't bloom much. Thankfully he moved out.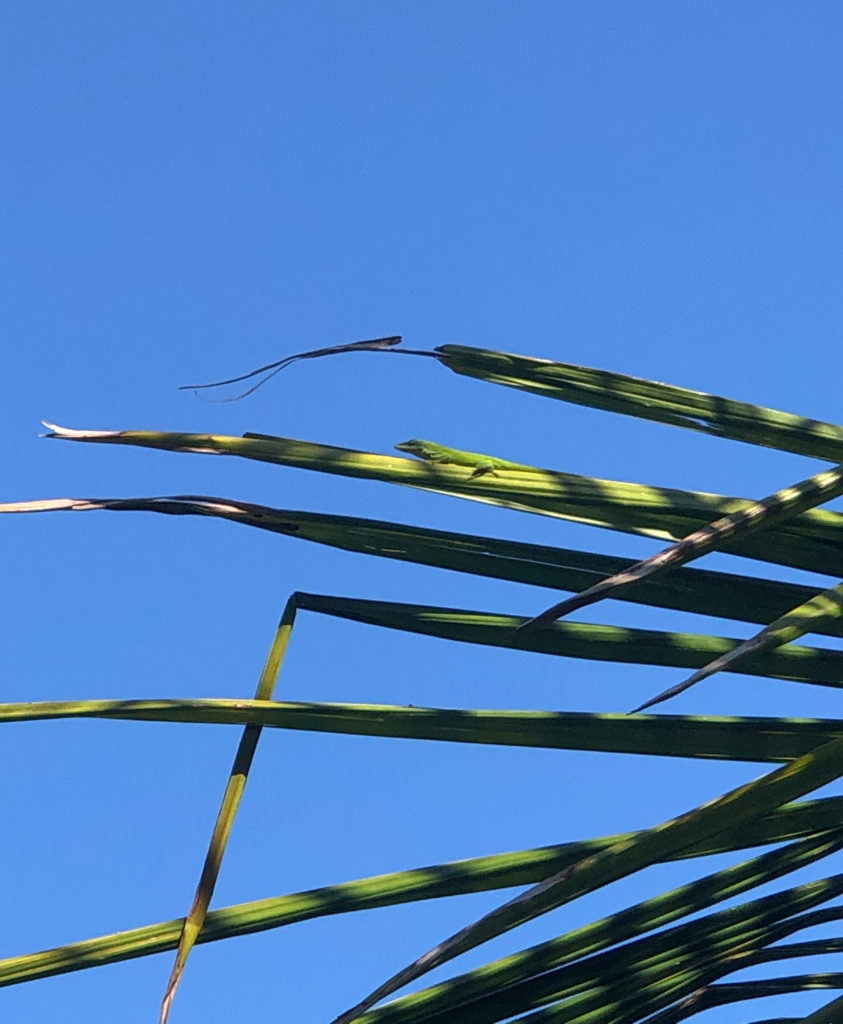 My beautiful green anole friend camouflaged on a palm frond.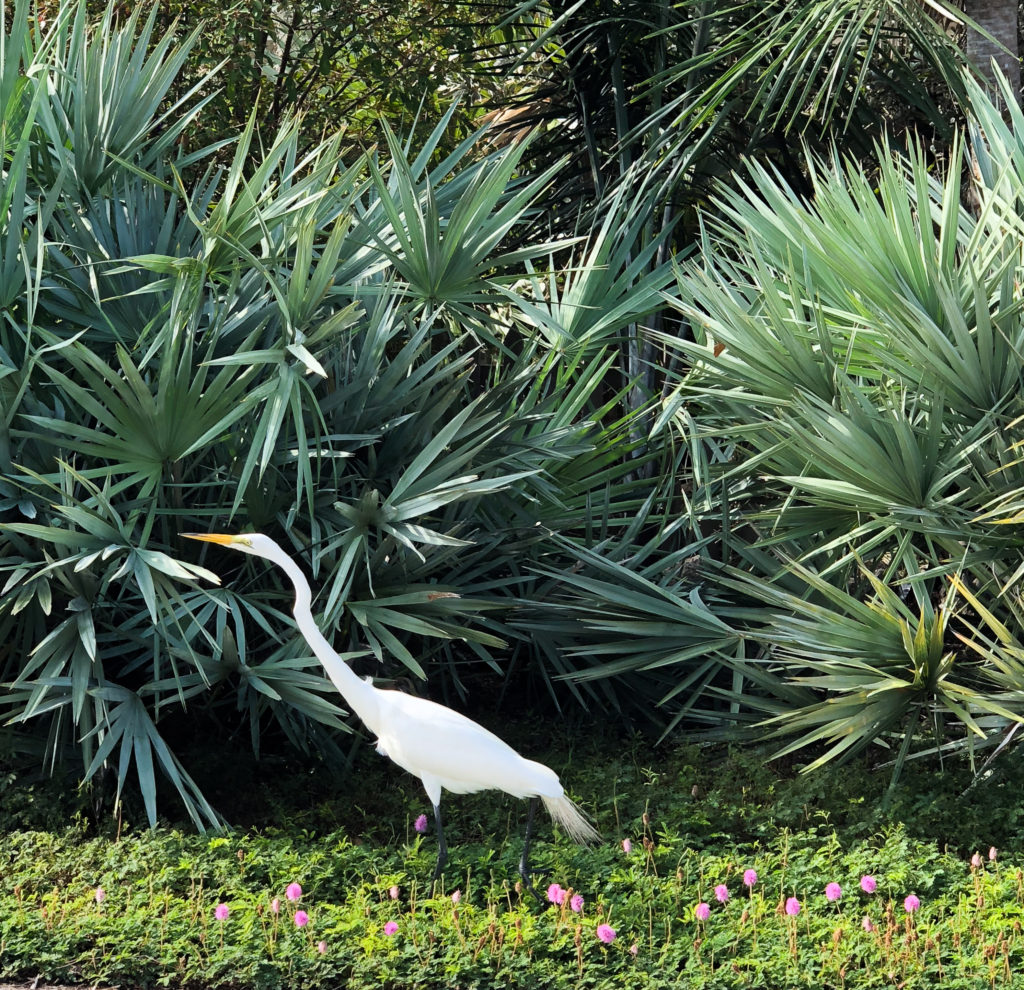 I ask this egret to please spare the green anoles.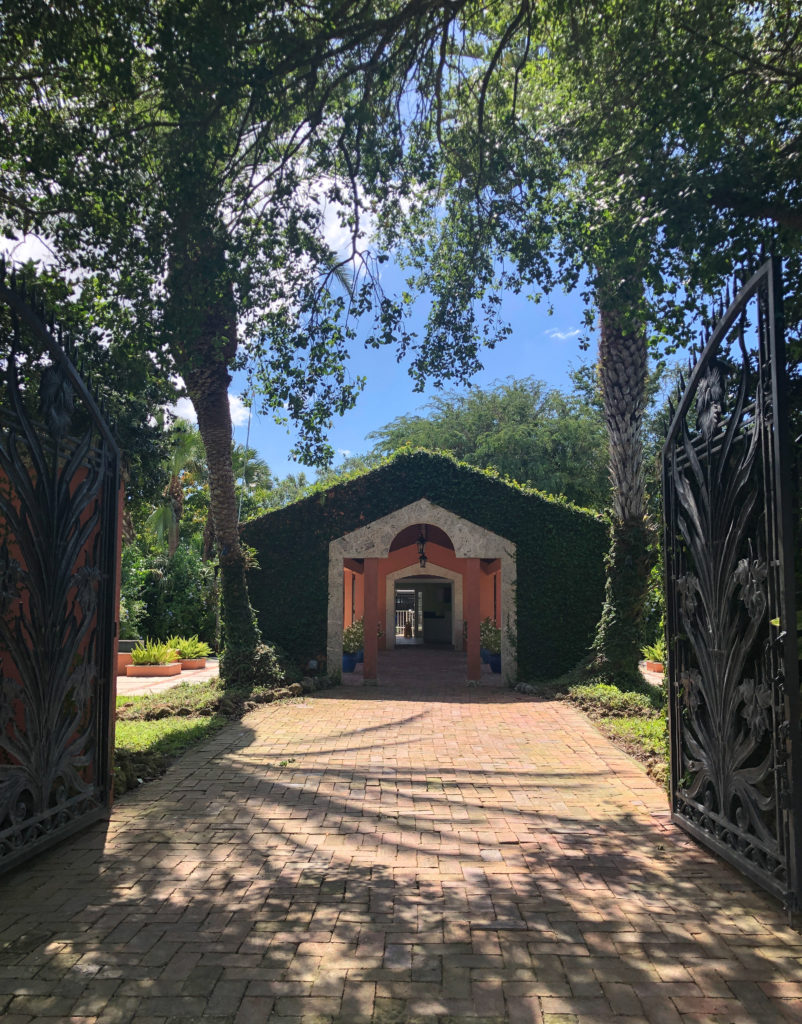 We stopped at Soroa Orchids in Homestead. Reasonable prices and a kitty named Lucky will give you a tour.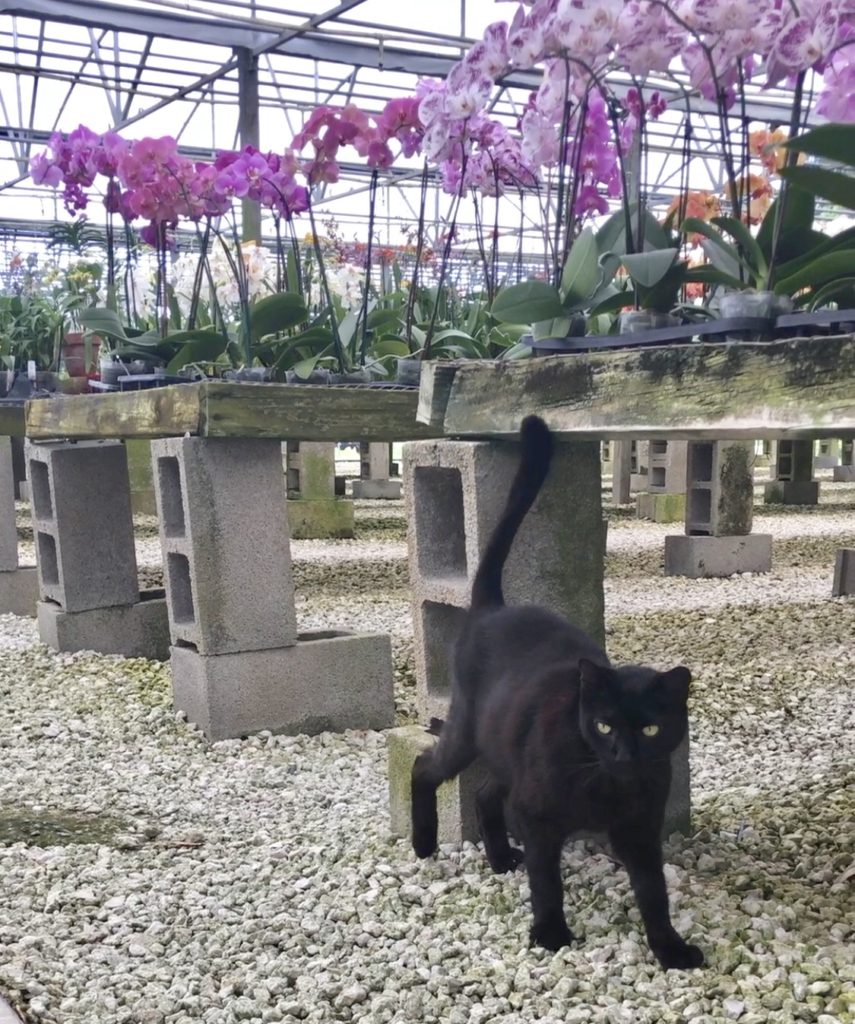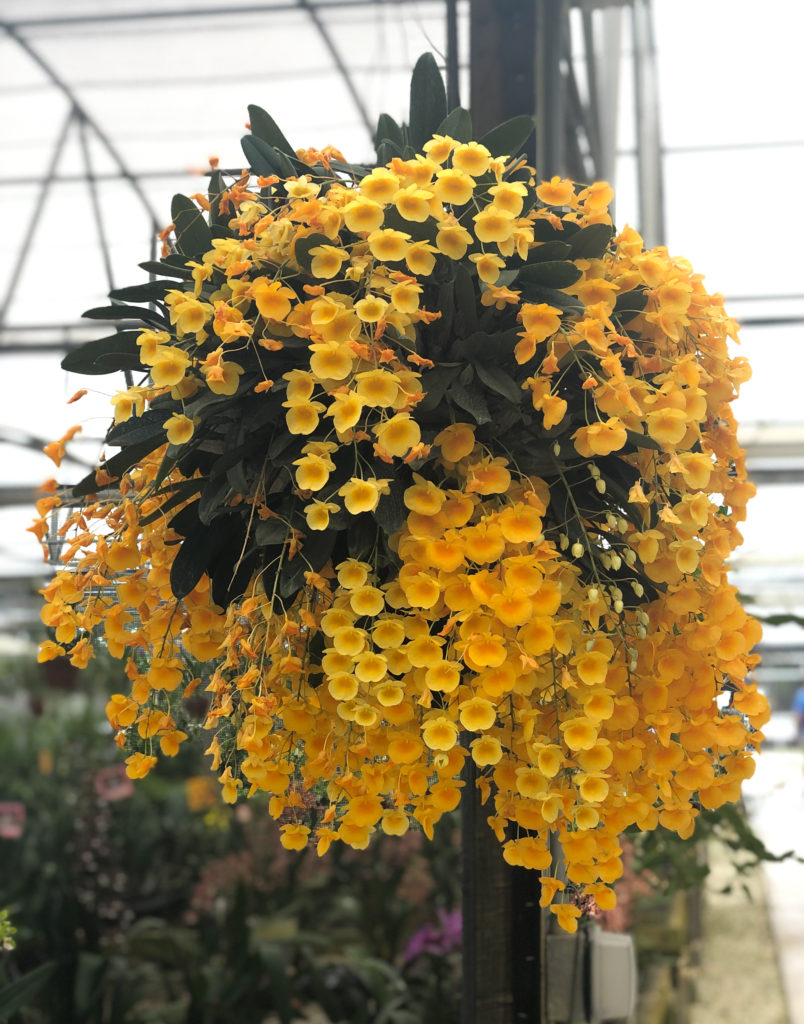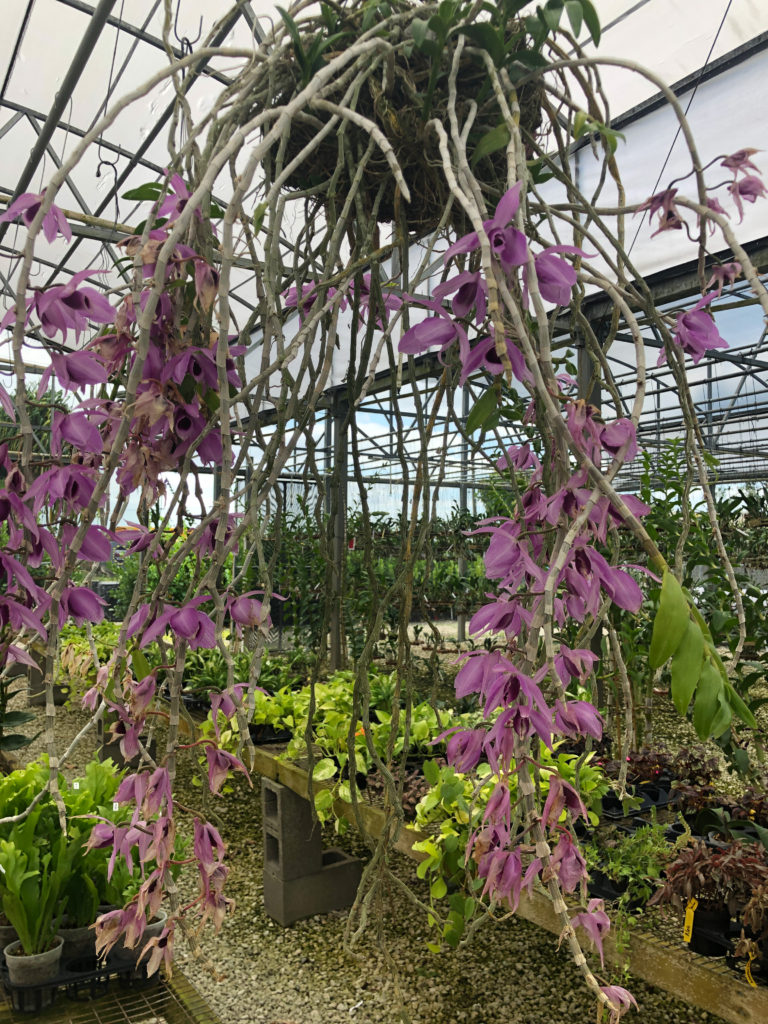 This one smelled intensely like Juicy Fruit gum.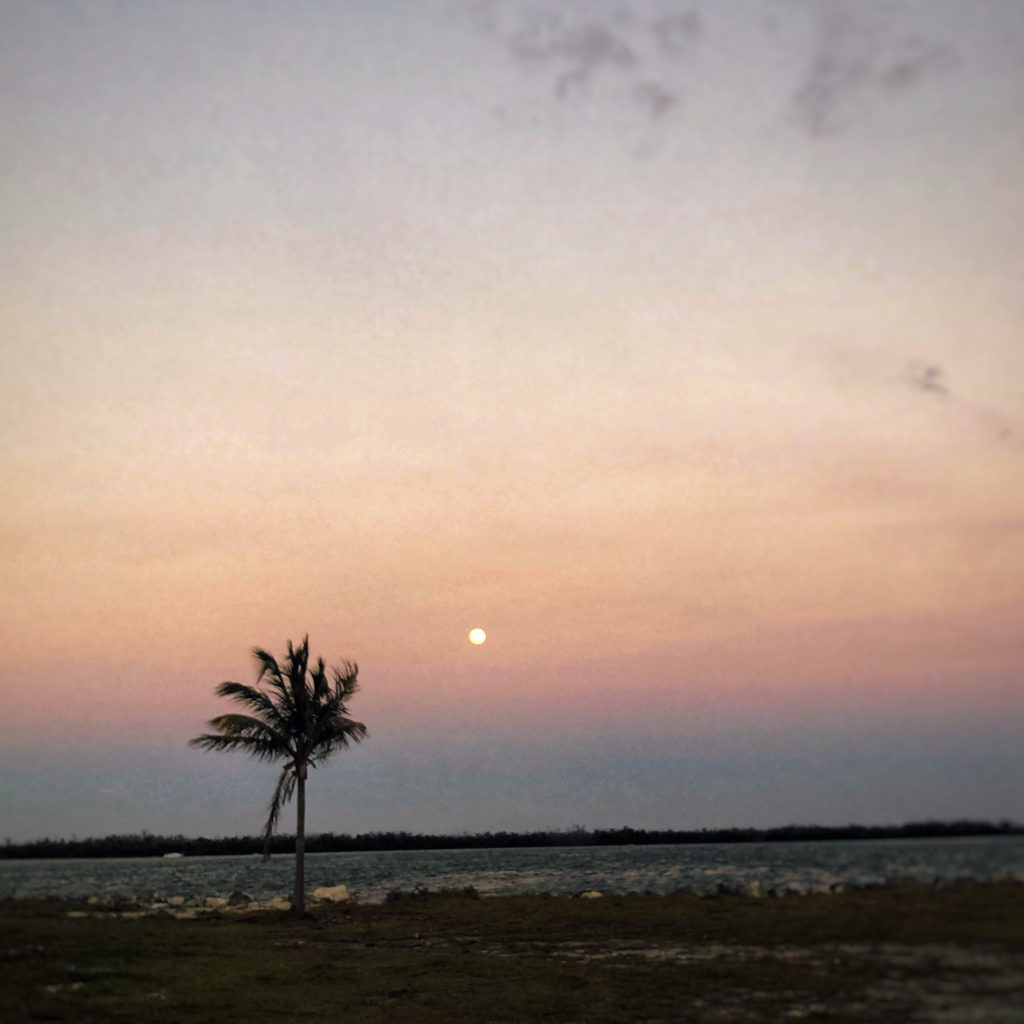 I'm swan-diving into May, my favorite month of the year. We're heading back to Big Pine Key to celebrate Toby's birthday, which happily coincides with the opening of grouper season.
Come back soon to read about our favorite Florida road trip and some Keys-inspired recipes.