Every time we gather on Big Pine Key, my mom's little Keys kitchen is overflowing with tropical fruit.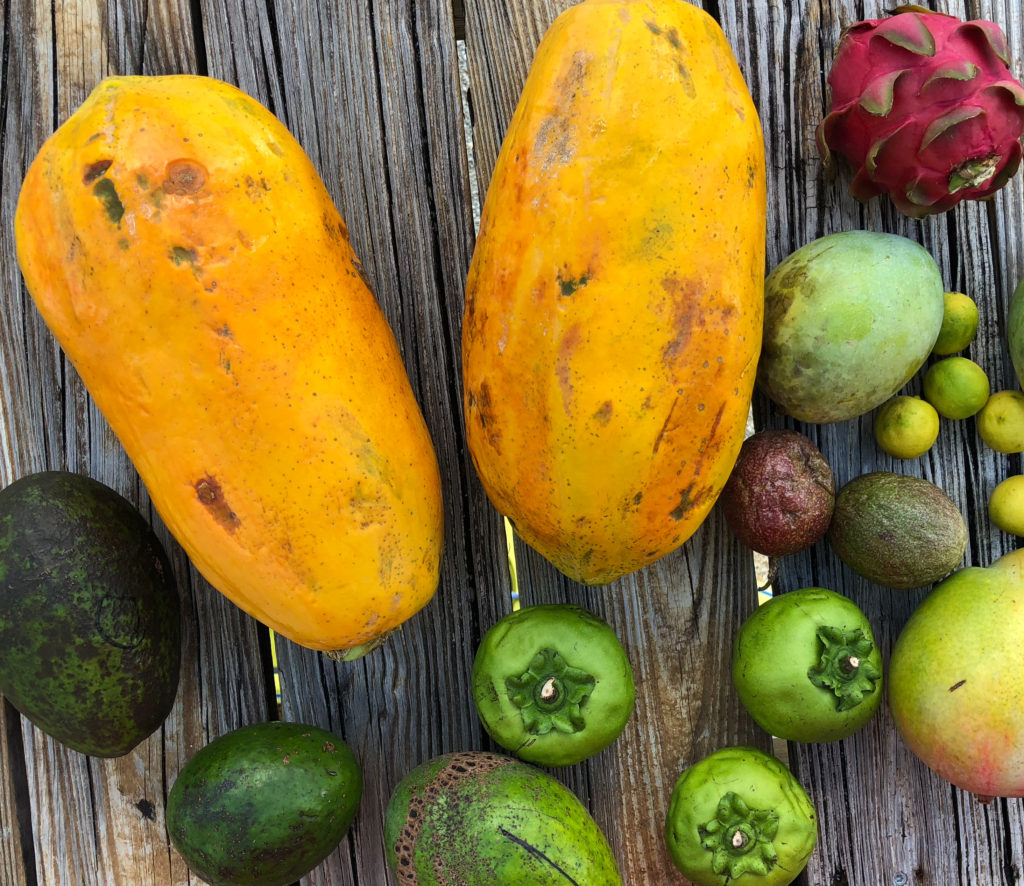 We all bring what's ripe from our backyards and whatever we score at grove stands in Homestead on our way to the Keys. A pile of rainbow tropical fruit makes me so happy. I make smoothies every morning. Sliced fruit goes in the cooler for lunch. And every day around 5 o'clock, I make fruity rum drinks, because nothing is better after a day in the sun.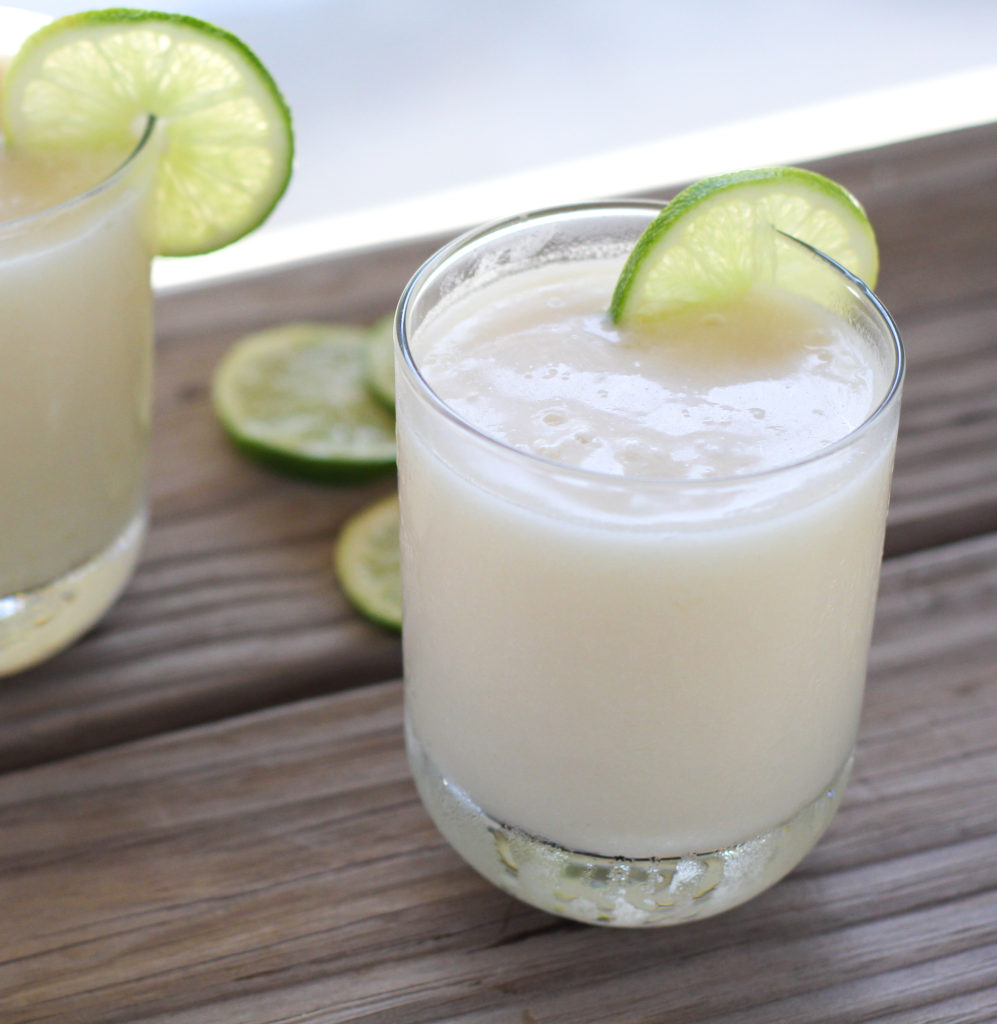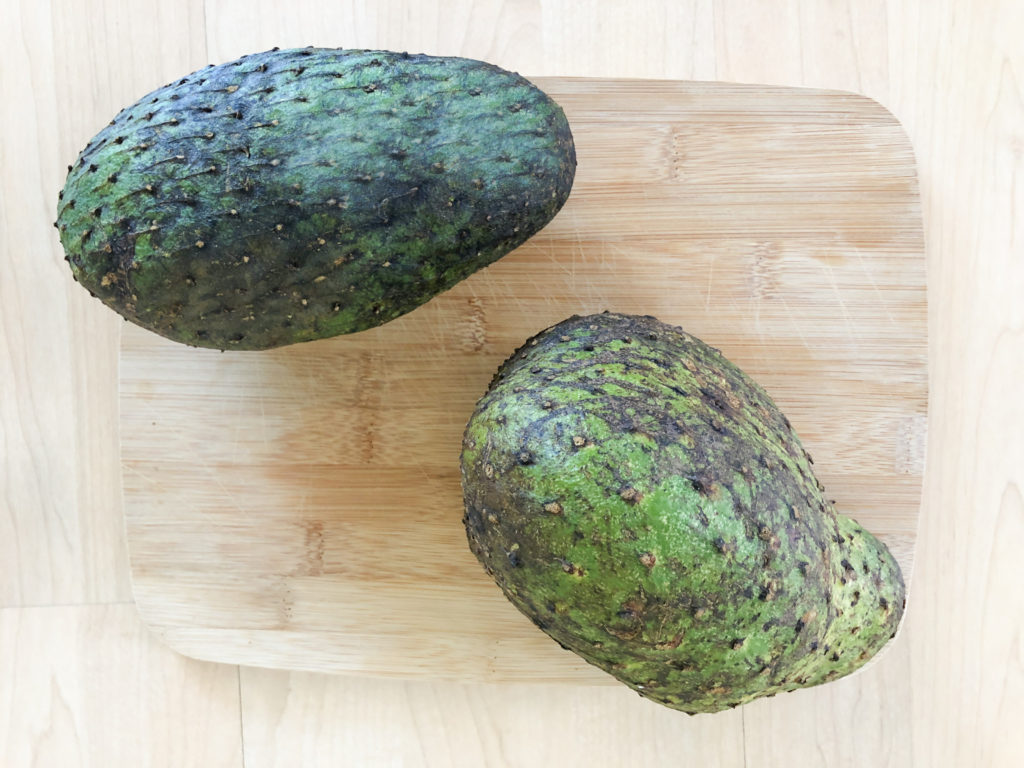 Fresh guanábana, also called soursop, is one of our favorites. It's a strange, unwieldy, reptilian-looking fruit. The outside is leathery green, covered in spiky nubs. Inside, the flesh is white, smooth and custardy, but it's attached to big black seeds. It requires a little work to eat, but it's so worth it. The flavor is amazing, like vanilla and pineapple with a hint of lime, not to mention ridiculously creamy.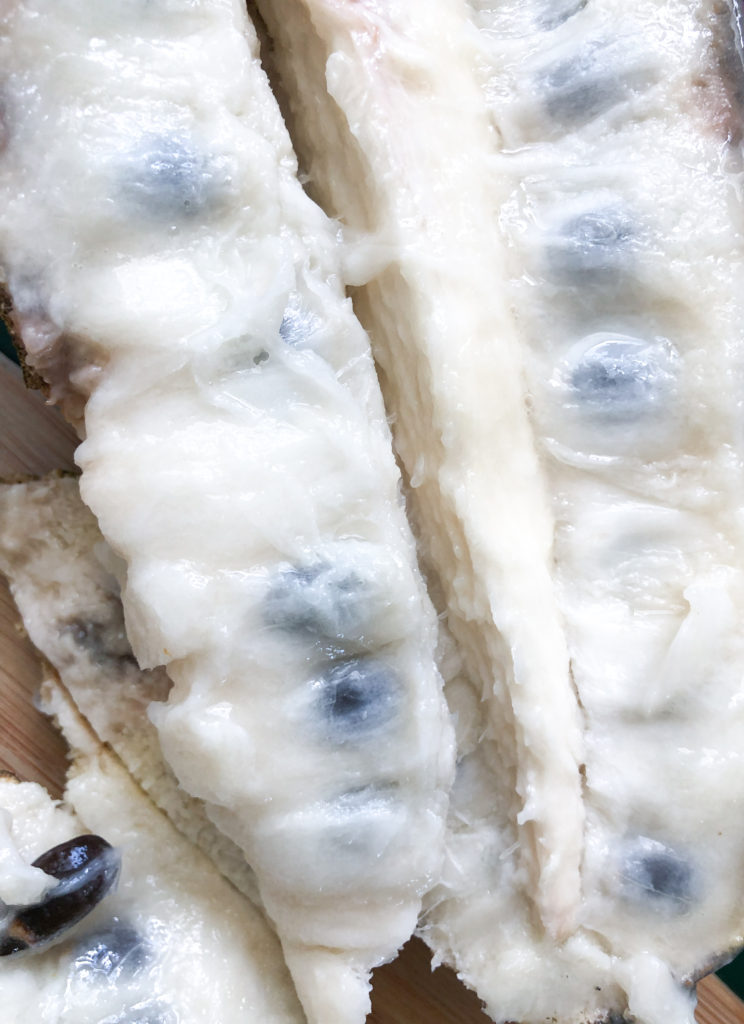 Here's how to get at that fruit. First, give it a squeeze. You'll be able to press into it when it's ripe. Jamaicans just crack and peel the skin right off the fruit in sections. It takes me forever to do that, and I end up with little bits of the outside shell in the fruit. I find it easier to slice the whole thing in half, then scoop out all the pulp right into a bowl using a big spoon. You can grab a hunk and eat around the seeds.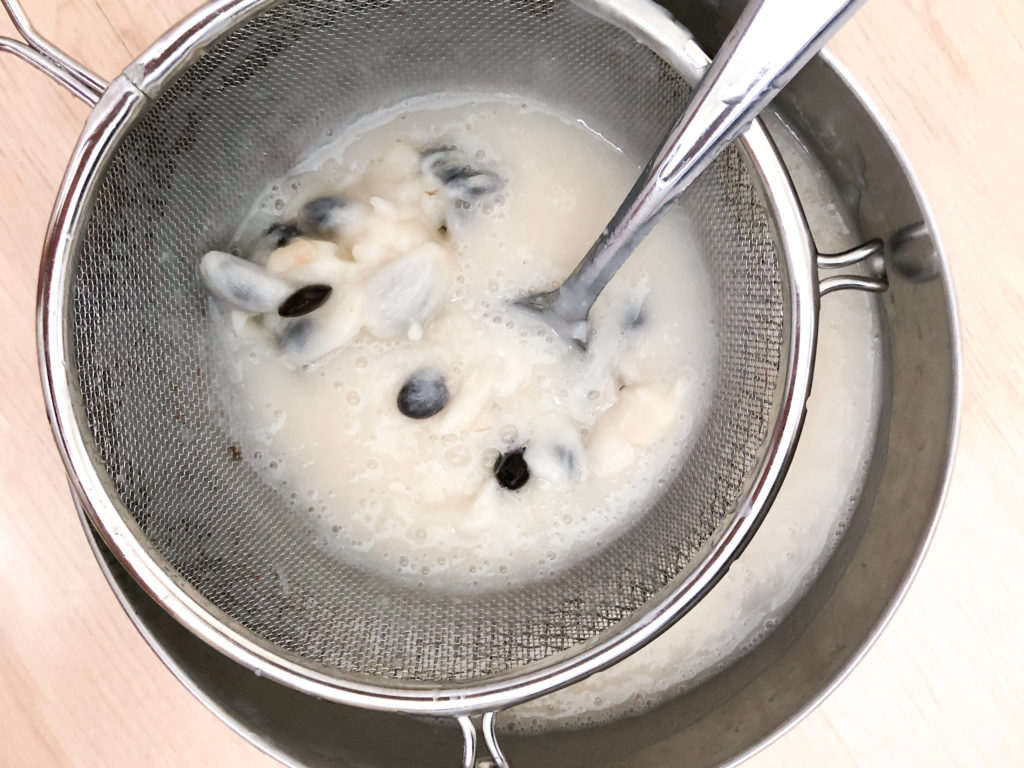 For this colada, we're straining out those seeds to make a basic guanábana juice. *Note: if you can't find fresh fruit, you can skip straight to ready-made juice. I can always find it among the Latin juices and nectars in the grocery store (usually Goya brand).
Once you've scooped out the pulp, add a half-cup or so of water to the bowl, then stir well to break it up. Now put a mesh strainer over a bowl or pitcher and add scoops of the guanábana and water mixture to the strainer, using a spoon to scrape the pulp away from the seeds, adding more water if necessary to press out all that flavorful juice. Chuck the seeds and dry pulp left in the strainer, then repeat with remaining fruit.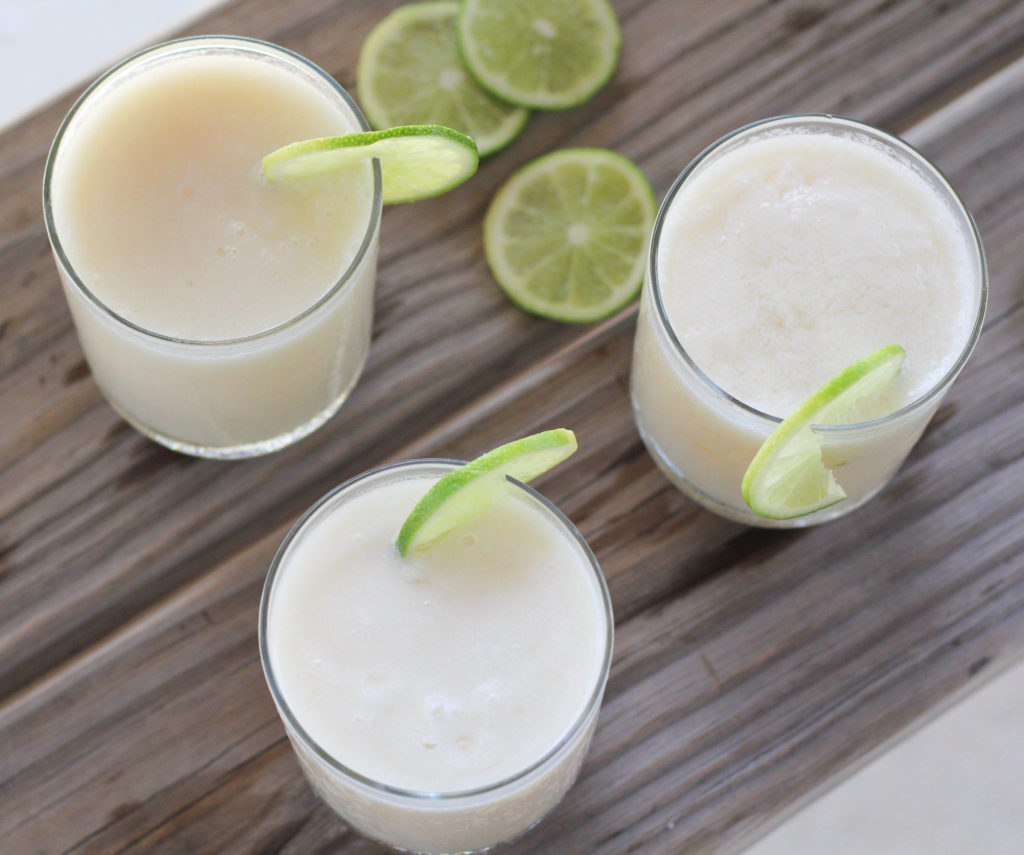 Now fire up the blender for the dreamiest, creamiest colada ever.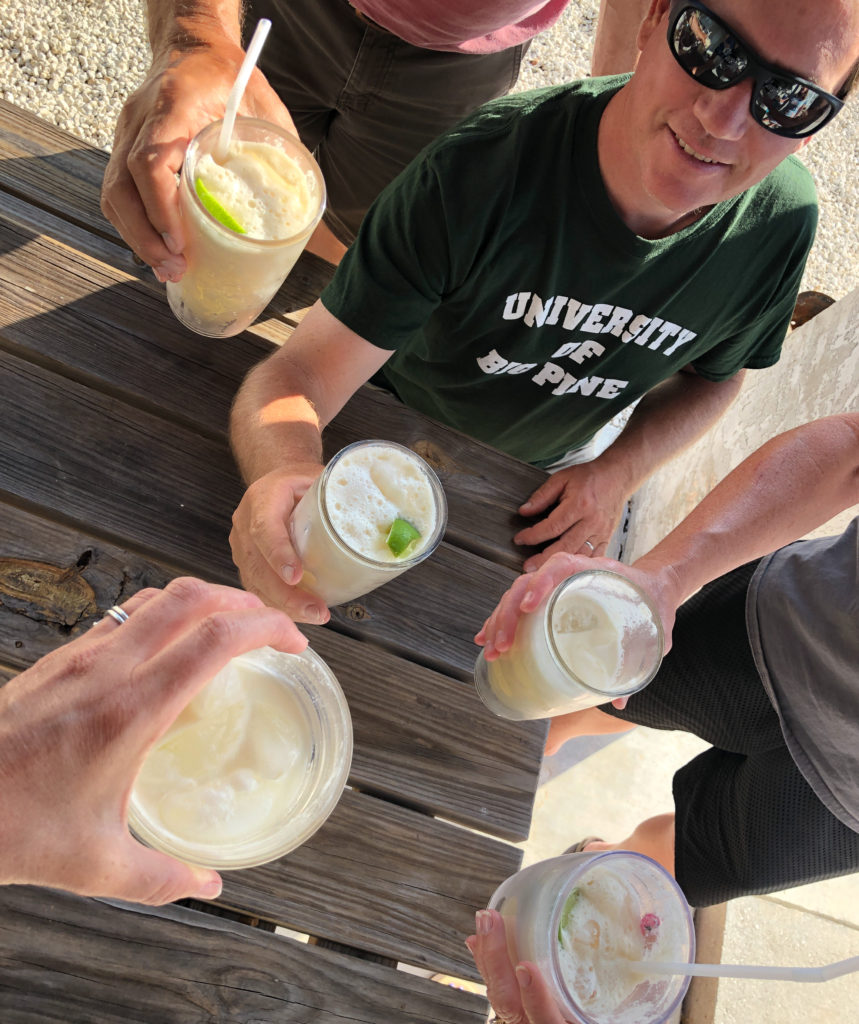 Cheers from Big Pine Key!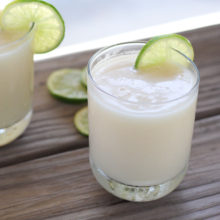 Print Recipe
Guanábana Colada
Ingredients
3

cups

guanábana juice

2/3

cup

rum

1/2

cup

Coco Lopez coconut cream

juice of a lime

dash

of bitters

lime wheels

for garnish
Instructions
Add 4 cups of ice to the blender jar. Add the guanábana juice, rum, coconut cream, lime juice, and a dash of bitters. Blend well, taste, and adjust as you like. Serve with a lime.