Once a month, we pack up the car and get out of town.
I don't mind driving, but I'm a good co-pilot. I hold court in the front seat surrounded by all my stuff. I've got music, podcasts, and audiobooks at the ready. I've got drinks and snacks for everyone, including the cat. I check for crashes and slow traffic ahead, and I know exactly how many miles to the next gas station or clean bathroom. I know the location of every Starbucks along the way. Road trips are my jam.
Today I'm going to tell you all about my favorite one, from the Gulf Coast to the Keys.
If you plug this into Google Maps, it will take you straight through Miami. There is not a single sane person who enjoys the screaming chaos of highways in South Florida. One of Carl Hiaasen's characters, Andrew Yancy, brings an Igloo cooler of popsicles while driving to Miami so he can keep his cool, both literally and figuratively. It's a noble effort, but a futile one.
Instead, I recommend tacking on an extra 15 minutes to the trip and totally bypassing Miami all together in favor of a completely opposite experience, straight into the heart of the Everglades.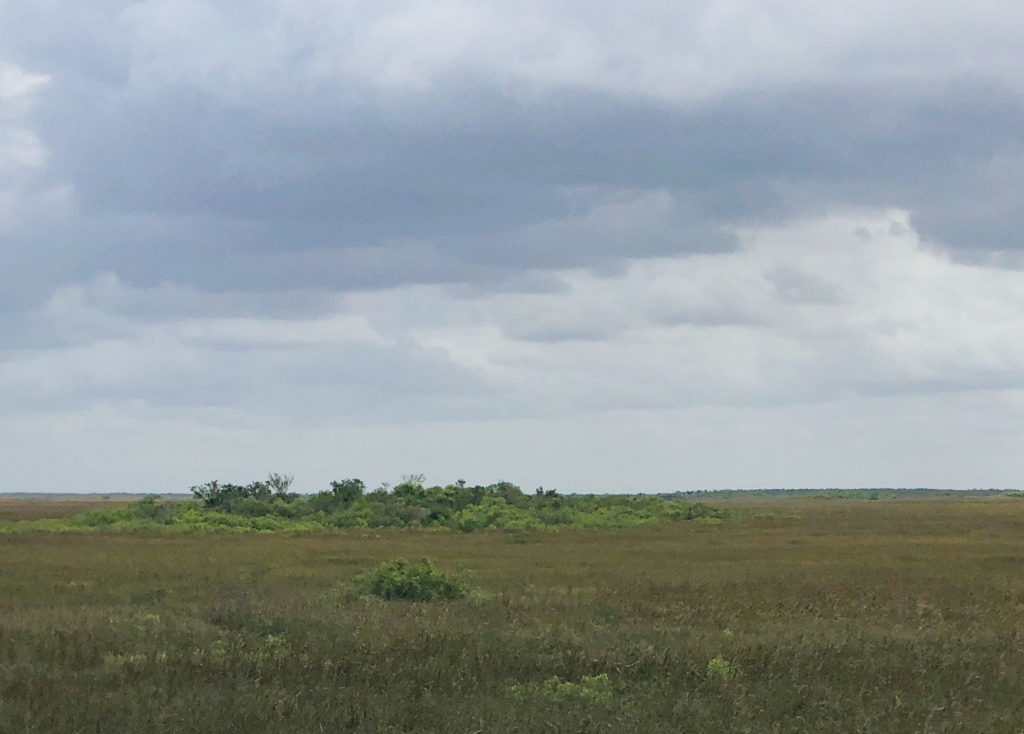 Our journey begins on the stretch of I-75 called Alligator Alley. Many people opposed this road while it was built in the 1960s, which would bring motorists into the Everglades. It always had the support of the Miccosukee Tribe, who knew it would drive business in Big Cypress. It got its name from AAA, which said it would be nothing but "an alley for alligators." Locals loved that, and the name was officially adopted in 1966.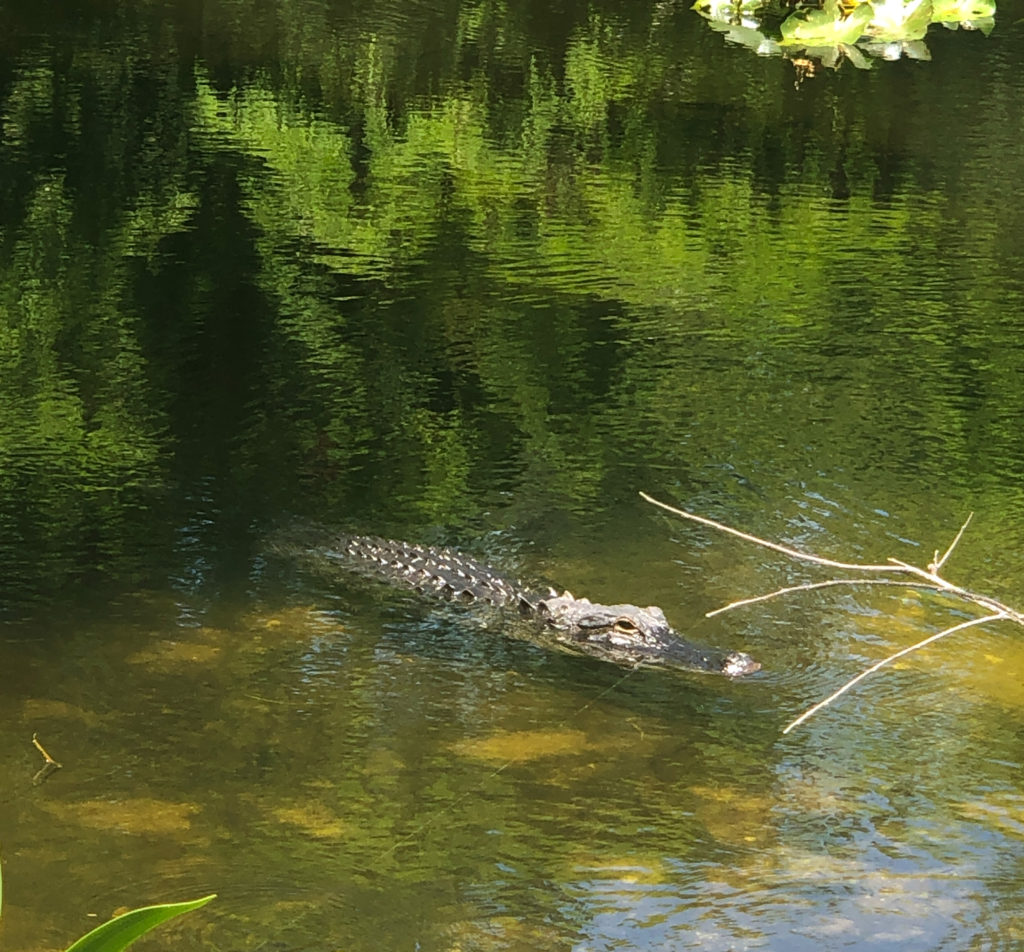 There's an instant, dramatic landscape change once the road swings east. It's thick with cypress, each dotted with bromeliads, and there's a canal running along the side of the road. If you don't spot alligators in there, you are not trying hard enough.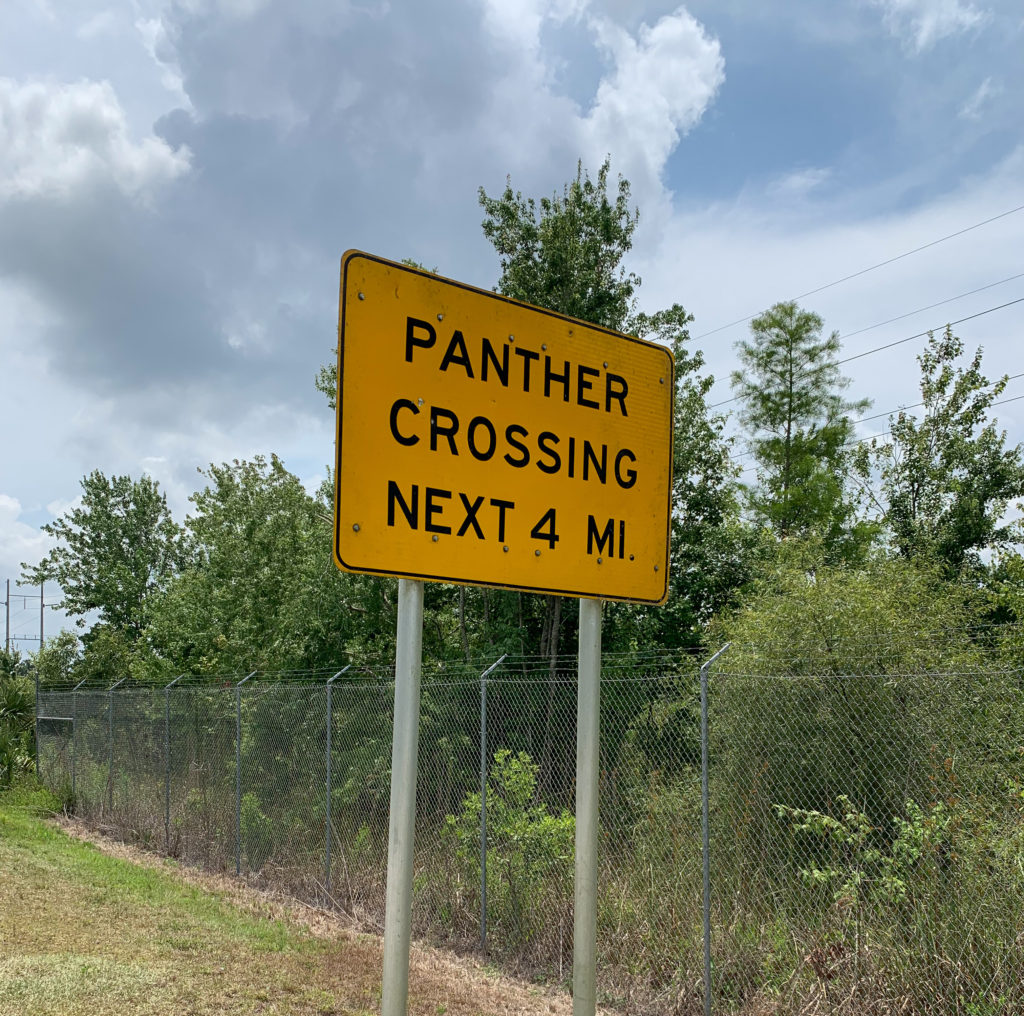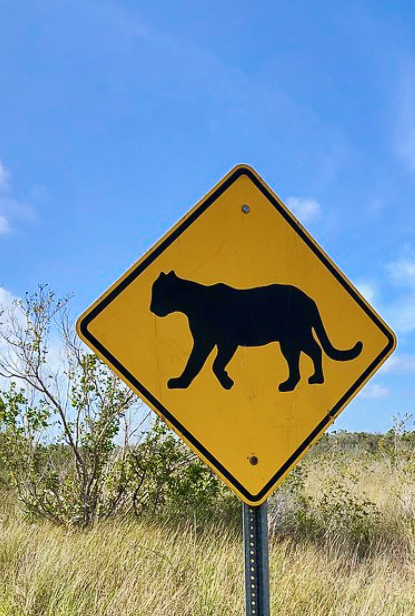 For our next leg, we take 29, which runs alongside Fakahatchee Strand State Preserve. This forested swamp is a critical habitat of the Florida panther. There are tall fences along the roadside to protect wildlife.
The hiking trails are easily accessible from the road. Lush wild mango trees and royal palms tower over the occasional little cracker house. People stop to fish along here, competing with the alligators for invasive tilapia, peacock bass, and oscars.
At the end of the tall fences, the picture on the wildlife crossing signs changes from panthers to bears. I haven't spotted either one yet, but we often see white-tailed deer.
Soon we reach the intersection where 29 meets Highway 41, immortalized by the Allman Brothers in Ramblin' Man: "Born in the backseat of a Greyhound bus, rollin' down Highway 41."
It's also called Tamiami Trail, a portmanteau of Tampa and Miami.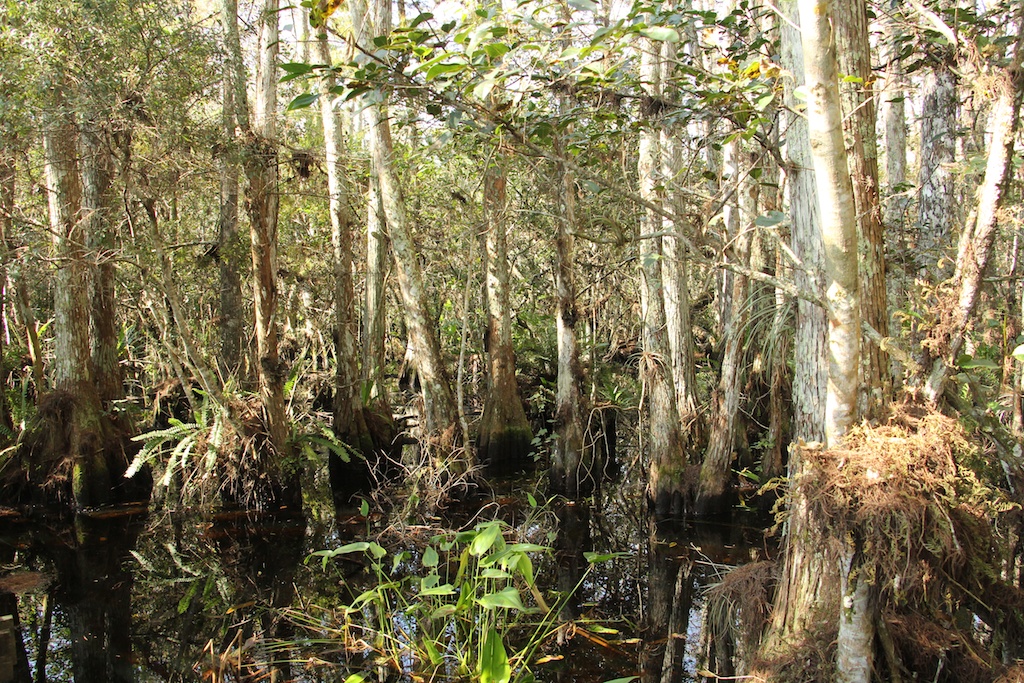 Now we get to drive right into Big Cypress National Preserve. The road is narrow along this stretch and the speed limit is slower, so you can see every cypress knee and alligator eye. During summer rains it floods over and feels like nature is swallowing the road back up.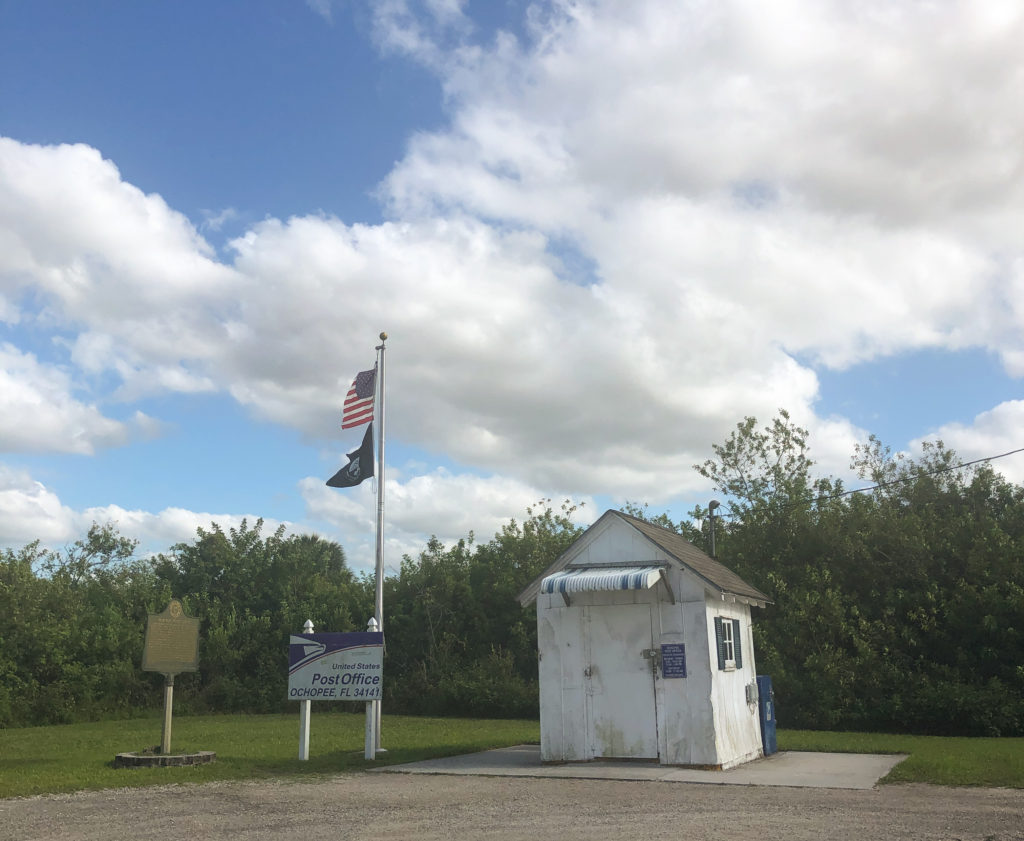 If you're not paying attention, you could easily miss the Ochopee Post Office. It is, after all, the tiniest post office in the United States.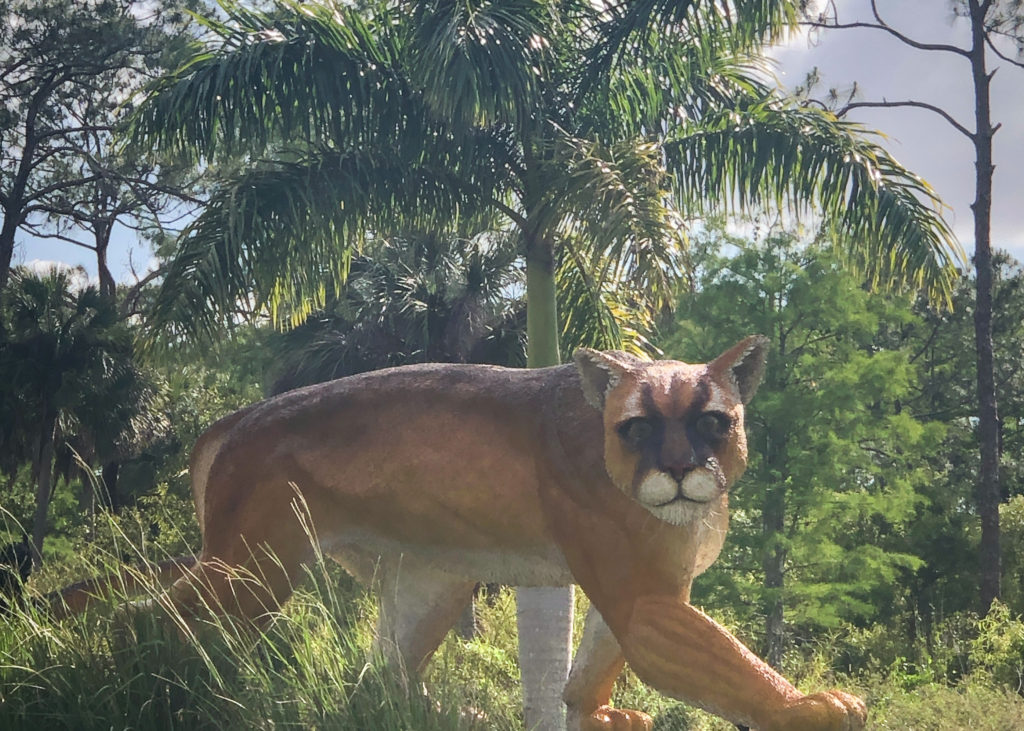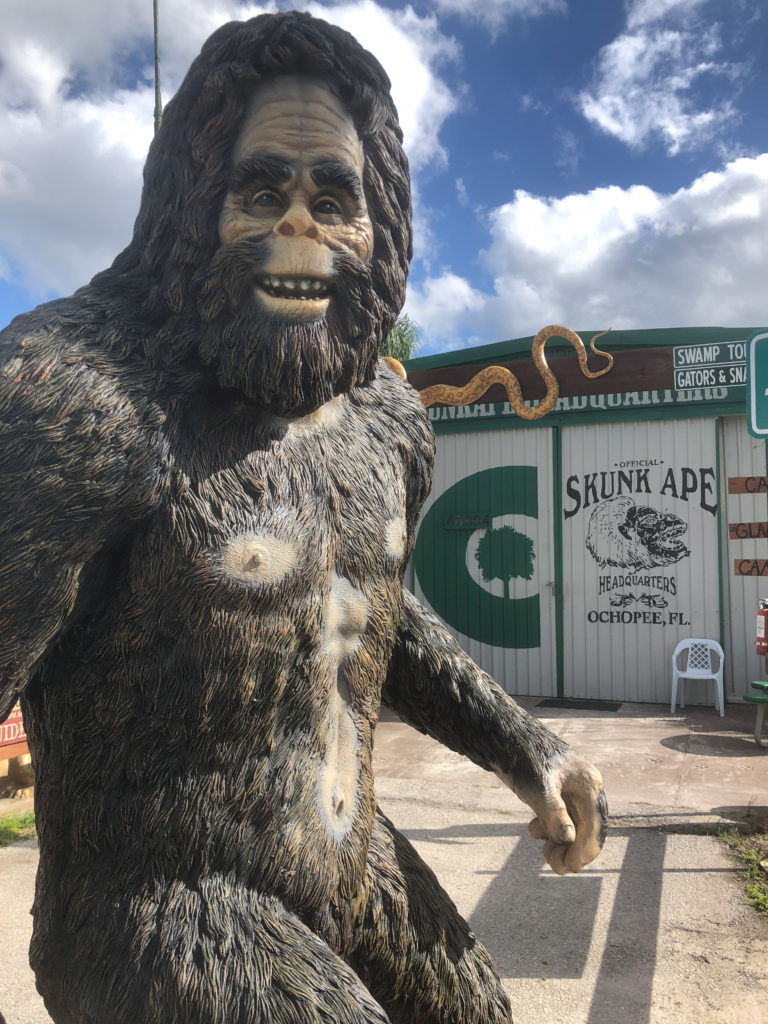 However, you cannot miss the Skunk Ape Research Headquarters with all this attention-grabbing bizarre shit. I've only stopped once, in order to get these photos for you. I've never been inside. Probably never will. If you want to know more about Skunk Ape, Florida's Bigfoot, read Dave Barry's Best. State. Ever.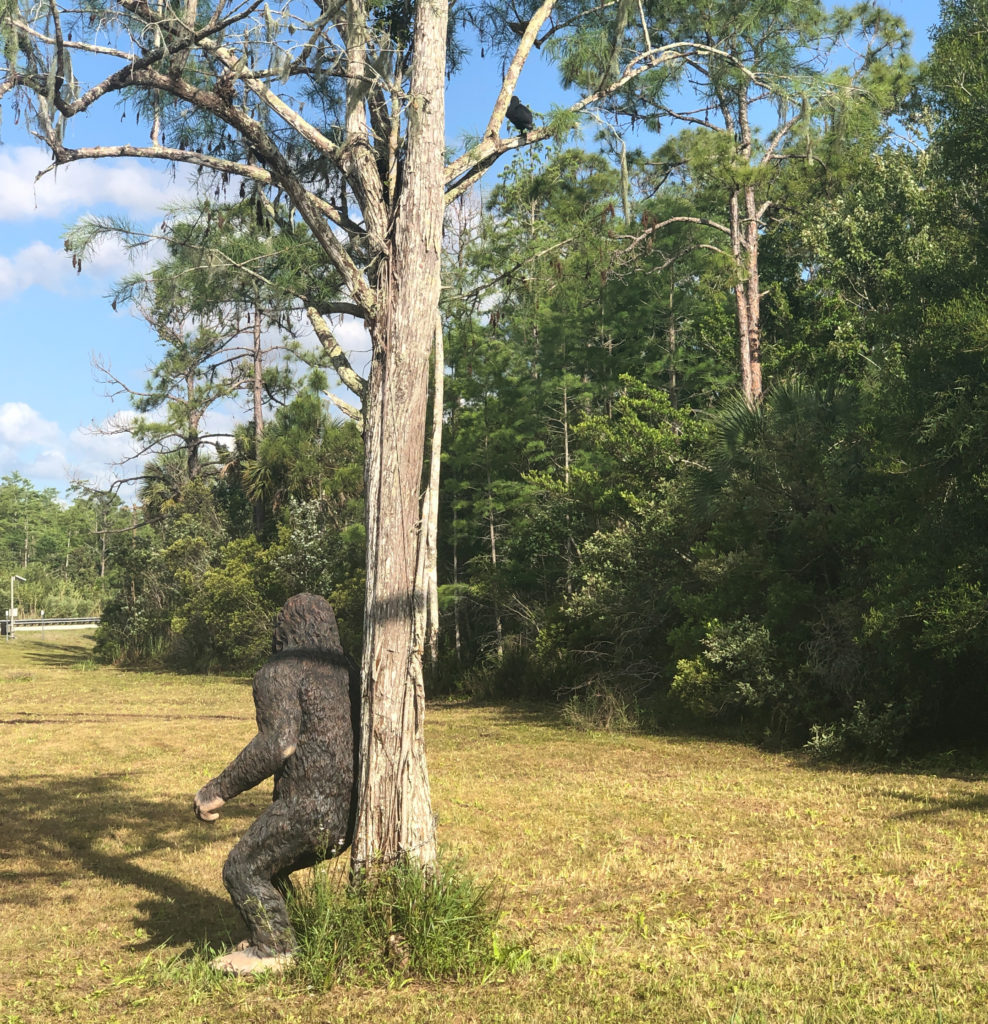 You can check this off your Weird Florida bucket list.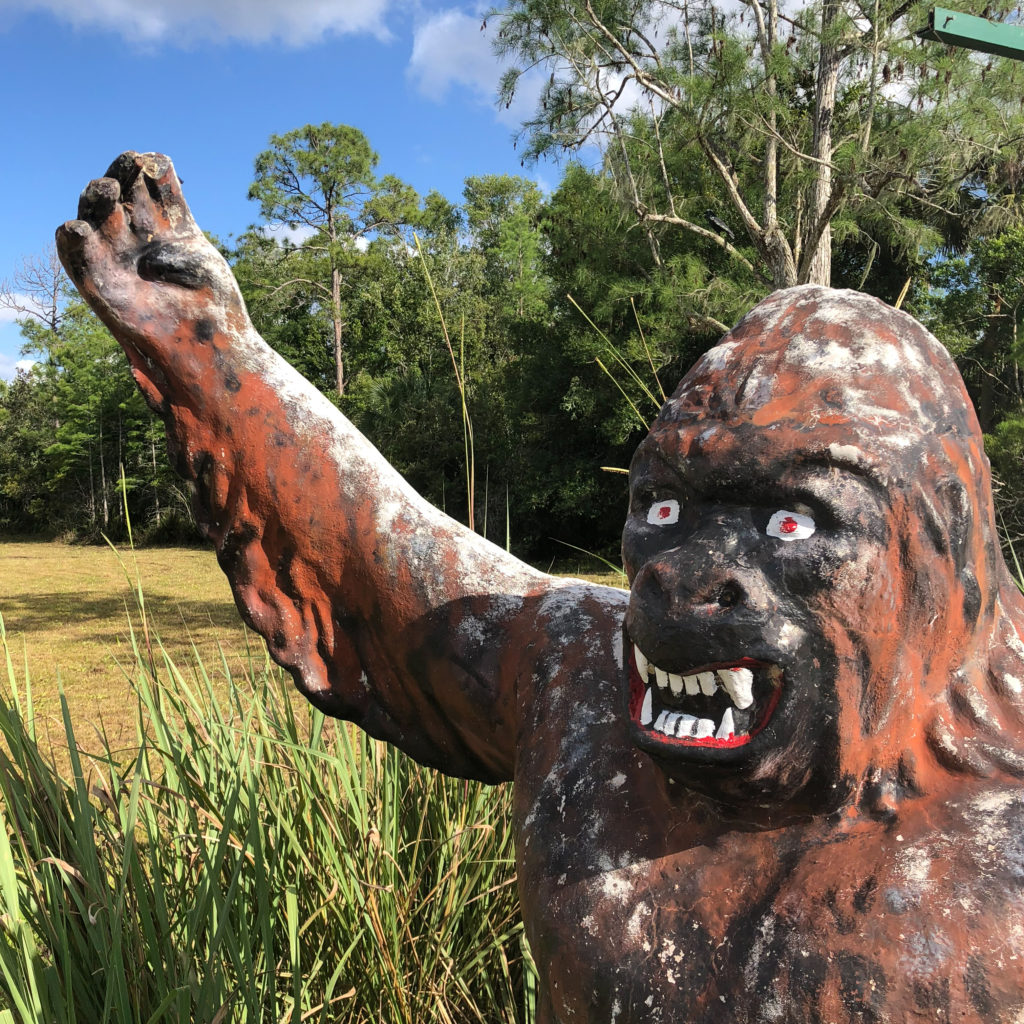 Just down the road is Clyde Butcher's Gallery, which is definitely worth a full stop. It's a nice place to stretch your legs, check out his spectacular Florida photography, and say hello to Snaggletooth, but keep your snacks to yourself, because unlike at Skunk Ape, all the critters you spot outside this place are real.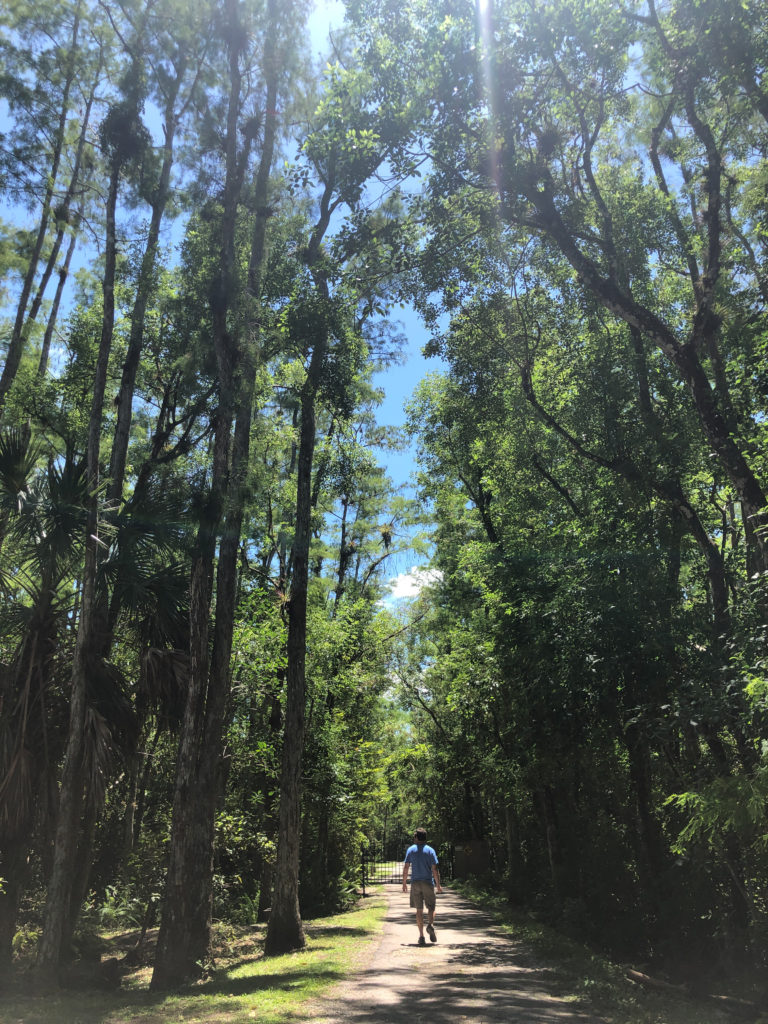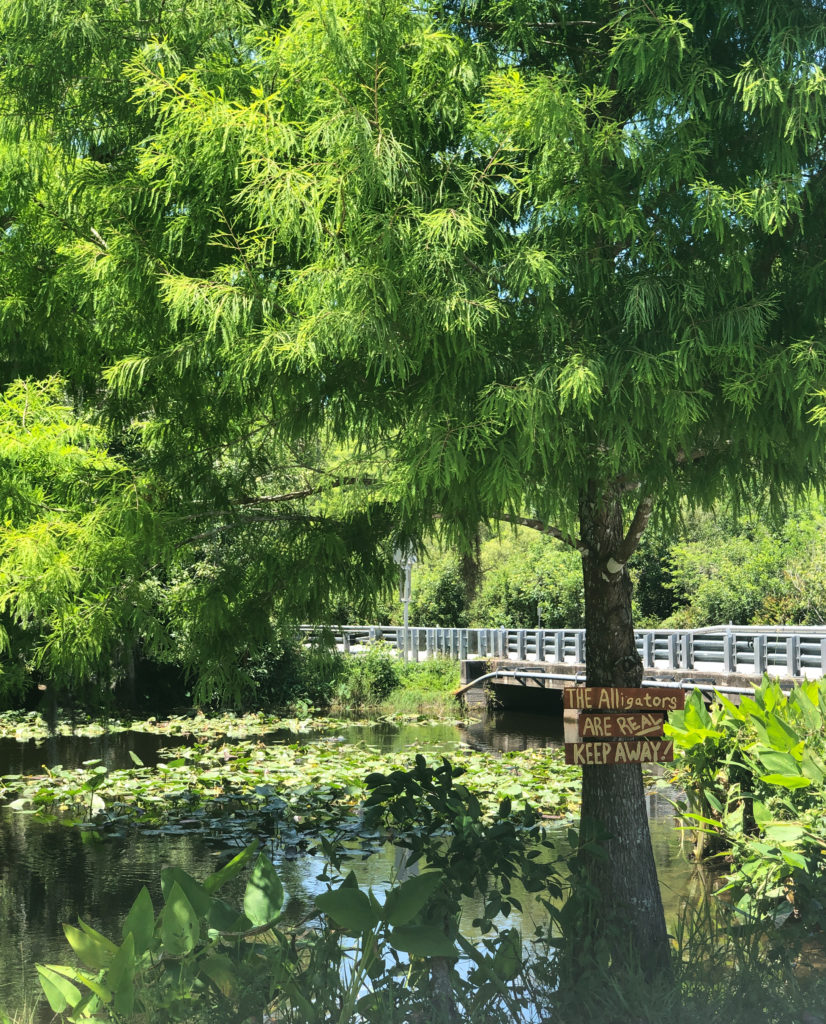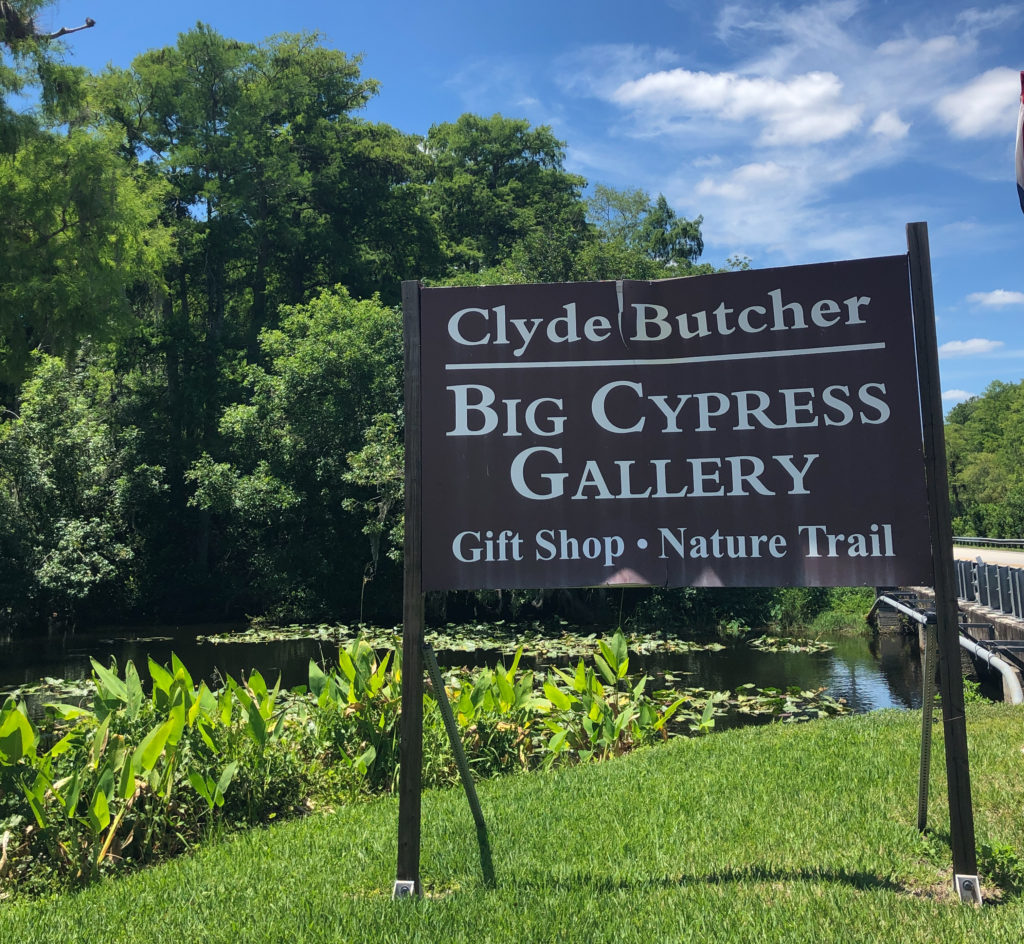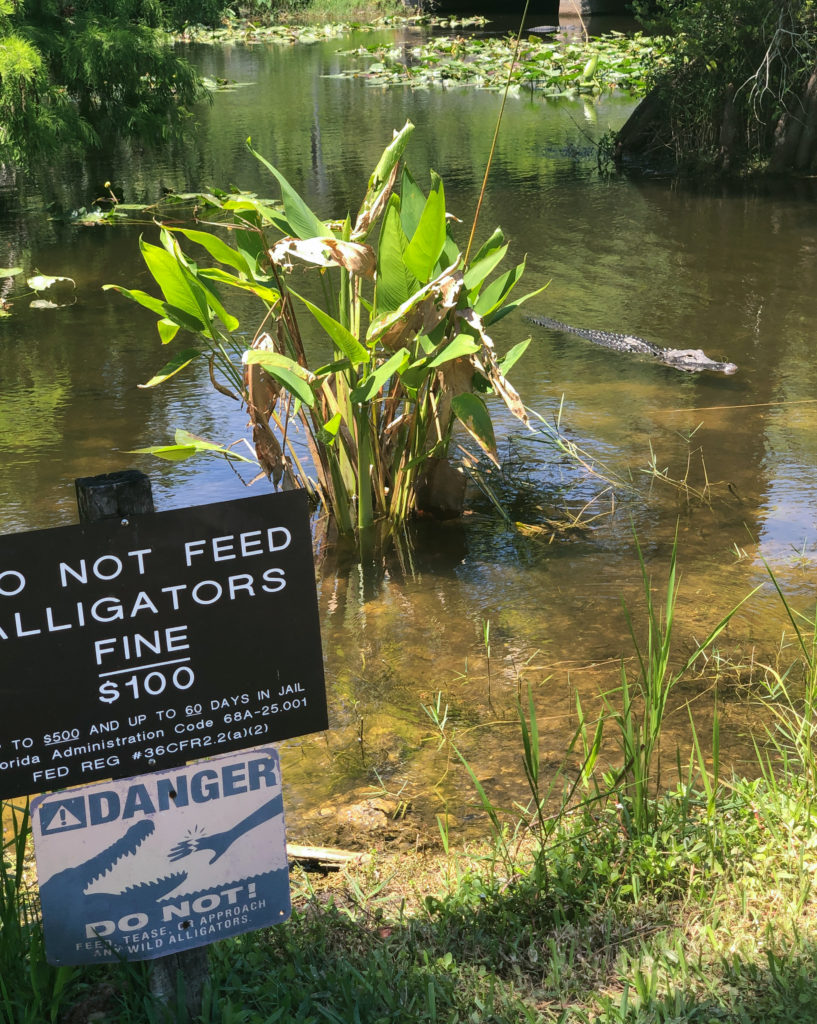 Onward. The trees part and we get a glimpse of the great, vast, open river of grass, with miles of sawgrass dotted with birds and islands of cabbage palms. It's magnificent in every light, and I don't have a single photo to do it justice.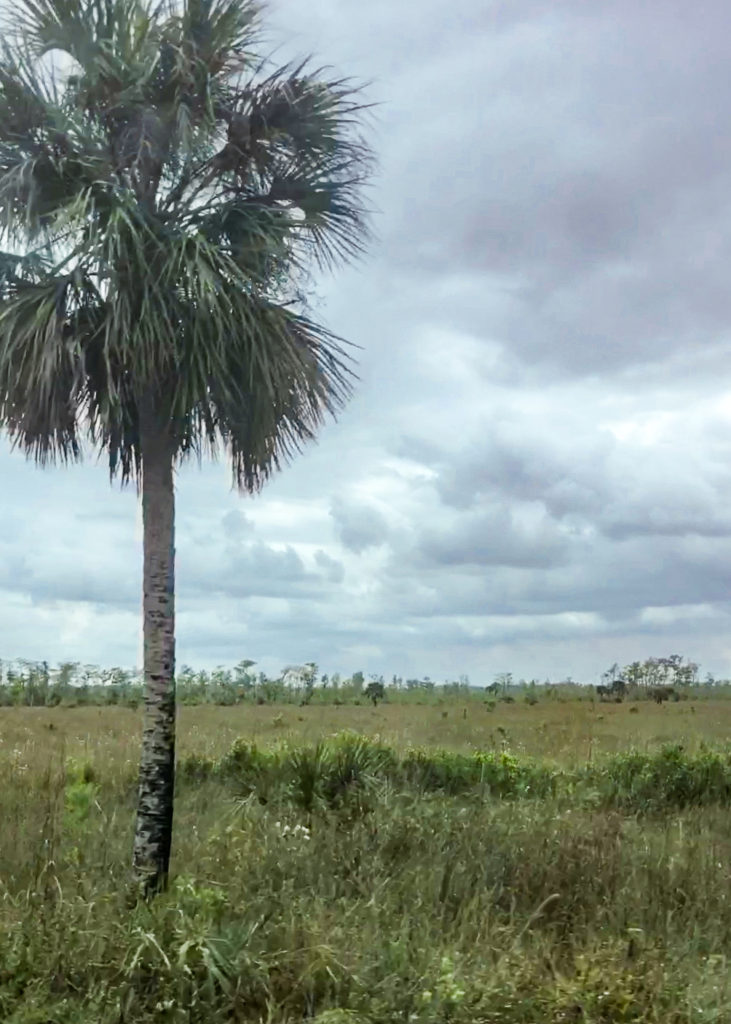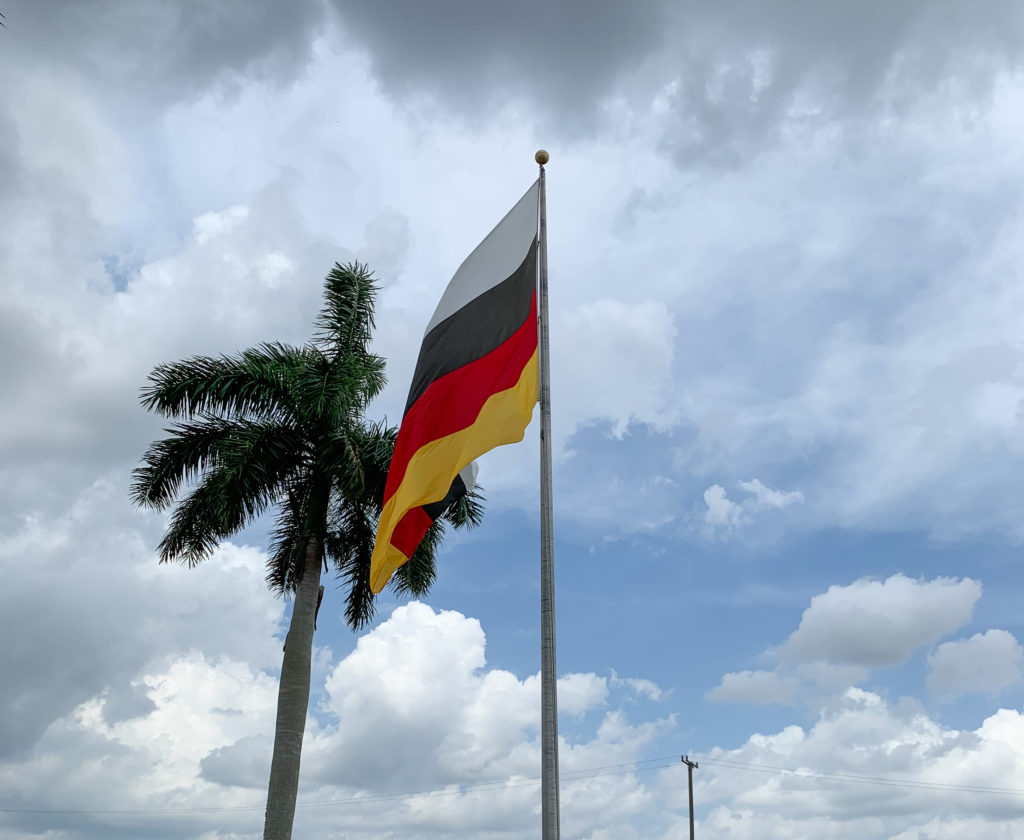 Most of the land around this part of Tamiami Trail is controlled by the Miccosukee Tribe of Indians of Florida.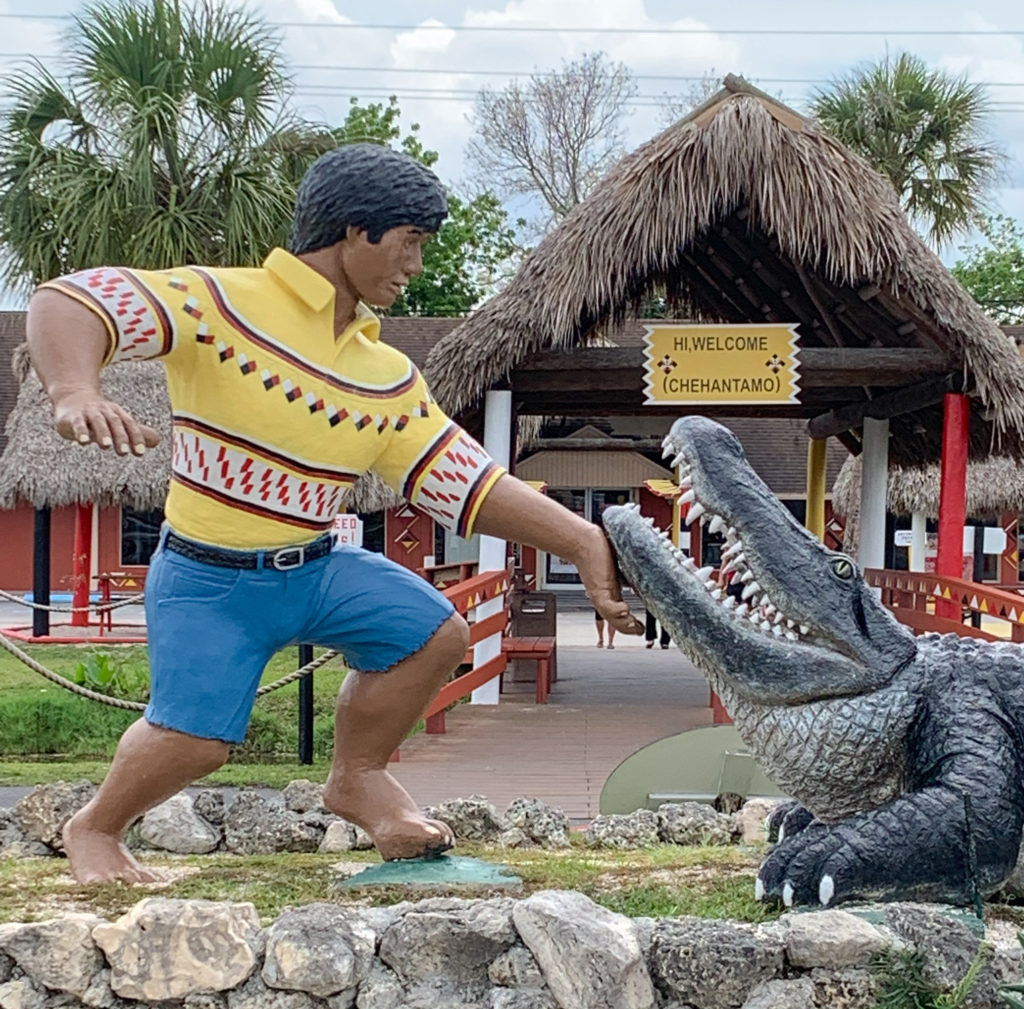 If you're in the mood for an airboat tour of the swamp, you've come to the right place. I love the names of the operations: Coopertown, Osceola Panther, Buffalo Tiger, Gator Park, Everglades Safari, Tigertails, Rainbow, and Tippy's Outpost.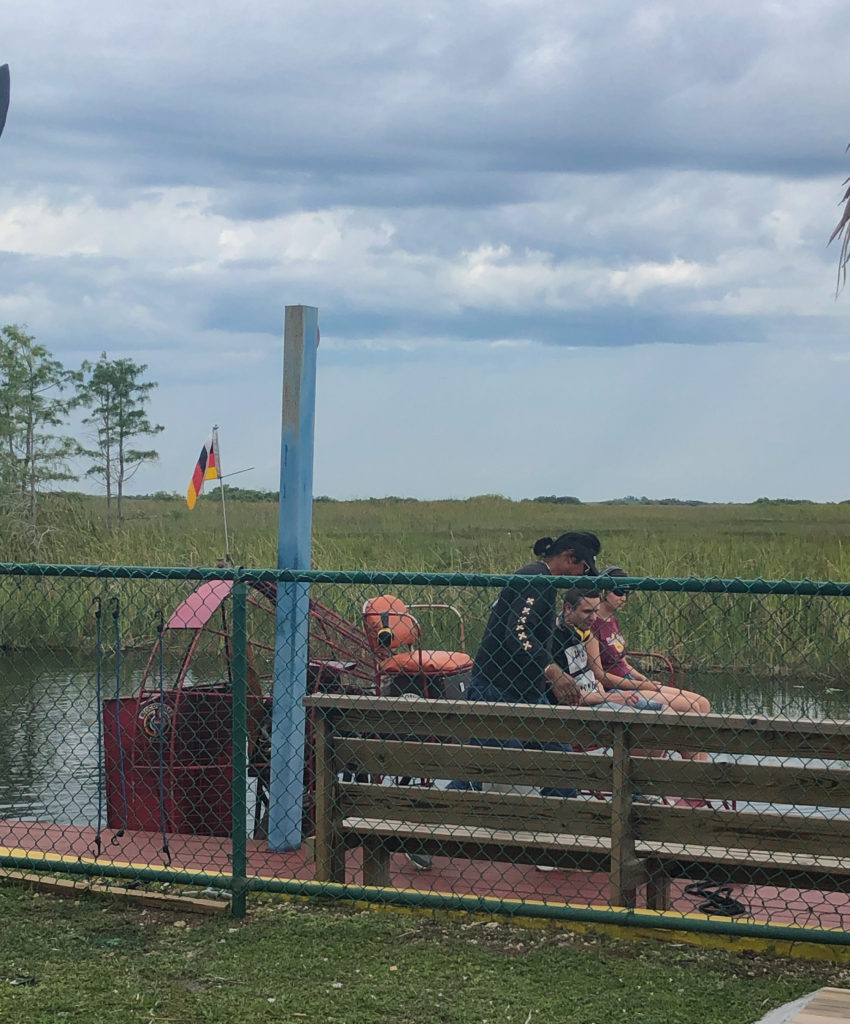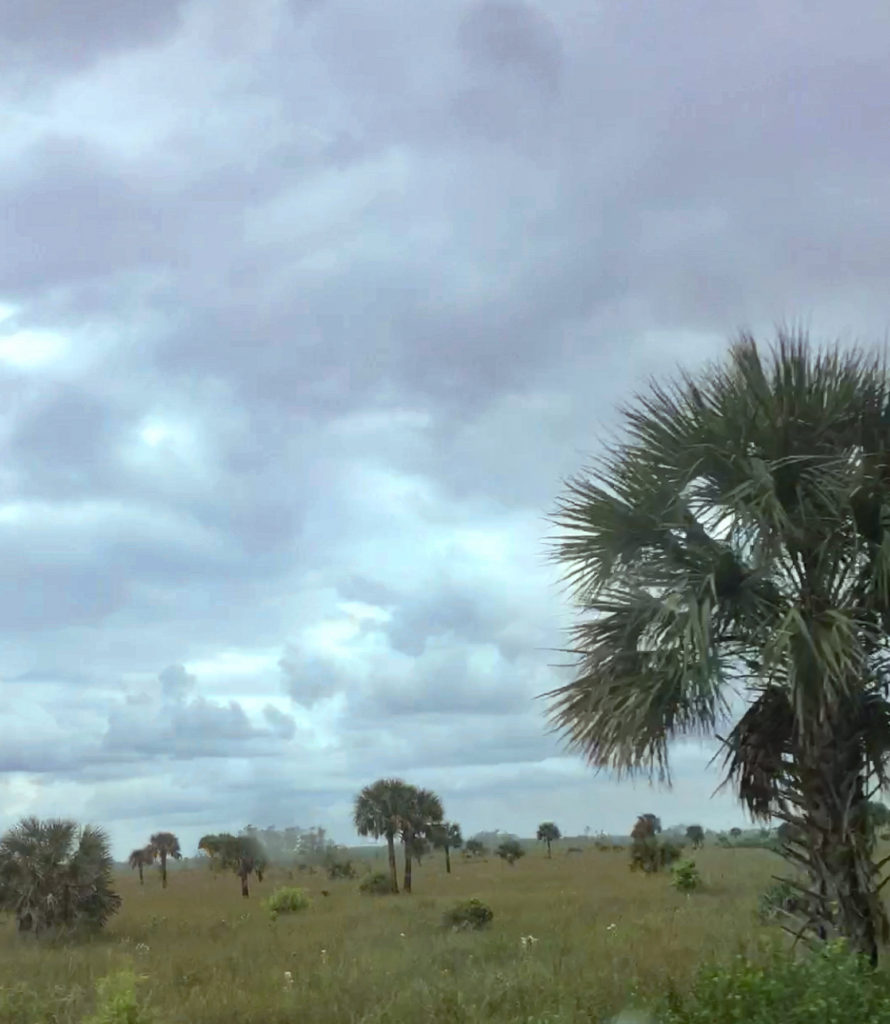 Up ahead there's a big casino, the Miccosukee Resort, which marks the return to dry land and gas stations. At the intersection, turn right onto Krome Avenue, into a place called Redland, a mecca of tropical plants and fruit. Temptations abound. There's a place called By Brothers where we get hot-from-the-fryer chicharrones and plantain chips and fresh guanábana juice. Soroa Orchids and the Fruit & Spice Park are both worth a stop. Take a brief detour off Krome to the infamous R.F. Orchids and Robert Is Here grove stand. Both epic. Both outrageously expensive.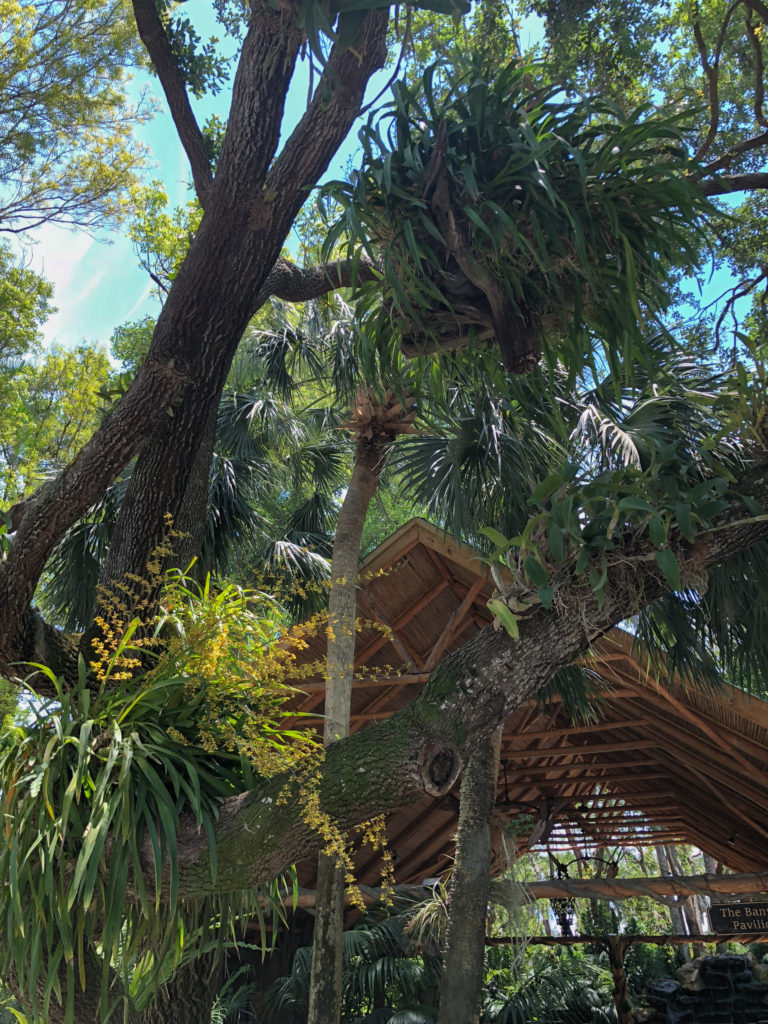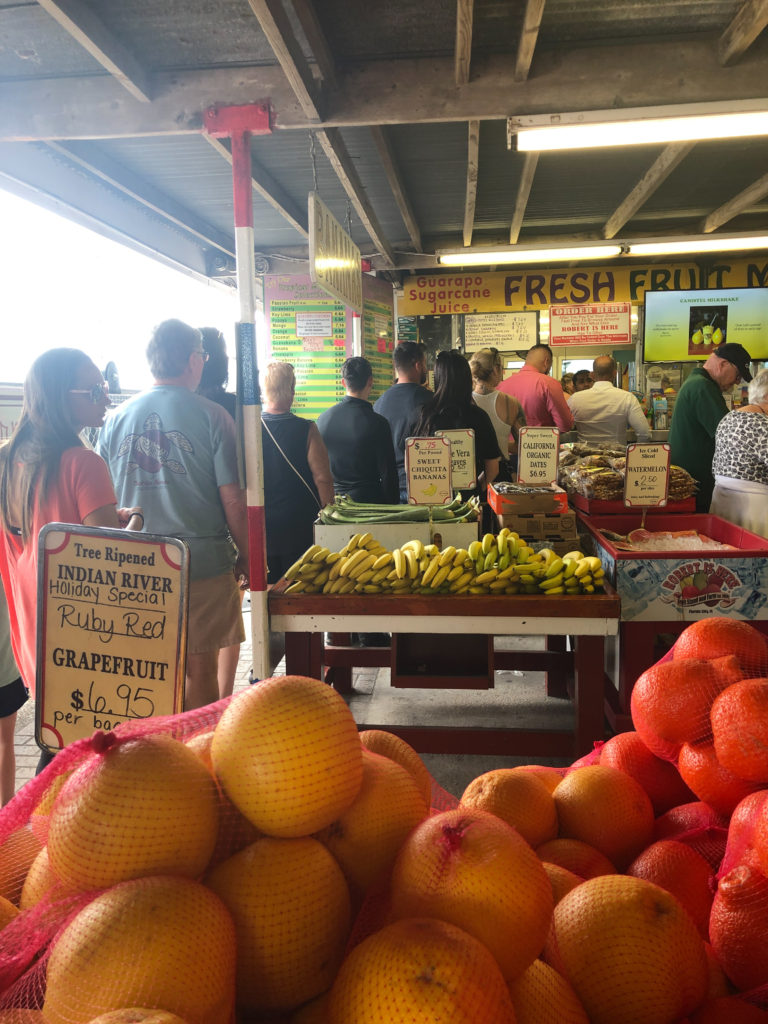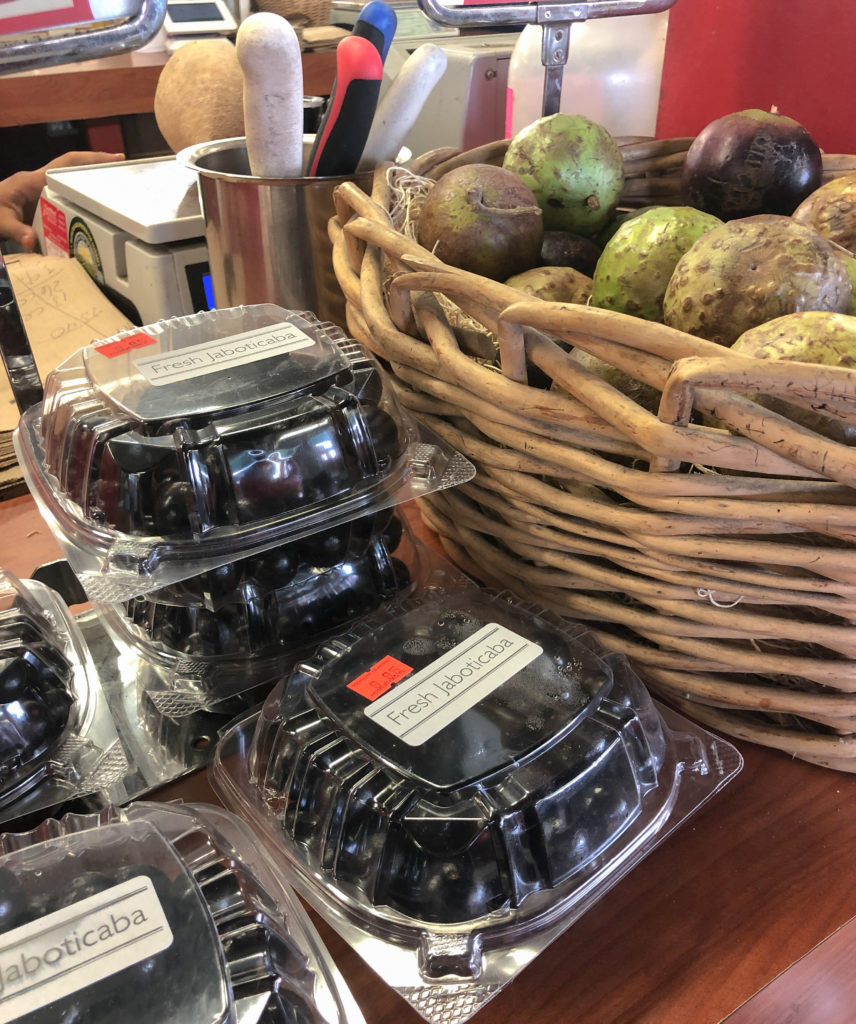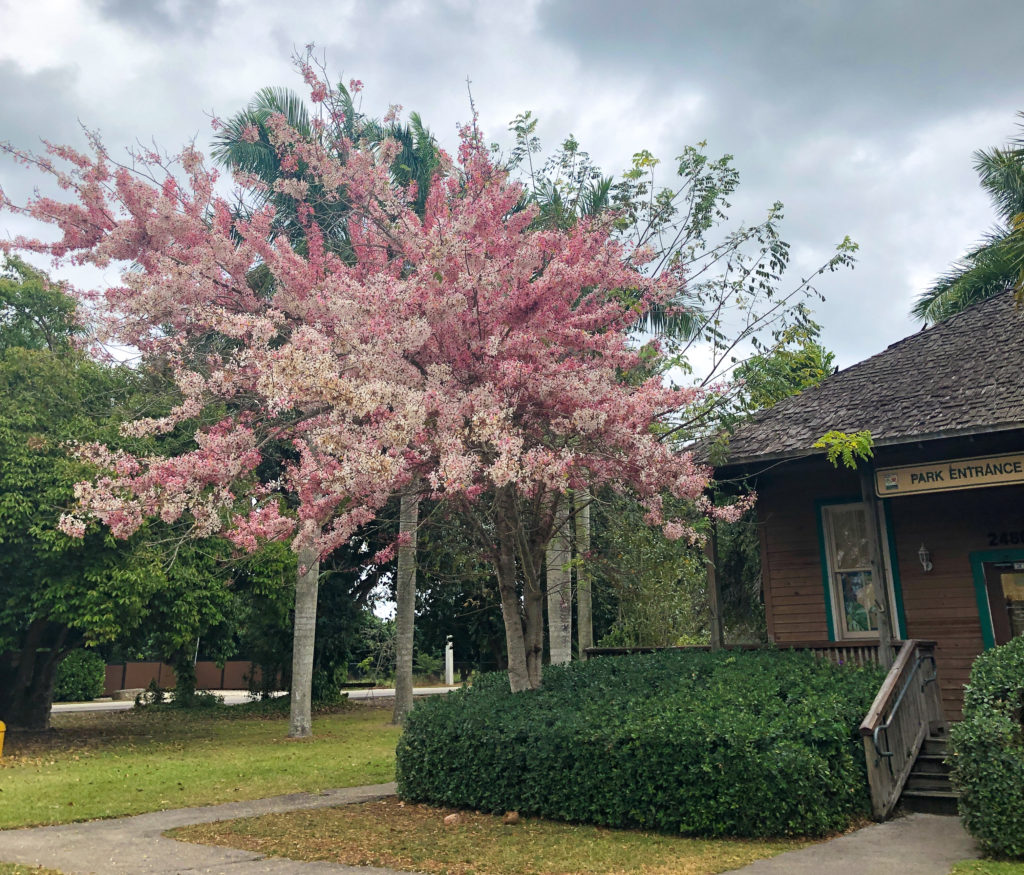 In the spring you'll see pink shower trees (cassia bakeriana) in bloom along the roadside.
Wind through Homestead and zip by Florida City where Krome meets US1. Cross Card Sound Bridge, the first of 42 bridges over the clear Caribbean blue waters of the Florida Keys.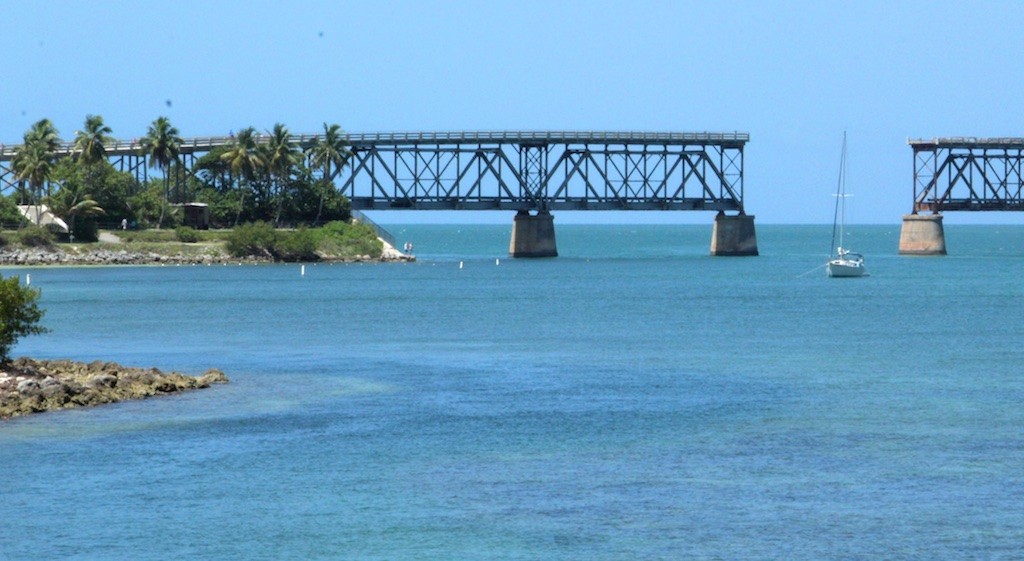 Windows down, music up.