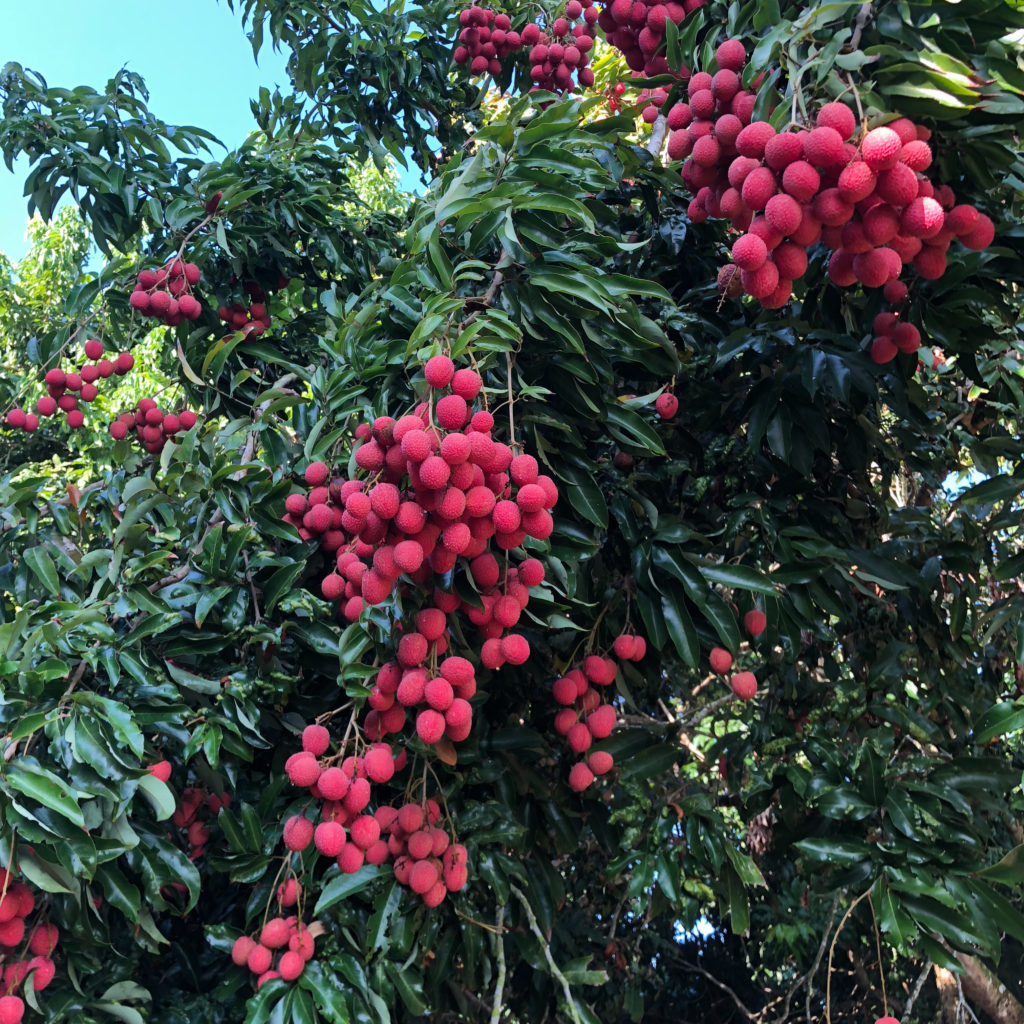 If you're wondering what I'll do with all the lychees Toby and our friends picked recently…
I plan to drink a lot of frosé this summer.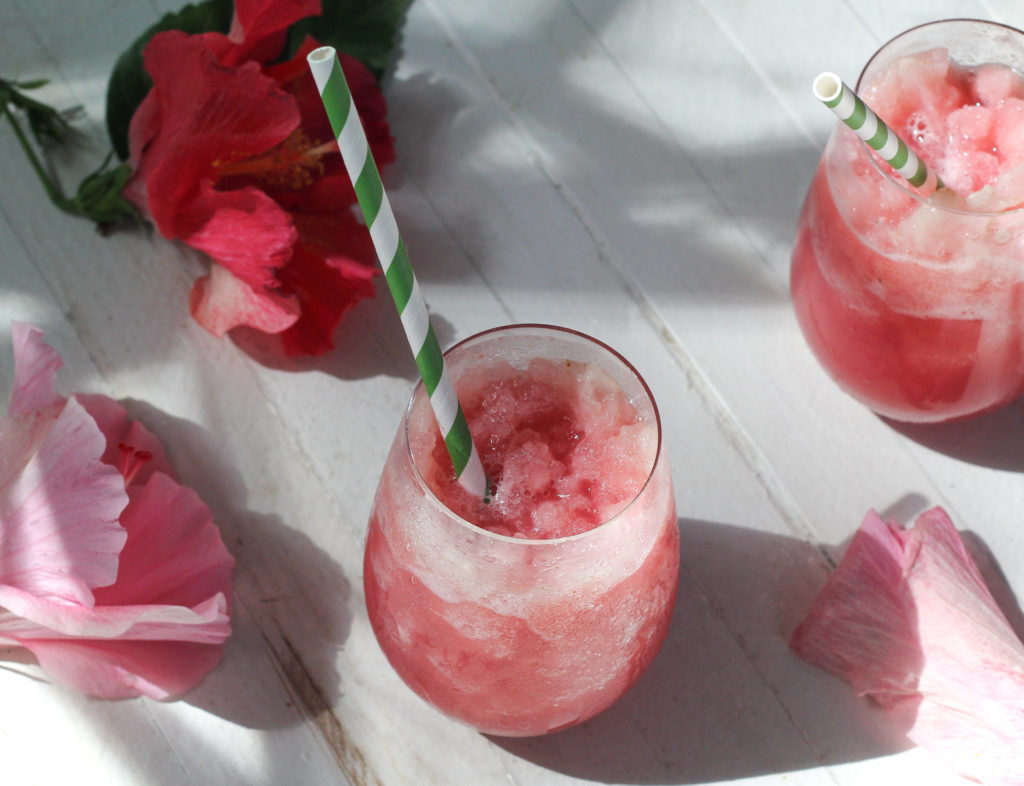 I'm 3 years late to the frosé party, but that's how it goes with me and millennial food trends.
Because I'm not a millennial, nor am I trendy. I partake in the ones that stick: avocado toast, cold brew coffee, smoothie bowls, summertime rosé.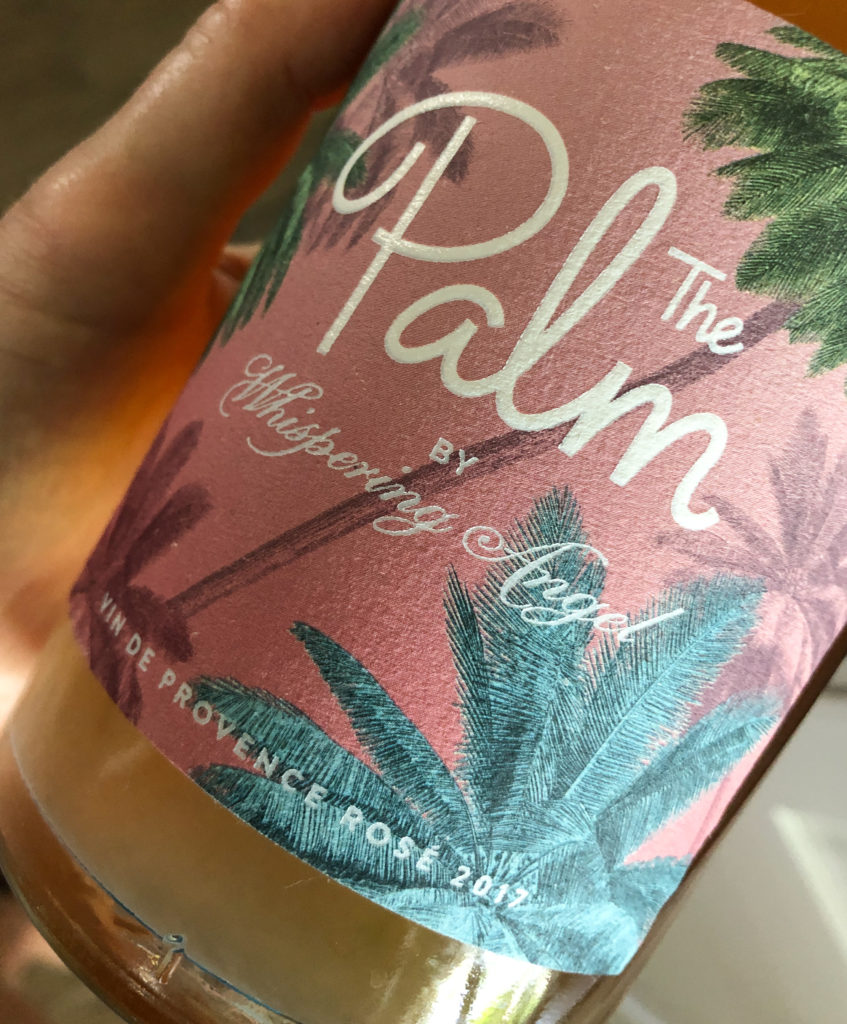 My brother found this one. It's my latest favorite, besides the canned Underwood rosé, which is ideal for the boat.
I love rosé not only because it's my last name with an accent and it's conch shell pink. It's also bright and fruity and floral without being sweet. It's a far cry from your grandma's white zin.
A few years ago in some millennial test kitchen, someone blended rosé into a slushie and called it frosé. The very idea gets eye rolls from many people in my life. Maybe you, too. But I'm not ashamed to admit it. Frosé is awesome. Who doesn't want to sit poolside with a pink wine slushie when it's still 95 degrees at 5 o'clock?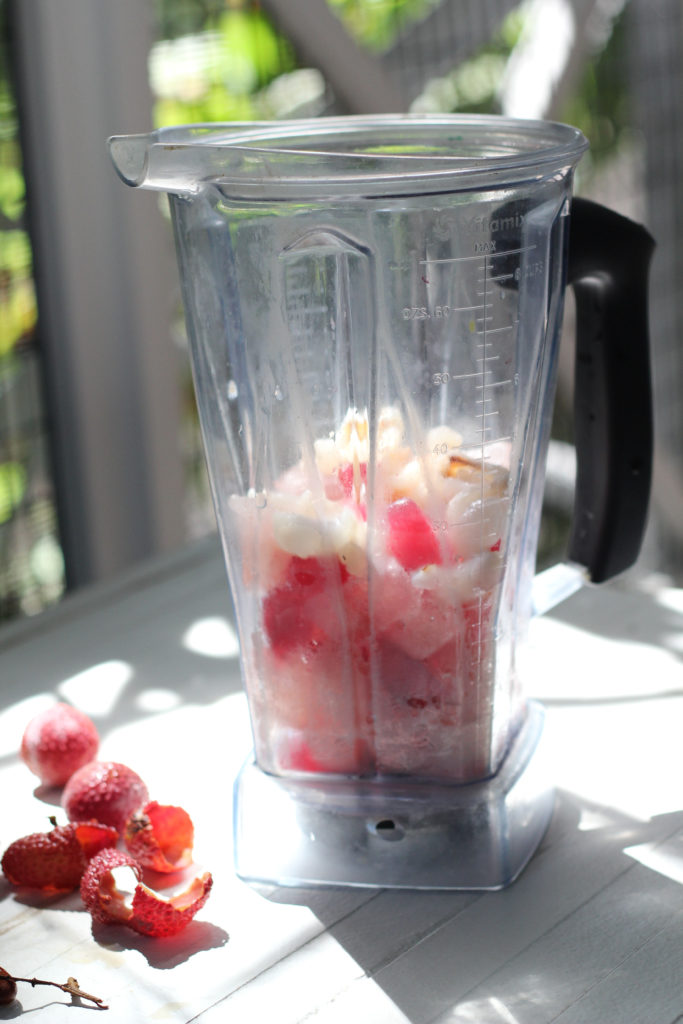 You'll find all sorts of recipes for fruity frosés out there, but trust me, lychees are where it's at. They smell like a bouquet of tropical flowers. They're so juicy and refreshing. Most frosé recipes call for simple syrup, but with lychees, there's just no need. They're sooo sweet. Besides, I want this to taste more like an adult beverage than something from 7-Eleven.
I use hibiscus tea ice cubes and fresh lemon for an extra tart flavor boost. It also gives it a better slushie consistency (the rosé doesn't freeze completely solid due to the alcohol content and therefore melts completely by the time I walk outside). If you can't find fresh or frozen lychees, the canned ones will work in a pinch. You can keep the ice cube trays of hibiscus tea and rosé in your freezer and pop them in the blender any time you need to kick back and beat the heat.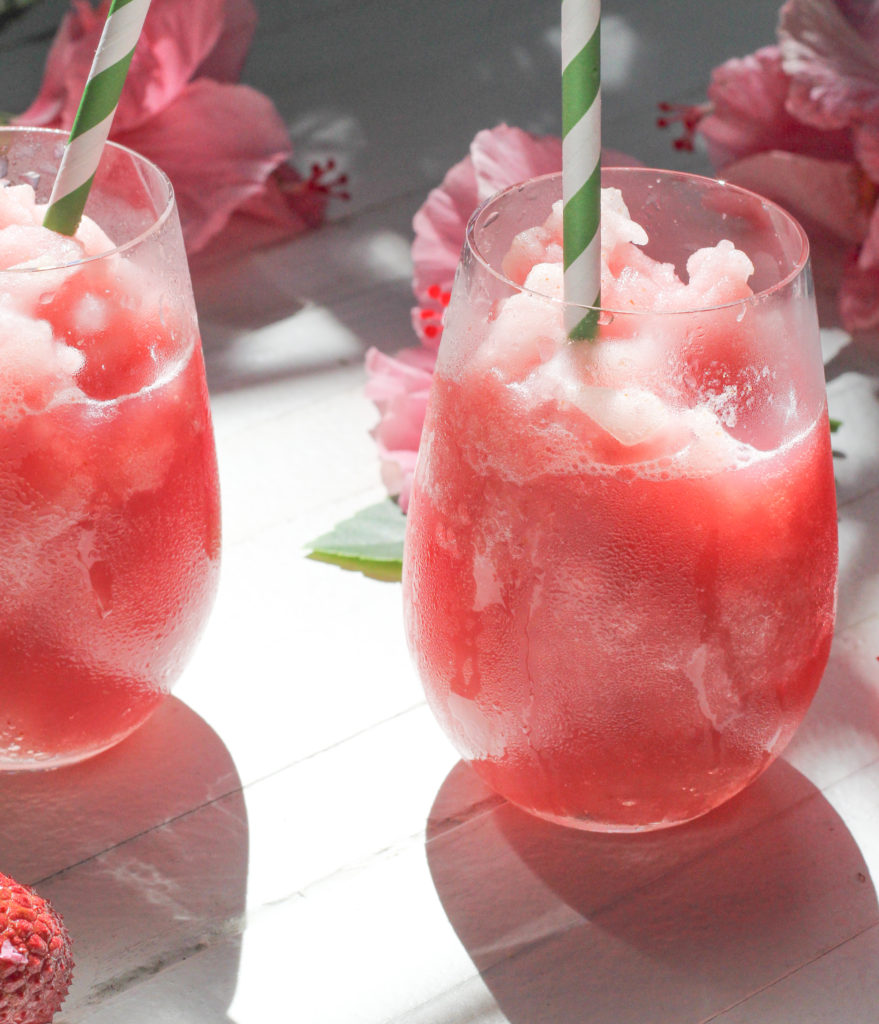 Happy first day of summer!
Lychee Hibiscus Frosé
Ingredients
1

bottle

rosé

2

cups

hibiscus tea*

juice of 1 lemon

1-2

cups

peeled and seeded lychees
Instructions
Fill one ice cube tray with rosé and freeze for at least 6 hours. Chill the rest of the rosé.

Fill another ice cube tray with cooled hibiscus tea and freeze for at least 6 hours.

Pop all the frozen rosé and hibiscus tea cubes in the blender. Add the lychees (to taste; add more if you like it sweeter) and lemon juice. Blend into a slushie consistency. If you don't have a high-powered blender, you may need to add more rosé or hibiscus tea to help it along.

Serve immediately.
For the Hibiscus Tea:
Add one tablespoon dried hibiscus flowers to 2 cups boiling water. You can also use 3 hibiscus tea bags, such as Celestial Seasonings Red Zinger.

Allow to steep 8-10 minutes. Strain and cool.

For my recipe using fresh hibiscus flowers, follow the link in the post above.